How to Buy Bitcoin in Kenya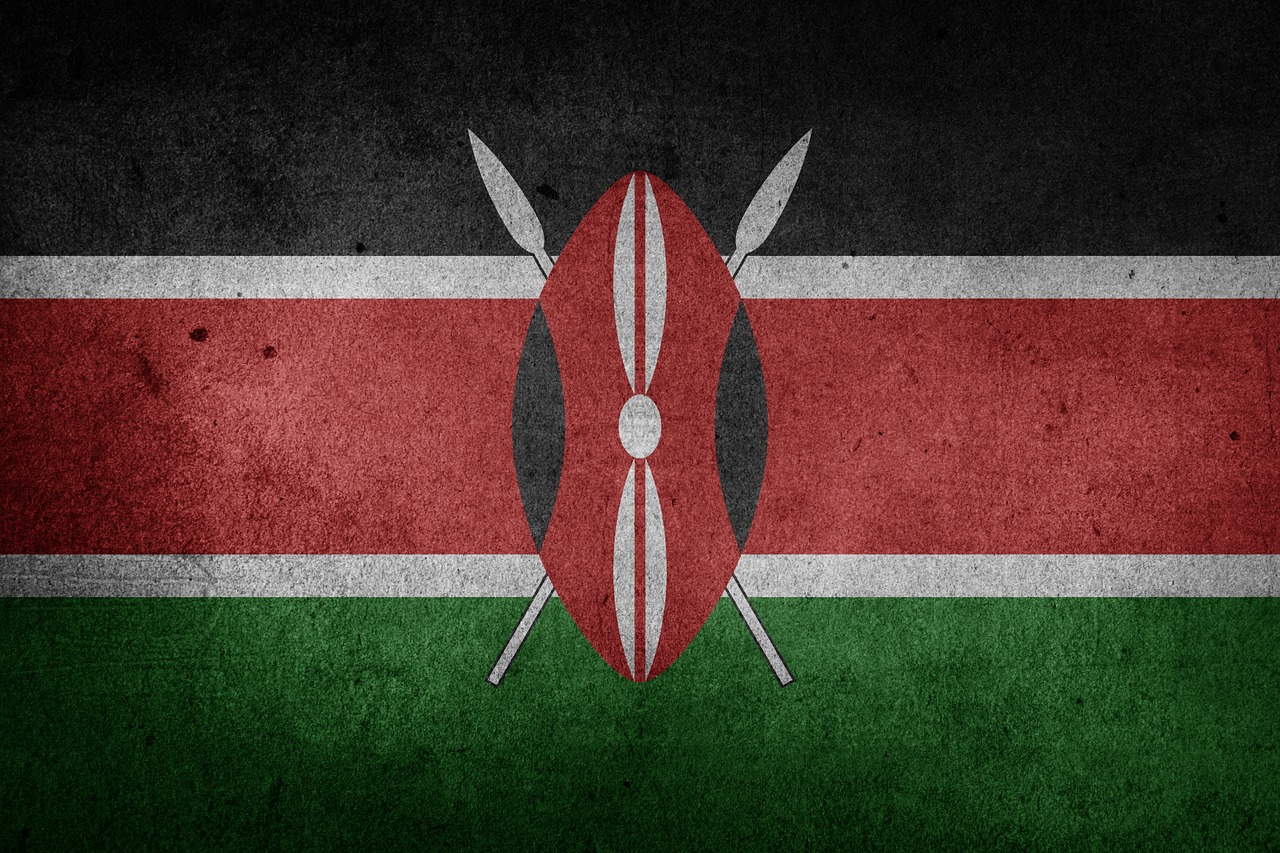 Since the beginning of 2017, the price of bitcoin has surged to new all-time highs after rallying by over 350 percent. This has boded well for bitcoin adoption in Kenya as more people come to recognise it as an alternative currency and as a potentially lucrative investment. If you are based in Kenya and want to purchase bitcoin but are not quite sure how to go about it, then this guide is for you. In this article, you will find the five best exchanges you can use to buy bitcoin in Kenya using Kenyan Shillings.
Remitano
Remitano is a peer-to-peer bitcoin exchange where you can buy and sell bitcoin securely through an escrow service. The company has recently entered the Kenyan market to provide a bitcoin exchange and a bitcoin-based remittance service.
To buy bitcoin on Remitano's platform you must first sign up using your email address. The login credentials for your new Remitano account will then be sent to your email. Upon account verification, you can access a list of local buyers and sellers and place an order immediately. To ensure transactional security Remitano acts as an escrow until both parties confirm the transaction. Once the transaction is complete, the bitcoins will appear on your wallet on the Remitano platform.
Belfrics Kenya
Belfrics is a new bitcoin exchange and payment gateway for merchants that recently entered the Kenyan market. Belfrics charges a 5 percent fee on transactions and has no minimum limits on bitcoin purchases.
To buy bitcoin you must first set up an account by creating a username and password. Your account will double up as your bitcoin wallet. The next step would be to top up your account using a bank transfer, which is required in order to receive payments and for account verification. With these steps completed, you can start trading by proceeding to the exchanges' drop down menu clicking on the 'Trade' option. Once you have put in the amount you want to buy and have executed the order, your purchased bitcoin will appear in your wallet on Belfrics once the order has been filled.
BitPesa
BitPesa provides a bitcoin cross-border payments platform that also provides a bitcoin marketplace for buyers and sellers. BitPesa is the most established and most funded bitcoin startup in Africa.
To buy bitcoin using BitPesa you first need to register for an account on the platform by inputting your details and verifying your account through a confirmation email. You will need to upload a picture of your ID which is necessary as per international laws and regulations.
To buy bitcoin log in and click on the 'new transaction' field and ensure you put the KES you have and the BTC you want. You can enter yourself, a different person or a contact you've used before. Add the bitcoin address of the recipient and confirm the transaction then follow the payment instructions. The recipient will receive the bitcoin amount within an hour.
Unfortunately, BitPesa announced on September 1, 2017, that it has introduced a minimum transaction limit of $25,000 for Kenyan customers and no longer verifies new Kenyan customers due to the difficult regulatory environment in Kenya, which has been hindering the company in making KES payments. Hence, only existing Kenyan high net worth indivduals and businesses can use BitPesa to exchange bitcoin.
LocalBitcoins
LocalBitcoins
is the world's leading peer-to-peer cryptocurrency exchange that facilitates over the counter bitcoin trades.
To buy bitcoin, you first need to sign up for an account on the platform. Once that's done, you need to input the bitcoin amount you want to buy in KES before proceeding to choose your preferred payment page. The platform ranks sellers based on transactional history and users are advised to go for sellers with high reputational scores. Upon clicking on the 'buy' field you will be provided with transaction details. You execute the trade by typing the amount of bitcoin you want in KES together with a personal message and click on 'send trade request' field. Once the payment is made click the 'I have paid' tab. The bitcoin will be released from an escrow into your wallet once the seller confirms receipt of the payment.
Paxful
Paxful is a peer-to-peer bitcoin exchange that connects buyers and sellers in one convenient location.
Buying bitcoin using KES on the platform is simple and straightforward. The initial step is to log onto the site and click on the 'buy bitcoin' on the menu bar. Once you have input the bitcoin amount you require in the buy dialogue box, select your desired mode of payment for the transaction. Then, select a seller willing to sell you the amount you requested and agree on the payment method from the list of sellers. Similar to LocalBitcoins, the reputations of sellers are rated and it is important to choose buyers with high ratings. If you are satisfied with the conditions the next step to execute the trade by clicking on the 'buy now' tab and you will then receive your bitcoin in your wallet once the transaction has been completed.
If you want to buy bitcoin using KES, you can try any of the above-mentioned bitcoin exchanges. Also, remember to transfer your purchased bitcoin to your own personal bitcoin wallet and do not leave them lying on an exchange as there they can be subject to cyber theft should the exchange get hacked.
BitClub Network: The Rise And Fall of A Bitcoin Mining Scam

Operators of the prominent bitcoin mining company, Bitclub Network, have been arrested and charged with fraud by the US Department of Justice in December 2019.
In this article, you will learn about the rise and fall of the BitClub Network scam, which has defrauded thousands of bitcoin investors.
What is BitClub?
The BitClub Network is a company that claims to enable individuals to make money through bitcoin cloud mining. Since BitClub was established in 2014, it has been in the spotlight for supposedly using MLM strategies to defraud investors.
BCN claimed on its website (before it was taken down) that it is a "team of experts, entrepreneurs, professionals, network marketers, and programming geeks who have all come together to launch a very simple business around a very complex industry." These unspecific details about the people behind the company should have been the first warning sign.
The founders of BitClub Network have been anonymous for a long time. Only convicted sex offender, Russ Medlin, was associated with the bitcoin mining scam. However, recent arrests have brought to light other people that could be architects of the investment scheme.
Plenty of Red Flags
In addition to the acute lack of information about the company and its operators, the list of red flags was long.
Investors have to pay $100 to join BCN. They then choose from three packages of $500, $1,000, and $2,000. Considering that you can join other mining pools for free, BCN does not look attractive at all.
Generally, earning profits through bitcoin mining is difficult but on BCN, this is almost impossible. For example, an investor wrote on Steemit that he was earning $0.34 daily in 2017 with BCN's $500 package. It would have taken nine years or more for him to get a return on his investment. But since the contract was only running for 600 days, he was never going to make any profits.
You can only sign up for an account on BitClub if you have a sponsor. This is characteristic of MLM schemes that thrive on referrals.
Russ Medlin is a convicted sex offender from the US associated with various BitClub Network YouTube videos and blog posts. He is considered the "Master Distributor" and unofficial "Owner" of the scheme.
Ofir Beigel, the founder of 99Bitcoins, states that the company used a criminal's picture under a different name to display a customer testimonial. The photos were later taken down after the misrepresentation was discovered.
Investors are encouraged to reinvest their cloud mining earnings, which is a tactic MLM companies use to stay alive.
Many BitClub YouTube videos that were suspicious were deleted after catching attention from reviewers.
BitClub launched a "digital currency" that had no value outside its platform.
The Rise
There is no doubt that the BitClub Network has been aggressively marketed. From Facebook and Telegram groups to Reddit, BitClub promotions have been all over social media. This attributed to its steep growth.
Although the hype surrounding making money with bitcoin is not what it once was, BCN has convinced a lot of people that they could get rich through bitcoin mining. After five years, some investors, if not all, are reportedly regretting their decisions after losing thousands of dollars to BitClub.
In Africa, BCN was just as popular as anywhere else in the world and social media was a key recruitment tool. An example is the Facebook page, BitClub Network South Africa, which is asking people to join.
Using the "fake it till you make it" approach, the leaders of the scheme defrauded investors $722 million even though earlier reports showed that the Network was contributing to bitcoin's mining activity. However, the information from the recent arrests reveals that the BCN operators were displaying fake mining numbers to investors.
The Fall
As with any Ponzi scheme operators, the law is bound to catch up with them. This is what happened to Matthew Goettsche, Joseph Abel, Silviu Balaci, and Jobadiah Weeks, the alleged operators of BCN.
The US District Court prosecutors charged the four with fraud in December 2019 with regards to the BitClub Network Ponzi scheme.
While these arrests could have brought the company to its knees, Russ Medlin, a well-known name in the BitClub Network scam, has not yet been charged.
The arrests revealed that the operators were making millions of dollars while using a small fraction of the money they received from new investors to pay the old investors. Interestingly, the leaders of BCN were not shy to state in their correspondence that they were out to profit from "the typical dumb MLM investor." In January 2015, Goettsche told Balaci:
"We are building this model on the backs of idiots."
Lessons Learned
The story of Bitclub is a great lesson for new and future crypto investors. There is a lot we can learn from a bitcoin scam that has been able to operate for so long.
The key points are:
Always do your research before investing in any opportunity
If you cannot find clear details about the founders of an investment company, do not invest
Always regard with suspicion any investment opportunity that asks for registration fees
Anyone who promises returns is most likely lying
Bitcoin mining is making people money but not as fast as you think
Never invest in something you do not understand
The ugly side of crypto is real. There are people intentionally starting crypto scams to make money from unsuspecting investors. Therefore, it is important to stay vigilant and to research the companies you plan on doing business with.
November 30, 2019: OKEX and BitcoinKE Partner for a FREE Crypto Margin Trading Class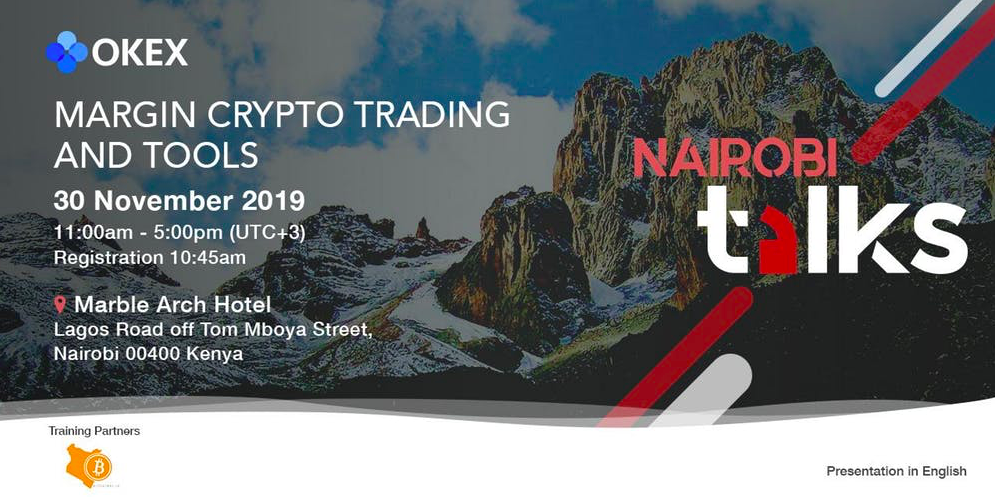 After a full-house event in Nairobi for the CrypTour through Africa, OKEx is back again to host its popular Genesis Trading Classe, titled "Crypto Margin Trading."
The class will cover the following:
Basics of crypto trading
Trading tools
Margin trading
Reading of trading charts
Trading psychology
among other topics.
You don't want to miss this exciting class!
Come and network with other crypto enthusiasts over drinks and snacks. There will be a jam-packed list of speakers who will also be joining for this class.
EVENT DETAILS:
DATE: SATURDAY, 30TH, NOVEMBER 2019
TIME: 11:00 AM – 5:00 PM
VENUE: MARBLE ARCH HOTEL, LAGOS RD, OFF TOM MBOYA STREET, NAIROBI, KENYA
REGISTER: http://bit.ly/BITCOINKEOKEX2019
Retired NBA Player Allegedly Scammed Ghanaian Company Out of $825,000 in Bitcoin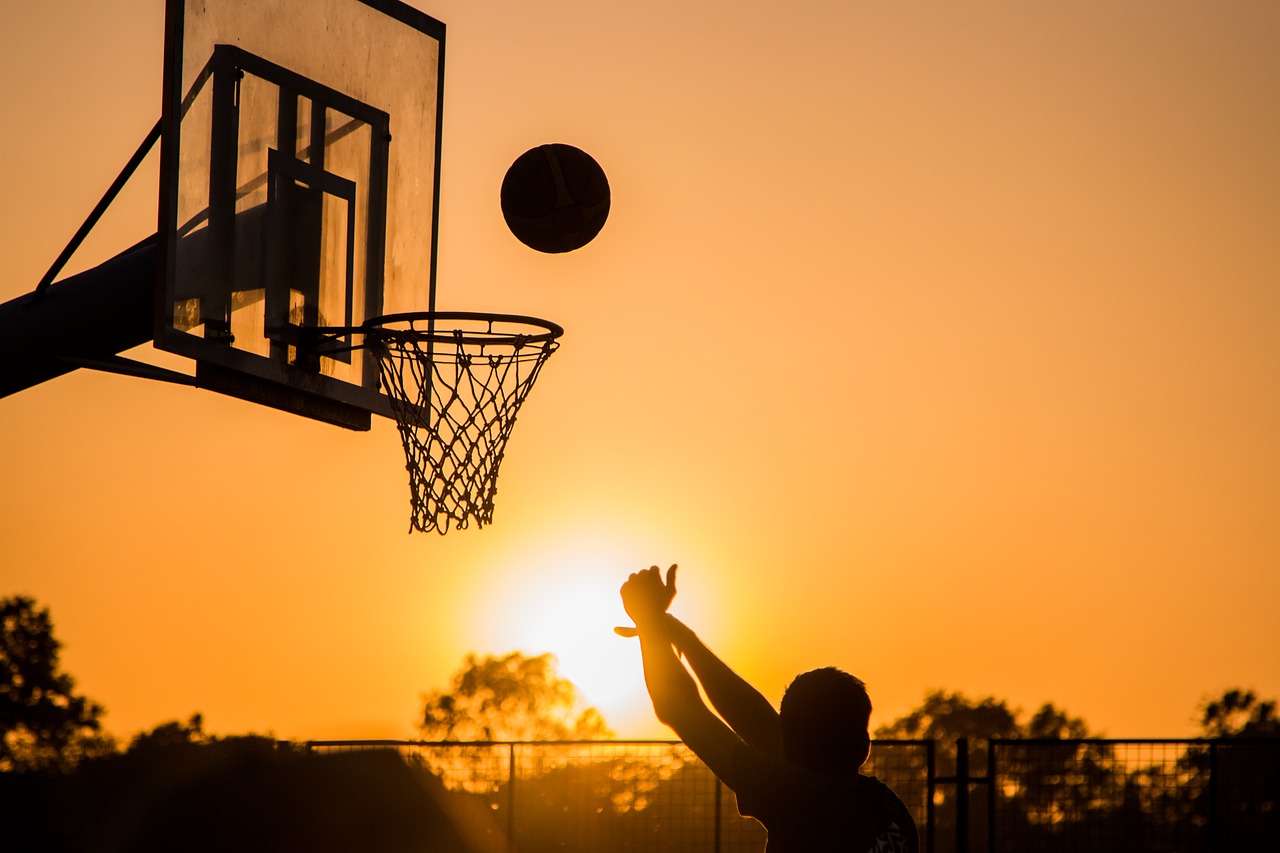 Retired NBA player, Isaac Edward Austin, has allegedly scammed a Ghanaian Company out of $825,000 in bitcoin (BTC). The money was reportedly acquired with the promise of investing it in a bitcoin automated trading programme.
Bitcoin Investment Scam
Through the Isaac Edward Austin (IEA) and Tudor Trust, Austin reportedly masqueraded as a trustee with the ability to help a Ghanaian company make a profit on a bitcoin investment. The two parties signed a contract on July 3, 2019. This contract is among other documents that have been shared on mynewsgh.com indicating the scam took place.
The company sent to a bitcoin investment at a strike price of $11,000 per bitcoin, totaling to $825,000, to Austin expecting to receive back the original investment plus profits. However, Austin failed to make the payment at the close of trading as per the agreement.
A victim of Austin's scam shared his experience as follows: "He will take your BTC and you will never get your investment back or your returns. On the day of payment, he will tell you story after story filled with lies of issues why the BTC could not be delivered on the day of payment. From him having a heart attack, to the coin being sent to the wrong wallet, to him being in a queue at the bank, to him waiting for the trade to conclude, to the funds being held by the bank. Week after week after week of unresolved issues even when he has confirmed the day before that all is set 1000 percent to deliver and conclude the transaction. He is a fraudster of the highest order. Stay away from him. We have all the proof – contracts, letters, and messages."
One of the other documents mynewsgh.com obtained is a letter sent to Austin notifying him of his failure to meet the agreed terms of the contract. The Ghanaian company expected their money back on the same day they signed the contract with Austin. The funds expected should have been 75 BTC going for a strike price of $11,000.
In the letter, the company gave Austin 48 hours to pay them their money – failure to which they were going to take legal action.
Is the Scammer an Imposter?
According to the documents shared on Ghana Web, the bitcoin scammer's date of birth and height is similar to the former NBA player, Isaac Edward "Ike" Austin as indicated on Wikipedia. So, could this be a case of a retired basketball player turning into a scammer or is someone impersonating him? The answer to this question is unclear.
This LinkedIn profile of an Isaac Austin, who has been the Finance Director and Trustee of Tudor Trust and Finance Society LLC since June 2012, does not seem authentic. Although this profile has some similarities to the former NBA player's personal information as written on Wikipedia, the years he attended Arizona State do not coincide.
Furthermore, the profile on LinkedIn says Isaac Austin took a Bachelor's Degree in Liberal Arts and Sciences for one year which is not the usual study period for a degree course. There is also no mention of the former NBA player being a trustee of IEA and Tudor Trust.
The upturn of the crypto market experienced in mid-2019 appears to have spurred scammers into action. This scam comes after another bitcoin investment deal in Nairobi went wrong between December 2018 and May 2019.
That said, these scam stories are a lesson to potential bitcoin investors that they are better off managing their own investments as opposed to handing funds to someone to manage them. If the Ghanaian company had carried out thorough research, perhaps they would have noticed the obvious red flags.