Belfrics to Launch Bitcoin Exchanges Across Africa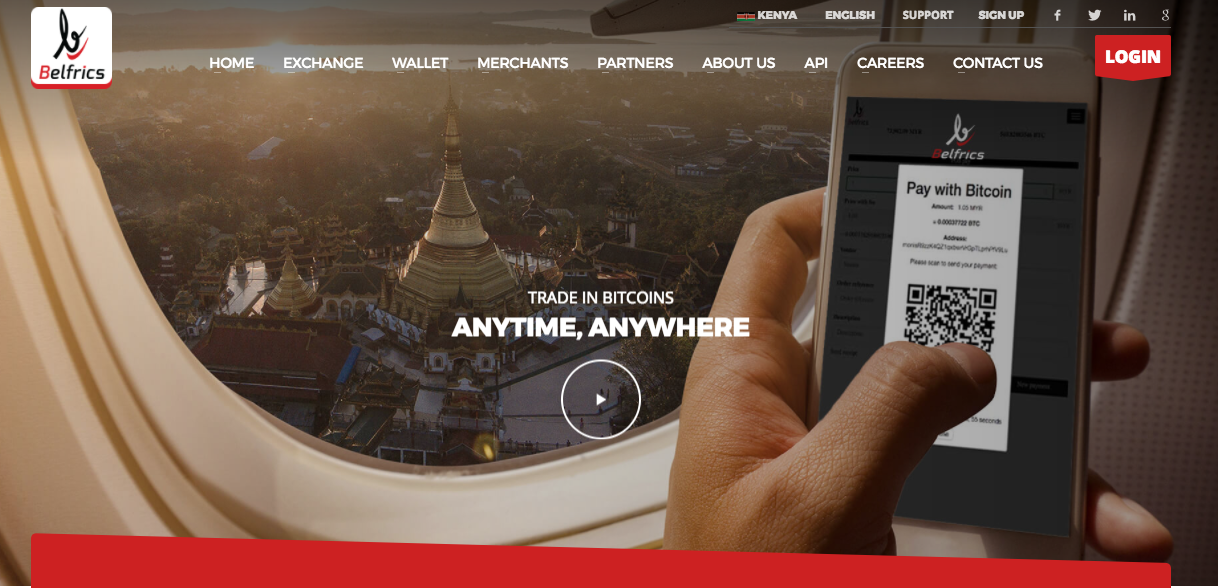 Belfrics Global is a Malaysian bitcoin trading platform that has recently announced plans to open exchanges across Africa. The company aims to capitalise on the demand for cryptocurrency services in African nations that are experiencing increasing bitcoin adoption rates. Belfrics hopes to drive financial inclusion in the continent through its bitcoin exchanges and other digital services for both individuals and merchants.
Belfrics Launches in Kenya
The company which operates in Eastern Asia, India, and the Middle East, launched its Belfrics bitcoin exchange in Kenya on 29th July. Speaking to members of the bitcoin community in Nairobi during the launch, Belfrics Chairman and CEO, Praveen Kumar explained some the services local consumers can access from the exchange aside from bitcoin trading.
"Our bitcoin exchange aims to bring down the cost of money transfers within Kenya using blockchain technology. Along with the bitcoin exchange platform, we will also be providing POS and payment gateway solution for merchants and will be providing white label solutions for exchanges," he stated.
According to Belfrics, they have received positive responses from consumers in the past few months, as it has been running test trials in the country. Praveen explained the positive results of the trail runs encouraged their decision to change their market strategy by entry into African cryptocurrency markets.
For Kenyans, the exchange will be instrumental in enhancing mainstream adoption for bitcoin. The platform offers a new alternative for bitcoin trading with a five percent commission on transactions and with no limit on the amount of bitcoin that you can purchase.
Regional Expansion
According to Praveen, the company plans to open exchanges in Ghana, Nigeria, and Botswana, with other countries to follow. Belfrics hopes to become the largest liquidity provider for bitcoin trading in fiat currencies and set a target to reach 100,000 investors in Africa within its first year of operations. If the company's success in Kenya is anything to go by, then achieving such a target is not far from the realms of possibility.
3 Ways Governments Could Use Blockchain Technology to Oppress its Citizens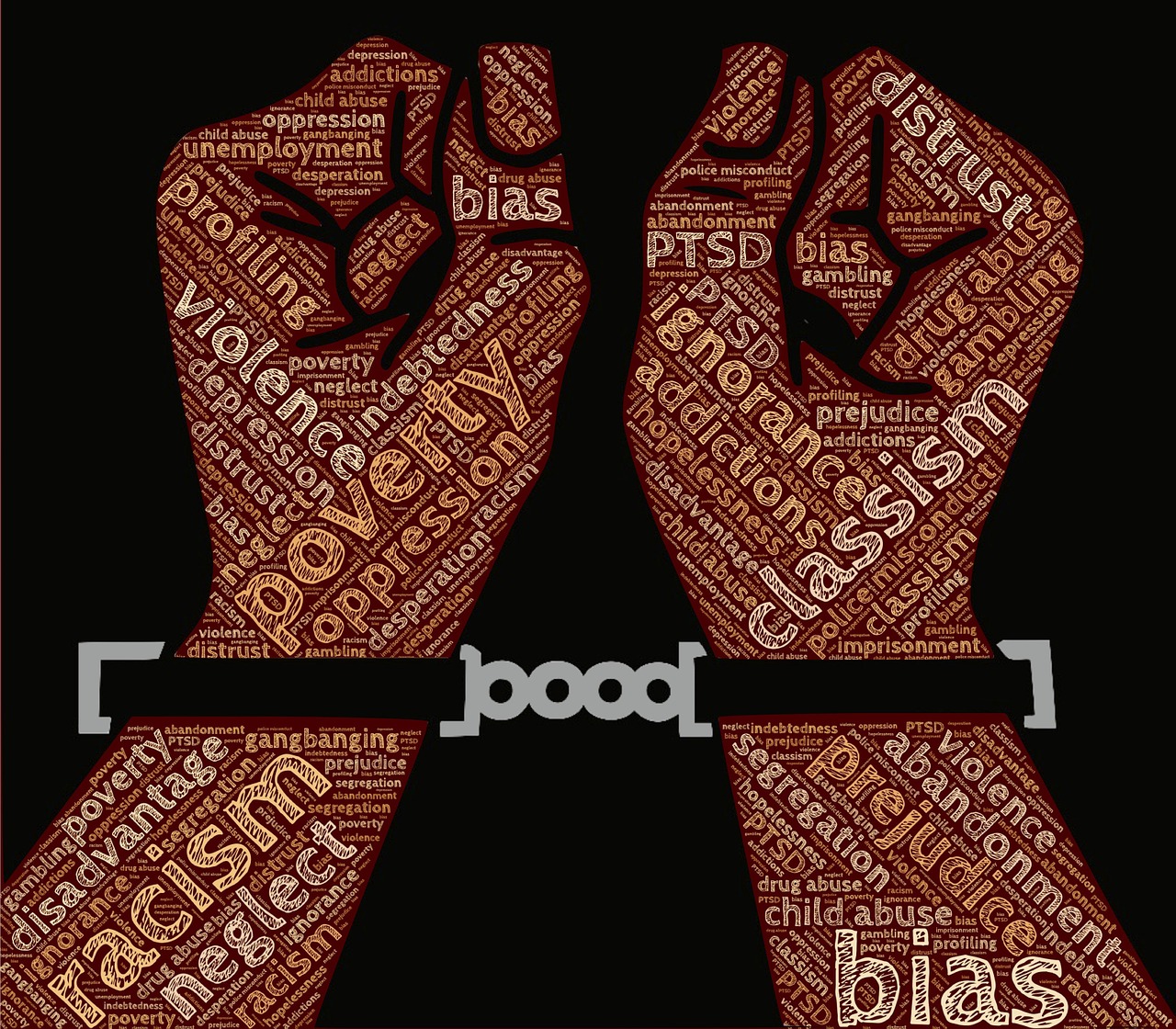 The blockchain has many applications for the public sector that can improve the quality of government services, safeguard property rights, prevent fraud, and cut red tape while improving transparency. However, what is not often discussed, is that malicious governments could also use blockchain technology to oppress its citizens.
This article highlights how governments could potentially misuse the blockchain to reduce the individual liberties of its citizens and suppress those with opposing views.
When a Sovereign Digital Currency Means Tracking All Financial Transactions
Blockchain-based decentralised digital currencies have the potential to enable economic, political and social freedom. Conversely, the emergence of sovereign centralized "cryptocurrencies" – issued by central banks – contradicts everything that bitcoin and the blockchain stand for and hoped to fix.
The main goal of cryptocurrencies was to decentralize power, not to boost existing authorities. With centralized state-run blockchains, power is heavily concentrated as governments maintain control over the entire network.
Government-controlled cryptocurrencies could impose dangerous limitations on citizen's civil freedoms, including pervasive anti-privacy measures.
By being able to track every single financial transaction, citizens would lose their financial sovereignty and the personal freedom that comes with spending one's money on whatever a citizen wants.
Having every single transaction tracked would inevitably lead to mass financial data collection to determine behavioural and spending patterns of each individual in the country, which could be used against them, should they become at odds with the government or someone with close government ties.
When Blockchain-based Digital Identities Are Used to Track Digital Footprints
One of the most impactful developments in the blockchain industry has been the advancement of secure digital identities. Identification is needed for everything from voting to health care. For the over one billion people worldwide who do not have a legal form of identity, digital identities can provide a much-needed solution.
Digital identities can be stored on a blockchain, which can then be used to handle information such as a patient's medical records, which can be easily and safely accessed by a health care provider when they are seeking care.
However, if a malicious government has full control of the digital ID system and all its citizens' data, it could use this to track each citizen's digital footprints. For example, if the social media accounts, financial services, mobile payment firms accounts of citizens are bound to their digital identity, the government could very easily track individuals' movements in real-time.
This already happens to a degree in countries like the U.S and U.K. as we learned from Edward Snowden's NSA leaks. Every day, intelligence agencies collect hundreds of millions of emails, texts, and phone calls and can collect and sift through billions more. The surveillance technology for tracking and identifying people is booming as is governments' appetite for it. Add in the current digital tracking systems with facial recognition software and digital identities, and this endangers citizen's right to privacy.
Blockchain-based digital identity systems thus need to be implemented with care and the oversight of the network should not be limited to the government as the potential for misuse is huge.
When Digital Identities Are Used to Create a Social Credit Scoring System
Credit scores dictate a person's involvement in the financial system, including loan or mortgage approvals, interest rates, and insurance rates. It can impact someone's ability to rent an apartment or secure a credit card, for example.
China's latest surveillance efforts include a social credit system that aims to rate each citizen's social value according to their actions.
Drawing data from government agencies, court verdicts, and even mobile payment firms, the scheme assigns each person an individual score. Failure to repay debts or smoked on a train, you could land on a blacklist posted on a public website. The plan is to rate citizens by their financial and legal histories, their online behaviour, education records, and employment activities.
If such an oppressive social credit scoring system is implemented and interlinked with blockchain technology, the data stored on the system would become immutable and easily shareable with permissioned third parties, such as corporations, who could, in turn, limit low-ranking individuals' ability to live freely even further.
Such a system could be used by governments to oppress its citizens especially those seen as having a lesser value or those that threaten its power. The blockchain could potentially amplify the oppressive nature of such a social credit scoring system.
Keep Your Leaders in Check
While the blockchain was created to decentralize power, the unfortunate reality is that as the technology has evolved, there are now ways it could be used to make oppressive governments more powerful.
Hence, it is important to stay mindful of how the blockchain can be misused when you hear of your government implementing a new blockchain initiative and to speak up if the initiative could go turn into a tool of oppression.
Peer-to-Peer Exchange Remitano Introduces Bitcoin Cash (BCH) Support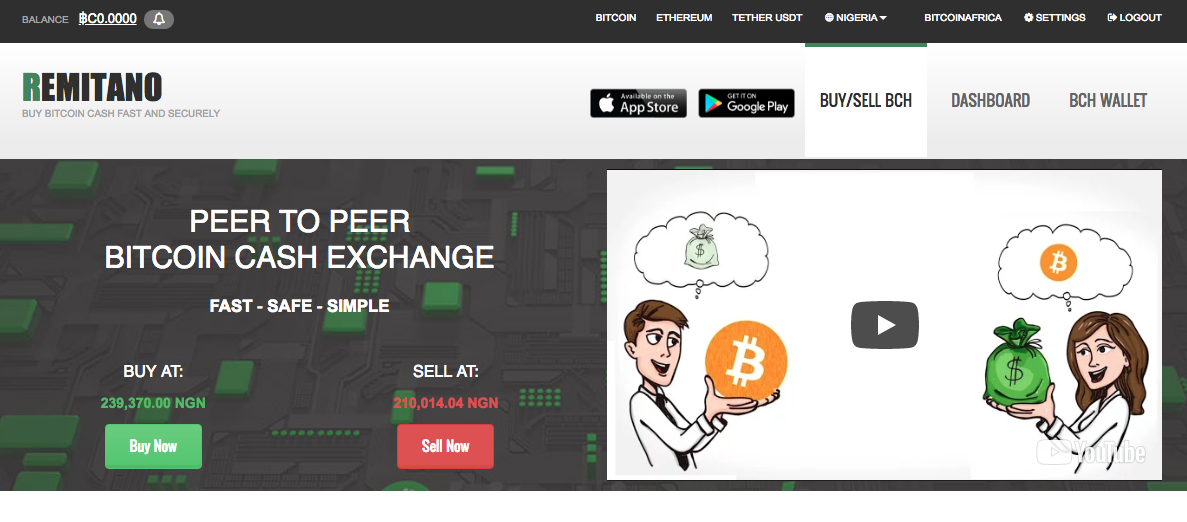 The peer-to-peer trading and remittance platform, Remitano, has introduced bitcoin cash (BCH) support on the grounds that it has cheaper transaction fees than bitcoin.
Remitano is based in Seychelles and operates in Nigeria, Kenya, the US, Cambodia, Namibia, Uganda, Tanzania, Mexico, Zimbabwe, and Zambia. The exchange charges a trading fee of 0.5 percent and has managed to substantially grow its user base since it has entered the African market. Remitano also supports tether (USDT), ether (ETH), and bitcoin (BTC).
"While Bitcoin has been suffering from high transaction fees, Bitcoin Cash offers a far cheaper transaction fee. It can, therefore, be more easily used as daily, P2P electronic cash," Dung Huynh, Remitano's co-founder said.
"We believe that Bitcoin Cash can foster crypto payment to the next level and are, therefore, proud to be the first major P2P exchange that offers this to our users."
Remitano has joined other companies that have been embracing bitcoin cash (BCH) such as Cointext, which allows users to send BCH through text message without an Internet connection and the bitcoin cash Tipprbot, whose use has been increasing in popularity among the bitcoin cash community in recent weeks.
Bitcoin Cash (BCH) to Fork Again
Bitcoin cash (BCH) is expected to fork again on May 15, 2018, where its block size will be increased to 32MB compared to bitcoin's limit of 1MB. By increasing the block size, transaction speeds will increase and transaction fees will be kept low.
Golix Plans to Launch ICO but Zimbabwean Regulator Rings Alarm Bells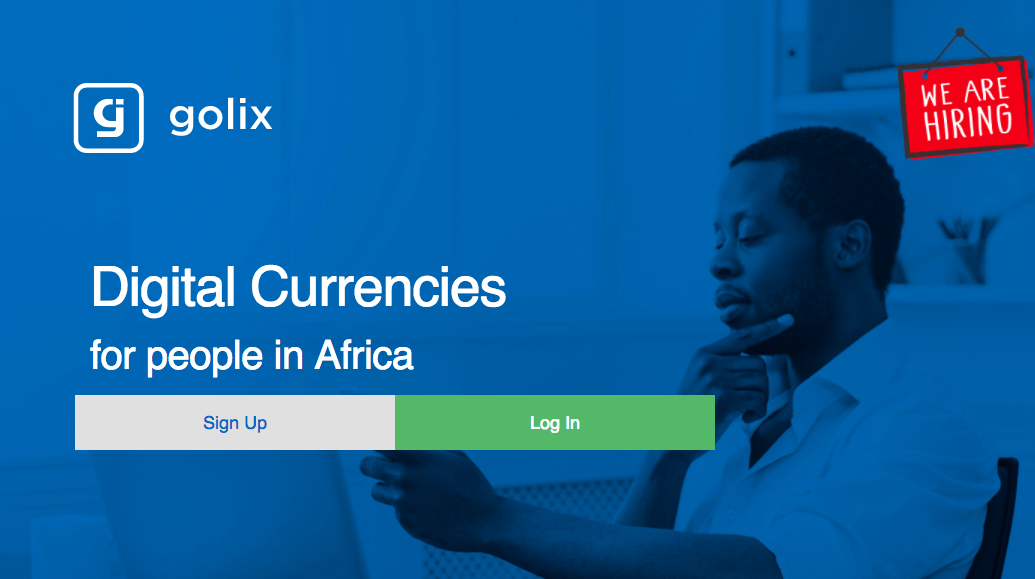 The Securities Exchange Commission of Zimbabwe (SecZim) has warned investors against investing money in unregulated exchanges and securities following plans by Golix to issue a multi-million dollar initial coin offering (ICO). According to sources, the Harare-based cryptocurrency exchange is seeking to raise a minimum of $10 million. The company would be the first bitcoin startup in Zimbabwe to use this innovative way to raise funds.
The ICO Boom
An initial coin offering (ICO) is a revolutionary way to raise the capital needed for new cryptocurrency projects by issuing a percentage of the initial coins supply among early-stage investors. Similar to investing in a company's stock, the value of the new coin linked to the digital currency project has the potential to gain in value as the project performs well. Once successfully launched, the new coins or tokens can be traded on cryptocurrency exchanges.
Globally, ICOs have appealed to blockchain companies as the next big thing in corporate fundraising and speculative investing. In 2017 alone, over $4 billion dollars were raised through this new form of fundraising.
However, ICOs have faced hurdles in the form of financial regulators, central banks, and governments which are concerned about the disruptive nature of cryptocurrency technologies and their potential for illegal uses. Last year, both China and South Korea banned ICOs.
ICO to Fund Regional Expansion Amidst Regulatory Pressure
Golix, which traded over $1 million worth of bitcoin last month, is looking to launch its ICO by the end of March, or latest in the second quarter, according to sources. The company which recently enabled Ether and Bitcoin Gold trading on its digital currency exchange intends to raise money to fund its entry into other African markets.
However, Securities Exchange Commission of Zimbabwe (SecZim) CEO, Tafadzwa Chinamo cautioned the public against dealing with unregulated exchanges and securities as there is no legal recourse in case of mishaps.
"Investing in cryptocurrencies in Zimbabwe is a personal decision. The SecZim advises against investing in securities that are not regulated for a few obvious reasons. Investment in cryptos in Zimbabwe is not protected by any law in any way," Chinamo stated.
According to Chinamo, unlike IPOs which are governed by strict rules that foster transparency and disclosure and ensure investors are not misled by fraudulent persons who float worthless securities, ICOs usually operate in a legal grey area, though this is largely in part due to the lack of cryptocurrency regulation in Zimbabwe.
Locally, companies launched IPOs are required to submit registration statements, financial statements dating back five years, and are also required to undergo valuation by independent financial advisors to determine the fairness of the quoted IPO share price. These disclosures are subject to review for compliance by the market regulator.
ICOs, on the other hand, operate on the fringes with little or no regulatory oversight. Usually, startups launching ICOs will release a technical whitepaper explaining their project and will market their token sale in the hope that prospective investors will buy into the project.
Having said that, many Zimbabweans may choose to ignore the warnings as the cryptocurrency mania takes root in the country. A few months ago the high demand for bitcoin on the local exchange drove the price to almost double of where it was trading at on international exchanges. The demand was buoyed by a debilitating liquidity crunch and acute cash shortage in the country that has affected individuals and businesses who want to engage in commerce and international trade. Hence, cryptocurrencies like bitcoin remain popular among Zimbabweans as an alternative currency and as an investment, which could, in turn, help Golix's ICO funding ambitions.