Running a Bitcoin Exchange in Nigeria – An Interview With NairaEx CEO David Ajala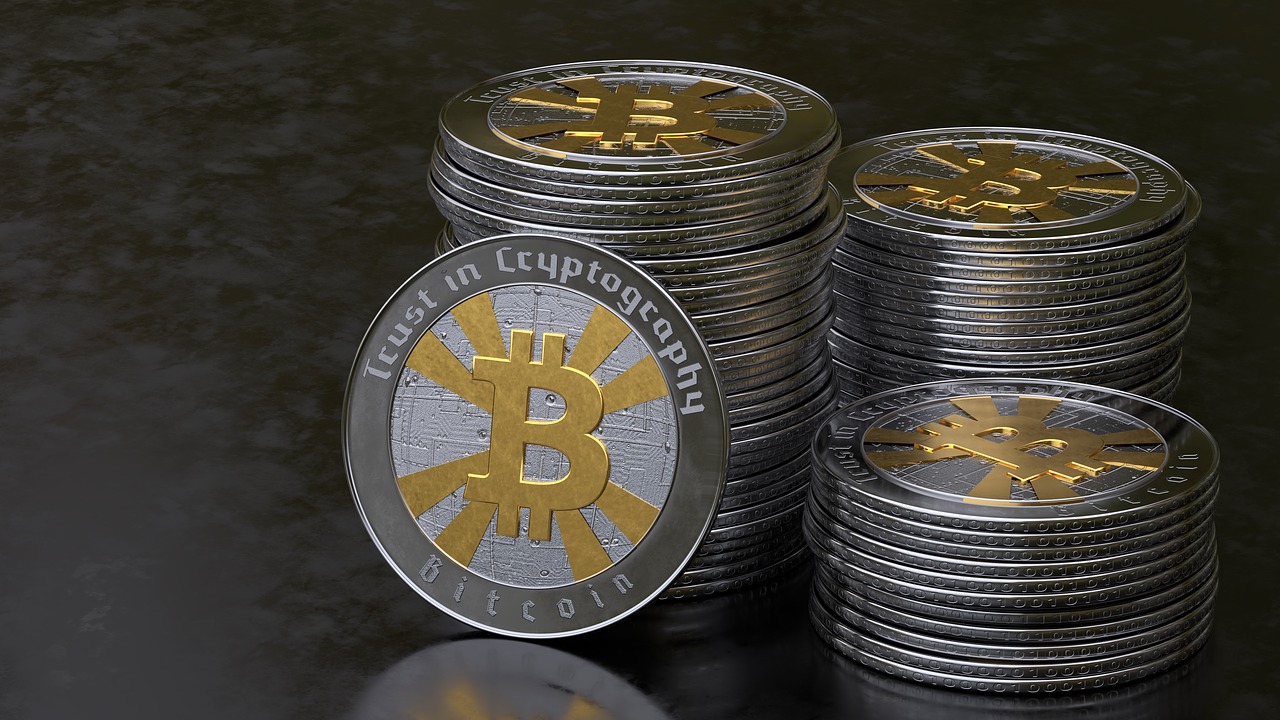 Earlier this week, Bitcoin Africa had the chance to interview NairaEx CEO David Ajala to learn more about the story behind NairaEx, how he came across bitcoin and the rise of bitcoin in Nigeria.
NairaEx is one of the most popular bitcoin exchanges in Nigeria, which puts Ajala in a great position to witness the exponential growth of bitcoin in the West African country.
"I came across bitcoin in 2013 while looking for alternative remittance mediums. Sending remittances to friends and family abroad had cost me a significant amount of money and time when relying on banks and Western Union-like services. Looking back, in 2013 bitcoin was significantly smaller with a small user base and significantly lower value, but the speed and cost of transactions were unbelievable, incomparable to any other service I had used previously. Being on a global scale, I also had no restrictions on where to send my money to," Ajala stated.
What inspired you to launch the bitcoin exchange Nairaex?
Launching the bitcoin exchange primarily came from the restrictions faced by Nigerians looking to send money abroad. Relying on traditional systems such as banks and Western Union, Nigerians often end up paying some of the highest fees in the world.
Coupled with the volatile Naira, sending money abroad using banks simply doesn't give assurances your money will still have value after fees and Naira exchange rates are calculated. This is where bitcoin came to be a perfect solution as prices are considered stable and fees significantly lower on our exchange.
What's your opinion on the future of bitcoin and the blockchain in Nigeria and Africa in general?
The future of bitcoin seems bright compared to the past. Currently, markets are considered favourably for traders with daily price swings many can profit from. For companies and private users, bitcoin remains more reliable than the naira with a single exchange rate, parallel markets don't affect bitcoin prices like they do to the naira.
However, scaling will become a bigger issue as the number of bitcoin users increases to almost 6 million (according to the Cambridge University), transactions are getting slightly slower, taking on average 10 minutes but are still significantly faster than Western Union, which often takes days.
Considering the cost of remittances in Africa in general, bitcoin will prosper well into the future as transactions remain cheaper and faster, although a scaling solution needs to be found.
How fast is Nairaex.com growing? Can you tell us how many users NairaEx has?
In line with the huge interest in bitcoin markets, NairaEx too has grown relatively fast. Having accumulated over 100,000 customers last year, bitcoin use has grown exponentially around the country as many of our customers see the value of crypto compared to the traditional naira.
Furthermore, having successfully completed over 170,000 orders since launch, the exchange has become one of the most trusted names in the country. Currently, NairaEx processes over 1 billion naira worth of transactions every month.
What challenges do you face running NairaEx?
As with any bitcoin exchange, many of the risks we encounter relate to the origins of funds being used on the exchange. While the majority of funds transferred by clients are clean and transactions hassle-free, a minority remain complicated as funds could be stolen, obtained via fraud or are outright illegal in some cases.
The risk does remain large as often it only takes one rogue transaction to cause months of legal and financial complications. Luckily, we are continuously working to improve our fraud prevention mechanisms to ensure all transactions remain legal and safe.
What is next for NairaEx?
The future for NairaEx is likely to involve an expansion in services to accommodate a range of consumers.
Currently, our service is exchange and remittance centered, but as bitcoin use and adoption increases, we hope to provide merchant and corporate services to complement our current offering. As our blockchain service matures, we may also launch Bitcoin investment funds to allow consumers to profit off the extremely volatile crypto markets.
Twitter CEO Thinks Africa Will Decide the Future of Bitcoin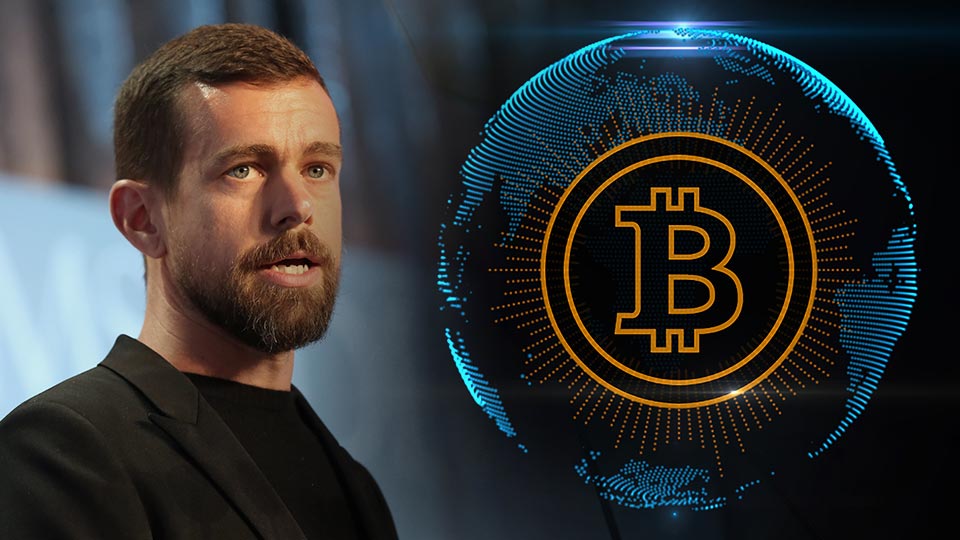 The CEO of microblogging platform Twitter, Jack Dorsey, believes that Bitcoin's future will be decided in Africa. The celebrity CEO has stood behind the first cryptocurrency over the years saying that it's the only digital currency that has stood the test of time, gone through boom and bust cycles, and handled fierce criticism only to stay tenacious.
One of the recent tweets of Twitter CEO says that although the currency is seeing increased adoption in European countries, the future of bitcoin is in Africa. His opinion came at the end of his tour of Ghana and Nigeria. His tweet read:
Sad to be leaving the continent…for now. Africa will define the future (especially the bitcoin one!). Not sure where yet, but I'll be living here for 3-6 months mid 2020. Grateful I was able to experience a small part. 🌍 pic.twitter.com/9VqgbhCXWd

— jack 🌍🌏🌎 (@jack) November 27, 2019
Mr. Dorsey is convinced that Africa will play a crucial role in deciding bitcoin's future success and he's willing to stand by his words by promoting the currency in the region through tours and meet-ups. Earlier, he participated in a meet up in Ethiopia where ideas were exchanged about promoting bitcoin and the related services.
What Will Drive the Future of Bitcoin in Africa?
So, what are the factors that will drive cryptocurrency in Africa? According to the Twitter CEO, one of the largest continents is at a crossroads where economic turmoil, poverty issues, and lack of infrastructure development and financial opportunities are pushing people toward cryptocurrencies, and bitcoin is one of them. They are placing their trust in cryptocurrencies and blockchain to bypass government corruption and incompetence.
It is really interesting to note that Dorsey isn't alone in this. There are other crypto celebrities who share his opinion including Nate Hindman, who is the head of growth at Bancor. Mr. Hindman is quite confident in cryptocurrency's future in the African countries as he says:
"In emerging markets like Africa, the shallow reach of traditional money systems means there's less resistance to new financial technology."
Another nod of agreement comes from Ray Youssef, CEO of Paxful, which is a peer-to-peer marketplace for trading bitcoin. He says that we're only noticing the growth now because we haven't been paying attention.
Africa hasn't gotten big into bitcoin suddenly. In fact, they've been using the currency for many years and not only that, but they've taught us a lot about the real-world use cases of bitcoin.
However, this development hasn't come without its own challenges as cryptocurrency laws in African countries can be quite restrictive, especially in Nigeria. Ray Youssef says:
"We found a way for them to export an asset, which is gift cards, as a way to go around financial restrictions. Now, bitcoin is flooding out of Nigeria and into other African countries because of the ambition of the Nigerian bitcoin community and Paxful."
Paxful has seen immense growth with a total of three million subscribers and almost half of them come from African countries and the subscriber base is growing at a rapid pace. According to the recent stats, Nigeria, US, and Ghana made over 15 million trades in the last year, which is 65% year-on-year growth.
And it's not just Paxful that is witnessing amazing growth in Africa. Binance also launched a new service by the name of Binance Uganda, where citizens can purchase bitcoin directly with their fiat currency. This step is helping the country to gain access to crypto markets, improve liquidity and increase the foothold of cryptocurrency trading in Africa. Belfrics is another exchange that's offering its trading services in Tanzania, Nigeria, and Kenya.
Having said that, the growth of the cryptocurrency industry in the continent is also going to depend on the legislation and regulations around crypto trading. Just like online gambling, as in NCAAF college games betting, cryptocurrencies must be legislated and done responsibly, putting the trust into consumers.
If reigning governments don't decide to be intrusive and keep the markets open, cryptocurrencies, including bitcoin, are going to play a massive role in the economic growth of African countries, and the prediction of Jack Dorsey may come true.
Is Pipcoin a South African Scam Coin?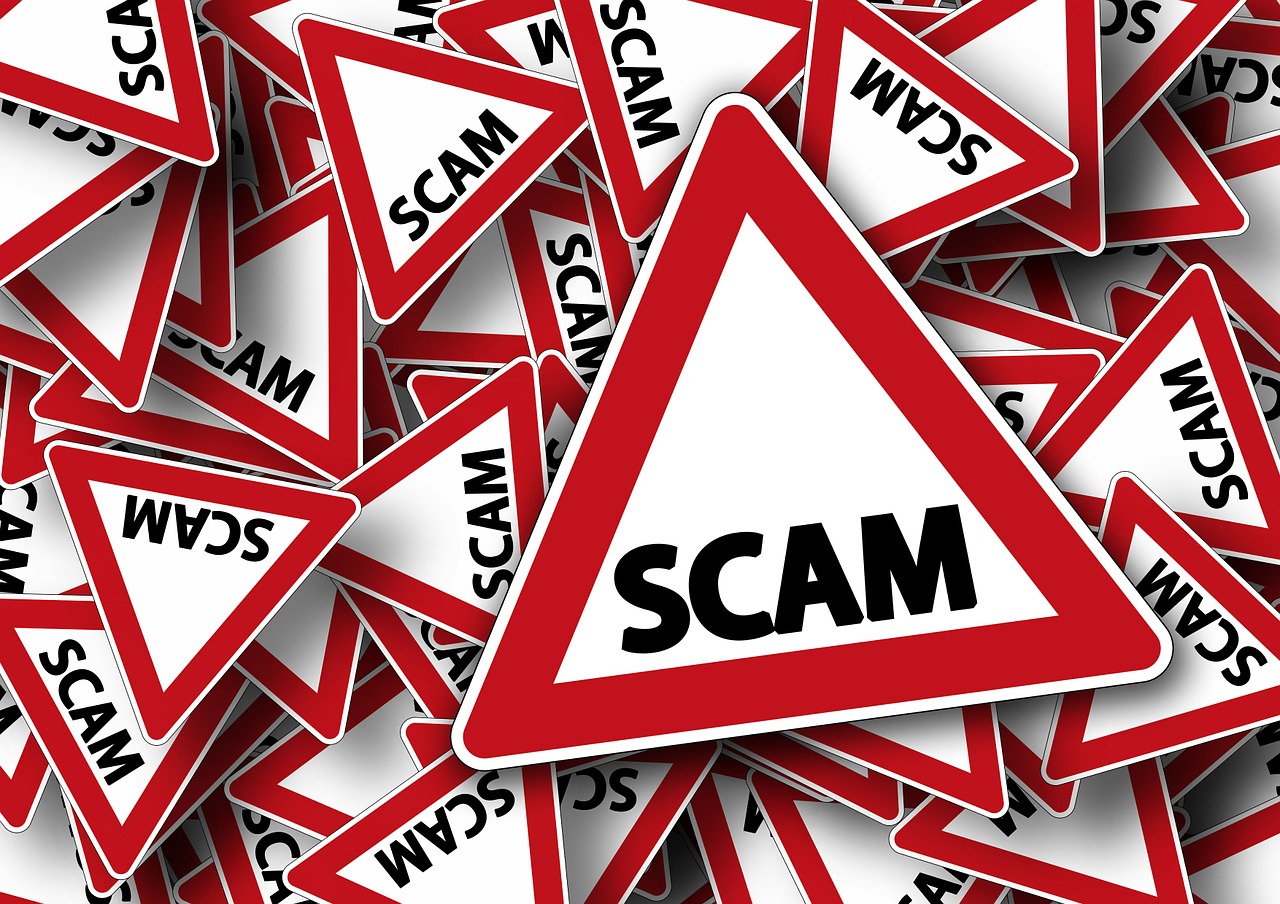 Pipcoin, a South African based "cryptocurrency" project, has been a major point of contention over the years. In this review, we look at the controversies surrounding pipcoin and highlight why the project is most likely a scam.
Who is Behind Pipcoin?
David Schwartz and Ref Wayne Nkele founded pipcoin in 2016. Very little is known about Schwartz while there is a lot of information on Wayne Nkele.
Ref Wayne is a forex trader from South Africa, who calls himself a self-made billionaire. Further, Wayne Nkele has made several appearances on South African television and radio stations to promote his company, African Forex Institute.
African Forex Institute is a South African forex trading company that claims to train people on how to make money through online trading. He started this company on the back of his popularity and large social media following. 
The company promised to make people millionaires through its paid events and groups. Unfortunately for Wayne, his business model that had also been made popular by Sandile Shezi of the Global Forex Institute was clamped down upon.
It was alleged that although these trainers charged for a premium membership, their content came from free sites that charged absolutely nothing. At this point, Wayne had to move into a new industry. He entered the cryptocurrency industry, which was rising in interest and popularity in 2016.
As of 2016, South Africa was part of the top ten countries with the highest search volume for the keyword bitcoin. Later in 2017, South Africa became number one on the same metric on Google Trends.
With the growing interest, Pipcoin became extremely popular.
How Does Pipcoin Claim to Work?
Pipcoin describes itself as a "cryptocurrency" that provides an investment opportunity that pays interest every month. The project promised up to 35 percent of interest every month to individuals who bought the "cryptocurrency".
The "cryptocurrency" was launched without any blockchain or code to back up its existence and creation. Pipcoin gained a lot of popularity due to its outlandish claims, making it a very popular crypto-related investment. 
Below is a video of an interview of Wayne on SABC, a big television network in South Africa. 
It's growing popularity in 2016 to late 2017 can also be seen via Google Trends data from 2016 to 2019 on the search trends for the keyword "Pipcoin" in South Africa.
To use pipcoin, users have to go to the project's website and purchase coins on the website. The "cryptocurrency" has no wallet and is not traded on any exchange. 
If you invest in pipcoin and you want to sell your coins, you will have to sell it on the same website to other people who are interested in buying it. 
Why Pipcoin Is Likely A Scam
Pipcoin has all the markings of a classic Ponzi scheme. First, Pipcoin guarantees that your investment will grow at least 1 percent every day and up to 35 percent by the end of the month. There is no clearer red flag than that!
Secondly, Pipcoin lacks the features of all legitimate cryptocurrencies. The project has no code backing it, no working blockchain explorer, no mobile or desktop wallets, and no exchange support. 
Initially, Pipcoin had no record of its "blockchain" until it launched pipchain.com, its version of a block explorer that never worked as it was supposed to.
The block explorer has no records of pipcoin transactions. Instead, it contains records of bitcoin transactions. It seems to be a forked version of blockchain.info's block explorer with all bitcoin words, changed to pipcoin as pointed out by a Reddit user.
Another important detail about pipcoin is the unavailability of an inflation model or coin supply information. What's more, there is no information on how new coins are created. 
Currently, several investors in pipcoin cannot access their coins or money since the project website is down. A visit to their website will redirect you to a domain sales page. This would suggest that its founders have exit scammed their users. 
List of Red Flags
Makes claims of impossibly high guaranteed monthly returns

Claims that investors cannot lose their investment

The company has failed to pay investors

The technical details on the project are sketchy

Its website is offline
Avoid the Next Pipcoin
While you cannot technically refer to something as a scam until a court of law rules it as such, everything points in that direction for this South African "crypto" project.
The story of Pipcoin should act as a cautionary tale for other projects that show similar characteristics. We urge readers to stay away from such investment schemes to avoid losing money. 
Bitcoin in Zimbabwe: Are Zimbabweans Really Embracing Cryptocurrencies?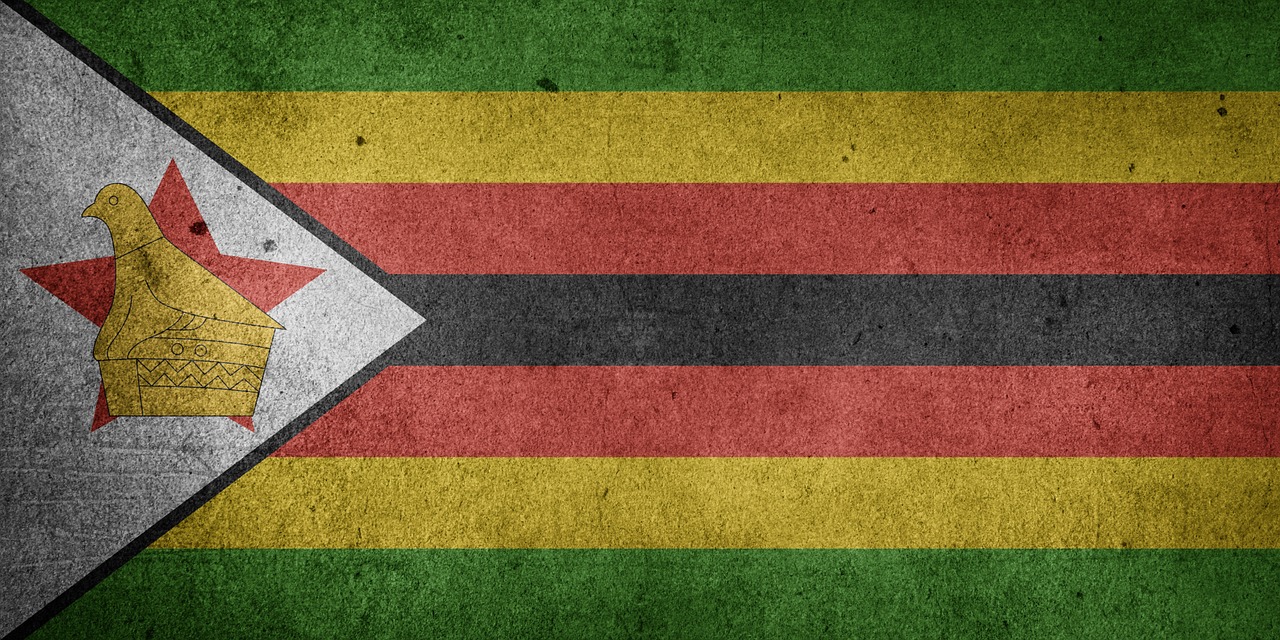 If you read crypto media, you may be under the impression that bitcoin plays a major role in helping cash-strapped Zimbabweans. The "bitcoin is saving Zimbabwe" story may sell but the reality of cryptocurrency adoption in the Southern African nation is quite different. In this article, you will discover the real story of bitcoin in Zimbabwe told by a local journalist.
Zimbabwe Today
Zimbabwe's deteriorating socio-political environment is widely blamed on the mismanagement of the country's failing fiat currency and the standoff between the country's main political parties. Since the August 2018 disputed elections, the country has witnessed a number of demonstrations that turned violent resulting in the destruction of property and loss of lives.
Introduced in 2016, the Zimdollar – which briefly traded at par with the USD – has depreciated by as much as 900 percent leading to an inevitable spike in inflation and the subsequent social unrest. While the government has suspended the announcement of inflation figures, John Hopkins University's applied economics professor, Steve Hanke, currently estimates it to be 558 percent.
To compound matters for Zimbabweans, the government has since introduced different regulations that have essentially curtailed the use of foreign currency as a hedge against inflation. Zimbabwe has had a dollarised economy since 2009 but this was discontinued in June 2019 when a statutory instrument made it illegal to conduct local transactions in USD.
With the USD option now seemingly closed, Zimbabweans are now seeking other alternatives that shield earnings and savings from hyperinflation. Bitcoin would be such an option.
Bitcoin in Zimbabwe
In fact, to many people outside Zimbabwe, the aforementioned conditions make it seem logical for Zimbabweans to switch to bitcoin and cryptocurrencies in general. So, have they embraced cryptocurrencies?
Indeed, local bitcoin trading has been growing but it is the extent of this growth that remains far from what some would expect.
Despite this narrative being overhyped by the global media, bitcoin use in Zimbabwe remains insignificant. The reasons for this lack of enthusiasm range from the usual challenges like price volatility, regulatory uncertainty as well as country-specific ones like the lack of reliable exchanges, ignorance, and limited internet access.
Cryptocurrencies are borderless and thus not subject to Zimbabwe's stringent foreign exchange controls. Yet, the technology remains relatively a novel one to ordinary Zimbabweans. Few see it as a solution to the country's long-running fiat currency troubles.
While there might be a general consensus when it comes to identifying the genesis of the country's fiat currency troubles, the ensuing debate suggests that decentralised cryptocurrencies are not (yet) seen as a viable alternative.
Some economic experts including one of Zimbabwe's most successful finance minister, Tendai Biti, believes the adoption of the South African rand as the best solution to attack the country's currency problems. Cryptocurrency is generally seen as a far-fetched solution. Although, the current finance minister, Mthuli Ncube did talk up its potential soon after being appointed to the job. 
Lack of Peer-to-Peer Exchanges Presence
It would seem that only a few Zimbabweans are aware that it was Golix, a crypto exchange, which briefly brought this crypto alternative to the country. Golix (previously known as Bitfinance) opened its doors to provide a bitcoin trading platform for local users. In early 2018, Golix stated that it has grown its userbase to over 50,000 and had experienced $20 million in transaction volume in the three years since its launch.
In fact, Golix managed to grow its platform and userbase and announced plans to expand into South Africa, Kenya, and Uganda after a successful ICO (initial coin offering) in 2018. However, during that year the country's central bank issued a moratorium that essentially barred financial institutions from supporting cryptocurrency exchanges. Golix even had its Bitcoin ATM seized as authorities pushed back against cryptocurrencies prompting the exchange company to seek redress at the High Court.
The court did overturn the central bank's decision in May 2018 but Golix ultimately decided to shelve its Zimbabwean exchange business. In spite of this setback, some Zimbabwe-based traders were unperturbed and continued trading. They simply circumvented local central bank regulations by conducting deals on foreign domiciled exchanges like LocalBitcoins, Paxful, Reminato, Coindirect, etc.
For example, on one of the world's largest peer-to-peer bitcoin trading platform, LocalBitcoins, there are six offers for bitcoin in Zimbabwe, at the time of writing, with a total supply of less than $30,000 worth of BTC. On the bid side, there are six traders who are willing to purchase the crypto but it should be emphasized that some of these traders could be based outside Zimbabwe.
At the same time Paxful, which has managed to establish itself as one of the most popular peer-to-peer exchanges in Africa, does market bids and offers for Zimbabwe-based users. On first glance, there seems to be more activity in this Zimbabwean bitcoin market than on LocalBitcoins with dozens of listed advertisements. Closer inspection, however, shows that there are no cash in person, EcoCash or local bank transfer purchase options that local Zimbabweans would typically use to trade bitcoin. There are also no available advertisements for transactions in the Zimbabwean dollar (ZWL). Zimbabweans are seemingly not using the platform.
Other peer-to-peer exchanges with a presence in Africa include Coindirect, Remitano, and Cryptogem. However, all of them show little to no activity involving Zimbabwean traders.
Informal Crypto Trading Groups
Events of 2018 forced Zimbabwe-based crypto traders to use other platforms to facilitate crypto trading. Facebook, Whatsapp, and Telegram have since emerged as some of the popular platforms where buyers and sellers meet.
For instance, one such chat group has about 31 members but only five members traded over the past 31 days while the value traded did not exceed $2000 at the time of writing.
Interestingly, on August 15, 2019, when cryptocurrency prices dropped heavily, one trader posted that they were selling 25 BTC. Bemused group members apparently not accustomed to such amounts, responded by asking if the seller had possibly made a typo error when posting.
Nevertheless, it is also possible that the traded values could be higher between peers or in other groups to which this writer is not exposed to. BitcoinAfrica.io reached out to one member of Zimbabwe's crypto community who – besides actually working for a blockchain startup – has been involved in this space for five years, three of which are on a full-time basis. The member who preferred to remain anonymous had this to say:
"Now that the bull run period is confirmed, we are seeing around 30-40k per day of new money entering into the crypto industry locally, with 95 percent plus of that being USD into bitcoin. Potentially, you could double that as we are not exposed to all the groups in Zimbabwe."
Still, such traded values do not support the hype, which reached a zenith in July 2019, when one online crypto media outlet claimed Zimbabwean traders were paying up to $76,000 USD for one BTC! Of course, this was incorrect.
In activities seen in one chat group, Zimbabwean bitcoin buyers are asked to pay a small premium of between 5 and 10 percent on the global USD bitcoin price. Sellers can choose to receive funds in local ZWL through the mobile money application Ecocash. At the current exchange rate (1:10), a seller receiving funds in ZWL via Ecocash will get about $105,000 to $110,000, a figure that should not be confused with the USD. That is how most bitcoin trades are currently being conducted in Zimbabwe. 
Ignorant Diaspora
Meanwhile, a case has consistently been made for the utility and cost-effectiveness of using cryptocurrencies when sending remittances. Zimbabwe, which has a sizeable Diaspora community, should naturally see more funds channeled via this route. However, statistics from the country's central bank and other sources like the World Bank show that many Zimbabweans abroad still use formal money transfer agencies (MTA) like Western Union, Moneygram or Mukuru.com to send money home. Many more use informal channels but no one can really ascertain the values transferred therein as there is no reliable data.
It would seem Zimbabweans remain ignorant of the potential benefits of cryptocurrencies while the lack of a properly registered local crypto exchange remains a key deterrent to those interested in buying and using bitcoin.
The anonymous crypto enthusiast also added:
"Zimbabweans need a crypto application that is reliable, fungible, cheap and one that allows for swift transfer of funds. When such a platform becomes available, Zimbabweans will embrace cryptocurrencies in large numbers."