Inside the Hidden World of Egyptian Bitcoin Miners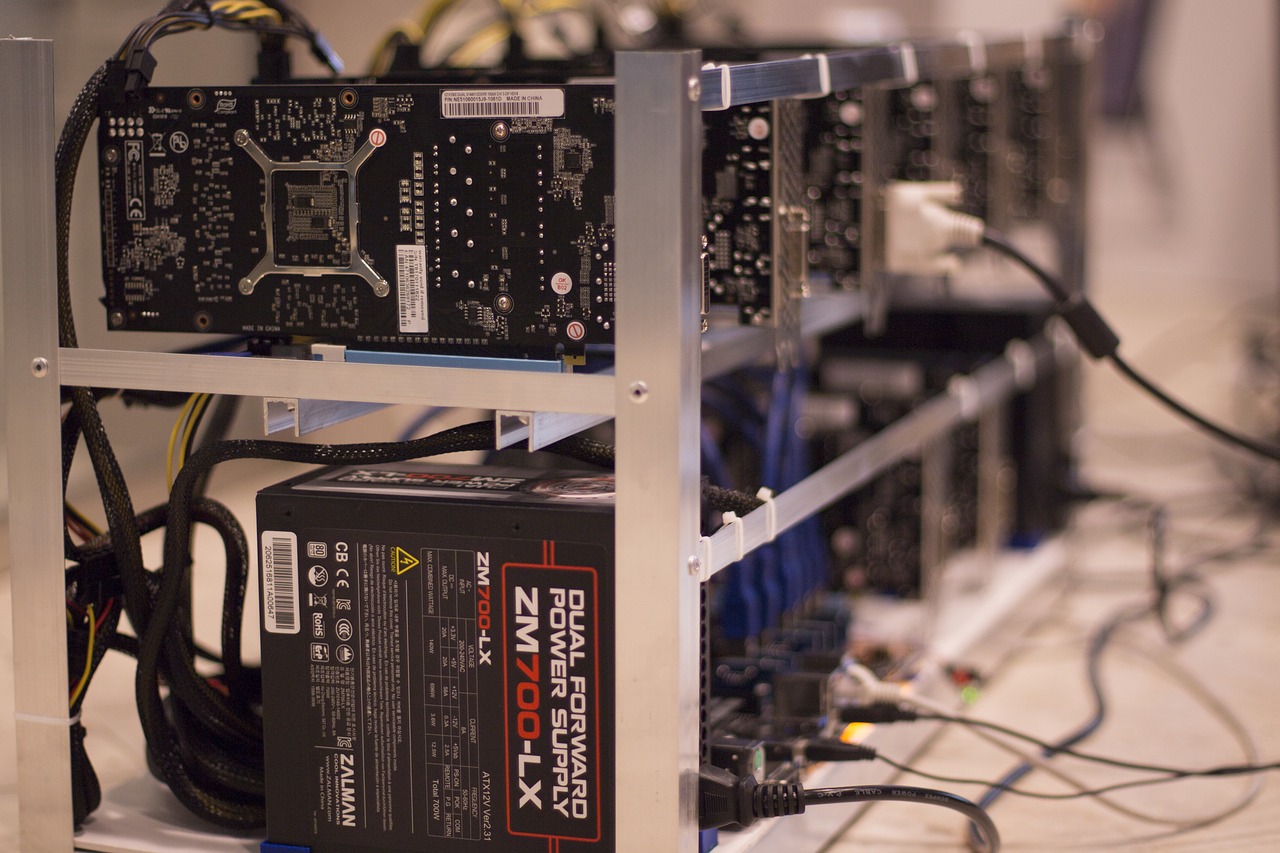 Egypt's unfavourable regulatory environment has made bitcoin adoption more difficult in the North African country. Nonetheless, Egyptians are secretly buying and selling the digital currency on peer-to-peer exchanges while a hidden network of cryptocurrency miners has emerged to take advantage of cheap energy to stealthily mine bitcoins.
Egypt's Underground Bitcoin Mining Scene
Globally, people are using their computers to mine bitcoin. However, in Egypt bitcoin miners operate under a veil of secrecy. Bitcoin miners have established an underground network away from the public eye, with only a few even willing to speak to the media.
The bitcoin underground is fuelled by market regulators whose negative stance towards cryptocurrencies has made it difficult for bitcoin traders and miners to go about their activities. The Central Bank of Egypt refuses to accept digital currencies and recognizes only the Egyptian pound as legal tender. While transacting in cryptocurrencies such as bitcoin is not illegal, the authorities are seemingly willing to take action against any bitcoin-related activities within its jurisdictions.
Speaking to Cairo Scene under a pseudonym, Hussein, a bitcoin miner, argues the law is rather ambiguous when it comes to bitcoin and thus most people are concerned about being discovered.
"I believe what I'm doing is legal. When people get arrested for mining it's usually because they're caught with black market foreign currency exchange, or they're forging money and they just happen to have mining rigs or bitcoin on them. The authorities see this and therefore associate cryptocurrency with illegal activity," he stated.
Therefore, it makes sense that the mining community would adopt a defensive attitude. What is puzzling is bitcoin is not technically off-limits so why go to such great lengths to remain concealed? Hussein explains,
"The recent statements they've given say mining is not illegal, but it can get you into trouble for sure. I think the administration is trying to understand cryptocurrency, but they're still in the process of learning more. I'm 99 percent sure that if they knew more about it, it'd be fully legalized in Egypt…. Legal like in Japan, the US, England, Europe, legal like in most countries."
How is Bitcoin Mined in Egypt?
Bitcoin mining is the process where miners contribute their computing power to solve complex algorithms to confirm and process transactions on the bitcoin blockchain. For that, they are rewarded with fresh bitcoins. The higher the computing power the larger the reward. This is why mining farms have been created, hosting scores of computers with extra processing power to earn more bitcoins.
Currently, Ethereum is the most frequently mined cryptocurrency in Egypt on account of it being the most profitable mining option and its mining hardware being easily accessible locally. Bitcoin is usually mined through special hardware called ASICs whereas Ethereum is mined through graphics cards (GPUs), which is a standard for gamers and video editors who require heavy processing capabilities.
However, the reality of mining in Egypt is quite different from the usual set up found in other countries. Spread across the busy metropolis of Cairo are multitudes of hidden farms where digital currencies are mined every day. You will discover the people who participate in the mining are not your typical hackers or tech aficionados typing away late into the night.
A perfect example would be Hussein, who is a  former economics student, but decided to try his luck in the male-dominated bitcoin mining scene. A spot check across Egyptian digital currency interest groups on Facebook and Whatsapp also reveal very few women in the bitcoin space.
Having said that, despite the community being composed of different professions such as economists, doctors, entrepreneurs, and coders, they are united by the prospect of cashing in on bitcoin's volatility, and the process of earning the worlds most valuable cryptocurrency through mining. The question then arises, why Egypt of all places?
Lower Mining costs in the Form of Cheap Electricity
The typical mining setup includes a PC working at all hours converting maths into money. The process requires a lot of energy in order to prevent the hardware from overheating and getting damaged; since the inbuilt PC fans are not enough to handle the heat produced by the constant heavy workload. Therefore, external fans and air conditioning are required to lower the temperatures in mining farms.
Surprisingly, as demanding as it can be to keep things cool in Egypt's arid environment, the cost of electricity is cheaper compared to other developing economies. This has encouraged the local cryptocurrency mining boom due to the low overheads involved. Hussein points out,
"Until recently, energy was subsidized, and a lot of people don't even pay for electricity, which is sad. But that's part of why it's more profitable to mine in Egypt… Yes, of course, I pay my electricity bill."
For Mohammed, a Cairo-based Ethereum miner, the mining craze is fueled by more than just cheap electricity. He believes how you pay for the energy plays a significant role in making the endeavour more lucrative. "I think it's better to mine in Egypt because you pay your energy bills in local currency, but you get your investment back in cryptocurrency."
He explains that bitcoin, which acts as a digital asset, has retained value more reliably than the inflation-prone Egyptian pound. That combined with the cheap energy has led to some expats to consider moving back to Egypt.
Bassem is an Egyptian who presently resides in Qatar and runs a bitcoin mining farm. He owns a fleet of ASIC machines that are optimised to mine non-stop and churn out bitcoins. He started mining in Doha on account of the free electricity being provided but has now set his sights on returning to Egypt this year. He is not that worried about leaving behind the free energy as he calculates his farm will still make a good profit once he deducts electricity costs.
What are the Benefits of Cryptocurrency Mining in Egypt
For Egyptians, cryptocurrency mining has changed their financial fortunes. A case in point would be Hussein who developed an interest in digital currencies due to his economics background. He learnt about bitcoin through YouTube videos and started mining in 2012. He then quit his job and moved back to Egypt, something that would not have been possible without the income he receives from mining digital currencies.
"[Cryptocurrency mining] has enabled me to take the time to think about my future plans, rather than worry about monthly expenses. Especially in Egypt, by mining, you can make enough money to just live. Depending on market fluctuation, a one-time 50,000 LE investment in equipment can earn the equivalent of about $400 a month."
Hussein who is also a cryptocurrency trader insists he has made more money on cryptocurrency than investing in real estate. The new coins he earns are converted to fiat currencies by trading them at the exchanges for a profit. But not only are individuals making money out of crypto mining, local hardware dealers are cashing in on the demand for mining hardware. According to Mohammed, hardware importers are not only making good money but a number of them have joined the bandwagon and taken up mining themselves. Hussein had this to add,
"Mining in Egypt is booming, but one issue is the equipment; when the price of Ethereum spiked, demand for GPUs was high and stores couldn't stock enough of them… Getting GPUs in Egypt is kind of like getting drugs. It's actually easier to get drugs than to get GPUs sometimes."
On the debate by some critics from some Muslim countries who claim that cryptocurrencies might be haram if it is viewed as making money out of nothing, Hussein had this to say, "If the monetary system is haram, then sure, bitcoin is haram," he began. "But in my opinion, it's not. The trading aspect is definitely not; it's a mutual agreement, and bitcoin is equal to money, which we already use. And you can actually see a lot of religious people mining bitcoin."
While bitcoin mining may be unappealing for most due to the high energy requirements and the technological complexity, for Egyptian cryptocurrency miners the process is quite very rewarding.
Mohammed states,
"I believe in the future of cryptocurrency – nobody can refute it. It's already happening now, some countries are already making bitcoin official. I hope that Egypt uses it eventually. They have to know that people here are using it now, that people believe in it and put their trust in it."
Source: CairoScene.com
November 30, 2019: OKEX and BitcoinKE Partner for a FREE Crypto Margin Trading Class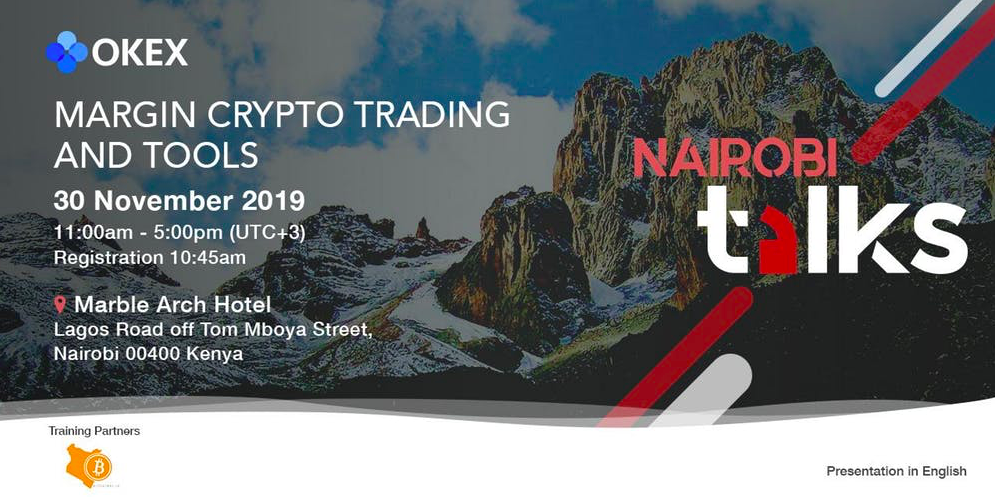 After a full-house event in Nairobi for the CrypTour through Africa, OKEx is back again to host its popular Genesis Trading Classe, titled "Crypto Margin Trading."
The class will cover the following:
Basics of crypto trading
Trading tools
Margin trading
Reading of trading charts
Trading psychology
among other topics.
You don't want to miss this exciting class!
Come and network with other crypto enthusiasts over drinks and snacks. There will be a jam-packed list of speakers who will also be joining for this class.
EVENT DETAILS:
DATE: SATURDAY, 30TH, NOVEMBER 2019
TIME: 11:00 AM – 5:00 PM
VENUE: MARBLE ARCH HOTEL, LAGOS RD, OFF TOM MBOYA STREET, NAIROBI, KENYA
REGISTER: http://bit.ly/BITCOINKEOKEX2019
Retired NBA Player Allegedly Scammed Ghanaian Company Out of $825,000 in Bitcoin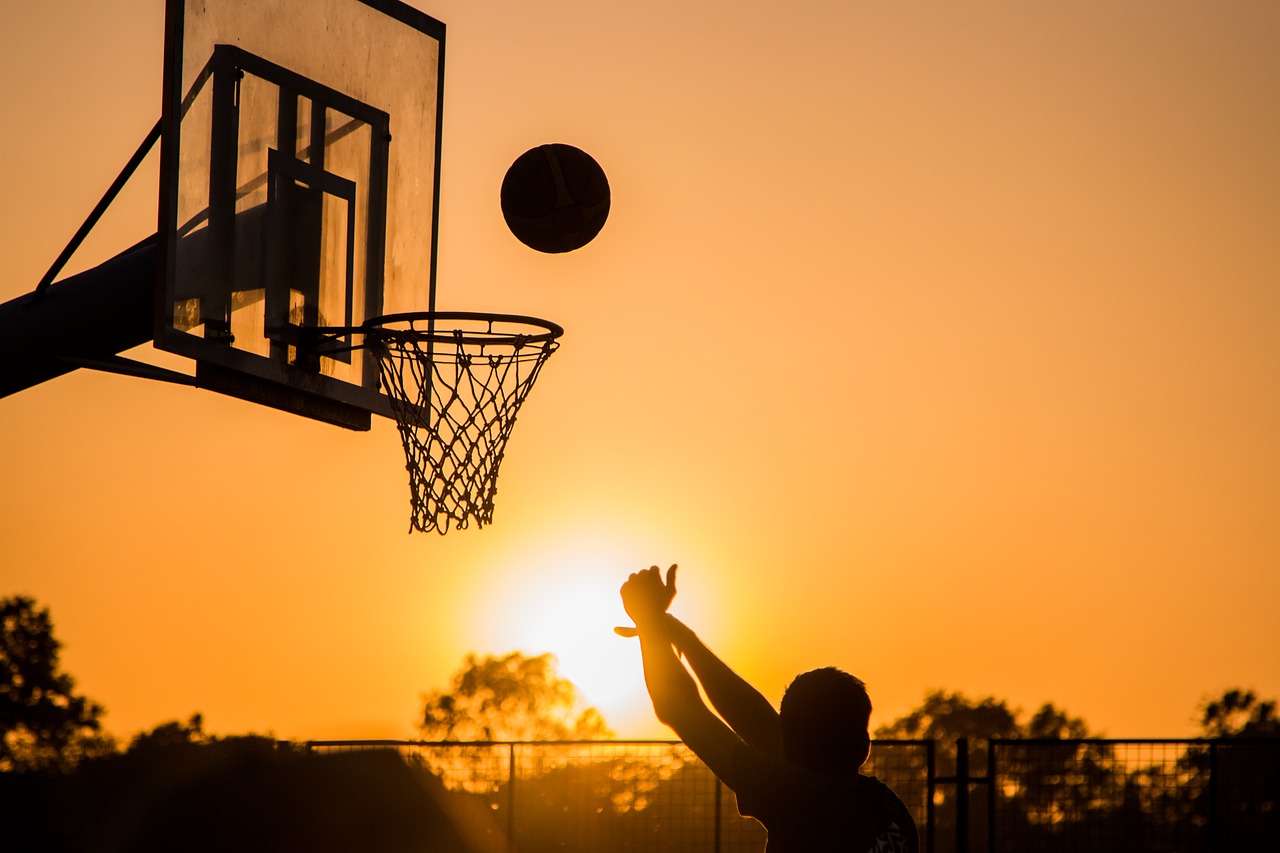 Retired NBA player, Isaac Edward Austin, has allegedly scammed a Ghanaian Company out of $825,000 in bitcoin (BTC). The money was reportedly acquired with the promise of investing it in a bitcoin automated trading programme.
Bitcoin Investment Scam
Through the Isaac Edward Austin (IEA) and Tudor Trust, Austin reportedly masqueraded as a trustee with the ability to help a Ghanaian company make a profit on a bitcoin investment. The two parties signed a contract on July 3, 2019. This contract is among other documents that have been shared on mynewsgh.com indicating the scam took place.
The company sent to a bitcoin investment at a strike price of $11,000 per bitcoin, totaling to $825,000, to Austin expecting to receive back the original investment plus profits. However, Austin failed to make the payment at the close of trading as per the agreement.
A victim of Austin's scam shared his experience as follows: "He will take your BTC and you will never get your investment back or your returns. On the day of payment, he will tell you story after story filled with lies of issues why the BTC could not be delivered on the day of payment. From him having a heart attack, to the coin being sent to the wrong wallet, to him being in a queue at the bank, to him waiting for the trade to conclude, to the funds being held by the bank. Week after week after week of unresolved issues even when he has confirmed the day before that all is set 1000 percent to deliver and conclude the transaction. He is a fraudster of the highest order. Stay away from him. We have all the proof – contracts, letters, and messages."
One of the other documents mynewsgh.com obtained is a letter sent to Austin notifying him of his failure to meet the agreed terms of the contract. The Ghanaian company expected their money back on the same day they signed the contract with Austin. The funds expected should have been 75 BTC going for a strike price of $11,000.
In the letter, the company gave Austin 48 hours to pay them their money – failure to which they were going to take legal action.
Is the Scammer an Imposter?
According to the documents shared on Ghana Web, the bitcoin scammer's date of birth and height is similar to the former NBA player, Isaac Edward "Ike" Austin as indicated on Wikipedia. So, could this be a case of a retired basketball player turning into a scammer or is someone impersonating him? The answer to this question is unclear.
This LinkedIn profile of an Isaac Austin, who has been the Finance Director and Trustee of Tudor Trust and Finance Society LLC since June 2012, does not seem authentic. Although this profile has some similarities to the former NBA player's personal information as written on Wikipedia, the years he attended Arizona State do not coincide.
Furthermore, the profile on LinkedIn says Isaac Austin took a Bachelor's Degree in Liberal Arts and Sciences for one year which is not the usual study period for a degree course. There is also no mention of the former NBA player being a trustee of IEA and Tudor Trust.
The upturn of the crypto market experienced in mid-2019 appears to have spurred scammers into action. This scam comes after another bitcoin investment deal in Nairobi went wrong between December 2018 and May 2019.
That said, these scam stories are a lesson to potential bitcoin investors that they are better off managing their own investments as opposed to handing funds to someone to manage them. If the Ghanaian company had carried out thorough research, perhaps they would have noticed the obvious red flags.
The Golix Controversy: Has the African Exchange "Exit Scammed" Users And Investors?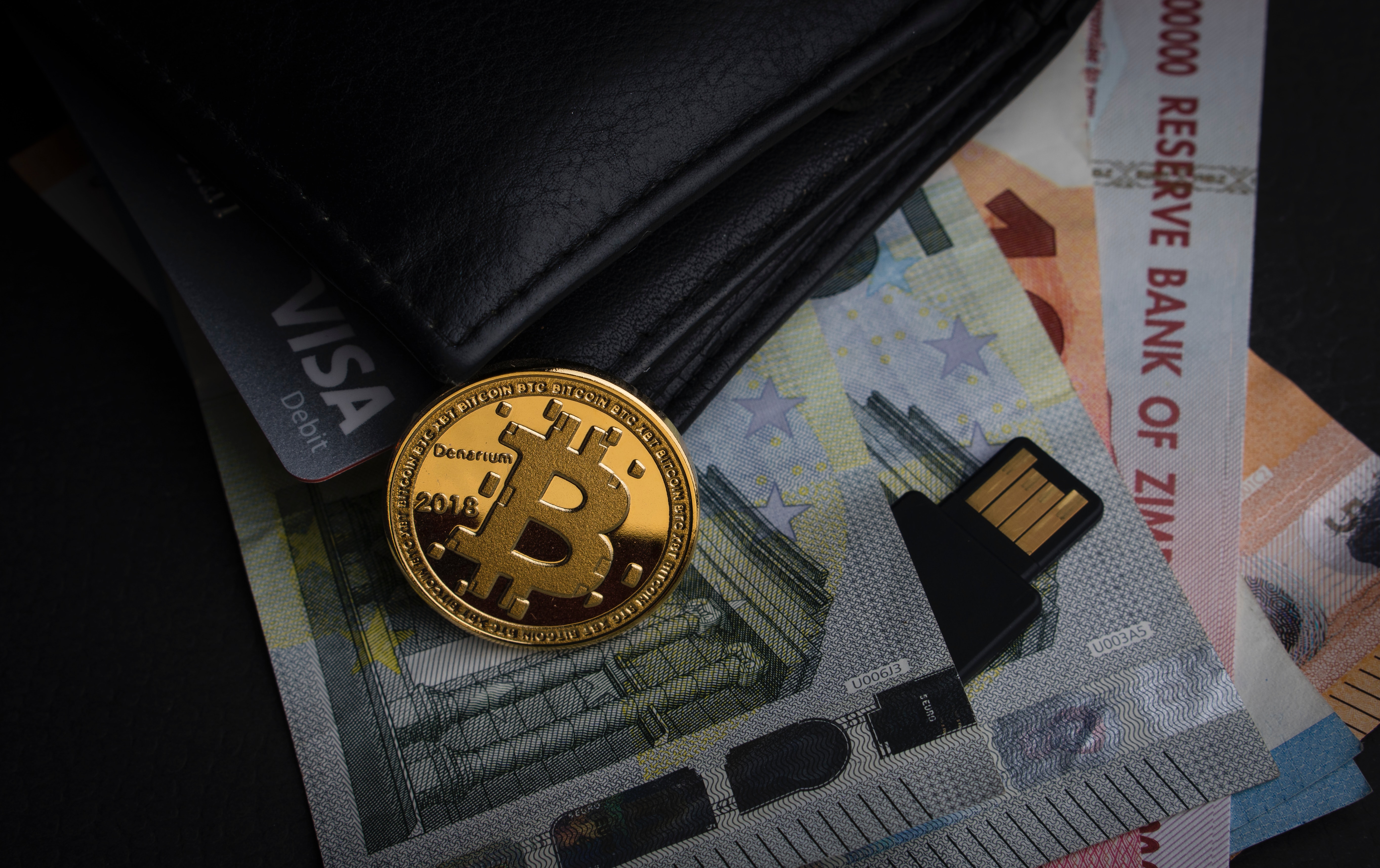 Prior to May 2018, Zimbabwe-based bitcoin exchange Golix was bullish about its future prospects. The startup claimed it had raised $32 million from a token sale and had plans to set up operations in several other African countries. However, more than a year later, the digital asset exchange has had a reversal of fortunes and, after its forced shutdown in Zimbabwe, some of Golix's former clients are struggling to get their funds reimbursed despite promises and frantic efforts to recover these. 
Embezzlement Allegations
Former Golix users now point to possible embezzlement of funds by Golix executives while one investor in the startup blames the hostile operating environment as the reason for the company's general failure.
Tawanda Kembo was the chief executive officer (CEO) of Golix when it was shut down in Zimbabwe. Bitcoin Africa reached out to him to get his side of the story but he had not responded to our questions at the time of publishing.
However, Bitcoin Africa still managed to contact Taurai Chinyamakubvu, an individual who says he was an investor in the company. Chinyamakubvu claimed he is not aware if client funds had been reimbursed or not since he was not involved in the day to day affairs of the crypto startup.
"On funds, you can check with the CEO, he was doing the day to day stuff. I was just an investor," Chinyamakubvu pushed back when asked if they had recovered client funds that were reportedly locked in banks.
In May 2018, Zimbabwe's central bank issued a directive that forbade financial institutions from dealing with crypto exchanges. According to Golix, this led to banks blocking access to client funds and the company from using the financial system.
Central Bank Defiance And Crypto Adoption
When asked why Golix had not resumed operations following a High Court ruling that set aside the central bank order, Chinyamakubvu suggested that Golix's Zimbabwe operations remain hamstrung by the central bank's reluctance to lift the order.
"They (Reserve Bank of Zimbabwe) did not lift the order they sent to banks. So no bank wants to defy a regulator. But that said, you muddy the water once, that's enough to change its colour for a while," he stated.
Chinyamakubvu is convinced that the central bank's apparent defiance of a court ruling continues to hinder the growth of the crypto space in a country that should be embracing privately-issued cryptocurrencies.
Zimbabwe has been plagued by hyperinflation for the past two decades, which is spurred on by a volatile fiat currency. Critics point to the central bank's penchant for unrestrained printing of money as the main cause of the country's currency troubles.
The Golix investor called the central bank's decision to shut down the crypto exchange 'retrogressive'.
Ironically, the Reserve Bank of Zimbabwe recently announced the setting up of a committee to study financial technologies such as bitcoin. The regulator now says it wants to come up with what it calls a "National Fintech Strategy."
Disappeared Client Funds
Bitcoin Africa also reached out to former Golix clients as it tried to establish what happened with their funds. Some did not respond but a few did – although they requested anonymity. One lady, in particular, expressed exasperation with the way Golix has been handling the issue.
"I do not know about others but I still have not been reimbursed. Tawanda (CEO of Golix) has made several promises to settle but nothing has happened," claimed the lady who preferred to remain anonymous.
She further explained that currently there is nothing noteworthy happening but promised to reveal more details as and when they become known. 
Kembo on the Run?
Following the central bank decision to stifle cryptocurrency trading, some crypto traders have gone on to create informal trading platforms using social media networks like Whatsapp, Telegram, and Facebook.
Bitcoin Africa was also able to get access to one such Whatsapp chat group feed wherein clients are discussing strategies of recovering funds from Golix. In a discussion that occurred in July 2019, one member of the group asks fellow members to furnish her with information that includes Kembo's personal identification number or even a vehicle registration number. This could then be used to help a hired tracing agent to locate him.
It is apparent from the discussions that Kembo has made several promises – including re-payment plans – to reimburse but nothing has happened to date. Adding intrigue to the controversy, this client claims Tawanda told them he had lost the key to the cold storage wallet. Thus, he could not access the bitcoin.
Keys to a crypto wallet are essentially a passcode that grants access to funds and without them, the funds are lost and cannot be recovered.
In the meantime, another post on the same thread suggests that Chinyamakubvu was being disingenuous when he expressed ignorance about the status of client funds. In the post, another member insists that prior to the central bank order, Golix was asked to remove all funds before accounts were closed.
The anonymous member was referring to a part of the central bank circular to banks which states the following:
"Exit any existing relationships with virtual currency exchanges within sixty days of the date of this Circular and proceed to liquidate and restitute existing account balances."
This central bank circular was issued on May 11, 2018, and Golix seemingly had enough time to exit from banks as well as to reimburse clients.
No Consumer Protection
The anonymous member suggests that since this did not happen, the issue should now be treated as a criminal case.
It is apparent from the rest of the discussion that members were aware of the risks involved with crypto businesses. The central bank had warned the public of risks of dealing with cryptocurrencies and associated businesses prior to Golix's demise.
Zimbabwe does not have consumer protection laws that specifically deal cryptocurrencies and those dealing with such digital currencies do so at own risk, a point clearly articulated by the central bank circular. Perhaps it is with this in mind that some Golix clients are now pursuing fraud charges against Golix executives.
Lack of legal protection is another factor inhibiting the widespread adoption of cryptocurrencies but that may yet change as the central bank is now having a change of heart.
Bitcoin Africa will continue to follow the events surrounding the alleged exit scam of Golix and update our readers when new information surfaces.