Inside the Hidden World of Egyptian Bitcoin Miners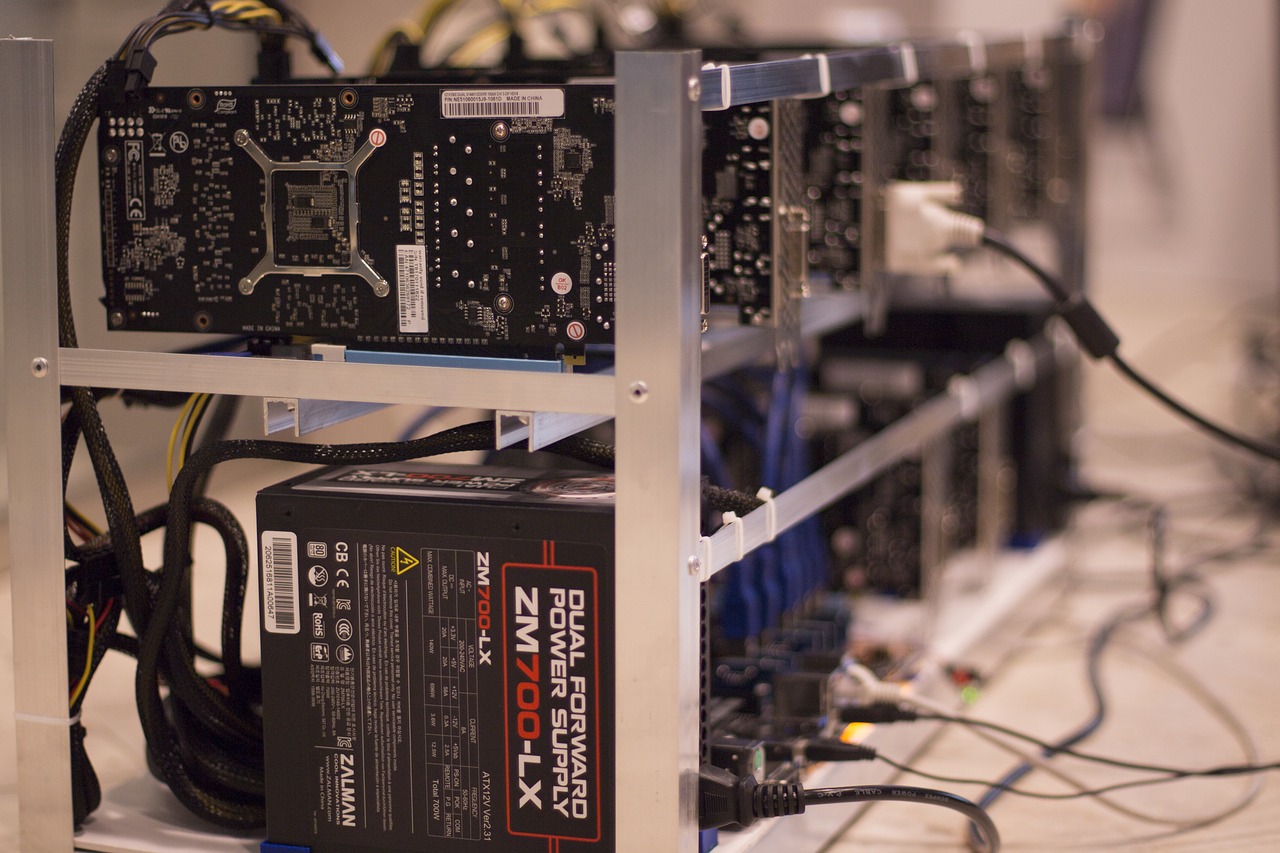 Egypt's unfavourable regulatory environment has made bitcoin adoption more difficult in the North African country. Nonetheless, Egyptians are secretly buying and selling the digital currency on peer-to-peer exchanges while a hidden network of cryptocurrency miners has emerged to take advantage of cheap energy to stealthily mine bitcoins.
Egypt's Underground Bitcoin Mining Scene
Globally, people are using their computers to mine bitcoin. However, in Egypt bitcoin miners operate under a veil of secrecy. Bitcoin miners have established an underground network away from the public eye, with only a few even willing to speak to the media.
The bitcoin underground is fuelled by market regulators whose negative stance towards cryptocurrencies has made it difficult for bitcoin traders and miners to go about their activities. The Central Bank of Egypt refuses to accept digital currencies and recognizes only the Egyptian pound as legal tender. While transacting in cryptocurrencies such as bitcoin is not illegal, the authorities are seemingly willing to take action against any bitcoin-related activities within its jurisdictions.
Speaking to Cairo Scene under a pseudonym, Hussein, a bitcoin miner, argues the law is rather ambiguous when it comes to bitcoin and thus most people are concerned about being discovered.
"I believe what I'm doing is legal. When people get arrested for mining it's usually because they're caught with black market foreign currency exchange, or they're forging money and they just happen to have mining rigs or bitcoin on them. The authorities see this and therefore associate cryptocurrency with illegal activity," he stated.
Therefore, it makes sense that the mining community would adopt a defensive attitude. What is puzzling is bitcoin is not technically off-limits so why go to such great lengths to remain concealed? Hussein explains,
"The recent statements they've given say mining is not illegal, but it can get you into trouble for sure. I think the administration is trying to understand cryptocurrency, but they're still in the process of learning more. I'm 99 percent sure that if they knew more about it, it'd be fully legalized in Egypt…. Legal like in Japan, the US, England, Europe, legal like in most countries."
How is Bitcoin Mined in Egypt?
Bitcoin mining is the process where miners contribute their computing power to solve complex algorithms to confirm and process transactions on the bitcoin blockchain. For that, they are rewarded with fresh bitcoins. The higher the computing power the larger the reward. This is why mining farms have been created, hosting scores of computers with extra processing power to earn more bitcoins.
Currently, Ethereum is the most frequently mined cryptocurrency in Egypt on account of it being the most profitable mining option and its mining hardware being easily accessible locally. Bitcoin is usually mined through special hardware called ASICs whereas Ethereum is mined through graphics cards (GPUs), which is a standard for gamers and video editors who require heavy processing capabilities.
However, the reality of mining in Egypt is quite different from the usual set up found in other countries. Spread across the busy metropolis of Cairo are multitudes of hidden farms where digital currencies are mined every day. You will discover the people who participate in the mining are not your typical hackers or tech aficionados typing away late into the night.
A perfect example would be Hussein, who is a  former economics student, but decided to try his luck in the male-dominated bitcoin mining scene. A spot check across Egyptian digital currency interest groups on Facebook and Whatsapp also reveal very few women in the bitcoin space.
Having said that, despite the community being composed of different professions such as economists, doctors, entrepreneurs, and coders, they are united by the prospect of cashing in on bitcoin's volatility, and the process of earning the worlds most valuable cryptocurrency through mining. The question then arises, why Egypt of all places?
Lower Mining costs in the Form of Cheap Electricity
The typical mining setup includes a PC working at all hours converting maths into money. The process requires a lot of energy in order to prevent the hardware from overheating and getting damaged; since the inbuilt PC fans are not enough to handle the heat produced by the constant heavy workload. Therefore, external fans and air conditioning are required to lower the temperatures in mining farms.
Surprisingly, as demanding as it can be to keep things cool in Egypt's arid environment, the cost of electricity is cheaper compared to other developing economies. This has encouraged the local cryptocurrency mining boom due to the low overheads involved. Hussein points out,
"Until recently, energy was subsidized, and a lot of people don't even pay for electricity, which is sad. But that's part of why it's more profitable to mine in Egypt… Yes, of course, I pay my electricity bill."
For Mohammed, a Cairo-based Ethereum miner, the mining craze is fueled by more than just cheap electricity. He believes how you pay for the energy plays a significant role in making the endeavour more lucrative. "I think it's better to mine in Egypt because you pay your energy bills in local currency, but you get your investment back in cryptocurrency."
He explains that bitcoin, which acts as a digital asset, has retained value more reliably than the inflation-prone Egyptian pound. That combined with the cheap energy has led to some expats to consider moving back to Egypt.
Bassem is an Egyptian who presently resides in Qatar and runs a bitcoin mining farm. He owns a fleet of ASIC machines that are optimised to mine non-stop and churn out bitcoins. He started mining in Doha on account of the free electricity being provided but has now set his sights on returning to Egypt this year. He is not that worried about leaving behind the free energy as he calculates his farm will still make a good profit once he deducts electricity costs.
What are the Benefits of Cryptocurrency Mining in Egypt
For Egyptians, cryptocurrency mining has changed their financial fortunes. A case in point would be Hussein who developed an interest in digital currencies due to his economics background. He learnt about bitcoin through YouTube videos and started mining in 2012. He then quit his job and moved back to Egypt, something that would not have been possible without the income he receives from mining digital currencies.
"[Cryptocurrency mining] has enabled me to take the time to think about my future plans, rather than worry about monthly expenses. Especially in Egypt, by mining, you can make enough money to just live. Depending on market fluctuation, a one-time 50,000 LE investment in equipment can earn the equivalent of about $400 a month."
Hussein who is also a cryptocurrency trader insists he has made more money on cryptocurrency than investing in real estate. The new coins he earns are converted to fiat currencies by trading them at the exchanges for a profit. But not only are individuals making money out of crypto mining, local hardware dealers are cashing in on the demand for mining hardware. According to Mohammed, hardware importers are not only making good money but a number of them have joined the bandwagon and taken up mining themselves. Hussein had this to add,
"Mining in Egypt is booming, but one issue is the equipment; when the price of Ethereum spiked, demand for GPUs was high and stores couldn't stock enough of them… Getting GPUs in Egypt is kind of like getting drugs. It's actually easier to get drugs than to get GPUs sometimes."
On the debate by some critics from some Muslim countries who claim that cryptocurrencies might be haram if it is viewed as making money out of nothing, Hussein had this to say, "If the monetary system is haram, then sure, bitcoin is haram," he began. "But in my opinion, it's not. The trading aspect is definitely not; it's a mutual agreement, and bitcoin is equal to money, which we already use. And you can actually see a lot of religious people mining bitcoin."
While bitcoin mining may be unappealing for most due to the high energy requirements and the technological complexity, for Egyptian cryptocurrency miners the process is quite very rewarding.
Mohammed states,
"I believe in the future of cryptocurrency – nobody can refute it. It's already happening now, some countries are already making bitcoin official. I hope that Egypt uses it eventually. They have to know that people here are using it now, that people believe in it and put their trust in it."
Source: CairoScene.com
Is Egypt Finally Warming Up to Bitcoin?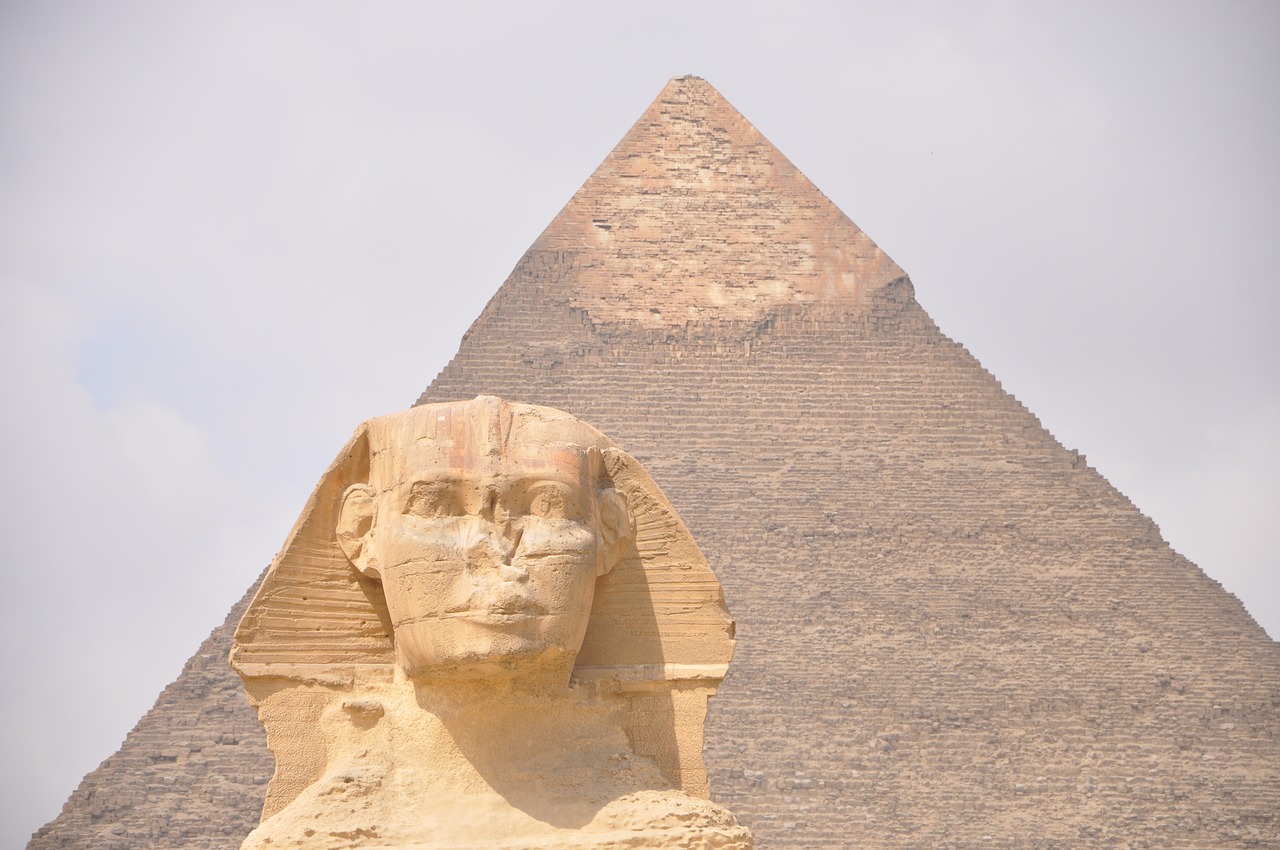 A new banking law has given the Central Bank of Egypt (CBE) the right to ban the establishment, promotion or operation of platforms issuing or trading cryptocurrencies without acquiring the required licenses. However, this move suggests that the country is softening its stance on bitcoin as it enables crypto startups to operate under an official license.
The New Banking Law
According to an unnamed official source that spoke to MENA news agency, CBE's Board of Directors has the right to regulate cryptocurrencies and demand for multiple licenses under the new draft bill. The draft bill acknowledges the importance of financial technology, keeping pace with global banking changes, and leveraging modern technology to provide financial and banking services.
"The new law provides legal authority for the electronic authentication of bank transactions, electronic payment orders, and transfer orders as well as for the electronic settlement of checks and the issuance and circulation of electronic checks and electronic discount orders provided that Board of Directors of CBE issue rules and procedures regulating all the aforementioned actions," the source said.
Furthermore, these electronic means will have the same authenticity as original papers as long as they meet the set technical criteria, the source stated.
The new draft bill is not yet available for public reading.
Is Egypt Warming Up to Crypto?
In 2018, Egypt's Grand Mufti Shawki Allam banned cryptocurrencies based on Islamic law that declared these currencies as potential threats to the current financial system and risky due to scams and extreme price fluctuations. Moreover, he disregarded cryptocurrencies, such as bitcoin, because they can be issued and used without the control of any governing authority.
The new law could be a sign that the country is warming up to cryptocurrencies as crypto firms continue to penetrate the North African market and as the CBE considers issuing a digital currency.
How easy or difficult it will be for crypto startups to register for licenses remains to be seen. However, it does signal a willingness by Egyptian authorities to talk with the industry as opposed to outright ban it as has been the case previously.
Crypto.com Introduces Crypto Earn and Crypto Credit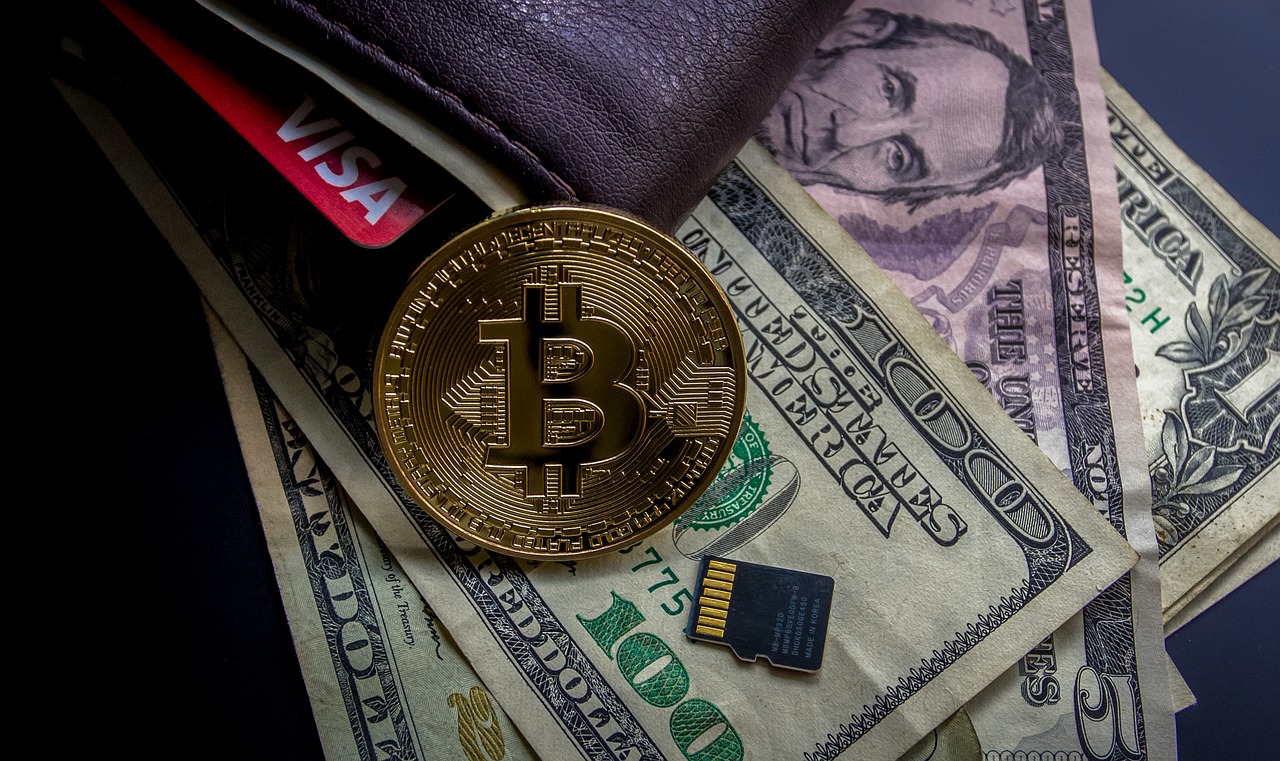 Cryptocurrency platform Crypto.com has introduced Crypto Earn and Crypto Credit to enable users to earn interest on their coins and borrow by using digital currency as collateral.
Crypto Earn And Crypto Credit
Crypto Earn is a financial product that allows users to earn as much as eight percent per annum in interest on their cryptoasset holdings.
To do this, users deposit digital assets into Crypto Earn through the Crypto.com app and then begin accumulating interest each day through their preferred cryptocurrency. To get started with Crypto Earn, users will have bitcoin, Paxos, and TrueUSD to choose from, according to a company press release.
Crypto.com is offering users two fixed periods namely one-month and three-month terms to earn interest on digital assets. The company will soon provide users with a flexible holding term. With Crypto Earn, you can also withdraw and deposit coins at no fees and spend what you earn.
Crypto Credit gives users instant loans with bitcoin as collateral. Users are free from fixed repayment schedules, monthly fees, payment deadlines, and late fees which financial institutions such as banks often impose. Users, therefore, enjoy a flexible repayment schedule in the twelve months from the beginning of the credit term.
Furthermore, users owning MCO tokens staked in the app receive a special rate of eight percent per annum. Users can use their loans to buy more cryptocurrencies on the app or they can spend it on the MCO Visa Card with cash back of up to five percent.
Other benefits of using Crypto Credit are that you do not require credit checks and that you can get the credit limit you want.
"Crypto Earn offers the most attractive interest rates in the market today. With the MCO Visa Card and Crypto Credit, we are uniquely positioned to do it while maintaining sustainable unit economics. MCO Visa Card, Crypto Earn, and Crypto Credit together form a powerful product suite that nobody else in the industry has today. We have never been more excited about the potential of our platform and look forward to continue scaling it globally later this year," said Kris Marszalek, co-founder and CEO of Crypto.com.
Different Kinds of Bitcoin Trading Strategies You Should Know About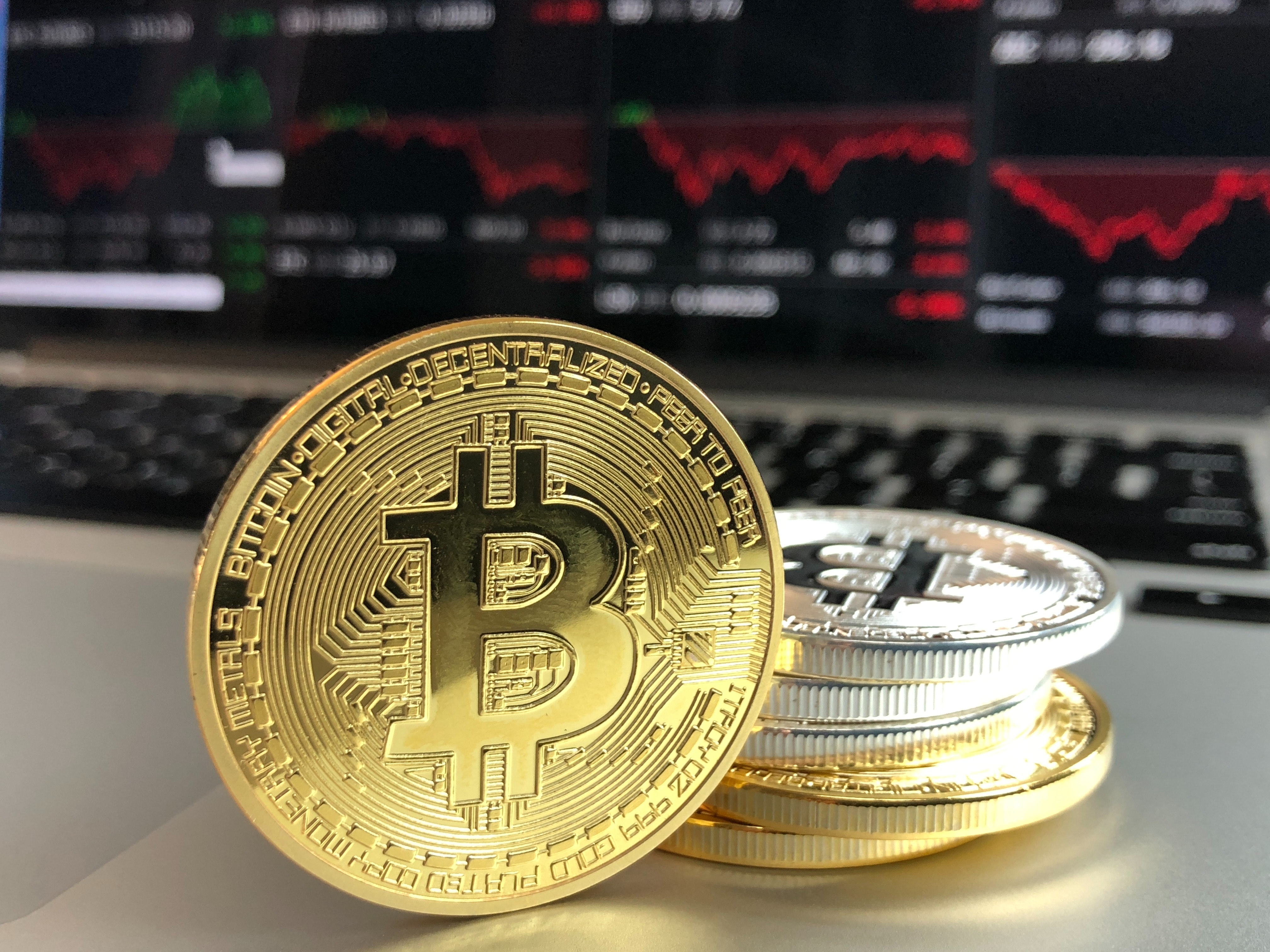 Bitcoin has been around for over 10 years now. There are a lot of things that have evolved with it over the years, including how easy and secure it is to buy, the different ways we can buy it, and the various bitcoin trading strategies that people use now.
There are a lot of bitcoin trading strategies now that it could intimidate a lot of newbies trying to get into bitcoin. The truth is, each strategy caters to a specific kind of trader so if you're new, these strategies might be worth looking into before you invest any kind of money.
Different Strategies
To help get you started on choosing the kind of strategy you're looking for, here are the two most common strategies that bitcoin traders use:
HODLing
You may have seen this slang around while doing your research. "HODL" refers to holding your position. It was created in 2013 when bitcoin's price was dropping but a certain user decided not to sell his shares. He meant to write "HOLDing" but ended up making a typo instead: "HODLing". It eventually caught on and people decided to give it a new meaning: "Holding On for Dear Life."
The HODLing strategy refers to the holding of your bitcoins in hopes that your investment will grow over time. To start HODLing, buy bitcoins in bulk when the price is low and then keep it close while watching the crypto market. People can hold their positions from weeks to months to even more than a year. It's the easiest and one of the more common trading strategies.
Day-trading
Day-trading is another very common form of trading in the bitcoin world. The strategy refers to closing all your positions before the day ends. It involves executing long and short trades to capitalize on the market price of that day. Basically, this prevents having open positions overnight by finishing all your trades within the day.
It's a more technical form of trading and it requires your full attention and a lot of your time. You'll need to keep a close eye on all your positions and possibly watch multiple screens to do so. It requires a high degree of focus as well as a good knowledge of how the crypto industry works.
Just getting started
These two trading strategies are literally the most common forms of trading. There are so many more strategies such as swing trading and alt-coin filipping that you'll need to learn but these two should get you started on your bitcoin journey.
Now, all you'll have to do is decide on which of the two suits you more. Be sure to figure out your game plan before getting into bitcoin at all and your style should follow.
This guest post was contributed by cryptocurrency education and news platform WeAreCryptos.