The State of Bitcoin Regulation in Africa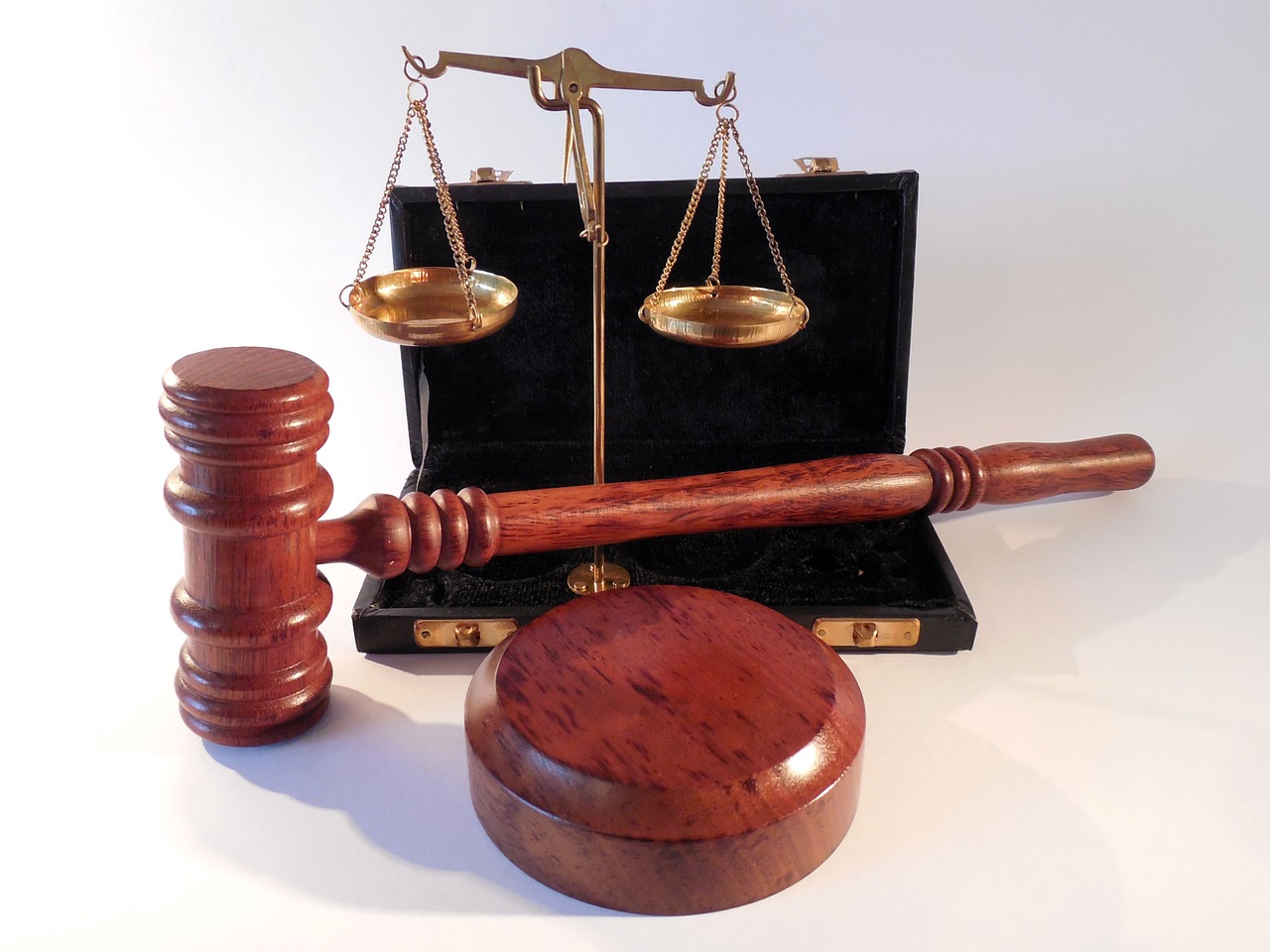 The legal status of bitcoin varies from one country to another and is mostly undefined or under review in most parts of the world. While some African central banks have explicitly banned or restricted its use, others have allowed it or have simply not issued any statement or regulations covering digital currencies.
In this guide, you will find a list of financial regulators in Africa that have made statements or issued regulations for the use of bitcoin and other decentralised cryptocurrencies within its borders.
Kenya
Kenyan Central Bank is not a Fan of Bitcoin
In 2015, the Central Bank of Kenya (CBK) issued a public notice warning against the use of bitcoin citing the lack of regulations to govern its use. The CBK proceeded to send out a circular to local banks instructing them not to provide services to bitcoin startups.
However, the CBK's stance seemed to have little impact on Kenyans appetite for bitcoin with the country being ranked third in Africa when it came to trading volumes at local exchanges such as Localbitcoins. Also, things seem to be looking up with a number of public and private entities now experimenting with blockchain technology.
In addition, some financial regulators seem to differ with CBK's stance, such as the country's financial market regulator, the Capital Markets Authority (CMA). The CMA announced plans in April 2017 to organise forums for fintech and cryptocurrency players to discuss the state of regulations and challenges it poses to their activities. It is also worth noting the Kenyan government and World Bank announced their intention to partner in using blockchain technology to sell government bonds earlier this year.
South Africa
South African Reserve Bank is Open to Digital Currencies
The South African market regulator was the first to warn against the use of bitcoin in Africa saying it wasn't a legal tender. The South African Reserve bank (SARB) argued in a December 2014 public notice that while cryptocurrencies and their underlying technologies had the potential to facilitate faster transactions, efficiency and reduce payment costs, they could also, "simultaneously provide a platform for, inter alia, money laundering and the financing of terrorism, and introduce a new set of risks to consumers as DCVCs (cryptocurrencies) are susceptible to misuse and at the very worst, have the ability to disrupt the financial system."
Having said that, in August 2016, the SARB softened its stance on digital currencies with the Reserve Bank Governor, Lesetja Kganyago hinting the bank was open to cryptocurrencies. In July 2017, the SARB indicated plans to test regulations related to bitcoin and other digital currencies and selected Bankymoon, a blockchain solutions provider for its first sandbox trial run.
The Reserve Bank had already announced its intention to undertake its own research about blockchain technology's feasibility in South Africa. However, according to an ITWeb report, the deputy governor of the SARB, Francis Groepe indicated at an August 2017 conference in Johannesburg,
"For the central bank to issue virtual currencies or cryptocurrencies in an open system will be too risky for us. This is something we really need to think about."
Nigeria
The Central Bank of Nigeria is Open to Digital Currencies
The Central Bank of Nigeria (CBN) is notorious for currency controls and so it came as no surprise when it informed the public to be wary of speculating in bitcoin and other cryptocurrencies. The January 2017 directive caused uncertainty in the local bitcoin community, which is among the largest in Africa, with trading volumes on the P2P marketplace Localbitcoins showing an average of $3.2 million worth of trades being conducted every week.
Having said that, the CBN has shifted its position and is now researching blockchain technology and its possible applications in various industries. The regulator has also allocated personnel and resources to work on a whitepaper on digital currencies and its underlying technologies.
Many people in Nigeria view bitcoin as the alternative to hedge their wealth against currency losses, brought about by the constant depreciation of the local currency, the naira.
Speaking at a recent cryptocurrency conference in Lagos, CBN deputy director, Musa Jimoh said,
"[The CBN] cannot stop the tide of waves generated by the blockchain technology and its derivatives. Currently, we have taken measures to create four departments in the institution that are looking forward to harmonising the white paper on cryptocurrency."
Uganda
The Bank of Uganda warns against Cryptocurrencies
The Bank of Uganda sent out a strong statement cautioning investors against MLM schemes such as OneCoin, which was promising people high returns if they invested in the scheme.
The bank also warned against the use of digital currencies indicating there was lack of consumer protections or a regulatory framework to govern their use. As of the time of writing this article, the central bank's position remains unchanged despite a growing bitcoin presence in the country.
Namibia
The Bank of Namibia bans Bitcoin for Commercial Purposes
In August 2015, the Central Bank of Namibia issued a statement saying that it did not support the use of digital currencies and users did so at their own risk. Similar to Kenya and other jurisdictions, the bank cited the lack of regulatory oversight as being its biggest concern with a promise to clarify its position in the future.
In September 2017, the bank proceeded to officially ban the use of bitcoin or other cryptocurrencies in the country. The directive was contained in a nine-page position paper which cited risks such as money laundering, legal, credit and operational risks as threats to Namibian users.  However, recognising the potential of blockchain technology and its possible application in various sectors, the Namibian Central bank acknowledged the need for further research stating, "the current position of the Bank may be amended and/or supplemented, should a need arise."
Cameroon
Cameroon Still Undecided on Bitcoin
Presently, bitcoin traders and startups operating in Cameroon do not fall under regulatory oversight as the Central African Central Bank is yet to release specific guidance on the use of digital currencies. This means Cameroonians can purchase, hold or use bitcoin until specific guidance by the market regulator is issued.
The government has previously tested a cryptocurrency called Trest in 2015, which shows the country could be open to cryptocurrency solutions given its largely underbanked population.
Egypt
The Central Bank of Egypt Rejects Bitcoin Use
Bitcoin and other cryptocurrencies are not officially recognised by the Egyptian Central Bank and trading them for fiat currencies is thus not authorised. In July 2017, the deputy governor of the Egyptian Central Bank, Mr Gamel Negm, responding to rumours that the bank was looking to officially adopt cryptocurrencies, insisted the bank only recognises official currencies and would not accept any digital currencies.
Mauritius
State Bank of Mauritius is Receptive to Cryptocurrencies
The island nation is aiming to become a leading hub for blockchain companies and serve as a gateway to African and Asian markets. Setting up this 'Silicon Corridor', which will be known as the Ethereum Island, is a collaborative effort between local authorities and blockchain-based companies.
Already, the country's second-largest bank, State Bank of Mauritius (SBM) has partnered with Secured Automated Lending Technology (SALT) to allow its clients to use bitcoin or ether as a guarantee for loans. However, this was not always the case with recognition of cryptocurrencies in the country. Previously, in December 2013 the Bank of Mauritius warned the public about risks associated with the use of bitcoin. It appears the Bank reversed its position in light of the island nations ambitions to cement its position as a breeding ground for blockchain solutions.
Swaziland
Swaziland Central Bank is Studying Cryptocurrencies
Swaziland is among the few African countries that is actively researching cryptocurrencies and their potential applications. Swaziland Central Bank Governor, Majozi Sithole, disclosed the bank was looking at potential case studies, at the Swaziland Economic Conference (SEC 2017). Speaking to the Swazi Observer, the Chief Banker said,
"It may not be wise to dismiss virtual currencies, and as the CBS we are learning, and we want to accept and support innovation. If this is innovation, we do not want to stifle it. We want to learn more about it."
Currently, cryptocurrencies like bitcoin remain unregulated in the country and Sithole cautioned traders on local exchanges to be careful as the Central Bank seeks opinions of experts on the issue.
Algeria
Algeria Plans to Ban Bitcoin and Other Cryptocurrencies
Bitcoin use, for the most part, has been undefined under the law in Algeria. However, a new 2018 Finance Bill being considered at the National's People Congress (NPC) will make it unlawful to possess bitcoins or use it for transactions. The government aims to establish stricter control over cryptocurrencies, and its perceived dangers such as money laundering or tax evasion due to the pseudo-anonymity it guarantees its users.
Article 113 of the Finance Bill states,
"The purchase, sale, use and holding of the so-called virtual currency is prohibited. The virtual currency is the one used by Internet users through the web. It is characterized by the absence of physical support such as coins, banknotes, payments by check or bank cards. […] Any violation of this provision is punished in accordance with the laws and regulations in force."
The document also recognises that cryptocurrencies such as bitcoin have no central authority, and presently escape any regulations or control by the state. This means bitcoin users in Algeria can still go about their activities until tighter restrictions are put in place.
Zimbabwe
Reserve Bank of Zimbabwe Remains skeptical about Bitcoin
Bitcoin adoption in the Southern African country is among the highest in Africa buoyed by hyperinflation, weak local currency and limited access to financial services. This has resulted in Zimbabweans moving to local exchanges to trade for bitcoins, which are immune from inflation, and thus allow them to protect their savings.
The Reserve Bank of Zimbabwe (RBZ) has not officially permitted the use of bitcoin. In July 2016, the RBZ's Director of National Payments, Josephat Mutepfa, warned Zimbabweans about the risks associated with bitcoin while speaking at a conference. He asserted that while they were a number of bitcoin initiatives in the country offering specific services, the central bank was yet to devise regulations for use of cryptocurrencies.
Recently, Reserve Bank of Zimbabwe director and registrar of banking institutions, Norman Mataruka, stated that the use of bitcoin is illegal in Zimbabwe. However, no actual regulations have been issued by the RBZ and no laws have been passed covering digital currencies in Zimbabwe.
Morocco
Regulators in Morocco Declare Bitcoin to be Illegal
The central bank of Morocco, Bank Al-Maghrib and the country's Foreign exchange office, issued a joint statement on November 20, 2017, informing the public that transacting in cryptocurrencies such as bitcoin is now considered illegal. According to the statement, transactions in digital currencies such as bitcoin, ether and others will constitute a violation of the country's exchange regulations.
The two regulators point to the risks involved in using digital currencies for transactions as their reason for the directive. They further state,
"As a hidden payment system that is not backed by a financial institution, the use of virtual currencies entails significant risks for their users."
This comes at a time when the demand for bitcoin in Morocco has been growing steadily for the past one and half years evident from trading volumes on the bitcoin exchange, Localbitcoins. But while the ban is a blow to bitcoin adoption in the country, it will be hard to control the cryptocurrency given its pseudo-anonymous and censorship-resistant nature.
Rest of Africa
Bitcoin regulation in the rest of Africa is essentially uncharted territory as regulators are still coming to terms with how best they can assimilate decentralised digital currencies into their economic structures without potentially destabilising their economies.
Ultimately, the challenge will be to come up with a regulatory framework that protects consumers against harmful activities and promotes cryptocurrency-based innovation. For now, bitcoin is largely unregulated and, therefore, de facto legal to use in the majority of African countries.
Online Retailer Newegg Now Accepts Bitcoin in Kenya, Nigeria, South Africa, Tanzania, and Uganda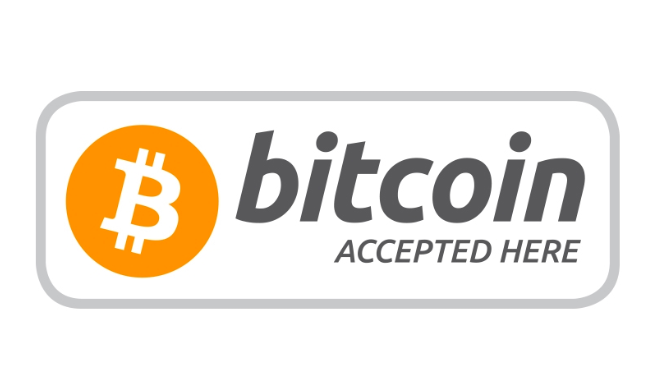 Online retailer Newegg has expanded its bitcoin acceptance to 73 countries, including Kenya, Nigeria, South Africa, Tanzania, and Uganda.
Newegg and BitPay Partnership
Newegg has been collaborating with BitPay since 2014 to facilitate bitcoin payments in the US and Canada. "Since this initial implementation, not a single chargeback has been required for any bitcoin transaction on Newegg. The companies now build on this successful collaboration by extending the bitcoin payment option to the 73 new countries announced today," an official statement said.
BitPay processes bitcoin transactions worth more than $1 billion yearly for its e-commerce partners. The bitcoin payments company uses blockchain technology to offer transparent transactions and to eliminate chargebacks. BitPay also "enables Newegg to increase its margin on each bitcoin transaction by avoiding credit card fees typically assessed on credit card purchases."
Anthony Chow, Newegg's president global sales, said: "Five years ago, we were one of the first major online shopping destinations to accept Bitcoin, and our early-adopter customers were quick to embrace this new payment option. Broadening the ability to pay with bitcoin to the majority of our global network underscores our commitment to bring innovation to the online shopping experience, and answers customers' growing preference for our bitcoin payment option."
Newegg sells products such as electronics, gaming equipment, and smart home appliances to over 38 million registered users in North America, Latin America, the Middle East, Europe, and the Asia Pacific.
Buying Products with Bitcoin
Buying items on Newegg with bitcoin is simple. Like with other online shopping processes, you add your items to a cart and select the shipping address of your choice. Once you do this, you proceed to choose bitcoin as the payment option of your choice, review your order, and then pay using BTC. Newegg allows users to pay using computer-based, web-based, or smartphone-based digital wallets.
While South African payments service PayFast recently dropped bitcoin, Newegg is extending this payment option to more people across the globe, highlighting the benefit of using a borderless, decentralised digital currency to shop online.
How Popular is Bitcoin Gambling in South Africa?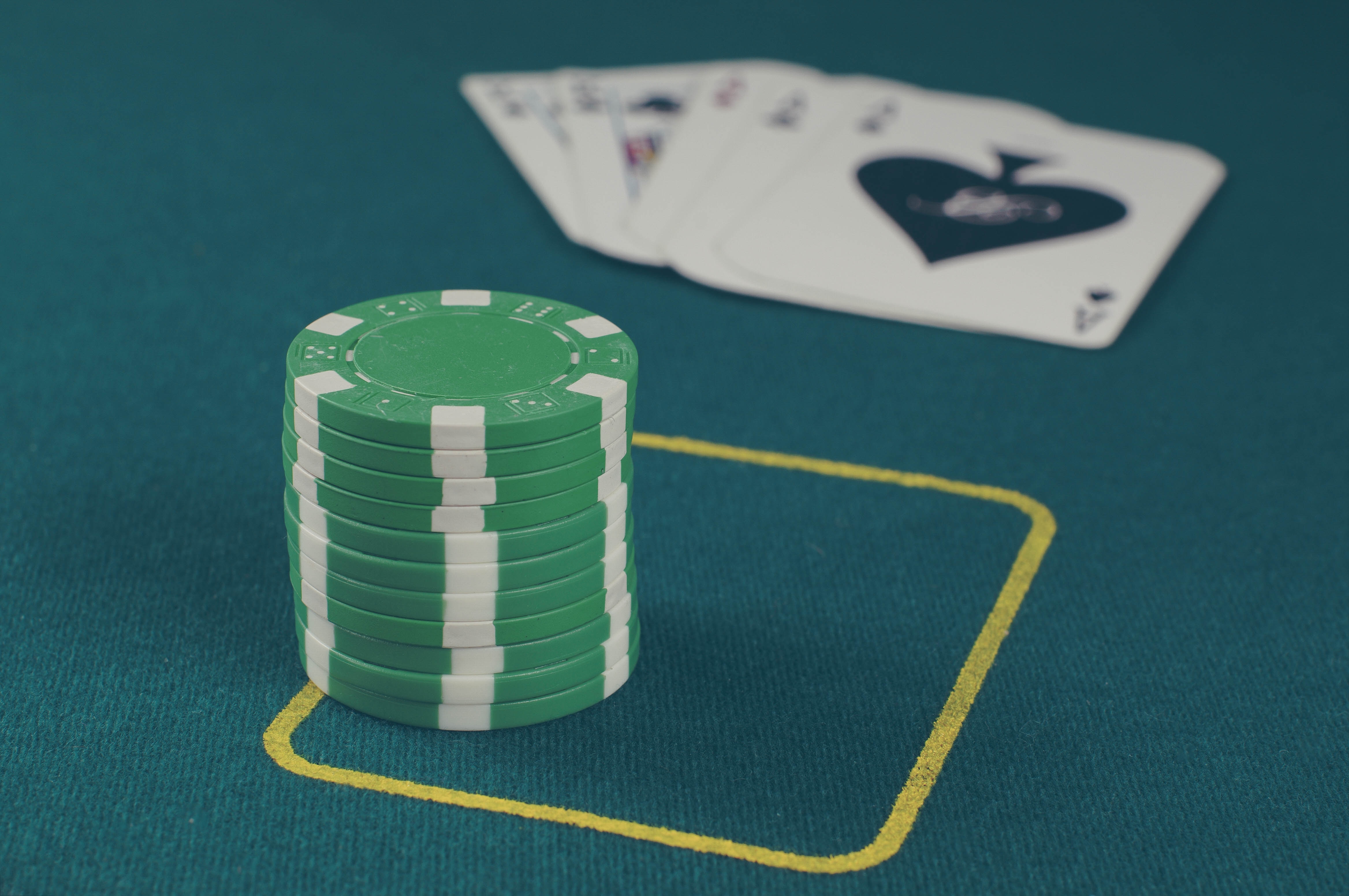 Ever since bitcoin launched in 2009, it has had a tremendous impact on many different industries, including online gambling. Having a reliable and secure payment method is imperative in order to have a worthwhile gambling experience, no matter which forms of betting you subscribe to.
When online gambling websites began accepting bitcoin, players all over the world had the ability to make quick and easy payments, while also maintaining privacy. In a sense, bitcoin (and the cryptocurrencies that followed) started a revolution in the online payment sphere and its impact has been felt all over the world.
One country that has significantly enjoyed the benefits of bitcoin is South Africa. South African gamblers are becoming ever more fond of cryptocurrencies and bitcoin ranks among the most-used.
Bitcoin's Popularity in South Africa
Before we can explore the prominence of bitcoin gambling, we first have to take a look at how well cryptocurrencies are received in the country.
While bitcoin is popular all over the world, it is especially liked in developing countries. Nowhere is the previous statement more true than in South Africa. In a recent study, researchers found that bitcoin ownership in South Africa exceeds the world average by two times. It is estimated that 5.5 percent of the global population owns cryptocurrency, while in South Africa 10.7 percent hold a crypto balance. In the previous year, crypto transfers have increased by 25 percent in South Africa in a trend that seems to have swept over the entire continent.
This Calvin Ayre opinion shows that the transactions are used for both financial and recreational purposes, meaning that cryptocurrencies including bitcoin are becoming a part of everyday life. As one can imagine, recreation can also cover online gambling and there is a rising number of people using bitcoin to place bets on their favorite casino games or sporting events.
The Dark Side of Bitcoin Gambling in South Africa
Cryptocurrencies are becoming increasingly more popular in South Africa. However, one thing that many overlook is that bitcoin and altcoins are not regulated by any government authority. Effectively, bitcoin is not recognised as a legitimate and official transaction solution. So how does this affect the online gambling scene?
Аnother article about bitcoin for gaming shows that crypto gambling in South Africa is illegal due to lack of regulations from the appropriate authorities. Any South African players engaging in bitcoin gambling is doing so at their own risk and no government institution can step in to assist them in case of fraud. That is not to say that all gambling operations accepting bitcoin from South Africans are fraudulent, but there are no fail-safes and no measures in place to protect users.
So far, the South African government has been slow in implementing some if any regulations to ensure the rights of online players and the safety of any crypto enthusiasts.
Of course, this does not even begin to tackle the problem of regulating bitcoin and cryptocurrencies in general. The added anonymity features and the lack of centralised supervision make crypto hard to regulate.
Moreover, identifying the owner of a wallet is downright impossible without cooperation from other parties. This does not account for the fact that crypto users are developing additional measures to protect their anonymity when using their currency of choice, e.g. hardware wallets or dispersing their funds across multiple wallets.
Future of Bitcoin Gambling in South Africa
It is clear that the South African gambling scene is ripe for further implementation of bitcoin and blockchain technology. However, slow actions on the government's side will likely stall any potential progress and leave all bitcoin gambling operations in a legal gray area, at best.
Unless regulators take a more proactive approach, it is unlikely that any significant developments will be made in the near future, putting thousands of gamblers at risk.
Naturally, placing the safety of its citizens should be the South African government's first priority and ensuring that no fraudulent operation remains active for long.
South African Online Payments Processor PayFast Drops Bitcoin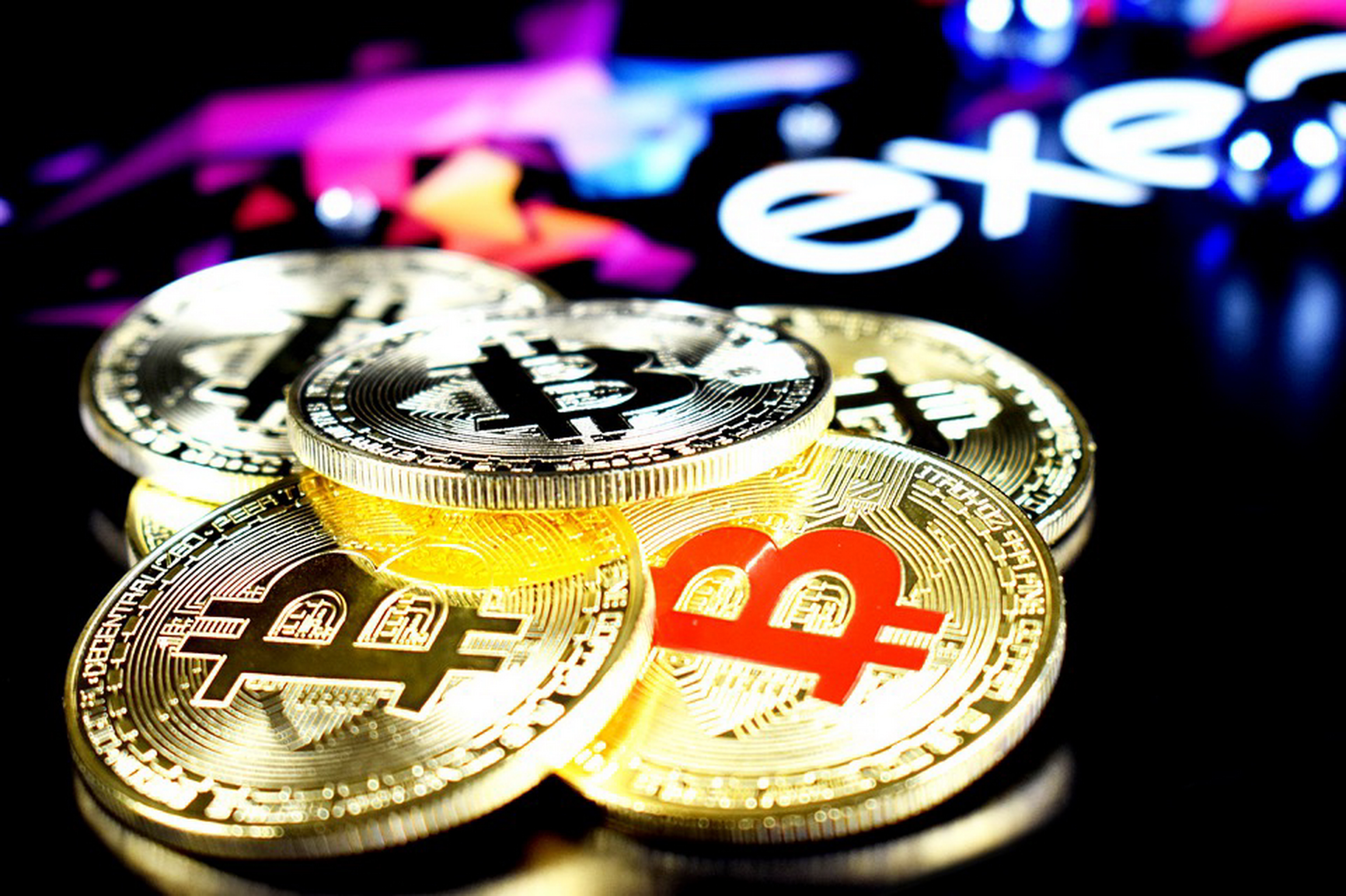 South African online payment gateway PayFast will cease supporting bitcoin payments from July 20, 2019, due to high transaction fees and long confirmation times. The company expressed its frustrations through an announcement on its website.
Bitcoin's Current Limitations
Although digital currency is meant to make online transactions cheaper, faster, and convenient, PayFast observed that bitcoin's current limitations have made it difficult for the company to offer it as an alternative to traditional payment methods.
"Unfortunately, there are a number of limitations and design flaws unique to Bitcoin that make it an impractical substitute for cash, including high transaction fees and long confirmation times for buyers. We have tried various ways to mitigate these problems, but unfortunately, these issues are fundamental. The resultant poor user experience has led us to re-evaluate Bitcoin as a payment method on our platform and a decision has been taken to discontinue support for Bitcoin from midnight 20 July 2019," PayFast explained.
The PayFast platform has a ten-minute window for the confirmation of bitcoin payments. However, the Bitcoin network has failed, in most cases, to confirm payments within this time period resulting in unsuccessful transactions. The Bitcoin network can currently not handle the volume of transactions it gets at a faster speed, PayFast noted.
Luno has been enabling bitcoin payments on the PayFast platform by acting as an intermediary. "To eliminate any risk posed by bitcoin's price volatility, Luno locked the bitcoin to ZAR exchange rate for a ten-minute window. If the transaction was not sufficiently confirmed within ten minutes, the payment was unsuccessful and a refund would be due," PayFast said.
The Bitcoin network can only handle seven transactions per second compared to VISA's 24,000. This limits bitcoin's usefulness as a means of exchange and an asset. Moreover, users making payments using bitcoin risk incurring non-refundable processing fees when the transaction fails.
Despite these challenges, the Lightning Network promises to improve bitcoin transactions by making them instant, low-cost, scalable, and acceptable across different platforms.
PayFast Remains Open to Cryptocurrency
PayFast hopes that as this space continues to grow, cryptocurrencies will be able to handle faster payments.
"We are eagerly following the developments of cryptocurrencies and the supporting technologies that are aiming to enable faster payments. As soon as these become workable alternatives, we look forward to supporting cryptocurrencies as a payment method in the future," the South African company stated.