The State of Bitcoin Regulation in Africa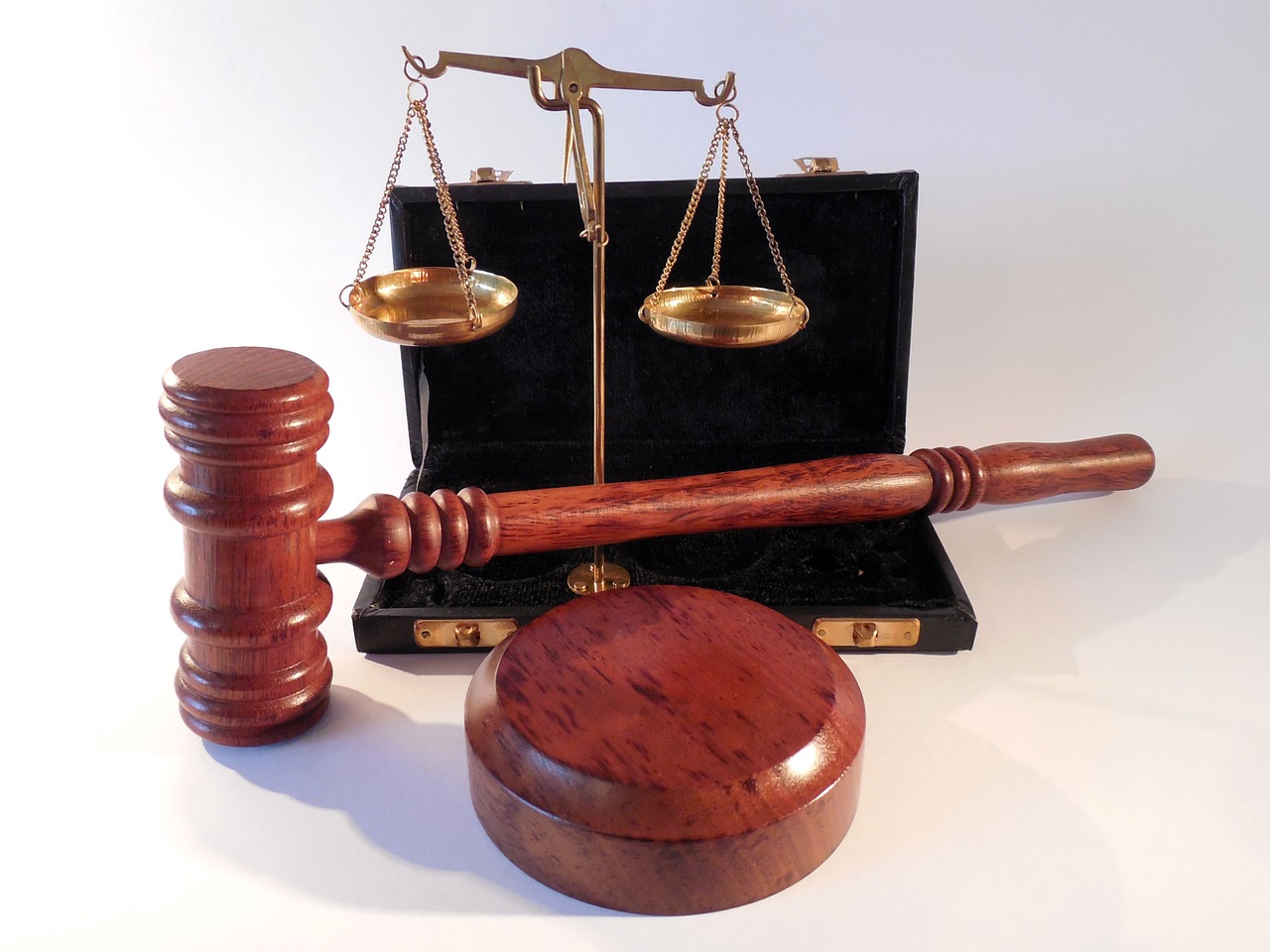 The legal status of bitcoin varies from one country to another and is mostly undefined or under review in most parts of the world. While some African central banks have explicitly banned or restricted its use, others have allowed it or have simply not issued any statement or regulations covering digital currencies.
In this guide, you will find a list of financial regulators in Africa that have made statements or issued regulations for the use of bitcoin and other decentralised cryptocurrencies within its borders.
Kenya
Kenyan Central Bank is not a Fan of Bitcoin
In 2015, the Central Bank of Kenya (CBK) issued a public notice warning against the use of bitcoin citing the lack of regulations to govern its use. The CBK proceeded to send out a circular to local banks instructing them not to provide services to bitcoin startups.
However, the CBK's stance seemed to have little impact on Kenyans appetite for bitcoin with the country being ranked third in Africa when it came to trading volumes at local exchanges such as Localbitcoins. Also, things seem to be looking up with a number of public and private entities now experimenting with blockchain technology.
In addition, some financial regulators seem to differ with CBK's stance, such as the country's financial market regulator, the Capital Markets Authority (CMA). The CMA announced plans in April 2017 to organise forums for fintech and cryptocurrency players to discuss the state of regulations and challenges it poses to their activities. It is also worth noting the Kenyan government and World Bank announced their intention to partner in using blockchain technology to sell government bonds earlier this year.
South Africa
South African Reserve Bank is Open to Digital Currencies
The South African market regulator was the first to warn against the use of bitcoin in Africa saying it wasn't a legal tender. The South African Reserve bank (SARB) argued in a December 2014 public notice that while cryptocurrencies and their underlying technologies had the potential to facilitate faster transactions, efficiency and reduce payment costs, they could also, "simultaneously provide a platform for, inter alia, money laundering and the financing of terrorism, and introduce a new set of risks to consumers as DCVCs (cryptocurrencies) are susceptible to misuse and at the very worst, have the ability to disrupt the financial system."
Having said that, in August 2016, the SARB softened its stance on digital currencies with the Reserve Bank Governor, Lesetja Kganyago hinting the bank was open to cryptocurrencies. In July 2017, the SARB indicated plans to test regulations related to bitcoin and other digital currencies and selected Bankymoon, a blockchain solutions provider for its first sandbox trial run.
The Reserve Bank had already announced its intention to undertake its own research about blockchain technology's feasibility in South Africa. However, according to an ITWeb report, the deputy governor of the SARB, Francis Groepe indicated at an August 2017 conference in Johannesburg,
"For the central bank to issue virtual currencies or cryptocurrencies in an open system will be too risky for us. This is something we really need to think about."
Nigeria
The Central Bank of Nigeria is Open to Digital Currencies
The Central Bank of Nigeria (CBN) is notorious for currency controls and so it came as no surprise when it informed the public to be wary of speculating in bitcoin and other cryptocurrencies. The January 2017 directive caused uncertainty in the local bitcoin community, which is among the largest in Africa, with trading volumes on the P2P marketplace Localbitcoins showing an average of $3.2 million worth of trades being conducted every week.
Having said that, the CBN has shifted its position and is now researching blockchain technology and its possible applications in various industries. The regulator has also allocated personnel and resources to work on a whitepaper on digital currencies and its underlying technologies.
Many people in Nigeria view bitcoin as the alternative to hedge their wealth against currency losses, brought about by the constant depreciation of the local currency, the naira.
Speaking at a recent cryptocurrency conference in Lagos, CBN deputy director, Musa Jimoh said,
"[The CBN] cannot stop the tide of waves generated by the blockchain technology and its derivatives. Currently, we have taken measures to create four departments in the institution that are looking forward to harmonising the white paper on cryptocurrency."
Uganda
The Bank of Uganda warns against Cryptocurrencies
The Bank of Uganda sent out a strong statement cautioning investors against MLM schemes such as OneCoin, which was promising people high returns if they invested in the scheme.
The bank also warned against the use of digital currencies indicating there was lack of consumer protections or a regulatory framework to govern their use. As of the time of writing this article, the central bank's position remains unchanged despite a growing bitcoin presence in the country.
Namibia
The Bank of Namibia bans Bitcoin for Commercial Purposes
In August 2015, the Central Bank of Namibia issued a statement saying that it did not support the use of digital currencies and users did so at their own risk. Similar to Kenya and other jurisdictions, the bank cited the lack of regulatory oversight as being its biggest concern with a promise to clarify its position in the future.
In September 2017, the bank proceeded to officially ban the use of bitcoin or other cryptocurrencies in the country. The directive was contained in a nine-page position paper which cited risks such as money laundering, legal, credit and operational risks as threats to Namibian users.  However, recognising the potential of blockchain technology and its possible application in various sectors, the Namibian Central bank acknowledged the need for further research stating, "the current position of the Bank may be amended and/or supplemented, should a need arise."
Cameroon
Cameroon Still Undecided on Bitcoin
Presently, bitcoin traders and startups operating in Cameroon do not fall under regulatory oversight as the Central African Central Bank is yet to release specific guidance on the use of digital currencies. This means Cameroonians can purchase, hold or use bitcoin until specific guidance by the market regulator is issued.
The government has previously tested a cryptocurrency called Trest in 2015, which shows the country could be open to cryptocurrency solutions given its largely underbanked population.
Egypt
The Central Bank of Egypt Rejects Bitcoin Use
Bitcoin and other cryptocurrencies are not officially recognised by the Egyptian Central Bank and trading them for fiat currencies is thus not authorised. In July 2017, the deputy governor of the Egyptian Central Bank, Mr Gamel Negm, responding to rumours that the bank was looking to officially adopt cryptocurrencies, insisted the bank only recognises official currencies and would not accept any digital currencies.
Mauritius
State Bank of Mauritius is Receptive to Cryptocurrencies
The island nation is aiming to become a leading hub for blockchain companies and serve as a gateway to African and Asian markets. Setting up this 'Silicon Corridor', which will be known as the Ethereum Island, is a collaborative effort between local authorities and blockchain-based companies.
Already, the country's second-largest bank, State Bank of Mauritius (SBM) has partnered with Secured Automated Lending Technology (SALT) to allow its clients to use bitcoin or ether as a guarantee for loans. However, this was not always the case with recognition of cryptocurrencies in the country. Previously, in December 2013 the Bank of Mauritius warned the public about risks associated with the use of bitcoin. It appears the Bank reversed its position in light of the island nations ambitions to cement its position as a breeding ground for blockchain solutions.
Swaziland
Swaziland Central Bank is Studying Cryptocurrencies
Swaziland is among the few African countries that is actively researching cryptocurrencies and their potential applications. Swaziland Central Bank Governor, Majozi Sithole, disclosed the bank was looking at potential case studies, at the Swaziland Economic Conference (SEC 2017). Speaking to the Swazi Observer, the Chief Banker said,
"It may not be wise to dismiss virtual currencies, and as the CBS we are learning, and we want to accept and support innovation. If this is innovation, we do not want to stifle it. We want to learn more about it."
Currently, cryptocurrencies like bitcoin remain unregulated in the country and Sithole cautioned traders on local exchanges to be careful as the Central Bank seeks opinions of experts on the issue.
Algeria
Algeria Plans to Ban Bitcoin and Other Cryptocurrencies
Bitcoin use, for the most part, has been undefined under the law in Algeria. However, a new 2018 Finance Bill being considered at the National's People Congress (NPC) will make it unlawful to possess bitcoins or use it for transactions. The government aims to establish stricter control over cryptocurrencies, and its perceived dangers such as money laundering or tax evasion due to the pseudo-anonymity it guarantees its users.
Article 113 of the Finance Bill states,
"The purchase, sale, use and holding of the so-called virtual currency is prohibited. The virtual currency is the one used by Internet users through the web. It is characterized by the absence of physical support such as coins, banknotes, payments by check or bank cards. […] Any violation of this provision is punished in accordance with the laws and regulations in force."
The document also recognises that cryptocurrencies such as bitcoin have no central authority, and presently escape any regulations or control by the state. This means bitcoin users in Algeria can still go about their activities until tighter restrictions are put in place.
Zimbabwe
Reserve Bank of Zimbabwe Remains skeptical about Bitcoin
Bitcoin adoption in the Southern African country is among the highest in Africa buoyed by hyperinflation, weak local currency and limited access to financial services. This has resulted in Zimbabweans moving to local exchanges to trade for bitcoins, which are immune from inflation, and thus allow them to protect their savings.
The Reserve Bank of Zimbabwe (RBZ) has not officially permitted the use of bitcoin. In July 2016, the RBZ's Director of National Payments, Josephat Mutepfa, warned Zimbabweans about the risks associated with bitcoin while speaking at a conference. He asserted that while they were a number of bitcoin initiatives in the country offering specific services, the central bank was yet to devise regulations for use of cryptocurrencies.
Recently, Reserve Bank of Zimbabwe director and registrar of banking institutions, Norman Mataruka, stated that the use of bitcoin is illegal in Zimbabwe. However, no actual regulations have been issued by the RBZ and no laws have been passed covering digital currencies in Zimbabwe.
Morocco
Regulators in Morocco Declare Bitcoin to be Illegal
The central bank of Morocco, Bank Al-Maghrib and the country's Foreign exchange office, issued a joint statement on November 20, 2017, informing the public that transacting in cryptocurrencies such as bitcoin is now considered illegal. According to the statement, transactions in digital currencies such as bitcoin, ether and others will constitute a violation of the country's exchange regulations.
The two regulators point to the risks involved in using digital currencies for transactions as their reason for the directive. They further state,
"As a hidden payment system that is not backed by a financial institution, the use of virtual currencies entails significant risks for their users."
This comes at a time when the demand for bitcoin in Morocco has been growing steadily for the past one and half years evident from trading volumes on the bitcoin exchange, Localbitcoins. But while the ban is a blow to bitcoin adoption in the country, it will be hard to control the cryptocurrency given its pseudo-anonymous and censorship-resistant nature.
Rest of Africa
Bitcoin regulation in the rest of Africa is essentially uncharted territory as regulators are still coming to terms with how best they can assimilate decentralised digital currencies into their economic structures without potentially destabilising their economies.
Ultimately, the challenge will be to come up with a regulatory framework that protects consumers against harmful activities and promotes cryptocurrency-based innovation. For now, bitcoin is largely unregulated and, therefore, de facto legal to use in the majority of African countries.
Retired NBA Player Allegedly Scammed Ghanaian Company Out of $825,000 in Bitcoin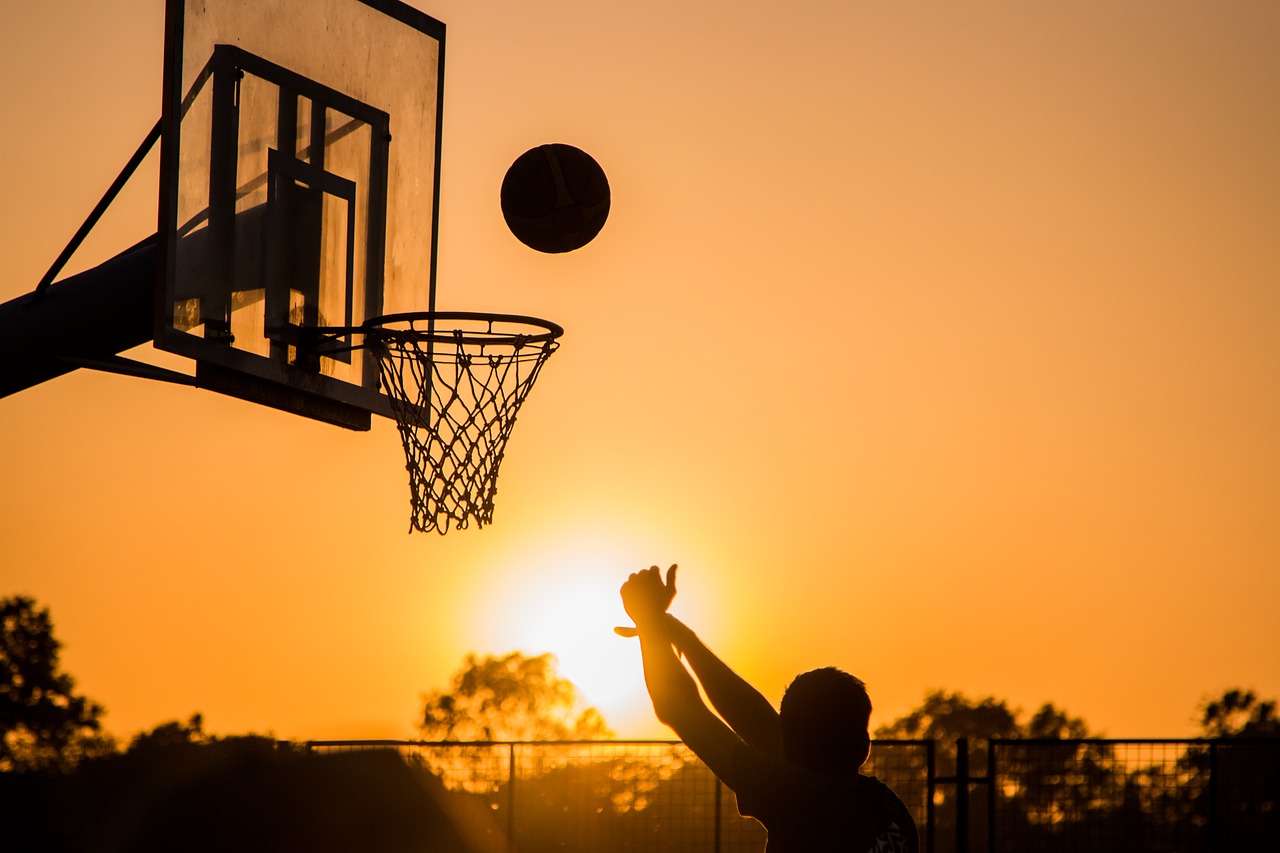 Retired NBA player, Isaac Edward Austin, has allegedly scammed a Ghanaian Company out of $825,000 in bitcoin (BTC). The money was reportedly acquired with the promise of investing it in a bitcoin automated trading programme.
Bitcoin Investment Scam
Through the Isaac Edward Austin (IEA) and Tudor Trust, Austin reportedly masqueraded as a trustee with the ability to help a Ghanaian company make a profit on a bitcoin investment. The two parties signed a contract on July 3, 2019. This contract is among other documents that have been shared on mynewsgh.com indicating the scam took place.
The company sent to a bitcoin investment at a strike price of $11,000 per bitcoin, totaling to $825,000, to Austin expecting to receive back the original investment plus profits. However, Austin failed to make the payment at the close of trading as per the agreement.
A victim of Austin's scam shared his experience as follows: "He will take your BTC and you will never get your investment back or your returns. On the day of payment, he will tell you story after story filled with lies of issues why the BTC could not be delivered on the day of payment. From him having a heart attack, to the coin being sent to the wrong wallet, to him being in a queue at the bank, to him waiting for the trade to conclude, to the funds being held by the bank. Week after week after week of unresolved issues even when he has confirmed the day before that all is set 1000 percent to deliver and conclude the transaction. He is a fraudster of the highest order. Stay away from him. We have all the proof – contracts, letters, and messages."
One of the other documents mynewsgh.com obtained is a letter sent to Austin notifying him of his failure to meet the agreed terms of the contract. The Ghanaian company expected their money back on the same day they signed the contract with Austin. The funds expected should have been 75 BTC going for a strike price of $11,000.
In the letter, the company gave Austin 48 hours to pay them their money – failure to which they were going to take legal action.
Is the Scammer an Imposter?
According to the documents shared on Ghana Web, the bitcoin scammer's date of birth and height is similar to the former NBA player, Isaac Edward "Ike" Austin as indicated on Wikipedia. So, could this be a case of a retired basketball player turning into a scammer or is someone impersonating him? The answer to this question is unclear.
This LinkedIn profile of an Isaac Austin, who has been the Finance Director and Trustee of Tudor Trust and Finance Society LLC since June 2012, does not seem authentic. Although this profile has some similarities to the former NBA player's personal information as written on Wikipedia, the years he attended Arizona State do not coincide.
Furthermore, the profile on LinkedIn says Isaac Austin took a Bachelor's Degree in Liberal Arts and Sciences for one year which is not the usual study period for a degree course. There is also no mention of the former NBA player being a trustee of IEA and Tudor Trust.
The upturn of the crypto market experienced in mid-2019 appears to have spurred scammers into action. This scam comes after another bitcoin investment deal in Nairobi went wrong between December 2018 and May 2019.
That said, these scam stories are a lesson to potential bitcoin investors that they are better off managing their own investments as opposed to handing funds to someone to manage them. If the Ghanaian company had carried out thorough research, perhaps they would have noticed the obvious red flags.
The Golix Controversy: Has the African Exchange "Exit Scammed" Users And Investors?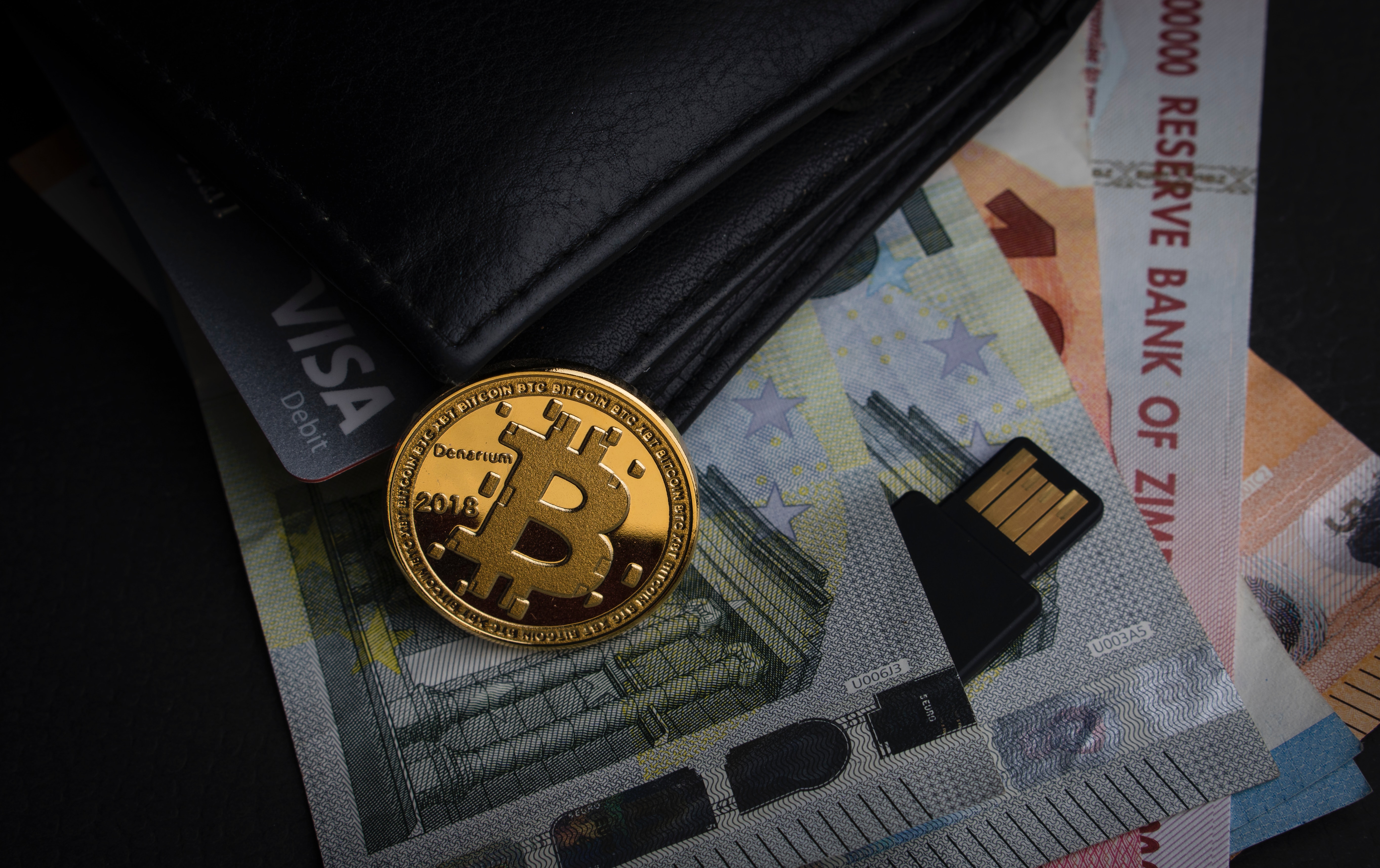 Prior to May 2018, Zimbabwe-based bitcoin exchange Golix was bullish about its future prospects. The startup claimed it had raised $32 million from a token sale and had plans to set up operations in several other African countries. However, more than a year later, the digital asset exchange has had a reversal of fortunes and, after its forced shutdown in Zimbabwe, some of Golix's former clients are struggling to get their funds reimbursed despite promises and frantic efforts to recover these. 
Embezzlement Allegations
Former Golix users now point to possible embezzlement of funds by Golix executives while one investor in the startup blames the hostile operating environment as the reason for the company's general failure.
Tawanda Kembo was the chief executive officer (CEO) of Golix when it was shut down in Zimbabwe. Bitcoin Africa reached out to him to get his side of the story but he had not responded to our questions at the time of publishing.
However, Bitcoin Africa still managed to contact Taurai Chinyamakubvu, an individual who says he was an investor in the company. Chinyamakubvu claimed he is not aware if client funds had been reimbursed or not since he was not involved in the day to day affairs of the crypto startup.
"On funds, you can check with the CEO, he was doing the day to day stuff. I was just an investor," Chinyamakubvu pushed back when asked if they had recovered client funds that were reportedly locked in banks.
In May 2018, Zimbabwe's central bank issued a directive that forbade financial institutions from dealing with crypto exchanges. According to Golix, this led to banks blocking access to client funds and the company from using the financial system.
Central Bank Defiance And Crypto Adoption
When asked why Golix had not resumed operations following a High Court ruling that set aside the central bank order, Chinyamakubvu suggested that Golix's Zimbabwe operations remain hamstrung by the central bank's reluctance to lift the order.
"They (Reserve Bank of Zimbabwe) did not lift the order they sent to banks. So no bank wants to defy a regulator. But that said, you muddy the water once, that's enough to change its colour for a while," he stated.
Chinyamakubvu is convinced that the central bank's apparent defiance of a court ruling continues to hinder the growth of the crypto space in a country that should be embracing privately-issued cryptocurrencies.
Zimbabwe has been plagued by hyperinflation for the past two decades, which is spurred on by a volatile fiat currency. Critics point to the central bank's penchant for unrestrained printing of money as the main cause of the country's currency troubles.
The Golix investor called the central bank's decision to shut down the crypto exchange 'retrogressive'.
Ironically, the Reserve Bank of Zimbabwe recently announced the setting up of a committee to study financial technologies such as bitcoin. The regulator now says it wants to come up with what it calls a "National Fintech Strategy."
Disappeared Client Funds
Bitcoin Africa also reached out to former Golix clients as it tried to establish what happened with their funds. Some did not respond but a few did – although they requested anonymity. One lady, in particular, expressed exasperation with the way Golix has been handling the issue.
"I do not know about others but I still have not been reimbursed. Tawanda (CEO of Golix) has made several promises to settle but nothing has happened," claimed the lady who preferred to remain anonymous.
She further explained that currently there is nothing noteworthy happening but promised to reveal more details as and when they become known. 
Kembo on the Run?
Following the central bank decision to stifle cryptocurrency trading, some crypto traders have gone on to create informal trading platforms using social media networks like Whatsapp, Telegram, and Facebook.
Bitcoin Africa was also able to get access to one such Whatsapp chat group feed wherein clients are discussing strategies of recovering funds from Golix. In a discussion that occurred in July 2019, one member of the group asks fellow members to furnish her with information that includes Kembo's personal identification number or even a vehicle registration number. This could then be used to help a hired tracing agent to locate him.
It is apparent from the discussions that Kembo has made several promises – including re-payment plans – to reimburse but nothing has happened to date. Adding intrigue to the controversy, this client claims Tawanda told them he had lost the key to the cold storage wallet. Thus, he could not access the bitcoin.
Keys to a crypto wallet are essentially a passcode that grants access to funds and without them, the funds are lost and cannot be recovered.
In the meantime, another post on the same thread suggests that Chinyamakubvu was being disingenuous when he expressed ignorance about the status of client funds. In the post, another member insists that prior to the central bank order, Golix was asked to remove all funds before accounts were closed.
The anonymous member was referring to a part of the central bank circular to banks which states the following:
"Exit any existing relationships with virtual currency exchanges within sixty days of the date of this Circular and proceed to liquidate and restitute existing account balances."
This central bank circular was issued on May 11, 2018, and Golix seemingly had enough time to exit from banks as well as to reimburse clients.
No Consumer Protection
The anonymous member suggests that since this did not happen, the issue should now be treated as a criminal case.
It is apparent from the rest of the discussion that members were aware of the risks involved with crypto businesses. The central bank had warned the public of risks of dealing with cryptocurrencies and associated businesses prior to Golix's demise.
Zimbabwe does not have consumer protection laws that specifically deal cryptocurrencies and those dealing with such digital currencies do so at own risk, a point clearly articulated by the central bank circular. Perhaps it is with this in mind that some Golix clients are now pursuing fraud charges against Golix executives.
Lack of legal protection is another factor inhibiting the widespread adoption of cryptocurrencies but that may yet change as the central bank is now having a change of heart.
Bitcoin Africa will continue to follow the events surrounding the alleged exit scam of Golix and update our readers when new information surfaces.
Alleged Con Man Taken to Court in Kenya Over Fake Bitcoin Deal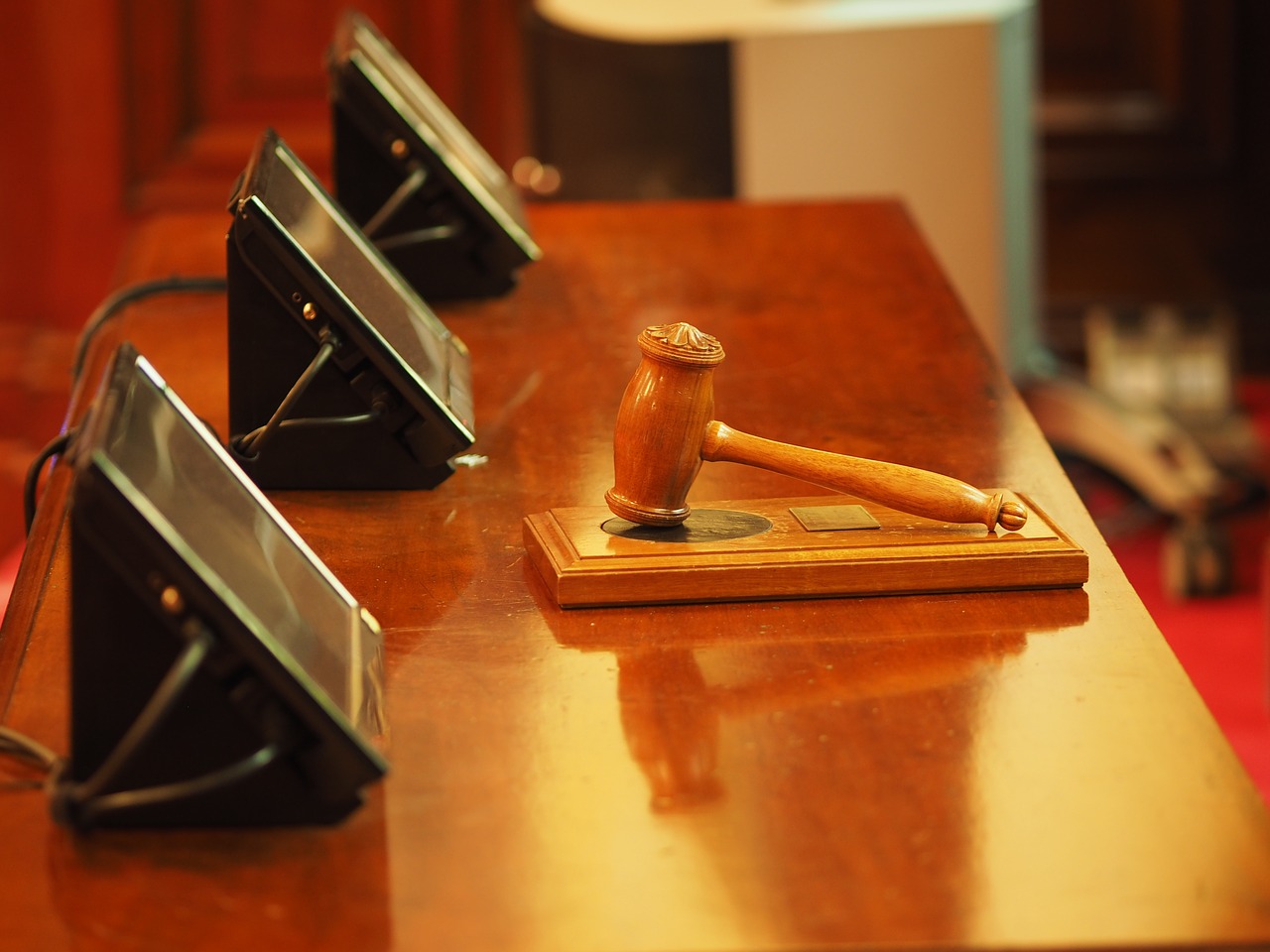 A man is reportedly facing charges in a Nairobi court after allegedly swindling an accountant out of 375,000 Kenyan shillings (KES) in a fake bitcoin deal. The accused, Patrick Kamau, allegedly committed the fraud on several dates between December 2018 and May 2019.
Bitcoin Investment Deal Goes Sour
Kamau reportedly promised to open a forex trading account for the complainant and invest in forex bitcoin through BNB Forex. Benjamin Mugoya entered into the deal with the hope of making crypto trading profits after a friend introduced him to Kamau. The accused posed as a sales representative for BNB Forex in Kenya.
To open the forex trading account, Kamau asked Mugoya to wire KES400,000 to his bank account. However, after receiving a total payment of KES375,000 on May 22, Kamau switched off his phone.
In addition to this payment, Mugoya had sent Kamau KES50,000 in two installments in December 2018 and January 2019.
This is not the first bitcoin-related case that has been heard in a Nairobi court. In 2017, three bitcoin traders were charged with allegedly stealing KES10.2 million from I&M bank and Mpesa. The case involved a purchase of bitcoin from the traders using stolen money.
The case against Kamau has been scheduled for 22 February 2020. The accused was released on a cash bail of KES150,000 or a bond of KES200,000.
Unregulated Crypto Space
Mugoya could be one of many victims that have fallen prey to fake bitcoin investments despite the Central Bank of Kenya's warning against investing in bitcoin.
The Bank's Governor, Patrick Njoroge, has been vocal about the risks associated with cryptocurrencies such as fraud.  In 2018, the Governor ordered Kenyan banks to refrain from making crypto transactions or engaging with entities transacting in virtual currencies.
The unregulated crypto space in Kenya means that victims of crypto fraud are unprotected, thereby, preventing them from recovering their funds. However, with sufficient evidence, Mugoya could obtain justice from the Kenyan court system.