Tanzania: the Sky is the Limit for Blockchain Projects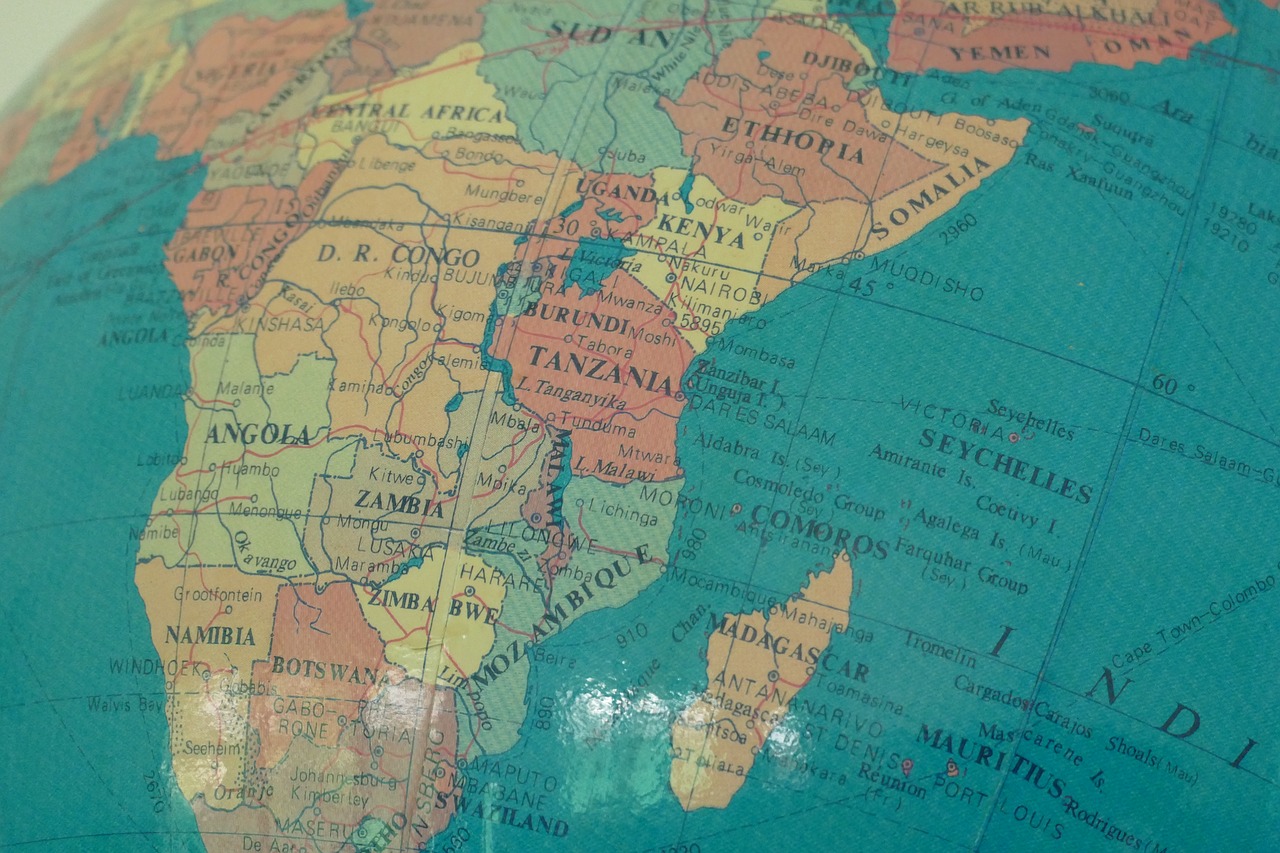 It is no longer a secret that the continent with the highest potential for cryptocurrency firms and services is Africa. It is remarkable how many new tech start-up centres have recently emerged in African cities, from Lagos in the west and Nairobi in the east to Agadir in the north.
Fintech startups can carve out a niche on the continent, where the problem of unbanked people is an urgent one. Humaniq is one such promising project that it is worth paying attention to. The London-based FinTech firm released an application for unbanked last year, which is now available in five African countries, including Tanzania.
The Humaniq app can be used on low-end mobile devices and, thanks to peer-to-peer transactions and referral programme, it is connecting people who do not have access to traditional banking services while not supplanting the latter. A hundred thousand downloads of the Humaniq App in Android is an excellent illustration of Africa's enthusiastic uptake of technology. In 2018, the company has plans to build on this and achieve one million users.
There is a reason why Tanzania is under Humaniq's spotlight. At this point in time, the East African nation has a number of challenges that need to be overcome in order to achieve full and meaningful financial inclusion necessary for everybody to participate in the 21st Century economy. This is why Tanzania represents a good target for blockchain startups.
Make hay while the sun shines
According to the National Financial Inclusion Framework (NFIF), Tanzania's economy is gaining more and more momentum. It is making remarkable progress in expanding opportunities for people to access and use financial services to reach the goal of economic inclusion. Humaniq proposes a shift of emphasis to achieve this: from access to usage. It is only when people and businesses derive value from financial services that they will use them regularly as a matter of choice. A responsive, deeper and sustainable financial sector is one that offers a choice for individuals, households and enterprises and can make a meaningful contribution to economic growth, Humaniq's team believes.
The uptake of traditional financial services for transactions reached 65 percent in 2017 compared to less than 58 percent four years prior. Accessibility, measured by the proportion of the population living within five kilometres from locations where financial services are provided, has grown from 45 percent to 86 percent nationally and is already at an impressive 78 percent on average for those living in rural areas.
The growth in active mobile wallets has reached over 21 million (75 percent of the Tanzania's adult population) while those actively using mobile financial services now stands at 16.6 million as reported by FinScope Tanzania 2017. Some of the inhabitants even have more than two mobiles per family, and 14 percent of those who have ever used a phone run their own business from the device.
Despite all these achievements, the level of financial exclusion is still high at 28 percent of the population. And this figure includes disproportionate numbers of people who live in rural areas, smallholder farmers, young people and women. It has also been observed that there is a big gap between the demand and supply of financial services in the market, whereby the majority of products do not meet users' needs. However, such figures mean for Humaniq a promising user base and a 'blue ocean' for thousands of new projects to thrive, bringing ideas that can overcome the economic problems that Tanzanians face.
So what are the problems that continue to act as a brake on the progress of the nation's citizens that make it impossible for every Tanzanian to enjoy the goods and services that are available to many others in the world?
Humaniq knows where to start
First and foremost Tanzanians do not have consistent sources of income. Typical microfinance clients have low incomes ($1.25 a day) and are often self-employed in the informal economy. These conditions together tend to deny them access to banks and other formal financial institutions. They commonly run small stores or street stalls, create and sell items they make in their homes. In rural areas, they are often microfinance clients who may be small-scale farmers and people who process or trade crops and goods.
Humaniq, for its part, enables a peer-to-peer economy. It allows banking services to be offered everywhere, including to people in areas that are not served by traditional banks, and so are able to enjoy the 21st Century economy's opportunities. It also opens up the possibility to address the problem of unemployment, as people could directly find each other, and send money to, and receive it from, other people. This way of providing financial services is not only more democratic and accessible, it also offers better security, because there is no central server for hackers to attack, and the information on transactions cannot be tampered with.
Secondly, what cannot be ignored is the fact that a low level of general literacy and numeracy leads to a low level of financial literacy among the general population and business owners, including a lack of knowledge about financial services, institutions and the Internet.
Humaniq's team has prepared for such a challenging scenario: through the Humaniq app Tanzanians will have the opportunity to take a course in financial literacy and to take part in a number of simulation games, after which they will be rewarded in HMQ, the Humaniq token. Every new user receives $20 worth of HMQ in their account related to these interactions with the app, the value of which bears no relation to their local currency.
Thirdly, in Tanzania, it is very difficult to obtain credit from financial institutions. One cannot avoid high-interest rates, collateral and travelling long distances to and from banks – as much as 20 to 30 km in one day. The process of taking a large loan is complicated by the fact the numerous difficulties in the registration of land ownership, frustrating the receiving of large loans from banks. Only 3 percent of citizens own land. According to VICOBA's data, the registration of land costs as much as $100 – $ 250. Such sums of money are too high for local farmers. As a result, 44 percent of Tanzanians (12 million adults) took a loan in 2017 but the vast majority, 69 percent of them (8 million), borrowed from friends and relatives, not from traditional banks.
Humaniq facilitates and formalises the process of taking out a peer-to-peer loan. Now, thanks to the power of these people-powered transactions, one can lend and borrow more easily and quickly than before, and without relying on the financial industry and its fee-charging field representatives. And in addition, users gain HMQ cryptocurrency simply for recommending friends and making transactions.
Humaniq's ambassadors in Tanzania pursue social, humanitarian and commercial objectives, giving isolated people the chance to improve their lives for the better and to improve their prospects in the country.
Weekly Roundup: Crypto Market in Africa Grows by Over 1,200%, Paxful Integrates Lightning & More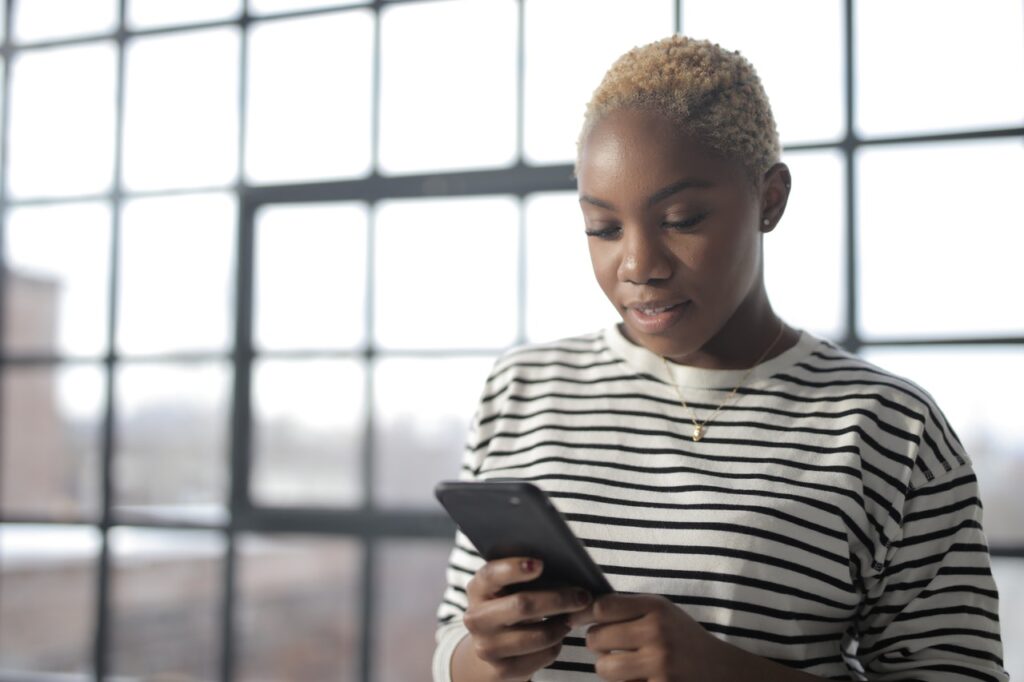 In this week's news roundup, we will cover the rapidly growing crypto market in Africa, Paxful adding Lightning support, and other top stories.
Crypto Market in Africa Grows by Over 1200%
According to a report preview by Chainalysis, the crypto market in Africa has grown more than "1,200% by value received in the last year." Additionally, the continent "has some of the highest grassroots adoption in the world."
Chainalysis also noted that Africa's cryptocurrency economy is the smallest but the most dynamic and exciting.
"In addition to being the third-fastest growing cryptocurrency economy, Africa also has a bigger share of its overall transaction volume made up of retail-sized transfers than any other region at just over 7 per cent, versus the global average of 5.5 per cent," Chainalysis wrote.
Africans are also the biggest users of P2P platforms.
About 47 Per Cent of South African Adults Hold Crypto
Market research and data specialist company KLA has found that about 47 per cent of South African adults hold cryptocurrencies. However, the highest number of this population holds low-value crypto investments.
"While this percentage is high, the amount invested is low. This indicates that the bulk of South African crypto investors are experimenting and dabbling without making a significant financial investment," said Tessa Nowosenetz from KLA.
KLA's study discovered that 25 per cent of those interviewed hold crypto worth between $7 and $70. On the other hand, thirteen per cent of the respondents hold cryptocurrencies worth between $7 and $700. The KLA study also found out that 43 per cent of the respondents are mainly interested in making quick gains.
Paxful Integrates Lightning
Paxful has announced that it has integrated the Lightning Network on its platform to provide faster and cheaper transactions. The initiative is in partnership with Lightning Labs.
"The Lightning Network is the cheapest option for Bitcoin micropayments, which will massively amplify Paxful's work around leveraging how Bitcoin can be used as a means of exchange rather than a speculative asset. Lightning is capable of handling 5 to 10 transactions per second but it has the potential to process hundreds of thousands of transactions per second," said Paxful CEO Ray Youssef.
According to Youssef, the Lightning Network will accelerate adoption because it will make bitcoin "a strong financial contender for everyday transactions."
Zimbabwe's Minister of Finance Shops for Crypto Solutions in Dubai
Recently, the Minister of Finance in Zimbabwe, Mthuli Ncube, visited the DMCC Crypto Centre in Dubai where he identified solutions for cheaper remittances.
"I visited the DMCC Crypto Centre in Dubai, which is a fascinating incubation hub for cryptocurrency and payment solutions. [I] came across solutions that could lower charges for diaspora remittances," he tweeted.
While it is not clear whether the country will follow up this visit with a partnership, Ncube's openness to crypto is seen as a good sign. However, payment platforms in Zimbabwe are at a loss why the Minister had to seek solutions in Dubai. For instance, Uhuru Wallet is a blockchain-based platform that facilitates remittances in the country.
To learn more about Bitcoin, download the Bitcoin Beginner's Handbook for free.
Weekly Roundup: Locals in Senegal Lose Hope on Akon City & More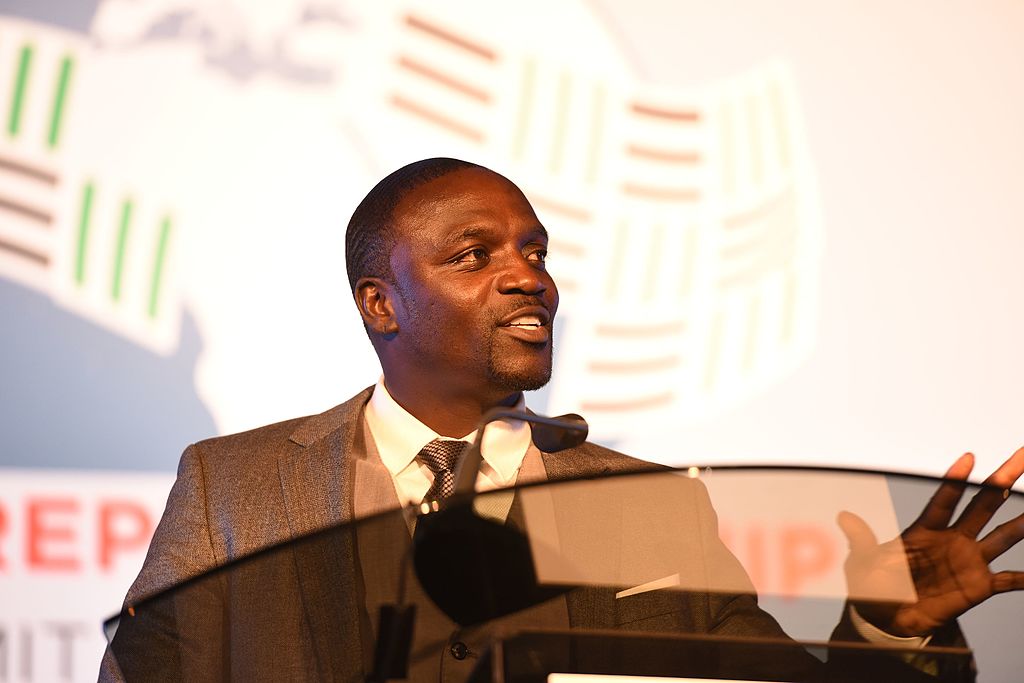 A major event went down this week when El Salvador became the first country to accept bitcoin as legal tender. This step could have opened the door for more countries to start embracing cryptocurrencies. Cuba, for instance, announced that it will start recognising and regulating cryptocurrencies.
Back to the African crypto space, locals in Senegal have lost hope in the development of Akon City. Keep reading to learn about this and other top stories on our weekly news roundup.
Locals in Senegal Lose Hope on Akon City
After erecting a ceremonial stone on the grounds where Akon City is set to stand, the villagers of Mbodiene have not seen any activity from the developers since. They are now in doubt, wondering whether this city that could change their lives will ever become a reality.
"They laid the foundation stone with a lot of speeches and promises. Compared to everything that was announced, I do not think we have seen much yet," said Jules Thiamane, a 35-year old local.
The movie Black Panther-inspired the vision behind Akon City, a $6 billion smart city with a crypto-powered economy. Named after its visionary, Akon, the proposed city will have a shopping centre, hospital, waste centre, police station, school and solar power plant by 2024. The developers plan to fully complete the project in 2030.
However, Paul Martin of the engineering firm that won the contract to construct the city says that plans to build the city are still ongoing. He also said the project has raised over $4 billion in funds and may begin in October after the Akoin project in Kenya is complete.
CBN Plans Tiered AML/KYC Requirements for eNaira
The Central Bank of Nigeria (CBN) plans to roll out tiered AML/KYC requirements with its digital currency in October.
The central bank will launch the pilot testing of eNaira, the central bank digital currency (CBDC), on Independence Day, October 1. Besides a tiered ID verification system, CBN will create transaction limits for each tier.
According to an article on Cointelegraph, these CBDC plans could indicate that more anti-crypto laws are likely to arise in Nigeria. For instance, China intensified its crypto crackdown efforts after rolling out its digital currency for public testing.
The eNaira will complement the Naira, but it will act as a non-interest-bearing digital currency.
Luno Restricts Customer Withdrawals
Cryptocurrency exchange Luno has set new rules restricting customer withdrawals. According to the exchange, the purpose of the restrictions is to "act as a deterrent for illicit actors moving large amounts of funds within the crypto ecosystem."
The exchange is using a risk-based approach to set the limits for each client. However, Luno has not disclosed how it sets these dynamic risk-based limits. The limits are also different from those published on the website.
Interestingly, Luno users cannot influence their risk scores. However, they can "optimise their risk position by keeping their account information up to date, enabling safety features on their account, and generally keeping their account secure," said Marius Reitz, the GM for Luno Africa.
To learn more about Bitcoin, download the Bitcoin Beginner's Handbook for free.
Weekly Roundup: Malicious Crypto Miners Remain a Threat in Africa & More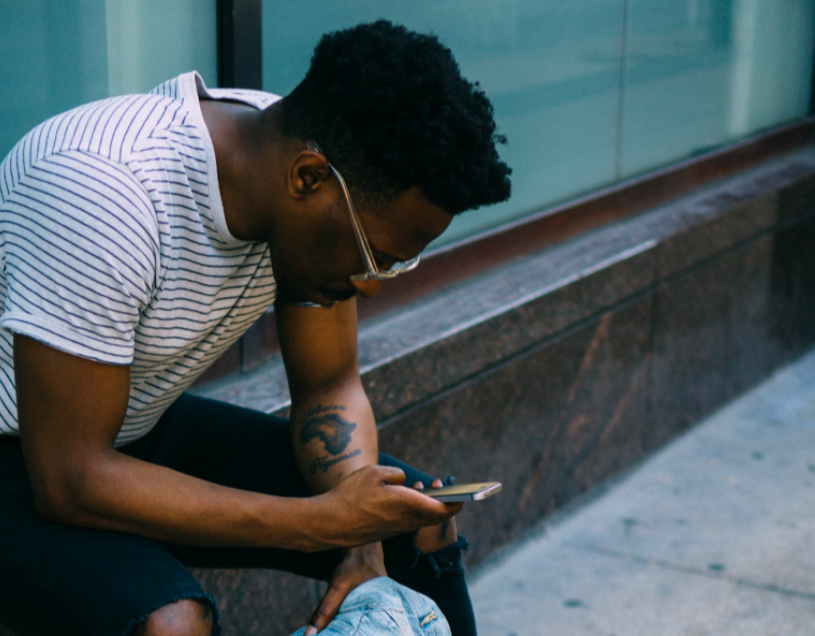 This week saw El Salvador approve a $150 million fund to enable conversions from BTC to USD. The announcement gave the bitcoin price a boost, which was almost $50,000 at the time of writing. In other news, Kaspersky has reported that the threat of malicious crypto miners remains prevalent in Africa.
Read this and other top stories in this weekly roundup.
Malicious Crypto Miners Remain a Threat in Africa
Cybersecurity and anti-virus provider Kaspersky has detected over 1,500 fraudulent global resources targeting investors interested in crypto mining since the beginning of 2021. The company has prevented over 70,000 user attempts globally from accessing such websites.
The threat of malicious crypto miners is prevalent in Africa. According to Kaspersky, the share of users that malicious crypto miners targeted in South Africa were 0.6 per cent in H1 2021. In Kenya, Nigeria, Ethiopia, and Rwanda, that share was 0.85 per cent, 0.71 per cent, 3.68 per cent, and 3.22 per cent, respectively.
"Although these percentages [appear] low and may not seem significant to users, crypto-miner malware has been identified as one of the top 3 malware families rife in South Africa, Kenya and Nigeria at present. We believe [this] emphasises that as cryptocurrency continues to gain momentum, more users will likely be targeted," said Bethwel Opil, Enterprise Sales Manager at Kaspersky in Africa.
Kaspersky is asking users to apply caution by refraining from clicking dubious links, using a security solution, and downloading apps from official websites. Moreover, crypto investors should think twice before accepting offers that are too good to be true and before buying products online from unknown companies.
Binance Smart Chain Celebrates the First Anniversary
This September, Binance Smart Chain (BSC) is celebrating its first anniversary. Since launching in September 2020, BSC's ecosystem has attracted over 800 DApps.
The DeFi and NFT infrastructure also offers super speeds, breaking the all-time high of 13.1 million daily transactions, a record that no blockchain has hit before.
BSC held a virtual conference yesterday on September 1, to celebrate its anniversary. During the conference, attendees received an airdrop from a pool of over $100,000 worth of tokens. Also, BSC will hold a DeFi-themed metaverse expo from September 2 to September 7. From September 8 to September 13, BSC will hold an NFT-themed metaverse expo.
You can also check out their giveaways on Twitter. BSC is rolling out these giveaways in partnership with its projects and partners.
CBN Partners with Bitt Inc. to Launch Digital Currency
The Central Bank of Nigeria (CBN) has partnered with fintech company Bitt Inc. as its technical partner.
Bitt will help CBN to launch the planned digital currency, eNaira. Bitt Inc. took part in the development of DCash, a digital currency for Eastern Caribbean Currency Union.
According to the CBN governor Godwin Emefiele, eNaira will function "as a wallet against which customers can hold existing funds in their bank accounts."
CBN announced its plans to launch a digital currency after prohibiting financial institutions from facilitating crypto transactions in February.
South Africa's Reserve Bank Says Cryptocurrencies Are Assets Not Currencies
The governor of the South African Reserve Bank (SARB), Lesetja Kganyago, has stated that cryptocurrencies are assets, not currencies. According to Kganyago, cryptocurrencies only have two of the three currency qualities.
"A cryptocurrency is a store of value. It is a medium of exchange but is not generally accepted," he said.
Kganyago also said that the bank is looking into crypto regulation to protect consumers. Many South Africans have been victims of the Mirror Trading crypto Ponzi scheme and the alleged Africryt bitcoin scam.
To learn more about Bitcoin, download the Bitcoin Beginner's Handbook for free.