Australian Startup Launches Crowdsale to Revolutionise The Sex Tech Industry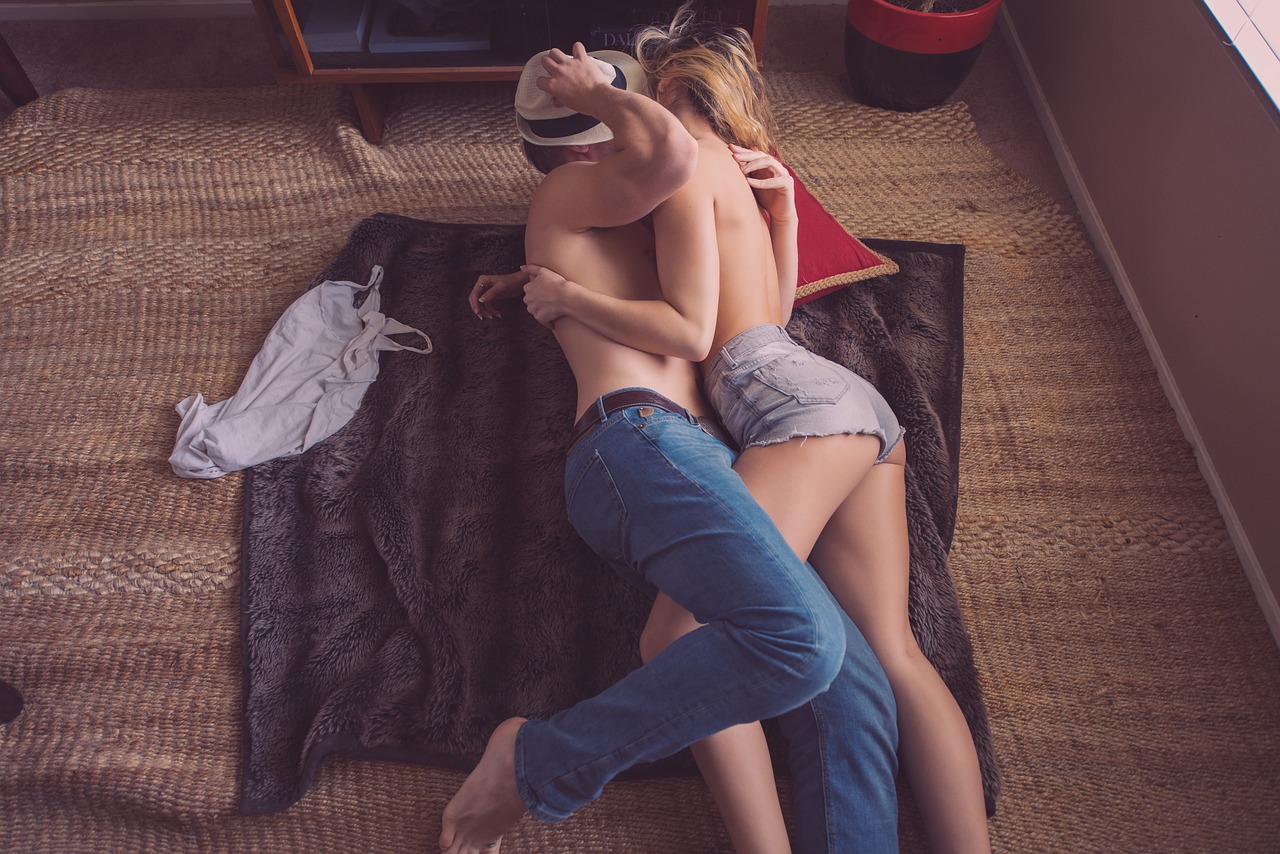 A new crowdsale was launched on June 29, offering token holders the opportunity to buy EXO tokens and to become part of a new sexual revolution. ExoLover is a new blockchain-powered adult entertainment venture aiming to end sexual repression and promote sexual empowerment. Prospective participants in the crowdsale can register now.
ExoLover is aiming to become the world's first sex tech manufacturer to integrate a range of wearable sex toys with a platform built on the blockchain, powered by its own crypto-asset – the EXO token. Having surpassed the soft cap in a few days of launching the pre-initial token generation event, ExoLover Pty Ltd is now ready to hold the main sale to grow the community and potential user base. Inclusivity is at the core of ExoLover's vision and with blockchain and cryptocurrencies set to revolutionise most industries including adult entertainment,  the company is among a handful in this space with such an attractive value proposition.
Along with token ownership, participants in ExoLover's upcoming TGE will stand a chance to be rewarded with bonus tokens from the designated user reward fund. As a fully registered company with patents filed for the development of high-tech sex toys, the company also operates Exo Lovers Club – an exclusive members only adult entertainment club which offers preferential access to project updates including the latest developments about how the manufacturing of the devices is progressing as well as the Exo Lover blockchain platform developments and enhancements. Members of the Exo Lovers Club will have the privilege to access information relating to the general principles of interaction between devices and ExoLover platform. Club members will also be among the first to get the opportunity to potentially become official testers for devices and platform.
The ExoLover platform will be desktop and mobile enabled and will showcase a suite of exciting features, including the ability to remotely engage in sexual experiences which feel like the real thing. Also users of the platform will be able to make instantaneous and low-cost transactions using EXO tokens to access a broad range of exclusive content offered by partner providers and also for making connections with other users of ExoLover devices in order to indulge in fully immersive sexual experiences.
The ExoLover community will enjoy superior blockchain-based security to protect their value and enjoy safe adult entertainment with other users in complete privacy due to the anonymity offered on the platform and which is made possible by blockchain technology. This ability to control personal data is one of the most attractive features of the ExoLover concept. By eliminating data protection or security of transaction vulnerabilities, people will be free to truly engage in fulfilling sexual experiences.
Roadmap for ExoLover Platform and Device Development

By the end of 2018, the ExoLover team are looking to have completed several milestones including finalising the concept of the mobile application and ensuring that development is precise. Their focus will also be on further developing platform functionality and the design of the custom bluetooth controller and other components that will be integral to the successful operation of their different devices such as the ExoWand, ExoThrust, and ExoTouch, just to name a few.
To get involved, simply visit the website and GET EXO TOKENS NOW!
Find out more about the ExoLover project from the links below:
*This is a paid press release. Readers should do their own due diligence before taking any actions related to the promoted company, product or service. BitcoinAfrica.io is not responsible, directly or indirectly, for any loss or damage caused by or in connection with the use of or reliance on any content, product or service mentioned in the press release.*
DaoCoin Announces Infrastructure to Issue Transparent Auditable Stablecoins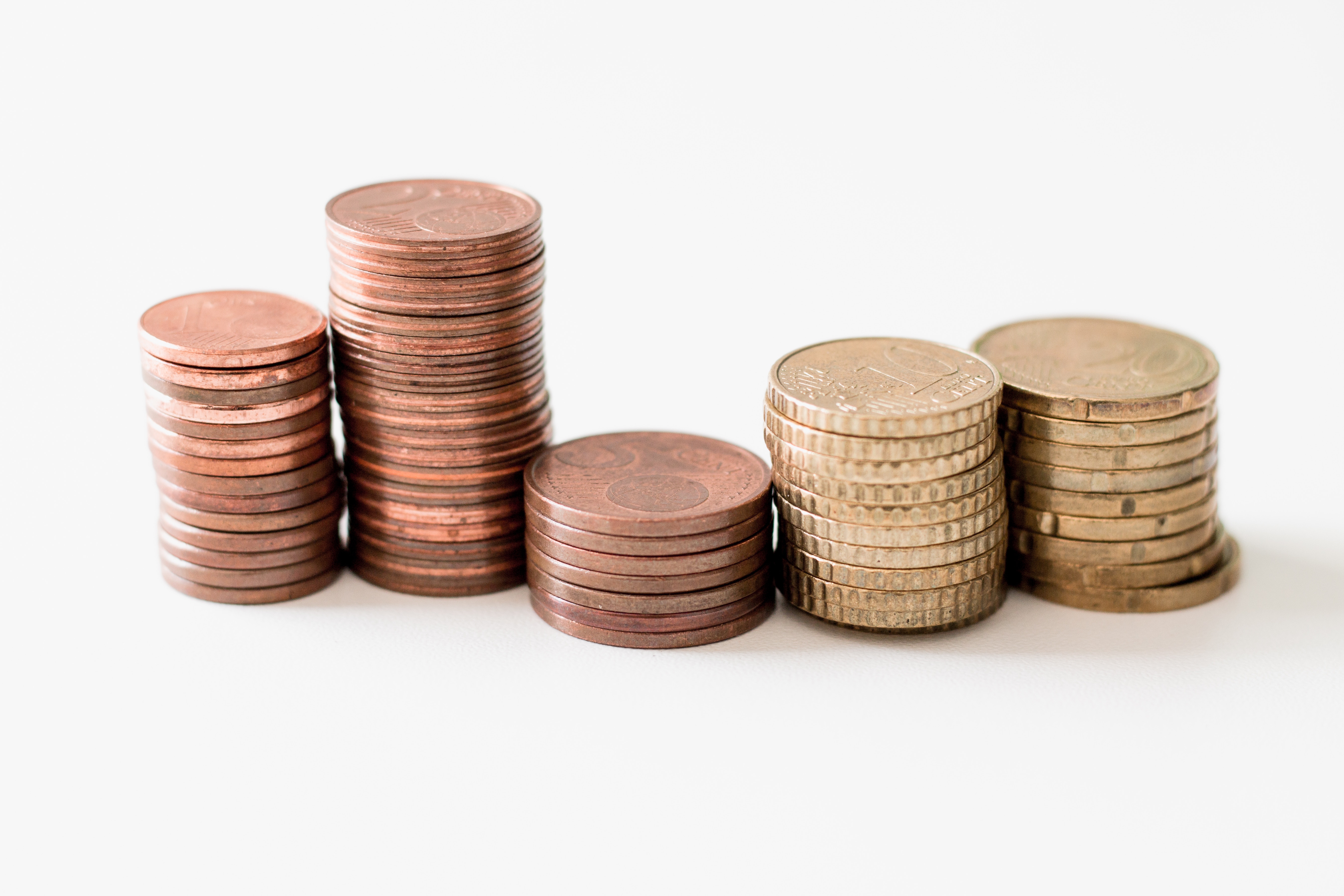 NEW YORK, Sept. 20, 2018 /PRNewswire/ — DaoCoin announced its plan to open its stablecoin issuance infrastructure to qualified partners.
DaoCoin is an issuance infrastructure for fiat-backed cryptocurrency. The issuance infrastructure includes; a global network of fund management nodes consisting of multiple third-party trust companies; a blockchain-driven AML/KYC framework supported by global regulators; live APIs for real-time token-fund-matching disclosure and auditing mechanism to ensure full reserve; a set of streamlined, customizable e-commerce-style widgets to issue and redeem fiat-backed cryptocurrencies.
With this open infrastructure, any qualified third-party can issue its own brand of stablecoin, a special type of crypto-asset that maintains a stable value against the target price of fiats (e.g. USD) or assets (e.g. gold).
DaoCoin is not a stablecoin, however, it offers the infrastructure to produce stablecoins. More importantly, it produces a stablecoin that addresses the transparency and efficiency issues of existing stabecoins (such as USDT and Dai).
How DaoCoin Addresses Transparency and Efficiency at the Same Time
Funds are held by trusted third-party companies worldwide and audited by accounting firms on a monthly basis. Community operation and reserve management are completely independent, where a mature trust mechanism is applied. Prestigious international third-party companies are employed to manage and ensure the security of the reserves. Real time information disclosure on Fund-Token matching is available through the API and website. Records of issuance and redemption can be tracked in the blockchain and are open to all community members. Trustworthy third-party auditing bodies are employed to conduct strict audits. They publish monthly audit reports to ensure transparency and openness in asset management. Token generation contracts are audited by third-party professional firms. The smart contract audits combine compliance, security, and a comprehensive checklist of known pitfalls and attack vectors.
To improve the efficiency of the legal clearance and flow of funds, DaoCoin has established a worldwide network of AML checkpoints and fund-processing pipelines. Per customer region, DaoCoin can auto-switch between nodes for the most efficient choice, allowing it to be constantly up-to-date and not reliant on a centralized system. DaoCoin has adopted a Delegated Proof-of-Stake strategy, allowing KYC/AML cleared key partners to cash in or redeem in real time.
As well as leading in transparency and efficiency, DaoCoin is the first community-governed issuance infrastructure. DaoCoin issued its own ERC-20 governance token, DaoCoin Power (DCP). Holders of DCP exercise voting rights, obtain gainsharing and are entitled discounts on fees. DaoCoin will also reimburse fees paid for minting and redeeming tokens in the form of DCP.
DaoCoin is currently in collaboration with multinational retail chains and international commodity traders to help them issue their own brands of stablecoin.
*Readers should do their own due diligence before taking any actions related to the company, product or service. BitcoinAfrica.io is not responsible, directly or indirectly, for any loss or damage caused by or in connection with the use of or reliance on any content, product or service mentioned in this press release.*
CoinBundle Launches Bundled Crypto Investment Platform and Takes the Lead Towards Bringing the Next Billion People to Cryptocurrencies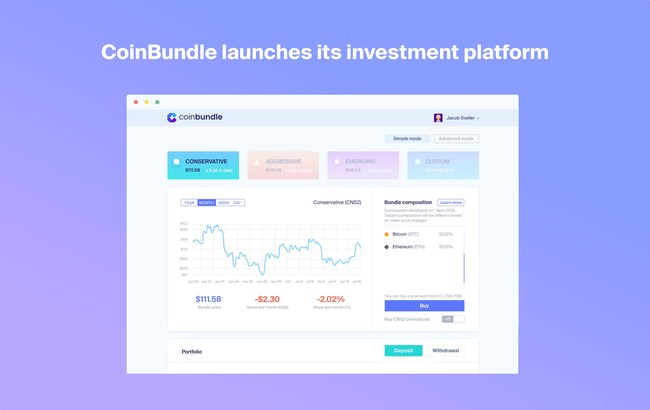 SAN FRANCISCO, Sept. 20, 2018 /PRNewswire/ — CoinBundle launched its investment platform today that enables users to buy bundles of cryptocurrencies easily instead of single coins. Users can invest in curated bundles based on their risk profiles and investment strategies with one click for the first time. Investments will be stored securely with a qualified custodian and insured against theft by Lloyds of London, making CoinBundle the only bundled crypto investment platform to get this distinction.
The company is backed by several of the earliest investors of crypto-unicorn CoinBase, including Y Combinator, Initialized Capital and Funders Club. Switch VC and Joe Montana's Liquid 2 are also backing the company.
Going forward, CoinBundle will focus on enabling the next billion users from emerging markets to take full advantage of investing in cryptocurrencies, participating in the New Internet (Web 3.0), and build an open eco-system for crypto ETFs. Users can invest in 3 bundles initially, developed by the in-house finance team after extensive qualitative and quantitative research: Conservative (CNS2), Aggressive (AGR10) and Emerging (EME10). Each bundle represents a unique investment strategy and philosophy for investors. The company has also developed additional thematic bundles that are in final stages of testing and will be added on the platform shortly, such as the Eco-Friendly, Halal and Asian Tigers Bundles.
More features, such as iOS and Android apps, advanced trading for experienced investors, auto-investing and limit orders will be released shortly. In addition, investors and influencers will be able to create custom bundles and publish, promote and sell them in an open marketplace to earn commissions.
CoinBundle also added a global finance leader Katherine Hensel to its Board of Advisors. Katherine previously founded and was the Managing Partner at Sage Asset Management, a hedge fund with over $1 Billion in assets. She has also served as Chief Investment Officer at several multi-billion dollar financial institutions and family offices. She joins Sir Michael Barber (former head of McKinsey and Company's Education Practice, Chief Education Advisor at Pearson) and Michael Sinclair (Executive Director of the Harvard Ministerial Leadership Program) on the board.
CoinBundle has also partnered with several leading tokenized and decentralized projects to give users from 165 countries their first taste of Web 3.0 products through its BundleRewards platform. The team believes this is a true leapfrogging opportunity for emerging markets to adopt the decentralized internet and its associated tokens rapidly at scale.
The CoinBundle team is in conversation with national level governments and is on track to have the world's first cryptocurrency ETF listed on a national exchange. It has already received approval for a cryptocurrency exchange license in the Philippines alongside only a handful other leading blockchain projects globally.
Saad Rizvi, CEO of CoinBundle said "CoinBundle is enabling the next billion users from emerging markets to participate in the cryptocurrency revolution and in Web 3.0. We are achieving that mission by creating the easiest on-ramp for new investors to participate in these technologies, educating them about crypto through our award-winning resources, and enabling them to earn and utilize their first tokens in return for their time through our BundleRewards platform."
Garry Tan, Managing Partner of Initialized Capital, said "CoinBundle is building an on-ramp for people in emerging markets to invest in baskets of tokens that match their own risk profiles. They are paving a way forward for cryptocurrency infrastructure that's accessible to the next billion users."
*Readers should do their own due diligence before taking any actions related to the company, product or service. BitcoinAfrica.io is not responsible, directly or indirectly, for any loss or damage caused by or in connection with the use of or reliance on any content, product or service mentioned in this press release.*
Leading Stellar Wallet, LOBSTR, Announces Support for the DigitalBits Blockchain; Launches Wallet for DigitalBits Tokens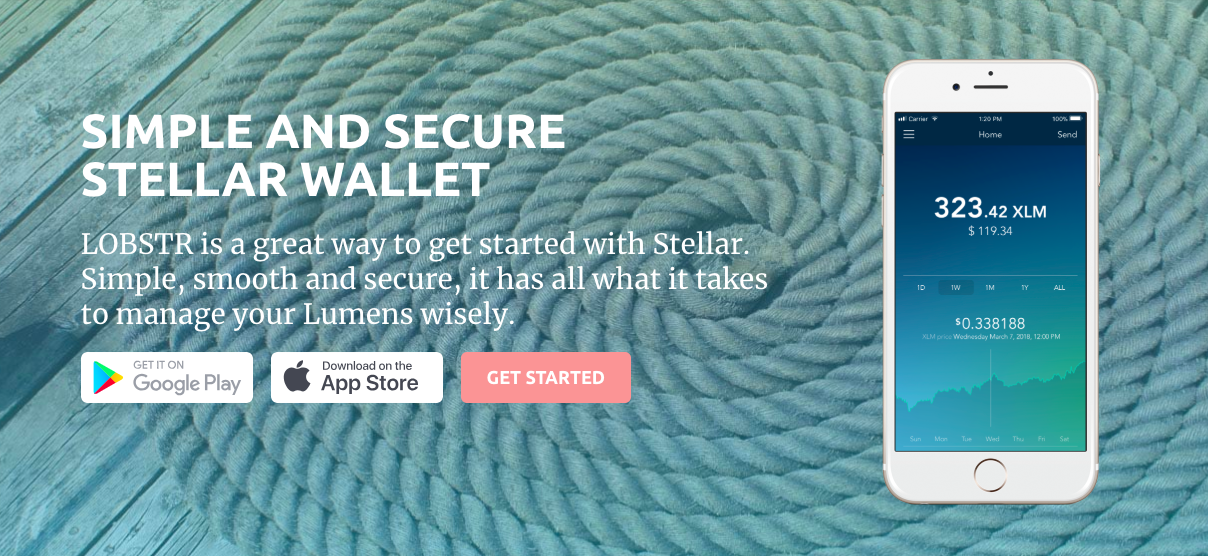 BELARUS, September 21, 2018 — LOBSTR, the leading wallet in the Stellar ecosystem, announced today the launch of XDB Labs LLC, and will soon launch XDB Wallet, to support custodial and wallet storage for digital assets on the DigitalBits blockchain. Recently launched, DigitalBits, a fork of the Stellar blockchain, is a protocol focused on becoming the transaction and trading layer of certain digital assets, including the points economy.  
XDB Labs has been created to support and encourage adoption of the DigitalBits blockchain through the use of consumer-friendly tools. With the development of secure and simple storage solutions, suitable for both consumers and enterprises, the mission is to provide comprehensive options for users of all variety. XDB Labs' inaugural product, XDB Wallet, will act as a complete solution to manage and hold the DigitalBits native token, XDB, as well as other assets built on the DigitalBits blockchain. With an expected $20 billion poised to flow into custody solutions once available, XDB Labs' solutions will benefit the growing number of those holding digital assets.   
CEO of the DigitalBits Foundation, Al Burgio, said "We are excited to have the LOBSTR team join our partner ecosystem and build out a range of leading custodial and wallet solutions in the DigitalBits ecosystem. XDB Wallet will not only make management of digital assets, such as loyalty and rewards points, simpler but also provide incomparable levels of security for its users."
LOBSTR is a simple and secure cryptocurrency wallet for storing Stellar's native currency, Lumens (XLM), in addition to a host of other assets built on the Stellar blockchain. Stellar is an open-source protocol for exchanging money that allows users to send cross-border payments in seconds, reliably and with extremely low fees. XDB Labs will benefit from the years of experience involved in operating LOBSTR.
Co-founder of LOBSTR, Gleb Pitsevich, said "We are very excited to join the DigitalBits ecosystem and work with the people behind the project. We believe that applying blockchain technology to customer loyalty programs has great potential and can disrupt the legacy loyalty industry. The underlying technology of the DigitalBits blockchain network is similar to what is used in Stellar and we will apply all the experience and knowledge we received from LOBSTR to help build a great platform for managing XDB and other digital assets issued on DigitalBits network."
The DigitalBits blockchain, a protocol focused on becoming the transaction and trading layer of certain digital assets, including the points economy, is seeking to create a marketplace where consumers can trade and store digital assets such as loyalty points. With a third of all loyalty points going unredeemed each year, at a value totalling approximately $16 billion in the US alone, this is an industry with the potential to be radically advanced through the advantages blockchain technology can provide such as portability and near-instant transactions.
Readers should do their own due diligence before taking any actions related to the company, product or service. BitcoinAfrica.io is not responsible, directly or indirectly, for any loss or damage caused by or in connection with the use of or reliance on any content, product or service mentioned in this press release.*