BanQu Launches Trailblazing Partnership with Anheuser-Busch InBev to Revolutionise Supply Chain Transparency in Zambia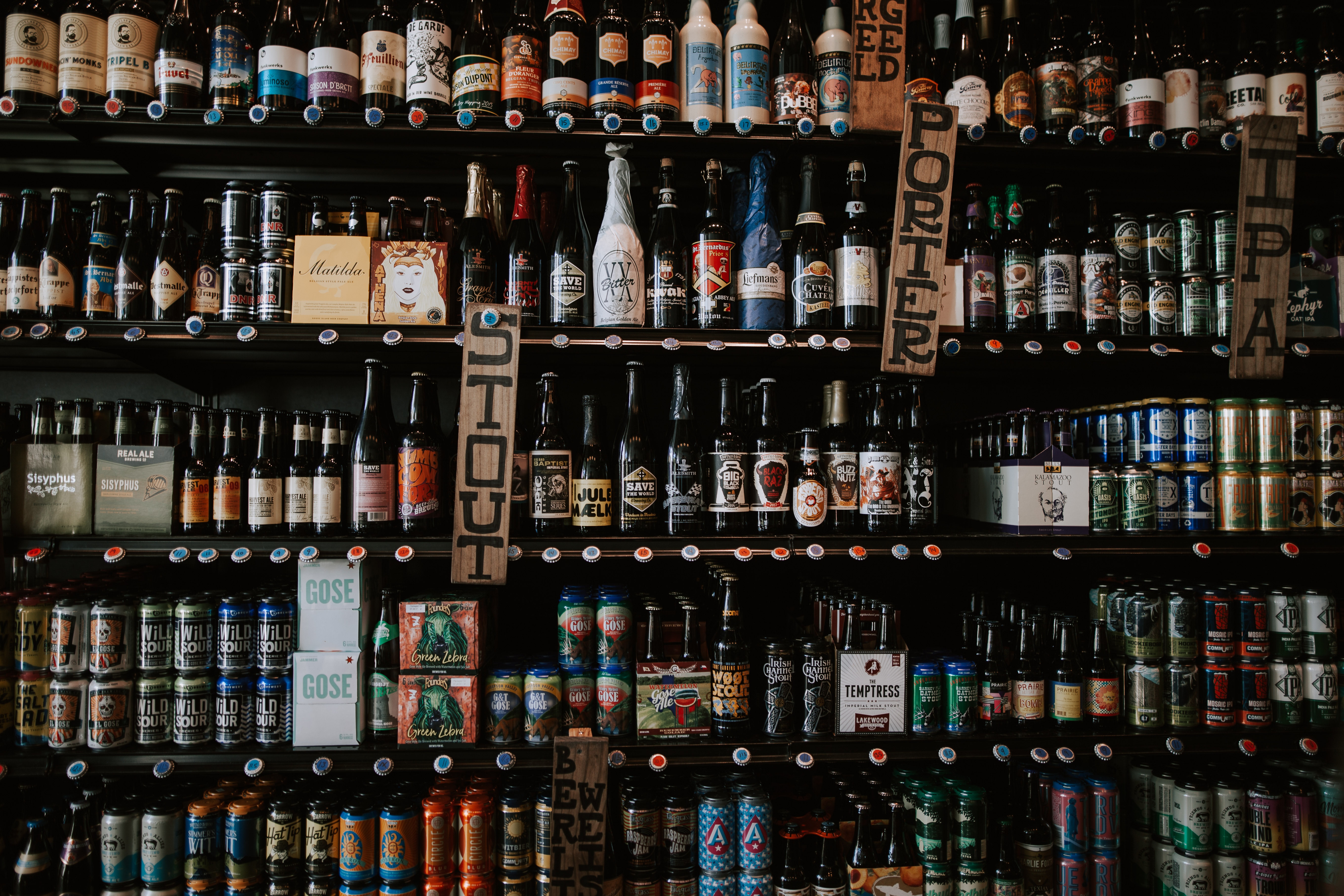 MINNEAPOLIS, Aug. 29, 2018 /PRNewswire/ — BanQu has developed the first-ever, blockchain economic-identity technology solution that enables a secure, immutable platform and creates economic opportunities for small-scale farmers in Africa. Leading brands looking to improve supply chain management, and enhance ROI through asset provenance, have leaped at the company's for-profit/for-purpose blockchain-as-a-service software.
In June 2018, BanQu piloted a new partnership with the world's leading brewer, Anheuser-Busch InBev, working to connect 2,000 Zambian farmers to the mobile platform as they harvest and sell a projected 2,000 tonnes of cassava, producing a high-quality starch used in beer—by the end of Zambia's growing season in August.
According to the World Health Organization about a quarter of all alcoholic beverage consumption globally is unrecorded. With supply chain traceability and transparency, BanQu provides Anheuser-Busch InBev's local business, Zambian Breweries, with the ability to track its product every step of the way through built-in geo-location tags on all transactions along with farmer identity profiles. As products like the cassava crop move from one step to the next in the supply chain, from the farmer at the source to local businesses, aggregated buyers and retailers at the top, BanQu facilitates a record of sale etched on the immutable, decentralized ledger that is the blockchain.
Zambian Breweries Agricultural Manager Chris Nicolle commented: "This is one of the most exciting programs to be involved with.  The scope and empowerment that the platform provides to the Small Holder is exceptional and I look forward to seeing the implementation of the project, from pilot to our full-time buying platform."
The same BanQu technology also creates economic opportunities for the world's poorest, including refugees and the displaced. The platform gives these "unbanked" or "underbanked" people a free, secure, online profile that provides a recognizable economic identity.  In just a number of minutes, unbanked mobile users set up a personal digital identification profile that connects to their banked network, including family, friends, small businesses, and associated NGOs. As they start accumulating transaction histories on the BanQu blockchain, the world's unbanked also develop a traceable, vetted financial and personal history.
"Since 60% of the 2.7 billion unbanked and underbanked people already own mobile phones, these devices make the best platform for these people to connect to the global economy," said BanQu Founder and CEO Ashish Gadnis. "BanQu is enabling the democratization of data, money, and eventually power, while delivering a distinct business advantage to global brands like Anheuser-Busch InBev and their localized company, Zambian Breweries, who believe in an inclusive agricultural model. Our goal is to strengthen this partnership across multiple crops and countries setting up a long-term, sustainable and responsible supply chain that directly benefits the small-scale farmers in the world."
The BanQu Platform core includes features such as a universal design that works on any device—from the oldest to newest cell phones. The platform is 100-percent translatable by supporting any language in the world, and it is fully configurable to global brands, micro, small and medium-sized enterprises (SMEs), government and philanthropic organizations, as well as financial services (KYC/AML). The platform provides 24/7 free access to all consumers for every imaginable use case, from remote purchasing to cash disbursements. Lastly, as the platform is not tied to a cryptocurrency, the speed and security of transactions won't be impacted by the volatility of Bitcoin or any other cryptocurrency.
BanQu was founded in 2016 and has connected over 15,000 last-mile farmers, displaced and refugees to the platform across eight countries. The company aims to help lift 100-million people out of extreme poverty through the use of blockchain technology by the year 2028.
About AB InBev in Zambia
Zambian Breweries Plc is part of Anheuser-Busch InBev (AB InBev), the leading brewer, with more than 500 beer brands and approximately 180,000 employees based in nearly 50 countries worldwide.
Zambian Breweries was established in Zambia in 1968 and its product range has grown to include clear beers such as Mosi Lager, Castle, Carling Black Label and Eagle lager.
SOURCE BanQu, Inc
Related Links
*Readers should do their own due diligence before taking any actions related to the company, product or service. BitcoinAfrica.io is not responsible, directly or indirectly, for any loss or damage caused by or in connection with the use of or reliance on any content, product or service mentioned in this press release.*
INDIGEN, Blockchain for the Indigenous, Launches Token Sale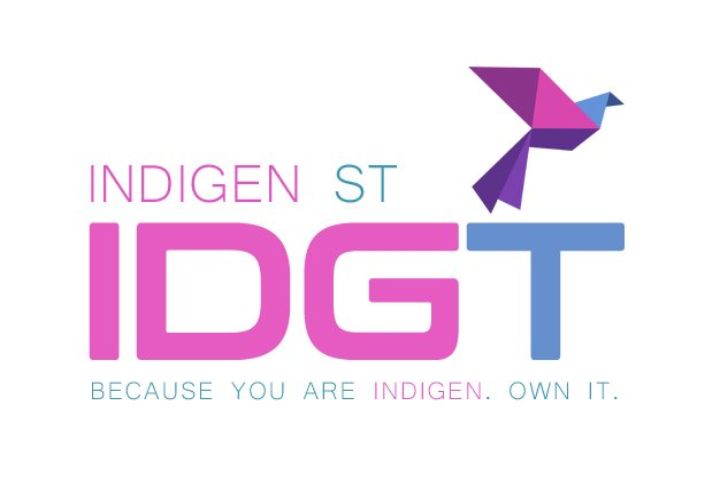 Indigen is a blockchain project designed to preserve indigenous cultures and languages; to protect the identities, rights and properties, and to uplift lives of the poor indigenous people.
THE CURRENT SITUATION
Let's face it, native cultures are slowly fading away because of fast-paced modernization and industrialization.
Languages being forgotten, customs and traditions becoming merely part of history, beliefs and practices of the first people slowly disappearing due to lack of interest from younger generations.
On top of that, countless crimes committed against our poor indigenous people such as land grabbing, rape and murder, and lack of financial, medical and educational support from governments.
OUR PROPOSED SOLUTION 
What if we can change all that, using the latest technology that appeals to the younger generations, which in turn can bring back their interest and reverse the deadly effect of modernization on their very own unique and endangered identities?

Welcome to Indigen Foundation

The very first cryptocurrency and blockchain project designed specifically to uplift the lives of the poor indigenous people, for the preservation of their cultures, and to revive their slowly vanishing identities.
Our vision is very clear, our mission is grand. But without the full support and participation directly from the indigenous population themselves, no one is going anywhere from this very same situation.
That is why we are pursuing a different kind of approach using blockchain that promises a breakthrough and disruptive technology, and offers the most secured, inalterable yet traceable, and decentralized data storage for protecting the identities and properties of the indigenous people.
We at Indigen believe that in order to preserve native cultures and traditions, we must first preserve their languages. That is why this 2019, to coincide with the declaration by the UN as International Year of Indigenous Languages (iyil2019.org), we have started working on a project which involves research and collection of indigenous languages to help revive and preserve various native dialects.
The project is called B.U.I.L.D. which is an acronym for Blockchain Unabridged Indigenous Language Database since we are using distributed ledger technology (DLT) as the repository of data due to the decentralized and immutable nature of blockchain and the ability to time stamp information and to keep track of historical records.
Many think that blockchain is just a hyped promise, with no real impact to our society. We want to prove them wrong, through our series of blockchain projects that will impact both the social and economic aspects of the lives of the indigenous people.
Just like most of the blockchain projects currently, we too came up with our own utility coin to incentivize active participants who will contribute in the research and compilation of the many (and mostly forgotten) languages of the native people. We hope to entice all individuals — such as students, teachers and even community elders — to make our project a reality by sharing their time and knowledge in the pursuit of our objectives.
The role of our utility coin is to be the primary mode of incentives for individuals whenever they contribute to our collection of native languages, and other activities that will encourage them to actively participate. Likewise, for our partner merchants and institutions, they will need our coin to tap into our database for promoting their services and/or to give donations to whichever indigenous groups they want to support.
Artificial Intelligence Will Play a Key Role
Furthermore, once the data have been recorded on the blockchain, we will apply A.I. or machine learning technologies to allow real-time translations between native languages or tribal dialects. This way, we hope to bridge the gap between various tribes and eliminate the thought of cultural differences and language barriers.
BUILD is Just the Beginning
For a user to be able to input an entry into the database of indigenous languages, and for a user to upvote an entry, one must be registered and confirmed of their personal identity. This will ensure that all who participate are verifiable human beings and not bots that are simply spamming the system.
This leads us to another potential blockchain project: Digital Identity.
One of the major problems in most of the impoverished nations, especially among the native populations, is lack of proper identification systems which if solved, will have beneficial effects to both the person that needs to be identified and the party that needs to identify a certain person. In cases such as aid provision, loan application and various governmental services, a secure and trustworthy identification process of the beneficiary is very crucial in order to efficiently, cost-effectively, and securely deliver the necessary services or grant to a recipient. So a blockchain-based digital identity system will have huge impact on a global perspective.
From this alone, many other blockchain-based innovative projects can be developed, including an immutable registry of properties to protect the indigenous people from land grabbing by the rich, powerful and corrupt government officials; efficient supply chain management of indigenous products from the farmers to the consumers; fraud-free voting system and more.
There is so much more that needs to be written about this project on a technical level, so we will write the complete specifications on a separate article and they will be made available in progressive phases on our web site. But in summary, our ecosystem will be powered by Indigen coin and all token holders will own a share of the profits that will be generated.
Native languages are slowly being forgotten by younger generations due to fast-paced modernization. Once we start forgetting our native tongue, we will also start to forget our traditions, arts, and history. Through BUILD, we hope to gain back the interest of the younger generations and help preserve their unique identity. Your invaluable support can take us a long, long way.
Indigen Token
To enable us to secure the needed funding for this huge project, we created a token on the Ethereum platform called Indigen ST (IDGT) and launched a token sale or ICO which started on January 1, 2019.
Indigen ST (Symbol: IDGT) is an ERC-20 token on the Ethereum blockchain that will reward its holders of the required amount of IDGT with dividends from our future projects, paid out in ETH using a Smart Contract.
IDGT will be minted as needed, but the maximum supply that will ever be minted is 100,000,000 IDGT only wherein each 1,000,000 IDGT represents 1% of the full shares. Starting 1st January 2019, we offered to sell at tiered pricing up to 40,000,000 IDGT or an equivalent of 40% shares.
TOKEN SALE
Initial pricing set for the first 10,000,000 IDGT is at $0.02 : 1 IDGT

New Year Bonus on January 1 – 6, 2019 @ 1 ETH = 19,000 IDGT

Pre-sale starts January 7, 2019 @ 1 ETH = 10,000 IDGT

Token Sale starts February 1 to June 30, 2019 @ 1 ETH = 7,000 IDGT
To learn more about Indigen, and to participate in our pre-sale program, follow the very simple instruction here: https://www.indigen.foundation/idgt
Disclaimer: This is a paid press release. Readers should do their own due diligence before taking any actions related to the company, product or service. BitcoinAfrica.io is not responsible, directly or indirectly, for any loss or damage caused by or in connection with the use of or reliance on any content, product or service mentioned in this press release.
65 Million+ League of Legends Players Can Now Earn Cryptocurrency For Playing Via Refereum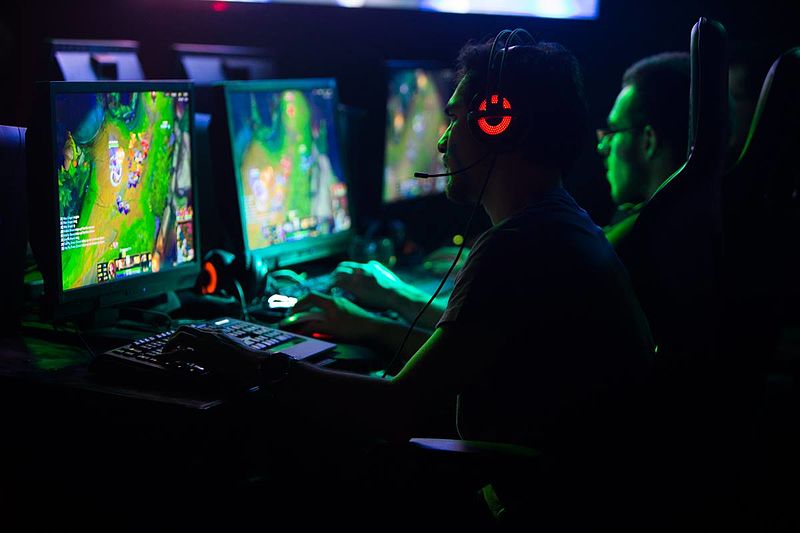 SAN FRANCISCO, Jan. 9, 2019 /PRNewswire/ — Starting today, the 65 million-plus monthly users of the wildly popular Multi-Online Battle Arena (MOBA) game League of Legends can now earn cryptocurrency while playing the game.
Refereum, the leading blockchain reward ecosystem is now integrated with League of Legends (LoL), allowing Refereum users and LoL players to earn cryptocurrency for in-game achievements like completing a match and winning battles.
With this trailblazing beta, LoL's 65 million+ monthly users can seamlessly onboard onto and earn cryptocurrency doing what they already love to do — play and win in-game. This integration marks a foundational step forward for Refereum's technology unlocking the powerful Refereum rewards platform for any game.
Refereum was founded on the idea of efficient, transparent and fair reward distribution to participants for growing communities. "Gamification is happening at all levels of society from behavioral economics, to game theory, neural networks and artificial intelligence," said Dylan Jones, CEO of Refereum. "We saw is that not everyone was being rewarded fairly for their contribution. In the streaming world, it meant only the top 1% of streamers getting paid; in affiliate marketing, it was 'the last click;' and in gaming, it was quickly becoming a world where only the top players are rewarded. But the truth is that in our ever-connected world, we all matter and we all add value, and we built Refereum to recognize this by fairly sharing rewards," he added.
While Refereum community members have earned cryptocurrency for over a year for streaming, sharing and watching games, the LoL platform integration marks the first time that players earn Refereum tokens ($RFR) for actual in-game play on a non-blockchain game. To accomplish this feat the Refereum team integrated its leading rewards platform with League of Legends via the game's public API. According to Jones, Refereum users have been asking for in-game integration for some time, leading the team to start with a blockbuster MOBA like League of Legends. Over time, Refereum hopes to integrate all major games onto the platform so the millions of gamers who help build valuable game communities are rewarded for their effort and work.
During this beta, points earned for playing are added to a Refereum user's total. At the end of a Season, gamers receive $RFR based on how many points they earn during the season. Players can then spend their $RFR in Refereum's online game store or exchange their $RFR for other cryptocurrencies or USD via crypto exchanges.
Existing Refereum users who link their accounts together will earn points when they play LoL. New users can sign up for the Refereum rewards platform for free online at https://refereum.com.
Disclaimer: Readers should do their own due diligence before taking any actions related to the company, product or service. BitcoinAfrica.io is not responsible, directly or indirectly, for any loss or damage caused by or in connection with the use of or reliance on any content, product or service mentioned in this press release.
Algowave App Provides Crypto Market Predictions at 80% Accuracy With EndorScience, to be Proven on CoTrader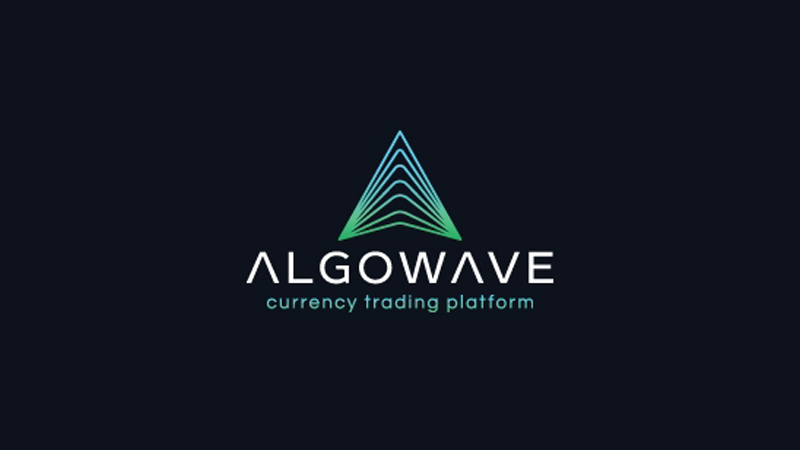 Algowave and Endor have teamed up to offer users with powerful coin predictions within the app. This partnership reportedly generated cryptocurrency coin predictions at a success rate of over 80% by harnessing the Social Physics theory invented at MIT. Both the companies have further decided to enter in a 24-month collaboration.
Algowave is an unconventional decentralised system that aims to revolutionise crypto-trading and make it more reliable and effective. The integration of a profitable trading algorable enables it to identify trends and indicators, determine opportunities, and implement them to optimise traders profit-earning abilities. The app is available for download at http://bit.ly/2BJeXzg. It predicts the performance of a particular coin in the coming weeks and has reported an accuracy rate of 80%. If you're wondering why the company doesn't use this information only for themselves: there are likely still other factors at play in creating a well-performing fund. The above data, however, may prove very useful.
Endor allows users to ask a predictive question and obtain automated and accurate predictive answers while ensuring optimum users privacy and zero data disclosure. It is also referred to as the Google of predictive analytics that is backed by social physics technology and machine power. Endor integrated its dedicated coin signified as EDR on Bittrex. Endor Software Ltd has some notable achievers in its team including the likes of:-
(http://socialphysics.media.mit.edu/)
Professor Alex Pentland is the Co-founder of

 

Endor. Alex is also:
Member of the U.S. National Academy of Engineering

Leader at the World Economic Forum

Director of the MIT Media Lab Entrepreneurship Program

Winner of the DARPA Network Challenge

A founding member of advisory boards for Google, AT&T, Nissan, and the UN Secretary-General

Publisher of books "Social Physics" and "Honest Signals"
(https://www.linkedin.com/in/alexsandypentland)
Cryptographer Stuart Haber is an advisor at Endor. He had invented the 'first blockchain' back in 1995, 13 years before the invention of Bitcoin.
https://www.linkedin.com/in/stuart-haber/
https://motherboard.vice.com/en_us/article/j5nzx4/what-was-the-first-blockchain
Professor Alexander Liptop is also on the advisory panel. He is a member of MIT and partner at Numerai. Alexander has headed quantitative departments at the Bank of America and Merrill Lynch.
https://www.linkedin.com/in/alexander-lipton-aa2256bb/.
The collaboration between Algowave and Endor has evidently opened new possibilities in the crypto trading realm, and firms across the globe are looking to integrate the two technologies on their platforms. CoTrader also envisions to leverage the potentials offered by Algowave and Endor and strengthen its core operational area. It is basically a blockchain-based platform that proves fund performance in order to bring stability and reliability in the crypto-trading activities.
The platform is currently planning to obtain Algowave-powered funds on the mainnet.cotrader.com to offer a more reliable and efficient trading ecosystem for its users. The platform envisions to become the first blockchain-powered investment fund system that ensures proof of past ROIs, easy deposit and withdrawal of funds, transparent fee structures, etc. It enables investors to participate in various crypto-trading activities with the assistance of experienced fund managers and obtain guaranteed ROIs. Moreover, it also offers fund managers profitable opportunities to earn monetary benefits depending on their performance.
The fundamental aim of CoTrader is to democratise the global fund market that currently values at USD 85 Trillion, and is expected to hit USD 145 Trillion in 2025. To accomplish this objective, the platform plans to harness the potentials of Algowave and Endor. Through this integration, CoTrader intends to empower fund managers to leverage Algowave predictions with their insights and optimise the possibilities of best ROI performance.
Disclaimer: This is a paid press release. Readers should do their own due diligence before taking any actions related to the company, product or service. BitcoinAfrica.io is not responsible, directly or indirectly, for any loss or damage caused by or in connection with the use of or reliance on any content, product or service mentioned in this press release.