Zambia Hit by $2 Million Cryptocurrency Scam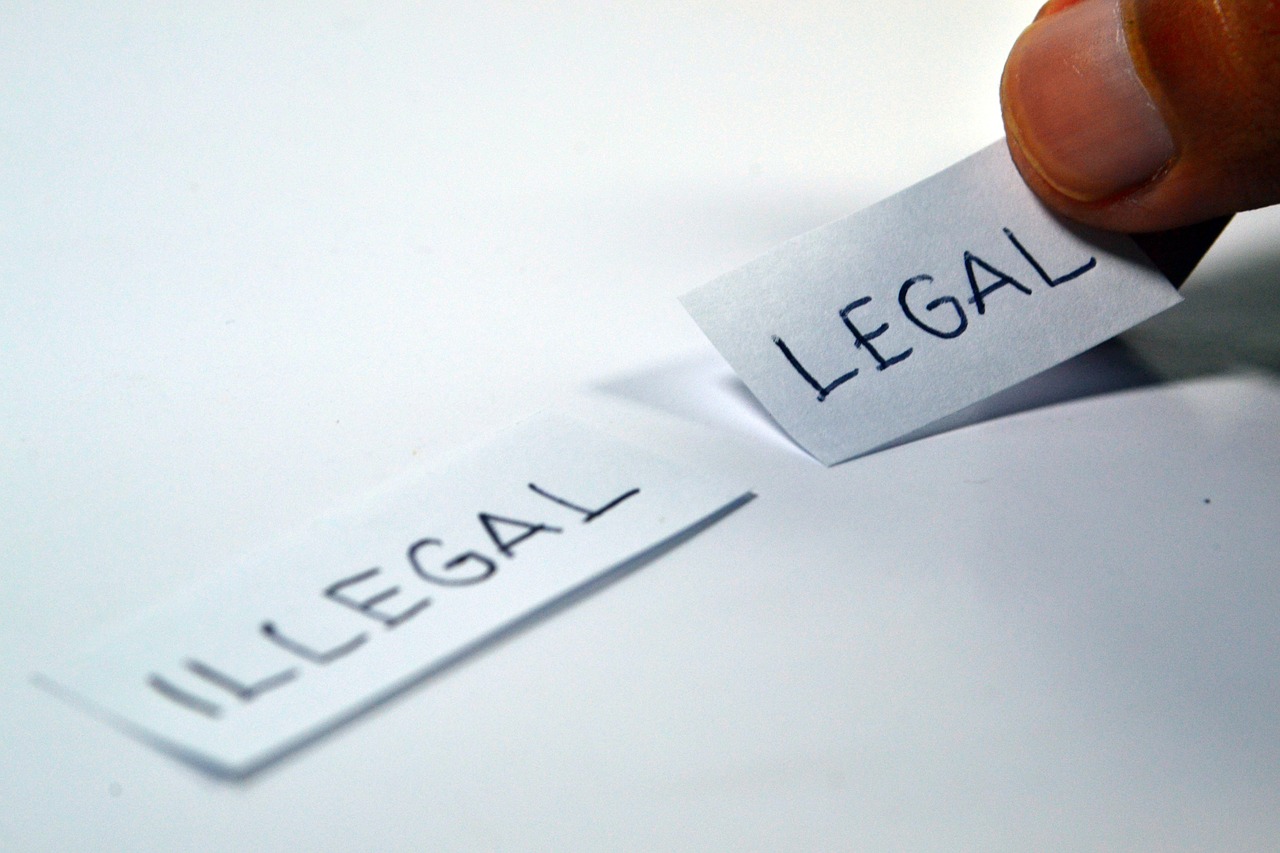 Three directors from the Zambian firm Heritage Coin Resources Limited have been arrested by the country's Drug Enforcement Commission (DEC) after they were accused of running a cryptocurrency scam.
Money Laundering
The DEC's assistant public relations officer, Chibu Mwansa Tembo, issued a statement saying the trio, under false pretenses, was accumulating funds. They also believe that they led more financial crimes, like operating a financial service company without proper licensing.
The accused are Hilda Agnes Agnes Raubenheimer of Salama Park, Orient Rio of Ibex Hill and Tapiwa Chirwa. According to Tembo, the three jointly are being charged for: providing banking business, financial business or financial services without a license, conducting or participating in a money circulation scheme, obtaining money by false pretenses and money laundering.
The crimes took place between June and October this year and the group worked with unknown financial industry leaders. They "provided" monetary services to the public and took their customers' money which they disguised as partnership fees. Afterwards, they used the money in a financial circulation scheme worth 28,346,800 kwachas ($2,401,864.05). They used Heritage Coin Resources Limited to falsely claim that they were placing their customers' money into real investments.
Cryptocurrency Scam
The firm claimed it would trade cryptocurrencies online for its customers despite this not being part of its original goals. Currently, the three are on police bond and are due to appear in a Zambian court before the year ends. The DEC is still continuing its investigation of the organisation.
Later, Kamufinsa Manchishi, the DEC deputy public relations officer, later cautioned "The Commission wishes to warn members of the public to always be cautious when dealing with financial institutions owing to the increase in financial crimes, as well as companies promising unusually high returns on deposits […]. The Commission, together with the Bank of Zambia, is currently investigating [Heritage Coin Resources Limited] for activities contrary to the Prohibition and Prevention of Money Laundering, as well as the Banking and Financial Services Acts respectively."
The growing interest of cryptocurrencies in Zambia may slow down by this unfortunate event combined with the Zambian central bank's recent warning against the use of digital currencies.
Mauritius to Receive World's First Digital Asset Custody Regulatory Framework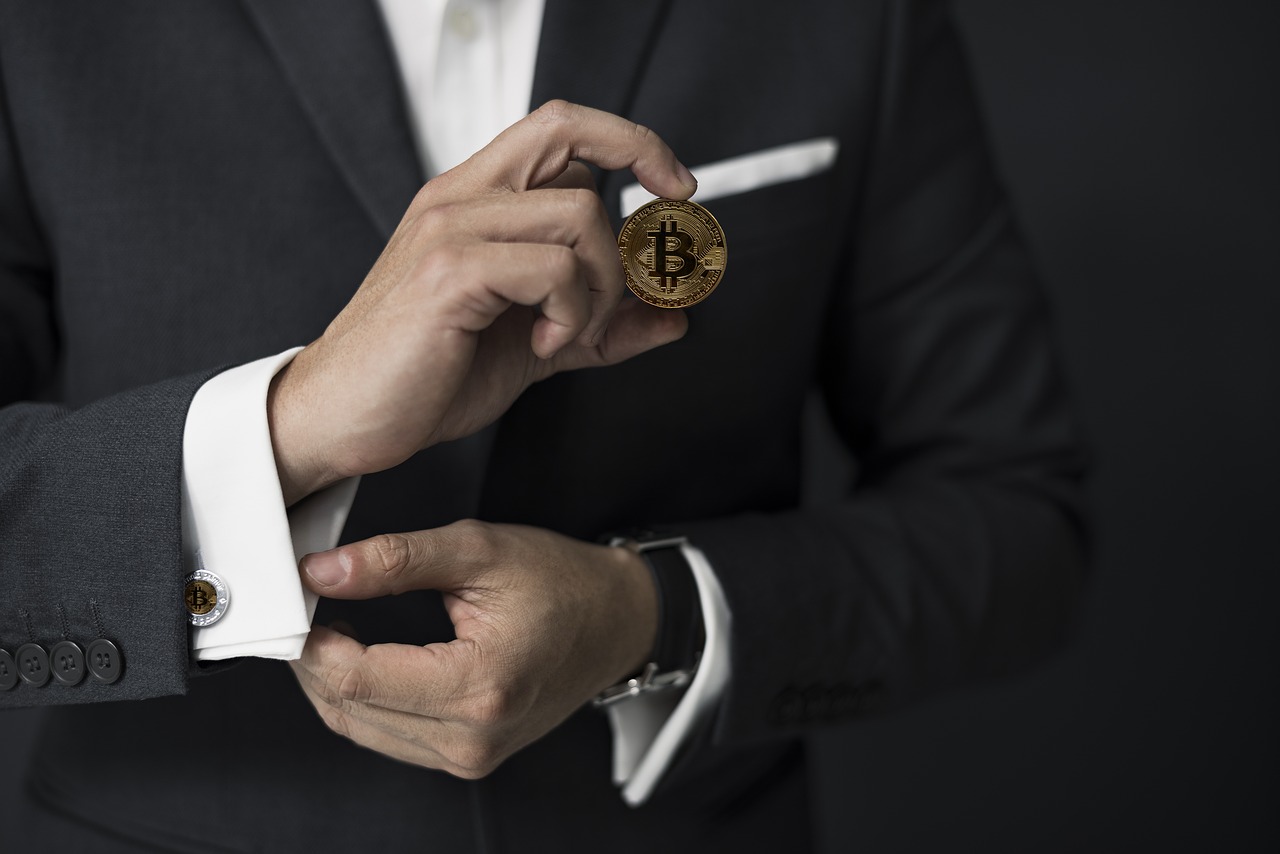 Mauritius is set to receive the first digital asset custody regulatory framework in the world, according to an announcement by the country's Financial Services Commission (FSC). The framework will be effective from March 1, 2019.
The Digital Asset Custody Regulatory Framework
On September 17, 2018, digital assets were recognised as an asset class for Sophisticated and Expert Investors by the Financial Services Commission, Mauritius (FSC). This was followed by the FSC issuing a consultation paper with the intention of getting public and stakeholder feedback on the proposed Custodian Services (Digital Asset) License regulation, as BitcoinAfrica.io reported in November 2018. The license enables its holder to offer custody services for digital assets.
"In revolutionising the global FinTech ecosystem through this regulatory framework for the custody of Digital Assets, my Government reiterates its commitment to accelerating the country's move to an age of digitally-enabled economic growth. As an African country, we look forward to fostering further innovation and bringing more prosperity to the region," said Pravind Kumar Jugnauth, Prime Minister of the Republic of Mauritius.
The regulatory framework will make Mauritius the first jurisdiction to create a "regulated landscape for the custody of digital assets. Holders of the Custodian Services (Digital Asset) License will equally have to comply with the applicable framework for AML/CFT, in line with international best practices," the announcement read.
Support for the Regulatory Framework
According to the FSC, the regulatory framework was created after consultations with the Organisation for Economic Cooperation and Development (OECD) on the regulation and governance of digital financial assets.
The Chief Executive of the FSC, Harvesh Seegolam, asserted: "The FSC is committed to implementing enabling frameworks which facilitate the development of the Mauritius IFC. We continue to collaborate with our international counterparts and stakeholders in introducing the appropriate regulatory mechanisms."
The Bank of Mauritius is also in support of the regulatory framework. The bank's governor, Yandraduth Googoolye, said: "The Bank of Mauritius is supportive of innovation in the financial services sector. Banks, depending on their respective risk appetite, are encouraged to develop business relationships with players in the Digital Assets segment."
In light of this announcement, the custody services license regulation could create a thriving cryptoasset industry in Mauritius, which could help position the country as the go-to digital asset investment hub on the continent.
Lagos to host Biannual Africa Fintech Summit for the First Time in November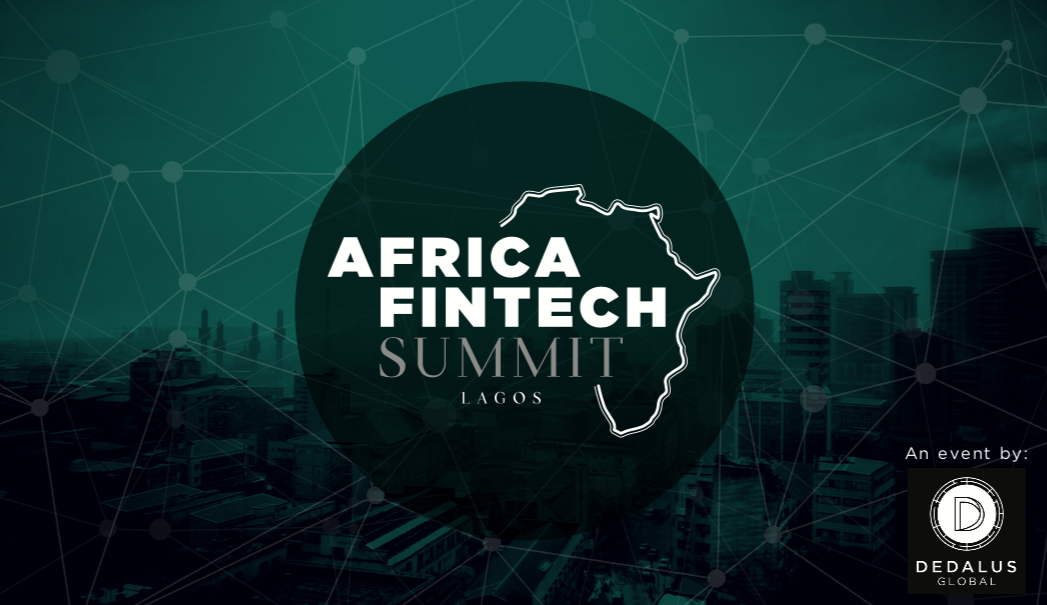 Lagos, Nigeria, September 14, 2018 – Africa's premier fintech event, the Africa Fintech Summit, will be held for the first time in Lagos, Nigeria, on November 8-9, 2018. This event comes on the heels of the earlier edition in Washington D.C. which featured leading policymakers, c-suite business executives, start-ups, and investors.
The Summit, organised by Dedalus Global, gathers innovators, investors, policy makers and other key stakeholders in the Fintech sector to discuss technologies transforming finance on the continent, debate regulatory policies, compare best practices, and forge new ventures.
Speaking on the decision to bring the Summit to Lagos, the Chairman of the Summit, Leland Rice, said, "Lagos is an ideal host city; it's an epicenter of Africa's fintech revolution and the driving force behind the continent's entrepreneurial spirit. The successes of companies such as Paga, Flutterwave, Mines.io, and Paystack have strategically positioned Lagos as the destination of choice for investors."
"The first edition of the Summit in D.C. was a launch pad for several milestone fintech deals struck among its delegates in the months after the event. We plan to build on these successes in Lagos, with a focus on bringing innovators and policymakers together to move the needle on fintech regulation and bringing founders and investors together to facilitate further capital raises," added Leland.
The two-day event will feature investor missions from the US, UK, and UAE, an Alpha Expo featuring the most exciting startups and entrepreneurs in Nigeria, a half-day blockchain masterclass, and an awards ceremony.
Reacting to the decision to host the Summit in Lagos, the Senior Special Assistant to the President on Technology, Lanre Osibona, stated, "This reflects the progress Nigeria is making in the areas of technology and financial services. The event is very important as it comes at the heels of the Vice President Osinbajo's trip to Silicon Valley to promote Nigeria's tech sector. We look forward to collaborating with the organising committee and to a successful event in Lagos."
In a similar vein, Tayo Oviosu, the founder of Paga—a payment company that recently raised $10 million in Series B2 funding—said that "the Africa Fintech Summit in Washington D.C. provided valuable insights into the fintech space and connected me with key players in the industry. I look forward to the Lagos edition."
Speakers lined up for the event include Chief Economist of PwC Nigeria, Dr. Andrew S. Nevin; Managing General Partner of EchoVC, Eghosa Omoigui; CEO of Diamond Bank, Uzoma Dozie; Founder of Flutterwave, Iyinoluwa Aboyeji; and CEO of PayStack, Shola Akinlade, whose company recently raised $8 million Series A funding
About Dedalus Global
Dedalus Global is an investment and strategy advisory firm focusing on emerging markets and emerging technologies. With networks throughout Africa and the Middle East, we leverage granular market knowledge to drive innovation, accelerate capital deployment, and create value for our clients and the economies where they operate.
About Africa Fintech Summit (AFTS)
The Africa Fintech Summit is a biannual event that brings together leading disruptors, tech and finance professionals, regulators, and investors from around the globe to debate policies, compare best practices, and forge Africa-focused ventures. AFTS leverages the growth of the fintech sector in Africa to bring key stakeholders to discuss the technologies transforming finance on the continent.
To learn more about AFTS, please visit www.africafintechsummit.com
View a recap from the AFTS Washington: https://www.youtube.com/watch?v=ZIdDS-u0rXE
For more information, please contact:
Ridwan Sorunke
Directory of Communications, AFTS
Ridwan@Africafintechsummit.com
+234 (0) 8037885760
+1 2023166726
Why Luno Does Not Currently Support More Cryptocurrencies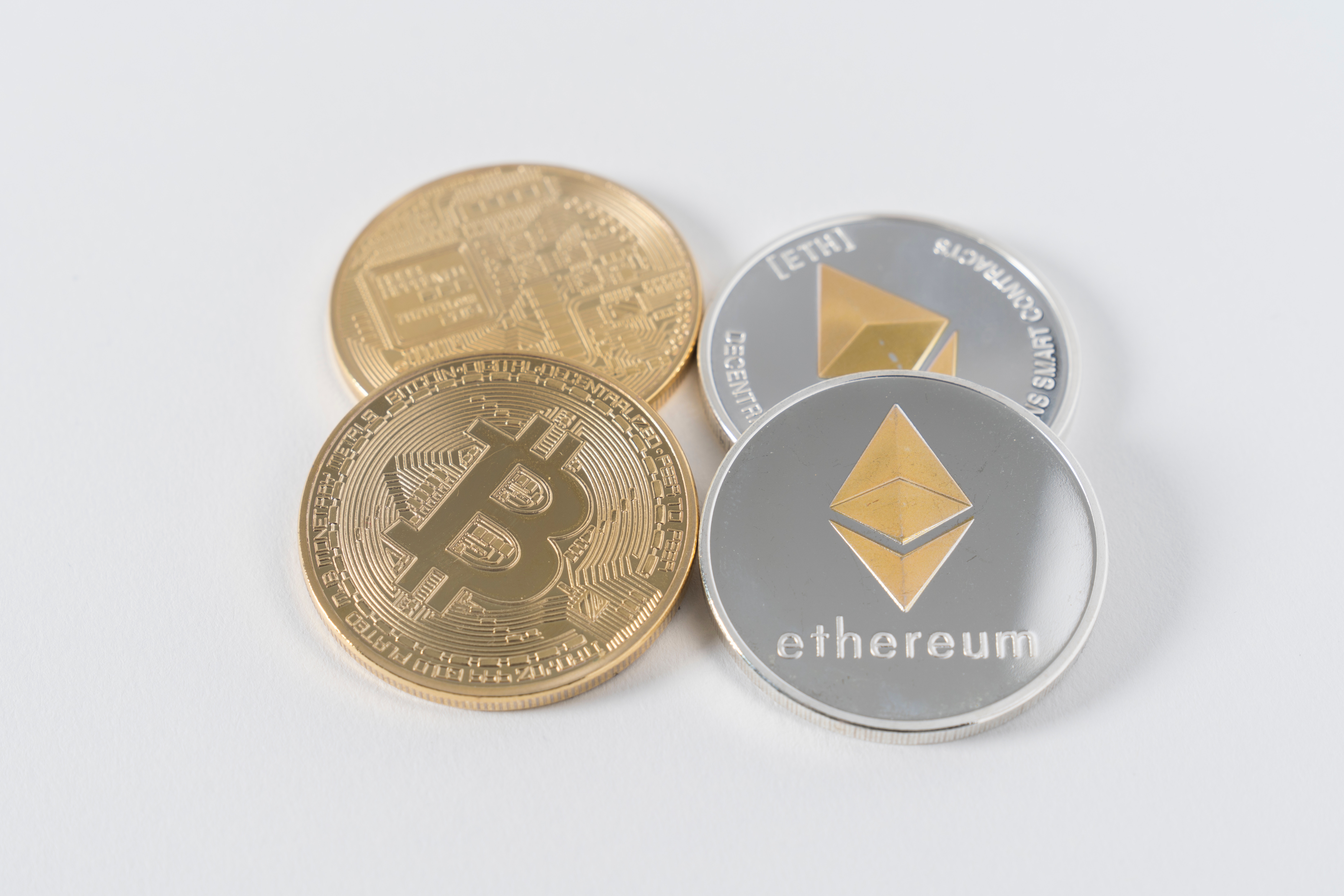 Luno South Africa's country manager, Marius Reitz, explains why Luno currently only supports bitcoin and ether and has no immediate plans to support additional tokens.
Accessibility and Security Reasons
At the Blockchain Entrepreneurs Club South Africa's (BECSA) Chain Reaction event in Johannesburg, Reitz addressed Luno's approach to its cryptocurrency wallet and its future plans.
"We are not currently adding more tokens to our platform," Reitz said. Adding that increasing the number of tokens available on Luno adds another layer of complexity, potentially discouraging new users.
Luno, which recently reached two million customers globally, said on their website that they were not in a rush to jump on every new cryptocurrency that seems promising because that would jeopardise their long-term view.
Reitz reiterated this by saying: "By adding more altcoins, we are increasing the complexity of our operations, as everything needs to become more complex. For a first-timer, that person will be confronted with five different altcoins and will think which one do I go for?"
He also added Luno is working to make its app, trading platform, and cryptocurrency wallet easy-to-use and very secure. Additionally, he claims the platform could support additional cryptocurrencies, however, they are choosing to focus on security and accessibility instead.
"I'm not saying that we won't ever add more altcoins," Reitz said. "We could add 10-20 altcoins in the next month if we wanted to, but it would not be the responsible thing to do at this stage."
Cryptocurrencies in the Future
Reitz believes we are ten years away from cryptocurrency becoming global and added that greedy investors are good for cryptocurrency because they cause network development and public awareness to increase faster.
"Greedy people provide liquidity to the ecosystem and accelerate the network effects. Each time a greedy person buys cryptocurrency, that person buys into the industry and makes it possible for us to continue with research, development, and scaling," said Reitz.
Users who want to invest in altcoins can still do so through the Luno wallet due to its integration with ShapeShift and Changelly.