ClickPesa and Novatti to Facilitate First Transparent Cross-Border Payment for Australian Mining Companies in Tanzania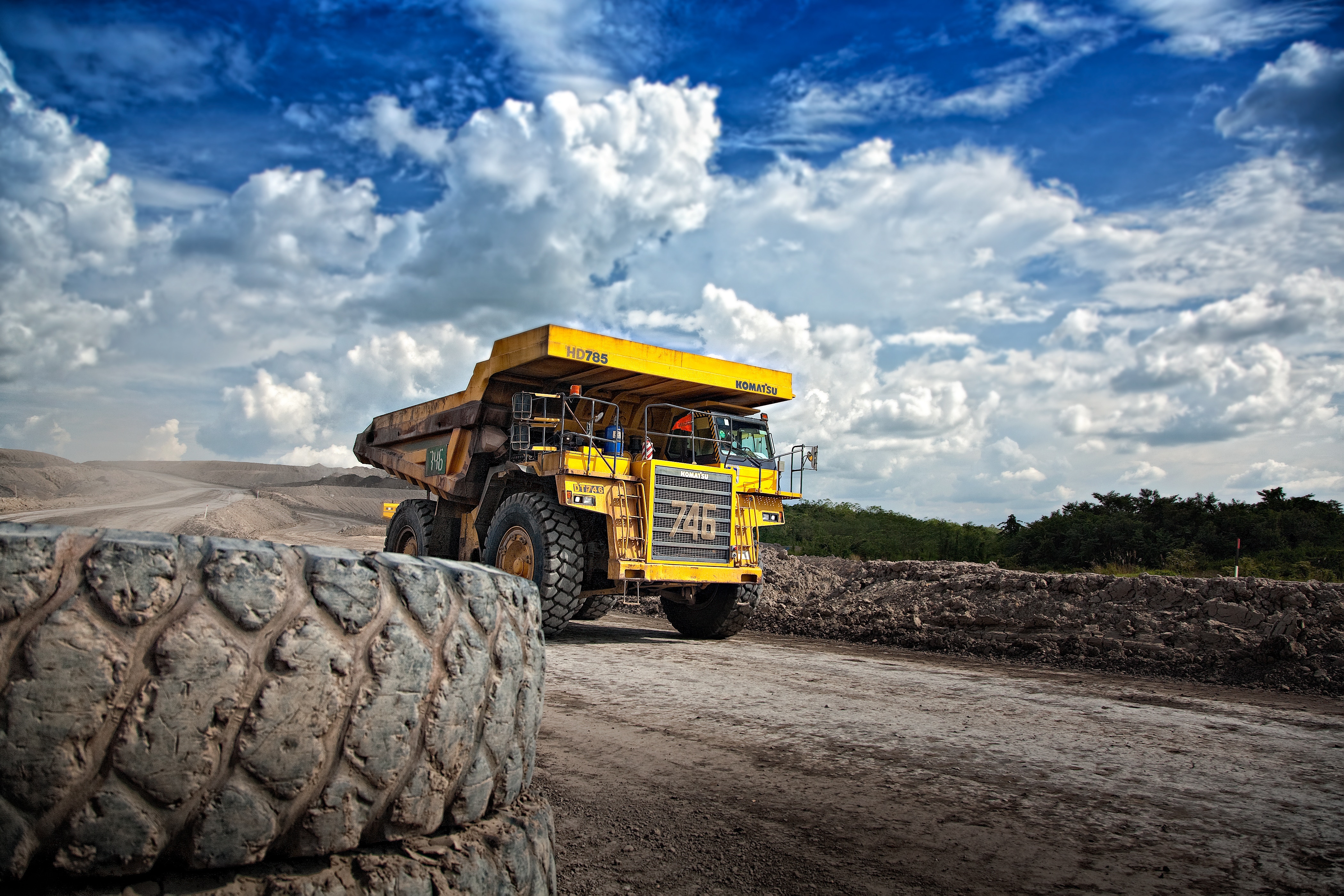 Dar es Salaam, 7th November 2018 – ClickPesa of Tanzania and Novatti Group of Australia conducted the first successful cross-border test transaction through the Stellar network from Australia to Tanzania with Novatti's AUD utility token. The test transaction took place a week ago in front of several mining entities registered in Tanzania with headquarters in Australia.
The parties conducting the successful test transaction are: Novatti Group, facilitating the test transaction from the Australian side, and ClickPesa, facilitated the test transaction from the Tanzanian side. The companies recently started utilising the Stellar Network. Stellar is a potential alternative to the interbank SWIFT network and its usage is growing fast in emerging markets because of its low fees, speed and transparency.
Richard Lema, Co-founder and Director of ClickPesa, says "Until now we have been using standard transfer methods. We recently started testing new payment protocols. We don't see Stellar as a full replacement for payments standards just yet. We do see the direct benefits of Stellar and do expect that alternatives such as Stellar will play a more important role in the future" . ClickPesa's goal is to make transactions cheaper, faster and more transparent for the East African society, Stellar is a perfect fit for this. ClickPesa has plans to soon launch additional financial services for organisations utilising Stellar protocol.
Robert Lee, from Novatti Group, says "performing these test transactions shows the power of blockchain technology for financial services. We are currently testing our AUD utility token and this test transaction has shown good results. Novatti, through its licenced subsidiary Flexewallet requires full KYC of all sending and receiving parties and reports all cross-border transactions to AUSTRAC".
This test transaction fits well with the recent outspoken government support in Tanzania for blockchain and distributed ledger technology. The Tanzanian government encourage the usages of this new type of technology and has urged companies and researchers to bring forward innovative solutions making services in Tanzania more formalised and affordable. ClickPesa has made effort to push forward and is working closely with government institutions on research and to make this technology a reality in tackling issues for the Tanzanian society.
The mining sector has come under scrutiny after it was recently discovered that some mining companies may have been evading taxes. This discovery has shaken the mining sector in Tanzania and has caused a huge rift between the government and mining companies. The mining companies are looking to repair this rift by utilising blockchain technology for transparency in transactions. Using this new technology not only provides transparency but allows for cheaper and faster business transactions from Australia to Tanzania. When the test transaction in Australia was executed, the transaction appeared in Tanzania seamlessly within seconds.
Although it is still in the testing stages, the mining companies are convinced about the usage of this technology and the ability of both parties to execute. The companies are now looking forward to launching a pilot project together within the next two months.
Disclaimer: Readers should do their own due diligence before taking any actions related to the mentioned company, product or service. BitcoinAfrica.io is not responsible, directly or indirectly, for any loss or damage caused by or in connection with the use of or reliance on any content, product or service mentioned in this press release.
Mint Exchange is Live Now for Institutional Trading of Cryptocurrencies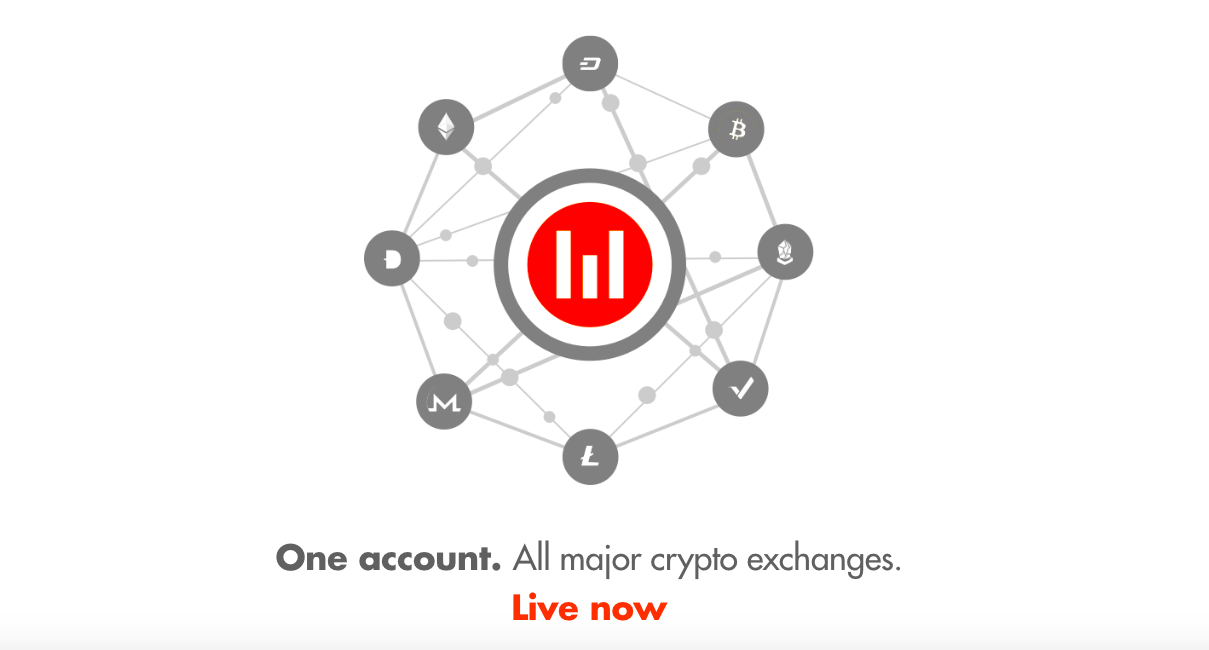 PALO ALTO, California (November 14, 2018) – Today, Mint Exchange, launched publicly as the world's first cryptocurrency clearinghouse, providing access to all major exchanges, brokers and market makers through a single account.  Mint Exchange allows institutions to trade across all major cryptocurrency exchanges providing access to the most liquidity at the best price all while keeping capital in a secure institutional environment.  Many of the top global FX brokers are already trading cryptocurrencies on Mint Exchange.  With this public launch, Mint Exchange welcomes the participation of all qualified institutions.
"We're addressing an enormous unmet need in the growing cryptocurrency market," said Harpal Sandhu, Chairman of Mint Exchange. "FX brokers, asset managers, and institutions have largely remained on the sidelines of the cryptocurrency market waiting for a trusted partner to deliver a robust, professional-grade exchange.  They expect to manage their crypto trading in one secure location.  That's what Mint Exchange offers."
Mint Exchange is built on the award-winning Integral FX platform that processes over $40 billion/day in fiat currency trading. Using this innovative, proven technology Mint Exchange improves the overall efficiency and adds stability to the cryptocurrency ecosystem opening cryptocurrency trading to global brokers and financial institutions.
"As a provider of institutional grade market making and execution services, we needed an institutional grade technology partner," said Todd Morakis, Co-Founder and Partner of JST Systems in Singapore. "Working with Mint Exchange, we are now able to offer the liquidity, stability and security necessary to provide the level of service our customers expect.  As more institutional players enter the crypto-asset market, liquidity providers need sophisticated technology and risk management tools to service their needs.  Mint Exchange was the first to deliver a complete solution that also includes robust security and custody.  We're proud to be one of the launch partners and we look forward to scaling our business together."
Mint Exchange is available now for brokers and institutions. For additional information, visit  https://www.mintexchange.io
Disclaimer: Readers should do their own due diligence before taking any actions related to the company, product or service. BitcoinAfrica.io is not responsible, directly or indirectly, for any loss or damage caused by or in connection with the use of or reliance on any content, product or service mentioned in this press release.
HashCash is Set to Enter the Kenyan Private Sector with Blockchain Solutions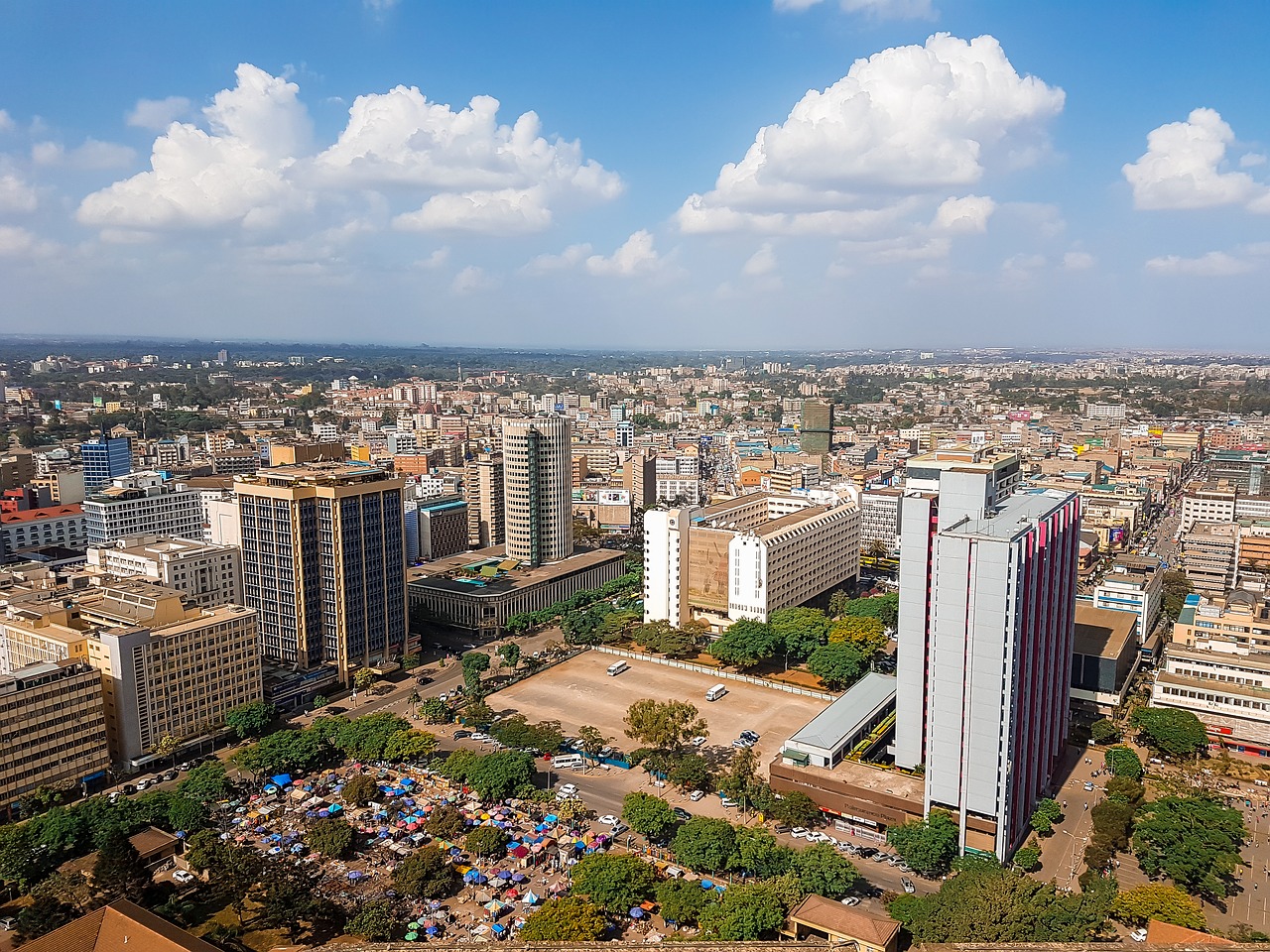 SAN FRANCISCO, Nov. 12, 2018 /PRNewswire-PRWeb/ — Silicon Valley-based software development company, HashCash Consultants, is in talks with a new crop of entrepreneurs in Kenya for collaborations on tech-heavy projects. The operations are expected to hit the floor in the first quarter of 2019.
The objective of the project is to strengthen the infrastructure of the agricultural sector with optimized logistics. According to its contribution to the East African country's GDP, this sector is the backbone of the Kenyan economy. It accounts for 25% of the Gross Domestic Product (GDP), 65% of total exports, and more than 18% of formal employment. However, this sector has its share of challenges, and the primary cause behind dwindling food reserves has been identified to be post-harvest wastage. The loss is close to a daunting 50% of the produce.
The implementation of blockchain will provide a decentralized distributed ledger to record data that represent the quantity and quality of crops harvested, transported, and sold. The difference in statistics updated at every stage of the supply chain will facilitate a more accurate calculation of post-harvest loss and narrow down the problem areas in the infrastructure. This record will be a highly reliable one because the encryption with which the data are protected is near impossible to hack. Therefore, the blockchain ledger will cancel out all possibility of manipulated reports and corruption.
The Kenyan private sector is steadily looking to incorporate technological innovations to provide more efficient products that are easy to implement across industries. Blockchain has emerged as a favorite, largely due to the efforts by the Kenyan government to utilize it for transparency in votes during their recent elections. This has clearly fortified trust in the technology.
HashCash Consultants, besides customizing blockchain solutions to meet the specific needs of their clients, also bring an option for better funding for these projects. The process of raising adequate funds to power ideas focused on agriculture is a difficult one, as the industry does not excite traditional venture capitalists. The route of ICOs provided by the blockchain company is a quick and easy alternative to accrue capital for the entrepreneurs without having to divest any part of the ownership rights of their company.
About HashCash Consultants
HashCash Consultants started as a Blockchain Consulting Company in California. Today, HashCash products enable enterprises to move assets and settle payments across borders in real-time using HashCash Blockchain network, HC NET. Financial Institutions use HC NET for Retail Remittances, Corporate Payments, Trade Finance, and Payment Processing. HashCash also runs the US based cryptocurrency exchange, PayBito and the leading Cryptocurrency payment processor, BillBitcoins. HashCash offers cryptocurrency exchange and payment processor white label solutions, comprehensive ICO services and customized use case design and development. HashCash propels advancement in the field of blockchain through the Blockchain1o1 program and its investment arm Satoshi Angels.
Disclaimer: Readers should do their own due diligence before taking any actions related to the company, product or service. BitcoinAfrica.io is not responsible, directly or indirectly, for any loss or damage caused by or in connection with the use of or reliance on any content, product or service mentioned in this press release.
iHub: The First Tokenised African Tech Accelerator

Dubai – 8 November – Kenyan innovation hub and tech accelerator iHub announced today at the ALN Africa Investment Conference in Dubai that it is partnering with Raise, a Bahamian and Kenyan technology company that has developed a company ownership platform to manage compliant digital securities in frontier markets. Built using blockchain technology, Raise will work with iHub to digitise all of its company assets – making iHub the first tech accelerator to take such a step in Africa, and this partnership the first publicised instance of a tokenised asset on the continent.
Raise CEO and co-founder Marvin Coleby also demonstrated the platform at the event, which serves to provide a platform for dialogue on critical commercial and policy topics with the objective of spurring investment into Africa. It draws on speakers from ALN's network of leading corporate law firms in 16 African jurisdictions as well as key policy and investment organisations like the US Trade and Development Agency, Dubai Chamber of Commerce and Industry and the Brenthurst Foundation.
"iHub is committed to making it easier for our community of start-ups and entrepreneurs to raise the capital they need to grow their business," says Nekesa Were, iHub, Managing Director. "The Raise platform promises to radically transform how businesses raise money and we hope this will lead the way for more start-ups in our community to follow suit."
"The iHub has worked with 300+ startups, in various sectors including fintech, agritech, edutech, AI & IoT, health, infrastructure, logistics, and many others," she adds, "and has supported businesses through grants funding totalling more than USD 300 000. The startups in iHub's portfolio have raised over USD 40 million in early and growth stage financing, and a further USD 1 million in grants. The number of jobs that have been created has exceeded 40,000 in the last five years. With an average annual revenue of USD 350,000, the iHub startups have an economic impact of more than USD 104 million. We look forward to working with Raise to bring further value to the iHub community."
Says Coleby: "Raise aims to make it easier to digitally manage and trade corporate assets by providing a compliant way to securitise assets using blockchain technologies. We're excited to partner with iHub to create their security tokens and look forward to the future of creating more accessible and liquid private markets for investors with the use of blockchain-based digital securities in frontier markets."
"It makes absolute sense for iHub to take this step," he adds, "as it has been a major catalyst for regional technology innovation in East Africa, nurturing one of the most vibrant innovation and entrepreneurship ecosystems on the Continent. iHub aims to create an environment of trust and experimentation and in this case it is leading from the front by securitising its assets on blockchain technology."
Disclaimer: Readers should do their own due diligence before taking any actions related to the mentioned company, product or service. BitcoinAfrica.io is not responsible, directly or indirectly, for any loss or damage caused by or in connection with the use of or reliance on any content, product or service mentioned in this press release.