Gateway to Africa: Kingsland Partners With Legacy Capital to Offer Blockchain Developer Training in Mauritius
ATLANTA, Nov. 7, 2018 /PRNewswire/ — Kingsland University today announced their partnership with Legacy Capital to deliver Kingsland's internationally recognised Blockchain Developer courses in Mauritius. Legacy Capital is a fintech management consultancy specialising in bringing unique economic opportunities to Mauritius and the greater African region. Kingsland will offer their full course list in Mauritius, including blockchain developer and executive education courses.
"Blockchain is the great economic enabler of our time. There's a seismic shift happening in global economies right now and no regions in the world will benefit from that shift more than those in Africa. We founded Kingsland to bring disruptive tech skills education to globally underserved regions, and so partnering with Legacy Capital to bring our blockchain education programs to Mauritius is an exciting step," said John Souza, CEO and Founder of Kingsland University School of Blockchain.
Kingsland's blockchain developer training programs upskill existing full stack software developers with the skills necessary to build exciting blockchain projects that are transforming the future of every industry – from agriculture, to medicine and beyond. Kingsland also provides training programs for executives and government officials who want to understand the critical challenges and impacts of blockchain on their organisations and regulatory frameworks.
"Mauritius has really led the way in terms of regulation and governance in the blockchain space, particularly in relation to financial applications of the technology, and they've set up support for blockchain and crypto-tech businesses to establish themselves in Mauritius, so there's a lot of potential for new opportunities and jobs growth," said Robert H. Kim, Director of Global Development for Kingsland.
Legacy Capital, who have a long and successful history of bringing businesses to Mauritius, see blockchain as a key to opening up the future of the African region. With an impressive arena of resources that will become available with our partnership, there is no doubt that there will be high demand for the courses that will be offered. Legacy Capital is in the process of getting the approval from the respective authorities for a partial refund on the course fees.
Legacy Capital welcomes the initiative from The Financial Services Commission in relation to the report published by The Fintech and Innovation-Driven Financial Services Regulatory Committee in Mauritius. By partnering with KingslandUniversity, Legacy Capital is setting the pace for Mauritius within the African Region to be the pioneer in the delivery of courses which will revolutionise the fintech and blockchain industry. Moreover, the Mauritian Government has recently announced its unparalleled support to promote this industry to establish itself as a gateway to Africa.
"Mauritius is uniquely positioned to be a hub for fintech in Africa. Cryptocurrencies and blockchain will have a lasting impact on the region's social, cultural, and economic outputs – but in order to capitalise on the enormous potential of the technology, we need widespread education initiatives. That's why we're partnering with Kingsland, and their world-leading programs to train blockchain developers," said Rouben Chocalingum, CEO of Legacy Capital.
Courses in Mauritius are scheduled to start in 2019.
For more information on how Kingsland ensures the future of blockchain through education, visit www.kingslanduniversity.com
Disclaimer: Readers should do their own due diligence before taking any actions related to the mentioned company, product or service. BitcoinAfrica.io is not responsible, directly or indirectly, for any loss or damage caused by or in connection with the use of or reliance on any content, product or service mentioned in this press release.
Bitcoin Gambling/Gaming Guide Provides GOSU Bitcoin Casino Reviews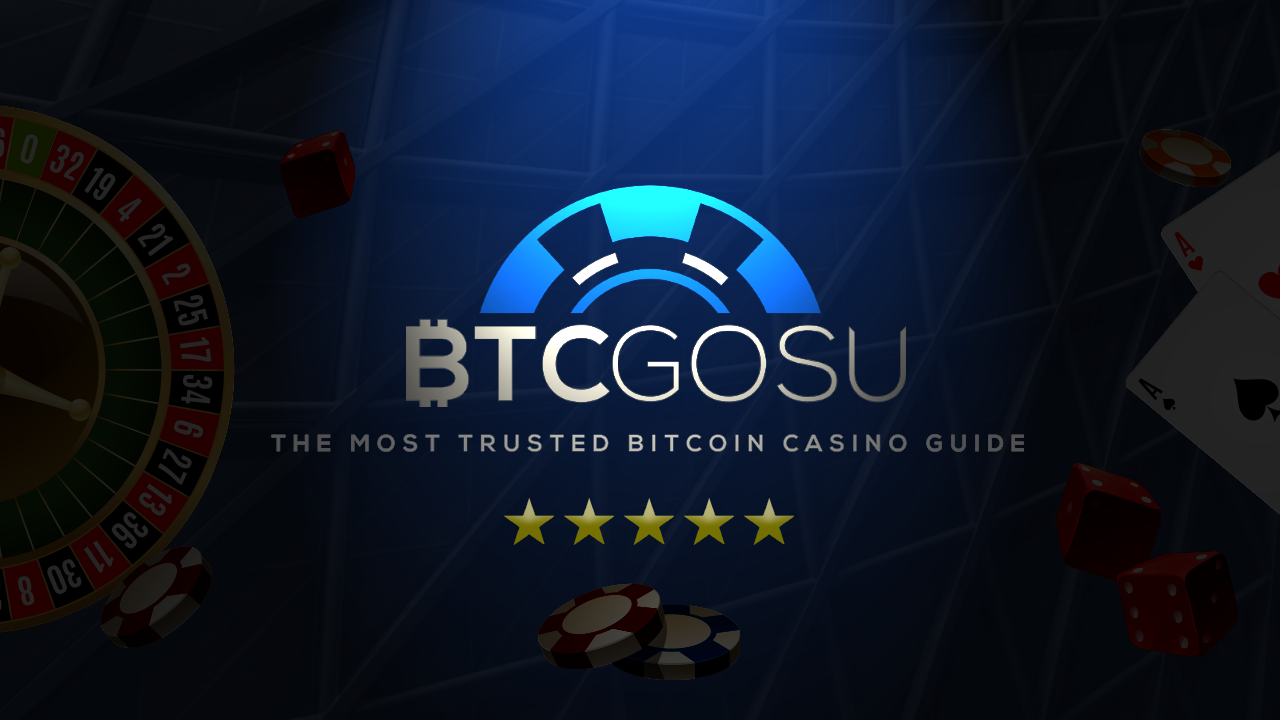 February 15, 2021 – BTCGOSU, an independent guide to Bitcoin Casinos, provides detailed reviews of online casinos and gambling sites. All reviews include valuable, honest information with insights from real players, that are updated regularly.
"Our goal is to enable you to enjoy Bitcoin gaming while remaining confident that you're dealing with casinos that operate with integrity," said a spokesperson for the site. Those interested in gambling online with Bitcoin or other cryptocurrencies can find starred ratings, promotions, overviews, and full write-ups that explain how each reviewed online casino works. Insights into variables such as VIP programs, deposits/withdrawals, customer service, and security are analyzed and tested in detail as well.
BTCGOSU includes the world's largest third-party Provably Fair Verifier, a technology that enables players to verify bets and ensure they are not manipulated. Reviews specific to Bitcoin casino slots and games such as Dice, Crash, and Plinko are also provided. A section on the latest GOSU Bitcoin game reviews is included on the website, as is a section exploring the advantages of Bitcoin gambling.
In addition, you can also find News, promotions, and guides on the site. This provides visitors the chance to find out the latest happenings with some prominent Bitcoin gambling sites and learn more about popular games such as Poker. BTCGOSU promotes only fair and reliable gambling sites; it is designed to provide unbiased, honest reviews of online Bitcoin casinos.
On top of that, visitors can use the site's Casino Comparer, Provably Fair Verifier, and take advantage of BTCGOSU's unique Disputes & Mediation service and Deposit Guarantee. They can also navigate to locate reviews specifically focused on the casinos themselves, bonus types, and games. The BTCGOSU comes from a prominent user of bitcointalk.org, where a complete Announcement Thread (ANN) for this crypto gambling website can be found.
For more information about BTCGOSU, and to read complete reviews written by actual players who contribute to our listings, go to www.btcgosu.com.
Learn more:
Website: https://www.btcgosu.com/
Twitter: https://twitter.com/BTCGOSU
Facebook: https://www.facebook.com/BTCGOSU
Telegram: https://t.me/btcgosu 
Media Contact: admin@btcgosu.com 
Disclaimer: This is a press release. Readers should do their own due diligence before taking any actions related to any company, product, or service mentioned in this article. BitcoinAfrica.io is not responsible, directly or indirectly, for any loss or damage caused by or in connection with the use of or reliance on any content, product, or service mentioned in this post. 
Investors in Africa Can Now Purchase Stocks from the US Market Using Cryptocurrencies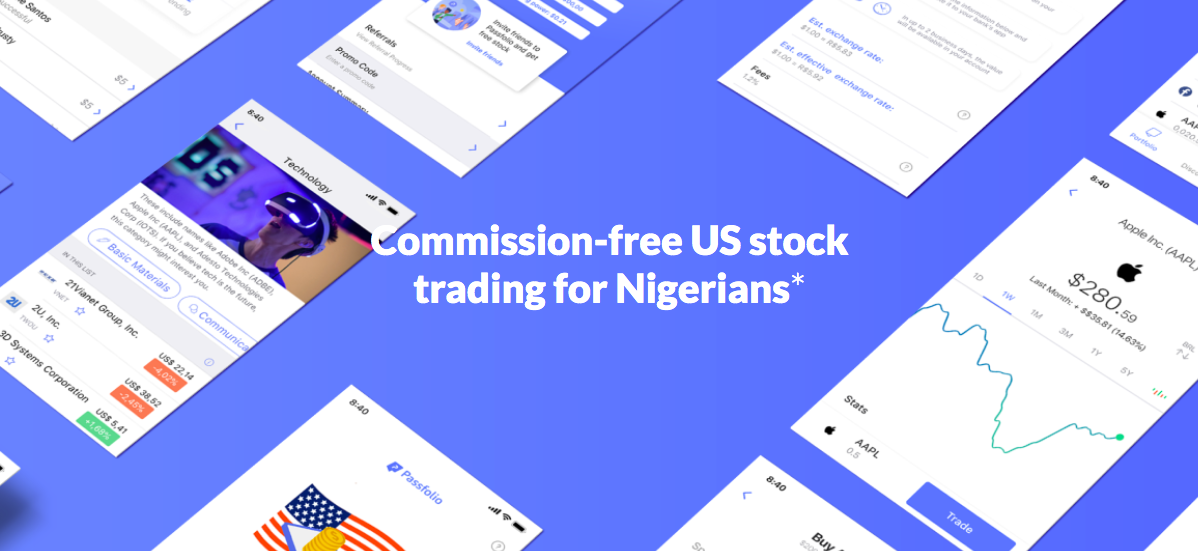 Passfolio is a new investment app that's calling the attention of the market. Through its US registered broker-dealer, Passfolio Securities, the company aims to democratize the access to US investments in countries like Nigeria, by allowing investors to trade 3,800+ US stocks, ETFs, and REITs from the US market with no commission fees*.
Recently, Passfolio has been growing in African countries like Nigeria and wants to facilitate access to US investments in the region. David Gobaud, Passfolio's founder and CEO, says:
"People outside the United States often need hundreds of thousands of dollars to invest in the US stock market – we reduce the minimum to $1 to invest in US stocks of your favorite companies".
What makes Passfolio different from other brokers? Simply put, the possibility of trading and funding your account with cryptocurrencies, through Passfolio Financial*.
Passfolio makes it possible for users to fund their accounts using cryptocurrencies by first converting them into dollars through Passfolio Financial, then moving the dollar proceeds to their brokerage accounts at Passfolio Securities, where users are then able to buy stocks. This way, investors can deposit Bitcoin, Ethereum, Bitcoin Cash, Litecoin, Zcash and other cryptocurrencies and access the US market.
The full list of cryptocurrencies supported by Passfolio (through Passfolio Financial*) can be found below. You can deposit and trade all of them in the app:
Bitcoin (BTC)

Ethereum (ETH)

Litecoin (LTC)

Bitcoin Cash (BCH)

Zcash (ZEC)

Filecoin (FIL)

0x (ZRX)

Aave (AAVE)

Amp (AMP)

Basic Attention (BAT)

Balancer (BAL)

Chainlink (LINK)

Compound (COMP)

Curve (CRV)

Dai (DAI)

Decentraland (MANA)

Kyber Network (KNC)

Maker (MKR)

Orchid (OXT)

Pax Gold (PAXG)

Ren (REN)

Storj (STORJ)

Synthetix (SNX)

Uma (UMA)

Uniswap (UNI)

Yearn Finance (YFI)
To invest with Passfolio, the first step is to complete your registration. The registration can be done in a few minutes through this link, and you will be asked for some basic information. Then, the account is typically approved in a few hours and you'll be able to add funds to your account and start investing.
For US stock trades, Passfolio Securities offers commission-free* trading for assets priced at $5 or more. You can check all other fees that may apply on Passfolio's website: http://passfolio.us/fees
*Securities less than $5 cost $0.02/share. Please see Passfolio's disclosures on other charges.
Disclosures:
Passfolio is the brand name of Panchain, Inc. Passfolio Securities LLC and Passfolio Financial LLC are fully-owned subsidiaries of Panchain, Inc. Securities and cryptocurrencies are very different types of assets. Cryptocurrencies are not securities. Purchasing cryptocurrencies comes with a number of risks. Please read Passfolio Financial Cryptocurrency Risk Disclosure.
Currency and cryptocurrency exchange services provided by Passfolio Financial LLC ("Passfolio Crypto"), a US Money Services Business registered with FinCEN. Passfolio Financial LLC is not a broker-dealer. Cryptocurrencies are not protected by either
FDIC or SIPC. Securities products and services offered to self-directed investors through Passfolio Securities LLC Member FINRA / SIPC. Passfolio Securities, LLC does not provide cryptocurrency-related services. Passfolio Securities LLC is a member of SIPC, which protects securities customers of its members up to $500,000 (including $250,000 for claims for cash).
Explanatory brochure available upon request or at www.sipc.org. To purchase securities using cryptocurrencies, you must first convert them into U.S. Dollars using Passfolio Financial LLC. You must then move the U.S. Dollar proceeds to your brokerage account at Passfolio Securities LLC where you can use it to buy securities.
Please see Passfolio's fractional shares disclosure.
Disclaimer: This is a press release. Readers should do their own due diligence before taking any actions related to any company, product, or service mentioned in this article. BitcoinAfrica.io is not responsible, directly or indirectly, for any loss or damage caused by or in connection with the use of or reliance on any content, product, or service mentioned in this post. 
Nigerians Living in South Africa Can Now Verify Their Remitano Accounts Using Their Nigerian Documents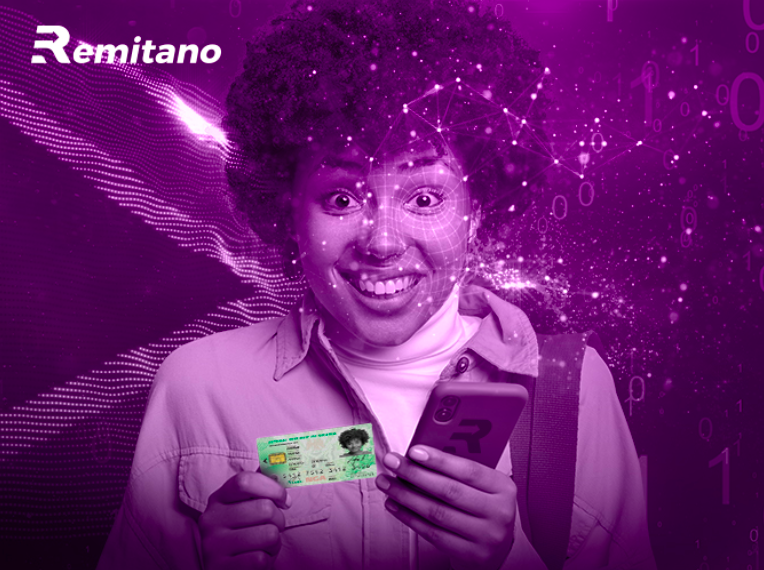 The Remitano ecosystem is a community built on trust, this is why every Remitano user must complete their KYC to gain full access to the entire features of Remitano.
Over time, we realized that a lot of our Nigerian users who have migrated and now live in South Africa are finding it difficult to verify their accounts due to the lack of proper South African documents. As a result of our pledge on continuous improvement, we are now allowing Nigerian traders in South Africa to verify their Remitano accounts using their Nigerian identification documents.
South Africa based Nigerians can now use their Nigerian government-issued National Identity card, Driver's license, international passport, or Voters card to verify their Remitano account despite they no longer live in Nigeria.
This is part of Remitano's effort in a bid to enhance borderless access to financial and cryptocurrency services. Remitano strives on making cryptocurrency trading easy for its users regardless of nationality and location.
What Exactly is KYC and Why Do You Need to Complete It?
KYC is an acronym for "Know Your Customer." It is a means for Remitano to verify its users by requesting and verifying their personal details.
There are five levels of KYC in order to enjoy the highest trading experience on Remitano. The level of KYC you complete will determine your daily deposit and withdrawal limits.
Level one verification requires phone number verification only. This allows users to buy up to $1000 worth of cryptocurrency. However, you would not have access to your Remitano fiat wallet.
Level two verification involves document verification. It involves the confirmation of your identity by providing your government-issued ID card. This will help remitano verify the personal details and address you provided during registration. Level two users can buy cryptocurrencies worth $100,000 per day with a daily withdrawal limit of $1000.
Level three verification requires your bank verification. You need to verify your bank detail to make fiat deposits and withdrawals. Level three increases your buying limit to $200,000 per day and withdrawal limit to $2,500 per day.
Level four and five KYC are for long term traders, and you will need to complete the first three levels. Learn how to complete level 4 and 5 KYC.
The acceptance of KYC (Know Your Customer) has made Remitano one of the most secured peer-to-peer crypto exchange platforms as it has recorded no scam attempts.
The KYC has been used to filter out users with bad intentions and ulterior motives. Traders and investors on Remitano carry out their activities without the fear of being scammed and ripped off their hard-earned money.
Complete your KYC now and begin to buy bitcoin in South Africa on Remitano!
About Remitano
Remitano is a product of Babylons Solutions Limited based in Seychelles. Remitano's purpose is to offer a robust, quality trading experience to all users as a fast-moving marketplace. With necessary safety standards in place, buyers and sellers can come together, store, trade, and withdraw assets, thus avoiding issues common to other crypto exchanges.
Launched in 2014, Remitano is a global cryptocurrency exchange serving international markets, such as Malaysia, China, Nigeria, Vietnam, Australia, Cambodia, and Indonesia.
Got Questions?
Reach out to Remitano via:
Email: team@remitano.com, marketing@remitano.com
Socials: Facebook, Twitter, Reddit, and LinkedIn
Disclaimer: This is a press release. Readers should do their own due diligence before taking any actions related to any company, product, or service mentioned in this article. BitcoinAfrica.io is not responsible, directly or indirectly, for any loss or damage caused by or in connection with the use of or reliance on any content, product, or service mentioned in this post.