Mauritius-based Horizon Africa Launches Blockchain Education Platform for Africans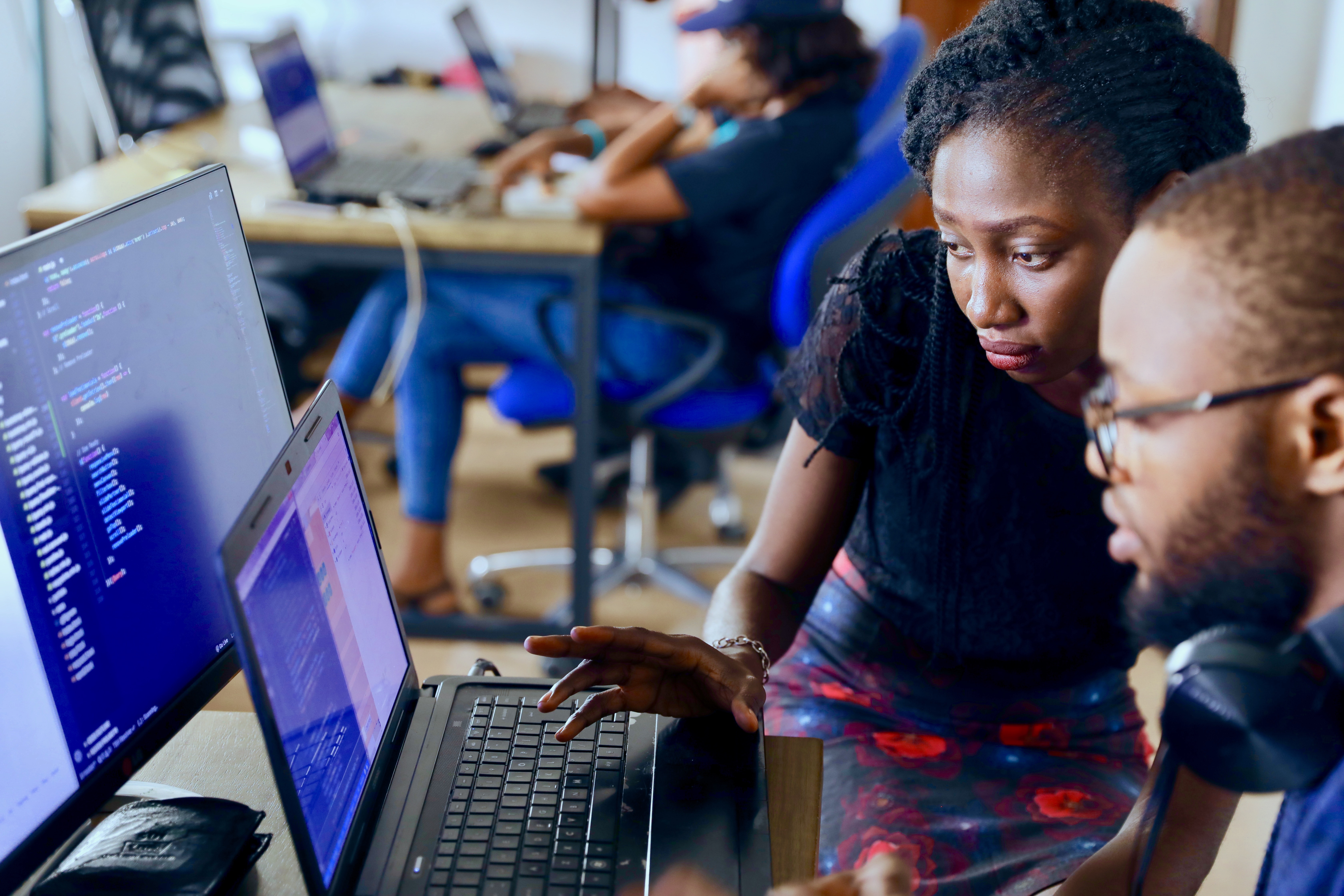 Mauritius-based technology firm Horizon Africa has launched a new platform aimed at educating Africans about blockchain technology and encouraging startups, corporations and public sector institutions to utilise it.
An Ethereum-based Network for Africa
Horizon Africa is an Ethereum-based blockchain platform that offers blockchain solutions and facilitates DApp development. The Horizon Africa Blockchain Network (HABN) aims to apply blockchain to a number of industries including fintech, digital healthcare, education, governance and more.
According to the company's co-founder, Suyash Sumaroo,
"Even though the public Ethereum (blockchain) has been available for years, the blockchain landscape in African countries has not developed much. There is a gap which is being filled by Horizon Africa. Its focus is not about creating a network or increasing the value of its token, but instead to allow people to learn about using the network. Building prototypes and ultimately real solutions is a large part of the mission," he stated in an ITWeb Africa interview.
To make this dream a reality, Horizon Africa aims to involve African developers in the creation of blockchain solutions. The HABN network will provide a 'test bed' for local developers to design and deploy DApps that solve specific challenges in areas such as identity management, land registry, supply chains, gaming, and agriculture.
Sumaroo believes the uptake of blockchain-based products in Africa will increase within five years. He argues that Horizon Africa's platform will play an important role in enabling African companies, startups and governments to learn about the technology, develop an implement blockchain systems.
Investing in Jobs of the Future
The platform launch comes after comments shared by the President of the African Development Bank (AfDB), Akinwumi Adesina, at the 2019 Mo Ibrahim Governance Week, where he urged African governments to move away from "investing in the jobs of the past, but rather in the jobs of the future."
He stated that Africa should position itself to maximise on the opportunities brought by digital technologies such as blockchain, AI, big data analytics, and 3D printing. Sumaroo mirrors the same belief and reiterates that blockchain technology will play a critical role in industries such as finance, agriculture and the public sector in the future of Africa.
BanQu is Leveraging the Blockchain to Give Refugees a Digital Identity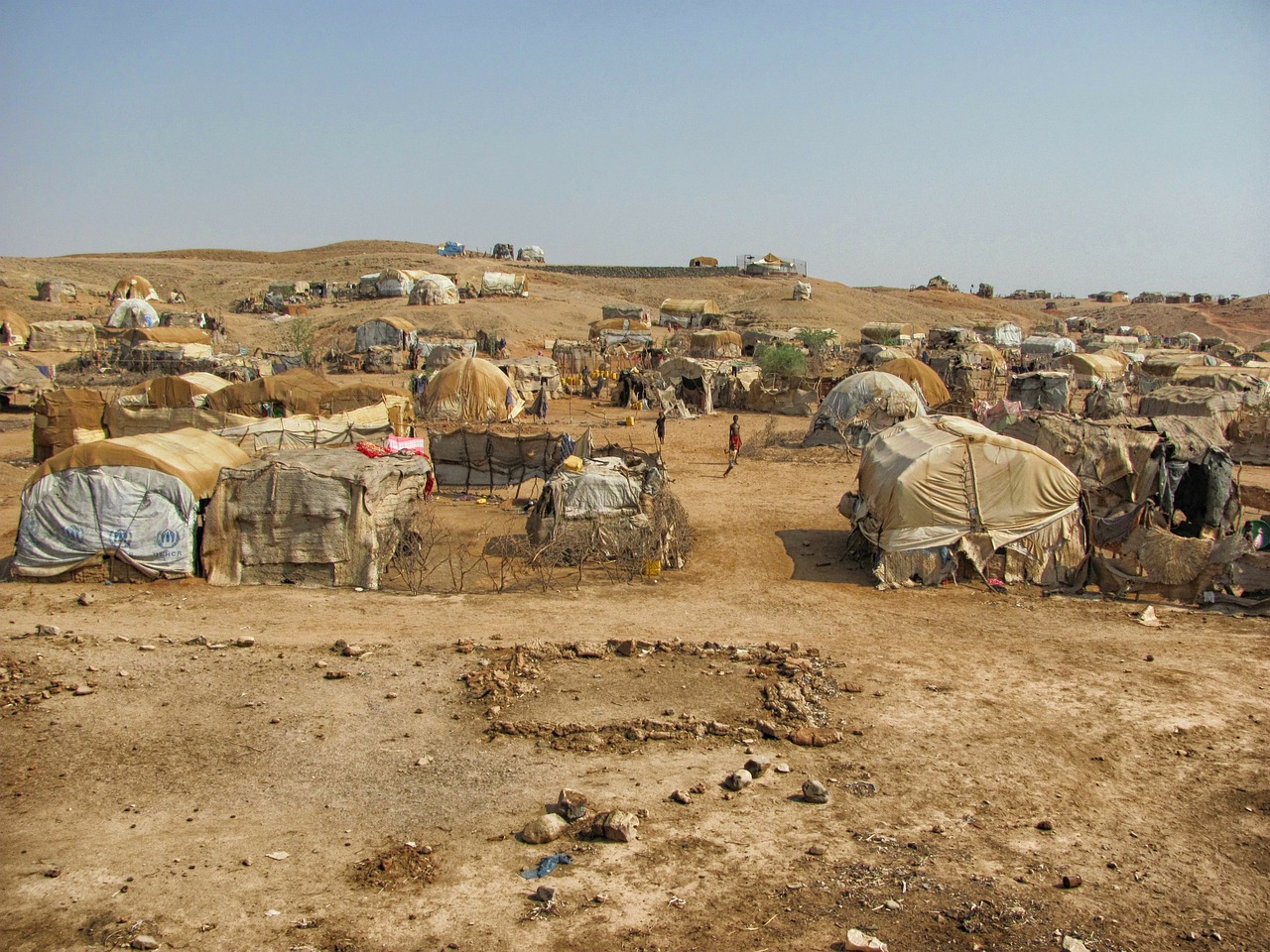 BanQu, a software company focused on eradicating global poverty, is leveraging blockchain technology to provide refugees with a digital identity so that they can continue to take part in society.
Linking Refugees to the Global Economy Using Blockchain Technology
Refugees and displaced persons can continue to live their lives independently thanks to the BanQu blockchain-based solution, which allows them to store their information on a distributed ledger. That means that with their information digitally stored and accessible from anywhere, they can look for jobs, apply for loans, and run their own businesses, thereby, contributing to the host country's economy.
Hamse Warfa got the idea for this solution after experiencing the refugee life in the Daadab Refugee Camp in Kenya. After escaping Somalia with his parents during the civil war at the age of twelve, Warfa knows how it feels like to have one's life turned upside down so suddenly, Fair Planet reported.  His parents, once thriving business people, were now dependent on charity.
"I want all refugees to be able to build transaction-based economic identities that allow them to thrive, including getting loans, and accessing credit for things like businesses and eventually homes. BanQu is for the world's poor, refugees, and stateless people so they can live their lives like the rest of us," Warfa stated in an interview.
How it Works
To use the BanQu blockchain solution, a user creates a digital profile via a mobile phone where they enter their information. A third party, who must also be verified, verifies this information, which is then stored on the blockchain. A user can access his or her information at any time.
Users can also store their financial transactions, health records, education records, and credit histories on the BanQu app, thereby, enabling them to participate in the global economy.
Furthermore, the BanQu blockchain solution also benefits organisations and governments that interact with refugees. For instance, the BanQu platform allows governments to track aid resources that have been disbursed to the target population.
More than 25,000 people across four continents are using the BanQu solution and the company is striving to reach more than 100 million underprivileged people by 2028.
Dr Riby Okoth, a lecturer at the School of Security, Diplomacy, and Peace Studies at Kenyatta University in Kenya, said: "Having the refugees, for example, use their digital footprint to access financial services or job opportunities as the rest of the population not only reduces the culture of dependency but also opens up the global economy to more participants who are growing it rather than depending on it."
According to the UNHCR, there are about 68.5 million people displaced from their homes and among them about 25.4 million refugees and approximately ten million stateless people.
With BanQu's blockchain solution, these people could have the chance to live normal lives where they can access education, healthcare, loans, and employment.
Vodafone Ghana Introduces Blockchain Programme for Technology Students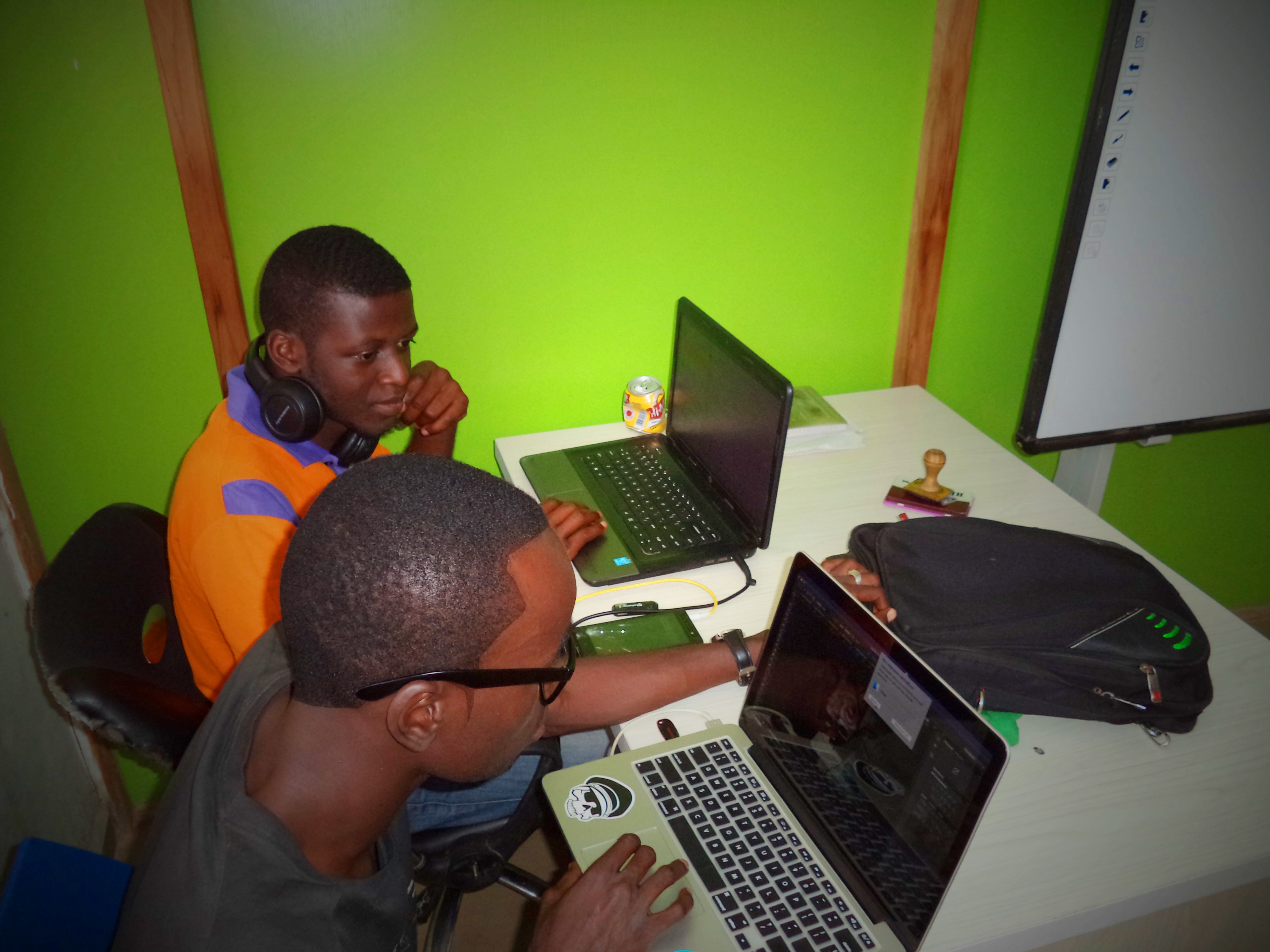 Vodafone Ghana in collaboration with IBM, HackLab Foundation, and Stanbic Bank has introduced a blockchain technology programme for technology students at the Kwame Nkrumah University of Science and Technology (KNUST). The aim of the programme is to promote digital innovation in Ghana.
The Hacklab Foundation Hackathon
The blockchain programme took place at Hacklab Foundation's hackathon held on April 19, 2019, at KNUST. The programme was based on the theme: "Can blockchain technology transform the services sector?"
Hacklab Foundation is a non-profit organisation based in Ghana that instills skills in the youth in preparation for the job market while connecting them to potential employers.
As GhanaWeb reported, the hackathon attracted 600 developers from more than 18 institutions across Ghana with the purpose of finding blockchain-based solutions for the country's market and for the entire continent. Vodafone Ghana will help the developers that had the best solutions from the hackathon to execute their ideas.
"Our status as a leading telecom company in Ghana means we have the power to drive change in our society and this is one of the many avenues we are deploying to accelerate Ghana's digital journey," said Vodafone Ghana's Enterprise Business Director Angela Mensah-Poku.
According to a statement from Vodafone Ghana, the blockchain technology programme will revolutionise how student developers think.
"Blockchain technology is a very fascinating concept which has captured the attention of the world and this hackathon is a demonstration of our commitment to lead a digital revolution in Ghana. We are always excited about the opportunity to unearth young talents in the digital technology sector," Angela added.
Promoting the Digital Revolution in Ghana
Vodafone Ghana has been promoting the digital revolution in Ghana for more than three years, the telco company said in the statement. This has been done through the implementation of a digital strategy that is all-inclusive. Vodafone implements its strategy through annual hackathons, national digital coding, and the youth skills and jobs portal.
Vodafone Ghana was recognised as a digital leader at the Ghana Business Awards in 2018.
How to Bridge the Gap Between Blockchain Hype and Adoption in Kenya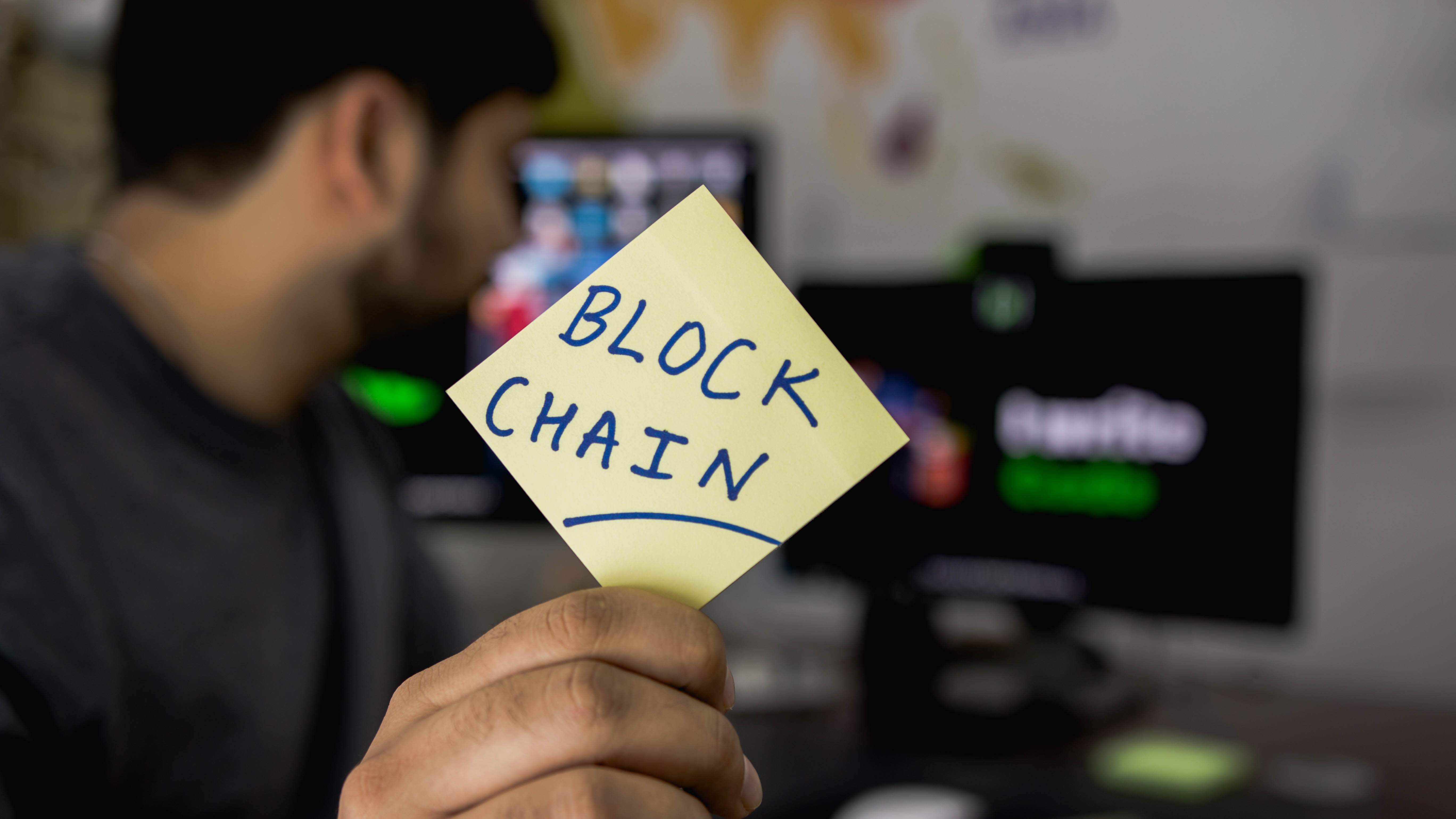 The blockchain has garnered a lot of hype thanks to its potential to disrupt various industries from healthcare and banking to the supply chain and elections. However, there is still a huge gap between blockchain hype and actual implementation.
BitcoinAfrica.io spoke with Kingsley Ndiewo, CEO of Nairobi-based blockchain development and education startup Funtrench, to hear his views on how this gap can be bridged.
Awareness is Everything
The first step towards moving from a lot of talk about what the blockchain could do to adoption is awareness. According to Ndiewo, the Kenyan government and the private sector should spearhead the sensitisation of civil servants, policymakers, and the public.
"When government functionaries are well-informed about the technology itself then they can better push for adoption within government bodies and recognise the benefits that accrue from widespread adoption. Institutions such as NITA and TVET can be equipped to train blockchain skills at a vocational level through private sector partnerships," he said.
The National Industrial Training Authority (NITA) and the Technical and Vocational and Educational Training (TVET) programs focus on instilling hands-on skills to learners. Ndiewo believes that for blockchain technology adoption to actually happen, hands-on training is important as well.
Moreover, for real blockchain adoption to take place in Kenya, the private sector needs to develop market-ready blockchain solutions.
"Only by well-implemented and viable solutions being in use can adoption become possible. A sensitised government will provide opportunities for the private sector to implement blockchain-based solutions," he added.
To this end, little is being done towards increasing awareness and executing blockchain-based solutions in Kenya.
For instance, the Kenyan government created a Blockchain and AI Taskforce in 2018 whose report is yet to be released publicly while only a handful of companies – such as Twiga Foods and the Kenya National Chamber of Commerce and Industry (KNCCI) – have announced partnerships for blockchain-based solutions.
Leading by Example: Blockchain Solutions and Education
With less than a year in the blockchain space, Funtrench is eager to make a change with its three blockchain-based solutions, Ndiewo noted.
The first solution the technology company is working on is a portable DLT. This solution will offer a portable solar-powered blockchain network.
The second solution is SACCO Chain, a mobile app that seeks to solve the challenge of fractional ownership of machinery, vehicles, and other assets.
Ndiewo explained: "Fractional ownership is a key aspect of table-banking and SACCO operation in Africa. The solution will manage member elections on investment and administrative decisions and manage revenue distribution and virtual meetings."
The third solution is Ganji, a cross-border payments and asset exchange platform. The solution solves the issue of cross-border trade in Africa and the high-cost of remittances.
Additionally, Funtrench has partnered with US-based certification company Blockchain Training Alliance (BTA) to offer blockchain education courses such as Blockchain Business Foundations, Blockchain Security Professional, Blockchain Solutions Architect, Blockchain Developer Hyperledger, and Blockchain Developer Ethereum.
The Nairobi-based startup is also working with organisations such as Oshwal College, AkiraChix, BlackRhinoVR, Kesholabs, Hyperledger Community, Kenya's Blockchain & AI Taskforce, and Botlab to promote the blockchain and other emerging technologies in Kenya.
Most Kenyan Companies Will Adopt Blockchain in the Next Five Years
In the next five years, the Funtrench CEO envisions an environment where most businesses, including SMEs, will have deployed blockchain solutions in their operations. Moreover, he expects that blockchain solutions in Kenya will be prevalent in government agencies where they will be used to enhance transparency and secure data.
"We expect that blockchain solutions will be as commonplace as databases and their benefits will be more deeply understood by the general public. This will increase confidence in systems that employ blockchain technology and subsequently increase demand for blockchain-savvy professionals," Ndiewo concluded.