Mauritius Gets First Blockchain Securities Exchange And Will Award Digital Custodian Licences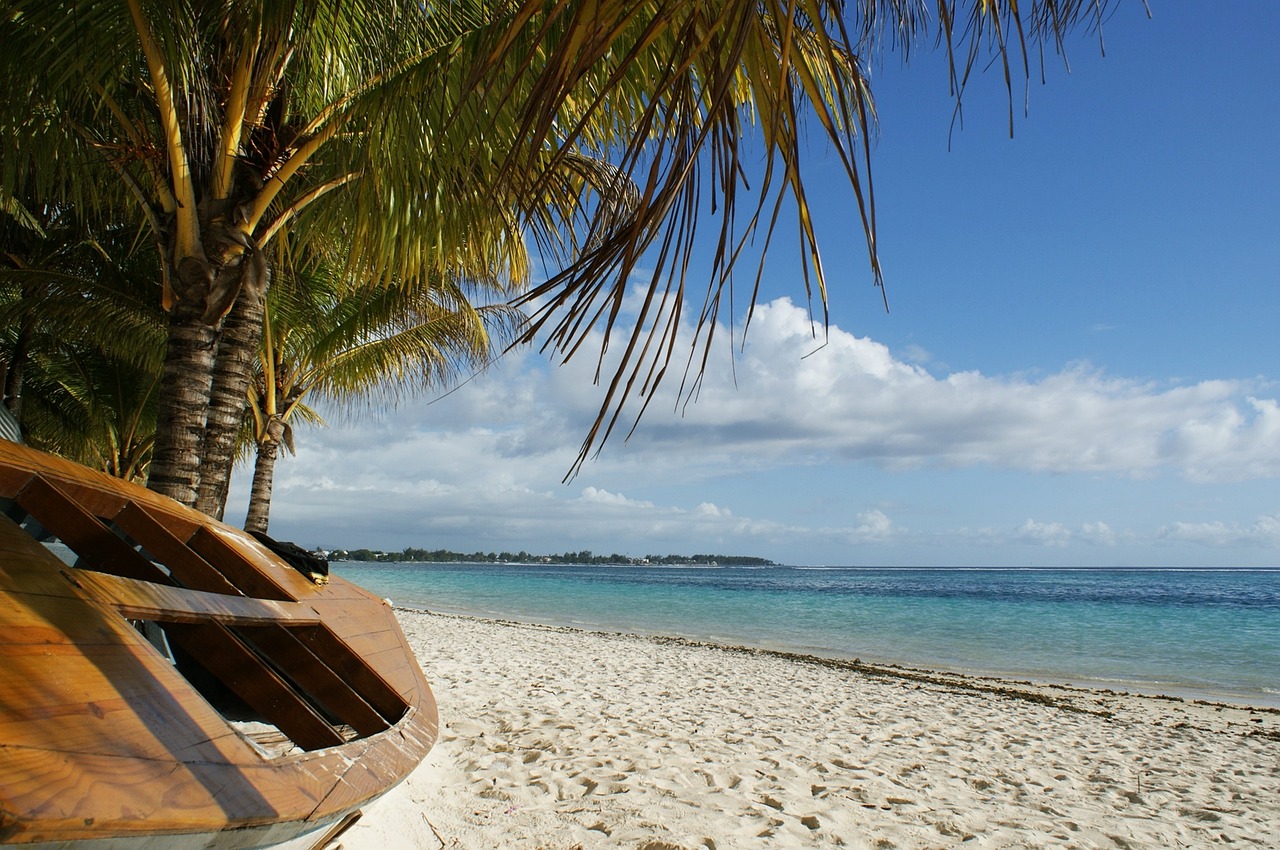 Mauritius will soon start issuing custodian licenses to companies holding digital assets on behalf of their clients because the current licensing regime is not suited for that purpose. Moreover, Mauritius is about to receive its first blockchain securities exchange.
Digital Asset Custodian Licenses
The Financial Services Commission (FSC) of the Republic of Mauritius released the draft framework intended for the fintech companies. They define "digital assets" as electronic tokens representing the holder's access rights to a service or ownership of an asset. The FSC is currently accepting feedback on the proposal from industry representatives, stakeholders and the public. With the discussions and consultations going on till the end of November.
The FSC considers them a digital representation of value which can be a medium of exchange, the unit of account and store of value. The tokens can also represent assets such as debt or equity in the promoter or "provide access to a blockchain-based application, service or product."
Currently, the two kinds of licenses for traditional financial services the FSC provides do not support the specifics of safekeeping cryptographic assets. The proposed license is, therefore, specific to address this difference and comply with the current relevant regulations and laws.
One requirement includes an obligation to "have and maintain a minimum stated unimpaired capital of not less than 500,000 Mauritian rupees ($14,409.64)." Businesses wanting to apply for the license will need to have offices set up in Mauritius and also have permanent representatives to deal with the FSC as well as maintain records of the custodian. The boards of directors will need three members and up, "at least one of whom shall be resident in Mauritius."
Additionally, those providing the custodian service providers will be required to have insurance protection for the assets that are kept in custody. They are subject to providing evidence of such arrangements to the FSC. They must also have systems in place that ensure compliance with all reporting requirements under Mauritian law.
Mauritius Receives a Blockchain Securities Exchange
As a result of Mauritius' openness to digital assets, Mindex, GMEX Group and Hybrid Stock Exchange Corporation Limited (HYBSE) have partnered to create Mauritius' first blockchain securities exchange. The joint venture – called HYBSE International Marketplace – plans to "integrate blockchain solutions and technology with traditional financial industries providing a complete and governed ecosystem that digitalises assets onto the blockchain."
"As we embark on a journey to pave a previous uncharted way forward, this will inevitably create an ideal prospect to move the evolution of all financial systems, light-years ahead. We must also maintain a conscious belief of the power of this evolutionary step, as not to disrupt current global markets, but to rather bolster a new way of thinking that encompasses a decentralised and truly free market entity," HYBSE's operations manager, Daniel Liu, said.
The firms claim SMEs will be able to use the marketplace for an initial blockshare offering (IBO), such as block-shares, from businesses registered on the marketplace at "special discounted rates". IBO is a time-limited offer to purchase cryptonised equities and other cryptonised instruments.
Asset classes that will be facilitated for trade will include cryptonised shares, cryptonised currencies, commodities, indices, forex, ETCs (exchange-traded commodities), ETFs (exchange-traded funds), and CETFs (crypto exchange-traded funds).
HelloGold and Baobab Group Partner to Boost Financial Inclusion in Africa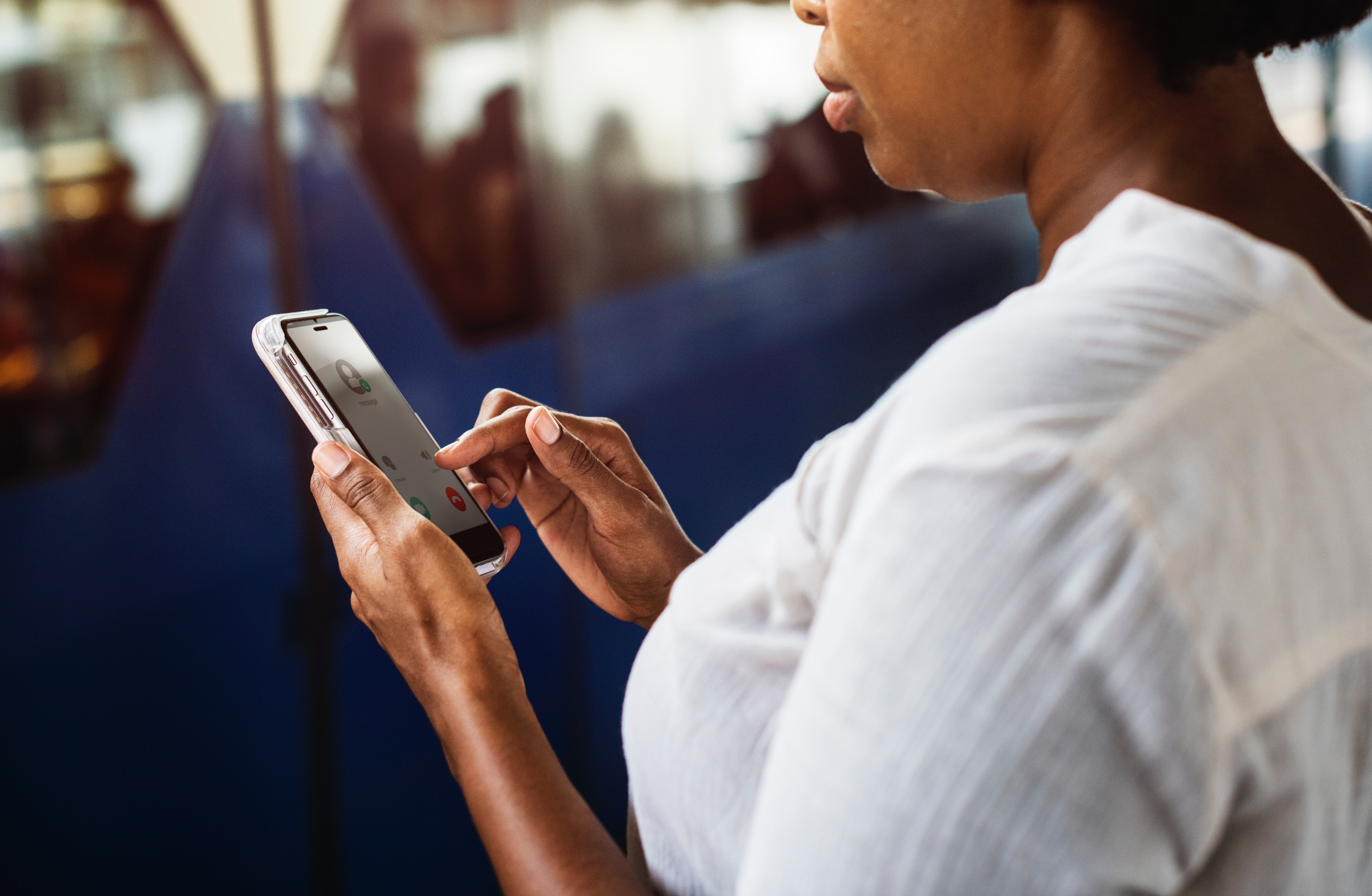 Malaysian fintech savings platform HelloGold has partnered with Baobab Group to boost financial inclusion in Africa. The partnership will help the Asia-based company to enter the African market where it will offer financial products alongside Baobab.
The HelloGold and Baobab Group Partnership
HelloGold will leverage Baobab's infrastructure and experience in offering digital financial services while bringing on board its gold-backed savings and products, according to DigitalNewsAsia. Moreover, the partnership will enable Baobab to scale its financial inclusion services on the continent via an integrated savings platform.
The integrated savings platform will enable users to purchase, invest, and save in gold via a mobile app. The use of the mobile app will make gold an easily accessible and secure savings option for customers.
Baobab currently operates in nine African countries, has 1,140 functional service points across Africa and has distributed over $1.1 billion loans to micro businesses, women, and the youth.
Arnaud Ventura, Baobab's Group chief executive officer and founder, said: "We are pleased to announce this partnership, which will allow our clients to benefit from new digital services. The possibility to easily save and invest in gold is an additional key offered to our clients to unleash their potential. This collaboration with HelloGold will allow us to integrate this savings offer in the nine African countries we are working with."
"Our partnership with Baobab demonstrates HelloGold's capacity to provide financial solutions for our current and prospective partners. While we bring financial products on our technology, we support our partners in the building of their own offerings, providing differentiated value and services on their platforms," HelloGold's CEO Robin Lee commented in a statement.
Baobab enables its customers in Africa and China to manage their finances instantly, safely, and easily with its digital and mobile solutions. HelloGold offers its customers the opportunity to purchase and sell gold via an app. The physical gold is stored in secure and insured vaults in Singapore and it can be used as collateral for loans or as savings.
According to Lee, HelloGold applies blockchain technology in its financial products to make them affordable to customers.
Future Plans
HelloGold plans to establish gold vaults in Dubai and to offer its products in Indonesia and the Middle East this year. The company also recently launched in Thailand.
With mobile-driven financial inclusion in Africa on the rise, the two companies are positioning themselves to tap into the opportunities of the growing digital financial sector on the continent.
According to the World Bank Findex survey, financial inclusion grew from 23 percent in 2011 to 43 percent in 2017 in Sub-Saharan Africa.
What to Expect at the Blockchain Africa Conference 2019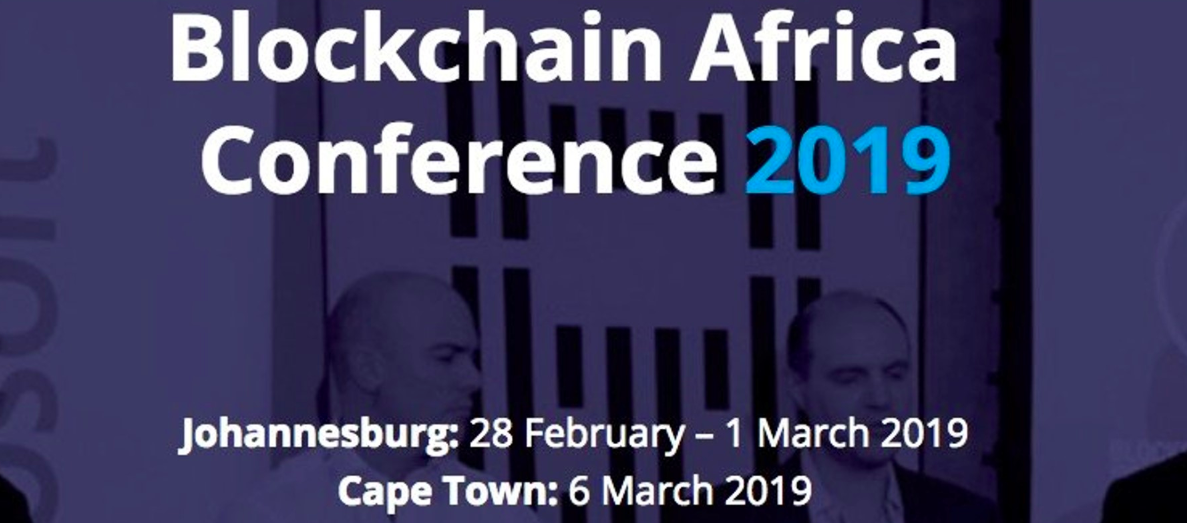 The Blockchain Africa Conference is scheduled to take place in Johannesburg between February 28 to March 1, 2019, and in Cape Town on March 6, 2019.
What to Expect at the Conference?
Currently, in its fifth edition, the Blockchain Africa Conference is an annual event that is organised by Bitcoin Events. The three-day event will see more than 800 plus delegates listen to more than 50 speakers from around the world.
Given that the African continent has a lot of challenges with doing business, the conference seeks to explore how blockchain technology can be used by different industries as well as organisations to streamline systems and processes to improve Africa.
As Bitcoin Events has organised two different conferences in two of the most popular cities in South Africa, attendees should expect a myriad of offerings. The three-day Johannesburg conference will focus more on "blockchain enterprise development, blockchain use-cases, self-sovereign identity, enterprise blockchain in finance, the future of banking, as well as challenges facing blockchain technology such as interoperability and scalability."
The one-day Cape Town conference will focus on how the blockchain and digital currencies can be utilised to attain the UN's Sustainable Development Goals for economic growth and social inclusion by facilitating and enhancing access to a broad range of financial services that are crucial in the achievement of Africa's economic growth as well as long-term poverty reduction.
The speakers lined up for the Cape Town conference will focus on how blockchain technology can be utilised for new social projects in different areas like decentralised services for identity, patient records, remittances, healthcare support, renewable energy, provision and distribution of aid and support, and community currencies, among other areas.
Artificial Intelligence, Blockchain and Impact Training Course
Attendees of the Blockchain Africa Conference in both cities will also be able to take part in a two-day training session on blockchain technology and artificial intelligence (AI). For this, Bitcoin Events has partnered with Intelligent Impact and Blockchain Academy to offer the practical course that is meant for enterprises, development organisations, non-profits, corporates, governments and investment firms. Participants who attend the course will also be introduced to a wide range of emerging technologies.
List of Speakers
Bitcoin Events has selected a panel of speakers who are well-known globally for their contribution to the bitcoin and blockchain technology space. For both the Johannesburg and Cape Town conference, speakers lined up for the conference are people who have had their careers in the crypto space since it was started.
The list of Johannesburg speakers include:
Farzham Ehsani, CEO and Co-Founder of VALR.com – Master of Ceremonies
Brian Behlendorf, Executive Director of Hyperledger Project – Keynote Speaker
Charlene Chen, Co-Founder and Chief Operating Officer at BitPesa
Mandla Magagula, Blockchain Consultant at Rand Merchant Bank
Tanya Knowles, Chair of the South African Financial Blockchain Consortium
Ntuthuko Bhengu, Health Expert on the SA National Planning Commission and a Chartered Director (SA)
The list of Cape Town speakers include:
Didi Sehume, Project Lead and Strategist at Hume Est/ MC & Moderator – Master of Ceremonies
Marcus Swanepoel, Co-Founder and CEO of Luno
Monica Singer, Creator of Opportunities at ConsenSys
Kwame Rugunda, Chairman of the Blockchain Association of Uganda
Simon Dingle, CEO of Inves Capital, South Africa Radio Presenter
Lorien Gamaroff, Founder/CEO of Bankymoon and Co-Founder/CEO of CentBee
Get Your Ticket
From 2014, the Blockchain Africa Conference has been known to bring together thought leaders, entrepreneurs, and industry leaders to discuss the future of the blockchain and crypto in the African continent.
Tickets are already on sale. You can purchase your Johannesburg ticket here or for Cape Town here.
Africa Blockchain Alliance Joins Hands with ConsenSys Academy to Offer Blockchain Developer Program in Africa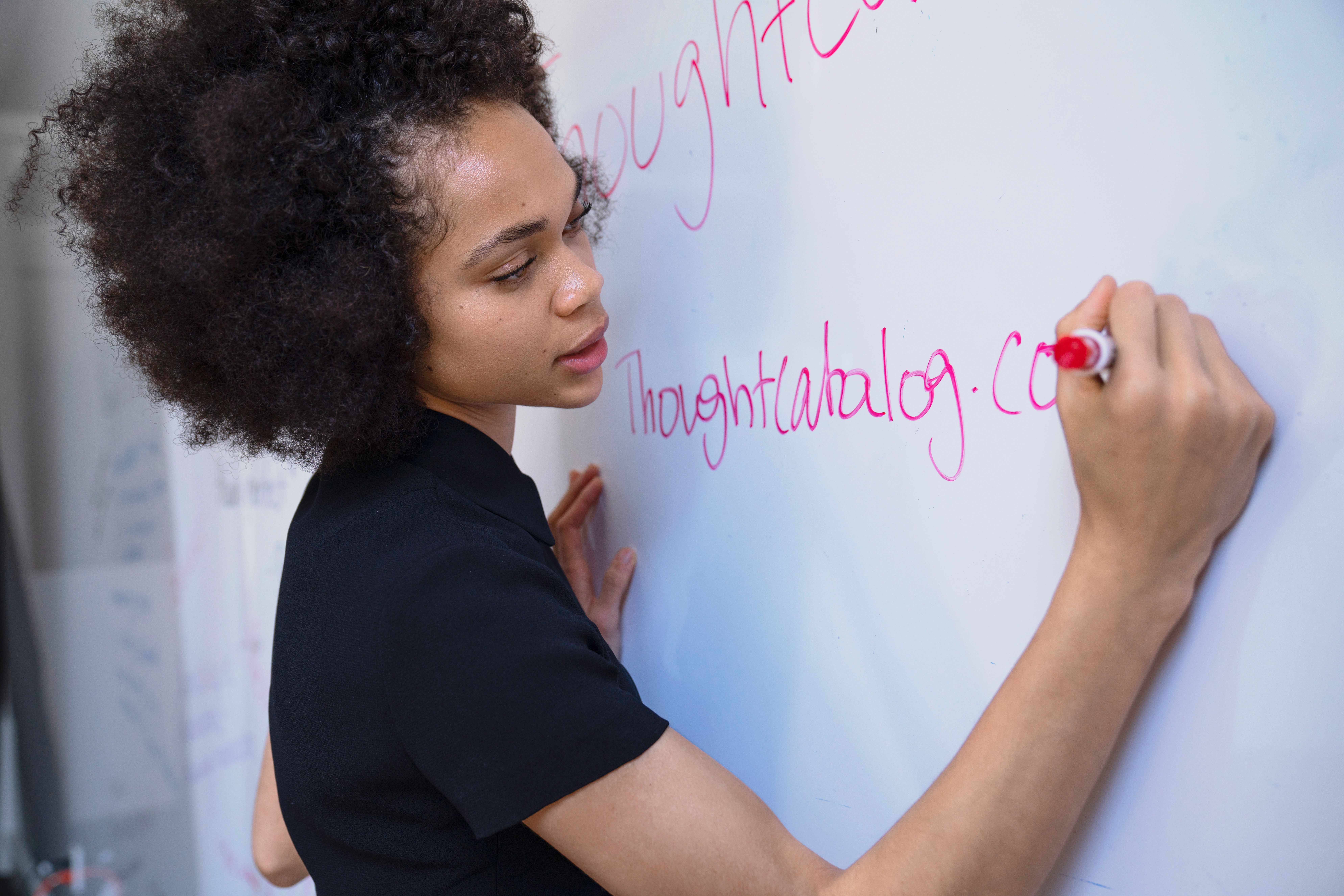 The Africa Blockchain Alliance (ABA), headquartered in South Africa, has joined hands with ConsenSys Academy to offer a blockchain developer program in Africa. The aim of the program is to produce highly-skilled Ethereum developers in response to the high demand for blockchain experts worldwide.
The Blockchain Developer Program
ConsenSys Academy focuses on promoting Ethereum education globally while the Africa Blockchain Alliance focuses on policy advocacy and facilitating awareness in blockchain technology. The blockchain developer program, which will be offered online, will begin on March 1, 2019, and will run for three months.
The program will include fresh and improved content created from the feedback of former ConsenSys graduates. It will cover smart contract development, DApp development, best security practices, and Ethereum concepts.
Participants will undertake the course for about ten to fifteen hours per week inclusive of four to five quizzes and a project. Once graduates have successfully completed the program and the project, they will receive certificates on the Ethereum blockchain.
The Africa Blockchain Alliance in conjunction with its network of partners will provide support through meetups, community events, mentors, and in-person sessions in hand-picked African cities.
The founder of the Africa Blockchain Alliance Ben Onuoha stated:
"I am particularly excited about this initiative as this is our contribution to helping bridge the global blockchain knowledge gap in order to help meet the demand for blockchain developers as well as creating more diversity in the blockchain world. This program also has the potential to create employment for the graduates. Finally, blockchain expertise in Africa owned by Africans to deliver blockchain solutions is lacking and we are excited to be leading the charge in this regard."
Registration
The blockchain developer program is open to both individuals and organisations from anywhere in Africa. Registration for the program can be done on the Africa Blockchain Alliance's website.
Learners are required to have a stable Internet connection and a computer running the latest versions of Linux, Mac OS X, or Windows.
The Benefits of the Blockchain Developer Program
The graduates of this program will benefit in various ways such as gaining the opportunity to work for global companies, getting mentorship from developers in the Ethereum ecosystem, and becoming certified blockchain developers.
The program will also enable organisations to create blockchain developer expertise in-house, work on ideated use cases, and access certified and experienced blockchain developers.
The blockchain developer program comes at a time when African countries are reacting positively to blockchain technology with the plan to use it in various sectors. Therefore, this program could provide the talent pool African countries need to implement the blockchain.
If you want to learn more about blockchain development, you can check out our guide on 'How to Become a Blockchain Developer' and our review of the best blockchain online courses.