The Top 5 African Countries That Are Embracing Bitcoin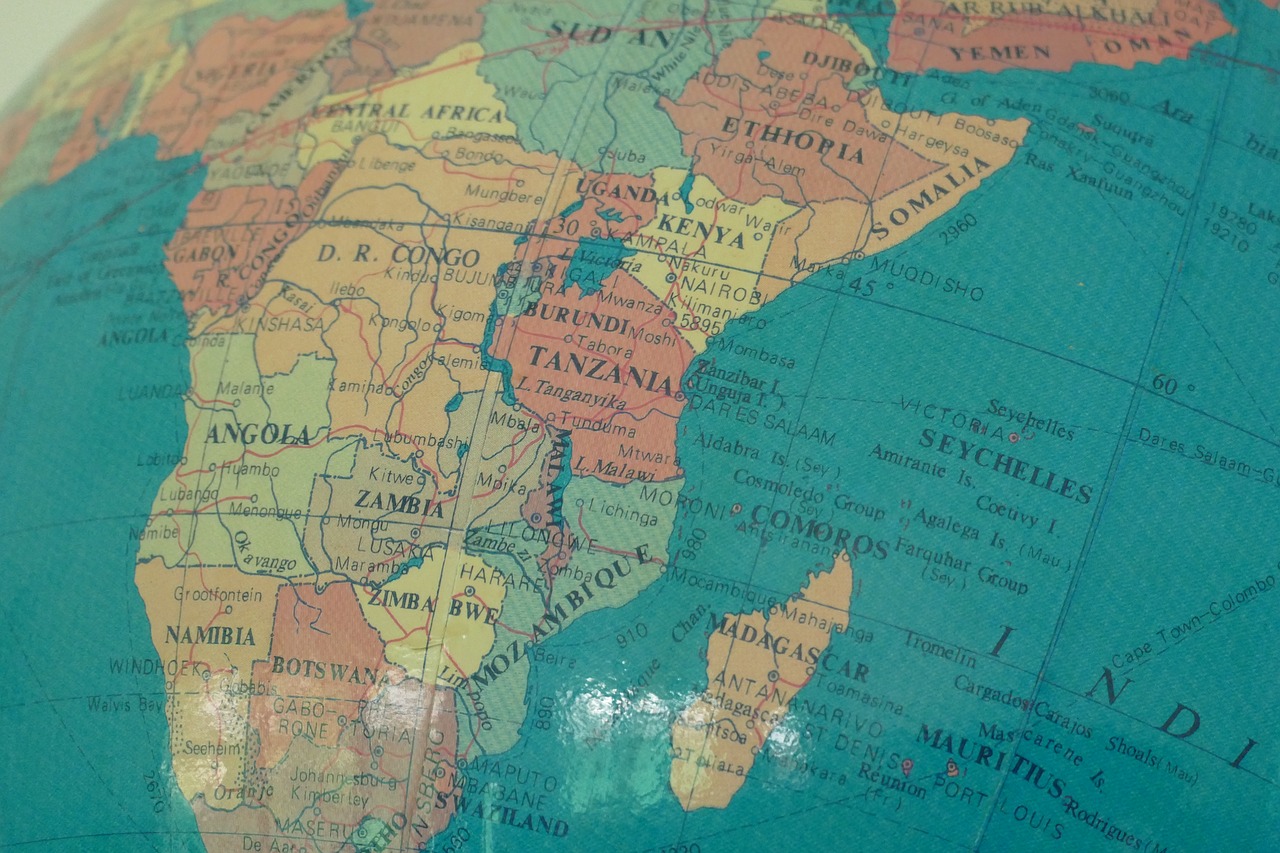 Bitcoin tends to polarise opinions between sceptics and believers, with almost no room for the middle ground. However, there's a substantial demand for bitcoin and other cryptocurrencies in many Africa countries.
Do a quick search on Google Trends and you will see three African countries in the top ten of global search interest for the term "bitcoin." This is a testament to the embrace of bitcoin in a number of leading African economies.
In this guide, you will discover the five leading bitcoin economies in Africa that have the most demand for digital currency as well as the most active local cryptocurrency communities.
South Africa
Bitcoin is popular among South Africans. According to their search interests on Google, they top the ranking for bitcoin. One particular group bitcoin appeals to is millennials. South Africa has a lot of them. Young people between the ages of 15 to 34 years old make up 20.6 million people – 35.7 percent of the total population, according to Statistics South Africa's 2018 mid-year population estimate report. Combined with the fact that the country has one of the highest internet penetration rates in Africa, the country has become a sweet spot for many cryptocurrency exchanges.
The online multi-asset broker, eToro, reported a 671 percent increase in new users trading between January and November 2017, and a 574 percent increase a year before. LocalBitcoins, one of the largest peer-to-peer (P2P) bitcoin marketplaces in the world, saw over 600 percent increase in trading volume between January and December 2017, according to data from CoinDance.
The latest report by Ecobank on the state of cryptocurrency regulation in sub-Saharan Africa shows only two – South Africa and Swaziland – have a favourable stance on cryptocurrencies. The bank analysed 39 African countries.
The South African Reserve Bank has stated that virtual currencies pose no significant risk to financial stability, price stability or the National Payment System.
Africa's second-largest economy has been struggling to stand on both feet for the past two years; the economy has refused to grow. In light of this, bitcoin has become a haven from the political and economic turmoil.
Nigeria
In Nigeria, many local traders and activists believe this is an opportunity to liberate themselves from a flailing economy using digital currencies and blockchain technology.
The main driving force for Nigeria's strong bitcoin adoption could be tied to the prolonged dollar shortage in the country in 2016 and 2017. The government had devalued the currency and inflation was at rising rapidly. Bitcoin was a viable means for Nigerians to work around the lack of access to foreign exchange and also preserve their money from being eroded by inflation.
In the week of August 19, 2017, LocalBitcoins' trading volume crossed the 1 billion naira mark (about $360 million) in Nigeria. The exchange's weekly trading volume has not traded less than that amount since then. Local crypto exchanges have also been on the rise in the country giving more people access to a broader range of cryptocurrencies.
Zimbabwe
The situation in Nigeria is not too dissimilar from Zimbabwe. A cash-strapped economy, failing currency and depleted foreign exchange markets saw locals turn to bitcoin as a store of value. Golix, the leading crypto exchange in Zimbabwe, says it processed bitcoin transactions worth around $1 million during October 2017. The price of bitcoin had once risen more than double the average price in other countries in 2017.
However, in 2018, the relationship between financial regulators and crypto businesses have been strained. The Reserve Bank of Zimbabwe (RBZ) decided to ban all local financial institutions from servicing cryptocurrency businesses. There have been court cases and more back and forth between the country's leading crypto exchange, Golix and the RBZ, but as it stands it is difficult for local exchanges to operate within the country's borders.
Young Zimbabweans – desperate to overcome the foreign currency and liquidity challenges plaguing the country – have found innovative ways around the ban though. Recently, Cryptogem Global defied the ban and opened a branch in Zimbabwe's capital, Harare. Remitano and LocalBitcoins have also been servicing crypto fans in Zimbabweans.
Kenya
A Citibank research in December 2017 ranked Kenya among countries with the largest bitcoin holdings worth $1.63 billion, approximately 2.3 percent of the GDP.
The East African country has one of the highest bitcoin trading volumes in Africa. The weekly trading volume on LocalBitcoins jumped by almost 429 percent in 2017 and has only dipped by 19 percent this year despite bitcoin losing two-thirds of its value.
Also, local innovators have launched cryptocurrency systems to support payments and cross-border transactions, as embodied by initiatives like BitPesa.
Kenya is also one of the few countries in Africa with a Bitcoin ATM. Others are Zimbabwe, South Africa, and Djibouti.
Ghana
Ghanaians began the year 2018 with a statement from the Bank of Ghana (BOG) cautioning the public about the use of bitcoins.
The central bank also expressed an interest in introducing cyber security guidelines to guide the use of digital currencies in the country. The central bank presented a bill referred to as Payment Systems and Services Bill to the Ghanian parliament. The BOG also hailed the potential of the technology behind bitcoin, blockchain.
A report earlier in 2018 shows Paxful, one of the prominent P2P exchange in Africa, monthly bitcoin volume in Africa is now around $40 million. The company's most active locations are Nigeria and Ghana, the second and third largest markets respectively.
There are also several local bitcoin and blockchain startups, such as Bitland and BTCGhana.
Mauritius to Receive World's First Digital Asset Custody Regulatory Framework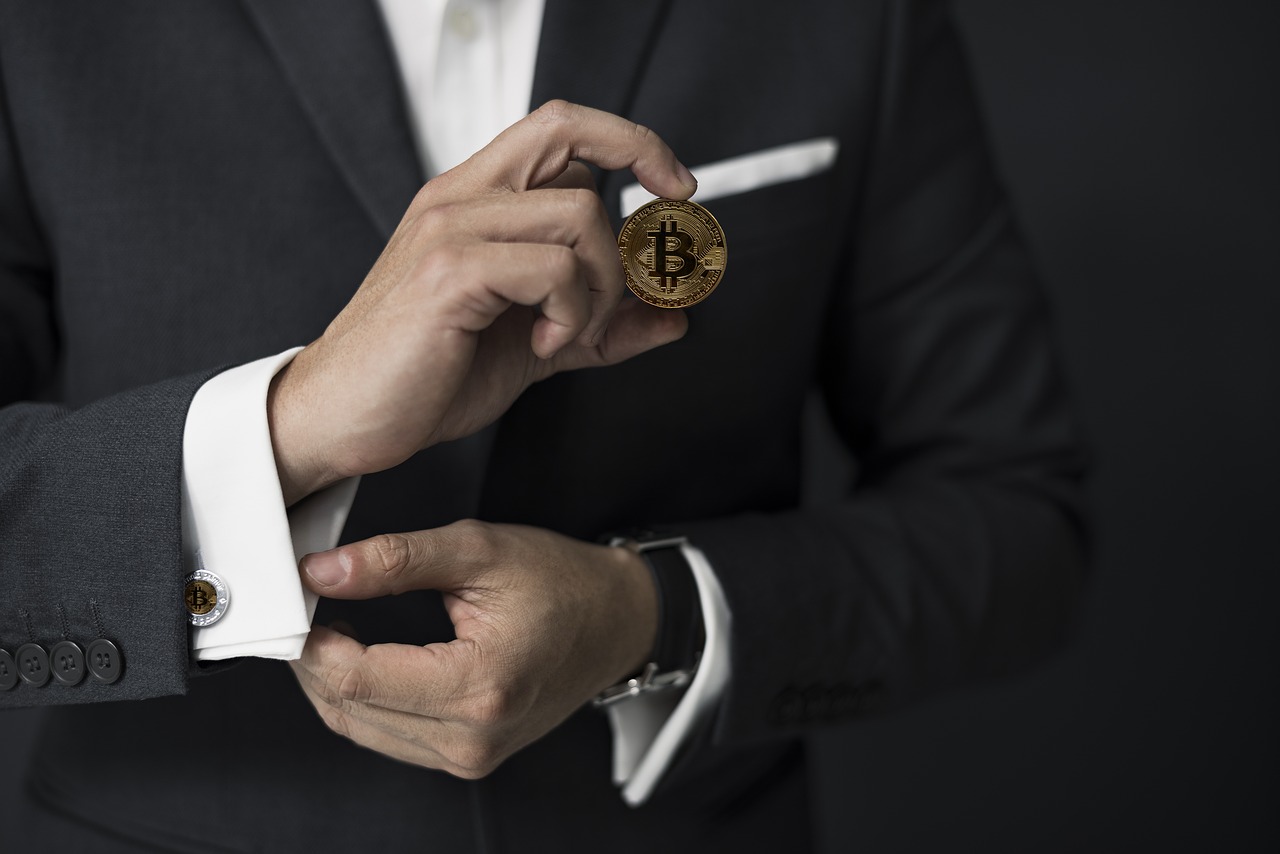 Mauritius is set to receive the first digital asset custody regulatory framework in the world, according to an announcement by the country's Financial Services Commission (FSC). The framework will be effective from March 1, 2019.
The Digital Asset Custody Regulatory Framework
On September 17, 2018, digital assets were recognised as an asset class for Sophisticated and Expert Investors by theFinancial Services Commission, Mauritius (FSC). This was followed by the FSC issuing a consultation paper with the intention of getting public and stakeholder feedback on the proposed Custodian Services (Digital Asset) License regulation, as BitcoinAfrica.io reported in November 2018. The license enables its holder to offer custody services for digital assets.
"In revolutionising the global FinTech ecosystem through this regulatory framework for the custody of Digital Assets, my Government reiterates its commitment to accelerating the country's move to an age of digitally-enabled economic growth. As an African country, we look forward to fostering further innovation and bringing more prosperity to the region," said Pravind Kumar Jugnauth, Prime Minister of the Republic of Mauritius.
The regulatory framework will make Mauritius the first jurisdiction to create a "regulated landscape for the custody of digital assets. Holders of the Custodian Services (Digital Asset) License will equally have to comply with the applicable framework for AML/CFT, in line with international best practices," the announcement read.
Support for the Regulatory Framework
According to the FSC, the regulatory framework was created after consultations with the Organisation for Economic Cooperation and Development (OECD) on the regulation and governance of digital financial assets.
The Chief Executive of the FSC, Harvesh Seegolam, asserted: "The FSC is committed to implementing enabling frameworks which facilitate the development of the Mauritius IFC. We continue to collaborate with our international counterparts and stakeholders in introducing the appropriate regulatory mechanisms."
The Bank of Mauritius is also in support of the regulatory framework. The bank's governor, Yandraduth Googoolye, said: "The Bank of Mauritius is supportive of innovation in the financial services sector. Banks, depending on their respective risk appetite, are encouraged to develop business relationships with players in the Digital Assets segment."
In light of this announcement, the custody services license regulation could create a thriving cryptoasset industry in Mauritius, which could help position the country as the go-to digital asset investment hub on the continent.
Ghana's SEC Mulls Over Cryptocurrency Regulation Framework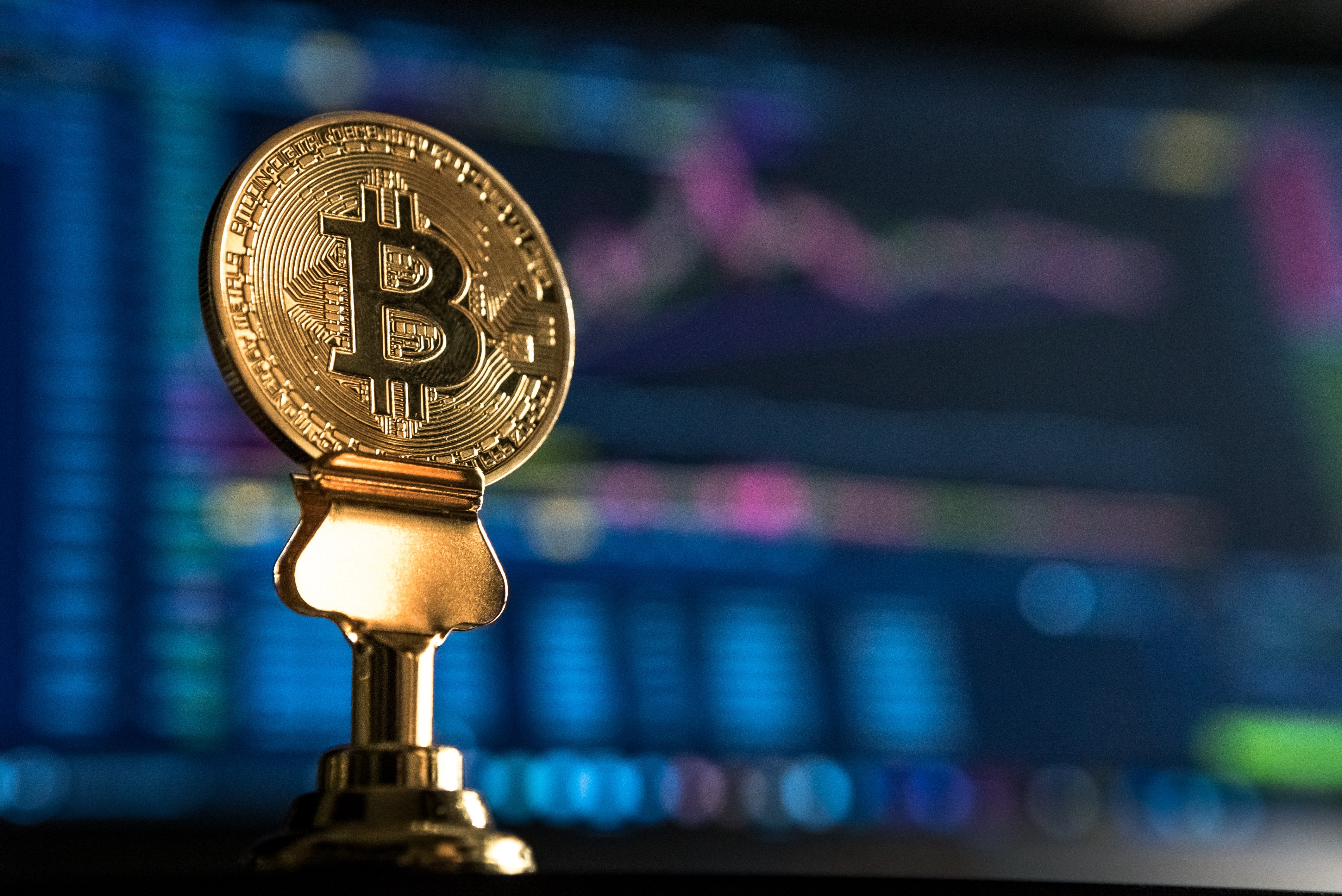 Ghana may soon receive a cryptocurrency regulation framework that would enable local bitcoin startups and exchanges to operate legally and without the threat of a potential regulatory crackdown.
Cryptocurrency Regulations in Ghana
According to News Ghana, the country's financial regulator, the Securities Exchange Commission (SEC), is contemplating regulating cryptocurrencies. The commission is also considering licensing exchanges dealing with digital assets.
The news comes at the backdrop of the increasing number of fraudulent "crypto" investment schemes in the West African nation. Last year, over 100,000 Ghanaian investors were reportedly victims of a crypto investment scam called Global Coin Community Help (GCCH), which saw the investors lose 135 million Ghanaian Cedi.
The SEC Deputy Director General, Paul Ababio, said: "[…] Desist from dealing with these crypto entities. […] When you choose to go there you are on your own. We have adopted a wide range of changes on it and we are still doing our research and gathering information. We welcome any input that people might have to help us formulate a view on how we should deal with it in Ghana."
The State of Cryptocurrencies in Ghana
Like many central banks in Africa, the Bank of Ghana has warned citizens against investing or transacting in cryptocurrencies due to the risk involved.
Frances Van-Hein Sackey, the Secretary to the Bank of Ghana, in response to the GCCH scam, wrote in a statement: "Anyone who does business with these entities does so at his or her own risk and the Bank of Ghana will not be liable for the refund of any deposit lost by a depositor."
The current state of cryptocurrency in Ghana could, however, change if the SEC regulates the sector, according to a report by GhanaWeb. The SEC 'Ababio said that Ghana's Economic and Organised Crime Office (EOCO) is probing three cryptocurrency companies whose operators are currently missing in action.
"[…] It has been very preliminary and it is a new area of our work that we are going to be quite strong on as well. We will be coming out shortly with a lengthier statement and we will name some of these firms," he stated.
Furthermore, Ababio revealed that some of these firms operate online and do not have a physical presence. These firms will be classified as illegally operating in the investment sector, he added.
What Could This Step by the SEC Mean for Ghana?
According to the CEO of Modulus, Richard Gardner, the move by Ghana's SEC is commendable since regulation of the sector will provide standard rules for exchanges to operate by. He believes that this will make the industry viable while protecting consumers from exchanges that engage in market manipulation, abusive trading, and money laundering.
Gardner also noted that the public and private sectors should work together towards creating these regulations.
"The best way to regulate an industry, especially one which is so technical, is to bring together those involved in the private sector, along with those from the public policy side. Together, we can usually find a way to encourage industry growth while protecting consumers," he said.
Regulations can have a substantial impact on the local bitcoin startup community. Hence, it will be interesting to follow these developments in the coming months as they could mean the difference between Ghana establishing itself as an African leader in the cryptocurrency space or not.
Places in Africa Where You Can Find a Bitcoin ATM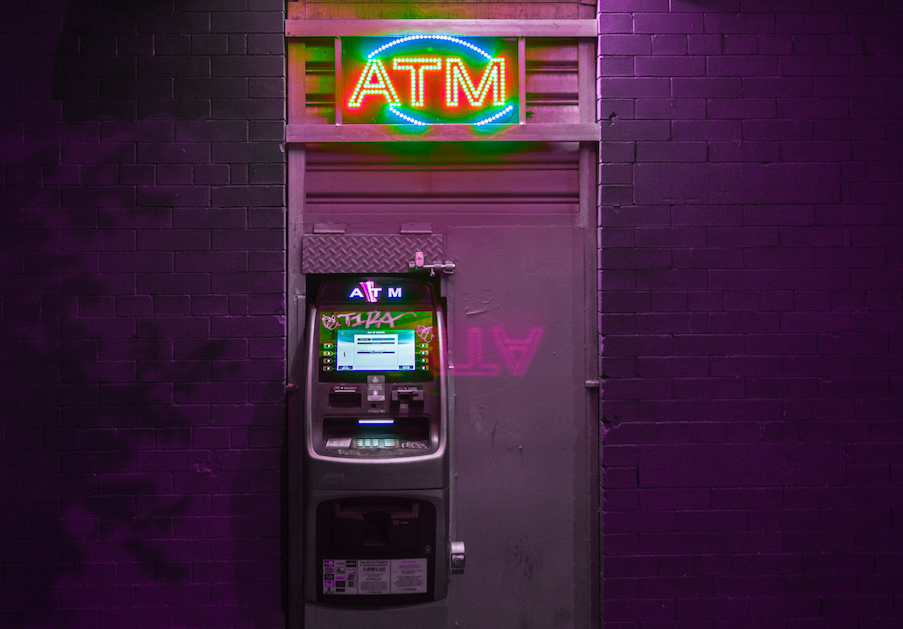 There are currently over 4,000 Bitcoin ATMs across the globe. The majority of them are found in the United States. Africa, however, is also home to a handful of Bitcoin ATMs. In this article, you will discover the complete list of places in Africa where you can buy bitcoin with fiat currency using a Bitcoin ATM.
What Are Bitcoin ATMs?
Bitcoin ATMs function like traditional cash machines with the difference being that instead of cashing out money from your bank account, you can buy and, in some cases, sell bitcoin against local fiat currency.
In 2013, Canada received the world's first Bitcoin ATM in the Waves Coffee Shop in Vancouver. Then, the following year, the first machine in the United States was introduced at a cigar bar in New Mexico. Two months later, Coinme installed another one in Washington that came with a money transmitter license. Since then, the market for Bitcoin ATMs started to steadily grow.
Today, North America leads the pack with 71.9 percent of Bitcoin ATMs, followed by Europe with 23 percent and Asia with 2.3 percent while Australia and Africa have a meagre 1.3 and 0.1 percent respectively.
Bitcoin ATMs in Africa
In total, there are currently nine reported Bitcoin ATMs in Africa. 
South Africa
South Africa, as a leader in bitcoin adoption, is home to five cryptocurrency ATMs that are situated in Johannesburg, Pretoria, Nelspruit and Cape Town. On Average, these ATMs can dispense between a minimum to a maximum of 100  to 1 Million South African rands (ZAR). Most ATMs require identity verification if you are buying more than 5,000 rands.
Nonetheless, none of these ATMs dispenses cash as they operate only fiat-to-crypto. One bottleneck that might discourage people from using the ATMs is high fees ranging from 8 to 14 percent.
Kenya
Kenya received its first Bitcoin ATM last year in the country's capital, Nairobi. Operated by the BitClub Network, it is also a fiat-to-crypto only ATM and a minimum of 500 Kenyan Shillings worth of bitcoin and litecoin can be purchased using the machine. 
Uganda
The Kampala Post Office hosts Uganda's only Bitcoin ATM, which is run by KIPYA Bit2Big, a local Blockchain company. Ugandans can use the ATM to buy bitcoin, bitcoin cash and ether.
Zimbabwe
Golix, the first ever cryptocurrency exchange in Zimbabwe and one of the biggest in Africa, also runs a Bitcoin ATM.
Based in the Golix offices in Harare, this machine provides an essential service in a cash-strapped country since it allows buying and selling of bitcoin, bitcoin cash, and litecoin.
Djibouti
Somewhat surprisingly, there is also a Bitcoin ATM in Djibouti. The currently only Bitcoin ATM in the small East African country is located at Appart Hôtel Moulk.
Interestingly, the ATM's operator, Group DOS, plans to introduce two more Bitcoin ATMs in Djibouti. Group DOS CEO, Eleyeh Issa, told BitcoinAfrica.io that two new Bitcoin ATMs will be set up in the coming weeks, one at the airport and one at a shopping mall. 
While Bitcoin ATMs tend to come with high fees, which makes them less appealing purchase option for larger investors, they do help to push adoption among smaller investors who want to get started with their first bitcoin investment.