How to Buy Bitcoin in Nigeria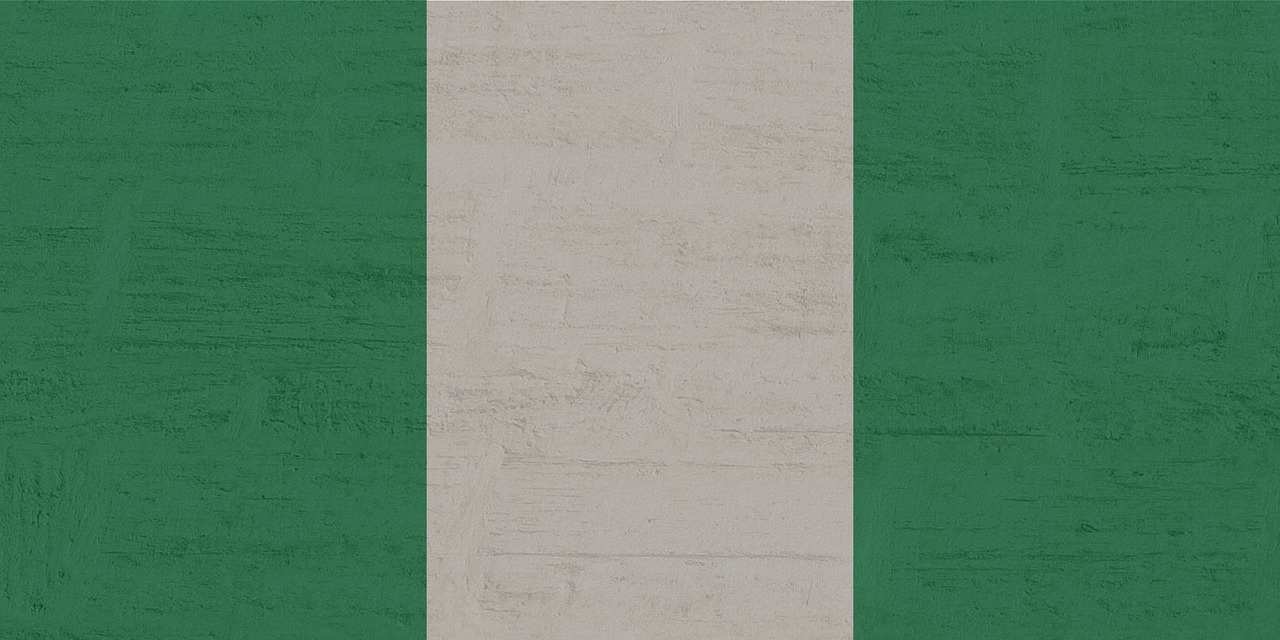 Nigeria is home to one of Africa's leading bitcoin economies and has emerged as one of the most active digital currency trading hubs on the continent. In Nigeria, you can find bitcoin startups, digital currency exchanges, meetups, conferences, and a continuously rising demand for bitcoin.
Unlike in many African countries, where bitcoin trading is often limited to Whatsapp groups and social media networks, Nigeria has a multitude of exchanges where locals can buy bitcoin with nairas.
In this article, you will discover the most active and most secure digital currency exchanges you can use to buy bitcoin in Nigeria.
NairaEx
NairaEx is one of the most reliable and longest standing bitcoin exchanges in Nigeria. The exchange was founded in 2015 and is simple and easy to navigate with an inbuilt real-time exchange rate of bitcoin to naira.
Buying bitcoin on NairaEx is very simple. All you have to do is sign up to NairaEx, get verified by uploading a valid identity card, deposit money using a bank transfer or PerfectMoney, and proceed to place a buy order. Upon confirmation of your order, the transaction will be initiated and once it has been completed your account will be funded with the bitcoin you just bought.  
ICE3X
The South African digital currency exchange ICE3X recently opened its doors in Nigeria giving Nigerians an opportunity to buy bitcoin, litecoin, and ether using nairas through the use of the VoguePay payment processor.
To buy bitcoin from ICE3X, you will need to first create an account on ICE3X and fill out the form with your personal details. Once signed up, you will receive an email to verify your account. To fund your ICE3X account with your nairas, you will need to login to your newly created ice3X account, proceed to the DEPOSIT/WITHDRAW tab in the menu bar to make a deposit using your newly created VoguePay wallet (you can get more info here on how to set up a VoguePay wallet).
After successfully funding your account, you can proceed to place a buy order following these simple steps:
To buy bitcoin, click on the naira balance in the deposit/withdraw section of your ICE3X account.

Click on the trading tab in the blue menu at the top and click on the bitcoin tab.

Enter how many bitcoins or fraction of bitcoin you wish to buy.

Enter your buying price (the current bitcoin rate sale price is on the exchange by default, but you can enter any price you want).

Your total order slip including your commission will then be shown.

Review your transaction and click on the buy tab underneath to execute your order.
Remitano
Remitano is a peer-to-peer exchange that has recently entered the African market. The platform is experiencing rapid growth in Nigeria due to its fast, safe and reliable nature.
On Remitano, users can easily buy or sell bitcoin using a range of different payment methods. As a way of protecting both the buyer and seller, Remitano offers an escrow service. This is where the seller transfers the amount of bitcoin the buyer wants to a locked Remitano account. The buyer then sends the payment to the seller with no fear of not receiving the paid for bitcoin. Similar to LocalBitcoins.com, Remitano also displays its list of sellers based on their transaction history.
In order for you to buy bitcoin, you have to create an account on Remitano.com and then proceed to the homepage and click on the buy button. After keying in your desired volume and bitcoin address, a list of top sellers will be listed below depending on the rating. You will then click on any seller you wish and proceed to make payment. After successfully making your payment, Remitano will then release the funds to the seller and you receive your bitcoin. 
LocalBitcoins
LocalBitcoins.com is a global peer-to-peer bitcoin trading platform. It is a marketplace that helps connect buyers or sellers from different places around the world.
The platform allows users to create buy or sell advertisement with the prices they want to trade at. The exchange platform rates sellers based on their past transactions. As a way of protecting both parties, LocalBitcoins acts as an escrow and has a customer support team ready to help in case of any issues that may arise during a transaction. 
To buy bitcoin on LocalBitcoins exchange, you need to create an account on the platform, verify your identity, click on any seller on the homepage that is willing to sell you bitcoin at a price you feel comfortable with and a payment method that works for you. 
After clicking on the 'buy' button, you will be given details of the transaction including the seller's terms and conditions. You can choose whether or not to proceed with the particular buyer depending on how comfortable you are with these terms.
To execute a trade, type in the blue box how much bitcoin you want in naira and also add a message to the seller after which you click on the 'send trade request' button. Once the payment has been made, click on the 'I have paid' button and you will receive your bitcoin on your LocalBitcoins wallet within minutes.
Paxful
Paxful is a peer-to-peer bitcoin marketplace that has gained substantial popularity in Nigeria.
To buy bitcoin on paxful.com, first, you need to click on the 'buy bitcoin' option in the top menu bar. Then you enter the naira amount of bitcoin you intend to purchase and select the payment method you would like to use.
After selecting a way to pay, you click on the 'search' button to get a list of sellers who are willing to sell you the amount of bitcoin you requested and are also inclined to your payment method.
Just like on LocalBitcoins, the reputations of sellers are scored and it is highly advisable that you select buyers with high reputation to deal with. You then select a seller and begin your purchase order. The trade details will then pop-up on the left-side of the screen and a chat box on the right side of the screen where you can chat with the seller so you can both track the stages of transaction execution.
Once the trade is completed you will receive your bitcoin on your Paxful wallet.
Luno
Luno, an online bitcoin exchange and wallet provider, is one of the most widely used bitcoin exchange platforms in Nigeria. Luno offers a free bitcoin wallet that comes with an inbuilt buy and sell feature that enables customers to buy or sell bitcoin directly from within their Luno wallet. It is designed in such a way that newcomers to bitcoin can easily use the wallet.
To buy bitcoin from Luno, you need to first and foremost;
Create an account by signing up at

Luno.com

Verify your identity by uploading a valid identity card

Proceed to deposit money to your account using any of the various payment options available.
Buying bitcoin from Luno comes in two ways;
Instant buy or sell (recommended for beginners), which allows users to buy or sell bitcoin either from the Luno wallet or from the website.

Exchange orders (for advanced or experienced users), which is a little bit more technical as it involves placing an order on the exchange at a specific price and waiting for it to get matched.
Bitkoin.Africa
Bitkoin.Africa is a new Nigeria-based peer-to-peer exchange that allows Nigerian bitcoin users to buy and sell bitcoin from and to one another in a similar manner as on LocalBitcoins or Paxful.
The new exchange was launched in October 2017 and has since seen substantial user uptake in Nigeria.
Naira4Dollar
The exchange platform is one of the oldest e-currency platforms in the country with several shop outlets across the country. If you are looking for a place to buy bitcoin offline, then Naira4Dollar is that place. To know any of their offline shops closer to you visit Naira4Dollar.com.
However, you can also make use of their service online where you can purchase bitcoin using various payment methods.
NGExchanger
Port Harcout-based NGExchanger is another e-currency exchange that is well known in Nigeria and specialises in the buying and selling of bitcoin.
To buy bitcoin from the platform, you will need to create an account and get the account verified by uploading a valid ID card. However, you can still buy bitcoin without having a verified account. In such instances, you will need to have a funding limit of $1000 per day with the minimum buying amount being $10. Follow these simple steps to buy bitcoin on NGExchanger:
After registration, login to your account and click on buy

Select the e-currency account type you want to buy (in this case click on bitcoin)

Input the desired volume of bitcoin you want to buy in US Dollars

Enter your bitcoin wallet address

After clicking on the proceed button, a payment invoice will be generated with a transaction number. Make payment to the bank details of NGExchanger that will be displayed and include the transaction number in your payment invoice.

After successful payment, click on confirm to record and save the transaction. Once the payment is received, your bitcoin address will be funded and a message sent to your email confirming that.
There are also other local e-money exchange platforms that allow you to buy bitcoin such as Instant Gold Nigeria, Nigeria Gold Exchange and CryptoMart.
However, when it comes to buying bitcoin, it is advisable to use well-known established exchanges such as Paxful, LocalBitcoins, NairaEx, ICE3X, and Luno as they offer the most secure buying options.
November 30, 2019: OKEX and BitcoinKE Partner for a FREE Crypto Margin Trading Class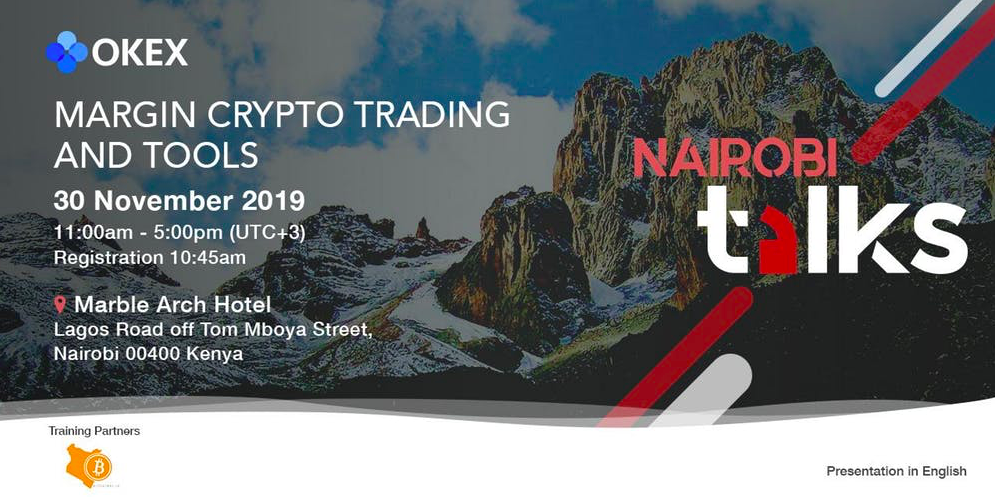 After a full-house event in Nairobi for the CrypTour through Africa, OKEx is back again to host its popular Genesis Trading Classe, titled "Crypto Margin Trading."
The class will cover the following:
Basics of crypto trading
Trading tools
Margin trading
Reading of trading charts
Trading psychology
among other topics.
You don't want to miss this exciting class!
Come and network with other crypto enthusiasts over drinks and snacks. There will be a jam-packed list of speakers who will also be joining for this class.
EVENT DETAILS:
DATE: SATURDAY, 30TH, NOVEMBER 2019
TIME: 11:00 AM – 5:00 PM
VENUE: MARBLE ARCH HOTEL, LAGOS RD, OFF TOM MBOYA STREET, NAIROBI, KENYA
REGISTER: http://bit.ly/BITCOINKEOKEX2019
Retired NBA Player Allegedly Scammed Ghanaian Company Out of $825,000 in Bitcoin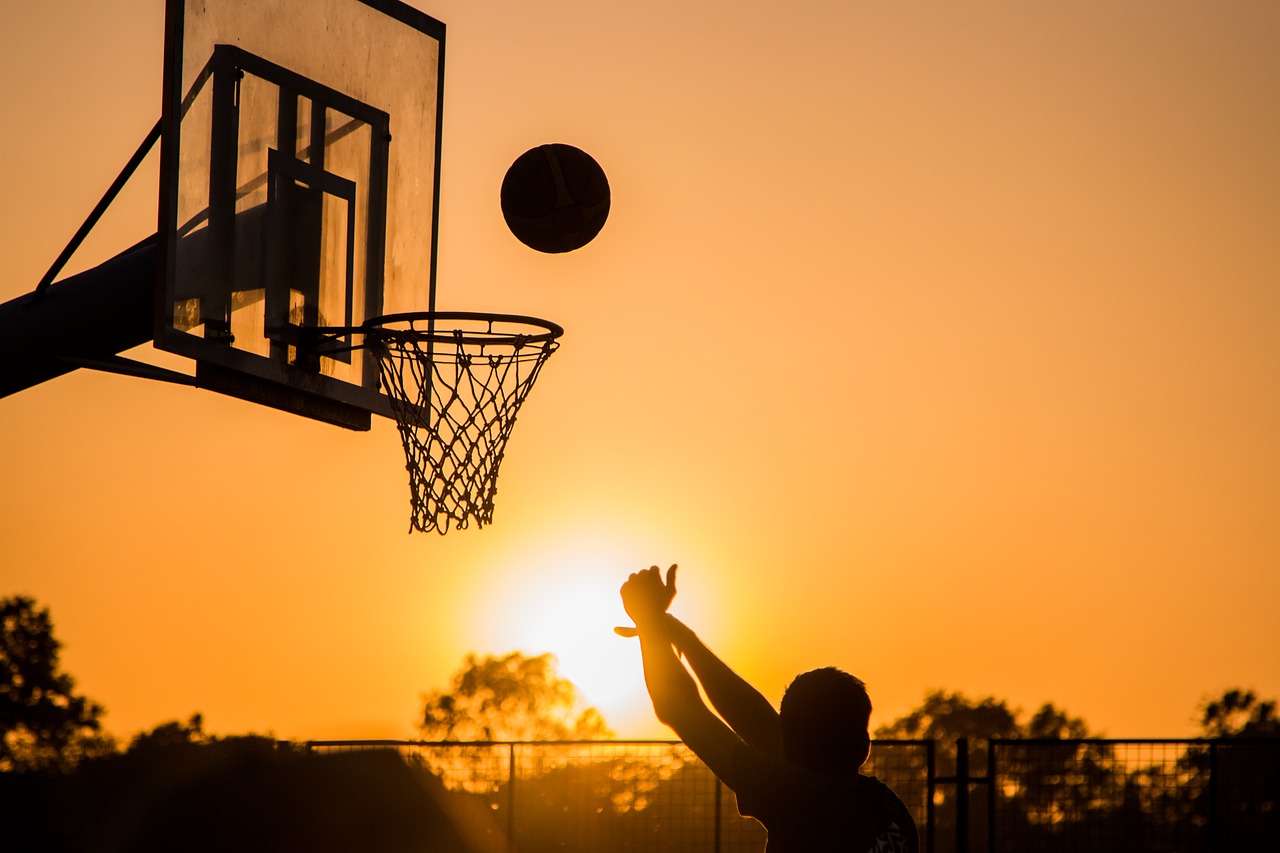 Retired NBA player, Isaac Edward Austin, has allegedly scammed a Ghanaian Company out of $825,000 in bitcoin (BTC). The money was reportedly acquired with the promise of investing it in a bitcoin automated trading programme.
Bitcoin Investment Scam
Through the Isaac Edward Austin (IEA) and Tudor Trust, Austin reportedly masqueraded as a trustee with the ability to help a Ghanaian company make a profit on a bitcoin investment. The two parties signed a contract on July 3, 2019. This contract is among other documents that have been shared on mynewsgh.com indicating the scam took place.
The company sent to a bitcoin investment at a strike price of $11,000 per bitcoin, totaling to $825,000, to Austin expecting to receive back the original investment plus profits. However, Austin failed to make the payment at the close of trading as per the agreement.
A victim of Austin's scam shared his experience as follows: "He will take your BTC and you will never get your investment back or your returns. On the day of payment, he will tell you story after story filled with lies of issues why the BTC could not be delivered on the day of payment. From him having a heart attack, to the coin being sent to the wrong wallet, to him being in a queue at the bank, to him waiting for the trade to conclude, to the funds being held by the bank. Week after week after week of unresolved issues even when he has confirmed the day before that all is set 1000 percent to deliver and conclude the transaction. He is a fraudster of the highest order. Stay away from him. We have all the proof – contracts, letters, and messages."
One of the other documents mynewsgh.com obtained is a letter sent to Austin notifying him of his failure to meet the agreed terms of the contract. The Ghanaian company expected their money back on the same day they signed the contract with Austin. The funds expected should have been 75 BTC going for a strike price of $11,000.
In the letter, the company gave Austin 48 hours to pay them their money – failure to which they were going to take legal action.
Is the Scammer an Imposter?
According to the documents shared on Ghana Web, the bitcoin scammer's date of birth and height is similar to the former NBA player, Isaac Edward "Ike" Austin as indicated on Wikipedia. So, could this be a case of a retired basketball player turning into a scammer or is someone impersonating him? The answer to this question is unclear.
This LinkedIn profile of an Isaac Austin, who has been the Finance Director and Trustee of Tudor Trust and Finance Society LLC since June 2012, does not seem authentic. Although this profile has some similarities to the former NBA player's personal information as written on Wikipedia, the years he attended Arizona State do not coincide.
Furthermore, the profile on LinkedIn says Isaac Austin took a Bachelor's Degree in Liberal Arts and Sciences for one year which is not the usual study period for a degree course. There is also no mention of the former NBA player being a trustee of IEA and Tudor Trust.
The upturn of the crypto market experienced in mid-2019 appears to have spurred scammers into action. This scam comes after another bitcoin investment deal in Nairobi went wrong between December 2018 and May 2019.
That said, these scam stories are a lesson to potential bitcoin investors that they are better off managing their own investments as opposed to handing funds to someone to manage them. If the Ghanaian company had carried out thorough research, perhaps they would have noticed the obvious red flags.
The Golix Controversy: Has the African Exchange "Exit Scammed" Users And Investors?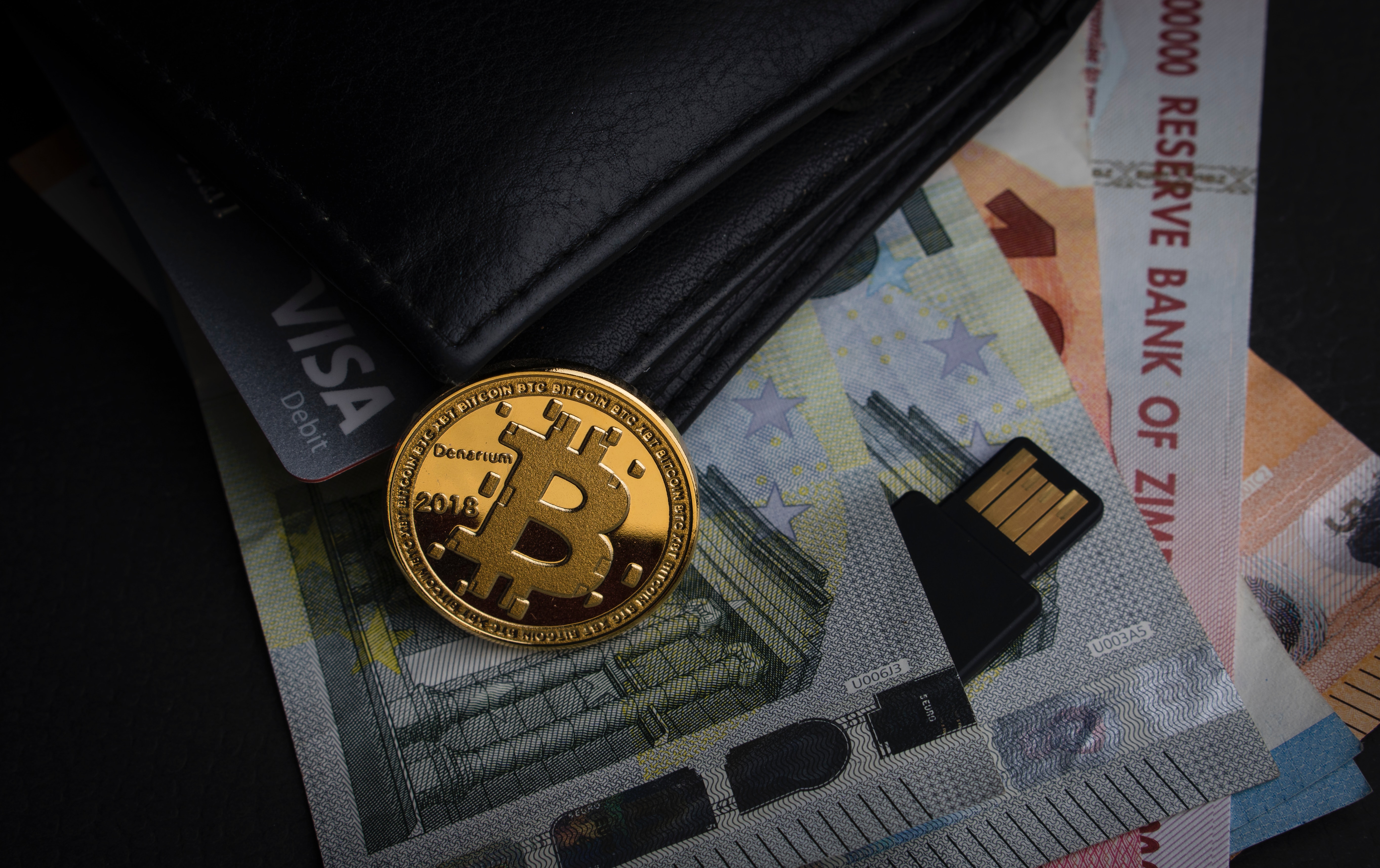 Prior to May 2018, Zimbabwe-based bitcoin exchange Golix was bullish about its future prospects. The startup claimed it had raised $32 million from a token sale and had plans to set up operations in several other African countries. However, more than a year later, the digital asset exchange has had a reversal of fortunes and, after its forced shutdown in Zimbabwe, some of Golix's former clients are struggling to get their funds reimbursed despite promises and frantic efforts to recover these. 
Embezzlement Allegations
Former Golix users now point to possible embezzlement of funds by Golix executives while one investor in the startup blames the hostile operating environment as the reason for the company's general failure.
Tawanda Kembo was the chief executive officer (CEO) of Golix when it was shut down in Zimbabwe. Bitcoin Africa reached out to him to get his side of the story but he had not responded to our questions at the time of publishing.
However, Bitcoin Africa still managed to contact Taurai Chinyamakubvu, an individual who says he was an investor in the company. Chinyamakubvu claimed he is not aware if client funds had been reimbursed or not since he was not involved in the day to day affairs of the crypto startup.
"On funds, you can check with the CEO, he was doing the day to day stuff. I was just an investor," Chinyamakubvu pushed back when asked if they had recovered client funds that were reportedly locked in banks.
In May 2018, Zimbabwe's central bank issued a directive that forbade financial institutions from dealing with crypto exchanges. According to Golix, this led to banks blocking access to client funds and the company from using the financial system.
Central Bank Defiance And Crypto Adoption
When asked why Golix had not resumed operations following a High Court ruling that set aside the central bank order, Chinyamakubvu suggested that Golix's Zimbabwe operations remain hamstrung by the central bank's reluctance to lift the order.
"They (Reserve Bank of Zimbabwe) did not lift the order they sent to banks. So no bank wants to defy a regulator. But that said, you muddy the water once, that's enough to change its colour for a while," he stated.
Chinyamakubvu is convinced that the central bank's apparent defiance of a court ruling continues to hinder the growth of the crypto space in a country that should be embracing privately-issued cryptocurrencies.
Zimbabwe has been plagued by hyperinflation for the past two decades, which is spurred on by a volatile fiat currency. Critics point to the central bank's penchant for unrestrained printing of money as the main cause of the country's currency troubles.
The Golix investor called the central bank's decision to shut down the crypto exchange 'retrogressive'.
Ironically, the Reserve Bank of Zimbabwe recently announced the setting up of a committee to study financial technologies such as bitcoin. The regulator now says it wants to come up with what it calls a "National Fintech Strategy."
Disappeared Client Funds
Bitcoin Africa also reached out to former Golix clients as it tried to establish what happened with their funds. Some did not respond but a few did – although they requested anonymity. One lady, in particular, expressed exasperation with the way Golix has been handling the issue.
"I do not know about others but I still have not been reimbursed. Tawanda (CEO of Golix) has made several promises to settle but nothing has happened," claimed the lady who preferred to remain anonymous.
She further explained that currently there is nothing noteworthy happening but promised to reveal more details as and when they become known. 
Kembo on the Run?
Following the central bank decision to stifle cryptocurrency trading, some crypto traders have gone on to create informal trading platforms using social media networks like Whatsapp, Telegram, and Facebook.
Bitcoin Africa was also able to get access to one such Whatsapp chat group feed wherein clients are discussing strategies of recovering funds from Golix. In a discussion that occurred in July 2019, one member of the group asks fellow members to furnish her with information that includes Kembo's personal identification number or even a vehicle registration number. This could then be used to help a hired tracing agent to locate him.
It is apparent from the discussions that Kembo has made several promises – including re-payment plans – to reimburse but nothing has happened to date. Adding intrigue to the controversy, this client claims Tawanda told them he had lost the key to the cold storage wallet. Thus, he could not access the bitcoin.
Keys to a crypto wallet are essentially a passcode that grants access to funds and without them, the funds are lost and cannot be recovered.
In the meantime, another post on the same thread suggests that Chinyamakubvu was being disingenuous when he expressed ignorance about the status of client funds. In the post, another member insists that prior to the central bank order, Golix was asked to remove all funds before accounts were closed.
The anonymous member was referring to a part of the central bank circular to banks which states the following:
"Exit any existing relationships with virtual currency exchanges within sixty days of the date of this Circular and proceed to liquidate and restitute existing account balances."
This central bank circular was issued on May 11, 2018, and Golix seemingly had enough time to exit from banks as well as to reimburse clients.
No Consumer Protection
The anonymous member suggests that since this did not happen, the issue should now be treated as a criminal case.
It is apparent from the rest of the discussion that members were aware of the risks involved with crypto businesses. The central bank had warned the public of risks of dealing with cryptocurrencies and associated businesses prior to Golix's demise.
Zimbabwe does not have consumer protection laws that specifically deal cryptocurrencies and those dealing with such digital currencies do so at own risk, a point clearly articulated by the central bank circular. Perhaps it is with this in mind that some Golix clients are now pursuing fraud charges against Golix executives.
Lack of legal protection is another factor inhibiting the widespread adoption of cryptocurrencies but that may yet change as the central bank is now having a change of heart.
Bitcoin Africa will continue to follow the events surrounding the alleged exit scam of Golix and update our readers when new information surfaces.