ICE3X Exchange Launches Ethereum and Litecoin Trading in Nigeria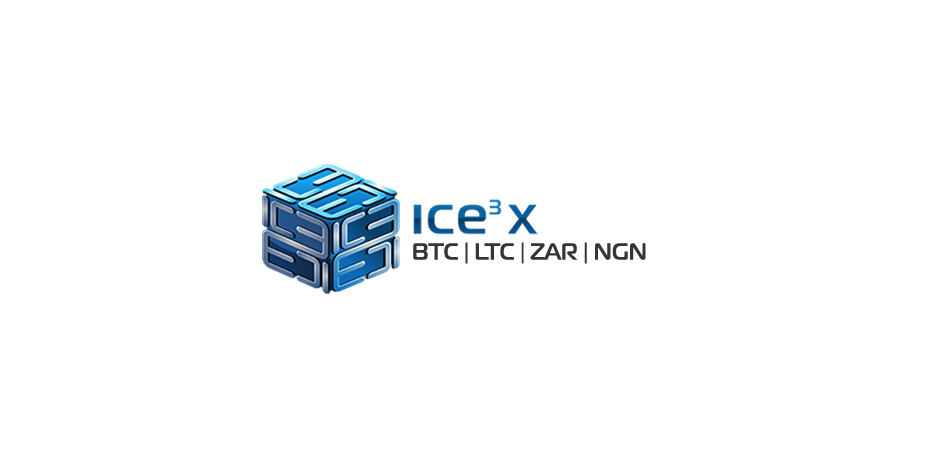 South African cryptocurrency exchange ICE3X has launched ether and litecoin trading on its platform for the Nigerian market. The new cryptocurrency trading options are in line with the ICE3X's strategy to offer an innovative solution for the African bitcoin exchange ecosystem. For Nigerian traders, this means they can now buy bitcoin, litecoin, and ether using Naira on the exchange.
Introducing new digital currencies to the exchange
Ether is a decentralised cryptocurrency that powers the Ethereum smart contract platform. Gareth Grobler, the founder of ICE3X is confident about the relevance of ether currency to traders, he says, "The two-year old system has picked up backing from both tech geeks and big corporate names like JPMorgan Chase and Microsoft, which are excited about Ethereum's goal of providing not only a digital currency but also a new type of global computing network, which generally requires Ether to use."
Likewise, litecoin has seen steady adoption among developers, merchants and traders. The altcoin, which is bitcoin's closest competitor can be generated by GPU's and has faster transactions. ICE3X has retained its core vision which is providing digital currency solutions to global challenges and developing new ways to transact online. The exchange keeps on improving its platform through innovative applications that promote fair trading practices for those exchanging cryptocurrencies. In addition, traders can enjoy some of the lowest fees in the market as well as free deposits.
Once a trader has signed up on ICE3X for an account, he or she can make fiat currency deposits using bank transfers. Deposits and withdrawals are processed within a day. Also, the platform has sophisticated security systems with coins being held offline in cold storage thus eliminating the possibility of getting hacked.
Payments Partnership
ICE3X has gone further to partner with Africa's leading payment processor, VoguePay, to give people exchanging the Naira access to cryptocurrency. The partnership will zero in on online retailers who are struggling to combat rising cases of credit card fraud in Nigeria. VoguePay is looking to explore blockchain technology to increase its payment processing capabilities and the partnership is a positive step in that direction.
Geoffrey Weli Wosu, the Marketing Director of VoguePay strongly feels that alternative trading options are necessary to improve Africa's financial landscape. Hopefully, the partnership between the two African companies will open the window for more collaborations between bitcoin startups and corporate players.
For now, ICE3X can take pride in being the first exchange to allow ethereum and litecoin trading in Nigeria.
"The addition of altcoins such as Litecoin and Ethereum to the exchange creates new opportunity in Nigeria, as the liquidity increases so does the utility, many developers in Nigeria are already working on Ethereum apps," ICE3X founder Grobler told BitcoinAfrica.io.
"We would like to grow the internet currency market in Nigeria, leveling the playing field for importers and investors, by offering an alternate means to account for their assets", he added.
If you want to start trading bitcoin, litecoin, or ether using local currency in Nigeria or South Africa sign up to ICE3X and get started!
Cashaa Announces Launch of Global Crypto Accounts for Businesses and Individuals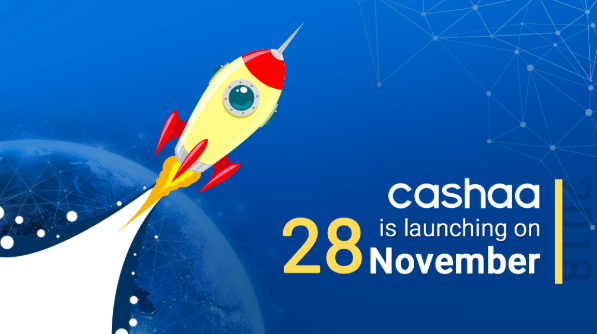 Cashaa, a London-based blockchain startup, has announced the launch of its global multi-currency crypto-friendly accounts for businesses and individuals, which will take place on November 28, 2018.
What is Cashaa?
Cashaa was launched in 2016 to ease the challenges that were being faced by bitcoin remittance companies such as country-specific regulations, KYC/AML requirements, illiquidity of exchanges among others, will be able to bank all kinds of individuals and businesses from startups based in garages to large businesses or exchanges with revenues in the millions.
Unlike most bitcoin remittance businesses in operation today, Cashaa uses a peer-to-peer model that lets local traders manage fiat currency exchanges with the cryptocurrency feature of the whole transaction occurring in the background.
Talking about the planned launch of its gobal accounts, Cashaa stated in a press release: "The Crypto community has continuously been denied support from high street banks who like to talk and sponsor blockchain events but in reality do not want the blockchain revolution to happen. To speed up our mission to "Bank the Unbanked", starting from the Crypto community, we have merged our wallet release with the account plans – this first version of Cashaa will be launched on November 28, 2018."
Cashaa's Business Products and Fund Security
Cashaa has five business products with different tiers for both businesses and individuals. The five different products are Blue, Basic, Smart Value, Premier and Advance. Each product membership is different for both individuals and businesses in terms of monthly limit.
All the accounts will require CAS tokens to function apart from the free account. CAS is also listed on several exchanges such as Idex and HitBTC, among others. The first release will see Cashaa users get:
Multisig crypto wallet for Bitcoin, Ether and CAS tokens
Accounting and auditing features
Banking product details with different membership plans
Pre-registration for the membership plans
Onboarding business users for the banking services
Deposit CAS token holding period to activate the accounts
Since Cashaa will have business and individual accounts that will potentially have millions of dollars in them, the startup has opted to go with a 100 percent fund protection scheme with European Central Institutions. This means that all deposits made through Cashaa will be kept in a segregated account with the Bank of England to ensure that Cashaa does not risk or invest their users' money in any way.
Popular African Peer-to-Peer Exchange CoinDirect Will Support Bitcoin Cash Fork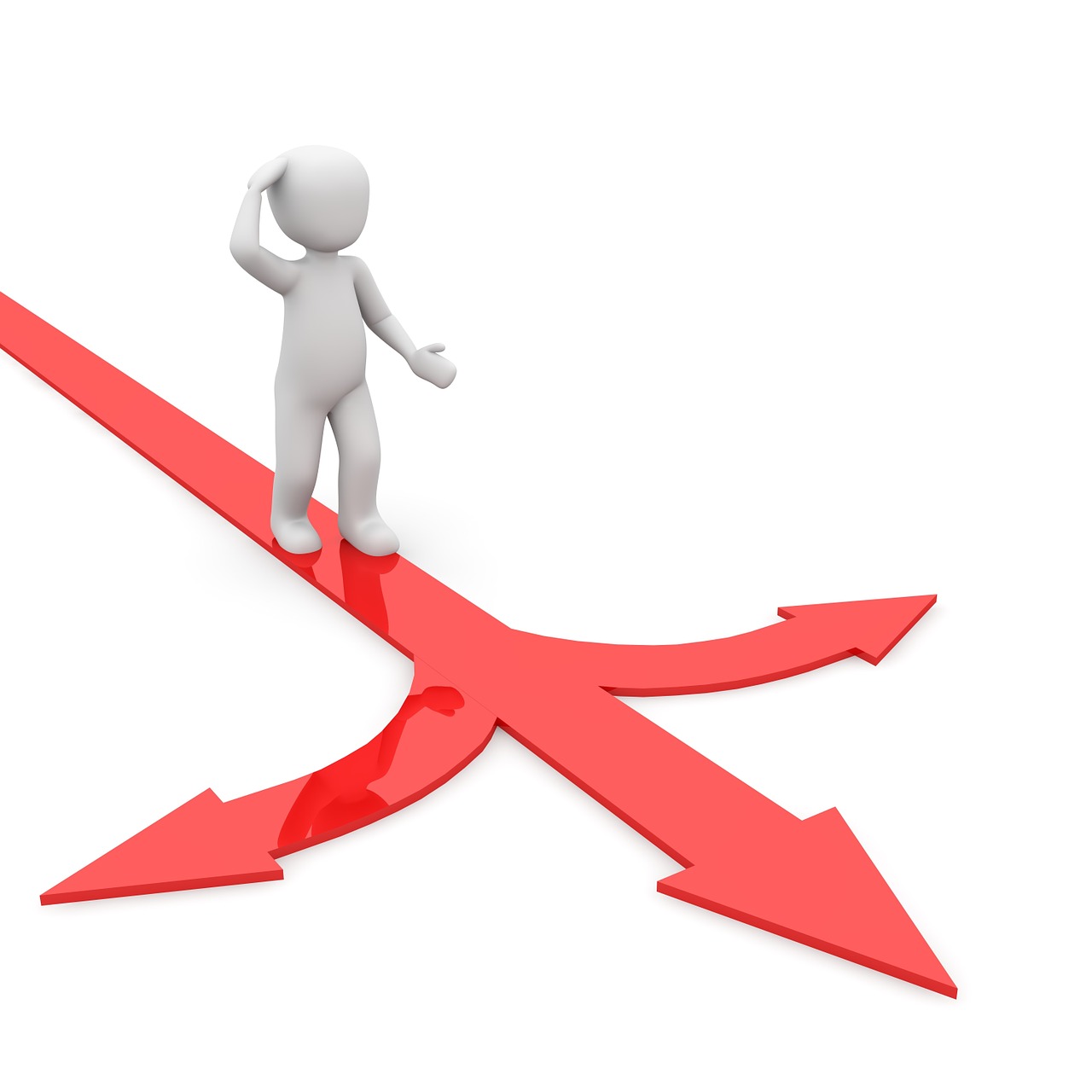 Coindirect has released a statement saying that it plans on following Bitcoin ABC during the bitcoin cash hard fork. The exchange expects the new forked chain will be the dominant network, which Coindirect will be supporting.
How It Will Work
Coindirect, one of the most popular cryptocurrency exchanges in Africa, explains the process to both current and future users. Before the upgrade on November 15, all deposits and withdrawals for BCH will be suspended for two hours. All current users need to make sure they have completed their bitcoin cash transactions before the appointed date. The exchange also recommends that those who would prefer to have access to both chains immediately should withdraw their BCH.
In terms of trading volume, bitcoin cash stands as bitcoin's biggest hard fork and its current market cap is $231.57 million. bitcoin cash (BCH) is a hard forked version of the original Bitcoin. It a peer-to-peer electronic cash system developed as a solution to Bitcoin's scaling issues.
Primarily, BCH achieves scalability by enabling the increase of the block size. This enables the currency to be able to deal with higher volumes of traffic without having skyrocketing fees. 
By supporting the upcoming BCH fork, Coindirect is making good on its promise to play a role in the acceleration of cryptocurrency adoption in the African market. 
"We Are the Most Promising Cryptocurrency in Africa" – An Interview with Kenya's Digital Shilling Project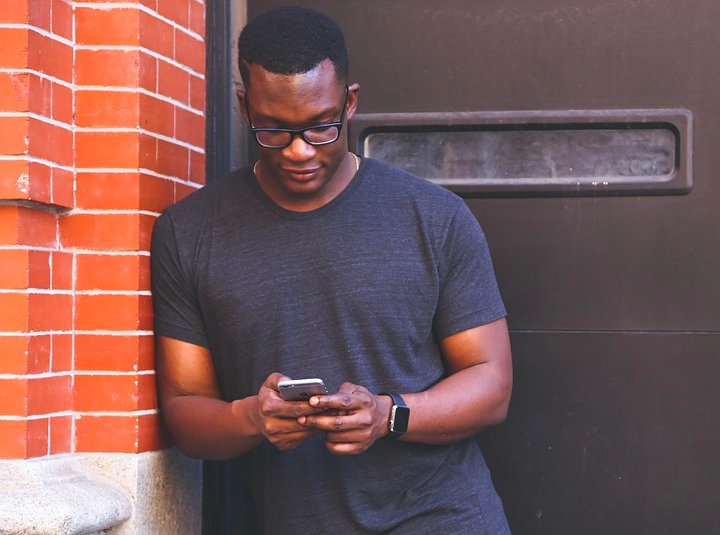 BitcoinAfrica.io reached out to the team of the Digital Shilling, a Kenya-based altcoin that aims to create a currency by Africans for Africans, for an interview to find out more about the project.
Via Telegram, we spoke to founder and lead developer, Kelvin Yavwa, about the current state of the Digital Shilling and what the project has planned for the future.
Why did you start the Digital Shilling project and what has happened since its launch in 2016?
There has been a massive rise in financial inclusion in Africa largely accelerated by mobile phones and the Internet. The unbanked in Africa use mobile money more to transact on their daily activities, making physical cash less used. The biggest challenge with mobile money has been cross-border payments due to excessive regulations across different borders and bureaucracy.
As per World Bank reports, remittance claims a significant share of most African countries' Gross Domestic Product (GDP) but the market is flooded with insecure, unreliable and poor remittance service providers. This is what got me thinking of introducing the Digital Shilling into the African market as a cryptocurrency that with time will provide remittance services at its best. Solving cross-border hindrance, centralization, control and asset class all in one project.
Having shown some massive stability and consistency, I believe we are the most promising cryptocurrency in Africa.
Currently, I have linked up with Miu Andrea, a developer from Vienna, Austria. He is bringing great proposals to the shilling protocol. It's still at early stages so nothing to show.
The shilling (SH) can currently be traded on Nova Exchange, Bigbitex, Yobit, and Open Trade.
How can Shilling be mined and what are the mining rewards like today?
Join a mining pool! I would recommend http://gcpool.eu/p3350/public/. You can follow the instructions on how to start mining the shilling here: http://gcpool.eu/p3350/public/index.php?page=gettingstarted.
Currently, every SH 50 are mined as a reward for payment processing. The first halving will be on January 19, 2020, at its 300000th block.
CPU mining no longer works for the Digital Shilling. The shilling is currently being mined at approximately 650mh/s meaning a normal CPU can't outmatch shilling's current CPU computing power.
We are best placed into GPU mining at the difficulty the network is handling.
What have been your key takeaways that other blockchain developers can learn from who are interesting in launching or working for a cryptocurrency project?
A common John Doe or Jane Doe in Africa doesn't care about the fascinating feature of a cryptocurrency. They only look at how secure their money is, how privately placed can it be, how cheap is it from the usual fiat currency and how simple is it to use and or access.
Simplification of any developing cryptocurrency into this basis is what will make more use of cryptocurrency in Africa. My biggest challenge is to make the shilling simpler yet as secure as any other remittance platform.
The shilling has not managed to establish itself as an altcoin despite being around for longer than many of the top 20 tokens. Why do you think that is?
Due to a massive disconnect with its point of contact – the African market – as I have said. What the common guy in Africa wants is a simplified secure coin. For that shilling is dormant.
Simplifying the usability is our biggest objective at this point and time.
There are several Africa-focused coins in existence and in the pipeline, such as Kobocoin, Dala, and Akoin. How do you plan to outcompete these projects to become the go-to currency for Africans?
The beauty of being longer in the game has taught us the do's and don'ts as well as what's workable and what's doable.
Being in the industry for two years we've collected supportive team members, investors and sponsors, who have been drawn by our stability, consistency and continuous involvement into the project.
What are the future plans for the Digital Shilling project?
An advanced secure, easily user-friendly Android wallet and Shilling ATMs are some of the features in Shilling's second phase. We will be having our second phase launched in the first quarter of 2019.
If you want to learn more about Kenya's Digital Shilling, visit https://digitalshilling.org/.
Disclaimer: Readers should do their own due diligence before taking any actions related to the company, product or service. BitcoinAfrica.io is not responsible, directly or indirectly, for any loss or damage caused by or in connection with the use of or reliance on any content, product or service mentioned in this interview.