How to Trade Double Tops And Double Bottoms
 With Up to 79% Winning Percentage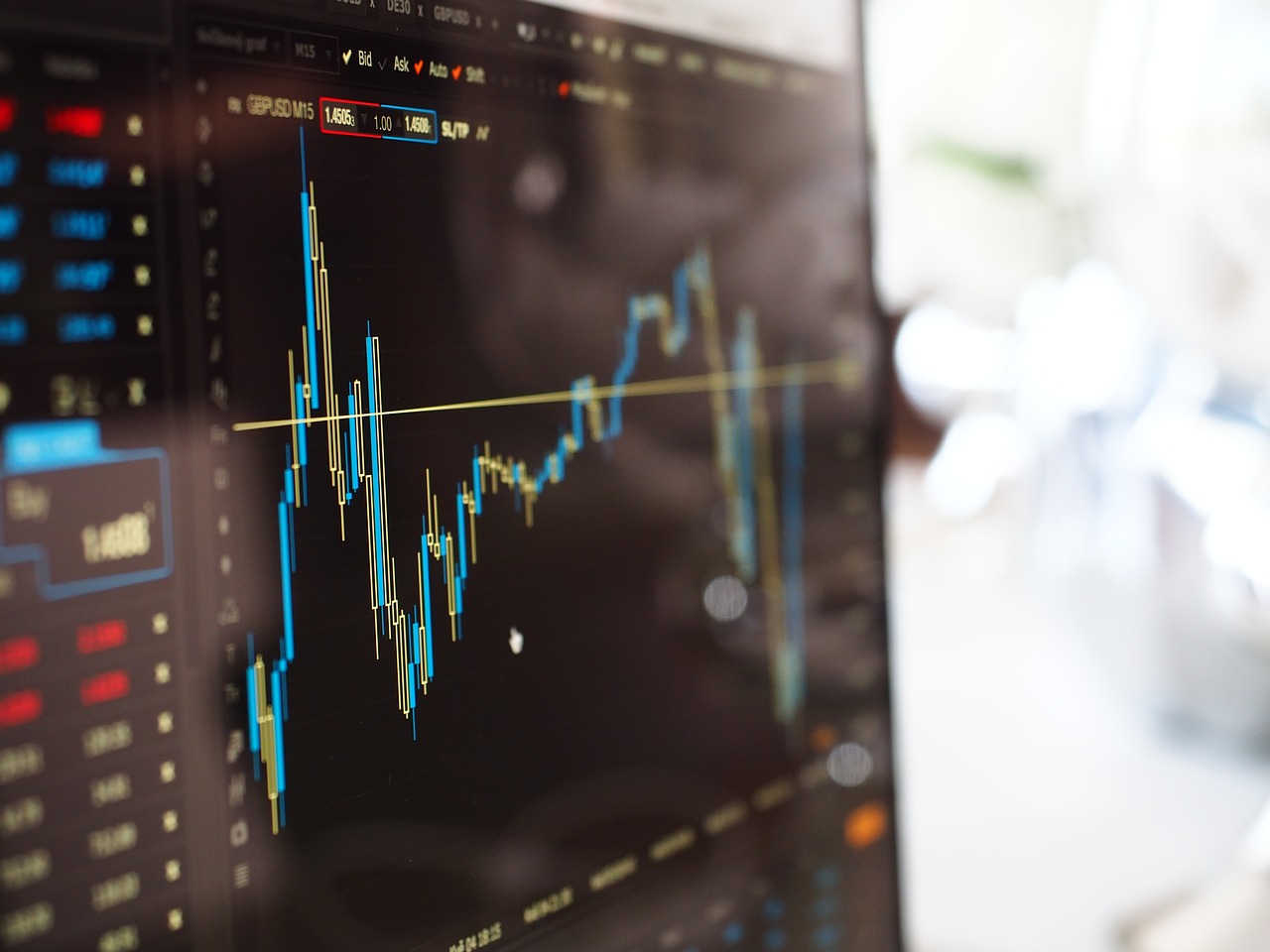 Many of my clients acknowledge that my FREE double top and bottom indicator is a very good indicator for intraday trading across various markets. This includes forex, stock indices, commodities and futures.
But there is a simple trick or a method that you can apply to greatly improve the performance of this Double Top/Bottom indicator. On average, my indicator currently gives a 57%-win rate. But using the methods I outline below, you can extend your wining rate of trades to as high as 79%.
This is no marketing hype but mere common sense and understanding of how the financial markets work. So, read on to know more.
As I explain this indicator, you will see why it can give you up to 79% winning trades using some simple methods.
But before we go into the details of how to use the double top/bottom indicator, I want you to understand the concept before you start using this great tool.
The reason is that, when you understand the concept that I teach, you can use this indicator to dramatically improve your trading performance. In fact, you do not need to stick to the four methods that I outline here.
You can very well experiment on your find and something that is unique to you and works for you to improve your trading.
Up to 79% winning trades with the Free Double Top/Bottom Indicator:
The double top and double bottom indicator is a simple yet robust trading indicator. It is available free of cost and you can download it to see how well it captures the double top and double bottom patterns in the market.
By just following my advice and reading below, you can improve your results by up to 22% with this indicator.
A simple way to understand what I'm about to teach you is by this example.
If you want to cross a street with heavy traffic and not get hit by a vehicle, then you need to be patient until you have a high probability to get to the other side safely. My trading concept is no different to this.
You already know how to cross the street. What I will teach you is when you should cross the street safely.
This is the same philosophy in my trading.
You should only trade those signals that give you a high probability of winning. In the rest of this article, you will learn how to do this.
The 1 + 1 = 3 Effect
Yes, 1 + 1 is not three. But in trading, you can have the effect of 1 + 1 = 3.
This is because when you combine two edges rather than one, your trading performance will simply skyrocket. This simple tweak can improve your risk-reward ratio tremendously.
Of course, you have to put in some effort on your end as well.
The 1+1 =3 effect is the very concept behind increasing your winning percentage to up to 79%.
In my Free Telegram group, I select only those double top and bottom signals from the M30 and H1 time frame if they have an edge. How do we find this edge, you ask?
We look to the bigger time frame such as the H4 and D1 which will enable use to edge to our advantage. We combine the larger and smaller time frame charts to get this envious edge in the market.
M30/H1 Signal + H4/D1 Edge = 3 Times Better Trading!
Yes! As you can see above, we use the larger time frame charts to give us the edge to trade from the smaller time frame chart. There are of course different signals that you can trade. This combination is what I will teach you on how to improve your winning performance.
A Mechanical Winning Percentage of 57%
If you are thinking where I got the above number from, then below is an explanation. It is not made up, but rather an enthusiastic member of my group stumbled upon this when researching the winning probability of the Double Top/Bottom indicator.
Recently, a member of my Telegram group analyzed 182 signals that were sent to the community during a span of the past 10 months.
The signal was based on the double top and bottom indicator which also gave an exact entry, target and stop price level. The risk or the distance between the entry and the stop loss level had a ratio of one. In other words, the risk/reward ratio was 1:1.
A profitable trade was identified as followed for the purpose of this analysis:
If price moved from the entry price with at least one time the risk into profit, then this was a winning trade

Thus, a risk/reward ratio of 1:1 was used in this analysis.
In the next screenshot, you can see the mechanical signals from the Free double top and bottom indicator. This produced 57% of winning trades out of 182 signals over 10 months.
The 57% of winning trades is already outstanding for a mechanical trading system. Most would agree!
A mechanical trading system can be compared to a set of rules for a blind and a deaf person who wants to cross the street. They can't hear or see the street. They only walk to the other side.
A mechanical trading system is a type of a tool that will ensure that the blind and deaf person crosses the street safely simply by following the rules.
The next chart below is a screenshot from the analysis that was done.
The conclusion of the study was that the free double top and bottom indicator had a 57%-win ratio which reached the initial profit level which was the same as the risk.
But you can greatly improve the win ratio by just using common sense 🙂
Increase your win rate to 79% with applied concepts
If you apply the concepts that I will teach you, then you can improve the win ratio from 57% to 79%. I will show you how you can use simple logic to achieve this. It is as simple as waiting for the traffic to allow you to cross the street.
The member of my Telegram group also conducted this analysis to see the improvement in the performance.
I will teach multiple strategies on how to select the best double top or bottom trading signals. By using this concept, the strategy quickly improved to 79%-win rate.
How is this performance increased possible? Read further! You can pick and choose from any of the concepts that I will explain below. It is best that you find one concept from the below which you are comfortable with and keep practicing it.
Strategies to select high probability trading signals!
Just like there are many ways to cross a street, I will also show you the different strategies you can use to trade only the high probability setups. I will explain these multiple strategies very briefly in this article, so you can get an understanding.
You do not have to use all the strategies mentioned. Just pick one that you line and you will automatically see an increase in your trading performance with a factor of 3!
Here are the strategies we use to get that winning edge:
Strategy #1: H4 Divergence for M30/H1 signals
Strategy #2: Trading signals directly at the trend line
Strategy #3: Trading signals when a trend line is broken
Strategy #4: M30/H1 Signals After Steeper Trend Lines
Strategy #1: H4 Divergence for M30/H1 signals
The first strategy is making use of divergence on the H4 chart to trade the double bottom and top pattern on the 30-minute or 1-hour chart.
The next screenshot gives an example of an effective trading set up. This is when a double top or a double bottom pattern is formed on the smaller time frame chart such as the M30 or H1 time frame.
We trade this pattern only when there is a MACD divergence on the H4 chart.
In the article, you will come across divergence analysis of over 34 instruments on the H4 time frame.
The screenshot shows how a double bottom can be traded within the bullish divergence of a MACD on the H4 chart. It is as simple as that!
The next chart shows a double top pattern that is formed within a bearish MACD divergence on the H4 chart.
Strategy #2: Trading signals directly at the trend line
A trend line is probably the most important tool you can use to gauge the trend of an instrument. Double top and double bottom patterns that form directly at the trend line and in the direction of the trend can greatly improve your probability of winning trades.
This is because the trend from the larger time frame carries the price away from the entry point as you use the smaller time frame to pinpoint the trade entry with precision.
We start with drawing trend lines on the H4 or the D1 chart time frames. This becomes your major reference point.
The chart below illustrates a double bottom pattern that appears directly near the trend line.
The next screenshot below shows a bearish double top pattern formed near the falling trend line.
Strategy #3: Trading signals when a trend line is broken
The next strategy is using the trading signals when a trend line is broken. Finding a double top or a double bottom pattern after a trend is broken is a great way to picking successful or high probability trades.
Finding the double top and bottom pattern after a trend line break can be compared to a football that is held under water. You know that the football wants to pop up above the water line. It is the same case with this strategy.
You can expect price to rapidly rise after the double top or bottom is formed when a trend line is broken. Price action is quite volatile here and this set up can give big results very quickly.
The screenshot above shows a double bottom pattern that is formed after a falling trend line broken. In the next screenshot below, you will see a double top pattern that is formed after a rising trend line is broken.
You can expect a big move once this pattern appears right after a major trend line break.
Strategy #4: M30/H1 Signals After Steeper Trend Lines
Trading with the steeper trend line set up is yet another way to capture the big move in price just before it happens.
In this strategy, we look at two trend lines. The first trend line is a major trend line and is often sloped at a 45-degree angle. This is the major trend line that is respected and can potentially signal a trend reversal if it is breached.
The second trend line or the steeper trend line is smaller in scope. At the same time, this second trend line is steeper compared to the first trend line. The second trend line can slope to an extent of 60 degrees if not more.
Between the two trend lines, there is a significant space. This space is your profit potential. The entry of the double top pattern (between the two rising trend lines) or the double bottom pattern (between the two falling trend lines) is the trigger for the trade.
The following screenshot shows such a steeper trend line setup:
Also, my trading system V-Power (a day trading system for trading reversals) can highly benefit from such steeper trend line setups.
Conclusion:
As you can see from the above, the presented "1+1 = 3" effect is a great way to increase the performance of your trading. This effect is universal in the financial markets and is not just limited to forex or futures.
In fact, this effect is not bound to the signals of just the double top or the double bottom indicator. For example, you could also use my MagicEntry-system (a momentum trading system) which will give you the same desired effect when you use the bigger picture to your advantage.
Make use of the "1+1 = 3" effect and see the results with your own eyes.
This article was contributed by Mike Semlitsch, founder of PerfectTrendSystem. 
Disclaimer: This is a sponsored post. Readers should do their own due diligence before taking any actions related to the company, product or service. BitcoinAfrica.io is not responsible, directly or indirectly, for any loss or damage caused by or in connection with the use of or reliance on any content, product or service mentioned in this paid sponsored post.
5 Reasons to Trade Crypto CFDs as a Digital Asset Trader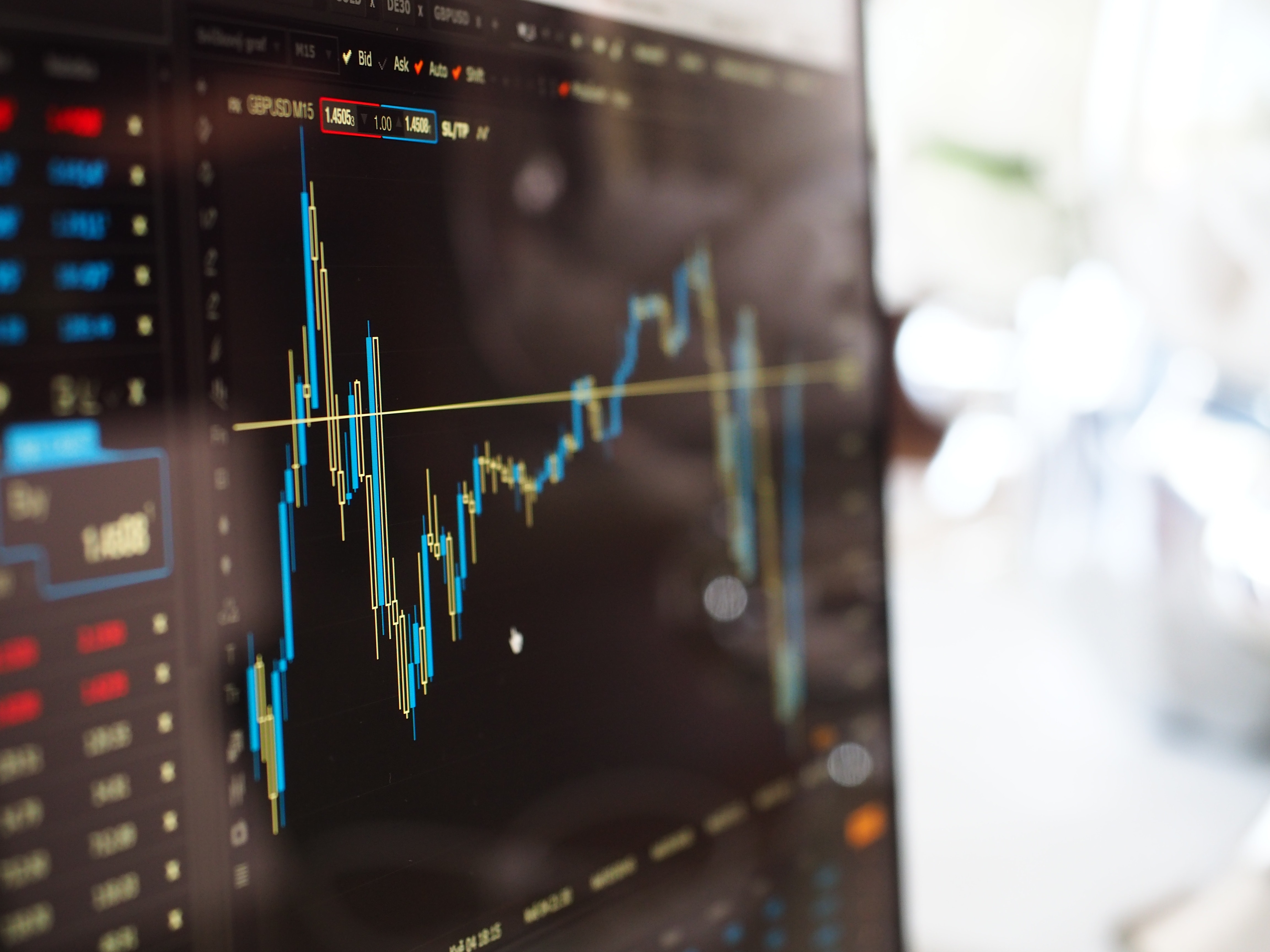 CFDs (Contracts for Difference) are an investment vehicle that allows you to trade assets such as stocks, bonds, commodities or digital currencies without having to own the underlying assets. In this article, we explore five reasons why cryptocurrency traders should consider trading crypto CFDs instead of the underlying digital assets. 
Easy to Get Started
It is easier to get started with trading crypto CFDs instead of buying and selling actual cryptocurrencies. CFD trading simply involves signing up for a CFD trading platform, like Oinvest, and you can get started. There is no need to set up a cryptocurrency wallet or learn the technical ins and outs of securely storing cryptographic assets. The CFD trading platform handles all the technical aspects of buying, selling and storing digital assets.
Also, CFD trading gives you access to an extensive variety of markets that are not usually available to retail investors, all from one trading dashboard. CFDs let you speculate on the price movement of individual shares, indices, currencies, bonds, commodities, and digital currencies. 
Does Not Require Technical Crypto Know-How
Individuals who do not trade cryptocurrencies can easily enter CFD trading without fear of facing challenges due to technicalities. At the very least, trading cryptocurrencies involves understanding how the blockchain works and how to securely buy and store digital assets. 
These technical challenges can be alleviated by trading CFDs on cryptocurrencies instead. Trading profits are paid out in fiat currency. So, you do not need to concern yourself with storing cryptocurrencies in digital wallets. The threat of having your crypto stolen by a hacker is also alleviated. 
Crypto CFDs allow investors who are new to crypto to start trading in a beginner-friendly environment.
Crypto CFDs Enable You to Go Long And Short
CFDs enable traders to go long or short. You can make profits by speculating on price movements in either direction. You can potentially profit as the market rises or as the market decreases. This feature is not always available on cryptocurrency exchanges.
Many bitcoin exchanges do not enable users to short digital currencies and tokens. That is a shame because traders can use short positions to hedge their portfolios.
Moreover, shorting enables traders to bet on the price of bitcoin dropping. Given how volatile bitcoin is, this is something that (most) traders want to be able to do. 
You Can Trade With Margin
CFDs are leveraged products. In other words, you pay a small percentage of the total trade value to open your position. This is known as margin.
When trading there are two types of margins: initial margin and maintenance margin. The initial margin is required to open a position during a trade. The maintenance margin allows you to keep a position open after you have incurred costs that your deposit margin and account balance cannot cover. Without a maintenance margin, you will receive a margin call from your broker asking you to top up your account to cover the loss to keep your position open.
Margin trading is riskier than traditional trading. However, the availability of trading with leverage gives CFDs traders the possibility to potentially generate higher trading profits.
CFD Brokages Are Regulated
CFD brokers are regulated, making them safer to use than unregulated crypto exchanges. Regulated brokers are under strict regulatory guidelines that protect you, the trader. 
In light of the high number of crypto exchanges that have been hacked in the last decade, there is a strong argument for trading on regulated brokerages instead. Regulated entities are required to adhere to the highest standard of security, which means that your funds are safe. The same cannot be said for bitcoin exchanges.
Crypto CFDs provide an excellent alternative to buying and selling actual digital assets. CFDs enable you to receive all the financial benefits of trading crypto without the technical and operational risks involved in dealing with cryptoassets. This makes CFD trading an excellent choice for new crypto investors who have very little or no trading experience.
To start trading crypto CFDs today, sign up to Oinvest!
Introducing the Reserve Stablecoin – A Stable Decentralised Currency for Africa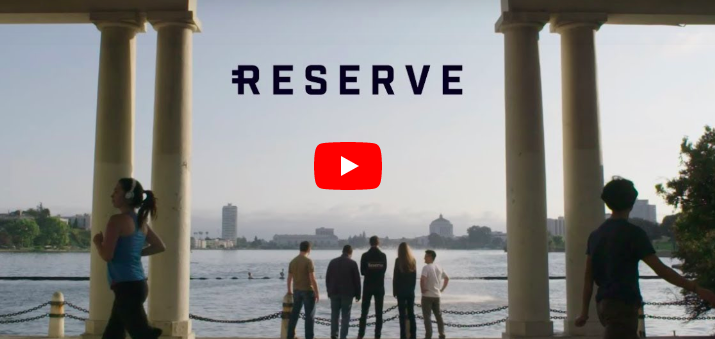 You have heard about Bitcoin, Ethereum, and thousands of other cryptocurrencies. A lot of us talk about how the price of cryptocurrencies are not stable and how it fluctuates every day, if not every minute. 2018 was the year for stablecoins and it seems like that is continuing.
A lot of investors and speculators were looking for a way to "park" their crypto holdings without converting to dollar/s in order to avoid taxes on capital gains. It worked for some investors until crypto to crypto conversions are taxed in countries like the U.S. However, stablecoins like Tether and MakerDao have been used beyond "saving us from crypto taxes," but also to store wealth (value), without having to worry about the fluctuation in price.
What Are Stablecoins?
Stablecoins are a type of cryptocurrency that has their value pegged to another asset like fiat currencies, such as the United States dollar, other cryptocurrencies, precious metals or commodities. Fiat seems to be the most popular option in the marketplace right now, meaning one unit of a stablecoin equals $1.
Before we talk about Reserve Protocol, a stablecoin we believe is truly decentralised, we should mention what is happening in countries like South Sudan, Zimbabwe, Argentina, Turkey, and Brazil.
What is Happening in Those Countries?
A lot of people from the middle and poor class (even the upper-middle class, in a lot of cases) are losing the wealth they stored for decades in a matter of months to a few years due to poor economic performance and hyperinflation.
Their economy is failing day by day, but it is the individuals who are paying the price. How? Imagine if you can buy milk just for $3 (in your local currency) but next month the cost of milk rises to $4. That is a ~34% increase in just a month.
What if such a price effect is happening in every industry and every commodity in your country?
The meat you eat, the tomatoes you use for your salad, and even the sugar you use for your cup of tea are all rise up in price.
You basically lose the wealth you have saved in your currency. Your currency power to buy everyday goods becomes weaker.
It is even scarier to think that these people don't usually have the power to protect themselves from currency depreciation, as they just don't have the opportunity to buy foreign stable currency.
YES, that is what is happening in a lot of countries in Africa, Latin America, and even Europe. What if there is a currency that can save you from losing your wealth? That is where Reserve Protocol comes in.
Introducing Reserve Protocol, the stable currency that is pegged to the dollar and soon to other assets, possibly including treasury bills, bonds, etc. At Reserve, we are excited to work with a team of entrepreneurs who are working to protect YOUR money.
We are also backed by the most successful Silicon Valley investors and companies including but not limited to PayPal founder Peter Thiel, YCombinator president Sam Altman, and Coinbase Ventures.
"With millions of financially displaced people watching helplessly as their wealth evaporates by the day, stablecoins can empower inflation-ravaged populations with the monetary constancy of the developed world. In distressed economies, stablecoins enable citizens to seamlessly migrate their wealth and savings into asset-backed digital currency accessible on their mobile phones.
Circumventing transaction monitoring by local banks, a widely adopted stablecoin ecosystem disables the financial surveillance capabilities of corrupt regimes. With a skillfully deployed stablecoin, people and businesses can transact peer-to-peer, using electronic money with more intrinsic and predictable value than their distressed local currencies."  ~ Robb Henshaw, Reserve Advisor.
How Does Reserve Work in Simple Terms?
Reserve Protocol uses an app that connects to the blockchain which, through a smart contract, keeps the price of RSV (our stablecoin) token pegged to a dollar. An end user that is willing to exchange his money for a stablecoin just logs into the app and via pressing a few buttons gets RSV tokens for his national currency.
As RSV price is always stable, an individual is protected from all of the price movements and other inflation-related problems. When users want to spend their money to buy something, he or she can easily exchange RSV back to the national currency.
We are very excited that we will soon launch our mobile app to help you purchase Reserve dollars on the African continent. We have launched a bounty program to reward early adopters like you with Reserve tokens that are worth $500 in total.
Please join our bounty program by visiting our Telegram channel, WhatsApp group, Facebook page, and Twitter. It should only take 30 seconds of your time. Please share our article on Facebook, Twitter, and other social media to increase your chances of winning the prize.
Disclaimer: This is a paid sponsored post. Readers should do their own due diligence before taking any actions related to any company, product or service mentioned in this article. BitcoinAfrica.io is not responsible, directly or indirectly, for any loss or damage caused by or in connection with the use of or reliance on any content, product or service mentioned in this sponsored post. 
A Safer and More Secure Alternative to Paxful to Buy Bitcoin In Nigeria CoinCola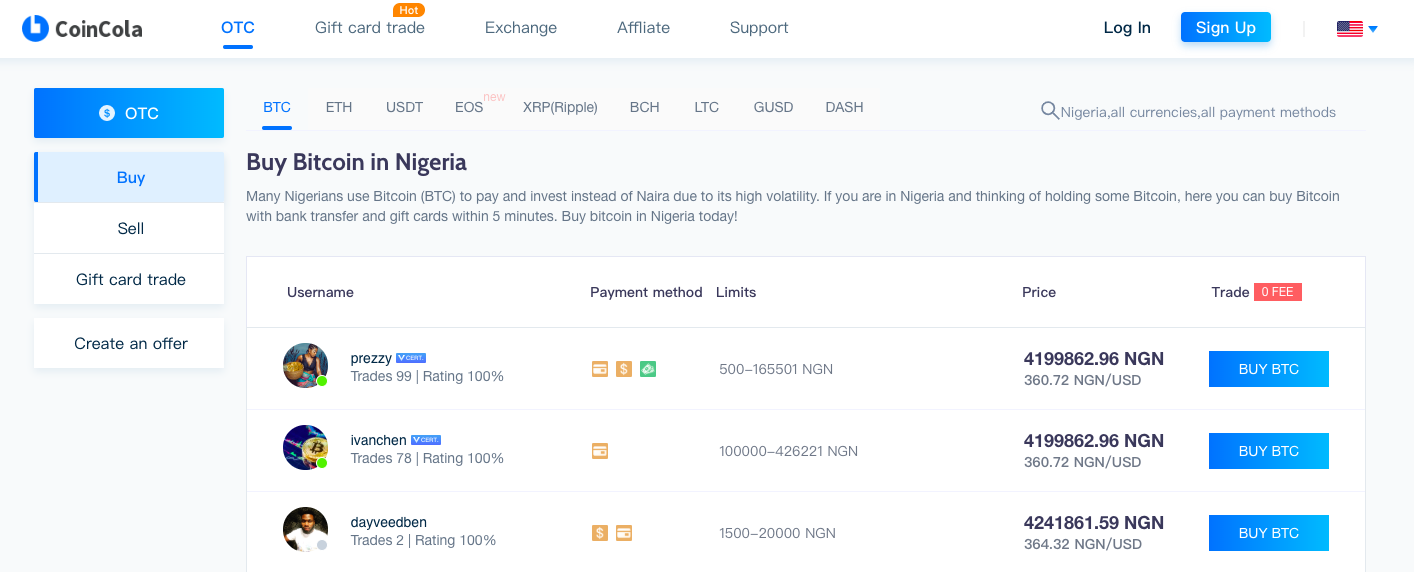 Bitcoin trading has become a phenomenon in the financial landscape since the creation of the cryptocurrency in 2008. Due to the potentials of Bitcoin as a currency and an investment, the cryptocurrency has gained popularity in Nigeria.
However, due to the problems that the country has faced in the past regarding cybercrime, it is difficult to get Bitcoin directly from local currency on most central crypto exchanges. This has given rise to decentralised exchanges where buyers and sellers meet to transact in Bitcoins and other digital assets.
Paxful is the most popular platform for Nigerians
The most popularly used platform for purchasing cryptocurrency is Paxful. The platform which was launched in 2015 provides an environment for buyers and sellers to interact and make transactions.
Paxful has Become a Haven for Scams
Although Paxful provides a simple and easy platform for trading, it has gained a tainted reputation in the past few years. 
One major problem that Paxful has suffered in recent years is the accusations of scam by users on the platform. Paxful does not do much on its security as the platform has become overrun with scammers.
Paxful forum is filled with several comments from users about how funds have been missing from users wallets with no reason offered by Paxful. There have been accusations of buyers using chargeback scams whereby transactions would be made via PayPal.
When the Bitcoin or Gift card purchase is made, the buyer will open a dispute on PayPal reversing the transaction, thereby robbing the seller of his money and also stealing the digital asset on offer. These problems keep up mounting, but Nigerians have continued to transact on the platform due to lack of a viable alternative.
However, this is set to end with the arrival of Hong Kong-based Bitcoin trading platform CoinCola. The reputable exchange platform has rolled out its services to Nigerians as it looks to take a major share of the market.
How Does CoinCola Compare with Paxful?
CoinCola implements similar features with Paxful as it is an OTC (Over the Counter) exchange that allows buyers to sellers. Sellers can also exchange digital assets such as gift cards for Bitcoins and vice versa. Users can also buy Bitcoins from other sellers on the platform.
This looks similar to Paxful, but where CoinCola stands out is in terms of security. The HongKong bases platform takes the security of users seriously and is considered as one of the safest OTC exchange platforms.
There are little to no cases of scams on the platform with several positive reviews about CoinCola regarding its services.
CoinCola Uses Real Name System to Prevent Scams
CoinCola utilises a unique Real Name System for traders to avoid scams; with this system, the trader would have to fill his/her entire information to be able to receive payments.
This way, it becomes difficult for a seller to scam a buyer because if a dispute is filed, the seller would be unable to access funds.
Coincola Has An Excellent Customer Support System
CoinCola has a responsive customer support system which provides quick solutions in the cases of disputes. Some randy sellers have also been removed from the platform due to the proactive intervention from customer support.
CoinCola Escrow Prevents Chargeback Scams
Also, CoinCola escrow system is designed in a way that buyers are unable to use chargeback scams on sellers. This is because the funds deposited via escrow cannot be returned to the buyer unless there is a case of a dispute.
Conclusion
CoinCola a perfect alternative to Paxful for Nigerians. With this platform, you can buy bitcoin safely in Nigeria without worrying about scams. 
BONUS: Buy Bitcoin in Nigeria and Get 0.0001 Bitcoin Bonus Instantly!
Disclaimer: This is a paid sponsored post. Readers should do their own due diligence before taking any actions related to any company, product or service mentioned in this article. BitcoinAfrica.io is not responsible, directly or indirectly, for any loss or damage caused by or in connection with the use of or reliance on any content, product or service mentioned in this sponsored post.