Reserve Bank of Zimbabwe Warms to Financial Innovation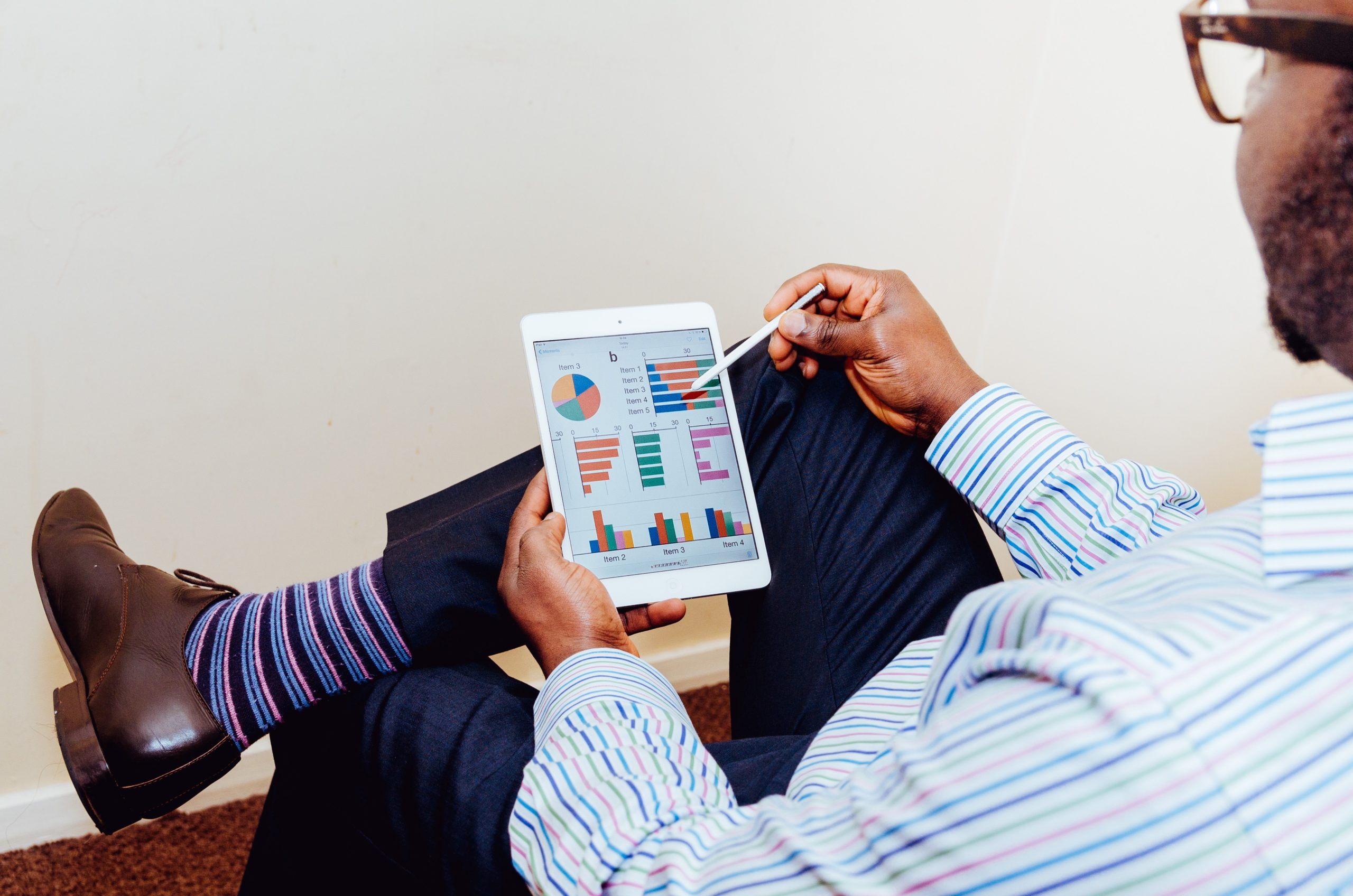 The Reserve Bank of Zimbabwe (RBZ) is warming to the idea of emerging financial technologies as it joins the rest of the world in cautiously welcoming digital money. This was revealed when the RBZ governor, John Mangudya, presented the country's monetary policy statement for the year 2020 on February 17.
The latest announcement is a continuation of the central bank's rapprochement towards emerging financial innovations after a turbulent 2018 when it had run-ins with technology companies that sold or facilitated the sale of crypto tokens to the Zimbabwean public.
RBZ's Change of Heart
The RBZ now agrees that technology and innovations have significantly altered the financial landscape and the way financial institutions offer services and products and that Zimbabwe needs to move with the times.
In his brief statement on the topic, the governor touched on the RBZ's progress in establishing a regulatory sandbox that will allow innovators to connect to banks and other financial institutions.
Mangudya said:
"Further to the advice in the 2019 Mid Term Monetary Policy Statement, the Bank (RBZ) has embarked on several initiatives to establish the Fintech agenda. The Bank is in the process of finalizing a regulatory sandbox framework. The framework will outline the qualification, application and evaluation criterion for entities to be admitted into the sandbox. The operationalisation of the framework will thus promote competition and efficiencies through innovation."
RBZ now says banking institutions must upgrade their information communication technologies (ICTs) to be system consistent with developments in the 'Fourth Industrial Revolution'. Additionally, banks are expected to explore new technologies and business models to enable them to compete in the digital age.
Statement Vague on Critical Aspects
However, the statement does not address the question of whether fintech ventures, such as privately issued cryptocurrencies, remain banned or not. There is still confusion on whether it is cryptocurrency trading that is banned or if it is the selling of tokens to the public that is banned.
The RBZ, which lacks a consistent and coherent position on this subject, appears to be reading from the same script as many of its peers from the continent. Several African central banks have previously shown a determined opposition towards privately issued tokens and the underlying blockchain technology.
Nevertheless, as the ignorance levels concerning this innovation continue to drop, so too has been the opposition. In fact, many central banks believe they can join in this space by creating their own cryptocurrencies, called central bank digital currencies (CBDCs).
Some are at very advanced stages of issuing these while others are still at the studying stage. On the African continent, the Egyptian central bank had indicated its intention to launch its own CBDC as well as Ghana and Mauritius. 
The RBZ has announced an intention to issue its own CBDC but a mere statement was enough to spark excitement among the country's blockchain industry players.
Cautious Welcome
BitcoinAfrica.io asked Zimbabweans involved in the country's small blockchain space for their reaction to this latest announcement by the RBZ.
We reached out to Mike Makazhe, a young entrepreneur who says he is working to create a cryptocurrency for Zimbabweans.
Makazhe said: "I think financial institutions need to improve. It's true most of their services are outdated and Pecunia (his crypto project) can help bring this (expected) to life."
Another influential figure in Zimbabwe's blockchain space, who did not wish to be identified, was less sanguine about this latest announcement.
He said: "The only thing I think about it is they are taking a dribble. They are happy with a broken system because it works in their favour."
According to him, the RBZ is just putting on a show but lacks the will to actually implement some of the fintech proposals contained in the monetary policy.
The same sentiments were echoed by another crypto enthusiast who commented on this development in one crypto chat group on social media. The individual also noted that there was a lot of emphasis on banks and less on the private players that fall outside the RBZ's regulatory reach.
These were also the sentiments shared by other individuals in the crypto community. They cautiously welcome this announcement but say the RBZ should be judged on implementation not the intention.
Zimbabwean institutions like the RBZ are notorious for taking their time to adopt technologies and systems that improve efficiency but are quick to implement anything that improves collection of revenues or the scarce foreign currency.
For example, it has taken the RBZ several years to capacitate a credit reference bureau, a body that can potentially end the country's problem of high levels of non-performing loans. Some fear the same approach will be used on fintechs and the country will lag behind as the rest of the continent move ahead to adopt this innovation.
Zimbabwe's small fintech industry expects the RBZ to issue more statements that clarify the country's position as the year progresses. 
4 Reasons Why Black Lives Matter Should Start Accepting Bitcoin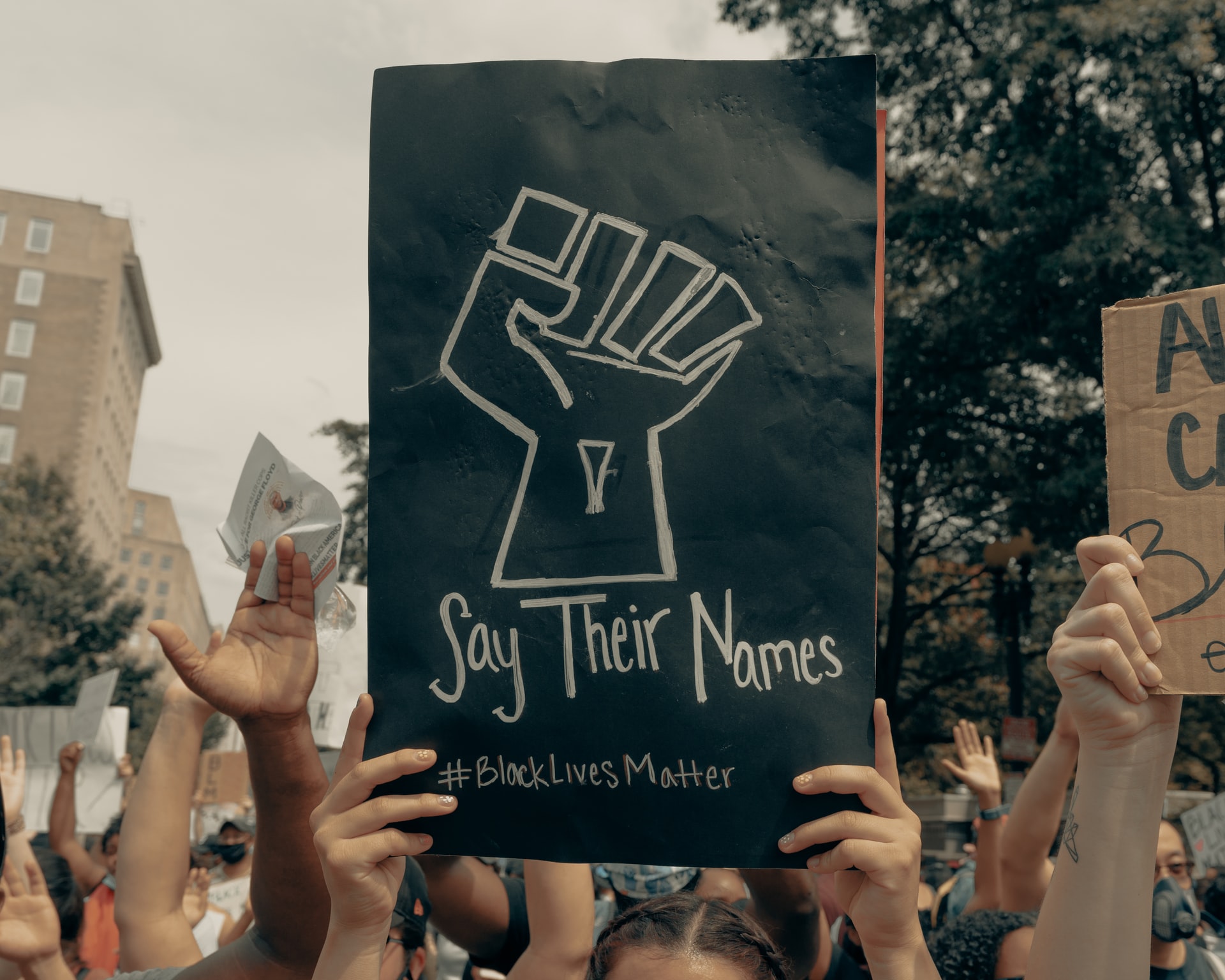 Systemic anti-black racism is prevalent across the globe. A series of events in the US have catalysed countrywide protests, bringing more eyes to one of the biggest movements against racism, the Black Lives Matter (BLM) movement.
In this piece, we explore the reasons Black Lives Matter would benefit from adopting bitcoin as a method of accepting donations.
Bitcoin Is A Peaceful Protest
Attempting to resist a system that oppresses you, while leveraging the tools employed by the same system, can be counterproductive and undermine. For movements like Black Lives Matter, it is imperative to utilise systems outside of traditional resources that are not tainted with the prejudice that disenfranchises BIPOC.
In the United States, the black community has long complained of unsatisfactory access to traditional financial services. While there is no shortage of research papers and statistics on race issues, given the current climate, it is important for us to contextualise and understand how traditional financial systems underserve black people in the US.
A study by McKinsey & Co published shows a direct link between weaker financial power and a lack of access to financial services like banking. For instance, predominantly white counties have an average of 41 financial service providers, while black ones have 27 of these financial firms. Further, banking in these black counties is mostly more expensive as compared to white-counties.
Moreover, despite being underserved, black people are overcharged by banks in the very few situations where services are available. 
There are several other examples mentioned in the report that paints a vivid picture of the extent to which black people are unbanked. Other examples cited in the report include requiring higher account balances and difficulty in accessing loans.
This is where bitcoin can come in.
Bitcoin knows no race and does not discriminate. Everyone anywhere can get a bitcoin wallet and purchase bitcoin online. 
By leveraging bitcoin, progressive movements like Black Lives Matter can send a powerful message, addressing the underlying racism prevalent in traditional financial services. With enough steam, it may eventually aid to break down the archaic financial systems that continue to aid in the oppression of minority groups all over the world.
If there is any single reason for Black Lives Mater to accept bitcoin donations, it is because using bitcoin is another form of protest.
Bitcoin Is Censorship-Resistant
Black Lives Matter may find favour in the eyes of regulators and payment processes like Paypal. At this point, it will be almost suicidal for anyone to consider cutting payment channels to the movement. However, if historical precedence is anything to learn from, it is all fun and games till it is not.
WikiLeaks, the famous, was banned by PayPal in 2010 for violating its policies and terms of service.
Before then, over $1 million of donations towards WikiLeaks had come through PayPal. Black Lives Matter may be different from WikiLeaks. However, any loophole that provides an avenue for censorship must be sealed moving forward to secure the future financial backing of the movement. 
3 ways #BlackLivesMattters can move forward. Point 1 #Bitcoin pic.twitter.com/WiCjwc3VM2

— The Character (@iamTheCharacter) June 7, 2020
Accepting bitcoin as donations would provide a viable alternative, especially given its censorship-resistant nature.
Private Donations 
Sometimes people prefer to give privately without revealing their identity.
Between bitcoin and traditional online payment methods, bitcoin allows for more private transactions. To factor in the privacy-conscious crowd who could be interested in donating to the movement, Black Lives Matter is likely to benefit from accepting bitcoin.
Even though the anonymous nature of bitcoin has been at the centre of debates, Bitcoin's pseudonymity makes it undisputedly a more privacy-conscious financial tool than PayPal or bank payments. 
Access to a Wider Audience
PayPal may seem like the ultimate financial tool for many, but that is not the case in many places. In some parts of the world, people are unable to use PayPal due to the unavailability of service in their region.
Bitcoin is a universal payment method that is accessible by anyone, anywhere in the world. In every corner where there is connectivity, people can use bitcoin as money. BLM will open up donations to people from all parts of the world.
While there still are people in the Bitcoin community who hold ideologies that belong to past centuries, there are also a lot of people in Bitcoin who support BLM and other movements around the world that fight against oppression. By allowing people to send donations via bitcoin, BLM opens up to bitcoiners around the world who support Black Lives Matter.
In a world where tools that aid human sovereignty have evolved to the point where there is revolutionary money, free from traditional systems, movements like BLM can harness innovations like Bitcoin to further their cause.
Zimbabwe's New Foreign Currency Regulations Could Affect Bitcoin Trading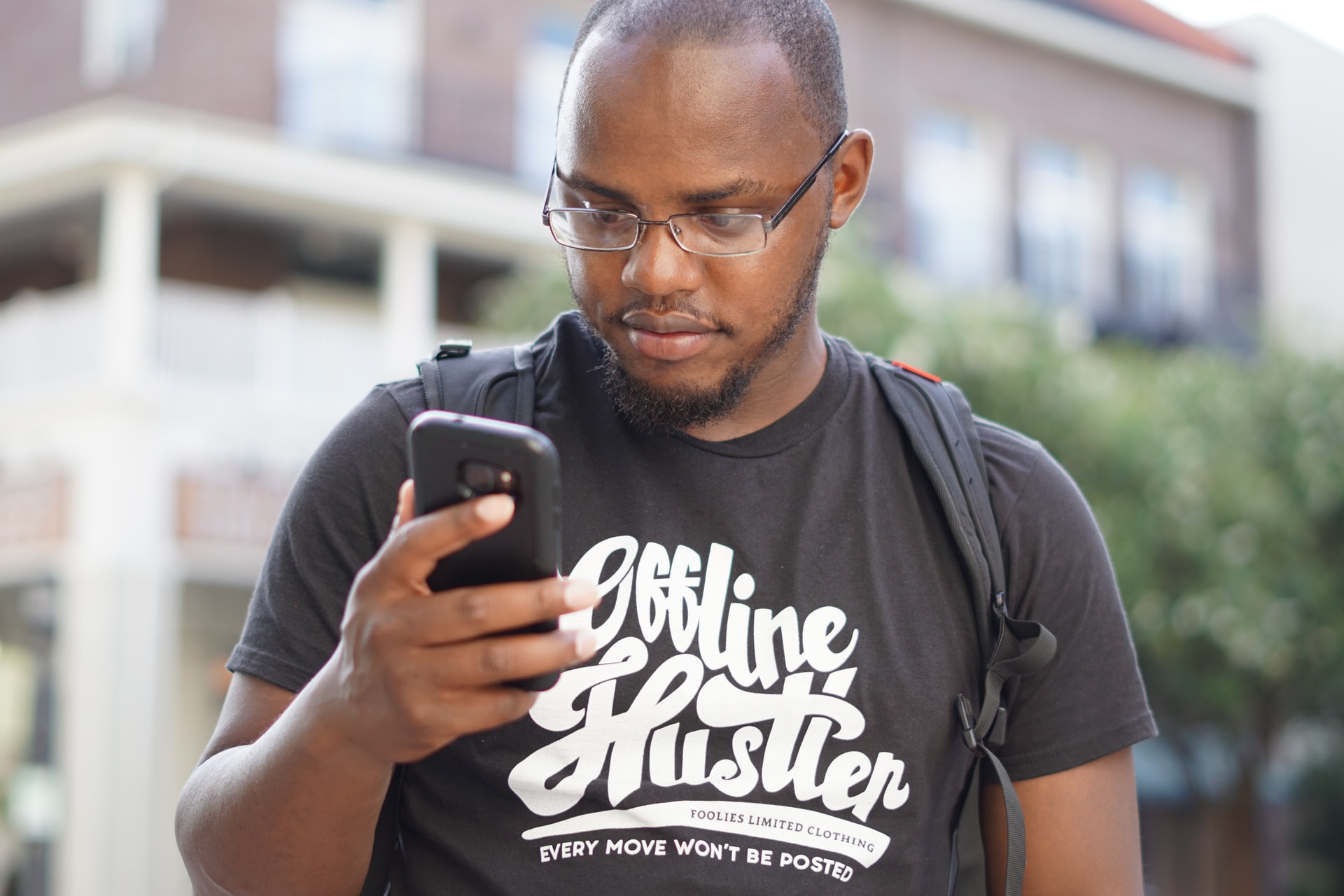 Zimbabwe's newly introduced foreign currency regulations threaten peer-to-peer bitcoin trading via messaging apps.
New Foreign Currency Regulations
The Zimbabwean economy – which has been hit by hyperinflation – endures an ongoing shortage of foreign currencies. Authorities blame illegal foreign currency dealers for exacerbating the situation thus hastening the fall of the local currency. Several regulations have been introduced in the past few months to arrest the situation.
A recent directive by a unit within Zimbabwe's central bank to outlaw advertisements relating to foreign currency trading has sparked off a panic within Bitcoin trading communities.
The latest decision comes in the wake of a sharp depreciation of the Zimbabwean dollar against the US dollar. Economists blame the country's biting foreign currency shortages for the local currency's free fall.
The central bank has pegged the exchange rate at 1 USD for every 25 Zimbabwean dollars towards the end of March. However, the black market rate is now 1:80 or higher.
Financial Intelligence Unit Onslaught
On June 15, the Financial Intelligence Unit (FIU) of the Reserve Bank of Zimbabwe circulated a document that is threatening to freeze bank and mobile money accounts of those caught putting up any advertisements relating to foreign currency trading in social media chat groups.
The FIU alleges it is aware that some WhatsApp groups have mushroomed for the specific purpose of promoting and facilitating 'illegal' foreign currency dealings.
Parts of the statement reads:
"The FIU, in collaboration with the police, banks, mobile money/mobile money service providers and relevant regulatory agencies, has embarked on an exercise to identify and take action against individuals who create, advertise on or participate (actively or passively) in WhatsApp groups or other platforms for illegal foreign currency trading."
The statement goes on to list the steps authorities will take against those caught on the wrong side of these regulations.
Panic in Crypto-Related Chat Groups
Some within the cryptocurrency trading communities have suggested that this directive encompasses bitcoin trading as well. Bitcoin trades, just like with the so-called foreign currency black-market trades, are often initiated in social media chat groups.
Moreover, bitcoin-to-fiat trading is typically conducted in foreign currencies like US dollars. Although, there are trades where local mobile money is the preferred method of payment.
Consequently, some traders are now taking precautions by replacing their local WhatsApp phone numbers with foreign ones. The use of foreign phone numbers helps to masks the real identity of traders and their bank accounts from being targeted.
Yet others are adamant that bitcoin—which the central bank has not recognised as currency—is, in fact, a digital asset. As such, it is exempt from the FIU directive. However, the broad terms used in the FIU statement suggest authorities are trying to go after all platforms where foreign currency is exchanged.
Still, others are not overly worried insisting that FIU lacks the capacity to achieve this kind of surveillance and policing. In any case, they say Whatsapp messages are protected with end-to-end encryption. 
BitcoinAfrica.io reached out to FIU to get clarification on the some of the issues raised by bitcoin traders. However, we did not receive a response at the time of publishing.
No Crypto-Specific Regulation
Zimbabwe, just like many of its counterparts on the African continent, does not have regulations that specifically govern cryptocurrency trading. The country's central bank has in the past issued press statements advising the public against dealing in cryptocurrencies.
At the same time, it banned financial institutions from facilitating the movement of funds between fiat to crypto and vice versa. These decisions culminated in the shutdown of Golix, a cryptocurrency exchange in 2018.
However, since then there has been an apparent rapprochement by the central bank concerning its blockchain technology. For instance, in its last monetary policy statement, monetary authorities again touted the potential of blockchain technology. They even encouraged financial institutions to adopt this.
Chainalysis and A&D Forensics Partnership to Boost Access to Cryptocurrency Investigative Technology in Africa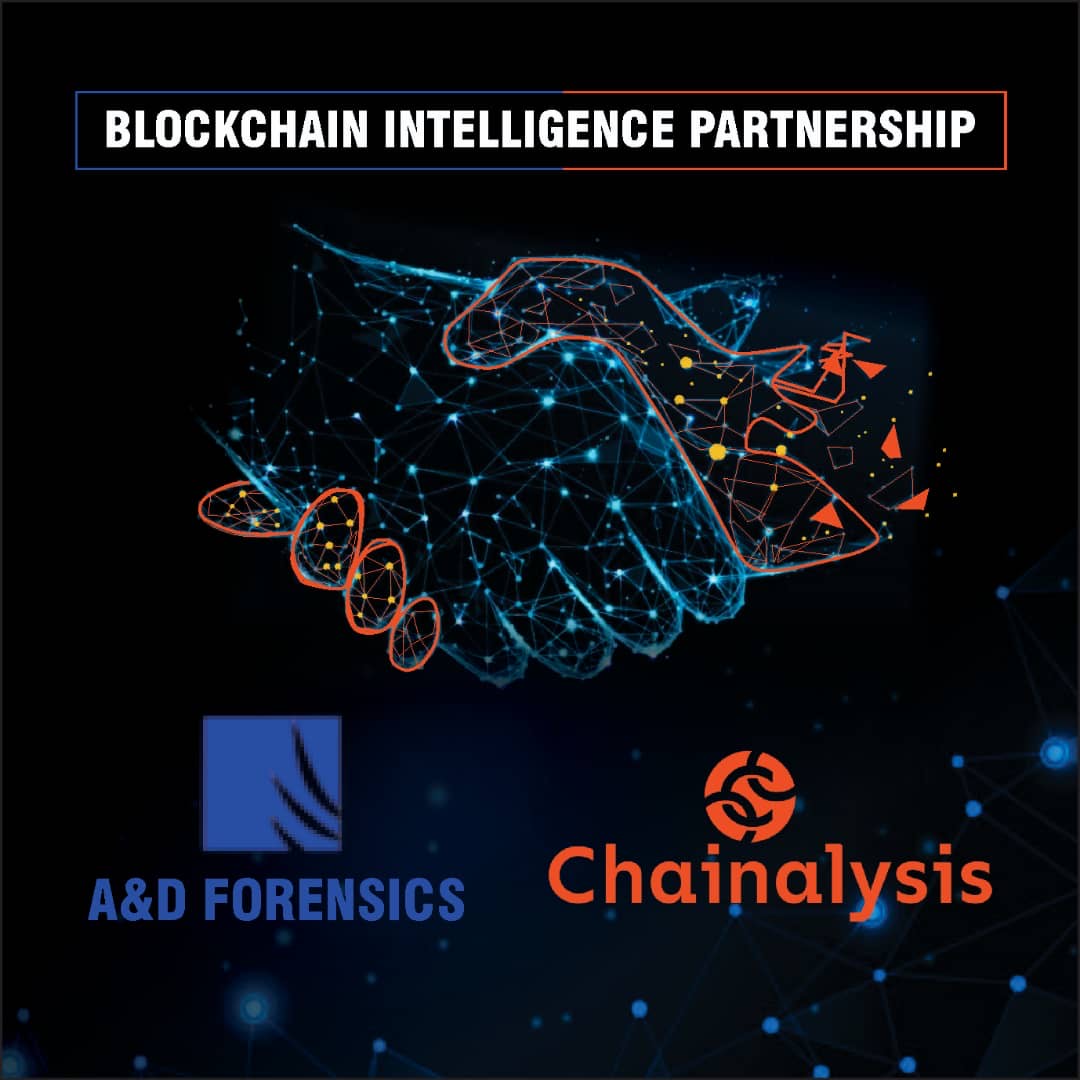 Institutions in Africa can now access cryptocurrency investigative technology following a partnership between Chainalysis and A&D Forensics.
Chainalysis and A&D Forensics Partnership
From romance-related crypto scams to shady ICOs, Africa has had its share of illicit investment opportunities. Fortunately, there is a light at the end of that dark investment tunnel. With Chainalysis Reactor, financial institutions, governments, regulators, and cryptocurrency exchanges can identify and stop scam propagators from harming consumers.
"By partnering with Chainalysis, we are providing the African cryptocurrency ecosystem with the investigative technology that it needs to fully understand blockchain activity," said Senior Partner at A&D Forensics, Adedeji Owonibi.
Chainalysis Reactor is an investigation software by New York-based blockchain analysis company Chainalysis. The software connects institutions to cryptocurrency transactions allowing them to stop criminal activity.
One of the initiatives culminating from the partnership is a plan to work with cryptocurrency training specialists. These specialists will assist regulators, compliance officers, investigators, and analysts to perform blockchain analysis to derive actionable intelligence using Chainalysis Reactor.
A&D Forensics is a Digital and Financial Forensic firm based in Nigeria. One of the services the company offers is blockchain intelligence on crypto-related criminal activities.
How Chainalysis Reactor Works
Chainalysis Reactor has a search feature that can tell users which entities are linked to a given wallet and the related cryptocurrency addresses. Moreover, the software scans thousands of forums and darknet websites for relevant intelligence.
Chainalysis Reactor connects cryptocurrency transactions to activities taking place in the real world. Also, users can use the "watch" feature to keep tabs on the future transactions the party of interest carries out.
Another important feature that the software provides is the ability to follow the money. With powerful visualisations, users can create the path of funds under investigation. Additionally, the software can link any suspicious activity identified along that path to real-world entities.
The Chainalysis software is a powerful tool that could benefit many institutions. For example, regulators can track the funds raised during an ICO to confirm that the money was used in the right way. Institutions interested in this software can request for a demo on the Chainalysis website.
Trust is imperative in the cryptocurrency industry now more than ever. With crypto-related scams cropping up now and then, consumers are becoming jittery. Therefore, the Chainalysis and A&D Forensics collaboration could offer transparency in the African cryptocurrency space to encourage government adoption and increase consumer confidence.