Reserve Bank of Zimbabwe Warms to Financial Innovation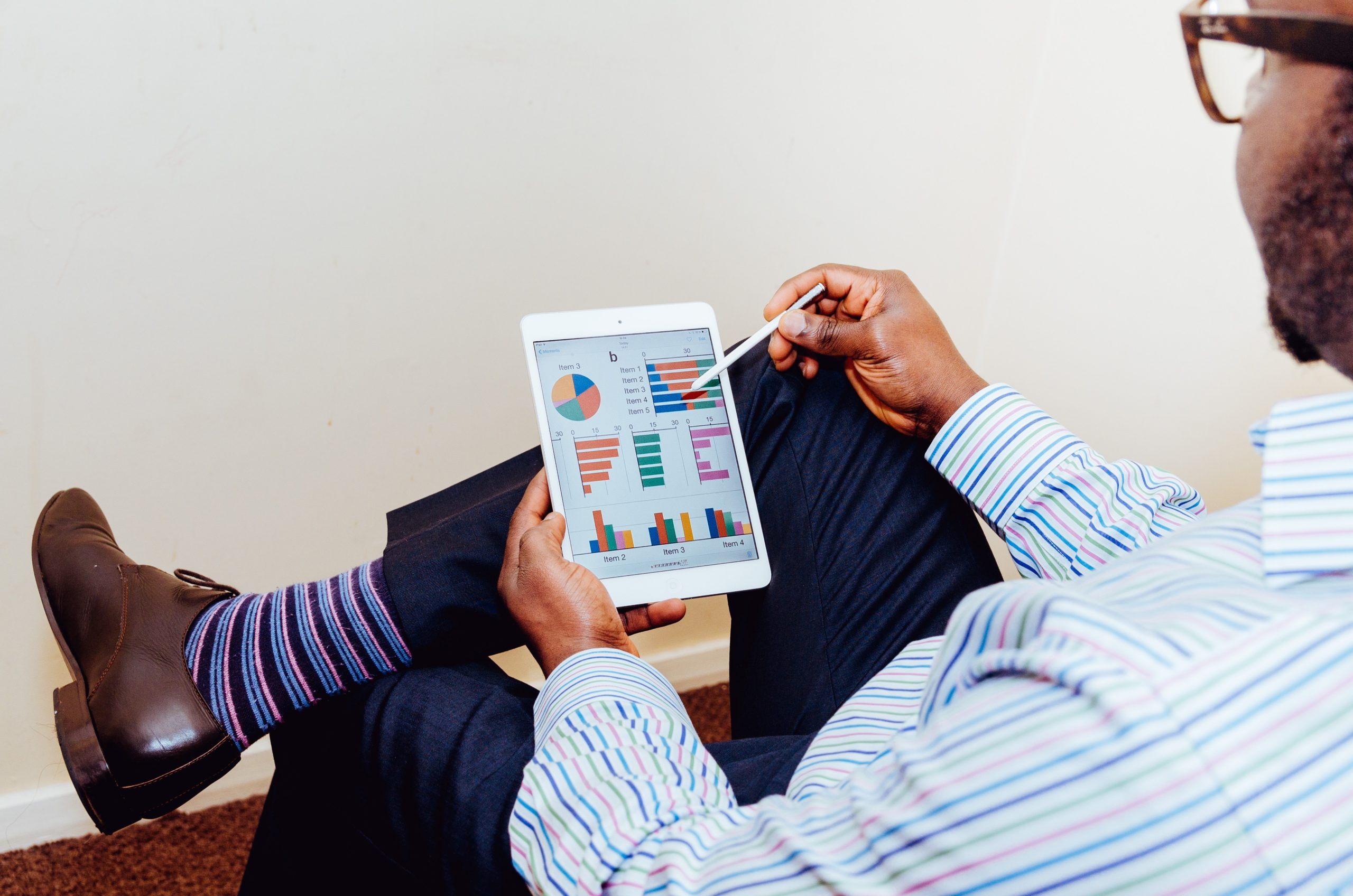 The Reserve Bank of Zimbabwe (RBZ) is warming to the idea of emerging financial technologies as it joins the rest of the world in cautiously welcoming digital money. This was revealed when the RBZ governor, John Mangudya, presented the country's monetary policy statement for the year 2020 on February 17.
The latest announcement is a continuation of the central bank's rapprochement towards emerging financial innovations after a turbulent 2018 when it had run-ins with technology companies that sold or facilitated the sale of crypto tokens to the Zimbabwean public.
RBZ's Change of Heart
The RBZ now agrees that technology and innovations have significantly altered the financial landscape and the way financial institutions offer services and products and that Zimbabwe needs to move with the times.
In his brief statement on the topic, the governor touched on the RBZ's progress in establishing a regulatory sandbox that will allow innovators to connect to banks and other financial institutions.
Mangudya said:
"Further to the advice in the 2019 Mid Term Monetary Policy Statement, the Bank (RBZ) has embarked on several initiatives to establish the Fintech agenda. The Bank is in the process of finalizing a regulatory sandbox framework. The framework will outline the qualification, application and evaluation criterion for entities to be admitted into the sandbox. The operationalisation of the framework will thus promote competition and efficiencies through innovation."
RBZ now says banking institutions must upgrade their information communication technologies (ICTs) to be system consistent with developments in the 'Fourth Industrial Revolution'. Additionally, banks are expected to explore new technologies and business models to enable them to compete in the digital age.
Statement Vague on Critical Aspects
However, the statement does not address the question of whether fintech ventures, such as privately issued cryptocurrencies, remain banned or not. There is still confusion on whether it is cryptocurrency trading that is banned or if it is the selling of tokens to the public that is banned.
The RBZ, which lacks a consistent and coherent position on this subject, appears to be reading from the same script as many of its peers from the continent. Several African central banks have previously shown a determined opposition towards privately issued tokens and the underlying blockchain technology.
Nevertheless, as the ignorance levels concerning this innovation continue to drop, so too has been the opposition. In fact, many central banks believe they can join in this space by creating their own cryptocurrencies, called central bank digital currencies (CBDCs).
Some are at very advanced stages of issuing these while others are still at the studying stage. On the African continent, the Egyptian central bank had indicated its intention to launch its own CBDC as well as Ghana and Mauritius. 
The RBZ has announced an intention to issue its own CBDC but a mere statement was enough to spark excitement among the country's blockchain industry players.
Cautious Welcome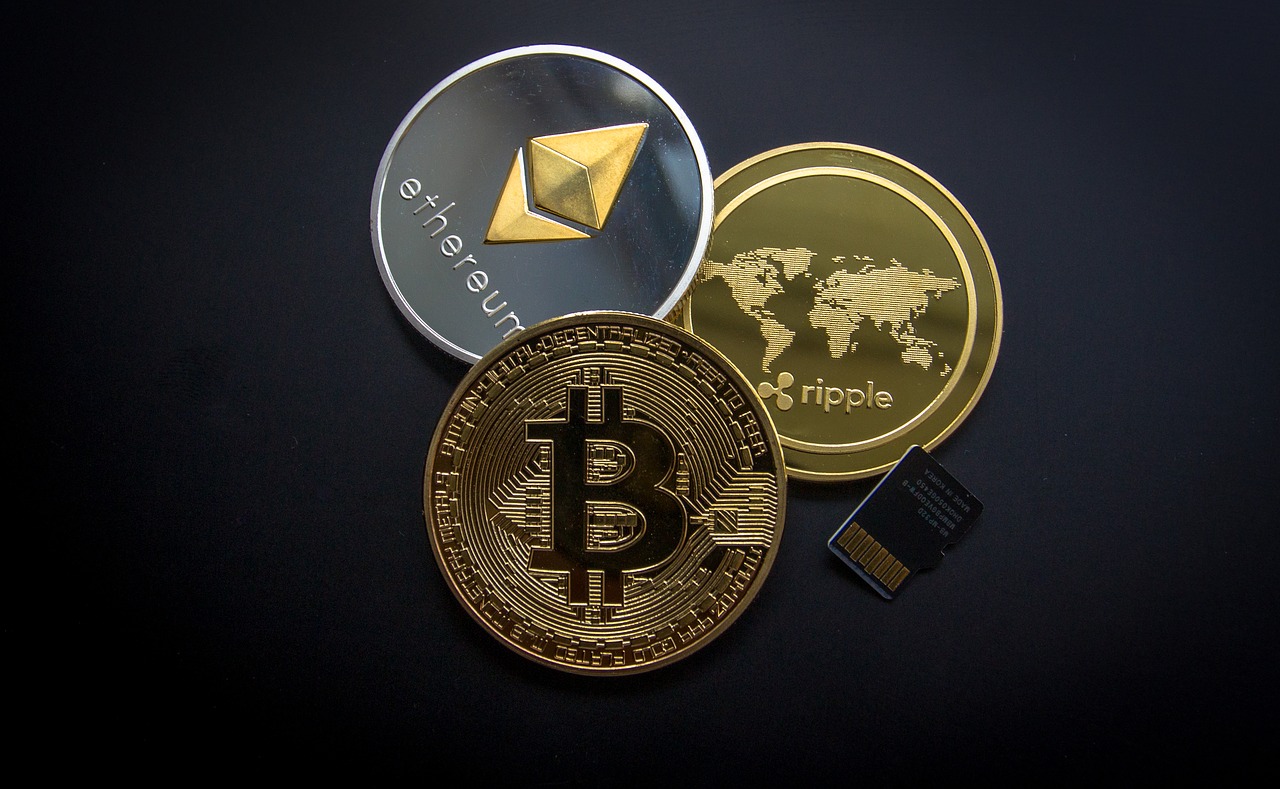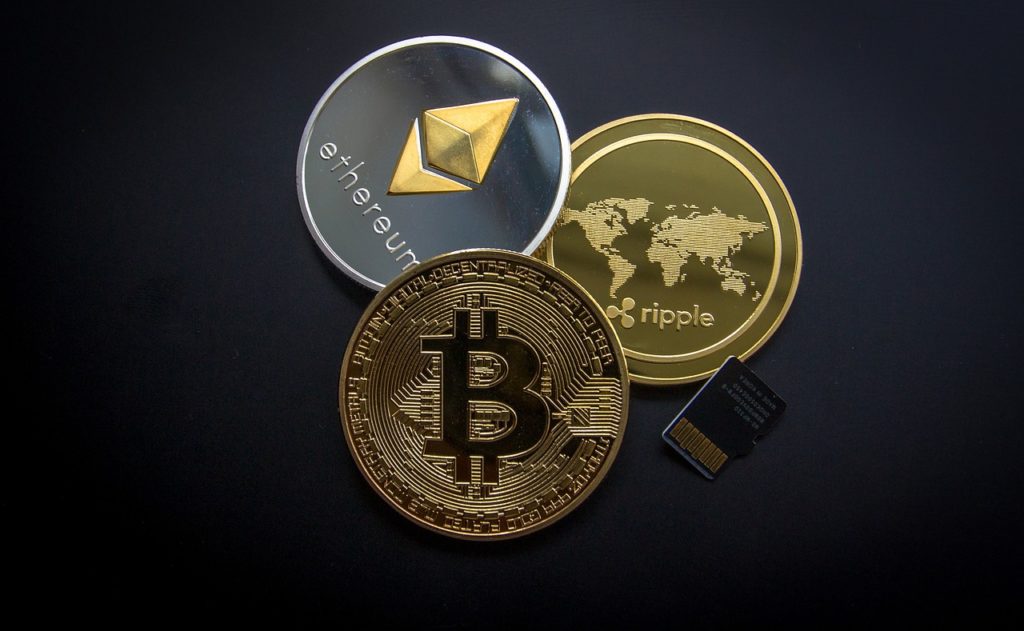 BitcoinAfrica.io asked Zimbabweans involved in the country's small blockchain space for their reaction to this latest announcement by the RBZ.
We reached out to Mike Makazhe, a young entrepreneur who says he is working to create a cryptocurrency for Zimbabweans.
Makazhe said: "I think financial institutions need to improve. It's true most of their services are outdated and Pecunia (his crypto project) can help bring this (expected) to life."
Another influential figure in Zimbabwe's blockchain space, who did not wish to be identified, was less sanguine about this latest announcement.
He said: "The only thing I think about it is they are taking a dribble. They are happy with a broken system because it works in their favour."
According to him, the RBZ is just putting on a show but lacks the will to actually implement some of the fintech proposals contained in the monetary policy.
The same sentiments were echoed by another crypto enthusiast who commented on this development in one crypto chat group on social media. The individual also noted that there was a lot of emphasis on banks and less on the private players that fall outside the RBZ's regulatory reach.
These were also the sentiments shared by other individuals in the crypto community. They cautiously welcome this announcement but say the RBZ should be judged on implementation not the intention.
Zimbabwean institutions like the RBZ are notorious for taking their time to adopt technologies and systems that improve efficiency but are quick to implement anything that improves collection of revenues or the scarce foreign currency.
For example, it has taken the RBZ several years to capacitate a credit reference bureau, a body that can potentially end the country's problem of high levels of non-performing loans. Some fear the same approach will be used on fintechs and the country will lag behind as the rest of the continent move ahead to adopt this innovation.
Zimbabwe's small fintech industry expects the RBZ to issue more statements that clarify the country's position as the year progresses. 

The History of Bitcoin, the First Cryptocurrency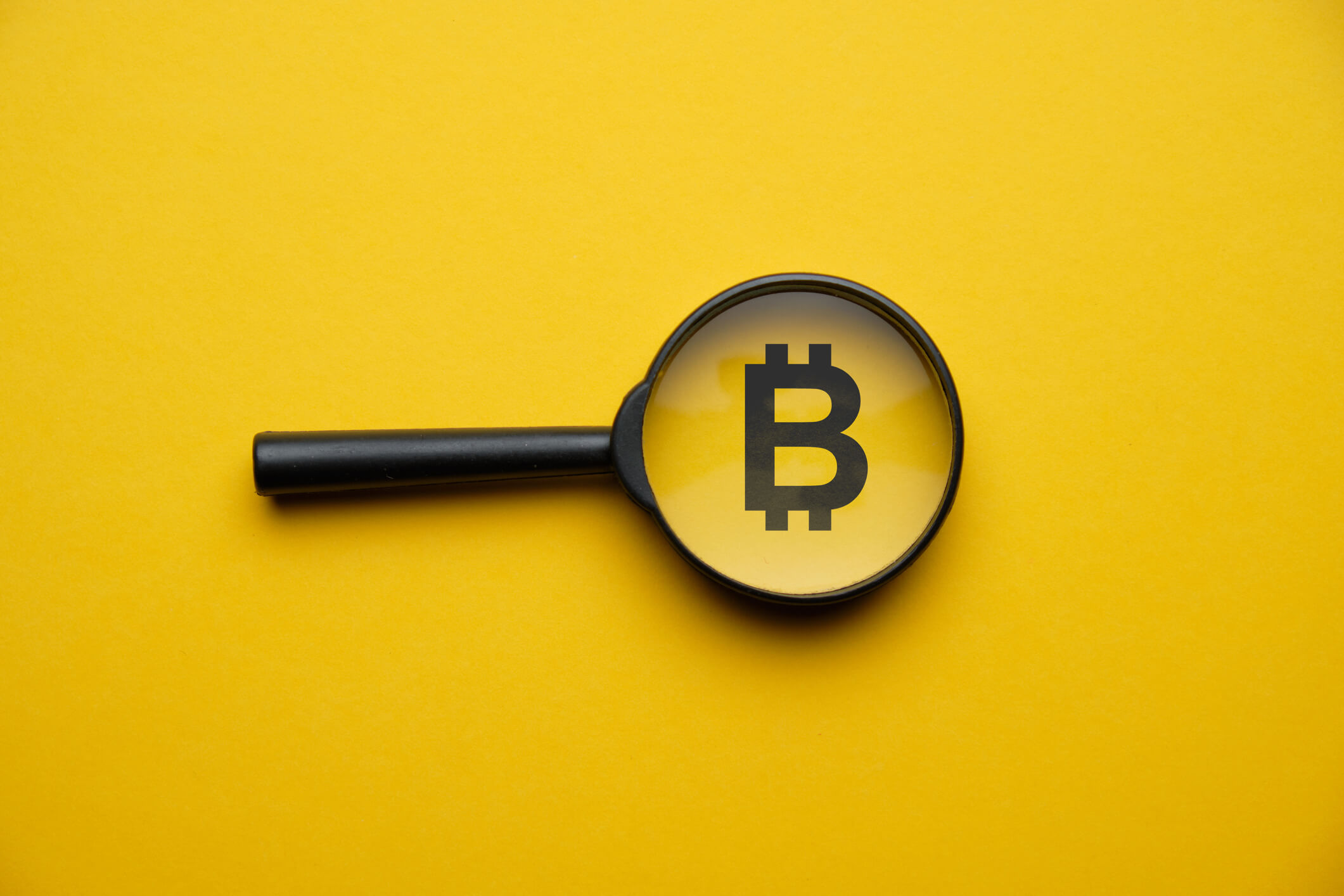 Bitcoin (BTC) has taken investors and the rest of the globe on a wild ride from its modest origins in 2008. The Bitcoin price fluctuated for over a decade, eventually reaching tens of thousands of dollars. Read on to learn about the history of Bitcoin. 
Bitcoin is a decentralized electronic trade between individuals. In layman's terms, individuals may transfer money to one another without going through a bank or intermediary. Bitcoin was created to facilitate financial transactions without dependence on the government or large financial institutions. Bitcoin users may deal with one another through the blockchain, which tracks transactions and the bitcoin price using a "proof-of-work" technique.
Some believe Bitcoin will someday replace fiat money. Despite Bitcoin's shortcomings, venture investors remain hopeful about the progress in the Bitcoin price achieved since the cryptocurrency's inception. The emergence of Bitcoin has gathered a group of individuals thrilled about the advent of cryptocurrencies and the possibilities they will provide for companies and investors. Furthermore, Bitcoin has spawned dozens of alternative digital currencies.
When Did Bitcoin Start?
During the 2008 Great Recession, the role of banks in the financial sector was investigated. This was when Bitcoin was created, and a Bitcoin price was established. People claiming to be Satoshi Nakamoto published a white paper about the problems with centralized money management and the importance of trust when dealing with other people's money.
Transaction costs can add up in the traditional financial system when a transaction can be undone or changed by a third party. The goal of bitcoin was to eliminate the need for a middleman in commercial transactions. Instead of depending on banks and other institutions outside the network to verify network integrity, the Bitcoin system employs cryptographic proof.
The first block was mined in 2009, marking the formal launch of the blockchain. A week on, the first test transaction was done. The only individuals who could obtain it for the first several months were miners who could check the Bitcoin price on the blockchain. Miners would exchange Bitcoins for no other purpose than to have fun. Miners are individuals who utilize very powerful computers to solve complicated mathematical problems to discover new Bitcoins and ensure that previous Bitcoin transactions are honest and accurate.
For another year, there weren't any major transactions involving the new medium of exchange. Shortly thereafter, in 2010, a Florida resident offered some 10,000 BTC in a bid to have the priceless $25 commodity come home. His name was Pizza John. With this deal, the world had its first genuine Bitcoin prices set at some four Bitcoins for every penny. On average, this haul of Bitcoin compares to approximately $400 million in modern money. Interestingly, crypto enthusiasts have set aside May 22 to mark the groundbreaking occasion, known as "Pizza Day."
The Price of Bitcoin in the Past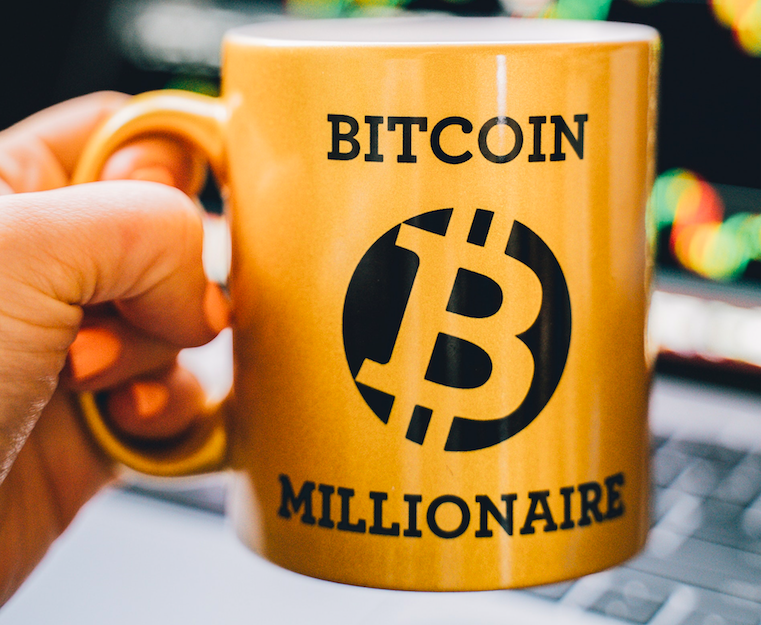 One feature that distinguishes Bitcoin price is its volatility. Because Bitcoin is a novel asset, there is a lot of speculation about it, and its value is widely discussed. Despite fluctuating prices, Bitcoin's value has skyrocketed since its inception in 2009. Bitcoin's history has been chiefly one of fast growth, punctuated by a few dramatic price declines here and there. Bitcoin surpassed the $1 milestone in February 2011.
Bitcoin price was less than $2 initially, but then it went up. It had its first bubble in June 2011, rising to above $31 before falling into the single-digit price range. After more than two years, Bitcoin finally reached $200 in April 2013. It was worth more than $1,000 by November of the same year. In November 2017, the fee was raised to $10,000. In November 2021, it reached a high of close to $68,990. That doesn't mean the journey was without incident.
Bitcoin was called a bubble in 2017 because investors paid more for it than the Bitcoin price was worth. According to Furo, the 2017-2018 bubble was largely caused by an increase in initial coin offerings or ICOs. Some experienced investors compare the Bitcoin bubble to the end-of-the-century internet boom.
Everyone was talking about Bitcoin or other cryptocurrencies, a new network or protocol, from wealthy hedge fund investors to your neighbor. The ICO craze boosted the cryptocurrency market by billions of dollars. The beginning of 2018 saw a significant drop in the Bitcoin price due to psychological and technical issues. When the price of Bitcoin fell, a "mature market" developed around it.
Because of these changes in the Bitcoin price, the Bitcoin market has matured considerably. Established efficient and intelligent exchanges are taking the necessary steps to create a self-sustaining and viable market for investing and trading in Cryptocurrencies such as bitcoin, and key institutional-grade participants are following suit.
Bitcoin Today
Right now, the Bitcoin price is around $37,000. It's far away from its all-time high and post-peak low. Earle claims that no one knows the inventor- Satoshi Nakamoto. This topic can be discussed, speculated, and may lead to conspiracy theories.
One of these theories holds that Bitcoin is a "skunk work" or top-secret project of a company like Alphabet Inc. or an intelligence service. Others believe it is a "trap-door project" that will be taken over by a bad person waiting in the wings. Earle considers Bitcoin's present to be more important than its past. He argues that the predominant evidence points to two primary, widely held ideas. The first is: Like anything else, money is actually a good. Secondly, money results from a given market process.
Cryptocurrencies have almost wholly supplanted conventional money, but the Bitcoin price is still maturing, and Bitcoin is becoming a value store and unit of account.
Bitcoin Tomorrow
So, what is the future of Bitcoin as a cryptocurrency and the Bitcoin price? Nobody knows, but Furo believes it would be lovely and intriguing.
New, low-cost, and simple investment options are becoming a reality. The Bitcoin price will make acquiring bitcoins even more accessible to many individuals. Such access would be comparable to that of well-known markets. Keep in mind that no investment is without risk. 

Weekly Roundup: Binance Announces Zero Bitcoin Trading Fees to Celebrate 5th Anniversary & More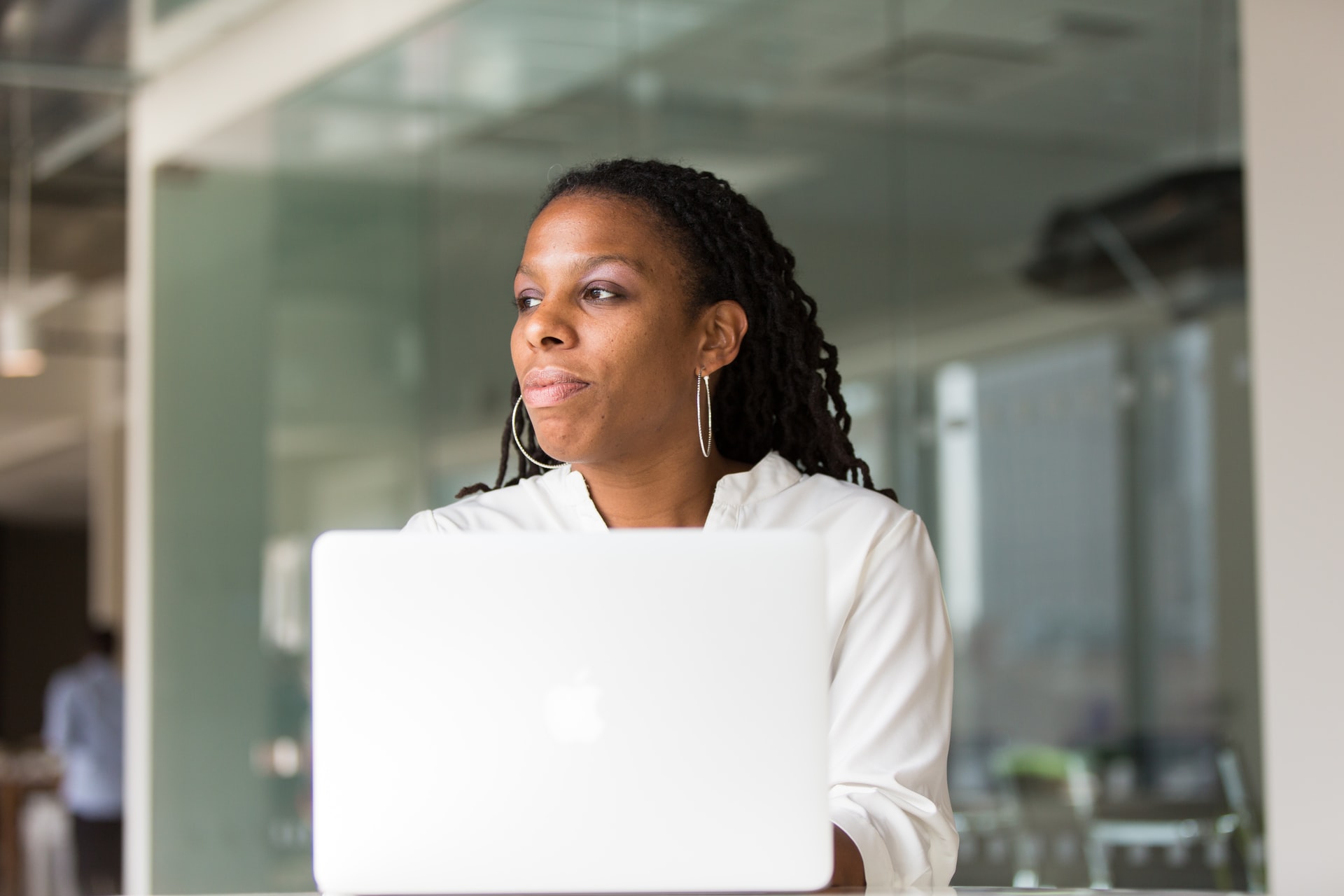 In this week's news roundup, you'll read about Binance announcing a fee-free spot trading on various Bitcoin trading pairs, Celo launching a Web3 fund geared towards African startups looking to transition from Web2 to Web3, US commodities regulator filing a civil charge on a South African Bitcoin scam for fraud, and more.
Binance Announces Zero Bitcoin Trading Fees to Celebrate 5th Anniversary

To celebrate its fifth anniversary, Binance has announced that it will eliminate trading fees on a variety of Bitcoin spot trading pairs.
Although Binance has always offered and maintained the lowest spot trading fees in the cryptocurrency industry, this move will see the exchange establish itself as the global leader in pricing.
Speaking about the announcement, Binance Founder and CEO "CZ" (Changpeng Zhao) said: "In line with our user-first philosophy, Binance has always strived to provide the most competitive fees in the industry. At its core, Binance is an inclusive platform with accessibility in mind. Eliminating the trading fees on selected BTC spot trading pairs is another move towards that direction."
From July 8, Binance users will enjoy zero trading fees on 13 stablecoin and fiat combinations including BTC/USDT, BTC/BUSD, BTC/USDC, BTC/EUR, BTC/TRY, among others. The new fees will be in effect until further notice. This means that users on the crypto exchange will be able to enjoy fee-free trading beyond the two weeks planned for anniversary celebrations.
Celo Launches a Web3 Fund for African Startups Looking to Migrate to Web3 From Web2
Celo, a mobile-first blockchain ecosystem geared towards building an all-inclusive financial system, has announced the launch of its Web3 fund that will support African startups developing across payments, remittance, related financial services, savings, and virtual assets.
Through its VC partners, the Celo Africa Web3 Fund will provide financial investments to African startups. In addition, the company will offer technical assistance via the Celo Developer Guild and its technical partners such as Ape Unit and Tatum. Both the financial investments and technical assistance offered will make it possible for Web2 founders in the African continent to adopt a strategy and grow their business to achieve deeper financial inclusion, lower transaction costs, and more affordable credit.
Celo, together with its various partners, has already made an open call for Web2 founders in Africa to apply for the Celo Africa Web3 Fund by July 15, 2022, and has pledged that they will support shortlisted candidates through their transition to Web3.
The fund will include an in-person workshop across five African countries with the first in-country workshop slated for July 26, 2022. Additional workshops are expected to follow in Ghana, Nigeria, South Africa, and Uganda between July and November 2022.
South African Company Charged by the US CFTC for Bitcoin Fraud Worth Over $1.7 Billion
The US commodities regulator, Commodity Futures Trading Commission (CFTC), has filed civil charges against Mirror Trading International Proprietary Limited (MTI), a South African company, and its CEO, for running a fraudulent Bitcoin commodity pool worth over $1.7 billion and over registration violations.
According to CFTC, the company and its CEO, Cornelius Johannes Steynberg, solicited Bitcoin online between May 2018 and March 2021, from thousands of people, including 23,000 Americans. Additionally, it said that the company instead of trading forex as it had registered itself as, embezzled pool funds, lied about using trading bots, faked account statements, misrepresented trading and performance, and used a fake broker in instances where the trade actually happened.
The Ponzi scheme is the largest involving bitcoin fraud the CTFC has handled. Moreover, the regulator also stated that Steynberg was a fugitive until he was recently arrested in Brazil by Interpol.
Cardano Accelerator Adaverse Funds Seso Property Marketplace to Boost Cardano's Adoption
Adaverse Fund, a Cardano VC accelerator fund created to boost the development of Web3-based solutions in the African continent, has announced its participation in Seso Global's fundraising.
Seso Global is an online real estate property marketplace that leverages blockchain technology to reinvent Africa's real estate industry. The company utilizes blockchain to provide a marketplace that supports secure and risk-free digital land transactions between buyers, financial institutions, land agencies, property owners, and professionals that service the real estate value chain.
The funding round saw venture capital firms, Adaverse, Columbus Angel Network, Emurgo Africa, Kepple Africa Ventures, Moabi Group, and Rising Tide take part. In addition, Jamie Broderick, Albert Essient, and Ibrahim Sagna also took part as angel investors.
"This partnership is key for Seso Global as it provides us with necessary partners and experts to expand our Web3 offerings. We are now seeing the growth of Blockchain real estate solutions and with Adaverse, Seso will be a trailblazer for the industry in Africa. We are confident that Cardano will see strong growth in Africa due to its lower energy needs and cost of the Blockchain." says Daniel Bloch, CEO and co-founder of Seso Global.
Adaverse was established in September 2021 as a joint venture partnership between Everest Ventures and EMURGO Africa to not only identify but also provide valuable support and resources to propitious African founders developing the next wave of Web3 decentralized applications (DApps) in decentralized finance (DeFi), gaming, non-fungible tokens (NFTs), the metaverse, and more on Cardano's third-generation and environmentally-sustainable blockchain.
To learn more about Bitcoin, download the Bitcoin Beginner's Handbook for free.

Amber Group Announces Q3 2022 Launch of Openverse, the Gateway Into the Metaverse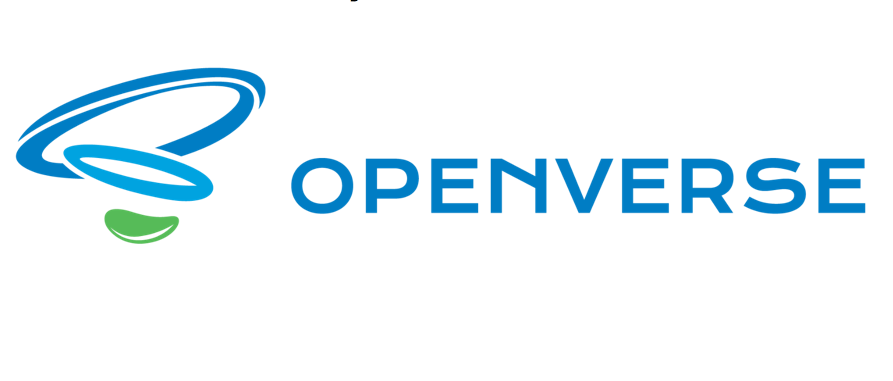 SINGAPORE, 11 May 2022 — Amber Group, the leading global digital asset platform, today announced its entry into the metaverse with the launch of Openverse, a Web3 enablement platform for creators, brands, and businesses. A culmination of Amber Group's multi-disciplinary expertise in digital architecture and blockchain-native infrastructure, Openverse serves as a gateway to the metaverse, empowering Web2 creators, brands and businesses with tools and services to transition into Web3.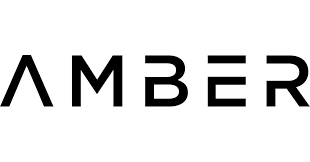 With the metaverse economy projected to reach $13 trillion by 2030, Openverse marks Amber Group's venture into Web3 community building. Due to launch in Q3 2022, Openverse is a significant milestone in Amber Group's plans to aid businesses, industries and societies as they transition into Web3. As a one-stop platform, Openverse will create entry points into the metaverse by delivering end-to-end creative and digital infrastructures for creators, brands, and businesses.
"Digital assets are the first step in realizing a decentralized future where people are empowered to create and connect with online communities, unlocking new digital experiences. While there has been a lot of interest in the metaverse, it remains largely conceptual. With Openverse, we are taking a solid step towards creating this digital reality for all. Backed by our expertise and partnerships within the digital asset ecosystem, Openverse is at the forefront of onboarding businesses and communities into the metaverse, unlocking the true potential of decentralization," said Amber Group's Chief Executive Officer, Michael Wu.
Openverse is designed to be a Web3 enablement platform, supported by leading real-time 3D rendering technology to create an experiential digital world for all users. The platform will be accessible on mobile, desktop and VR platforms, and will come equipped with features such as real-time content interaction, gameplay, customizable digital avatars and an NFT valuation system. Openverse will also leverage Amber Group's flagship digital asset platform, WhaleFin, for its crypto financial services, creating synergies with the company's thriving consumer business line to expand the reach of its digital asset services.
"We are excited to launch Openverse and convert the possibilities of the metaverse into reality in the next few months. As we develop a gateway for everyone to journey into the metaverse together, we are also building a strong line-up of partnerships with gaming studios, sporting brands, digital artists, and creators in an effort to bridge the gap between physical and virtual economies. Not only will this encourage more Web2 users to migrate into the metaverse, it will also herald a new era for digital assets worldwide," said Openverse's Chief Executive Officer, Jo Xu.
About Amber Group
Amber Group is a leading digital asset platform operating globally with offices in Asia, Europe, and the Americas. The firm provides a full range of digital asset services spanning investing, financing, and trading. Amber Group is backed by prominent investors including Sequoia, Temasek, Paradigm, Tiger Global, Dragonfly, Pantera, Coinbase Ventures, and Blockchain.com.
For more information, please visit www.ambergroup.io.