Dash Partners With AnkerPay to Grow Ecosystem in Sub Saharan Africa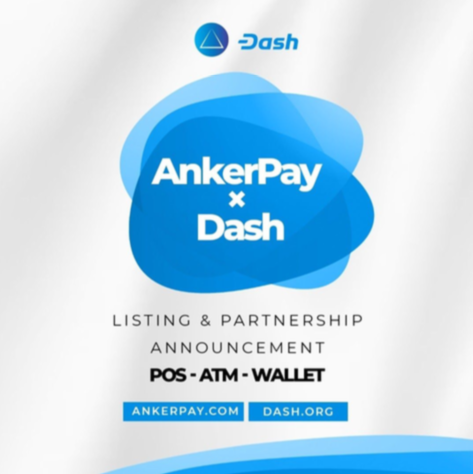 AnkerPay in South Africa has rolled out ATMs in the country as well as payment processing services and machines to offer merchants and users a state of the art user experience.
Phoenix — May 4, 2020 —​ ​Dash​, the top digital currency for payments and e-commerce, announced it has partnered with AnkerPay, a South African based cryptocurrency payments and ATM company. With a growing network of ATMs, PoS systems, online payments processing, and a user-friendly wallet that connects with their entire ecosystem, AnkerPay provides the Dash network with the full ecosystem ready to implement across Sub-Saharan Africa.
AnkerPay has also made the strategic decision to integrate InstantSend, one of Dash's key features, which completes all transactions on the network within two seconds, including settlement, which means the funds can be respent immediately. This will enhance the user experience when purchasing goods or services. Transactions are converted into local national currency giving the merchant the ability to continue to accept Dash payments without the risk of volatility.
Users in South Africa can now purchase or sell Dash through their ATMs or wallets and spend it at participating merchants in the country. Users can also purchase goods and services online with Dash. The largest use case the partners will be developing together are remittances to South Africa (and other regional markets) from the U.K. and Europe. Remittances in the continent currently face high-fees and can take several days depending on the method of transfer. With
Dash's InstantSend and a number of different ways to cash-out, a user can receive their Dash and convert it into the local currency in the method they prefer. As the country has a healthy mix of digital and cash payments, AnkerPay's solution shows significant promise to grow both in the country and across the continent.
Many have pointed to markets in Sub-Saharan Africa, as having many clear use cases and advantages for cryptocurrency to solve inefficiencies and lower costs around remittances and payments. However, few major cryptocurrency projects have worked on adoption there due to a number of reasons, including the difficulties in navigating the complexities within the continent. Dash's DAO model enables local teams to support the network, which enables a global-local approach in market entry and growth. Today, Dash has earned a reputation for the success it has seen in Venezuela as it is the most used cryptocurrency for payments. Similarly, Dash Core Group and AnkerPay will be working with Dash Nigeria, the largest community-run organization in Sub Saharan Africa to help grow merchant and user adoption of AnkerPay and Dash across South Africa initially, then Western Africa.
"This is a big step for Dash," said Ryan Taylor, CEO of Dash Core Group. "The partnership with AnkerPay provides Dash a ready-to-go scaleable ecosystem to expand our presence in South Africa and soon after, the rest of Sub-Saharan Africa. Ankerpay is providing its users with the best possible Dash experience, using InstantSend to quickly complete purchases. Their solution makes it easy for merchants to accept Dash while reserving the option to receive fiat. Dash has thrived in complex markets where our technology and strategies help address payments and remittance issues."
"This is an important leap for Dash users in South Africa and an even more substantial step for regular people," Les Vorster said. "Not only will people be able to pay for goods and services but they'll have access to purchasing Dash directly, circumventing the need for traditional banking infrastructure, a game-changer for the millions of marginalized unbanked. Something unimaginable not too long ago," Les added.
About Dash
Dash is digital cash designed to offer financial freedom to everyone. Dash allows millions of individuals across the globe to carry out instantly re-spendable and secure transactions, with near-zero fees. Built to support real-life use cases, Dash is the leading decentralized payment solution: it is accepted at over 4,900 merchants globally, accessible via 1,600+ ATMs and 100+ exchanges worldwide. Dash has pioneered groundbreaking features including: two-tier network with incentivized nodes and decentralized project governance (Masternodes), instantly settled payments (InstantSend), instantly immutable blockchain (ChainLocks) and more. The Dash Network's development is supported by Dash Core Group, the largest organization funded by the Dash Treasury, which supports and nurtures the continued worldwide development and integration of Dash. For more information, visit https://www.dash.org/ or follow the organization on Twitter @DashPay.
About AnkerPay
AnkerPay has a number of adoption based software and hardware solutions that enable crypto-based utilization for merchants, users and corporations. AnkerPay's unique approach brings functionality and interoperability to the marketplace with its main focus being Sub Saharan Africa and other developing countries giving the unbanked access to the infrastructure needed to access cryptocurrencies.
The AnkerPay ecosystem provides a range of products and services that are a perfect fit for individuals, small or large businesses looking to accept or integrate cryptocurrencies.
Disclaimer: This is a paid press release. Readers should do their own due diligence before taking any actions related to any company, product or service mentioned in this article. BitcoinAfrica.io is not responsible, directly or indirectly, for any loss or damage caused by or in connection with the use of or reliance on any content, product or service mentioned in this press release. 
BMW and $100,000 Worth Prizes to Grab to Celebrate Listing of FESS on DigiFinex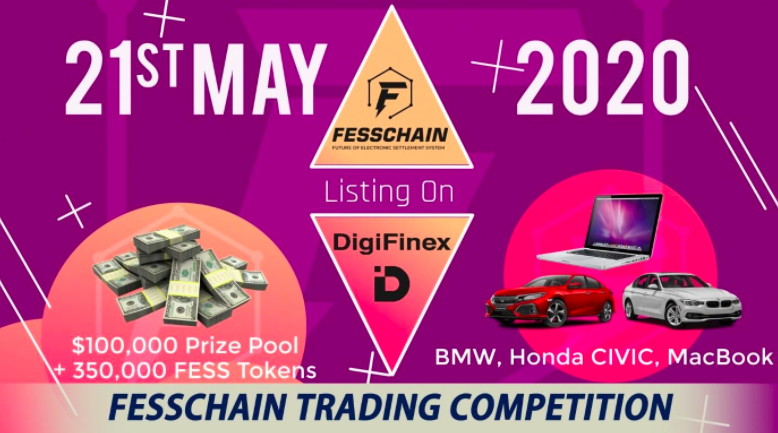 If you are a pro trader then FESS is coming with a Trade competition on 21st May which also marks its first Public listing. FESSChain is so excited to announce the 'Hottest Crypto Trade Fest of the Year 2020' on DigiFinex.
3 Lucky Winners will compete for a prize pool of S100,000 for fess trading contest starting from 21st May 2020. The winners can take home a classy BMW 3 Series Car, Honda Civic, and a 16" MacBook Pro. Additionally, another event starting on DigiFinex from June 2, 2020, has 350,000 tokens to offer via airdrop, trading, and staking activities.
A Grand Prize is always better than a prize and such competitions don't always come. So, it's a golden opportunity for crypto traders across the world.
You must be curious by now what to do in order to get these grand rewards from us! So, you need to be following these steps to be eligible to join the participant pool.
FESSChain IEO on DigiFinex
FESS Initial Exchange Offering (IEO) concluded on DigiFinex exchange on March 1, 2020. The IEO (or super sale) was a smashing success and hit the hard cap of $ 8.76 million in a matter of just 43 seconds. It received an overwhelming response from investors. The IEO didn't only reach the hard cap within a few eye blinks but also got oversubscribed by almost 2x margin.
Prizes
Terms and Conditions:
FESSChain is inviting crypto traders from across the world to participate in FESSChain grand Trading Fest. You need to be following these conditions to join the pool of claimants:
To become eligible for this contest all you need is to trade FESS on DigiFinex in the

FESS/USDT pair

during the contest period.

Users whose

Net purchase is of more than 1 million

will be eligible for this reward.




Here FESS net purchase = Buying volume – Selling volume

The competition will start from May 21, 2020, at 20:00 and will remain live until June 9, 2020 (GMT+8).

Based on participants' trading volume, they will be ranked on DigiFinex and the

three lucky winners will be announced at the end of the competition

.
To Know better about this Contest and Participate kindly Visit: DigiFinex dedicated Section
Now, this listing event calls for Additional rewards of 350,000 FESS tokens. This event will be divided in 2 stages whose details can be found here:
Stage One: Listing Airdrop of FESS
Rank Top 200 in net purchase competition
During the activity, users will be ranked according to
FESS net purchase (net purchase = buying volume-selling volume)
**Consolation prize for net purchase competition
During the activity, users whose net purchase of FESS ≥ 2,000 but who are not in the top 200 will receive 30 FESS tokens, with 15,000 FESS Tokens in total for this reward.
Trade FESS
During the activity, users who trade FESS with transaction volume ≥100 FESS will be rewarded 5 FESS, and a total of 10,000 FESS will be rewarded.
Promote FESS
During the activity, you can follow DigiFinex's official Twitter (t.co/digifinex) or Facebook account (fb.com/digifinex.global) and FESS's official Twitter (t.co/fesschain) and forward any FESS activity posts. Screenshot and register it in the form and you can share 15,000 FESS with other participants.
Stage Two: FESS Q&A Reward
Time: June 2, 2020 10:00 — June 9, 2020 20:00(GMT+8)
1.Airdrop in FESS communities
Gather your friends and join DigiFinex Telegram group during the event period in order to gain exclusive access to the passwords required to unlock the red packets!
2. H5 page for FESS Q&A
Open H5 page for FESS Q&A to answer the questions. Users who correctly answer all questions can share reward of 60,000 FESS.
The Q&A H5 page will be published on June 1, please pay attention to the content of the announcement by DigiFinex.

Happy Trading!!
About FESSChain
FESSChain Is an AI operated and Proof of Proof based blockchain that uses Volume Oriented fragmentation version 1.0 to settle data into the blockchain. It is unique in many terms and one of them is its data processing and storage supported by Neutrino Framework. The framework makes sure that it processes data into the main chain it fragments the data into the smallest units possible in sub-chains. It only saves the relevant data into the main chain thus shrugging off the unnecessary load.
Disclaimer: The Prizes are indicative in price terms and may change depending on the manufacturer and market conditions. In such a case, the prize or the mentioned price (whichever is lower in absolute terms) will be given to the winners.
Disclaimer: This is a paid press release. Readers should do their own due diligence before taking any actions related to any company, product or service mentioned in this article. BitcoinAfrica.io is not responsible, directly or indirectly, for any loss or damage caused by or in connection with the use of or reliance on any content, product or service mentioned in this press release. 
Bitcoin DCA Platform Vimba Hits 10,000 Users Following Expansion into the UK and Europe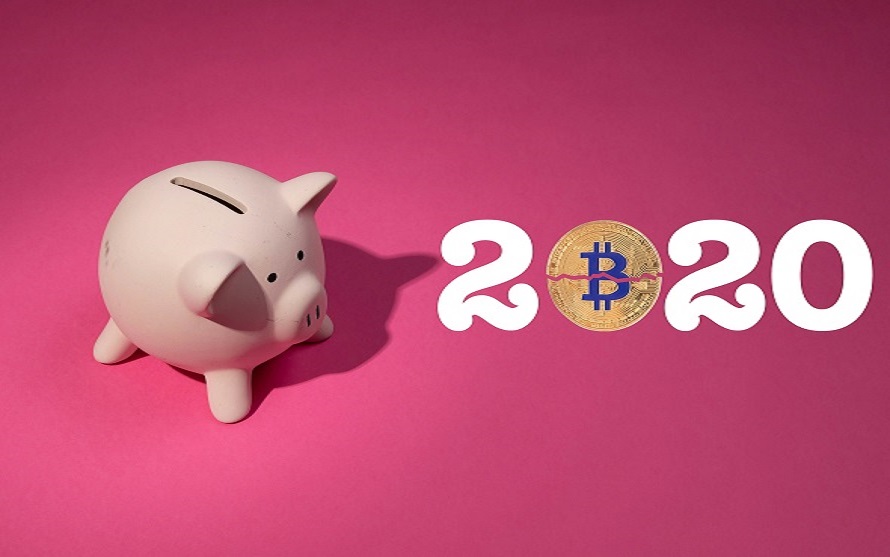 Bristol, United Kingdom, May 20, 2020 — Bitcoin DCA platform Vimba has reached 10,000 customers following the company's expansion into the UK and Europe last year. 3,000 new users joined in 2020 leading up to the Bitcoin halving.
New Zealand-based Vimba was founded in 2014 by early bitcoin adopter, Sam Blackmore, with the mission to bring bitcoin into the hands of as many people as possible. Today, Vimba enables investors in 30 countries to buy, sell, and auto-invest in bitcoin in a simple, hassle-free manner.
Moreover, Vimba is the only bitcoin DCA platform that enables investors to dollar-cost average BTC directly into cold storage, which adds an unprecedented level of security to auto-investors. Alternatively, users can also store their digital currency in the platform's built-in non-custodial crypto wallets, which is the preferred option for most first-time bitcoin investors.
Thanks to its user-friendly service and customer-centric approach, Vimba has been able to turn thousands of New Zealanders into bitcoiners. Now, the company seeks to turn more bitcoin-curious investors into bitcoiners in its new markets.
Founder and CEO Sam Blackmore comments: "We set out to build a platform that enabled Kiwis to save small amounts of bitcoin on a weekly basis. The aim was to give anyone the opportunity to future-proof and diversify their investments by learning about Bitcoin and investing it in a simple and secure way."
"Now, we want to use our six years of experience operating a bitcoin company in New Zealand to continue on our mission to bring bitcoin into the hands of the people by creating new bitcoiners in Europe and the UK. We believe that enabling people to regularly invest in bitcoin in a simple, automated, and hands-off manner with as little as £10 is one of the best ways to spread bitcoin to the masses."
Disclaimer: This is a press release. Readers should do their own due diligence before taking any actions related to any company, product or service mentioned in this article. BitcoinAfrica.io is not responsible, directly or indirectly, for any loss or damage caused by or in connection with the use of or reliance on any content, product or service mentioned in this press release. 
Binance Charity Donates 15,000 Protective Suits to South Africa to Support Fight Against Coronavirus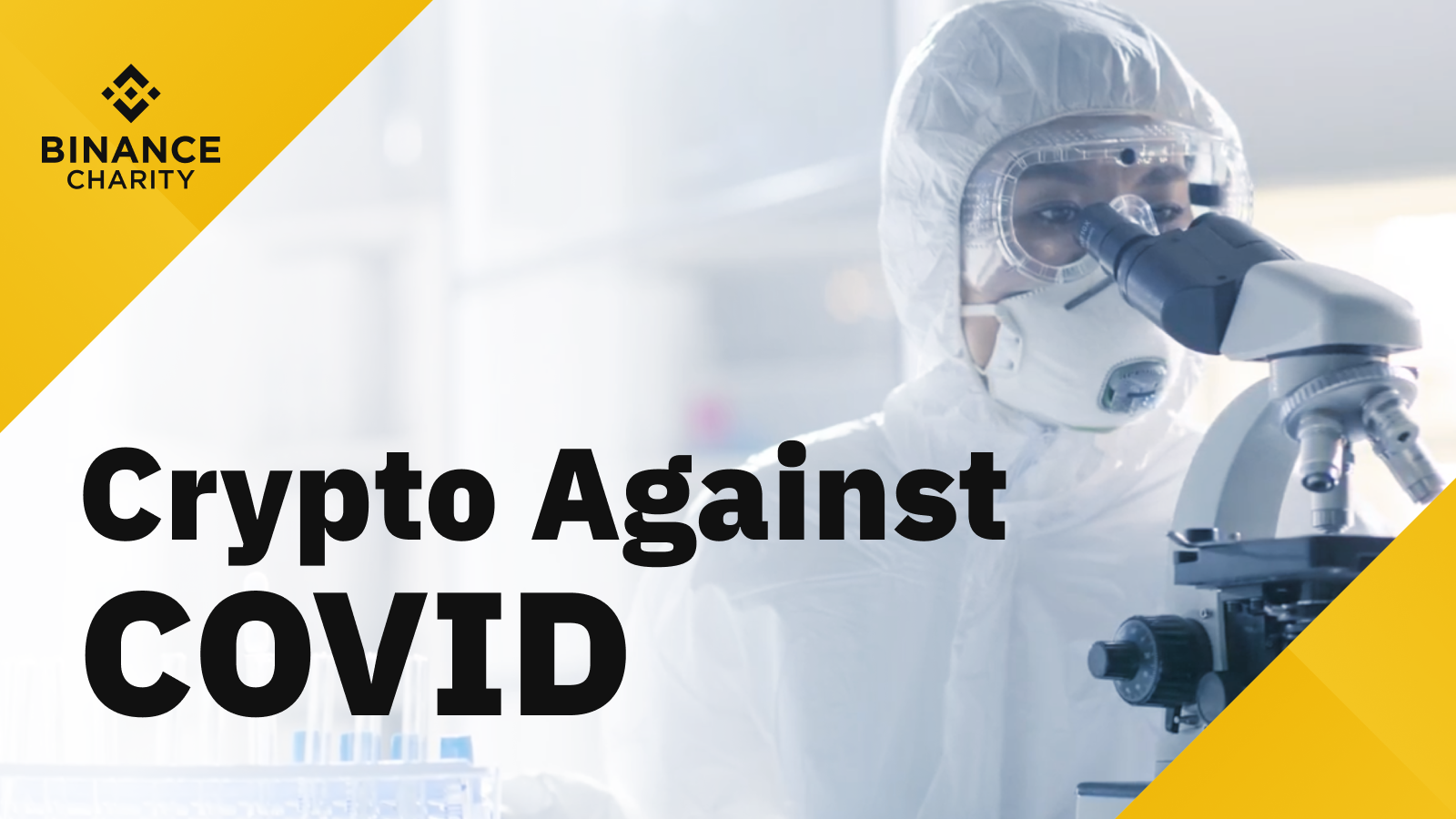 May 13, 2020 —​ ​Binance Charity​ the world's first blockchain-powered donation platform dedicated to advancing transparent philanthropy, has supported South Africa's efforts in tackling the COVID-19 pandemic by donating 15,000 protective suits to hospitals in the country – as part of the organisation's Crypto Against COVID campaign.
Launched on March 24, 2020, Binance Charity's ​Crypto Against COVID​ campaign was created to raise $5 million USD in cryptocurrencies (BNB, BTC, BUSD, and XRP) to be spent primarily on buying medical supplies for affected regions globally. Binance led this effort with an initial donation of $1 million USD, plus an additional donation of $1 million USD through the #CryptoAgainstCOVID social media campaign. In addition, Binance vowed to match $2 million USD of public donations received.
According to the ​WHO,​ as of May 11, 2020, the number of confirmed COVID-19 cases in South Africa has exceeded 10,000 – with 194 deaths. Making the country the most affected on the African continent.
A total of $3.9 million USD has been raised from Binance and public donations, with more than 40 crypto companies joining together to support the campaign. As of May 12, medical supplies have been shipped to various affected countries, including 10,000 protective suits to Turkey, ​400,000 masks to Italy​, and 15,000 suits to South Africa. Binance Charity has also committed to PPE donations to Puerto Rico and the Caribbean​ and launched ​a PPE token​ to support donation efforts for New York.
In addition to the ​15,000 protective suits for South Africa – which will be donated to the Health Department in the Western Cape and other hospitals -​ a further 20,000 masks for South Africa have been ordered for delivery within the next few weeks.
"The most important element of human life is to show compassion and help others as we can, without the limitation or restriction of borders. Blockchain technology enables this in greater capacities than ever before and Binance Charity wishes to bring this to the masses,"​ said Helen Hai, Head of Binance Charity.
This Crypto Against COVID donation to South Africa comes months after Binance Charity announced a $1 million USD commitment​ for charity work and crypto education in the country at the Blockchain Africa Conference in Johannesburg in March 2020 – where Binance, the global blockchain company behind the world's largest cryptocurrency exchange by trading volume and users, announced the launch of a South African (ZAR) fiat-on-ramp with 5 trading pairs: BTC/ZAR, ETH/ZAR, BNB/ZAR, BUSD/ZAR and USDT/ZAR. ​Binance users in South Africa are able to deposit Rands (ZAR) from any South African bank account ​and enjoy features such as savings, spot, margin, lending, futures trading, etc.
On Binance's commitment to South Africa and Binance Charity's donation, Tanya Knowles, SA lead said:​ "Binance's commitment to South Africa extends beyond our role as a cryptocurrency exchange. We are facing a healthcare and economic crisis which our generation has not witnessed before. We hope that this donation supports the many efforts being made in South Africa to fight the virus."
Binance Charity maintains its mandate of 100% transparency. All transactions will be published in full transparency through the blockchain-based donation portal. Any hospital demands or sources of medical supplies and shipping aid willing to help in this cause may reach out to ​bcf@binance.com​.
Join Binance Charity and help the world fight the coronavirus. Even a small donation can save lives. Together, let's help those in need. Click ​here​ to donate.
Disclaimer: This is a paid press release. Readers should do their own due diligence before taking any actions related to any company, product or service mentioned in this article. BitcoinAfrica.io is not responsible, directly or indirectly, for any loss or damage caused by or in connection with the use of or reliance on any content, product or service mentioned in this press release.