Weekly News Roundup: Paxful to Add Stablecoins, BuyCoins Africa Trading Volumes Surge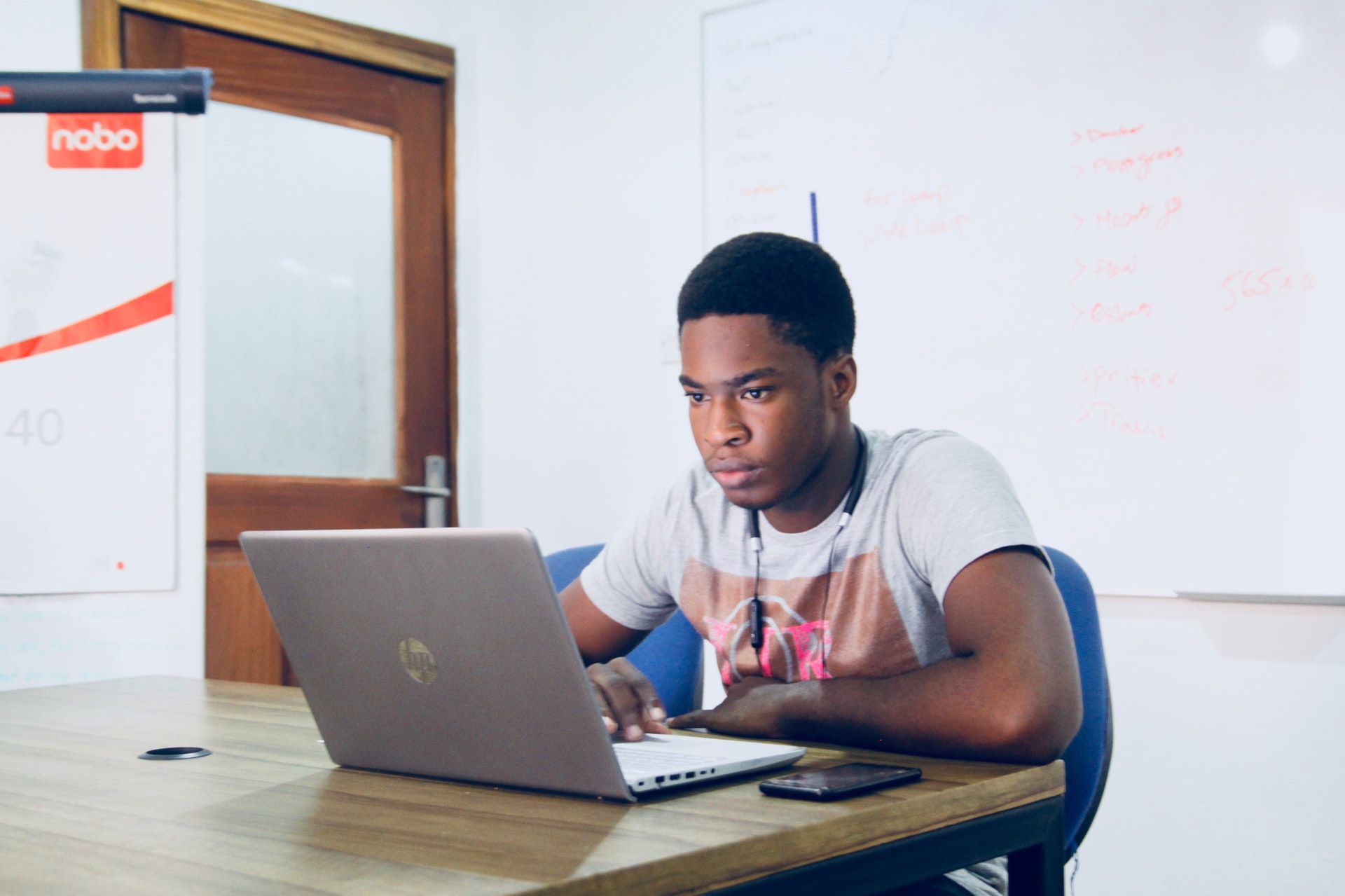 In Bitcoin Africa's Weekly News Roundup, we look at the most trending blockchain and cryptocurrency stories from Africa this week.
Here are our top picks!
Electroneum Is Bringing Electricity Top-Ups Paid With Cryptocurrency
Electroneum, a blockchain digital payment platform, is set to launch a new feature that allows users in Senegal, Mali, Nigeria, and the Gambia to pay for electricity top-ups with cryptocurrency. Using ETN tokens, users will be able to directly top-up their electricity meters inside the application. This new feature adds more use cases for the project's native token, which has one million users, according to Cointelligence report.
Recently, support for airtime and data top-ups for over 140 countries was added to the ETN mobile application to expand its use cases and reach. With these new features, the Electroneum looks to restore confidence from the community, which seems unhappy, according to comments on Reddit.
BuyCoins Africa Crosses $17m in Trading Volume
May might have been the biggest month in history with regards to bitcoin trading volume on the continent as another exchange announces an all-time high.
CEO of BuyCoins Africa, the Nigerian cryptocurrency exchange, announced on Twitter that May had been a "crazy" month where they recorded over $17 million in volume.
Just crossed $17m crypto traded on @buycoins_africa in one month.

A few more days to go. Likely going to cross $20m at this rate. This May is crazy. By far the best month ever.

Second highest month was $7.6m.

I already cannot wait to beat this month.

— Timi Ajiboye (@timigod) May 28, 2020
Similar growth was recorded across various exchanges in May. Luno crossed 4 million users, and Paxful saw the highest traffic and volumes from Africa yet. This growth has been attributed to a new interest in bitcoin due to the bitcoin halving that happened on May 11.
Paxful to Add Stablecoins and Ethereum
During an AMA session with the founders of Paxful, Ray Youssef, and Arthur Schaback, it was revealed that the biggest P2P platform in Africa would be adding USDT and Ethereum. According to both founders, Paxful has avoided listing several cryptocurrencies on the platform to avoid confusing new users. What's more, the P2P marketplace only considers cryptocurrencies with proven use cases. 
While answering a question, on the possibility of seeing new currencies on Paxful, COO, Arthur Schaback, mentioned that stablecoins would be added soon.
"People want stable US dollar accounts, and now in 2020, there are stablecoins. Like USDT, Pax. We are adding, actually, number one stablecoin, to our wallet."
Further, CEO of Paxful, Ray Youssef, mentioned that Ethereum is also "upcoming", since the cryptocurrency has shown real-world usage in the creation of decentralized applications (DApps) and Initial Coin Offerings (ICOs). Ray also mentioned that a new Paxful office will be opened in Lagos, Nigeria, alongside a Bitcoin Centre.
Weeky News Roundup: Binance Enables MPESA, Bitlipa Records Growth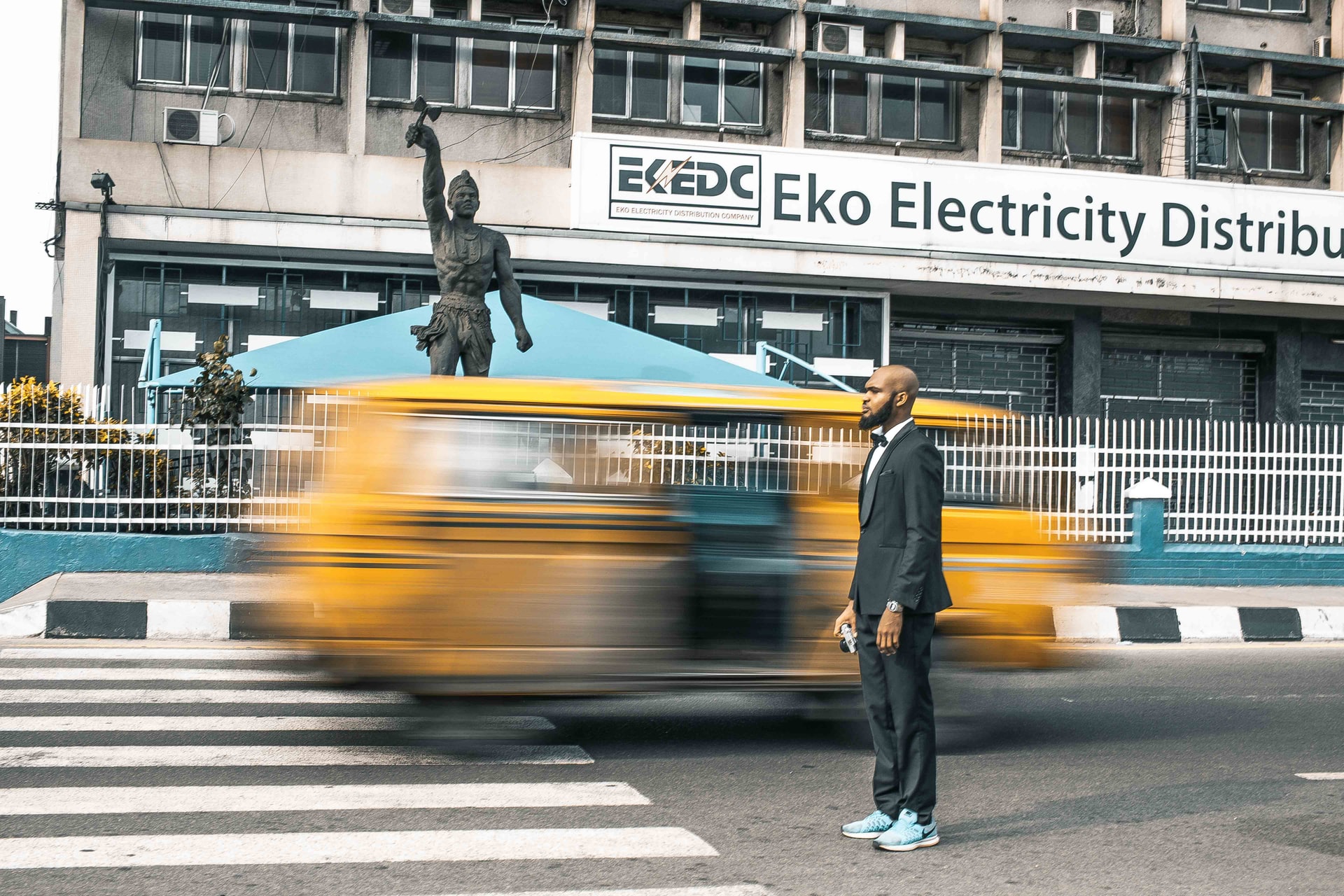 In Bitcoin Africa's Weekly News Roundup, we look at the most trending blockchain and cryptocurrency stories from Africa this week.
Here are our top picks!
Binance Enables MPESA Payments
Top global cryptocurrency exchange by volume, Binance has added popular Kenyan mobile money payment option MPESA to its P2P platform.
At the time of writing, the option is not available to every user but can be accessed by some users as it is still being tested. Binance P2P is Binance's answer to the sharp increase in transaction volumes by other marketplaces like Paxful.
In Africa, it first launched for the Nigerian market and is set to add Kenya in the coming weeks.
Kenyan P2P Platform, Bitlipa, Records Exponential Growth During Beta Program
Continuing with more P2P news, Kenyan based platform Bitlipa claims to have recorded impressive volumes since launching its beta.
Speaking to a Kenyan blog, CEO, Apollo Eric stated that Bitlipa currently has over 5,000 users with a daily volume of over $120,000. Bitlipa only released its beta version and Android application in April 2020. This growth level makes Bitlipa one of the top peer-to-peer platforms in Kenya by transaction volume.
Bitlipa is a P2P exchange and payment application. Users can receive and send MPESA and crypto payments on Bitlipa. What's more, users can exchange between Kenyan Shillings and cryptocurrencies.
Bitlipa supports bitcoin (BTC), ether (ETH), dash (DASH), and aeteninty (AE). The platform intends to provide services at minimum fees and KYC verification limits.
Akoin Foundation to Launch Blockchain Hub in Kenya and Ghana
Akoin Foundation is collaborating with Effects AI to establish Blockchain hubs in Kenya, Ghana, and Senegal. The first blockchain hub is scheduled to go live in Kenya, in the last quarter of 2020.
The aim of building these hubs is to provide support for young entrepreneurs interested in Blockchain development in Africa.
Ghana and Senegal will benefit from the second phase of hubs, set to launch in the first quarter of 2021. These hubs will also serve as job boards for African interested in the blockchain industry and jobs that pay in cryptocurrency.
Weekly News Roundup: Akoin City Secures New Partnerships, Blockchain Startups Join Kenya's Regulatory Sandbox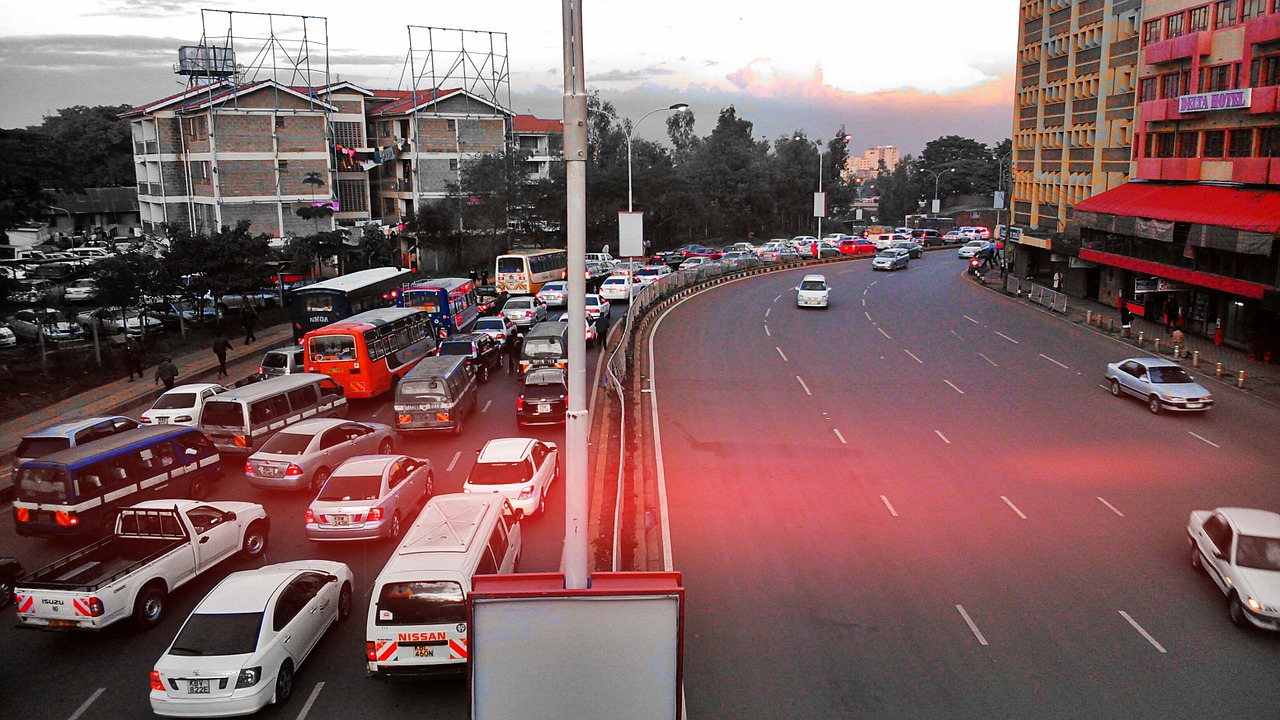 In Bitcoin Africa's Weekly News Roundup, we look at the most trending blockchain and cryptocurrency stories from Africa this week.
Here are our top picks!
Two Blockchain Companies Join Kenya Capital Markets Authority's Regulatory Sandbox
The Kenya Capital Markets Authority has set up a regulatory sandbox limited to financial solutions with a capital market component. As part of the additions to the sandbox, two blockchain companies – Pyypl Group Limited and Belrium Kenya – have been included.
Pyypl Group Limited is a fintech platform for issuing unsecured bonds on the blockchain. Belruim Kenya is an electronic Know Your Customer (e-KYC) solution for capital markets running on the blockchain.
Developments like this promote the use of blockchain technology in Africa and bring positive sentiments among regulators towards blockchain-related technology.
Akoin City Secures New Partnerships
Akoin City, the mega blockchain city project lead by famous music artist Akon has been met with praise and skepticism in different quarters. Regardless, the project continues to develop more business partnerships for the construction of the city. Akoin City sealed a $6 billion construction deal with KE International to build the project.
Further, Akoin City partnered with Mwale Medical and Technology City (MMTC) in Western Kenya. The partnership will make cryptocurrencies a major method of payment at the health facility.
MMTC is another city complex that focuses on health-related facilities. The mega project that started in 2014 is set to be opened in December 2020.
Other partnerships include collaboration with Jeev Network in Rwanda and blockchain chat application, Sense Chat. 
PayPal May Bring Bitcoin to 300 Million Users
In an exclusive report on Coindesk, the top industry publication speculated that PayPal might be adding the ability for people to buy and sell bitcoin soon. The news was corroborated by three people familiar with the matter.
The new addition would allow users of PayPal and Venmo to buy and sell bitcoin.
The bitcoin price saw some bullish sentiments after this headline made waves online. Since then the bitcoin price has dropped by 4 percent and is trading under $9,200.
TerraBit Gets Ready to Add Exciting New Features in August Hard Fork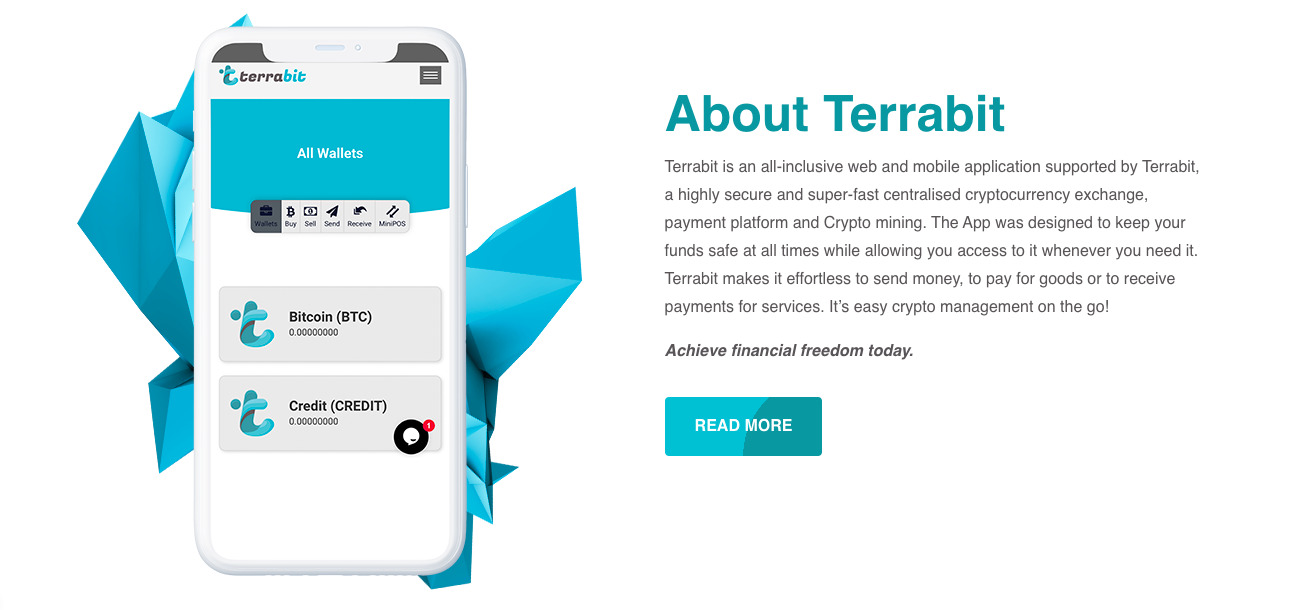 TerraBit, the cryptocurrency payments platform and exchange, will undergo major upgrades as the August 1 hard fork approaches. The hard fork will decrease block rewards, introduce easy desktop mining and masternodes based governance.
After adding direct Naira deposits and making announcements concerning the upcoming office in Nigeria, Terrabit is getting ready for another big one.
TerraBit August Hard Fork
On August 1, 2020, TerraBit will experience a hard fork that will change the structure of the network.
Big features coming with the hard fork include: 
Faster blockchain with 175 tps masternodes

Hybrid Proof-of-Work and Proof-of-Stake system (POW will lead for a while) 

Easy quark-based desktop mining with an auto mining wallet

Reduction of supply by 1000:1 (this update shrinks supply by 1000x)

Trading will open 1000x higher than last trade price

Reduction of blockchain rewards to a fixed rate of 20 coins per block 
At the heart of the update is the decrease in coin circulation and block rewards. The new reward per block is now 20 CREDIT. 95 percent of the rewards go to masternodes, and 5 percent is allocated to the governance budget. TerraBit masternodes will require the running of a full node and a 50,000 CREDIT as collateral. Masternodes get to participate in the governance process by voting on proposals aimed at improving the project. 
Anyone can submit a proposal to the Terrabit DAO after which masternodes will vote on their favourites. Further, CREDIT transactions will be near-instant with 0 confirmations. According to the team behind the project, more features will be added to the project this year. These features will include privacy coin mining and a pivot towards Proof-of-Stake (PoS).
TerraBit is popular for its web staking passive income opportunity. Also, TerraBit enables direct fiat to cryptocurrency exchange in South Africa and Nigeria.
In the coming months, TerraBit will undergo a hard fork, open an office in Nigeria and bring virtual cards to the application.