4 Reasons Why Black Lives Matter Should Start Accepting Bitcoin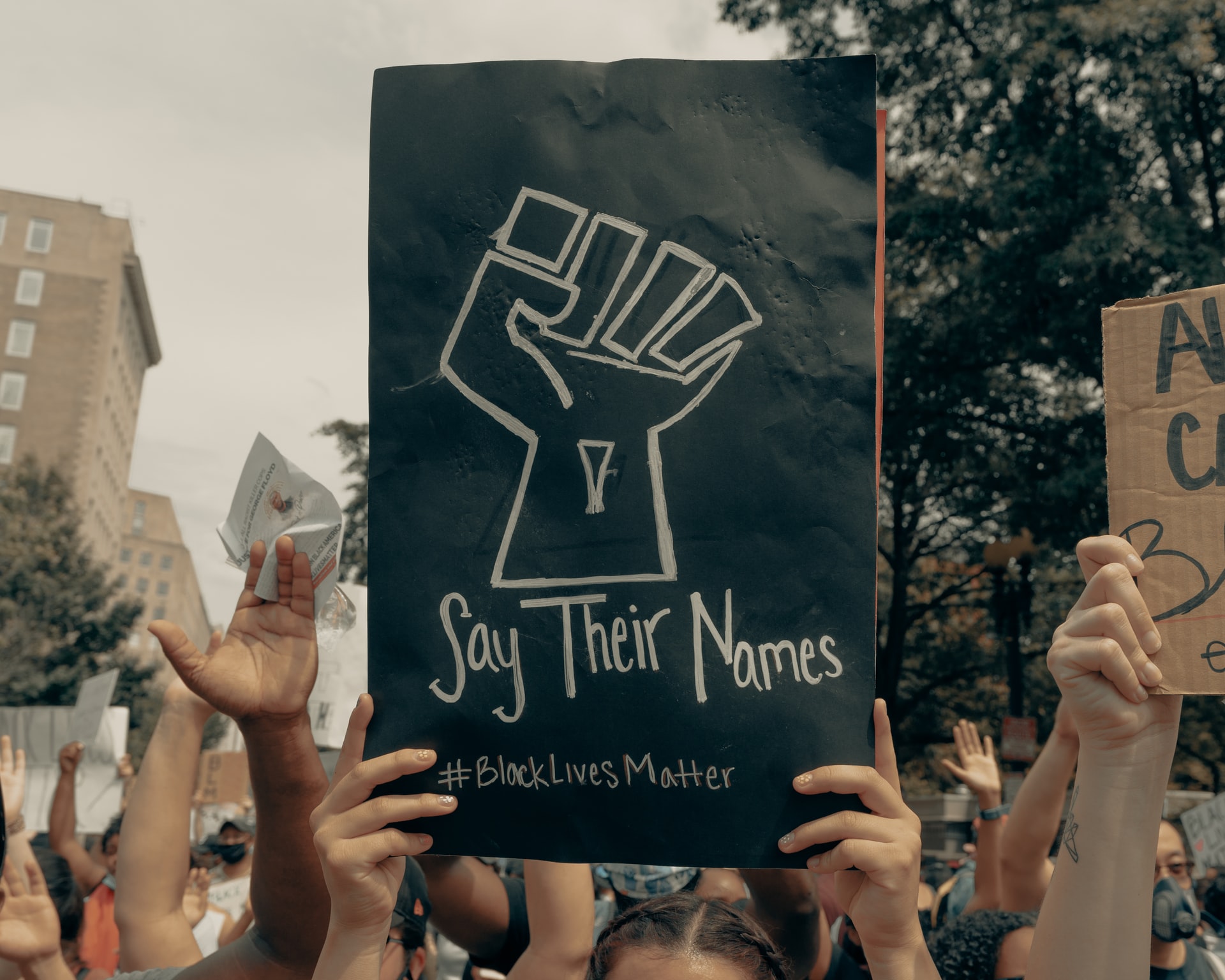 Systemic anti-black racism is prevalent across the globe. A series of events in the US have catalysed countrywide protests, bringing more eyes to one of the biggest movements against racism, the Black Lives Matter (BLM) movement.
In this piece, we explore the reasons Black Lives Matter would benefit from adopting bitcoin as a method of accepting donations.
Bitcoin Is A Peaceful Protest
Attempting to resist a system that oppresses you, while leveraging the tools employed by the same system, can be counterproductive and undermine. For movements like Black Lives Matter, it is imperative to utilise systems outside of traditional resources that are not tainted with the prejudice that disenfranchises BIPOC.
In the United States, the black community has long complained of unsatisfactory access to traditional financial services. While there is no shortage of research papers and statistics on race issues, given the current climate, it is important for us to contextualise and understand how traditional financial systems underserve black people in the US.
A study by McKinsey & Co published shows a direct link between weaker financial power and a lack of access to financial services like banking. For instance, predominantly white counties have an average of 41 financial service providers, while black ones have 27 of these financial firms. Further, banking in these black counties is mostly more expensive as compared to white-counties.
Moreover, despite being underserved, black people are overcharged by banks in the very few situations where services are available. 
There are several other examples mentioned in the report that paints a vivid picture of the extent to which black people are unbanked. Other examples cited in the report include requiring higher account balances and difficulty in accessing loans.
This is where bitcoin can come in.
Bitcoin knows no race and does not discriminate. Everyone anywhere can get a bitcoin wallet and purchase bitcoin online. 
By leveraging bitcoin, progressive movements like Black Lives Matter can send a powerful message, addressing the underlying racism prevalent in traditional financial services. With enough steam, it may eventually aid to break down the archaic financial systems that continue to aid in the oppression of minority groups all over the world.
If there is any single reason for Black Lives Mater to accept bitcoin donations, it is because using bitcoin is another form of protest.
Bitcoin Is Censorship-Resistant
Black Lives Matter may find favour in the eyes of regulators and payment processes like Paypal. At this point, it will be almost suicidal for anyone to consider cutting payment channels to the movement. However, if historical precedence is anything to learn from, it is all fun and games till it is not.
WikiLeaks, the famous, was banned by PayPal in 2010 for violating its policies and terms of service.
Before then, over $1 million of donations towards WikiLeaks had come through PayPal. Black Lives Matter may be different from WikiLeaks. However, any loophole that provides an avenue for censorship must be sealed moving forward to secure the future financial backing of the movement. 
3 ways #BlackLivesMattters can move forward. Point 1 #Bitcoin pic.twitter.com/WiCjwc3VM2

— The Character (@iamTheCharacter) June 7, 2020
Accepting bitcoin as donations would provide a viable alternative, especially given its censorship-resistant nature.
Private Donations 
Sometimes people prefer to give privately without revealing their identity.
Between bitcoin and traditional online payment methods, bitcoin allows for more private transactions. To factor in the privacy-conscious crowd who could be interested in donating to the movement, Black Lives Matter is likely to benefit from accepting bitcoin.
Even though the anonymous nature of bitcoin has been at the centre of debates, Bitcoin's pseudonymity makes it undisputedly a more privacy-conscious financial tool than PayPal or bank payments. 
Access to a Wider Audience
PayPal may seem like the ultimate financial tool for many, but that is not the case in many places. In some parts of the world, people are unable to use PayPal due to the unavailability of service in their region.
Bitcoin is a universal payment method that is accessible by anyone, anywhere in the world. In every corner where there is connectivity, people can use bitcoin as money. BLM will open up donations to people from all parts of the world.
While there still are people in the Bitcoin community who hold ideologies that belong to past centuries, there are also a lot of people in Bitcoin who support BLM and other movements around the world that fight against oppression. By allowing people to send donations via bitcoin, BLM opens up to bitcoiners around the world who support Black Lives Matter.
In a world where tools that aid human sovereignty have evolved to the point where there is revolutionary money, free from traditional systems, movements like BLM can harness innovations like Bitcoin to further their cause.
What Happened to "Bitconnect Guy" Carlos Matos?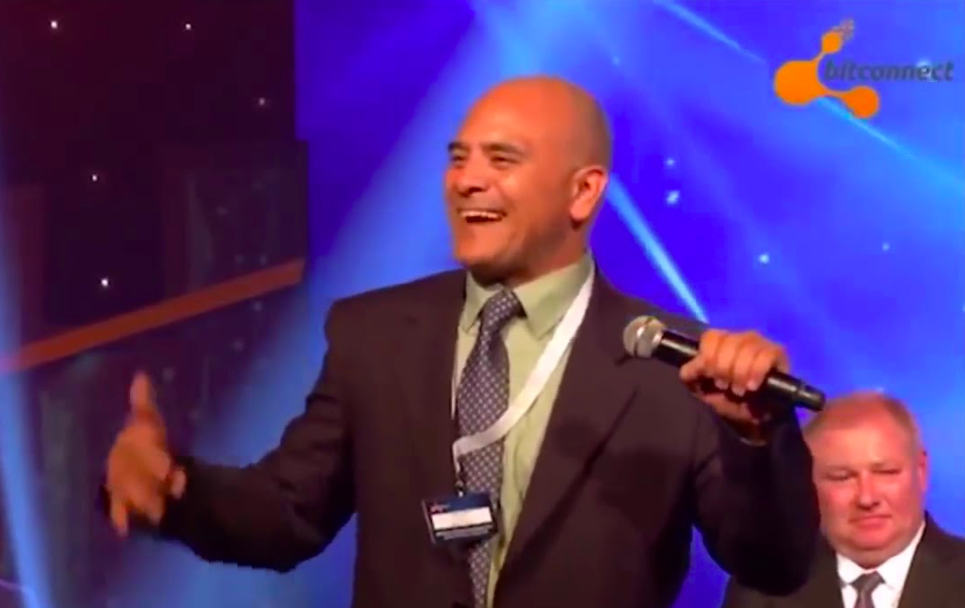 You might recognise Carlos Matos from the famous meme in which he screams "Bitconneeeeecct" with plenty of gusto. Matos was an "investor" in the now-defunct Bitconnect Coin.
Bitconnect was a cryptocurrency scam that went from obscure in 2016 at about US$ 0.17 to a high of $436 in 2017. It screamed of potential, becoming a top 20 cryptocurrency token. This couldn't last, as the price came crashing to $0.40. Regulators came cracking down on the project, forcing its cessation in 2018.
Investor Frenzy in Bitconnect
If you logged in to the website, you'd find no whitepaper or clear team identification, but a promise of unusual profit. Through four phases of the project's rollout, investors got a guarantee unlike any other in traditional investments such as stocks.
Phase one was the giveaway of 4.8 million Bitconnect coins to investors and the community. The second phase (first quarter of 2017) entailed the launch of BCC wallet and the desktop client to enable staking and mining BCC (Bitconnect coins). Phase three (second quarter of 2017) would be the launch of staking and mining. This meant 120% returns for investors per year! The fourth phase targeted introduction of the "Smart Card" and wider merchant adoption.
A Massive Cryptocurrency Scam
Bitconnect is an excellent use case for newcomers to learn how crypto scams can operate.
Firstly, BitConnect had no traction until the lending platform was announced. For a profitable business, it's mandatory to have a working product, a product-market fit and a clear revenue model, among other fundamental aspects of valuation. BitConnect had a new product with a supposed market (since adoption had to be pushed) and a complicated revenue model. It simply didn't make business sense.
Secondly, BitConnect guaranteed profits of over 91% and promised returns of over 480% per year. No basis for the guarantee came out clearly from the promises of this once-in-a-lifetime deal with no financial risk. All investors needed to trust was an "undefeatable" trading bot – it couldn't lose! Assumptions cemented in the flow of money from all over the world – US$2.6 billion – at the peak! For many, the profits were irresistible.
The third red flag was an extended capital holding period. This was explained away as a preference/ incentivisation toward staking. After all, it made more sense to profit more as you held your money longer in the system – but even traditional finance allows for clear/rapid cash out should you need your money. It's yours, right?
The low daily return rate hooked on the old and young. Unsecured lending among traditional financial sector players had after all paved the way for the daily return concept not to seem too foreign. These numbers made far more sense if you put in more than US$ 10,000. You can see why Matos' profit of $140,000 from an initial principal of $25,000 had many addicted to "the future of investing". 2017's cryptocurrency boom of bitcoin and other tokens further served to cement this thought with all manner of possibilities.
If the returns weren't sufficient or attractive for you, Bitconnect provided a lucrative referral program with seven levels of earning commissions. It was an extra assurance of the profit structure. The bot would have to work overtime and compound profits to ensure everybody won. Put these together, and you have a catastrophe – a true castle in the clouds!
The Tragic Ending
The charade collapsed when the law came calling. 2018 saw victims of the scam lose 30%, then 90% of their value to the insider cashouts with the closure of the Bitconnect exchange.
The Ponzi scheme came full circle with its promoters and their aggressive propaganda disappearing from any reasonable trace. Other exchanges delisted BCC, but the damage had been done. Bitconnect cited excuses on bad press, the Texas State Securities Board Cease and Desist order and DDos (distributed denial of service) attacks, yet the truth was out in the open: scammers won.
Matos disappeared, only to resurface recently taking a lot about weight loss through intermittent fasting. He's trying to build repute in a different field, which is definitely better than the scam that made him famous.
What is Crypto Advocate John McAfee's Net Worth?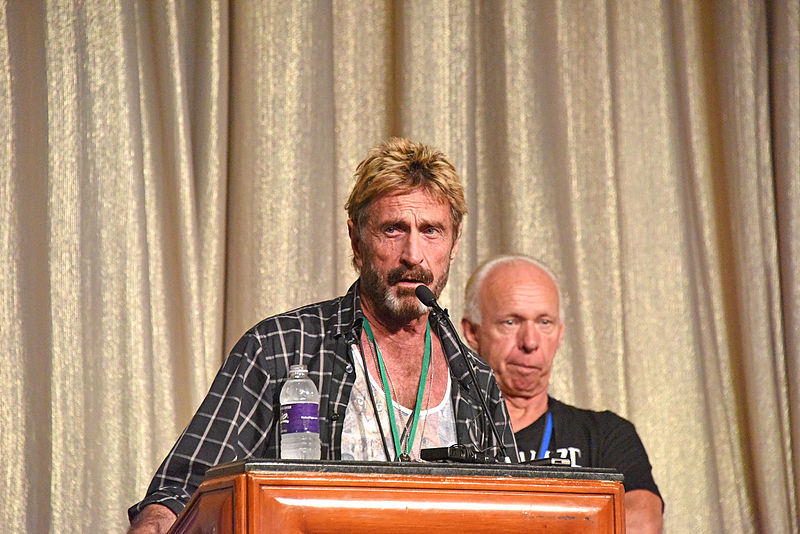 John McAfee has emerged as one of the most influential individuals in the cryptoverse. Learn about this one-of-a-kind crypto advocate, including how much his net worth is estimated to be.  
Who is John McAfee?
You've likely used or at least heard about the McAfee antivirus software. It ranks among the top cybersecurity tools to use in ensuring protection from attacks. 
John McAfee is the British-American entrepreneur and computer programmer who founded McAfee Associates in 1987. Prior, he worked at NASA (National Aeronautics and Space Administration) and Lockheed. McAfee Associates produces enterprise security software, even though John resigned in 1994. He has founded other companies such as QuorumEx, Tribal Voice, Luxcore, and Everykey, among others.
A known political activist, his interests also stretch into cryptocurrency, smartphone apps, and yoga. 
Timely Cryptocurrency Boom
In 2017, the ICO (Initial Coin Offering) boom saw hundreds of companies release projects for funding from investors globally without limits on international securities regulations. Riding on the price boom of bitcoin and Ethereum, it was as though a separate economy was spurring overnight. Token prices went from zero to one in hours, with profits surging exponentially in hours or days.
One would call it a craze, but McAfee positioned his profile to benefit from the boom. 
Initially, those who opened up their projects for funding this way simply followed the promise of Bitcoin (financial system independence) and built on Ethereum. Legitimate companies and scammers alike put their proposals for the world to decide, therefore, the battle for legitimacy created high stakes. It wasn't enough to have a good project; the team /company needed to show who endorsed them or their project.
This is the space in which McAfee could thrive as an industry titan trusted globally.
The Crypto Advocate
Imagine taking in about 8 BTC per tweet in a boom; that's exactly what he did.
The highest prediction he made about the price of bitcoin was between $ 500,000 and 1 million per bitcoin. The admission he made later was that these predictions were to excite and draw new users on board.
An estimated 50 ICOs were promoted on his public Twitter profile. Each promotion cost $100,000. This would bring the number of bitcoin he owns to about 400 if we take an average number of 8 bitcoin according to the price fluctuations in 2017, but the total amount, along with the ownership of other cryptocurrencies remains undisclosed. Assuming a holding of 400 bitcoin at today's price of US$ 32,478, McAfee's 400 bitcoins would be worth 12.9 million dollars. 
John McAfee Net Worth: So, How Much Is It Now?
John McAfee lost a significant portion of his net worth due to the 2008 financial crisis that crippled economies around the world. From a valuation of $100 million, his assets hit a low of $4 million in 2009, according to the New York Times.
He certainly worked his way back into profitability through his subsequent ventures in QuorumEx, Future Tense Central, and his tenure at MGT Capital Investments.
MGT is supposedly his gateway into crypto because in 2016 its focus was shifted first from social gaming to cybersecurity. MGT also moved into mining bitcoin and other cryptocurrencies to make money and increase its blockchain expertise. McAfee deemed this strategy vital for cybersecurity, holding it even into his subsequent resignation in 2018.
According to publicly available data, John McAfee's net worth could range from US$ 7.2 to 20 million.
His run-ins with the law have had him living as a fugitive; for in 2019 he lived on his boat, running from U.S. authorities. He was arrested in October 2020 in Spain at the request of the U.S. Department of Justice for tax evasion charges. 
Weekly Roundup: Swahili Blockchain Book Now Available, Binance P2P Volumes Hit $280 Million in Africa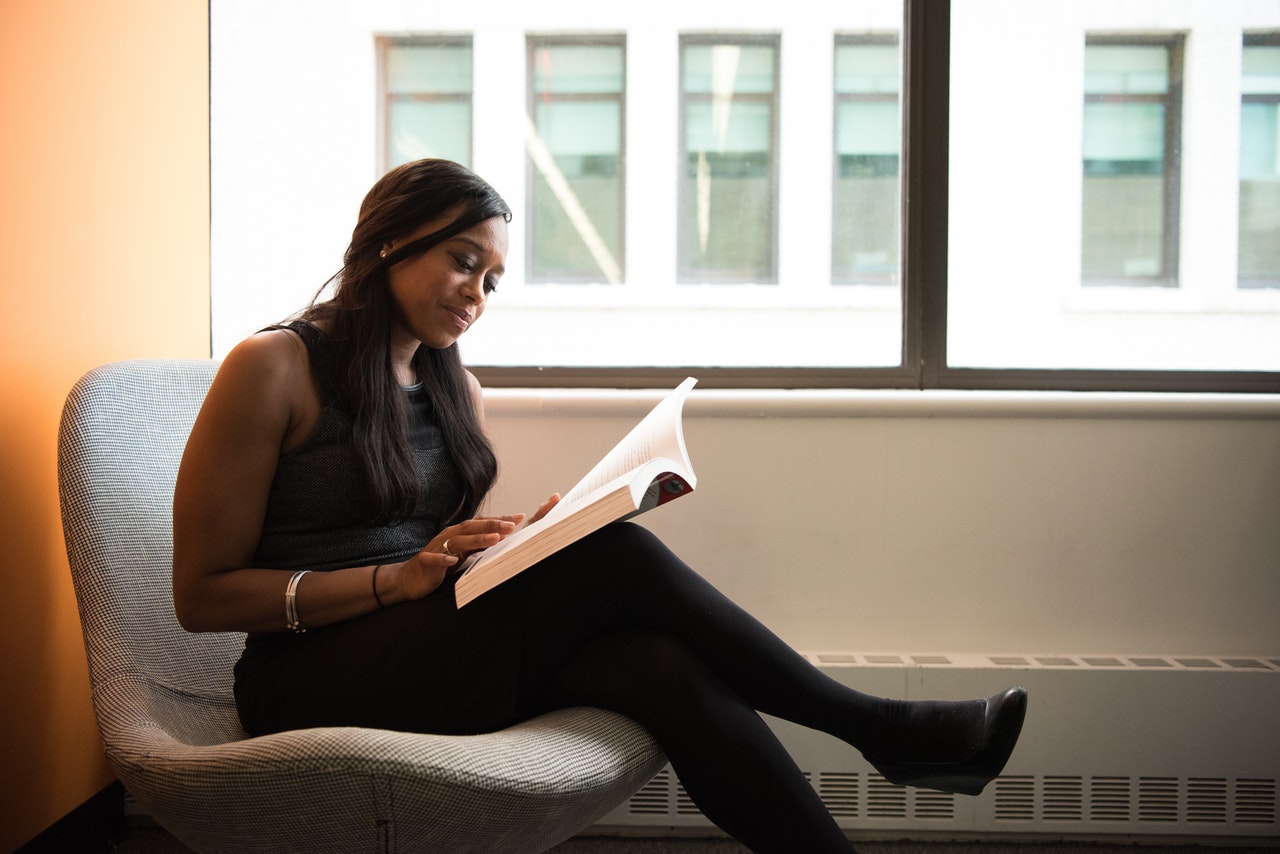 After experiencing raging swings this year, Bitcoin hit a new all-time high this week. On Monday, bitcoin recorded a price of $19,850, breaking the 2017 record. In other news, the Swahili blockchain book is now available for purchase, and Binance P2P trading in Africa is flourishing.
Read these and other stories in our news roundup this week.
Swahili Blockchain Book Now Available
The Swahili blockchain book is now available for purchase. The goal of this book, Jielimishe Kuhusu Blockchain, is to educate Swahili readers about blockchain technology. As a result, readers can contribute to regulatory conversations in their countries to help policymakers make the best decisions.
The Governor of the Central Bank of Tanzania (BoT), Professor Florens Luoga, is one of the first people to read the book. Sandra Chogo, the author, handed him the blockchain book during a conference held in the country.
According to Chogo, the Governor's interest in the book could indicate that the regulator is warming up to the blockchain and cryptocurrencies. The book has already received a positive reception from the Tanzanian government.
Binance P2P Volumes Hit $280 Million in Africa
Binance P2P trading in Africa has grown significantly because the exchange is supporting six local currencies. So far, the exchange has processed a total volume of $280 million P2P trades in Africa.
In March 2020, Binance started supporting the Nigerian naira. Currently, African users can use Binance P2P to buy and sell BTC, USDT, DAI, BNB, ETH, and BUSD using the Kenyan shilling, the South African rand, the Nigerian naira, the Moroccan dirham, the Ghanaian cedi, and the Egyptian pound.
According to Binance, P2P traders on the platform are making an income between $30 and $350 each day.
"I solely rely on P2P trading as the main source of my income. With P2P trading, I can sufficiently meet my needs and bills. The best thing is that I can trade at my own time and any place," said Robacoin, a P2P merchant.
P2P trading on the continent could continue the upward trend as more and more Africans turn to crypto to make an income and to remit money.
Nigeria Could Develop a Crypto and Blockchain Framework
The Securities and Exchange Commission in Nigeria classified digital assets as securities a few months ago. Now, the regulator and the Ministry of Finance are discussing the creation of a crypto and blockchain framework.
According to recent news, the two bodies want to create a regulatory environment for blockchain. Also, the Nigeria SEC is keen to facilitate the adoption of the technology.
"The general objective of regulation is not to hinder technology or stifle innovation, but to create standards that encourage ethical practices that ultimately make for a fair and efficient market," the SEC Nigeria stated.
Furthermore, the country is hoping to obtain $10 billion in revenue from blockchain technology by 2030.
Sarafu Network Beneficiaries Soar 40,000
One of Africa's community currencies project, Sarafu Network, now has 40,000 beneficiaries. The Grassroots Economics initiative is helping communities in rural Kenya to access basic needs like food. To date, users have traded more than 100 million community tokens. In October 2020, for instance, the beneficiaries traded more than 8 million Sarafu tokens for food. During a global pandemic and a declining economy, the Sarafu Network is helping the needy to stay afloat.
Grassroots Economics uses the power of the blockchain to create community inclusion currencies (CICs).
"In a typical community dependent on injections of the national currency – trade will often slow to a crawl and stop due to lack of a national currency as commodity prices increase. As we have seen in Kenya where Sarafu has been distributed to over 40,000 people, in communities with a Community Inclusion Currency trade can continue," Grassroots Economics Founder Will Ruddick says.
To learn more about Bitcoin, download the Bitcoin Beginner's Handbook for free.