4 Reasons Why Black Lives Matter Should Start Accepting Bitcoin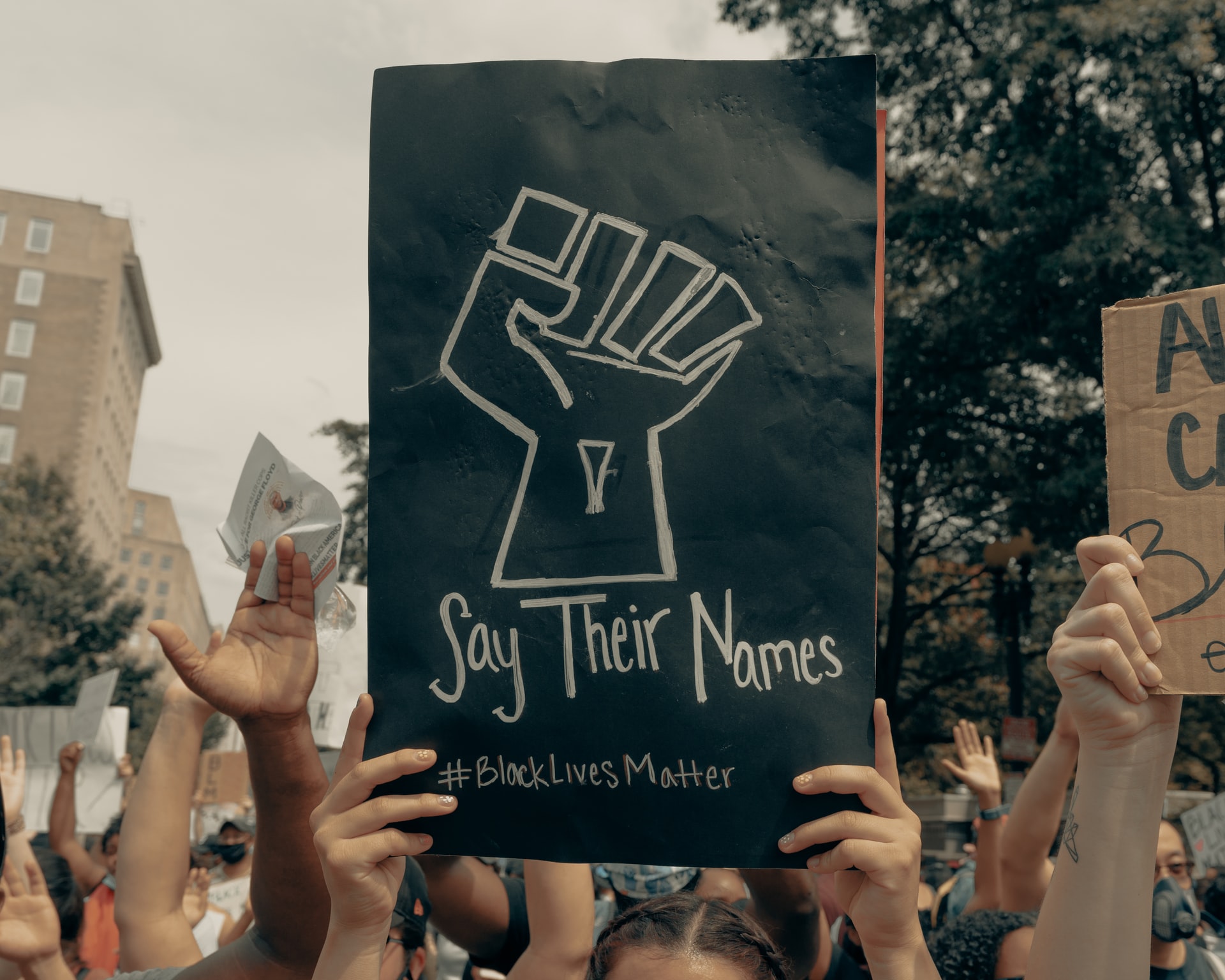 Systemic anti-black racism is prevalent across the globe. A series of events in the US have catalysed countrywide protests, bringing more eyes to one of the biggest movements against racism, the Black Lives Matter (BLM) movement.
In this piece, we explore the reasons Black Lives Matter would benefit from adopting bitcoin as a method of accepting donations.
Bitcoin Is A Peaceful Protest
Attempting to resist a system that oppresses you, while leveraging the tools employed by the same system, can be counterproductive and undermine. For movements like Black Lives Matter, it is imperative to utilise systems outside of traditional resources that are not tainted with the prejudice that disenfranchises BIPOC.
In the United States, the black community has long complained of unsatisfactory access to traditional financial services. While there is no shortage of research papers and statistics on race issues, given the current climate, it is important for us to contextualise and understand how traditional financial systems underserve black people in the US.
A study by McKinsey & Co published shows a direct link between weaker financial power and a lack of access to financial services like banking. For instance, predominantly white counties have an average of 41 financial service providers, while black ones have 27 of these financial firms. Further, banking in these black counties is mostly more expensive as compared to white-counties.
Moreover, despite being underserved, black people are overcharged by banks in the very few situations where services are available. 
There are several other examples mentioned in the report that paints a vivid picture of the extent to which black people are unbanked. Other examples cited in the report include requiring higher account balances and difficulty in accessing loans.
This is where bitcoin can come in.
Bitcoin knows no race and does not discriminate. Everyone anywhere can get a bitcoin wallet and purchase bitcoin online. 
By leveraging bitcoin, progressive movements like Black Lives Matter can send a powerful message, addressing the underlying racism prevalent in traditional financial services. With enough steam, it may eventually aid to break down the archaic financial systems that continue to aid in the oppression of minority groups all over the world.
If there is any single reason for Black Lives Mater to accept bitcoin donations, it is because using bitcoin is another form of protest.
Bitcoin Is Censorship-Resistant
Black Lives Matter may find favour in the eyes of regulators and payment processes like Paypal. At this point, it will be almost suicidal for anyone to consider cutting payment channels to the movement. However, if historical precedence is anything to learn from, it is all fun and games till it is not.
WikiLeaks, the famous, was banned by PayPal in 2010 for violating its policies and terms of service.
Before then, over $1 million of donations towards WikiLeaks had come through PayPal. Black Lives Matter may be different from WikiLeaks. However, any loophole that provides an avenue for censorship must be sealed moving forward to secure the future financial backing of the movement. 
3 ways #BlackLivesMattters can move forward. Point 1 #Bitcoin pic.twitter.com/WiCjwc3VM2

— The Character (@iamTheCharacter) June 7, 2020
Accepting bitcoin as donations would provide a viable alternative, especially given its censorship-resistant nature.
Private Donations 
Sometimes people prefer to give privately without revealing their identity.
Between bitcoin and traditional online payment methods, bitcoin allows for more private transactions. To factor in the privacy-conscious crowd who could be interested in donating to the movement, Black Lives Matter is likely to benefit from accepting bitcoin.
Even though the anonymous nature of bitcoin has been at the centre of debates, Bitcoin's pseudonymity makes it undisputedly a more privacy-conscious financial tool than PayPal or bank payments. 
Access to a Wider Audience
PayPal may seem like the ultimate financial tool for many, but that is not the case in many places. In some parts of the world, people are unable to use PayPal due to the unavailability of service in their region.
Bitcoin is a universal payment method that is accessible by anyone, anywhere in the world. In every corner where there is connectivity, people can use bitcoin as money. BLM will open up donations to people from all parts of the world.
While there still are people in the Bitcoin community who hold ideologies that belong to past centuries, there are also a lot of people in Bitcoin who support BLM and other movements around the world that fight against oppression. By allowing people to send donations via bitcoin, BLM opens up to bitcoiners around the world who support Black Lives Matter.
In a world where tools that aid human sovereignty have evolved to the point where there is revolutionary money, free from traditional systems, movements like BLM can harness innovations like Bitcoin to further their cause.
RESIST! How Activists Can Use Bitcoin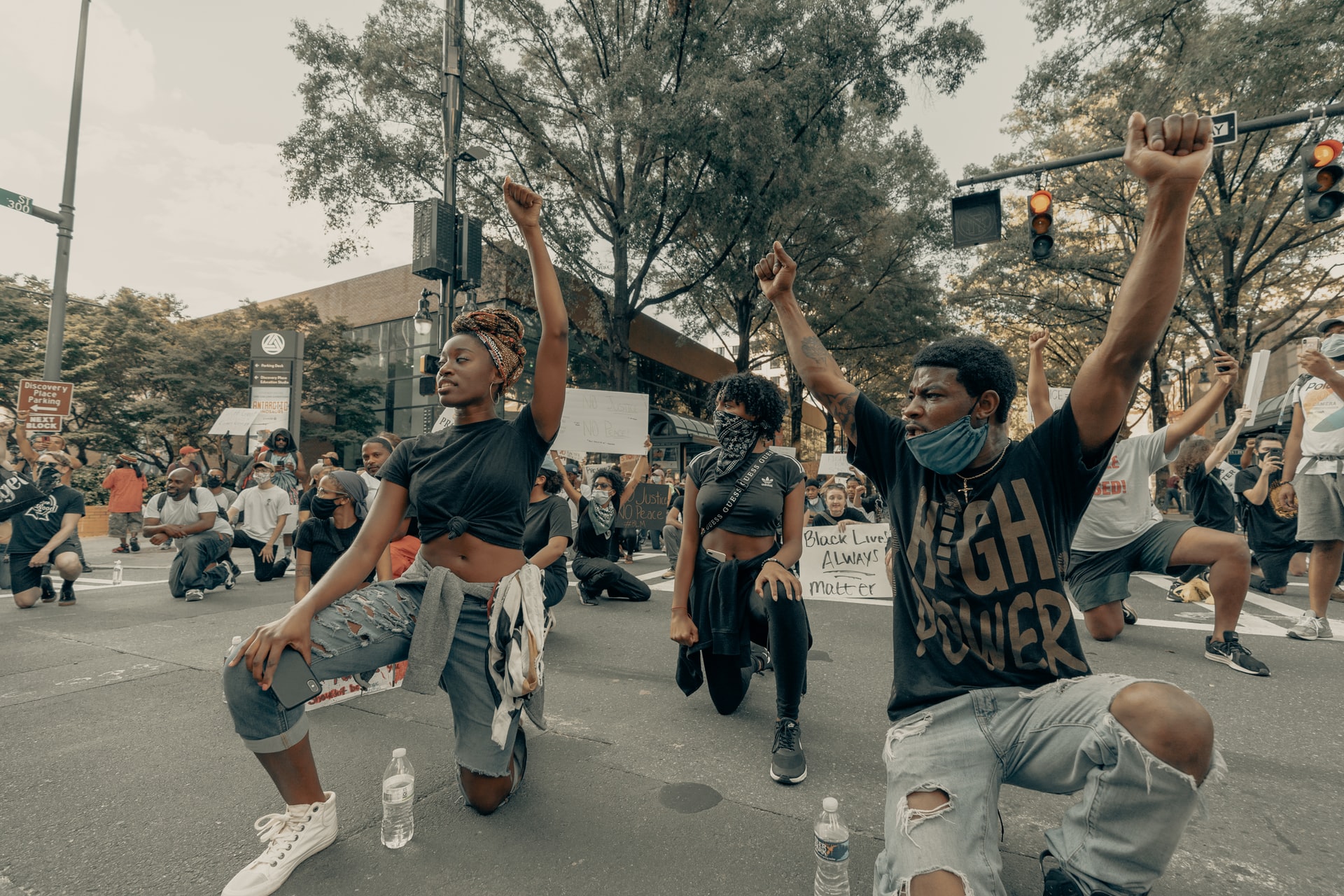 As social justice movements leverage social media platforms like Twitter to make their voices heard, many have discovered a new tool: Bitcoin. The internet is the epicentre of social change, and it only makes sense that activists are now adding bitcoin to their arsenal. During the recent #EndSARS Nigerian campaign, young feminists raised $55,000 in cash and bitcoin donations, which is an example of how activists can use bitcoin to raise funds.
So, can cryptocurrencies provide the same level of impact on activism as social media platforms? This article explores how activists can use bitcoin.
The Financial Challenges of Activism
Any activist willing to protest against injustice should know how to raise money. Protesters need banners, water, food, and medical care in case they get hurt. These requirements come at a cost, necessitating movements to search for funds.
Activists can raise money out of pocket or they can reach out to well-wishers for donations. The former option is unreliable, which means that social justice movements have to fully rely on donations. Unfortunately, government censorship can make it hard for such movements to receive donations through banks and other conventional financial institutions. Moreover, they could punish the donors that support social justice campaigns.
The #EndSARS campaign, for instance, has faced challenges with receiving donations because the Flutterwave links were down for some time. According to Tweets on the Feminist Coalition account, the Central Bank of Nigeria could have been behind the Flutterwave payment issues. However, it is unclear. Flutterwave is a payment solution in Nigeria, while the Feminist Coalition is one of the organisations that has been active in raising donations for the campaign.
Furthermore, donors outside the country where a campaign is taking place will find it challenging to send donations due to the high cost of sending money. Also, online payment platforms like PayPal are not available in every country. That prevents people in these countries from making donations to campaigns happening in other parts of the world.
Speed is also important when collecting donations. Activists will often need funds immediately to keep a campaign going long enough to make an impact. Therefore, if they are not receiving cash directly, they might have to visit a bank to withdraw large amounts of money. That could waste a lot of precious time.
Can Activists Use Bitcoin to Solve Financial Problems?
Yes, they can.
Bitcoin is censorship-resistant, which means that governments cannot prevent activists from receiving donations in bitcoin. That provides the convenience that activists need to fund their campaigns when they are still "hot" enough to make a difference.
To solve the challenge of receiving donations through Flutterwave, the Feminist Coalition is now accepting bitcoin donations only.
Bitcoin is pseudonymous, which means that governments cannot easily trace bitcoin transactions to the real-world identities of the senders and recipients. That offers a sense of security to both donors and activists, especially in countries where protesting can mean beatings, jail time, or death.
It is even better when social justice movements are decentralised because there are no public leaders that law enforcement can pursue. For instance, much of the #EndSARS and #BlackLivesMatter campaigns grew organically online.
Therefore, activists can use bitcoin to receive pseudonymous and censorship-resistant donations.
Moreover, they can receive donations from anywhere at any time. That is because bitcoin is accessible 24/7 to anyone with a smartphone or computer and an internet connection. As a result, more people can financially support causes they believe in, even though they live on another continent.
Also, bitcoin transactions do not involve third parties, thereby cutting down the cost and increasing transaction speeds. Once a donor sends BTC, the activist will receive it in minutes and fund their campaign immediately.
Furthermore, buying supplies for a protest becomes easier when local businesses start accepting crypto payments. For instance, several local businesses started accepting cryptocurrencies in 2019 in support of the Hong Kong protests against Chinese influence.
Bridging the Wealth Gap
Fighting deep-rooted social injustices require bridging the wealth gap between the oppressors and the oppressed.
In a world where the wealthy influence political decisions in their favour, amassing wealth could be a possible solution that marginalised communities can adopt to fight discrimination.
Here is where bitcoin can come in.
Since marginalised communities suffer discrimination from traditional financial institutions, bitcoin becomes an attractive alternative. The censorship-resistant and easy accessibility of bitcoin means that marginalised communities can use it to create wealth and acquire financial freedom and the power to fight prejudices.
By way of illustration, activists can direct part of the bitcoin donations they receive to fund small businesses in the community. As a result, financially stronger businesses can create jobs and increase the purchasing power of other community members.
Other methods that communities can use to create wealth include buying and holding bitcoin and accessing business loans in crypto.
Money can help fight police brutality better than protesting on the streets. That is what Bitcoin and Black America author, Isaiah Jackson, believes.
"Without economic strength, you have cops coming from outside of the community […], and they do not value it [or the people]. They do not see you as a person, and that is an issue," he told Cointelegraph.
Moreover, marginalised communities can create their tokens or community currencies to improve their financial positions.
Social media has made the world aware of the social injustices that take place in various parts of the world. Now, bitcoin and other cryptocurrencies are giving the world a chance to support social justice movements financially. Together, both tools are creating a world where no one has to fight injustices alone.
Is Bitcoin "Digital Gold"?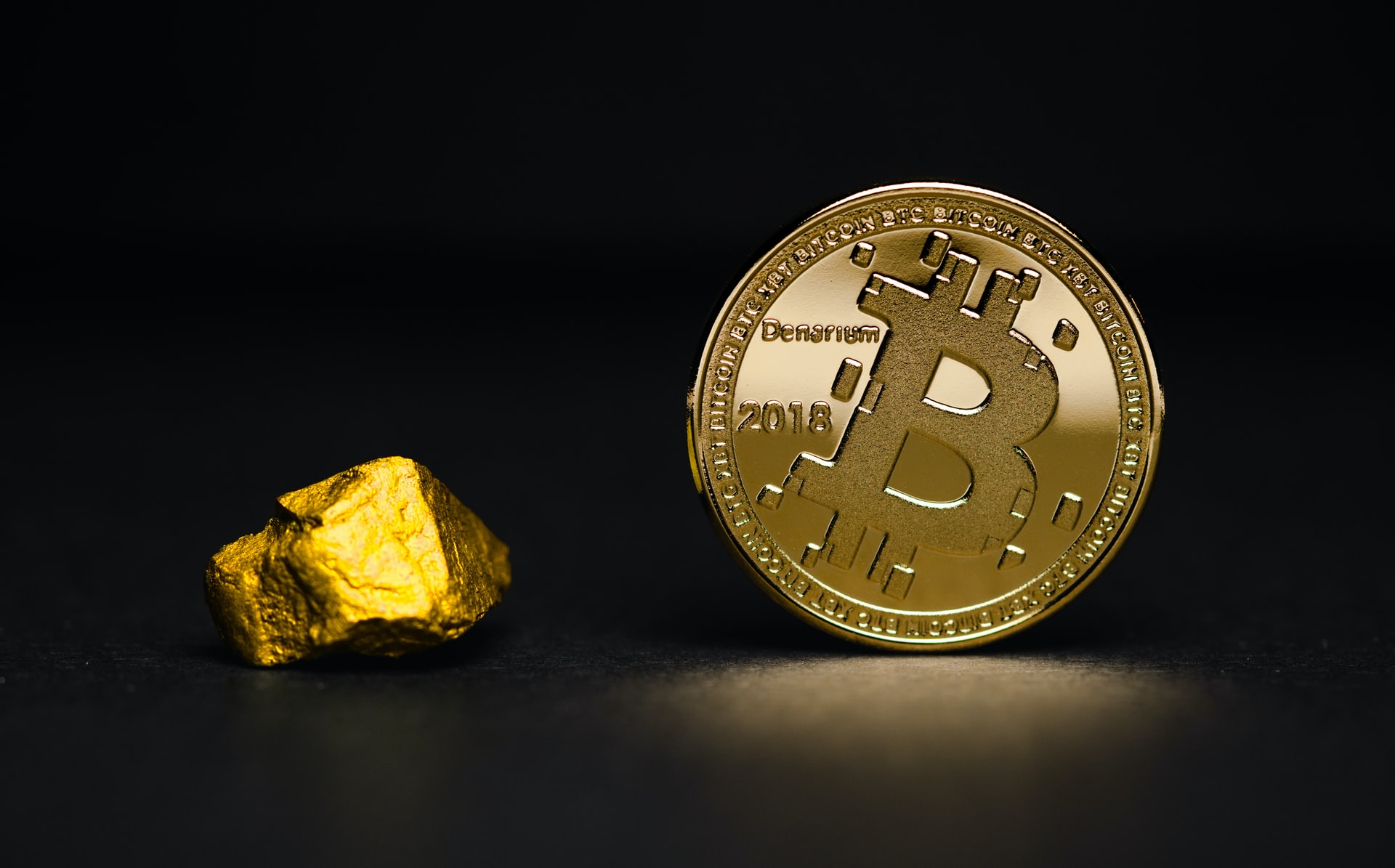 When Satoshi Nakamoto created bitcoin, he envisioned a peer-to-peer digital currency that would allow people to send money without the need for financial institutions. However, bitcoin's use as a store of value overshadowed its original goal, and people started referring to it as "digital gold."
But is it?
Bitcoin as Digital Gold
As you think of bitcoin as digital gold, the first thing you notice is the golden colour circling its symbol. If you go back in history in the times before bitcoin, developers were keen to create a currency that would be the digital version of gold. For instance, the inefficiencies of conventional financial systems and the use of gold as currency inspired Nick Szabo to create Bit Gold.
So, that could have been the thinking of the time: marrying the pros of digital currencies with the benefits of precious metals. That could explain why a yellowish-orangey colour circles the bitcoin symbol.  Also, bitcoin is often illustrated as a golden coin.
Nevertheless, the association between bitcoin and gold does not end with the logo.
Digital Gold vs. Physical Gold
Bitcoin and gold have several similarities.
They both have a limited supply, which boosts their value.
You can divide both assets into smaller units and they will not lose per unit value. The smallest unit of bitcoin is the satoshi. 100 million satoshis make one bitcoin.
Gold is stable, and so is bitcoin. Although the latter is volatile in terms of price, bitcoin's underlying technology, the blockchain, gives it stability.
They are both easily recognisable.
Bitcoin is more superior to gold because you can move it to any place of the world in minutes, it is impossible to counterfeit, and it facilitates online payments.
Furthermore, bitcoin is more accessible and easy to hoard. Exchanges and peer-to-peer marketplaces like Paxful are making it easier for people across the globe to own cryptocurrencies. For instance, with a smartphone and an internet connection, anyone in the world can buy bitcoin.
Therefore, saying bitcoin is digital gold is an oversimplification. Bitcoin is superior than gold in terms of features and potential impact on economies. However, viewing bitcoin as digital gold is a strategy beginners can use to easily understand the cryptocurrency.
Bitcoin as a Store of Value
After Satoshi released bitcoin to the world, the response was probably better than the unknown creator could have hoped. The cryptocurrency attracted a loyal community that started using bitcoin as a store of value because of its scarcity, safe-haven characteristics, and the fact that it is impossible to counterfeit. As a result, many people are holding bitcoin as a long-term investment because they believe in its long-term value. Moreover, the population of bitcoin supporters is continuously growing.
The debate on whether bitcoin is a store of value or not has been raging for years. While bitcoin "HODLers" believe that bitcoin will one day make them wealthy and shield them from a financial crisis, others believe that bitcoin, which is also partially money, cannot be a store of value as well.
That said, bitcoin has made several people into billionaires, proving that it is a practical store of value. Gold is a store of value as well, and it offers financial freedom and protection during economically tough times. However, governments could deny citizens from owning gold. On the other hand, governments would have a more difficult time blocking citizens from owning bitcoin.
Where Does Bitcoin Get Its Value?
The answer to this question is simple. The decentralised nature of bitcoin gives it a lot of value. As the first digital currency that is not under the control of any government or organization, bitcoin is extremely valuable. Therefore, anyone that is against conventional financial systems will find bitcoin very attractive.
Gold is also a decentralised asset. However, the fact that it is not easy to move or hoard, makes bitcoin arguably the more valuable asset.
The Money of the Internet
Although bitcoin as money was overshadowed for some time by its store of value feature, this is changing. The introduction of the lightning network and its continuous growth is facilitating bitcoin as the money of the internet.
The Lightning Network (LN) is a payment protocol that uses smart contracts to facilitate fast bitcoin transactions. LN is built on top of the Bitcoin blockchain as a second-layer application. LN is supposed to solve Bitcoin's inability to process more transactions per second. The network promises to handle millions to billions of transactions per second compared to bitcoin's seven. Currently, you can enjoy the speed of LN by getting wallets like Zap, Breez, and Eclair. However, these wallets are still in development and could have bugs.
LN is taking time to grow, and it has not come through on its promise yet. Also, researchers observe that LN is becoming more centralised and, therefore, more prone to attacks.
Scalability issues aside, bitcoin has the potential to change the payments sector. Major companies like Microsoft, AT&T, and Namecheap are accepting bitcoin as payment. Additionally, platforms like Paxful are enabling businesses to accept payments from anyone in the world through bitcoin.
As such companies set the stage for bitcoin as the money of the internet, it will take time for the world to uniformly accept bitcoin as a payment method. That means that its money functionality will remain underutilised for the time being.
It is clear by now that bitcoin provides more benefits than gold. Therefore, referring to it as digital gold is an understatement. Bitcoin has a lot to offer, and with time, it could become a widely accepted payment method.
New Ethereum Wallet Argent Makes DeFi Accessible for Everyone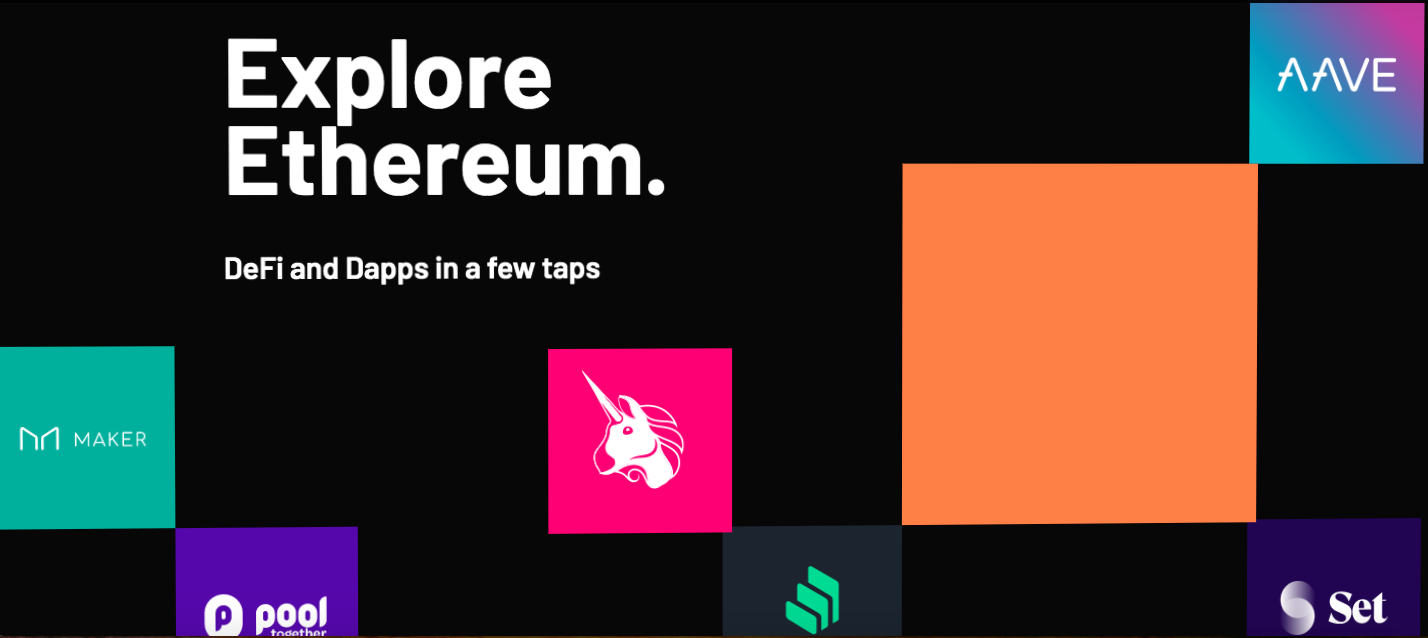 The DeFi market is booming. The total amount of crypto correctly locked in DeFi protocols recently exceeded $2.4 billion. More and more crypto investors are turning to DeFi DApps to earn interest on their cryptoassets. However, DeFi is still too complicated for the average non-techy investor to get involved. London-headquartered Ethereum wallet provider, Argent, wants to change that. 
BitcoinAfrica.io reached out to Argent co-founder and CEO, Itamar Lesuisse, to learn more about Argent and the DeFi market. 
What is Argent? 
Argent is a user-friendly Ethereum wallet that enables you to store, send, and receive, borrow, earn interest, and invest. Effectively, it is a one-stop-shop for all things DeFi at your fingertips.  
Unlike most Ethereum wallets, which focus purely on storing, sending, and receiving ETH and ERC-20 tokens, Argent goes a step further and provides easy access to an array of DeFi DApps. 
"Argent's mission is to empower everyone to control and prosper from their digital assets and identity. Everyone should have equal access to economic opportunity and crypto can be a critical enabler of this." Argent CEO, Itamar Lesuisse, told BitcoinAfrica.io 
"To this end, we've built the first non-custodial wallet with the ease of use and security of the best new bank apps. You can earn interest and invest in a tap via DeFi DApps; protect yourself with daily transfer limits, whitelisted contacts, and easy locking; and you never need a seed phrase," he added. 
Argent is available for Android and iOS and has a very smooth onboarding process. No mnemonic phrase to write down and no wallet.dat file to back up. You sign up a username and passcode, and you provide an email address and a phone number. That's it. 
To fund your wallet, you can either transfer ETH or ERC20 tokens or you can purchase them in-app via Apply Pay, bank card, or a bank transfer. This is made possible through a partnership with MoonPay.
Arguably, the best feature of Argent, however, is that it provides direct access to DeFi protocols in an extremely user-friendly way. 
DeFi Made Easy
Argent enables you to use the digital assets held in the wallet to invest in DeFi protocols with the click on a button. There is no need to sign up for each platform. You simply access the "Invest" section and have immediate access to leading DeFi protocols, such as Aave, Compound, PoolTogether, and Uniswap. 
Even first-time crypto users can get involved in DeFi. All it takes it choosing the asset you want to invest, how much of it, and in which protocol you would like to place it. 
For example, you could purchase $1,000 worth of USDC and place it in Compound to earn 1.75% APY. That would likely be more than the interest any bank would pay you on US dollars. 
Moreover, Argent users can invest in TokenSets, take part in PoolTogether, or provide in a Uniswap liquidity pool. 
What's Next for Argent?
Argent launched the public version of its app in May 2020 and has already made waves in the Etherem community. But this is only the beginning. 
"In the last few months we've launched our DeFi Hub (which provides one-tap access to the best DeFi DApps, like Compound, Aave and TokenSet), and also dark mode," Lesuisse told BitcoinAfrica.io. 
"Next, we're focused on making it easy for anyone to access a DApp, even if they don't have a crypto wallet. Our SDK for DApp developers will mean people can onboard to a DApp without a browser extension or seed phrase. They can easily buy crypto with fiat, and they can use the DApp without having to hold ETH. We hope it significantly lowers the barriers to DApp adoption," he added.
The Future of DeFi
Currently, the DeFi market is a playground for crypto traders and the Ethereum community. But the market is growing as it is receiving more media attention as well as an influx of funds. 
Lesuisse and his team envision that the DeFi market will become more accessible and user-friendly in the coming years. And that it will open it to non-crypto investors as well. 
"Over the next five years, we hope it becomes even easier to use, safer, and, most importantly, develops more use cases that are compelling to a wider audience. We hope by solving many of the usability issues that DApps can focus on building those use cases, taking DeFi from a niche to a mainstream topic."   
The DeFi market is still in its infancy. Vulnerabilities and bugs in already operational protocols will likely continue to plague DeFi as part of its growing pains. But that doesn't change the fact that DeFi has the potential to become the fintech innovation that will finally take power away from banks and into the hands of the people.