Weekly News Roundup: Bundle Africa is Hiring Blockchain Engineers, Standard Bank Joins Blockchain Network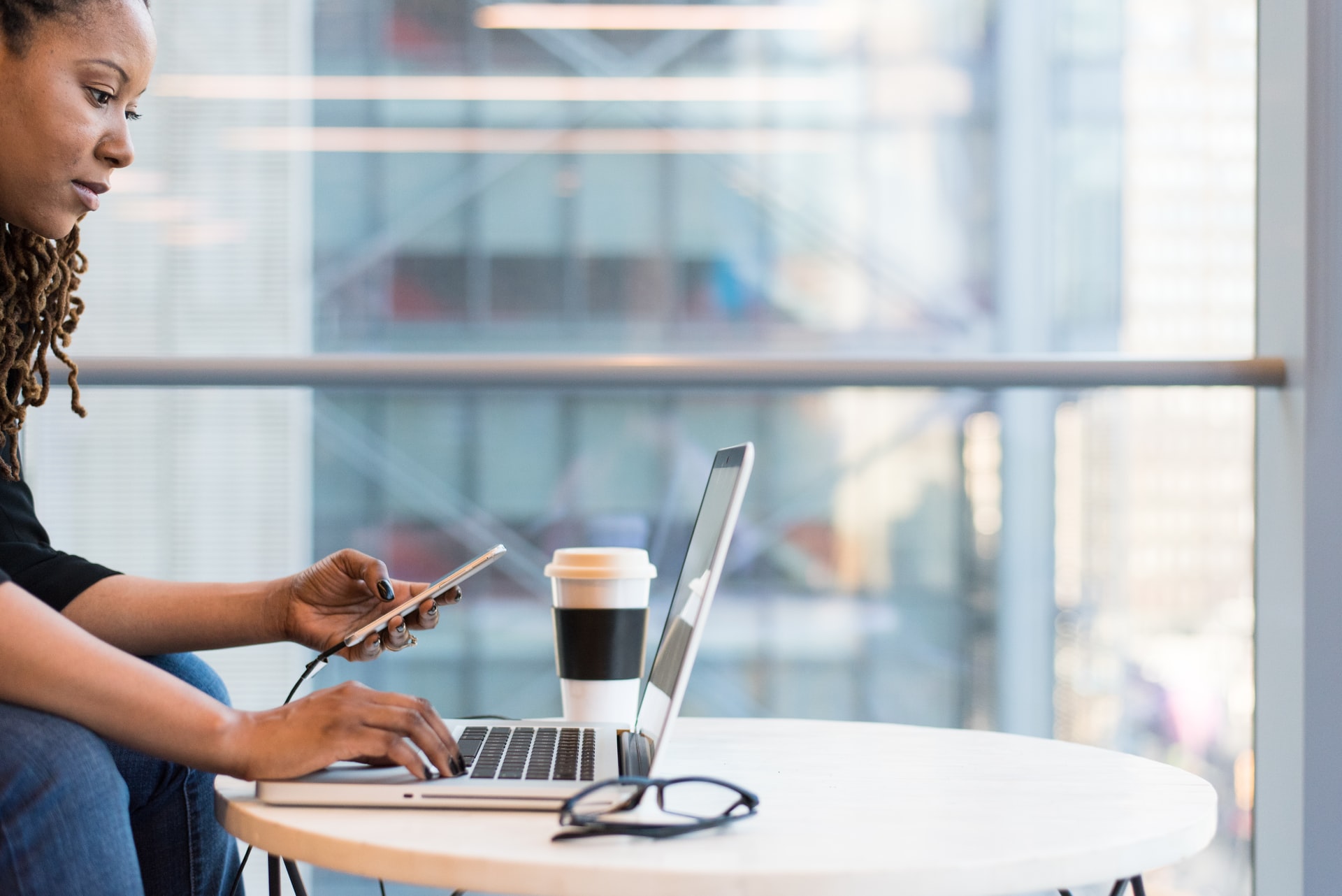 In this week's news roundup, we cover top stories like Bundle's hiring of blockchain engineers and FastBitcoins expansion into Africa.
Bundle Africa is Hiring Blockchain Engineers
Nigeria-based social payments company, Bundle Africa, is searching for blockchain engineers. Bundle offers a platform where users can send and receive fiat or crypto. Also, users can purchase and sell bitcoin, ether, and binance coin.
If you are interested in this remote position, you should have a minimum of three years of experience working as a professional software engineer. You should also have a deep understanding of Java, Kotlin, and Spring Framework. Moreover, you should have formerly worked in a project creating established blockchains.
The perfect candidates should have previous experience with asset protocol integration and working for a financial technology company.
The blockchain engineer role entails tasks like building financial infrastructure and connecting with the developer community. Bundle will also expect successful candidates to promote technology best practices in the team. Bundle Africa is developing an app that can handle both crypto and non-crypto financial assets.
That said, this position is a perfect opportunity for African blockchain engineers to make their mark. To apply for this position, send your curriculum vitae and Github profile to info@bundle.africa. It is worth noting that successful applicants will receive payment in crypto or fiat.
South Africa's Standard Bank Joins Contour Blockchain Network
Standard Bank, a Johannesburg-based financial institution, has joined the Contour Blockchain Network. Contour is a network that brings together global banks onto a blockchain-based network.
The network uses the Corda blockchain to facilitate trade finance by minimising the cost, risk, and time of carrying out business across borders. Therefore, banks that join this network will enjoy paperless operations and easier collaboration with other banks. Additionally, they will benefit from easy integration with current trade finance platforms.
"The African continent is in a unique position to leapfrog other more developed markets through the use of disruptive technology. [That said,] Standard Bank is excited to be part of this network to deliver an open platform for documentary trade. The use of Corda blockchain technology is expected to offer significant efficiencies to transacting Letters of Credit through digital channels," the bank wrote in a statement.
Some of the other banks that have joined the Contour Network include Bangkok Bank, CTBC Holding, HSBC, Citi Ventures, and Standard Chartered.
Note that Standard Bank is the largest lender in Africa by assets.
FastBitcoins Partners with Flexepin to Allow Africans to Buy Bitcoin via Mobile Money
Bitcoin Exchange FastBitcoins and prepaid voucher provider Flexepin have come together to enable Africans to buy bitcoin through mobile money. Users in Africa can purchase a Flexepin voucher using mobile money. Next, they can redeem it for bitcoin on FastBitcoins. Examples of mobile money platforms that users can utilise are MTN Mobile Money and M-PESA.
"The big one for me, personally, is we can accept mobile money payments in 14 countries in Africa. We charge only 4.5 percent. The best price equivalent on, say, Paxful, is 40 percent. That is all through this Flexepin deal," FastBitcoins CEO Danny Brewster stated.
Flexepin facilitates online payments without the need for a debit or credit card. As a result, users can shop online privately and securely. On the other hand, London-based FastBitcoins allows users to receive BTC through the lightning network and to redeem vouchers. Flexepin operates in Australia, Canada, and Europe. FastBitcoins also operates in Australia.
Interestingly, most financial institutions were previously reluctant to work with companies dealing with cryptocurrencies. For example, in 2015, Safaricom announced that it would not allow bitcoin transactions over M-PESA to avoid the central bank's anti-money laundering penalties. However, this partnership indicates that these institutions are changing their perspective of crypto.
Weekly Roundup: Kenyan Digital Service Tax Will Not Affect Crypto Adoption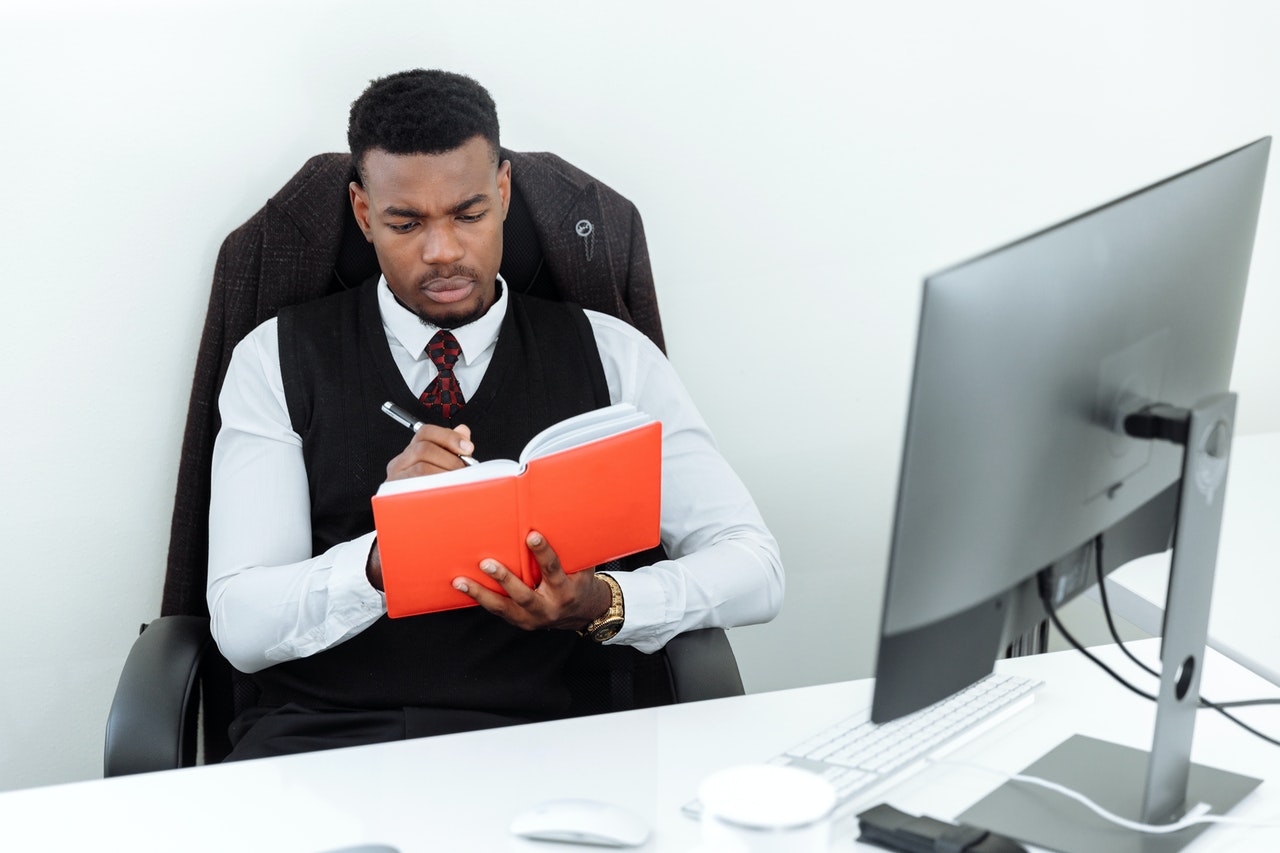 In this week's news roundup, you will learn about the new Digital Service Tax in Kenya and what it could mean to crypto companies. We have also highlighted other top crypto stories from Africa.
Kenyan Digital Service Tax Will Not Affect Crypto Adoption
The Digital Service Tax (DST) in Kenya has been in effect since January 1, 2021. The tax affects anyone that derives income "from services offered in the digital marketplace." Some of the products that the tax authority is currently targeting are event tickets sold online, e-books, subscription-based media, and movies.
At the moment, it is unclear whether crypto companies will be part of the 1000 firms the taxman is targeting. Even if they are, however, stakeholders do not think the tax will deter crypto adoption in the country.
Speaking to Cointelegraph, the country representative of the crypto exchange Bitzlato said:
"With regards to it having a negative impact on crypto adoption in Kenya, I do not believe so as there are so many factors that are driving the rapid growth of crypto in East Africa and the youth are on the forefront pushing this."
Individuals and companies will pay 1.5 percent of the gross transaction value as the Digital Service Tax. According to the Kenya Revenue Authority (KRA), the Digital Service Tax affects both residents and overseas companies.
"For residents and companies with a permanent establishment in Kenya, the Digital Service Tax will be an advance tax that they will offset against the income taxes due in the course of the financial year. For non-residents and companies without a permanent establishment in the country, the Digital Service tax will be a final tax," KRA stated in a publication.
That said, crypto regulation in Kenya still seems a far way off. Nevertheless, a regulatory sandbox is in existence. It accepts blockchain companies but does not admit companies dealing with cryptocurrencies.
Binance to Hold Blockchain Week in February
Starting February 1, 2021, Binance will hold a virtual conference dubbed "Binance Blockchain Week." The five-day event will include live panels, keynote speeches, and a hackathon.
Speakers will include Binance CEO Changpeng Zhao, Chainlink Co-Founder Sergey Nazarov, and the Co-Founder of the Acala Network, Bette Chen.
You can register for this event here.
Electroneum's Expansion Plans Face Barriers
As Electroneum expands electricity and airtime top-up services with crypto to more African countries, it has come across a significant challenge. According to the head of business development Nigel Pooley, mobile network operators and electricity companies are reluctant to embrace crypto.
"There is very little appetite for crypto amongst these two industries. […] They believe the risks have yet to outweigh the benefits," he told Cointelegraph.
As they pursue direct partnerships with mobile network operators and electricity companies, Electroneum is working with third-party agents in Africa. These agents are crypto-friendly, hence allowing them to facilitate ETN-based airtime subscriptions and bill payments. ETN is the company's cryptocurrency.
To learn more about Bitcoin, download the Bitcoin Beginner's Handbook for free.
Weekly Roundup: Bitcoin Hits New All-Time High at $40,000, WhatsApp Issues Ultimatum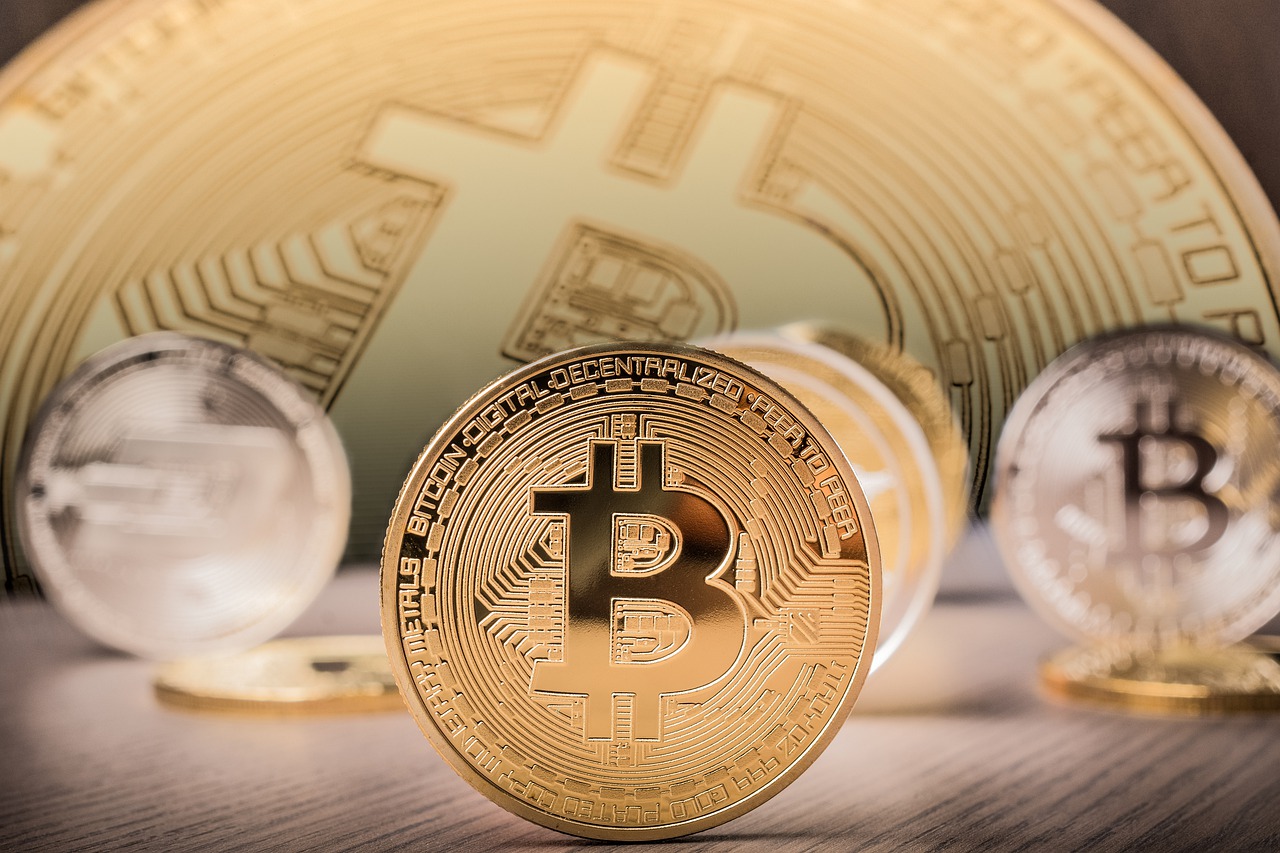 In our first news roundup of 2021, we highlight that bitcoin hit a new all-time high, continuing its seemingly unstoppable rally, as well as WhatsApp's new privacy-invading rules that come with an ultimatum.
Bitcoin Hits New All-Time High at $40,000
Bitcoin has crossed the $40,000 mark after breaking $30,000 for the first time a few days ago. This extends the bull run beyond the holiday season. By the close of 2020, bitcoin had increased by over 300 percent.
Furthermore, the total cryptocurrency market cap has risen to over $1 trillion from the $760 billion recorded during the 2017 bull run.
"The $1 trillion mark cements cryptocurrency as an investable asset class that no longer sits on the fringes of Traditional Finance as a toy for retail investors. It demonstrates that this asset class is large enough to absorb large orders like we have seen recently with the slew of institutions entering over the last few months," Jack Purdy, a Messari decentralised finance analyst, told Coindesk.
Besides the impact from institutional investors, bitcoin could also be rallying as holders move their money from altcoins like XRP that are facing regulatory issues to BTC.
Interestingly, bitcoin is moving up in the ranks of the top currencies in the world. According to FiatMarketCap, bitcoin ranks 16 after currencies such as the US dollar, the Euro, and the Russian Ruble. However, the cryptocurrency is ranking higher than the Norwegian Krone, the Swedish Krona, and the Mexican Peso.
The value of bitcoin has also surpassed that of several publicly traded companies like Alibaba, Samsung, Walmart, Walt Disney, and Visa. According to Coinmarketcap, the total market capitalisation of bitcoin is about $716.5 billion.
Facebook Wants Your WhatsApp Data, Issues Ultimatum On New Privacy-Invading Terms & Conditions
Facebook-owned messaging platform WhatsApp has updated its terms and privacy policy giving users an ultimatum to accept the new rules. If a user fails to accept the new terms by February 8, they will not have access to the app.
The platform has been sending the update alert through a pop-up notification. If you receive this notification, you should read the terms and decide whether to accept them or not.
In 2016, WhatsApp users got a one-time opportunity to withdraw from the data sharing option. However, users will now have to allow the platform to share their data if they want to continue using the app.
"As part of the Facebook family of companies, WhatsApp receives information from and shares information with this family of companies. We may use the information we receive from them, and they may use the information we share with them, to help operate, provide, improve, understand, customize, support, and market our Services and their offerings," WhatsApp writes in the updated privacy policy.
The platform collects information like your phone number, the phone numbers of the people in your address book, your profile picture, and your status information. The status information includes when you were last seen online. Facebook has in the past come under fire and received fines over how it handles the privacy of its users.
What's more, the Facebook-backed cryptocurrency Libra has received a lot of criticism from financial regulators since it was announced in 2019. As a result, the project has lost several partners, including PayPal and Visa. Moreover, the Libra Association rebranded to the Diem Association in December ahead of the launch this month.
To learn more about Bitcoin, download the Bitcoin Beginner's Handbook for free.
Weekly Roundup: Binance Records 5 Million Trust Wallet Users, Bitcoin Price Hits $29,000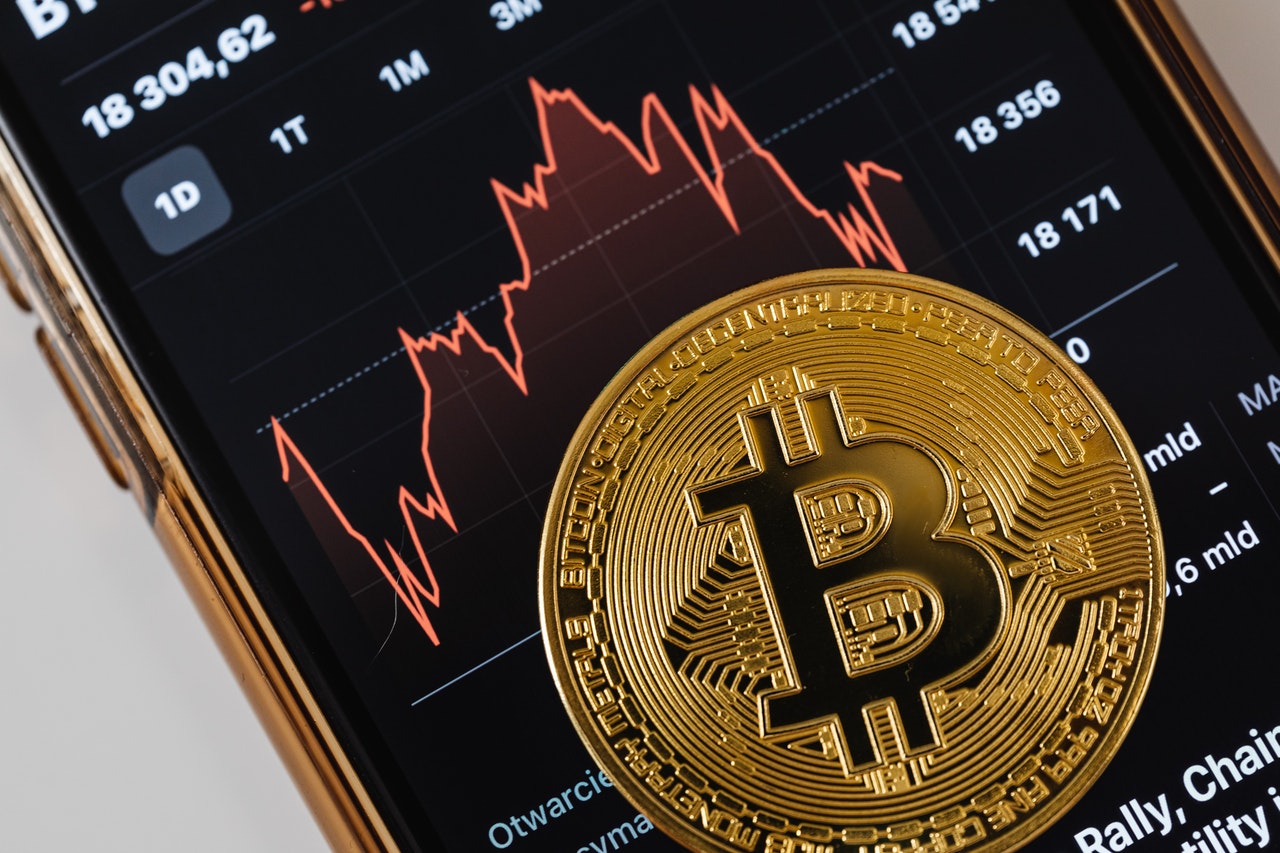 In the last week of our news compilation series in 2020, we feature new data from Binance and bitcoin's latest price rally.
Binance Records Five Million Trust Wallet Users in 2020
According to the latest data from Binance, Trust Wallet users hit five million in 2020. Moreover, the exchange recorded more than $31 billion in total local currency trade order volumes in 2020.
With regard to P2P trading, Binance reported total order volumes of $6 billion in 2020. Also, active P2P users rose by 760 percent from 2019. The peer-to-peer service now supports 51 local currencies.
The average daily trading volume on the exchange increased by 36 percent to $3.88 billion. Additionally, over 110 exchanges, lending, and payment platforms have listed Binance USD (BUSD) in 2020 from more than 20.
Binance has also announced that it is supporting SegWit deposits for bitcoin. Users can now select the BTC (SegWit) network to transfer funds to a SegWit address. By using SegWit, you can cut down the fees you pay. Note that Binance already supports SegWit withdrawals for bitcoin. Segregated Witness (SegWit) is a bitcoin protocol upgrade that boosts the network's transaction throughput.
Bitcoin Price Exceeds $29,000, Hits New All-Time High
Bitcoin exceeded $26,000 on Saturday as institutional investors continue to drive the present bull-run. Additionally, the US dollar inflation could also be contributing to the increasing bitcoin price as people turn to the cryptocurrency for protection.
About two weeks ago, bitcoin surpassed the $20,000 mark for the first time since 2017. Some of the institutional investors that could be behind the bull-run, according to an article on Coindesk are SkyBridge Capital, Guggenheim, and MassMutual.
Currently, the bitcoin price is above $29,000 and investors like Scaramucci from SkyBridge Capital believe this is just the beginning.
Luno CEO Predicts Rise of Institutional Investment in 2021
Marcus Swanepoel, the CEO of Luno, is of the opinion that the current interest from institutional investors will continue into 2021. He also thinks that we could feel the real impact of their actions next year.
"In 2021, the success (or not) of their decisions will become clear. This could motivate a whole new wave of institutional investors to follow their lead. MicroStrategy's $425 million investment in bitcoin, for example, has already more than doubled in value (as of 18 December 2020). These are numbers that will interest any business or investor," he writes.
Bitcoin news coverage on mainstream media could rise if the price continues increasing beyond $30,000, he says. Although the coverage this year has not been as huge as it was in 2017, it has been positive.
Furthermore, Swanepoel thinks the bitcoin price could rise to new highs if it follows the 2017 halving pattern. Since the May 2020 halving, the bitcoin price has grown steadily. The same trend could persist into 2021.
To learn more about Bitcoin, download the Bitcoin Beginner's Handbook for free.