Weekly News Roundup: ZA to Regulate Crypto, New Payments App Bundle Launches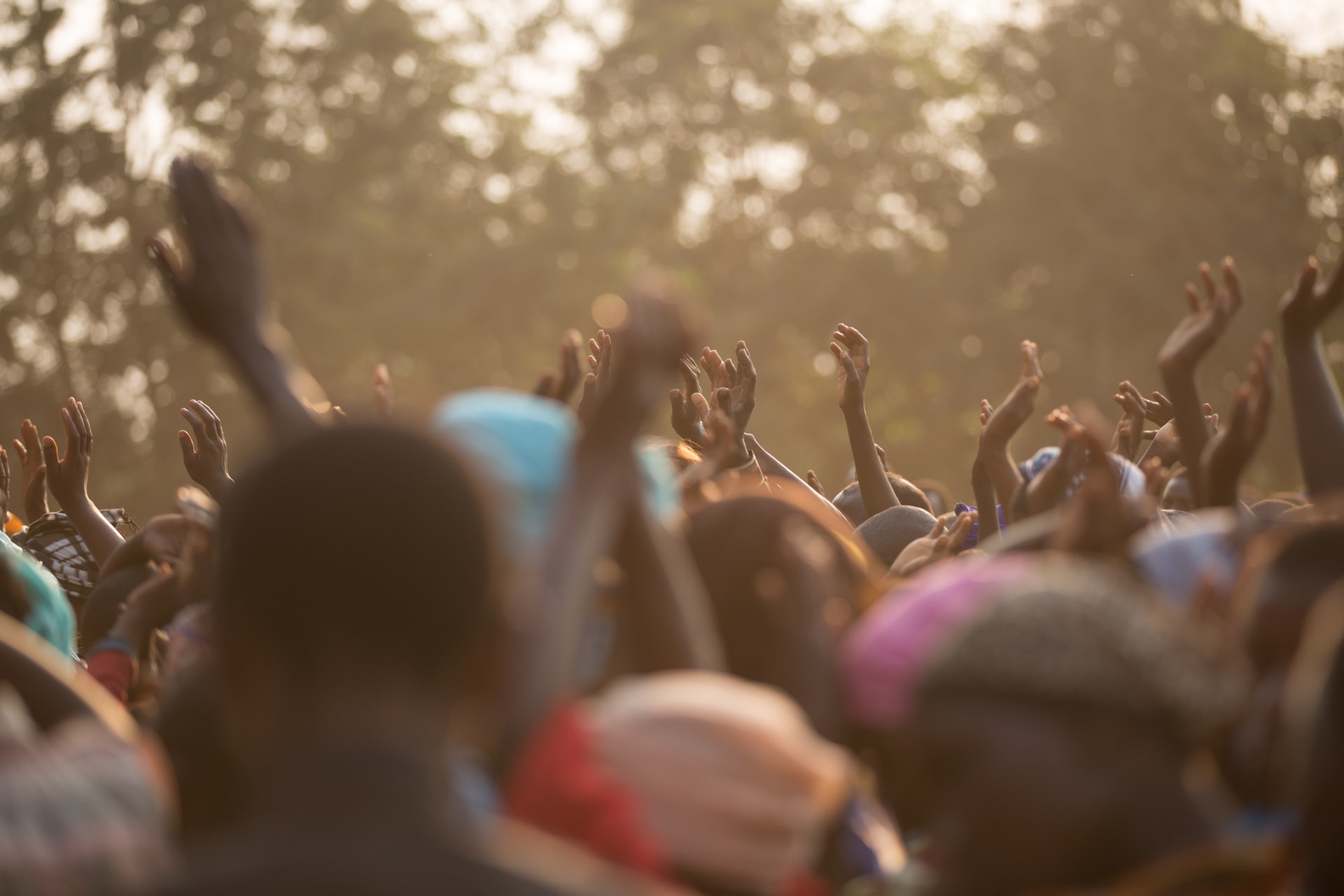 In Bitcoin Africa's Weekly News Roundup, we look at the most trending blockchain and cryptocurrency stories from Africa this week.
Here are our best picks!
South Africa to Regulate Crypto
A new policy paper released by South Africa's "Intergovernmental Fintech Working Group" (IFWG) indicated strict regulations might be coming soon. The paper suggests strict cryptocurrency business monitoring, a licensure structure, and more.
This new regulation for cryptocurrencies will combine the Financial Action Task Force's "new technologies" anti-money-laundering and "Travel Rule" recommendations in approving businesses for operation. The plan is to start with a regulatory sandbox that will guide final policies to be implemented on cryptocurrency usage.
"Payments using crypto assets will, in the interim period, be subjected to a regulatory sandbox approach," the IFWG stated. Even though most cryptocurrency media sites have termed the new regulations as "strict" and "stiff," some business owners see this as a good move.
Speaking to BitcoinAfrica.io, Gareth Grobler, founder of iCE3X.com, a South African exchange, said the new policy would open the space up to new investments and businesses.
"The IGFWG once again did an outstanding job with the latest policy paper. Incredible attention to detail and a positive attitude towards the industry with a specific focus on helping shape the industry with positive regulation has been its focus. 
They continue in this vein by providing sensible suggestions towards regulatory measures which will not only provide better consumer protection but also give more credibility to companies such as ours. 
This, in turn, will allow for more investment into the industry and a safer environment for individuals as well as businesses to get more involved with cryptocurrency. We look forward to the proposed guidelines becoming formal regulations and are proud to be a part of the only multi-regulatory fintech working group in the world."
The IGFWG has opened its doors to comments on the new policy document until May 15. It will be interesting to see how the new policy affects the already vibrant cryptocurrency ecosystem in South Africa.
Former Binance Labs Director, Launches Payments App 'Bundle'
Yele Bademosi, a former Director at Binance Labs, launched the social payments app 'Bundle' this week.
Bundle is a payment application for cryptocurrency and cash. It only supports the Nigerian Naira at launch, and allows users to trade BTC, BNB, ETH, and BUSD.
The application should be a good fit for the large numbers of bitcoin traders in Nigeria. Beyond trading, the app provides utility for remittance as it allows people to transact with Nigerians, who can withdraw funds through bank accounts using the app.
One of the most anticipated use cases of cryptocurrencies in Africa is remittance. The process of sending and receiving money across states is very popular on the continent. About 30 million African migrant workers send about $40 billion to their loved ones on the continent annually. However, the options to send money are limited or too expensive when available. 
Bundle joins a group of new startups building payment applications with cryptocurrency integration focused on Africa.
On the market, bitcoin has seen significant gains this week, breaking the $7,500 physicological level. More retail investors are buying bitcoin.
According to Glassnode, retail investors are buying 75,000 bitcoin daily ahead of the bitcoin halving. The positive price sentiment follows weeks of bearish price action.
Weekly News Roundup: Luno Eyes Ghana and Kenya, Waya Money Adds Ripple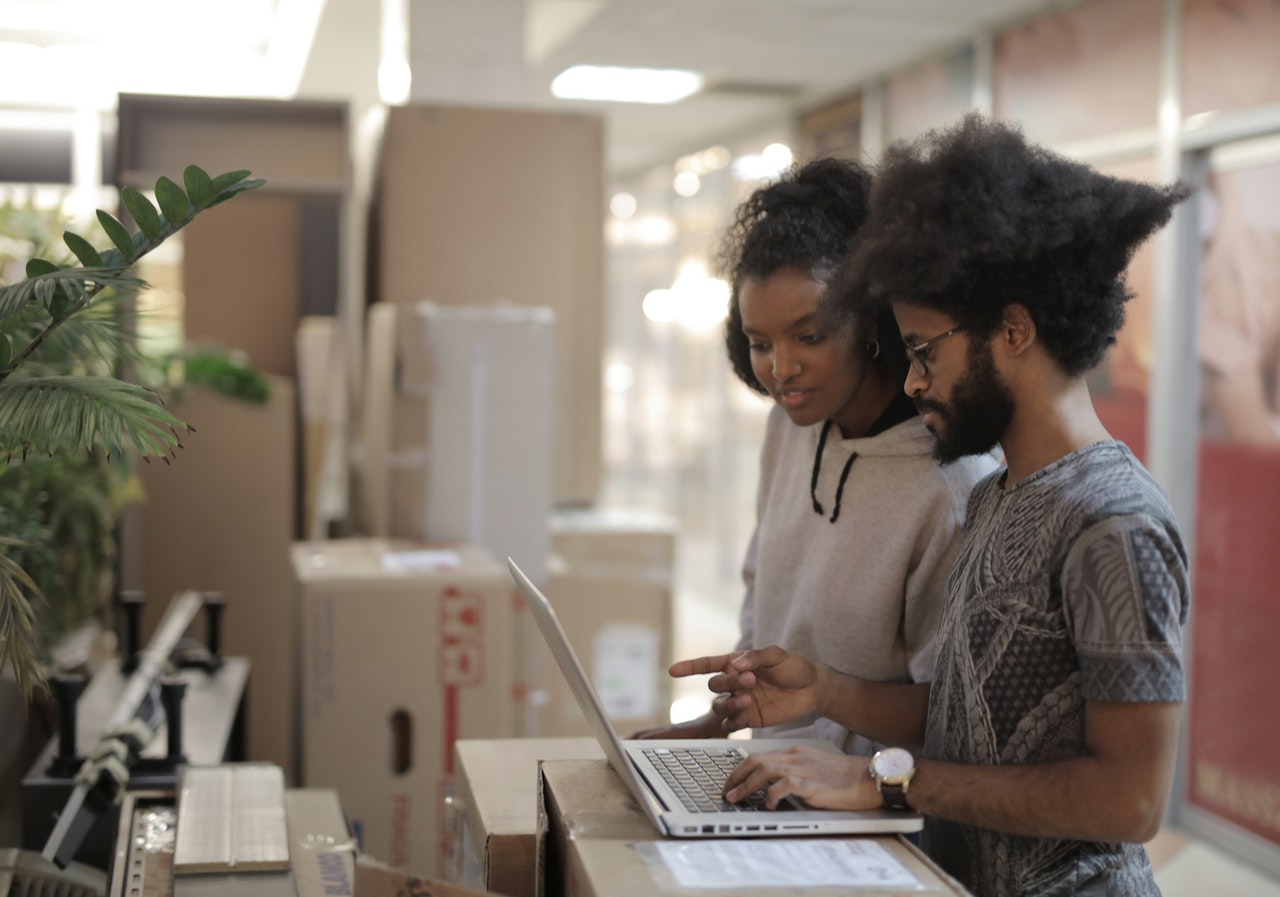 In Bitcoin Africa's Weekly News Roundup, we look at the most trending blockchain and cryptocurrency stories from Africa this week.
Here are our top picks!
Luno Eyes Ghana and Kenya
In our last weekly update, we mentioned that Luno had finally crossed the 4 million users milestone. The popular exchange achieved this with most users coming from Africa.
In an attempt to maximize this growth and improve services offered on the continent, Luno's General Manager for Africa, Marius Reitz, told Bloomberg that the next target is Kenya and Ghana.
"It's markets we have a keen interest in, and Ghana and Kenya are high on our list," he stated.
Luno also released a breakdown of its user base to local media during the week.
South Africa – 75%

Nigeria – 15%

Malaysia – 6%

Europe – 3%

Uganda – Less than 1%

Zambia – Less than 1%
Ghana and Kenya are number 2 and number 3, respectively, on the list of sources of P2P volume from Sub-Saharan Africa.
A big exchange like Luno could eat considerably into the P2P market share of P2P exchanges and other well-established brokers.
Waya Money Adds Ripple to Blockchain Partnerships
Waya Money is a Ghanaian fintech firm that intends to build a better payment solution for money transfers in Africa.
The firm has been building a portfolio of blockchain partnerships to further this goal. So far, Waya Money has partnered with Stellar, BitPesa, and Mojaloop, and now Ripple.
Ghana, Nigeria, and Kenya are the countries where Waya currently operates. However, the platform plans to expand to other parts of the continent, including South Africa, the Ivory Coast, and Rwanda.
Waya Money joins companies like Xago in South Africa, who are using the Ripple network to facilitate payment transactions.
Did Satoshi Return Or Not?
Bitcoin recorded a dramatic loss in space of two days after an account holding untouched funds from 2009 moved funds to an exchange. Wild speculations started flying that the account belonged to anonymous bitcoin creator Satoshi Nakamoto.
These speculations fuelled a sell-off out of panic based on speculation with very little proof. Some industry experts dispute this speculation, with a site dedicated to Satoshi's mined coins and transactions, showing that no funds had been moved.
Jimmy Song, a reputable bitcoin developer, and educator, also published a break down on how it is unlikely that Satoshi moved his funds.
At the time of writing, Bitcoin is trading at $9,150, representing a 4 percent loss in the last 7 days.
Weekly News Roundup: Luno Hits 4 Million Users, P2P Volume Record Broken Again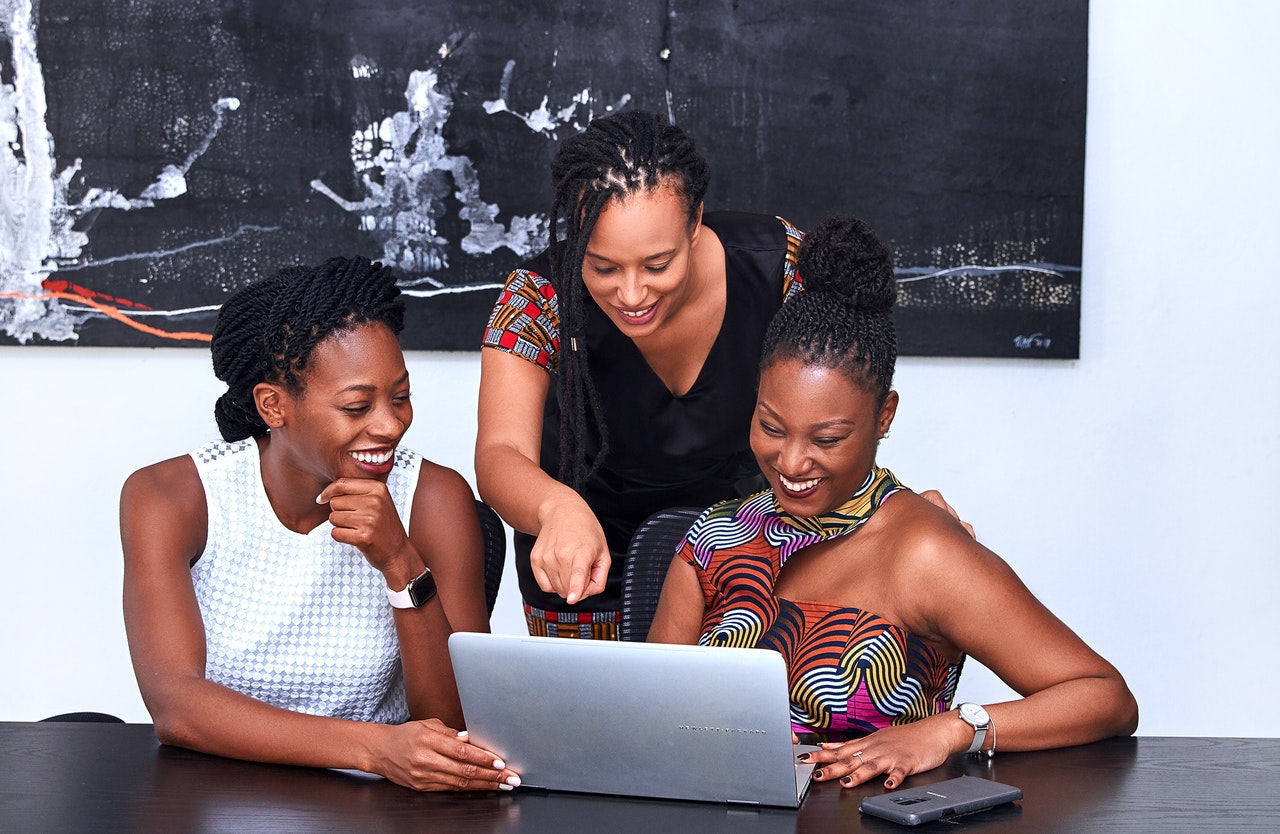 In Bitcoin Africa's Weekly News Roundup, we look at the most trending blockchain and cryptocurrency stories from Africa this week.
Here are our best picks!
Luno Hits 4 Million Users
Luno is one of the largest cryptocurrency exchanges on the continent, providing services for users in Nigeria and South Africa. As reported in our previous weekly roundup, Luno saw a rush of new users ahead of the bitcoin halving, especially from Nigeria.
With the hype of the halving wearing off, Luno is still recording significant gain, crossing the 4 million users milestone. 
It's official! We've just reached 4 million customers 🚀

Thanks to the community for the support 💪 We're looking forward to upgrading millions more to a better financial system 🔥 pic.twitter.com/VYArF7NCOe

— Luno (@lunomoney) May 13, 2020
Luno has recorded an additional one million users in the last nine months, with most of the users coming from emerging markets like Nigeria.
"We've seen good growth in Nigeria over the last quarter in terms of new account openings and daily active customers. On both these metrics we've seen Nigeria surpass South Africa, but the market is still smaller in terms of Bitcoin volumes traded," says Marius Reitz, General Manager at Luno Africa.
Luno has also been adding new features in 2020. So far, Luno has added Ripple (XRP) and Litecoin (LTC) trading pairs and is now available in about 40 regions, including Uganda. 
Binance African AMA With CZ
Binance's African marketing team put together an Ask Me Anything session with ChangPeng Zhao (CZ), CEO of Binance for industry leaders on the continent.
CZ mentioned that the Binance team is actively working on adding new FIAT pairs depending on whether the right partners are found. However, he mentioned that regions without direct FIAT pairs are being added to the Binance P2P platform to enable direct buying and selling among traders.
Chief Editor at BitcoinAfrica.io, Alex Lielacher, also asked CZ about the possibility of adding African stablecoins. CZ said, there were no immediate plans to add stablecoins from Africa. Nevertheless, Binance will look into that and potentially partner with other Binance Ecosystem projects if there is demand.
What's more, Binance Charity donated 15,000 protective wear to fight COVID-19 in South Africa. Binance Charity is a blockchain-powered platform devoted to philanthropy. The charity's Crypto Against COVID campaign was started to raise $5 million in cryptocurrencies to purchase medical supplies to support affected states.
Binance joins Paxful as another exchange that is providing support for African states during this pandemic.
More P2P Trading Volume
Despite breaking P2P trading volumes last week, Sub-Saharan Africa broke its record once again.
This week, Nigeria, Kenya, Ghana, and Central Africa saw new highs, taking the combined volume on Paxful and LocalBitcoins to over $11 million in trading volume.
Africa again broke P2P exchange volume records with Nigeria, Kenya, Ghana, and Central Africa seeing new weekly highs. For Nigeria, it was the first record in 20 months! Will volumes settle down now that the halvening has passed? Stay tuned for next week!https://t.co/IZzHqwcpRS pic.twitter.com/Aa6kH9DYFY

— Matt Ahlborg [UsefulTulips.org] (@MattAhlborg) May 12, 2020
Traditional cryptocurrency exchanges also continue to make improvements to attract more users. South Africa-based AltCoinTrader partnered with Ozow to offer direct instant EFT deposits from bank accounts. Ozow also worked with ICE3X, another exchange to add instant EFT deposits recently.
Bitcoin has suffered a slight downturn following the halving. The biggest cryptocurrency is down 2.18 percent in the last 7 days.
Weekly News Roundup: New P2P Trading Volume Records, ICE3X Launches Debit Card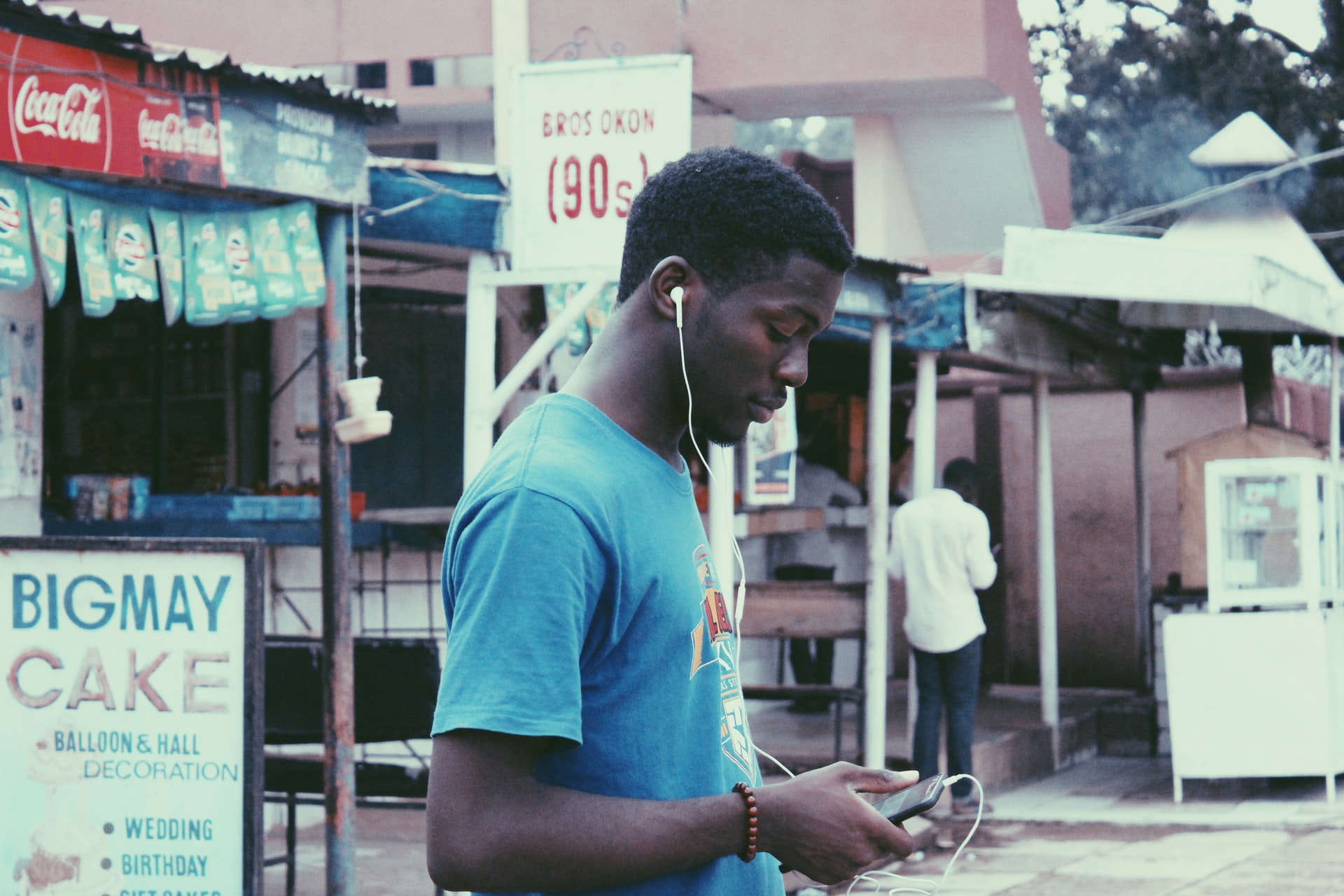 In Bitcoin Africa's Weekly News Roundup, we look at the most trending blockchain and cryptocurrency stories from Africa this week.
Here are our best picks!
Africa Breaks P2P Trading Volume Record
The continent recorded a new P2P trading volume record over the last week. Trading on LocalBitcoins and Paxful in Sub Saharan Africa reached $10 million.
[1/5] Holy Smokes! Sub-Saharan Africa had its first 10M voume week ever on P2P exchanges, stomping the weekly record set in Dec 2017! The volume is likely a bedrock of utility use with a substantial bump of speculation related to the halvening: pic.twitter.com/CTIAoFbSRf

— Matt Ahlborg [UsefulTulips.org] (@MattAhlborg) May 5, 2020
A huge chunk of the volume came from Nigeria, which came close to its all-time high record set in December 2019. Nigeria recorded $7.2 million in volume on both platforms. However, Ghana and Kenya set new highs with a Kenya recording $1.6 million, and Ghana recording $800k, respectively.
The Central African Republic has also been recording great numbers for the last three weeks, which is interesting to see since the country has not been known for high volumes in the past.
Paxful made 20%+ more in trading volume, mainly as a result of new sign-ups from Ghana and Nigeria.
Another BlockBuster week on @Paxful. Trade volume up over 20%+ and record breaking new user signups! Ghana 🇬🇭 Nigeria 🇳🇬 and Pakistan 🇵🇰 are leading the way! #bitcoin recent upswing will soon have another wave based on real human demand! #p2pfinance

— Ray Youssef (@raypaxful) May 5, 2020
Beyond P2P marketplaces, exchanges like Luno have so shared tweets indicating a mad rush of new users. In Ghana, Ebitcoinics, a local exchange, made 70% more trades in April compared to March. 
Most analysts are pointing to the bitcoin halving as the reason for the increased interest in bitcoin. With a few days more to go, it will be interesting to see if the volumes hold up.
ICE3X Launches Crypto Debit Card For South Africa
Popular South African cryptocurrency exchange, ICE3X, launched a crypto debit card this week. The new cards may come as a Mastercard or Visa card, depending on the user's preference. Exchange users in South Africa can order a card for an R250 one-off fee.
The new crypto debit card will come with the following fees:
Swipe & Spend: Free
Cash withdrawal:  R10 – R18 (Dependent on the bank)
Cashback from retail outlet: R3-R5 Flat Fee (Dependent on the outlet)
Maintenance Fee: R10 per month
ICE3X has been releasing a lot of new features this year. The debit card follows the launch of a native token, Artificial Intelligence Coin (AIC).
Paxful Raises Funds For COVID 19
Paxful has been a cryptocurrency leader in humanitarian aid on the continent. Its "#BuiltWithBitcoin" campaign has built full school blogs in some countries in Africa.
Considering the global pandemic situation, Paxful has opened a fundraising campaign to help people in South Africa, Nigeria, and South Africa. Funds raised will be used to purchase PPE's and relief items. 
Africa has recorded relatively fewer confirmed cases of coronavirus. Despite this, the pandemic has stretched health systems thing and has created cracks in various economies.
On the markets, bitcoin is seeing positive price action, briefly touching the $10,000 level on Thursday evening. The third bitcoin halving is closer than ever, and the hype is bringing in new users.