Weekly News Roundup: ZA to Regulate Crypto, New Payments App Bundle Launches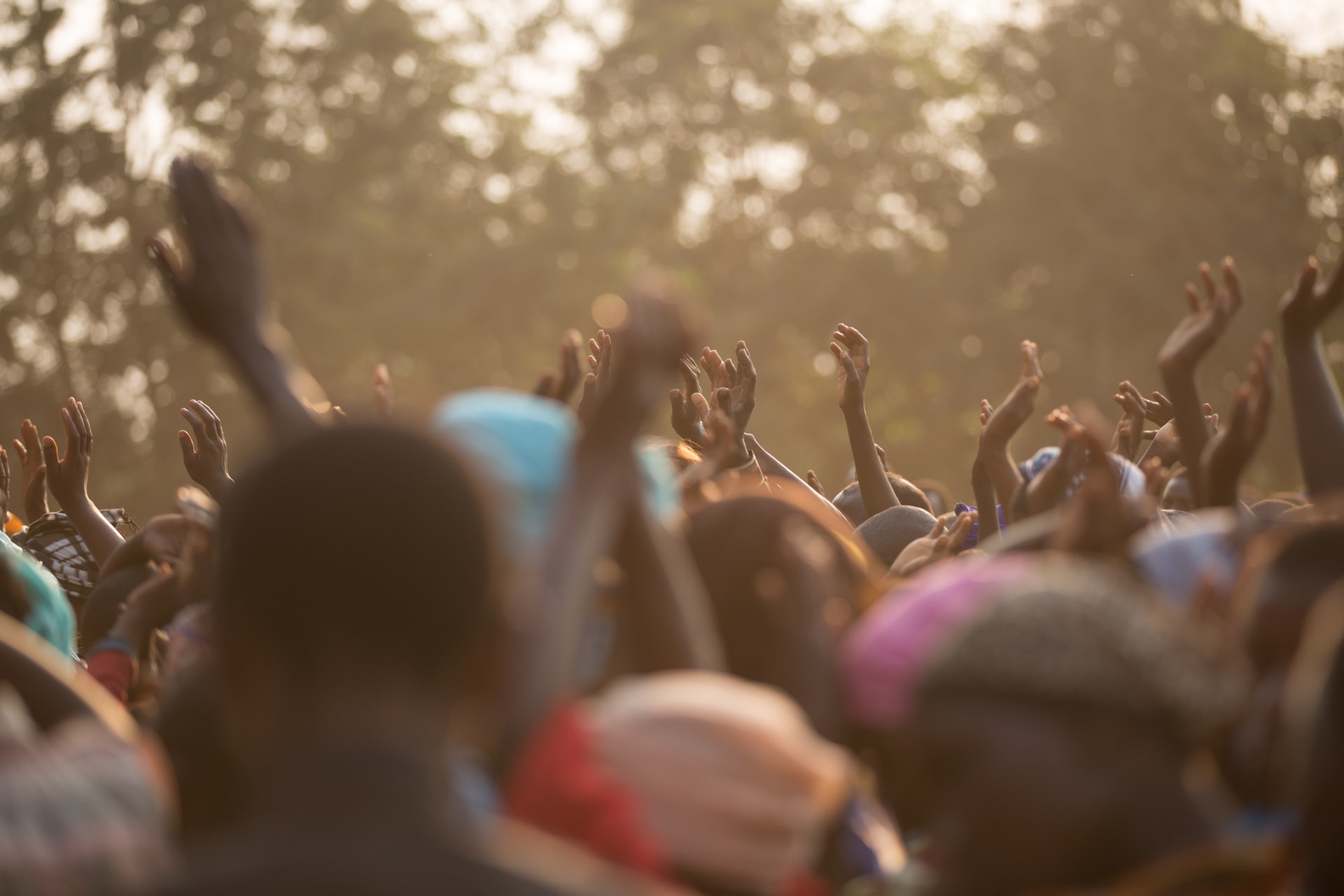 In Bitcoin Africa's Weekly News Roundup, we look at the most trending blockchain and cryptocurrency stories from Africa this week.
Here are our best picks!
South Africa to Regulate Crypto
A new policy paper released by South Africa's "Intergovernmental Fintech Working Group" (IFWG) indicated strict regulations might be coming soon. The paper suggests strict cryptocurrency business monitoring, a licensure structure, and more.
This new regulation for cryptocurrencies will combine the Financial Action Task Force's "new technologies" anti-money-laundering and "Travel Rule" recommendations in approving businesses for operation. The plan is to start with a regulatory sandbox that will guide final policies to be implemented on cryptocurrency usage.
"Payments using crypto assets will, in the interim period, be subjected to a regulatory sandbox approach," the IFWG stated. Even though most cryptocurrency media sites have termed the new regulations as "strict" and "stiff," some business owners see this as a good move.
Speaking to BitcoinAfrica.io, Gareth Grobler, founder of iCE3X.com, a South African exchange, said the new policy would open the space up to new investments and businesses.
"The IGFWG once again did an outstanding job with the latest policy paper. Incredible attention to detail and a positive attitude towards the industry with a specific focus on helping shape the industry with positive regulation has been its focus. 
They continue in this vein by providing sensible suggestions towards regulatory measures which will not only provide better consumer protection but also give more credibility to companies such as ours. 
This, in turn, will allow for more investment into the industry and a safer environment for individuals as well as businesses to get more involved with cryptocurrency. We look forward to the proposed guidelines becoming formal regulations and are proud to be a part of the only multi-regulatory fintech working group in the world."
The IGFWG has opened its doors to comments on the new policy document until May 15. It will be interesting to see how the new policy affects the already vibrant cryptocurrency ecosystem in South Africa.
Former Binance Labs Director, Launches Payments App 'Bundle'
Yele Bademosi, a former Director at Binance Labs, launched the social payments app 'Bundle' this week.
Bundle is a payment application for cryptocurrency and cash. It only supports the Nigerian Naira at launch, and allows users to trade BTC, BNB, ETH, and BUSD.
The application should be a good fit for the large numbers of bitcoin traders in Nigeria. Beyond trading, the app provides utility for remittance as it allows people to transact with Nigerians, who can withdraw funds through bank accounts using the app.
One of the most anticipated use cases of cryptocurrencies in Africa is remittance. The process of sending and receiving money across states is very popular on the continent. About 30 million African migrant workers send about $40 billion to their loved ones on the continent annually. However, the options to send money are limited or too expensive when available. 
Bundle joins a group of new startups building payment applications with cryptocurrency integration focused on Africa.
On the market, bitcoin has seen significant gains this week, breaking the $7,500 physicological level. More retail investors are buying bitcoin.
According to Glassnode, retail investors are buying 75,000 bitcoin daily ahead of the bitcoin halving. The positive price sentiment follows weeks of bearish price action.
Weekly News Roundup: House Africa to Launch Blockchain Land Titles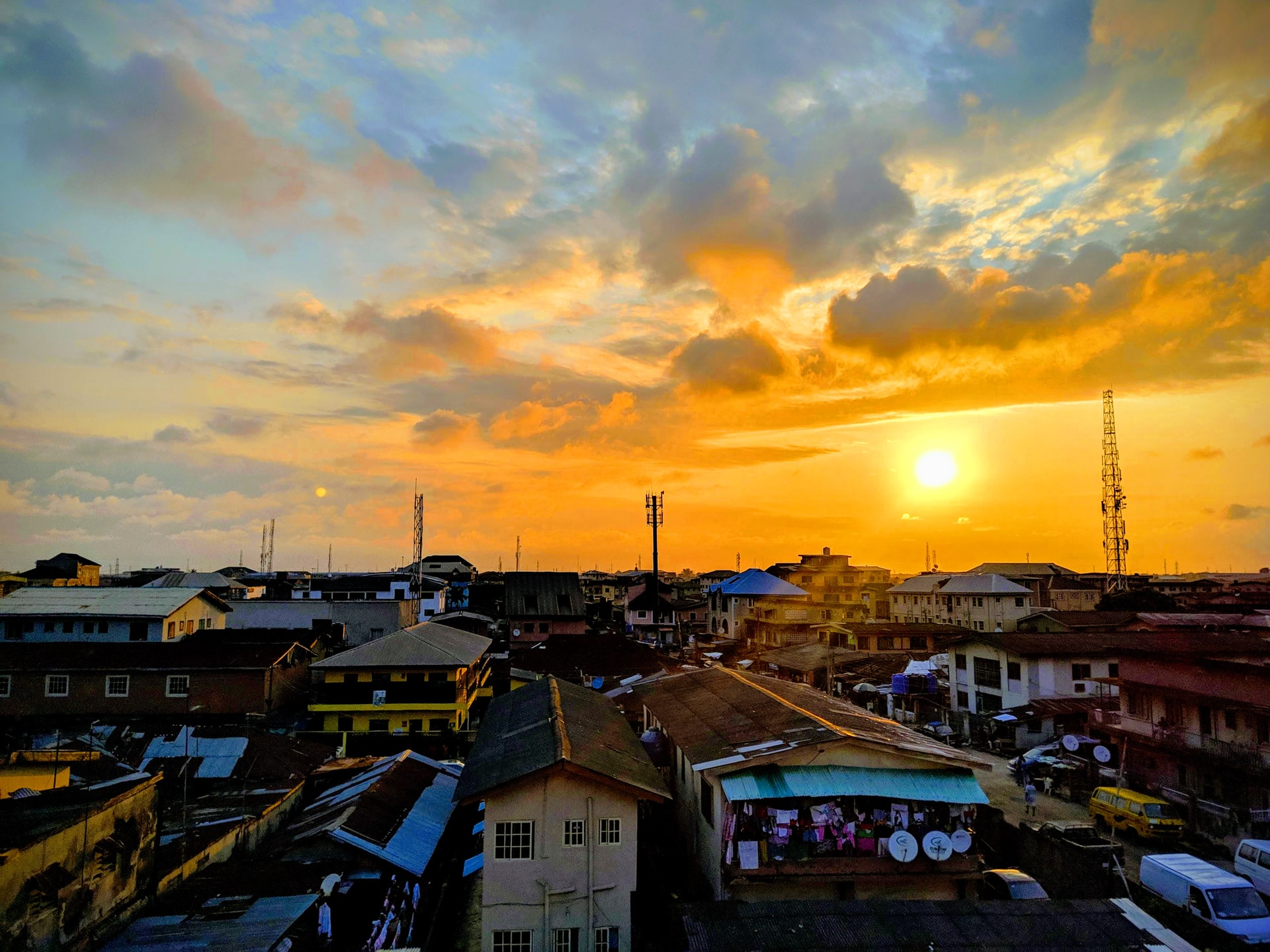 In Bitcoin Africa's Weekly News Roundup, we look at the most trending blockchain and cryptocurrency stories from Africa this week.
Here are our top picks!
House Africa To Put Land Titles in Nigeria on the Blockchain
HouseAfrica, a real estate startup headquartered in Nigeria, has partnered with Nigeria Mortgage Refinance Company (NRMC) to put land titles on the blockchain.
The companies are building a digital property (land) title verification on the blockchain. The authentication system, Propvat.com, allows individuals or firms to confirm the availability and value of properties in Nigeria. The platform aims to improve mortgage transactions in the West African state.
The co-founder and CEO of House Africa, Nnamdi Uba, described the partnership as one that will unlock capital in real estate. He said:
"The partnership will help to unlock trapped assets and capital in residential real estate valued at over 300-900billion USD. and then wealth creation through increased access to credit and growth in mortgage penetration by as much as 3% – 5% of GDP over a 5-10-year period (subject to increased adoption and user rates)."
Additionally, speaking to the press, Taofeeq Olatinwo, Head of ICT & Business Operations at NMRC, commented:
 "NMRC is delighted to partner with HouseAfrica in solving the land titling issues to strengthen the housing market in Nigeria." 
MyCointainer Will Add CREDIT Before Swap Ends
In recent updates, we have been covering TerraBit, an African cryptocurrency startup providing access to crypto payments and purchases with FIAT.
In August, TerraBit will undergo a hard fork that will lead to a coin swap. Holders of CREDIT will have to swap their coins for new coins on the updated blockchain.
Ahead of this, the team behind TerraBit has been working on integrations for CREDIT. MyCointainer, a crypto wallet and staking platform is set to add CREDIT in August. This will allow users to opt for another wallet when storing or staking their CREDIT.
On the cryptocurrency market, bitcoin rose to new highs in 2020 as other altcoins saw an increase in value. BTC passed the $11,200 mark this week and ETH passed $300.
TerraBit's CREDIT To Be Listed on MyCointainer Before Swap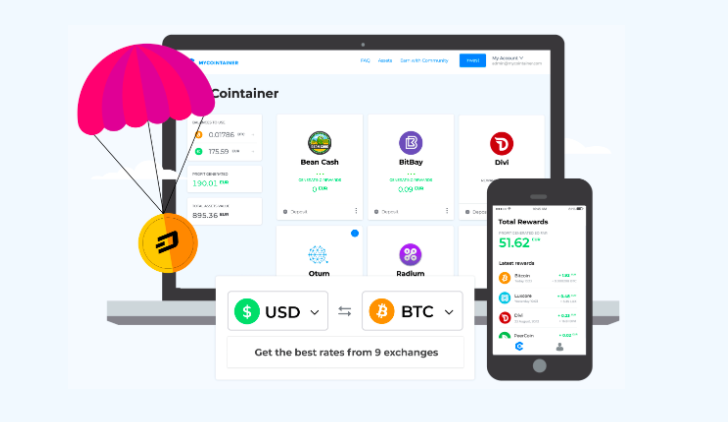 Top cryptocurrency staking network, MyCointainer, will list TerraBit's native token, CREDIT, before the CREDIT 2.0 swap.
TerraBit is gearing up ahead of an upcoming hard fork in August. The hard fork will bring significant changes to the cryptocurrency. Updates expected include masternodes, desktop mining, and DAO governance.
Also, a swap is scheduled for existing users as the cryptocurrency moves to CREDIT 2.0. Ahead of this swap, TerraBit has been increasing adoption and integration of the CREDIT token.
CREDIT will be listed on MyCointainer, a cryptocurrency wallet, and staking platform. CREDIT will join other currencies like BNB, WAVES, BAT, and BTC on the MyCointainer platform. This addition will allow MyCointainer users to store CREDIT and stake the token. Recently, other platforms have been adding support for CREDIT.
Bitforex and Catex are the latest to list CREDIT with a CREDIT/USDT trading pair available for traders. At the time of writing, CREDIT is trading with a 24hr trading volume of $40,970 and a market cap of $325,225. The coin has a maximum supply of over 70 billion coins.
CREDIT 2.0 And Possible Effects On Token Value
The number of coins in circulation will decrease drastically after the swap. The swap will exchange old CREDIT for newly minted at a ratio of 1000:1. This means that for every 1000 coins that exist now, only 1 will exist after the swap.
The TerraBit team is hopeful that the decrease in supply will cause an appreciation in price. The team expects the sharp decline in supply will leverage existing demand to create a dynamic that increases the value of coins.
Further, masternodes will require a collateral of 50,000 CREDIT, locking more funds away from active circulating supply.
TerraBit continues to provide cryptocurrency payment services for users in South Africa, Nigeria, and Venezuela. Users in these countries can buy cryptocurrencies directly with FIAT on the Terra mobile app.
Also, TerraBit allows users to earn passive income through web staking and masternodes after the hardfork.
Weekly Bitcoin News Roundup: VALR Raises $3.4 Million, Uganda to Put SIM Cards on the Blockchain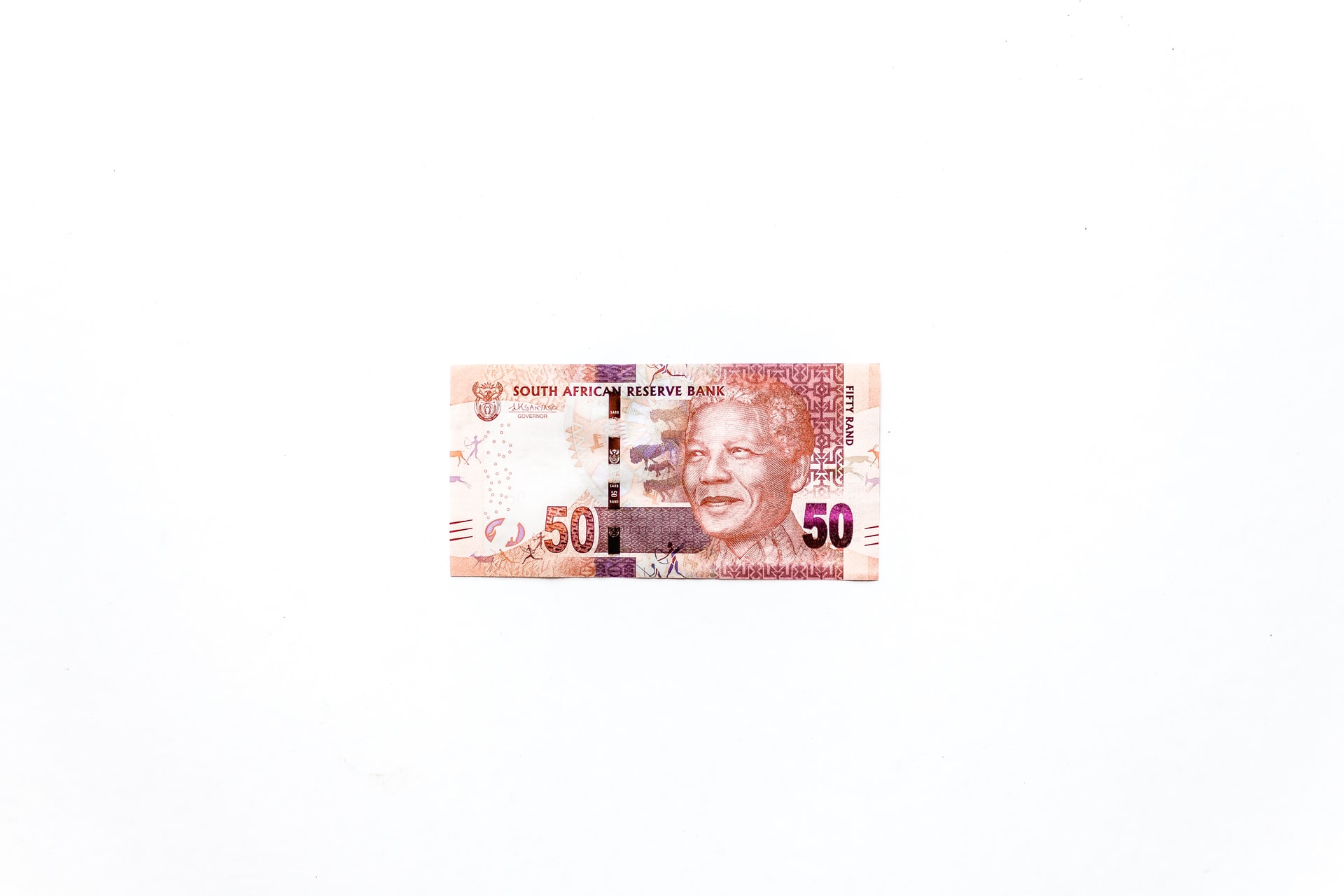 In Bitcoin Africa's Weekly News Roundup, we look at the most trending blockchain and cryptocurrency stories from Africa this week.
Here are our top picks!
SA's VALR Raises $3.4 Million To Expand
VARL is the largest cryptocurrency exchange in South Africa by trading volume, above Luno, iCE3x and ChainEx has raised 57 million rand ($3.4 million) from 100X and 4DiCapital. The capital will go into creating new products for the South African market and entering new markets in Africa.
In a blogpost, Farzam Ehsani, VALR'S CEO and Co-Founder, said:
"I am very grateful that despite the challenging global COVID-19 pandemic that has adversely affected many businesses around the world, VALR has been able to grow at a phenomenal pace and we've been able to raise funds and partner with a set of world-class investors, adding to our already distinguished group of shareholders."
Before receiving support from 100x (parent company of BitMex), VALR's had a high profile list of investors. Global exchange powerhouse, Bittrex, Michael Jordaan, the former CEO of FirstRand Ltd.'s First National Bank are investors in VALR. 
At the time of writing, VALR has raised 79 million rand so far. Currently, VALR supports over 50 cryptocurrencies. New features rolling out soon include collateralised lending and derivative trading.
The Uganda Communications Commission is Deploying Blockchain to fix SIM Card Verification
The Uganda Communications Commission (UCC) has partnered with FSD Uganda (FSDU) and CryptoSavannah to implement blockchain technology.
The implementation will be in the data-keeping sector of the commision's work in registering SIM Cards. SIM Cards have always been an important form of identification. However, the need to have better verification systems is heightened by the popularity of mobile money on the continent.
Currently, the process for registering and verifying SIM cards in Uganda is slow, corrupted by fraud, and is inaccessible to many.
To further secure and enhance the management of SIM cards, UCC will be investigating the use of blockchain technology for SIM card registration and verification.
Conflux Network Launches A $50K Worth Grant
In a press release published by Conflux, the blockchain project announced a $50,000 grant. The grant intends to fund entrepreneurs, developers, and educators who can leverage the Conflux network to build innovative projects.
Conflux will provide support submissions with a focus on building infrastructure tools for developers. These tools will aid developers to build scalable products and DApps .
Finally, the cryptocurrency market has been bullish. The bitcoin price broke its stable price action into an uptrend that has seen a 5 percent rise. On the other hand, altcoins continue to see impressive gains as Ethereum breaks past $270.