Weekly News Roundup: ZA to Regulate Crypto, New Payments App Bundle Launches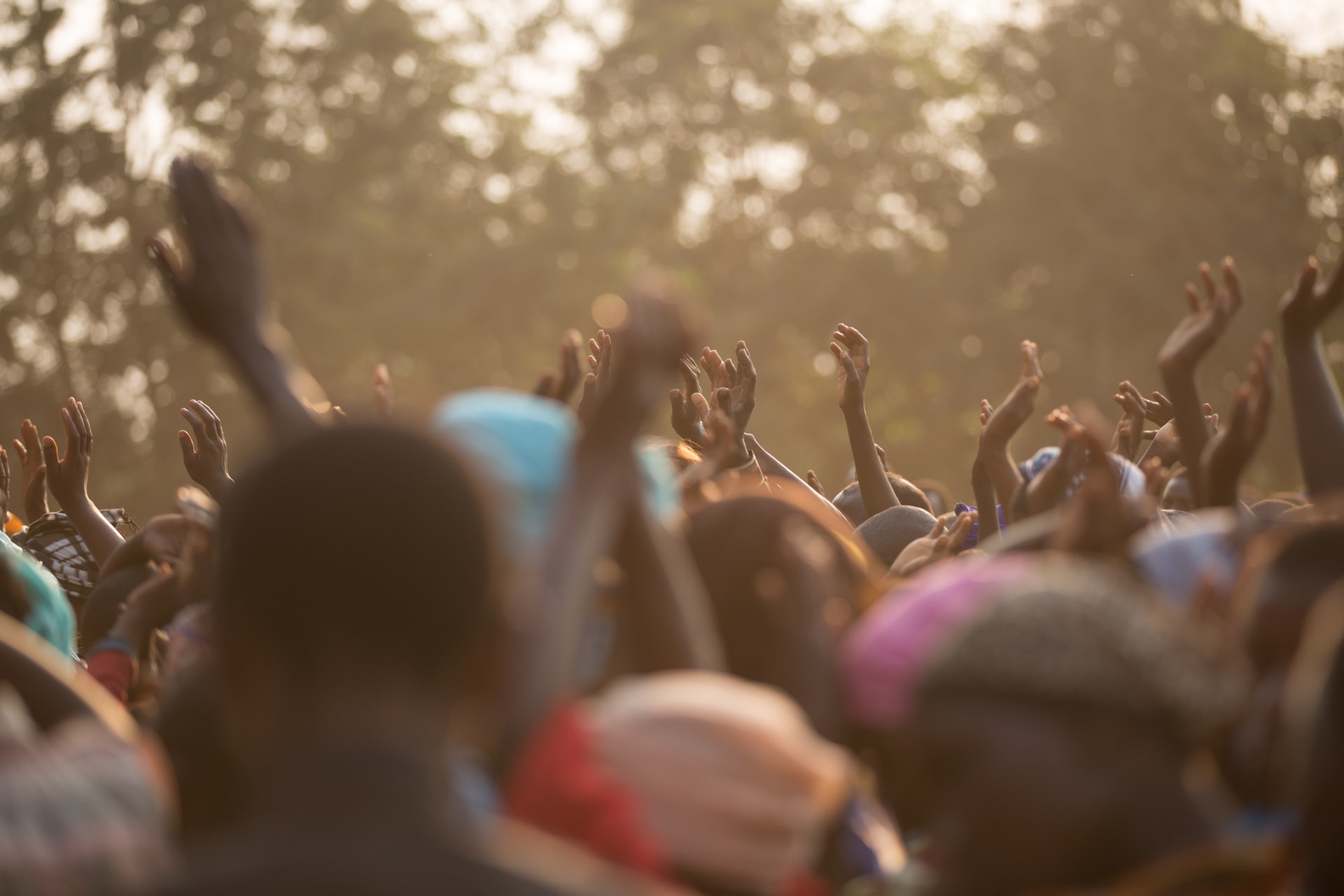 In Bitcoin Africa's Weekly News Roundup, we look at the most trending blockchain and cryptocurrency stories from Africa this week.
Here are our best picks!
South Africa to Regulate Crypto
A new policy paper released by South Africa's "Intergovernmental Fintech Working Group" (IFWG) indicated strict regulations might be coming soon. The paper suggests strict cryptocurrency business monitoring, a licensure structure, and more.
This new regulation for cryptocurrencies will combine the Financial Action Task Force's "new technologies" anti-money-laundering and "Travel Rule" recommendations in approving businesses for operation. The plan is to start with a regulatory sandbox that will guide final policies to be implemented on cryptocurrency usage.
"Payments using crypto assets will, in the interim period, be subjected to a regulatory sandbox approach," the IFWG stated. Even though most cryptocurrency media sites have termed the new regulations as "strict" and "stiff," some business owners see this as a good move.
Speaking to BitcoinAfrica.io, Gareth Grobler, founder of iCE3X.com, a South African exchange, said the new policy would open the space up to new investments and businesses.
"The IGFWG once again did an outstanding job with the latest policy paper. Incredible attention to detail and a positive attitude towards the industry with a specific focus on helping shape the industry with positive regulation has been its focus. 
They continue in this vein by providing sensible suggestions towards regulatory measures which will not only provide better consumer protection but also give more credibility to companies such as ours. 
This, in turn, will allow for more investment into the industry and a safer environment for individuals as well as businesses to get more involved with cryptocurrency. We look forward to the proposed guidelines becoming formal regulations and are proud to be a part of the only multi-regulatory fintech working group in the world."
The IGFWG has opened its doors to comments on the new policy document until May 15. It will be interesting to see how the new policy affects the already vibrant cryptocurrency ecosystem in South Africa.
Former Binance Labs Director, Launches Payments App 'Bundle'
Yele Bademosi, a former Director at Binance Labs, launched the social payments app 'Bundle' this week.
Bundle is a payment application for cryptocurrency and cash. It only supports the Nigerian Naira at launch, and allows users to trade BTC, BNB, ETH, and BUSD.
The application should be a good fit for the large numbers of bitcoin traders in Nigeria. Beyond trading, the app provides utility for remittance as it allows people to transact with Nigerians, who can withdraw funds through bank accounts using the app.
One of the most anticipated use cases of cryptocurrencies in Africa is remittance. The process of sending and receiving money across states is very popular on the continent. About 30 million African migrant workers send about $40 billion to their loved ones on the continent annually. However, the options to send money are limited or too expensive when available. 
Bundle joins a group of new startups building payment applications with cryptocurrency integration focused on Africa.
On the market, bitcoin has seen significant gains this week, breaking the $7,500 physicological level. More retail investors are buying bitcoin.
According to Glassnode, retail investors are buying 75,000 bitcoin daily ahead of the bitcoin halving. The positive price sentiment follows weeks of bearish price action.
Join Us for a Live Telegram AMA with Cryptolocally on Monday, May 17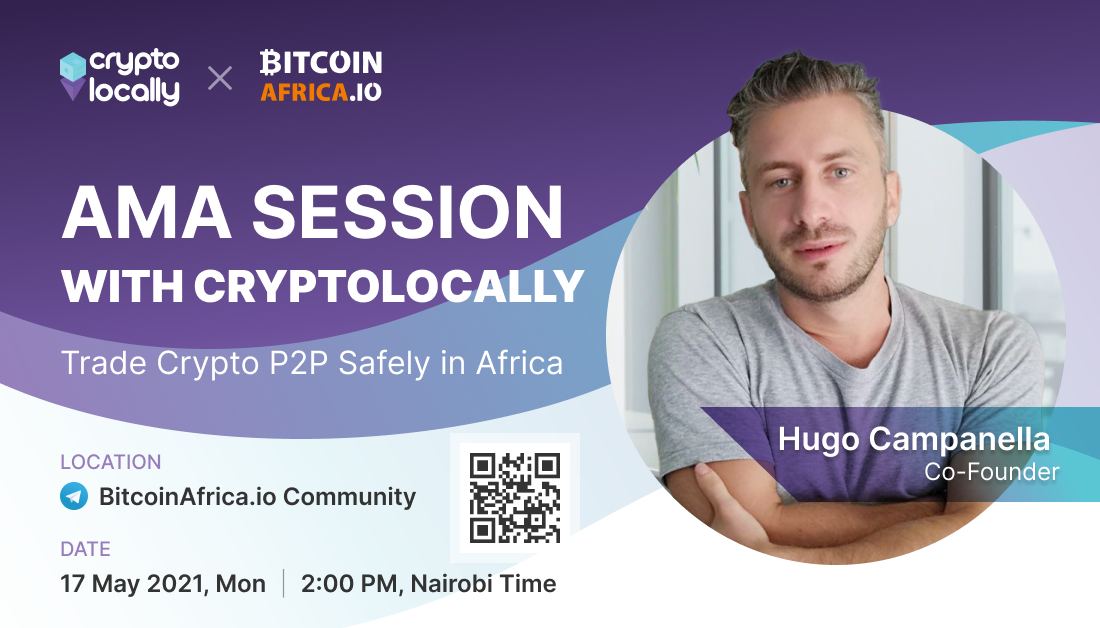 Weekly Roundup: Bitcoin Drops Below $50,000, Paxful Billboards Hit Lagos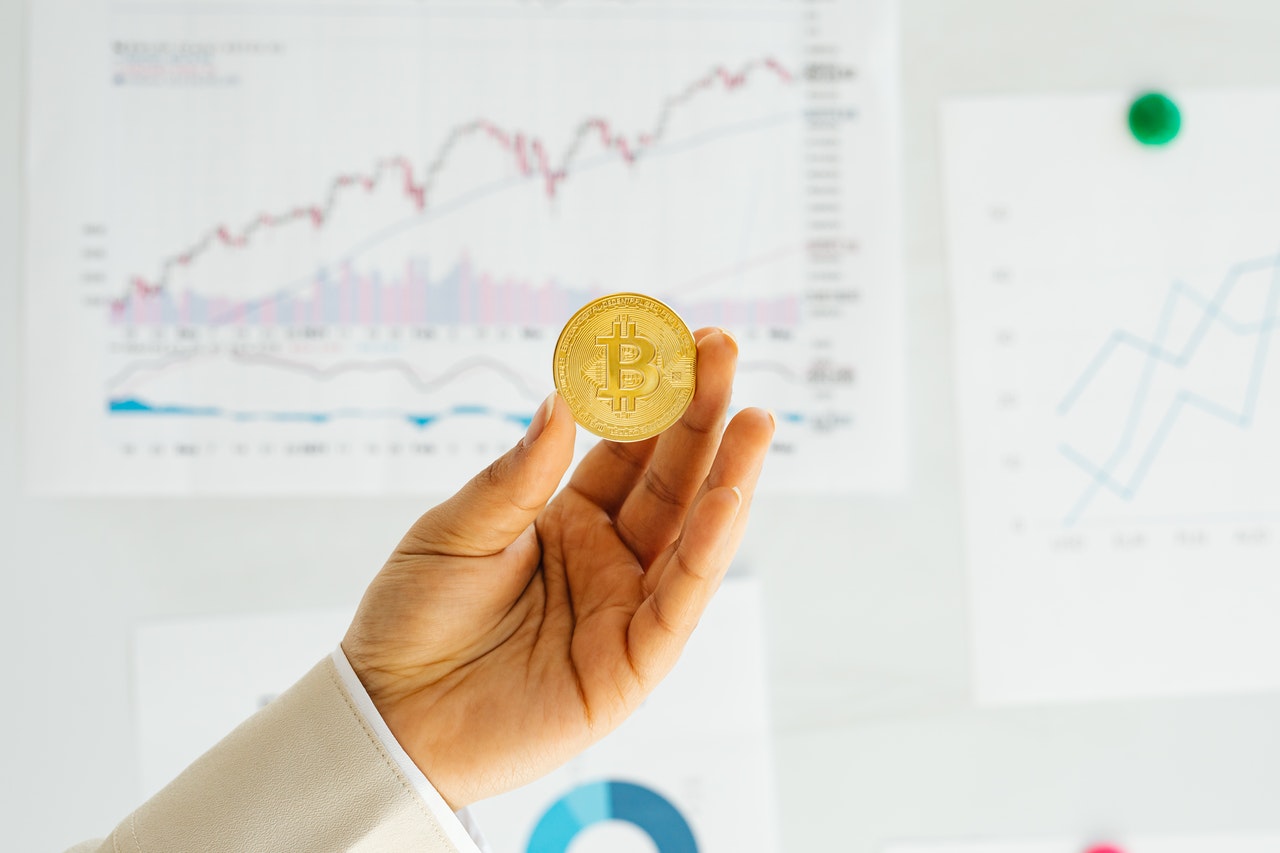 In this week's news roundup, we will cover the recent drop in the price of bitcoin, Paxful's new advertising in Lagos, and the upcoming CryptoLocally AMA that we will host on our Telegram group.
Bitcoin Drops Below $50,000 After Elon Musk's Energy Tweet
In an interesting twist of events, Tesla has stopped accepting bitcoin for car purchases. As a result of the announcement and the company's reasoning, the price of bitcoin dropped below $50,000. Tesla's stock also fell by about 1.3 percent in after-hours trading, according to an article on MarketWatch.
Bitcoin took a hit after Elon Musk tweeted his concerns over the effects of bitcoin mining on the environment. The tweet read: "Tesla has suspended vehicle purchases using bitcoin. We are concerned about rapidly increasing use of fossil fuels for bitcoin mining and transactions, especially coal, which has the worst emissions of any fuel."
Tesla & Bitcoin pic.twitter.com/YSswJmVZhP

— Elon Musk (@elonmusk) May 12, 2021
The announcement that the company was going to start accepting bitcoin payments in February affected the market positively. However, several critics did not support Tesla's decision to embrace bitcoin, citing that the decision went against the company's goal to safeguard the environment. This rising criticism could have pushed Tesla to its new decision.
"Cryptocurrency is a good idea on many levels, and we believe it has a promising future, but this cannot come at great cost to the environment," Musk observed.
Tesla will, however, not sell the bitcoin it had invested. Also, the company will start accepting bitcoin as payment again when mining shifts to cleaner energy. 
Paxful Billboards and Bumper Stickers Hit Lagos
The rising adoption of bitcoin in Nigeria has motivated Paxful to deploy new advertising tools to attract new customers. These tools include bumper stickers and billboards.
According to the P2P platform, there are one million crypto users in Nigeria and 1.1 million monthly trades. Moreover, $100 is spent on each transaction on average, and about $65 million worth of trades are completed each month.
Paxful is also giving away $20 worth of bitcoin to lucky traders and their favourite trade partners this Eid Al-Fitr. To participate in this giveaway, you should have an ID verified account. Participants can enter the giveaway on any of the Paxful social media accounts. Simply enter both your usernames and tag a Paxful user in the comments section. The giveaway will close on May 14 at 11:59 PM EST. Paxful will announce the winners on the blog.
CryptoLocally to Hold AMA on Bitcoin Africa's Telegram Group
CryptoLocally and BitcoinAfrica.io have partnered to hold a Telegram Ask Me Anything (AMA) session on Monday at 2 PM East African Time (GMT +3 hours). The purpose of the AMA is to help crypto users and enthusiasts in Africa to learn more about CryptoLocally.
If you are looking for a P2P platform, join us on Monday for a friendly and informative session with CryptoLocally. Group members will have a chance to ask questions as well. Use this invite link https://t.me/BitcoinAfricaioCo to join our Telegram group ahead of the Monday AMA.
To learn more about Bitcoin, download the Bitcoin Beginner's Handbook for free.
Weekly Roundup: Bitzlato Adds Lemonade Finance, NFT Initiative AFEN Partners with Quidax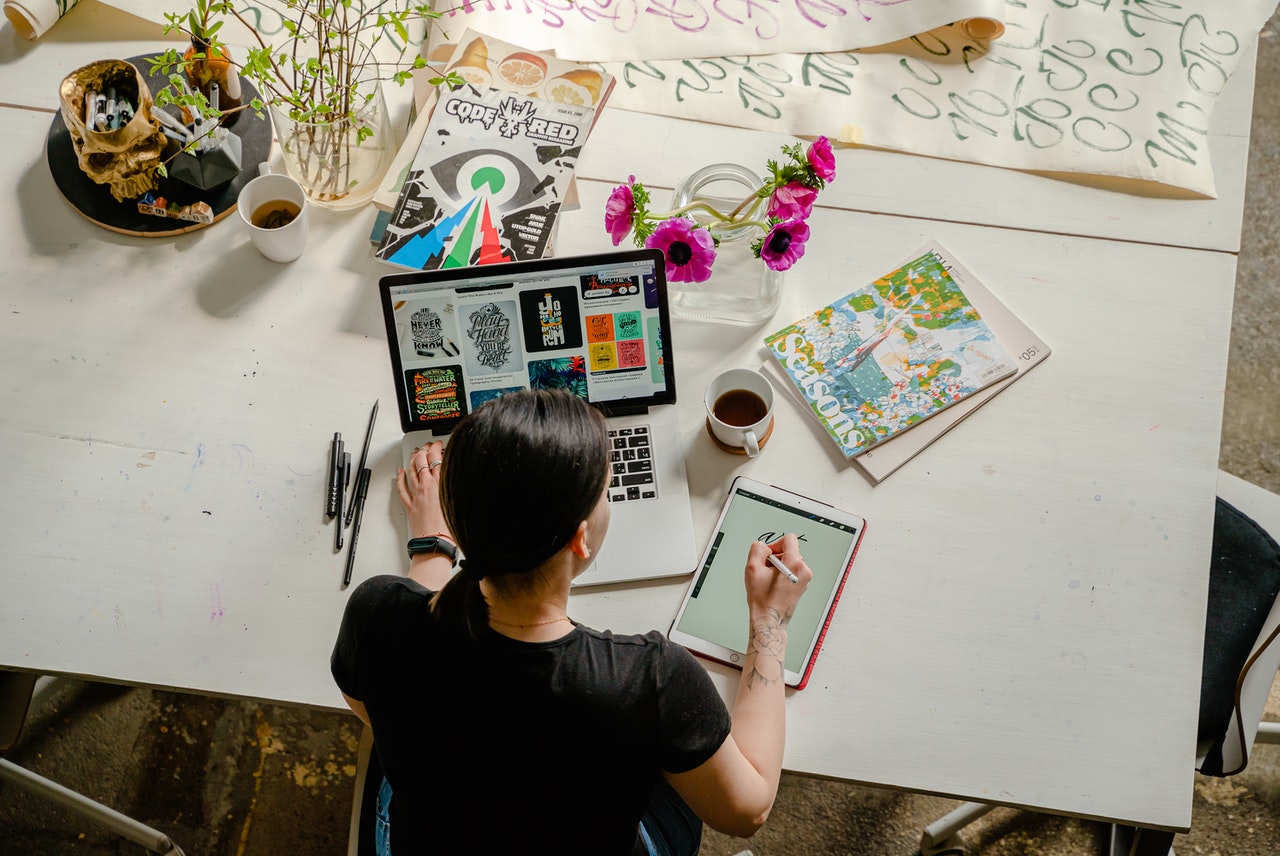 In this week's news roundup, we will cover the new partnership between Bitzlato and Lemonade Finance and other top crypto stories.
Bitzlato Adds Lemonade Finance
Bitzlato, a peer-to-peer (P2P) crypto exchange and a new entrant in the African market, has added Lemonade Finance as a payment method. The partnership will enable users to buy and sell crypto on the platform at zero fees.
Furthermore, Nigerian users can now send Naira to MPesa at zero cost. They can also send local currency to users in Ghana and other countries at no cost.
"This partnership will provide a much-needed gateway that enables the markets we serve to seamlessly interact with each other in a borderless and open environment. We seek to break the barriers that presently exist for cross-border transfers and enable our users to generate value through the opportunities that accrue from cryptocurrency trading," said Mike Lunov, the CEO of Bitzlato.
Lemonade Finance is a payment platform that facilitates borderless payments within and outside Africa.
NFT Initiative AFEN Partners with Quidax
The first government-backed NFT initiative in Africa, AFEN, has partnered with crypto exchange Quidax. The collaboration will allow AFEN to list its token on the exchange.
The AFEN initiative wants to use blockchain technology to revolutionise opportunities in Africa with a focus on arts, education, and real estate. AFEN is using Binance Smart Chain (BSC) for its project.
"We will have the exclusive right to mint legacy African arts upon the launch of our NFT marketplace, adding value to Africa's art. The $Afen token will be used for transactions on the NFT marketplace. We will release a new roadmap that will include the development stages of its NFT platform as well as extensive tokenomics," the company recently said.
Crypto Demand on PayPal Exceeds Expectations
According to PayPal CEO Dan Schulman, the demand for crypto on the platform has exceeded their expectations. The payment platform announced the buy and sell crypto service in October 2020. The service became available in November 2020.
"Demand on the crypto side has been multiple-fold to what we initially expected. There is a lot of excitement," he told TIME Magazine.
He also said that in ten years, the use of cash and credit cards will go down because financial transactions will be taking place through smartphones.
"When all of those things start to happen, then central banks need to rethink monetary policy as well because you cannot just issue more paper money into the system because people are not using paper money," Schulman explained.
To learn more about Bitcoin, download the Bitcoin Beginner's Handbook for free.