Weekly Roundup: PayPal Goes Crypto, Sub-Saharan Africa Records Higher P2P Crypto Volumes in 2020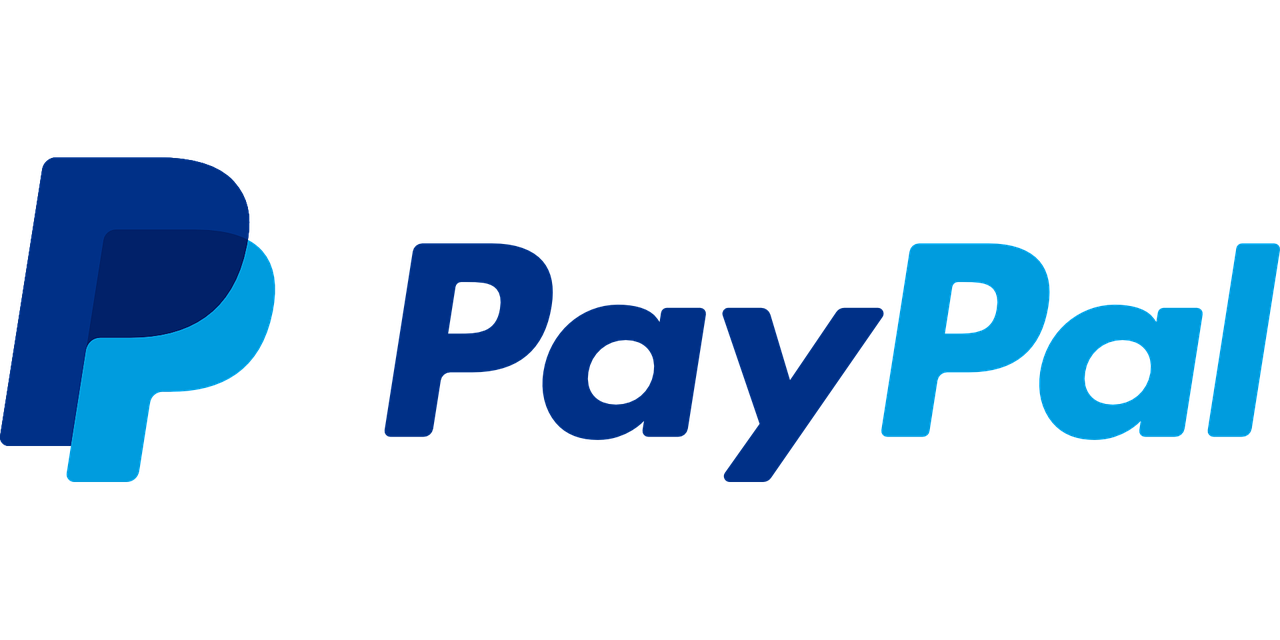 The global crypto space has been really exciting this week. Bitcoin surpassed the $12,000 mark, giving a ray of hope to all "HODLers" that another peak could be on the horizon. That said, here are our top picks this week.
PayPal Goes Crypto (Sort of)
On Wednesday, PayPal announced that it will now allow users to buy, sell, and hold cryptocurrencies. Moreover, the platform plans to enable users to convert their crypto holdings to fiat and make payments to any of its 26 million global merchants. According to CEO Dan Schulman, PayPal is well-positioned to facilitate the adoption of digital assets.
"The shift to digital forms of currencies is inevitable, bringing with it clear advantages in terms of financial inclusion and access; efficiency, speed and resilience of the payments system; and the ability for governments to disburse funds to citizens quickly. Our global reach, digital payments expertise, two-sided network, and rigorous security and compliance controls provide us with the opportunity, and the responsibility, to help facilitate the understanding, redemption, and interoperability of these new instruments of exchange," he said.
PayPal will not charge service fees for buying and selling crypto until 31 December 2020. Also, it will not charge users for holding crypto in their accounts.
However, it appears that PayPal will not support third-party wallet transfers and nor will users be allowed to deposit crypto to their PayPal crypto wallets. That means users can only buy and sell within the PayPal ecosystem, making this offering a horrendous option for cryptocurrency users and investors.
Sub-Saharan Africa Records Higher P2P Crypto Volumes in 2020
According to a recent report by Arcane Research, Sub-Saharan Africa is one of the three regions with higher P2P crypto volumes in 2020 than in 2017. The survey used data from Paxful and Localbitcoins.
Since the first week of 2016, P2P crypto volumes in Sub-Saharan Africa have increased four-fold. One of the main drivers of this growth is remittances.
Additionally, Nigeria has the largest P2P volumes in Sub-Saharan Africa, followed by Kenya, South Africa, and Ghana, in that order. The report notes that Paxful is popular in Nigeria, Kenya, and Ghana, while South Africans prefer Localbitcoins. However, the use of Paxful in the country is rising. Paxful has taken a large market share from Localbitcoins after the latter implemented stricter KYC guidelines.
In the early days, crypto volumes from developed economies dominated the P2P market. However, emerging markets took over the share during the 2017 bitcoin bull run. Now, volumes from emerging markets are declining while frontier markets are recording increased growth.
The volume growth in frontier markets has resulted from the rising remittances flow and from targeted marketing efforts by P2P exchanges. For instance, Paxful has increased its marketing and visibility efforts to gain users in this market segment.
Weekly Roundup: Bitzlato Adds Lemonade Finance, NFT Initiative AFEN Partners with Quidax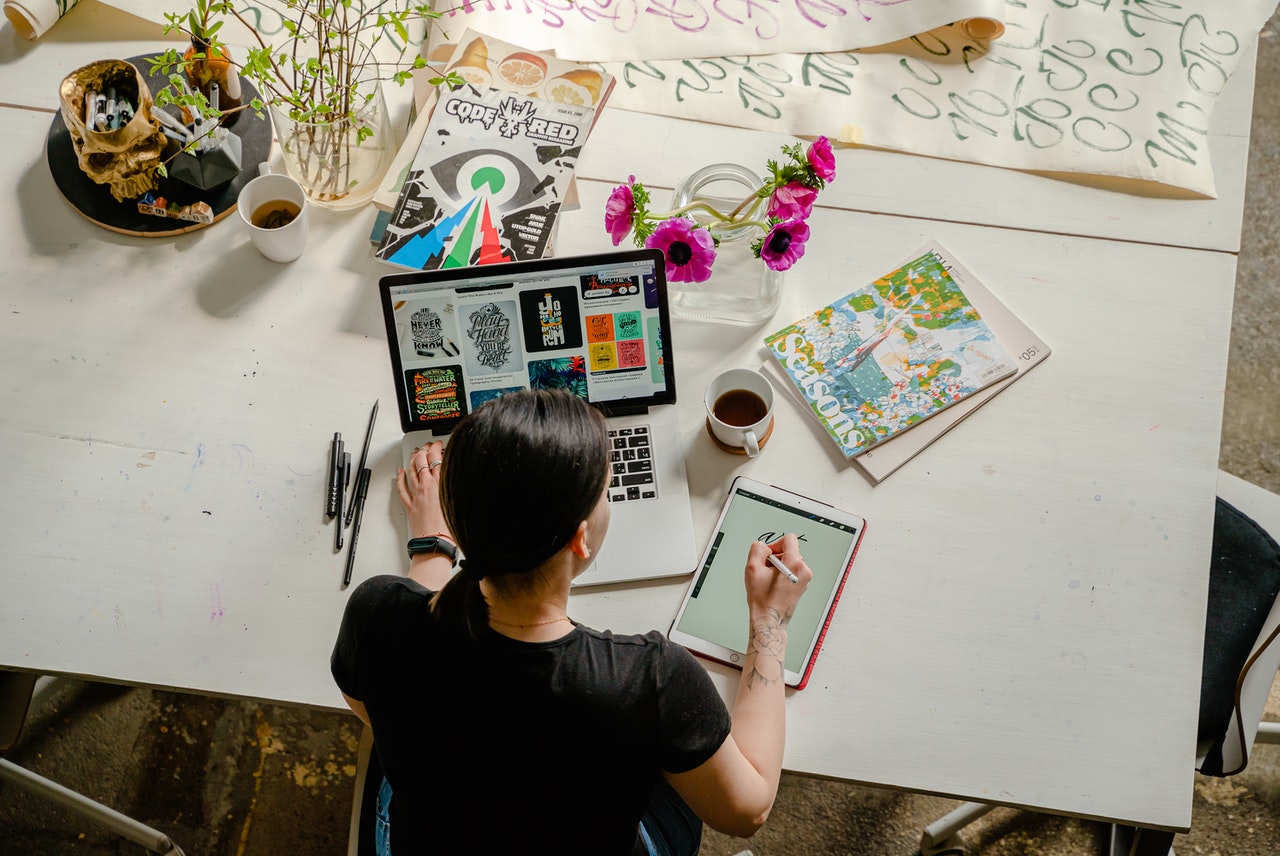 In this week's news roundup, we will cover the new partnership between Bitzlato and Lemonade Finance and other top crypto stories.
Bitzlato Adds Lemonade Finance
Bitzlato, a peer-to-peer (P2P) crypto exchange and a new entrant in the African market, has added Lemonade Finance as a payment method. The partnership will enable users to buy and sell crypto on the platform at zero fees.
Furthermore, Nigerian users can now send Naira to MPesa at zero cost. They can also send local currency to users in Ghana and other countries at no cost.
"This partnership will provide a much-needed gateway that enables the markets we serve to seamlessly interact with each other in a borderless and open environment. We seek to break the barriers that presently exist for cross-border transfers and enable our users to generate value through the opportunities that accrue from cryptocurrency trading," said Mike Lunov, the CEO of Bitzlato.
Lemonade Finance is a payment platform that facilitates borderless payments within and outside Africa.
NFT Initiative AFEN Partners with Quidax
The first government-backed NFT initiative in Africa, AFEN, has partnered with crypto exchange Quidax. The collaboration will allow AFEN to list its token on the exchange.
The AFEN initiative wants to use blockchain technology to revolutionise opportunities in Africa with a focus on arts, education, and real estate. AFEN is using Binance Smart Chain (BSC) for its project.
"We will have the exclusive right to mint legacy African arts upon the launch of our NFT marketplace, adding value to Africa's art. The $Afen token will be used for transactions on the NFT marketplace. We will release a new roadmap that will include the development stages of its NFT platform as well as extensive tokenomics," the company recently said.
Crypto Demand on PayPal Exceeds Expectations
According to PayPal CEO Dan Schulman, the demand for crypto on the platform has exceeded their expectations. The payment platform announced the buy and sell crypto service in October 2020. The service became available in November 2020.
"Demand on the crypto side has been multiple-fold to what we initially expected. There is a lot of excitement," he told TIME Magazine.
He also said that in ten years, the use of cash and credit cards will go down because financial transactions will be taking place through smartphones.
"When all of those things start to happen, then central banks need to rethink monetary policy as well because you cannot just issue more paper money into the system because people are not using paper money," Schulman explained.
To learn more about Bitcoin, download the Bitcoin Beginner's Handbook for free.
Weekly Roundup: Binance Announces NFT Marketplace Plans, Cryptolocally Launches Crypto Academy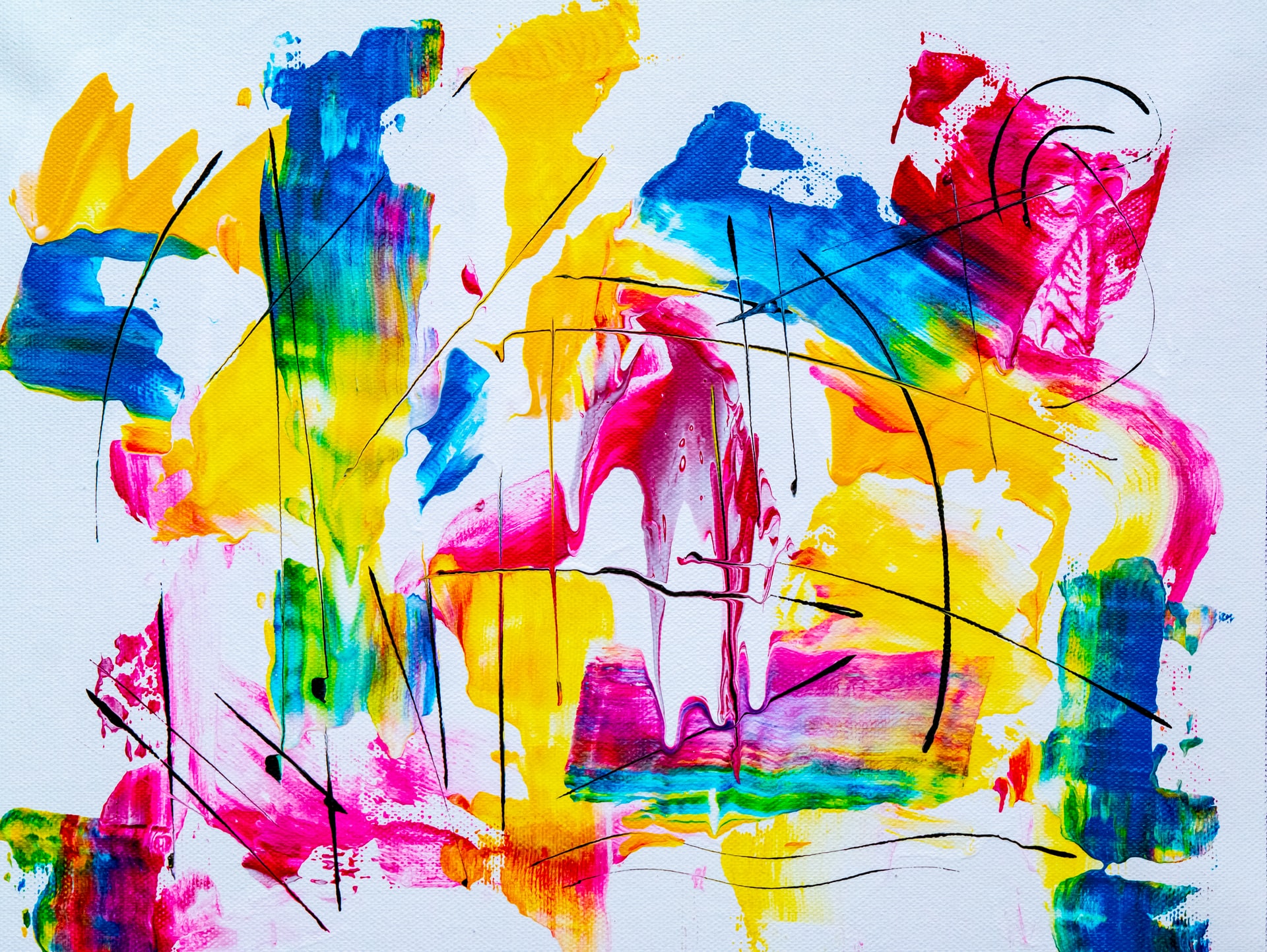 2021 is the year of non-fungible tokens. The NFT release in memory of Chadwick Boseman and TIME Magazine's plans to integrate NFTs are some of the recent proofs. This week, Binance announced plans to launch an NFT marketplace. To learn more about this upcoming launch and other top stories, please read on.
Binance Announces Plans to Launch NFT Marketplace
Binance has announced plans to launch an NFT marketplace in June 2021. The company wants the marketplace to become the biggest non-fungible token trading platform, allowing users to mint, buy, and sell NFTs.
Binance wrote: "We aim to create an intuitive digital platform, bringing together artists, creators, and crypto enthusiasts from around the world. Furthermore, Binance NFT will share the same account system as Binance.com."
Binance will charge a one percent nominal fee, and creators will get a one percent royalty fee for all subsequent sales.
CryptoLocally Acquires Finance Bridge Trading Academy
The world's first truly decentralised P2P trading platform, CryptoLocally, has recently revealed its acquisition of Finance Bridge Academy, Africa's fastest-growing online trading school.
With this acquisition, CryptoLocally has launched the CryptoLocally African Academy to enable its African users to learn more about cryptocurrencies and crypto trading.
"Africa is home to millions of tech-savvy youth who are very eager and receptive to technological innovations, especially for innovations that may give them the opportunity to achieve financial freedom and stability. Needing and eager to learn, they are the perfect demographic to introduce this burgeoning asset class that will revolutionize financial services in the near future and step towards a more equitable financial system in the region," says Hugo Campanella, co-founder of CryptoLocally.
Cardano Deploys Blockchain Project in Ethiopia
Cardano has collaborated with the Ethiopian government to deploy "a blockchain-based student and teacher ID and attainment recording system." This system will verify grades and monitor performances remotely.
The identity solution, Atala PRISM, will create immutable records across 3,500 schools, five million students, and 750,000 teachers. The system will also reduce grade fraud and enable employers to verify the grades of job candidates.
The collaboration is in line with the government's 2025 digital transformation strategy. The country is also exploring the application of the PRISM platform in the agriculture supply chain, healthcare, and transport.
In another initiative, Cardano will partner with World Mobile Group to offer sustainable internet connectivity to subscribers in Tanzania and Zanzibar. Thanks to the digital identity solution Atala PRISM, subscribers will have access to digital banking services, healthcare, and education.
Bundle Africa Adds More Tokens
Bundle Africa has recently added ten more tokens: PancakeSwap, Uniswap, Venus, VeChain, BitTorrent, Chiliz, WINK, Holo, Stellar, and SafePal. This brings the total number of digital assets on the platform to 25.
Did you think we were done 😲? Far from it! Today, you can eat you $CAKE 💸and have it because we are listing not 1 but 10 more assets on Bundle. Open your wallet and tap "See All Coins". Which new coin is your fave? Quote this tweet and tell us💜 #1Bundle pic.twitter.com/g8R0kzQujk

— Bundle (@BundleAfrica) April 23, 2021
The Binance-backed crypto app has shown tremendous growth, processing transactions worth more than $85 million in 2020.
To learn more about Bitcoin, download the Bitcoin Beginner's Handbook for free.
PowerTrade Rolls Out Crypto Options Trading App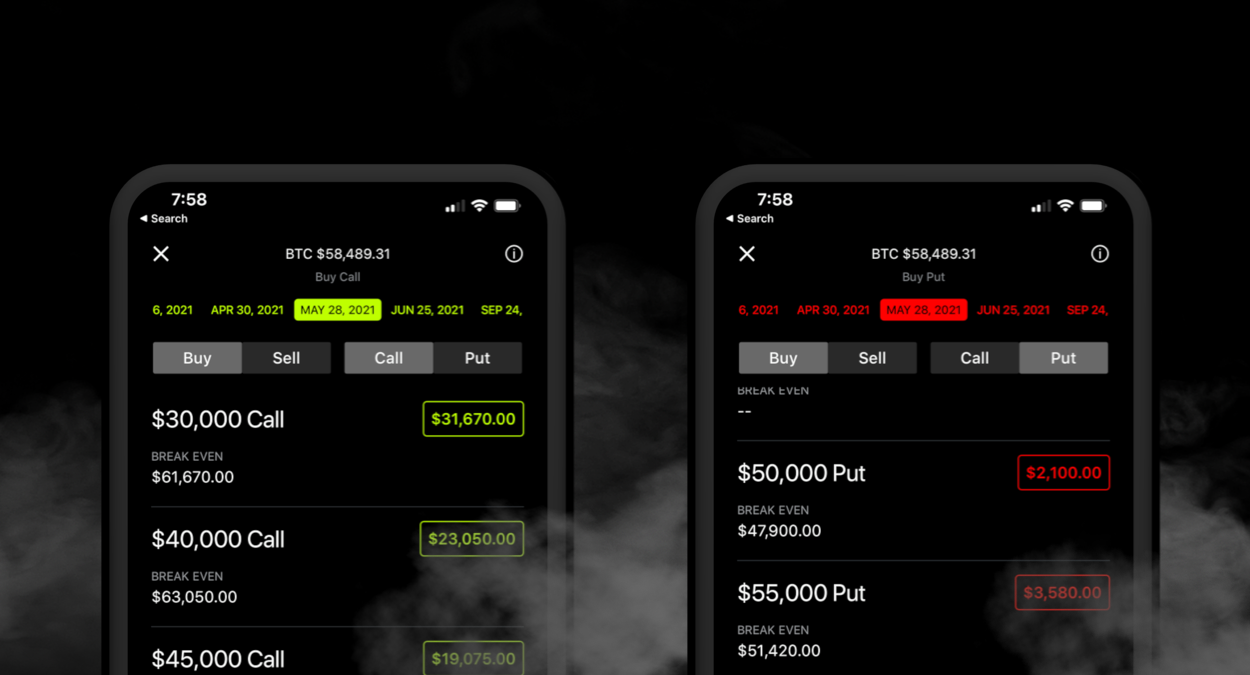 On April 15, 2021, PowerTrade rolled out a crypto options app for iOS devices. With the app, retail traders can easily purchase Call and Put options on bitcoin.
Growing Demand for Retail Options Trading
As the bitcoin price increased in Q1/2021, the bitcoin derivatives market was also experiencing growth. For instance, futures hit $2.13 trillion while options reached $28.63 billion in trading volumes in March 2021. Compared to March 2020, this was a ten-fold increase.
According to a statement from PowerTrade, institutional traders are currently dominating crypto options trading. 93 percent of the institutional crypto options trading volume takes place on Deribit, a platform with high minimum trade sizes.
Data from messaging platform Paradigm revealed that it facilitated $22.91 billion of the $28.63 billion options trading volume in March. This indicates that the majority of crypto options trading is still taking place on the institutional level.
Interestingly, retail trading dominates the spot and futures markets. For example, the growth of exchanges like Binance and Coinbase that offer spot trading is proof that retail trading is dominating these markets. On the other hand, exchanges that concentrate on institutional trading do not have a significant market share.
Retail users that want to trade crypto options have been neglected. PowerTrade wants to fill this gap by offering easy retail trading of crypto options. According to Google Trends, searches for bitcoin options are on the rise, indicating growing retail interest.
Joey Krug of Pantera Capital said, "Easy to understand options are key to further retail adoption of crypto. It is one of the reasons so many people have adopted Robinhood and I believe PowerTrade can bring a similar user experience to the crypto market."
Pantera is one of the VCs that have contributed funds to PowerTrade.
The PowerTrade App
PowerTrade has conducted user research that shows retails users find the present offerings difficult to use. Moreover, these platforms are focused on professional traders. Other challenges that users face are not understanding how these professional-focused tools worked, confusing interfaces, and high minimums. As a result, retail users give up on using these options trading platforms.
To solve these issues, PowerTrade has designed an interface with retail traders in mind. So far, beta users have found the interface appealing.
"We are very excited for the public to finally experience the PowerTrade vision we have been working towards over the past year," said Mario Gomez Lozada, PowerTrade CEO.
The PowerTrade Platform features the following:
Users can buy and sell BTC/USDT options.
Zero percent fees. However, network fees apply when users withdraw bitcoin to an external wallet.
Low minimums. Users can start trading with as little as $1.
Users can currently fund their accounts with USDT. The company plans to add more funding options in the future.
Only iOS users can access the platform at the moment. Android users will have a PowerTrade app soon.
The platform has a decentralised autonomous organisation (DAO) token called PowerTrade Fuel Token (PTF). Users can stake PTF on the website.
Beginners will receive education on how to trade options.
In September 2020, PowerTrade raised $4.7 million via a token sale. The participants of this funding round were Pantera Capital, Framework Ventures, CMS Holdings, QCP Capital, Synthetix founder Kain Warwick, Coingecko founder Bobby Ong, among others.
CMS Holdings said, "We are excited about the tremendous continued growth potential in the emerging crypto options space.  With retail interest in equity options at an all-time high, we think it is only a matter of time until we see a team successfully launch these products for the crypto community."