Weekly News Roundup: New Crypto Exchange Launches in South Africa, Nigerian Startup Goes DeFi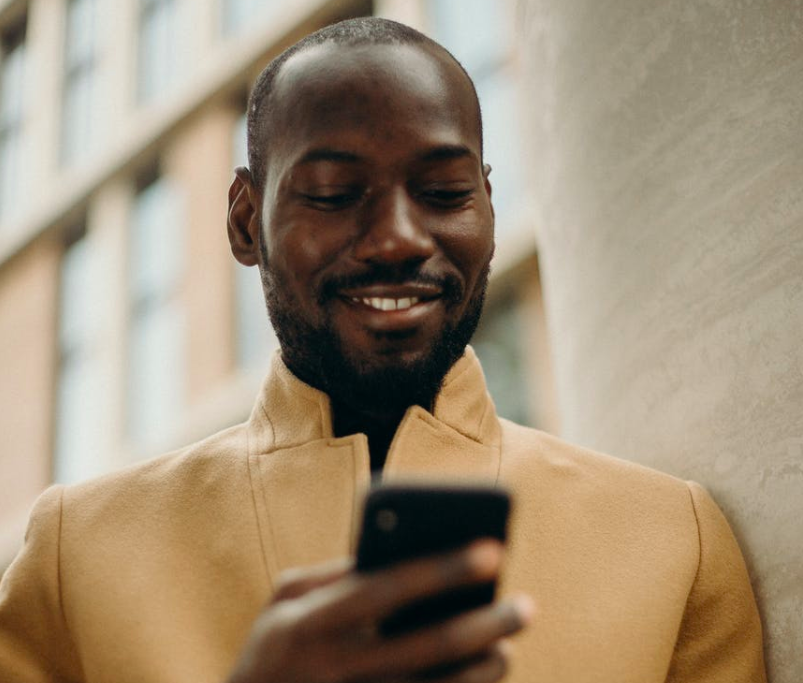 Every week, we search for the best crypto and blockchain news in Africa. This week, we cover the introduction of a new crypto exchange in South Africa, among other stories.
New Bitcoin Exchange Launches in South Africa
Ex-Luno software developer, Leon Kowalski, has started a crypto exchange in South Africa. Cape Crypto, which launched on November 5, 2020, will allow users to buy bitcoin without the need to verify their identities.
Moreover, Kowalski says the platform will offer the lowest trading fees in the country. Cape Crypto only accepts deposits in South African Rand and bitcoin. The exchange joins other crypto platforms in South Africa like Luno, ICE3X, AltCoinTrader, VALR, and Paxful.
"Being able to register and buy within a minute, Cape Crypto is the fastest way to buy Bitcoin in SA. This is because customers do not need to verify their identities before they can start buying. It is a simple process of confirming their email address, instantly depositing Rand, and buying Bitcoin," Kowalski told ITWeb Africa.
Although users will not need to verify their identities before purchasing bitcoin, they will have to do so to make withdrawals.
Nigerian Startup Xend Finance Launches DeFi Platform
Xend Finance, a startup based in Nigeria, has launched a DeFi platform for credit unions. Also, the startup has received a strategic funding round of $1.5 million. The company has built its product on Binance Smart Chain.
Speaking to CoinDesk during an interview, Xend Finance Founder and CEO Aronu Ugochukwu said: "A major problem faced by these credit unions or cooperatives is a constant devaluation of the currency because most of the time our economy is unstable."
Xend aims to promote financial inclusion in developing countries "by converting deposits into crypto and harvesting yield on DeFi platforms" like Aave and Compound. The company has received backing from organisations like Google Launchpad, TRG Capital, and Binance Labs.
Binance Africa Re-Introduces Affiliate Program
Binance Africa has re-introduced its affiliate program to help promote brand identity and awareness across the continent. The program is open to crypto influencers, crypto traders, content creators, and cryptocurrency enthusiasts in Ghana, South Africa, Uganda, Nigeria, and Kenya.
You can join this program if you love educating others and are knowledgeable about cryptocurrencies and blockchain technology. You can sign up if you have a large online audience, an account on Binance, and are good at brand promotion.
In return for promoting the Binance brand, affiliates will get paid. For instance, for each point you earn, you will receive a cash equivalent reward of up to $3,000. Potential affiliates will get more details about the rewards once Binance approves their applications. To apply, visit the Binance website.
Weekly Roundup: Standard Bank Group Becomes First Hedera Node Operator in Africa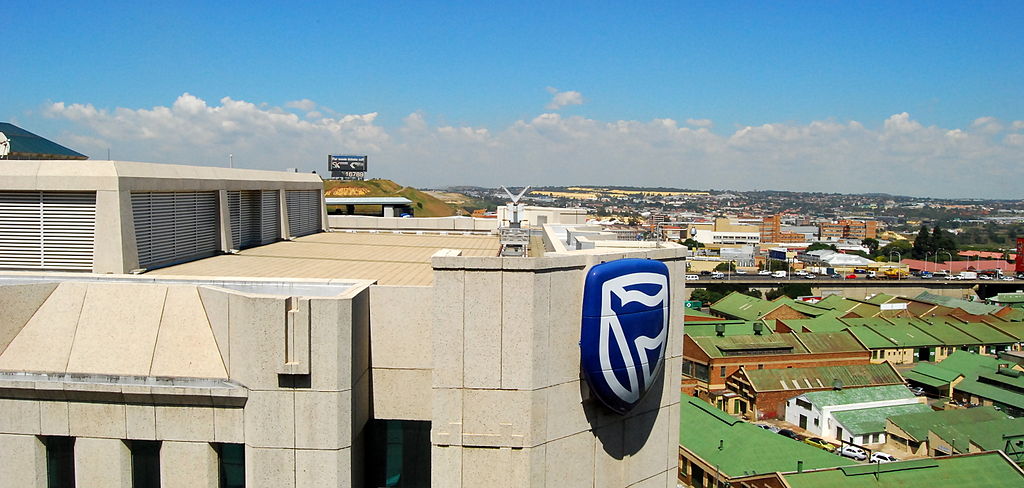 In this week's news roundup, we will highlight the partnership between Standard Bank Group and Hedera Hashgraph, and more.
Standard Bank Group Becomes First Hedera Node Operator in Africa
Standard Bank Group has become the first Hedera node operator in Africa. The South African bank has also become a member of the Hedera Governing Council.
According to the bank, the partnership is part of its goal to facilitate cross-border trade on the continent using DLT.
"As an organisation, we have established that blockchain technology can track and leapfrog legacy issues that prevent a seamless and transparent payment experience for the customer, which ultimately enables cost savings for all stakeholders," comments Adrian Vermooten, Standard Bank's Chief Innovation Officer.
CEO of Hedera, Mance Harmon, said there is a "strong interest from companies" in Africa to leverage DLT for use cases like healthcare, identity, and supply chain.
Pilot Stage of Akoin Wallet Deployment in Kenya Is Now Complete
The pilot stage of the Akoin wallet implementation in Kenya is now complete. The Akoin project rolled out the pilot phase at the Mwale Medical and Technology City (MMTC).
"[We have used] Akoin (AKN) successfully to perform payroll, shopping, and dining transactions at MMTC. [Furthermore, we] piloted the Akoin wallet for performing payment transactions at Hamptons hospital since November 2020. We will fully implement Akoin at MMTC after the end of the current pilot program in July. By the end of 2022, Akoin will be the exclusive blockchain payment platform at MMTC," MMTC wrote in a report.
Senegalese-American singer Akon is behind the Akoin project. The project will drive the use of the Akoin token at MMTC and Akon City, which is under construction in Senegal. At MMTC, users will utilise Akoin at retail stores, in payroll payments, and to pay for plane tickets.
The project will use lessons from the MMTC implementation as a blueprint for expanding token use across the continent, according to co-founder Lynn Liss. Moreover, the project plans to roll out a physical card linked to the Akoin wallet. The card will enable customers to transact across 40 million merchant platforms globally.
Tesla Makes More Profit on Bitcoin Than 2020 Car Sales
According to Wedbush Securities, a US research firm, Tesla has profited more from its $1.5 billion bitcoin investment than its 2020 car sales.
The firm's analysts estimate that the electric car company has already made a profit of about $1 billion. This is in contrast with the $721 million profit Tesla reported for the 2020 fiscal year. Note that the firm is making this estimate on the assumption that Tesla has not sold its bitcoin.
Wedbush analysts believe Tesla's bitcoin investment will have a ripple effect. More companies could also invest in bitcoin or start accepting bitcoin payments.
To learn more about Bitcoin, download the Bitcoin Beginner's Handbook for free.
Weekly Roundup: Jack Dorsey and Jay-Z Announce Blind Bitcoin Trust for Africa and India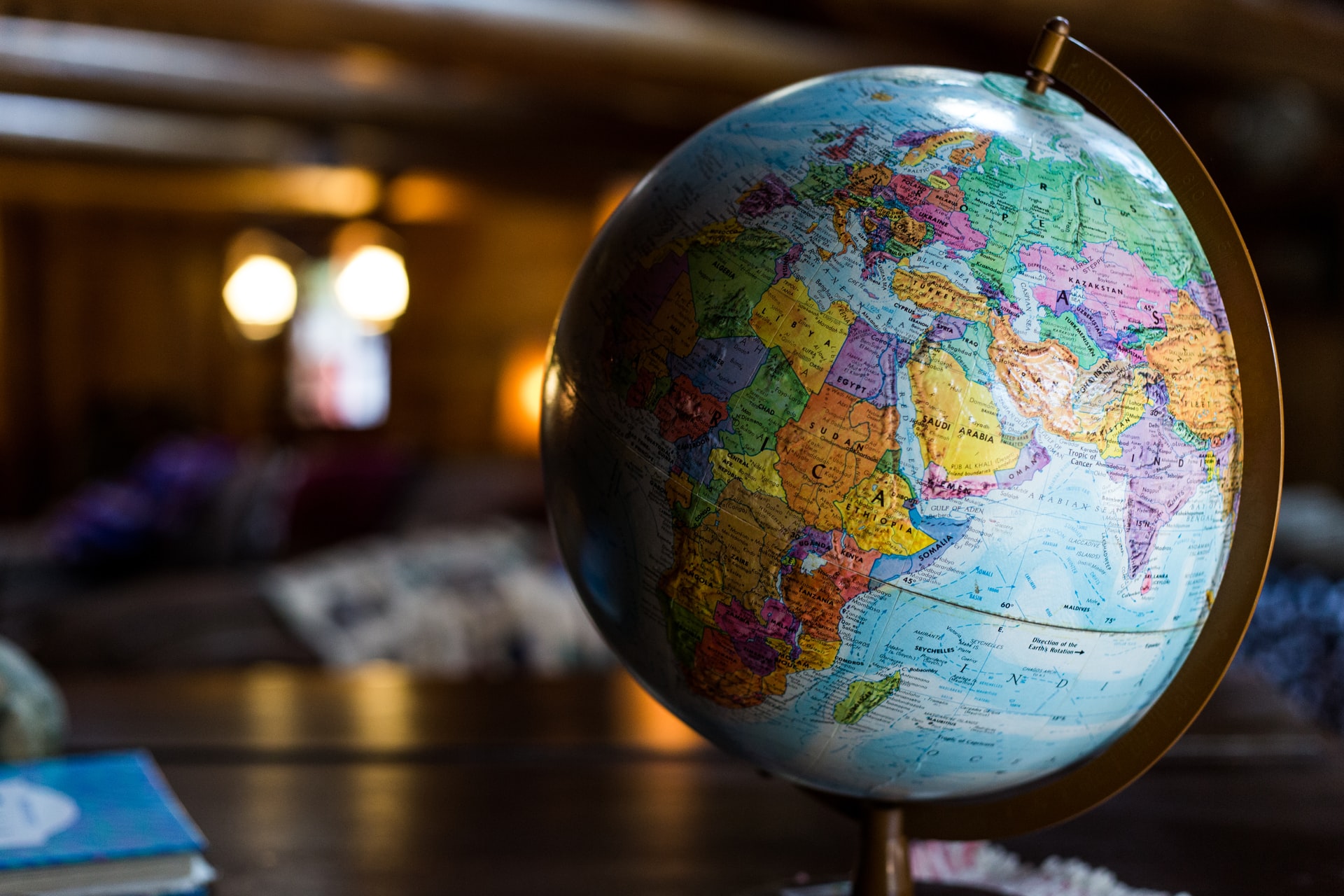 In this week's roundup, you will learn about Jack Dorsey and Jay-Z's Blind Bitcoin Trust dedicated to Bitcoin development in Africa and the biggest crypto investment scam of 2020.
Jack Dorsey and Jay-Z Announce Blind Bitcoin Trust for Africa and India
The CEO of Twitter and Square, Jack Dorsey, has announced a Bitcoin Trust with American Rapper Jay-Z. The two announced the initiative through a tweet that garnered over 23,000 likes.
JAY-Z/@S_C_ and I are giving 500 BTC to a new endowment named ₿trust to fund #Bitcoin development, initially focused on teams in Africa & India. It'll be set up as a blind irrevocable trust, taking zero direction from us. We need 3 board members to start: https://t.co/L4mRBryMJe

— jack (@jack) February 12, 2021
Dorsey and Jay-Z are giving 500BTC to the trust, which will fund bitcoin development in India and Africa. Many companies and organisations commented on the tweet probably with the hopes of becoming beneficiaries of this fund. They include BitPesa, Blockchain Association of Kenya, and SpaceBox.
The announcement came hours after an anonymous source claimed that India would ban all cryptocurrencies. Moreover, the Central Bank of Nigeria recently ordered all banks in the country to stop facilitating payments for crypto exchanges.
According to the tweet, the trust needs three board members to start. Also, Dorsey and Jay-Z will not take part in the leadership of the trust.
Chainalysis Names MTI as 2020's Biggest Crypto Investment Scam
Chainalysis has named the Mirror Trading International (MTI) scheme as 2020's biggest crypto investment scam. The company made the declaration in a recent review of cryptocurrency-related crimes.
MTI conducted a crypto investment scheme in South Africa where users deposited a minimum of $100 in bitcoin. The company claimed to use AI trading software to grow the investments of its customers. Additionally, MTI guaranteed customers daily returns of 0.5 percent.
"Mirror Trading International is another example of why the industry must spread the word that algorithmic trading platforms promising unrealistically high returns are nearly always scams. When cryptocurrency exchanges and other services learn of these scams and receive their cryptocurrency addresses, they should discourage users from sending funds to those addresses or at least warn them that financial losses are highly likely," said Chainalysis.
The Financial Services Conduct Authority (FSCA) in South Africa has been investigating the company since last year. They found that the company was using false trade statements and did not declare losses. Furthermore, the FSCA discovered that the company could not account for more than 16,000 bitcoin of claimed investors' funds.
Bitcoin Crosses the $50,000 Mark
This week, bitcoin reached yet another milestone by crossing the $50,000 mark.
The bull-run comes at a time when Tesla bought $1.5 billion worth of bitcoin. Additionally, Mastercard announced that it will bring crypto to its network.
Tesla's move could inspire other companies to consider cryptocurrencies. For instance, the CEO of Uber, Dara Khosrowshahi, told CNBC that the company is considering accepting bitcoin payments.
"I think bitcoin is a much more stable asset class today than it was three years ago. It used to be dominated by leveraged retail traders […] on international markets with a lot of leverage. "Starting in March of 2020, you saw institutions start to arrive, and I think in 2021 you are going to see that trend continue," Michael Saylor, CEO of MicroStrategy, told CNBC program Street Signs Asia.
Unlike the 2017 bull-run where bitcoin lost over 80 percent of its value the next year, bitcoin appears to be keeping the momentum this time around.
To learn more about Bitcoin, download the Bitcoin Beginner's Handbook for free.
Weekly Roundup: South Africa Launches Project Khokha 2, CBN Gets Sued Over Crypto Ban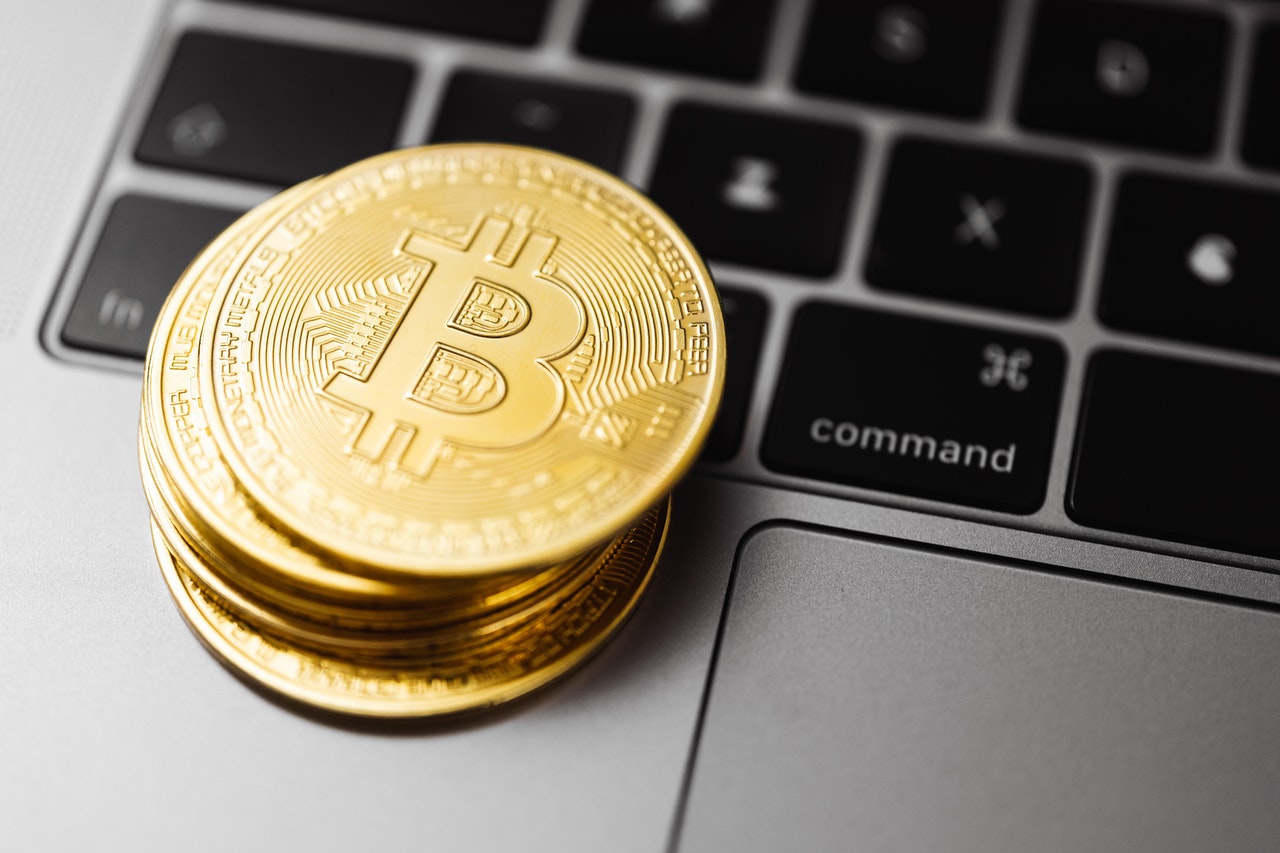 The crypto capital markets saw another interesting week where ETH hit a new all-time high past $1800. Additionally, South Africa launched Project Khokha 2 while Mastercard announced plans to bring crypto on its network and the Central Bank of Nigeria faces a legal pushback following last week's crypto banking ban.
South Africa Launches Project Khokha 2
The Intergovernmental Fintech Working Group (IFWG) Innovation Hub has announced the launch of Project Khokha 2. The project will investigate the policy and regulatory implications of tokenisation in the financial markets.
"Project Khokha 2 will issue, clear, and settle debentures on DLT using tokenised money in a minimum viable product (MVP) to inform policy and regulatory reflections. Industry participants will be able to purchase the debentures with a wholesale central bank-issued digital currency (wCBDC) and a wholesale digital settlement token (wToken). The wToken can be seen as a privately issued stablecoin used for interbank settlement," said IFWG in a statement.
The participants of this project are Absa, Nedbank, First Rand Investec, Standard Bank, the Johannesburg Stock Exchange, and Strate. Furthermore, IFWG has given Accenture the task of creating the wCBDC, while Block Markets Africa will develop the wToken and produce DLT-based debentures. Additionally, Deloitte will document the insights of Project Khokha 2.
The first Project Khokha aimed to explore the feasibility of a Central Bank Digital Currency as an electronic legal tender.
Civil Society Organisation Sues CBN Over Recent Bank Payments Ban
The Digital Rights Lawyers Initiative, a civil society organisation, has sued the Central Bank of Nigeria (CBN) for banning banks from facilitating payments for crypto exchanges.
The society argued that CBN does not have the power to prohibit financial institutions from handling crypto transactions. Furthermore, it highlighted that the Securities and Exchange Commission (SEC) in the country had declared digital assets legal.
As a result, the lawyers are seeking "perpetual injunction restraining [CBN] from regulating and/or further regulating virtual currencies/ cryptocurrencies in Nigeria."
Irene Chukwkuelu filed the case in court on behalf of the organisation on February 8, after CBN imposed the ban on February 5.
Mastercard to Bring Crypto On Its Network
Mastercard Inc. has said that it is planning to provide support for several cryptocurrencies on its network. Presently, Mastercard offers crypto cards to its customers. However, these transactions do not go through its network.
"This is a big change that will require a lot of work. We will be very thoughtful about which assets we support based on our principles for digital currencies, which focus on consumer protection and compliance," Mastercard stated.
The company made it clear that it is not recommending people to start using cryptocurrencies. Additionally, it specified that introducing crypto support on its network will allow customers, businesses, and merchants to move digital value however they want.
Mastercard will join companies like Tesla and PayPal that are embracing cryptocurrencies. Recently, Tesla bought $1.5 billion of bitcoin and announced it would start accepting bitcoin payments. Also, Visa announced plans to launch an API for banking with bitcoin.
SARS Clamps Down on Non-Compliant Crypto Traders
The South African Revenue Service (SARS) is requesting taxpayers that hold cryptocurrencies to reveal their trading activities. This is according to tax firm, Tax Consulting South Africa, which acquired enquiries from taxpayers that had received audit requests.
SARS also asked the taxpayers to send information detailing their reasons for buying crypto, a letter from the trading platform confirming the investment, and bank statements.
"This would have been reasonably expected by the taxpayers, if they had made any disclosure of cryptocurrency-linked trading amounts in their returns, along with the rental amounts and certain investments that were indeed disclosed to SARS," said Tax Consulting South Africa. "However, in this case, we had explicitly confirmed that the taxpayers had not, to their knowledge, ever effected a cryptocurrency-related transaction."
Nevertheless, the move shows that SARS is actively clamping down on non-compliant crypto traders who could pay a fine or serve up to two years in prison. In 2018, SARS carried out an exercise to identify and track the transactions that crypto traders were performing.
The cryptocurrency tax in South Africa requires taxpayers to declare all crypto-related taxable income. That includes crypto to Rand transactions and crypto to crypto transactions.
To learn more about Bitcoin, download the Bitcoin Beginner's Handbook for free.