Weekly Roundup: Sygnia Plans to List Crypto ETF on JSE, Kenyan Artist Launches African Art NFTs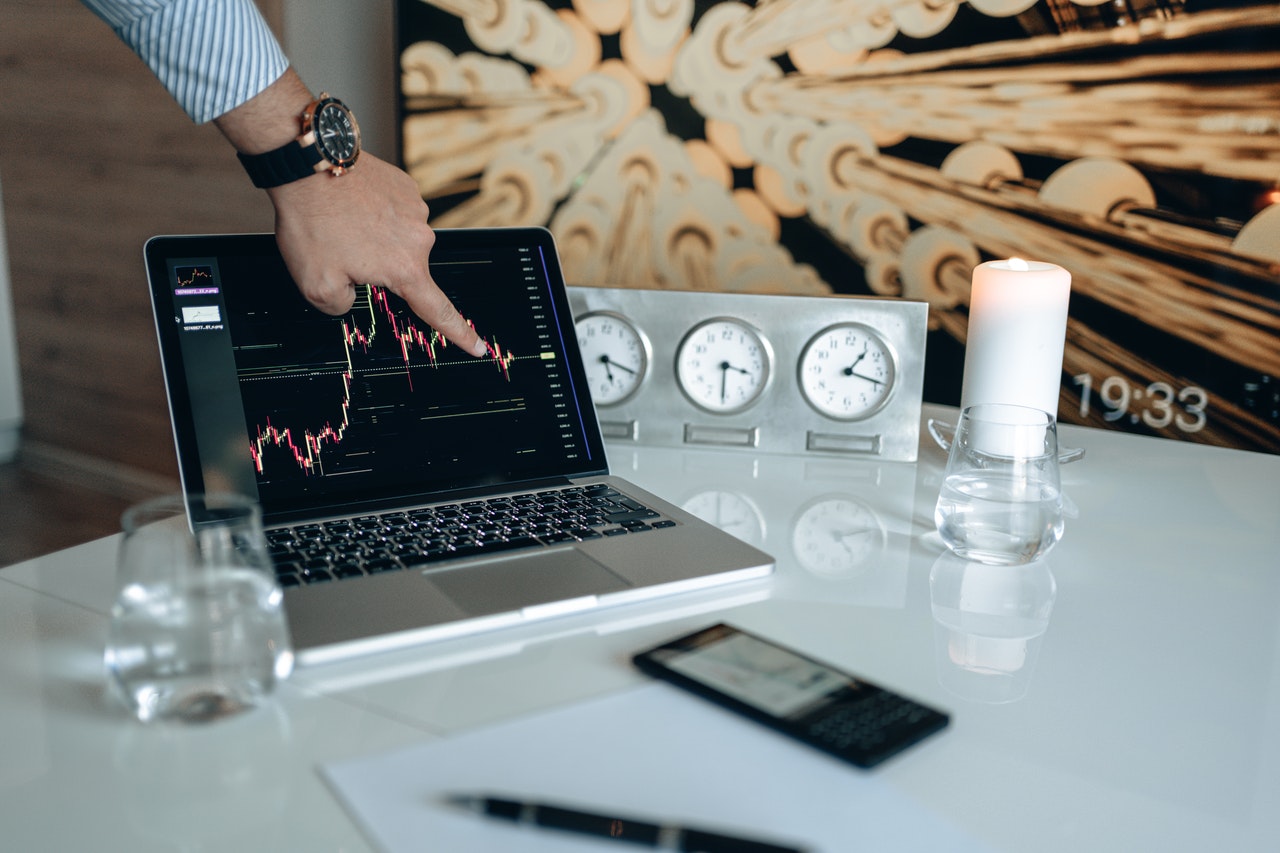 Another interesting week in crypto saw Coinbase go public by listing on Nasdaq while dogecoin rallied with a 400 percent price increase. In this week's news roundup, we cover Sygnia's plans to list a crypto ETF on the Johannesburg Stock Exchange, among other top stories.
Sygnia Plans to List Crypto ETF on Johannesburg Stock Exchange
Sygnia, an asset management company in South Africa, is planning to list a crypto exchange-traded fund (ETF) on the Johannesburg Stock Exchange (JSE). This is the second time the company will be making an application to list a crypto ETF.
The company made the first application in 2017, which JSE rejected because it was "not ready to approve crypto listings." Since the crypto environment has changed, Sygnia hopes that the bourse will approve this time around.
"A lot of work went into designing the actual structure of the ETF in 2017, which we can reuse. With cryptocurrencies becoming more mainstream, we are hopeful that the JSE will be more receptive to our application this time around," said Sygnia's CEO David Hufton.
According to JSE Director Andre Visser, the exchange would have to engage with other relevant regulators to consider a crypto listing of any kind. Also, companies would have to meet certain conditions first. Another South African company, DCX Capital, is also considering listing a crypto ETF on the same exchange.
Kenyan Artist Launches African Art NFT Collection
Picha Images – a digital media company powered by Artificial Intelligence and Big Data – is launching African crypto art non-fungible tokens (NFTs).
The upcoming auction will feature African art from the Kenyan-based award-winning photographer and filmmaker Rich Allela and will be held from April 26 to May 3, 2021, on OpenSea.
Speaking to BitcoinAfrica.io, Rich Allela said;
"By launching the Afro-renaissance collection as NFTs, Picha Images aims to empower artists to maintain the copyright of their work and earn from secondary sales. Through this auction, the public will place their bids where the highest bidder will walk away with a piece of digital art and send a message to the world on the value of art as an investment worth making."
South Africa Among Top Countries with Mature CBDC Projects
According to a recent PwC report, South Africa is among the top countries with mature CBDC projects. The report ranks South Africa seventh in interbank CBDC development ahead of Europe, UAE, and Japan. An interbank or wholesale CBDC is confined for use by financial institutions. Conversely, citizens and corporates can hold a retail CBDC.
South Africa's Central Bank Digital Currency (CBDC) project is called Project Khokha. The South African Reserve Bank successfully ran a trial of this project in 2018.
The second phase, Project Khokha 2, was announced this year. The purpose of the second phase is to explore the policy and regulatory implications of tokenisation in financial markets.
"More than 60 central banks have already entered the central bank digital currency race. CBDCs will be a game-changer, providing access to alternative payment solutions for citizens and corporates as well as reinventing financial market settlement and interbank monetary transactions," stated Benoit Sureau, Partner Financial Services Risk and Blockchain at PwC France & Maghreb.
To learn more about Bitcoin, download the Bitcoin Beginner's Handbook for free.
Join Us for a Live Telegram AMA with Cryptolocally on Monday, May 17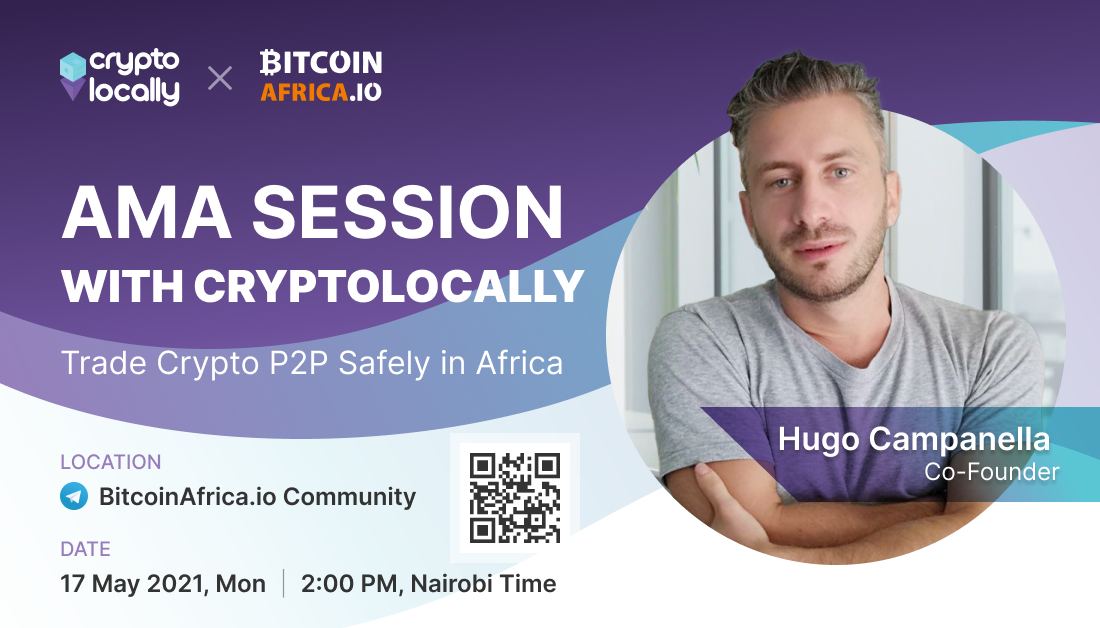 Weekly Roundup: Bitcoin Drops Below $50,000, Paxful Billboards Hit Lagos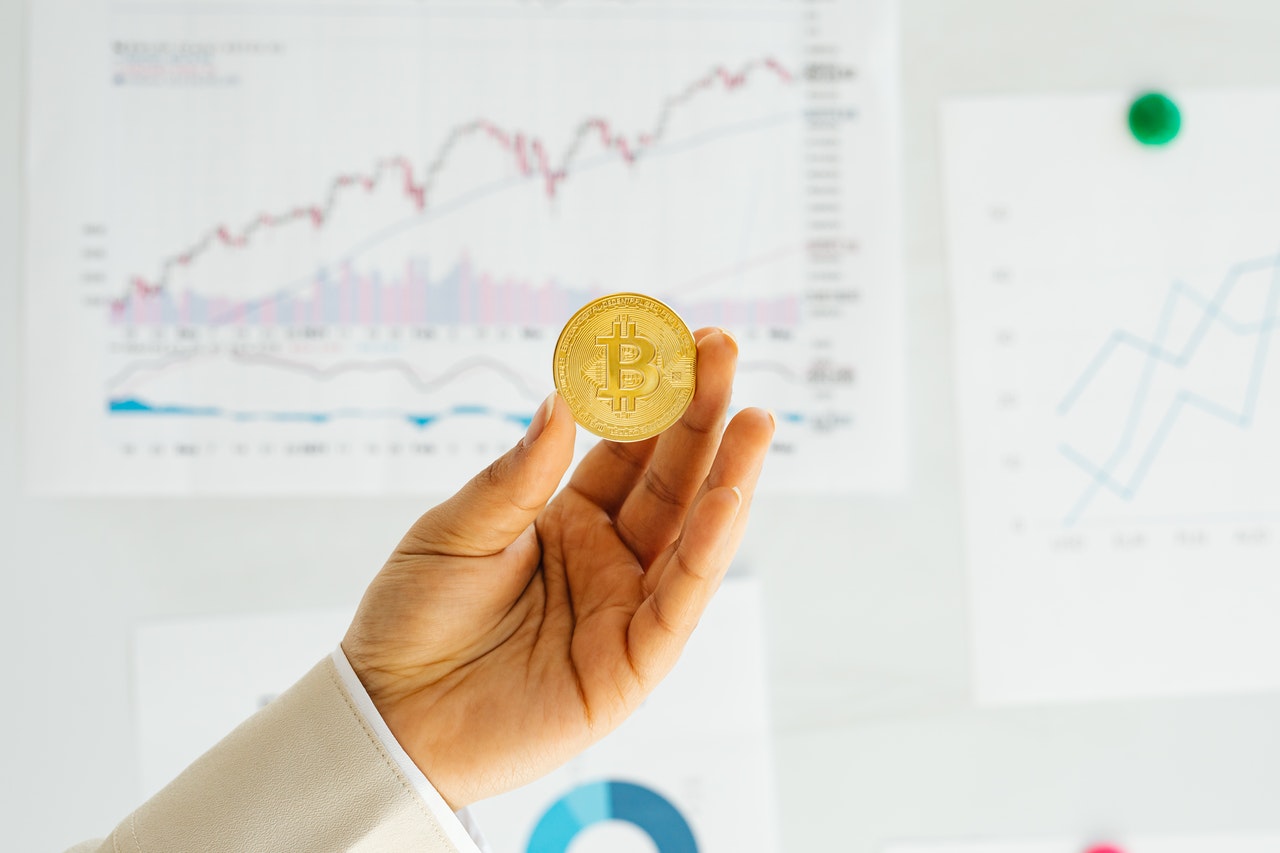 In this week's news roundup, we will cover the recent drop in the price of bitcoin, Paxful's new advertising in Lagos, and the upcoming CryptoLocally AMA that we will host on our Telegram group.
Bitcoin Drops Below $50,000 After Elon Musk's Energy Tweet
In an interesting twist of events, Tesla has stopped accepting bitcoin for car purchases. As a result of the announcement and the company's reasoning, the price of bitcoin dropped below $50,000. Tesla's stock also fell by about 1.3 percent in after-hours trading, according to an article on MarketWatch.
Bitcoin took a hit after Elon Musk tweeted his concerns over the effects of bitcoin mining on the environment. The tweet read: "Tesla has suspended vehicle purchases using bitcoin. We are concerned about rapidly increasing use of fossil fuels for bitcoin mining and transactions, especially coal, which has the worst emissions of any fuel."
Tesla & Bitcoin pic.twitter.com/YSswJmVZhP

— Elon Musk (@elonmusk) May 12, 2021
The announcement that the company was going to start accepting bitcoin payments in February affected the market positively. However, several critics did not support Tesla's decision to embrace bitcoin, citing that the decision went against the company's goal to safeguard the environment. This rising criticism could have pushed Tesla to its new decision.
"Cryptocurrency is a good idea on many levels, and we believe it has a promising future, but this cannot come at great cost to the environment," Musk observed.
Tesla will, however, not sell the bitcoin it had invested. Also, the company will start accepting bitcoin as payment again when mining shifts to cleaner energy. 
Paxful Billboards and Bumper Stickers Hit Lagos
The rising adoption of bitcoin in Nigeria has motivated Paxful to deploy new advertising tools to attract new customers. These tools include bumper stickers and billboards.
According to the P2P platform, there are one million crypto users in Nigeria and 1.1 million monthly trades. Moreover, $100 is spent on each transaction on average, and about $65 million worth of trades are completed each month.
Paxful is also giving away $20 worth of bitcoin to lucky traders and their favourite trade partners this Eid Al-Fitr. To participate in this giveaway, you should have an ID verified account. Participants can enter the giveaway on any of the Paxful social media accounts. Simply enter both your usernames and tag a Paxful user in the comments section. The giveaway will close on May 14 at 11:59 PM EST. Paxful will announce the winners on the blog.
CryptoLocally to Hold AMA on Bitcoin Africa's Telegram Group
CryptoLocally and BitcoinAfrica.io have partnered to hold a Telegram Ask Me Anything (AMA) session on Monday at 2 PM East African Time (GMT +3 hours). The purpose of the AMA is to help crypto users and enthusiasts in Africa to learn more about CryptoLocally.
If you are looking for a P2P platform, join us on Monday for a friendly and informative session with CryptoLocally. Group members will have a chance to ask questions as well. Use this invite link https://t.me/BitcoinAfricaioCo to join our Telegram group ahead of the Monday AMA.
To learn more about Bitcoin, download the Bitcoin Beginner's Handbook for free.
Weekly Roundup: Bitzlato Adds Lemonade Finance, NFT Initiative AFEN Partners with Quidax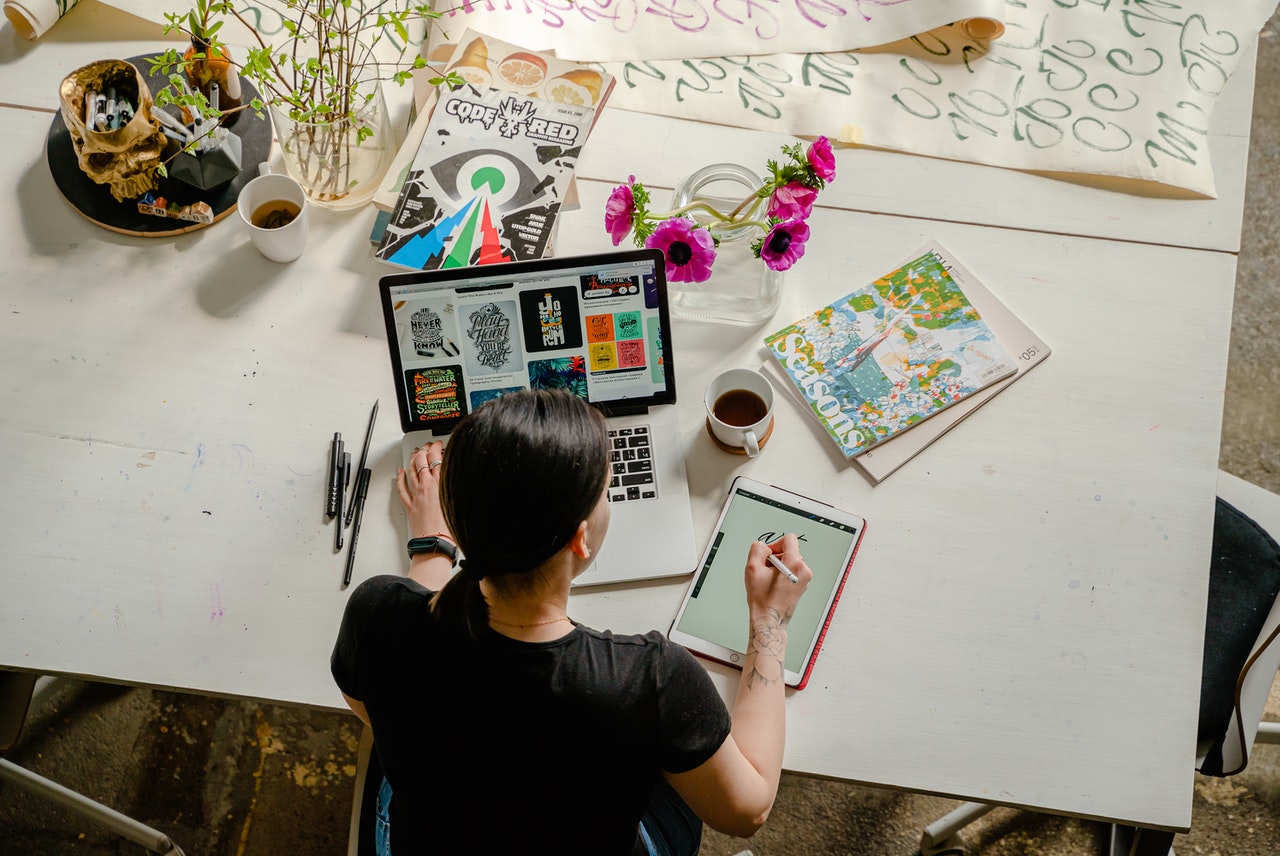 In this week's news roundup, we will cover the new partnership between Bitzlato and Lemonade Finance and other top crypto stories.
Bitzlato Adds Lemonade Finance
Bitzlato, a peer-to-peer (P2P) crypto exchange and a new entrant in the African market, has added Lemonade Finance as a payment method. The partnership will enable users to buy and sell crypto on the platform at zero fees.
Furthermore, Nigerian users can now send Naira to MPesa at zero cost. They can also send local currency to users in Ghana and other countries at no cost.
"This partnership will provide a much-needed gateway that enables the markets we serve to seamlessly interact with each other in a borderless and open environment. We seek to break the barriers that presently exist for cross-border transfers and enable our users to generate value through the opportunities that accrue from cryptocurrency trading," said Mike Lunov, the CEO of Bitzlato.
Lemonade Finance is a payment platform that facilitates borderless payments within and outside Africa.
NFT Initiative AFEN Partners with Quidax
The first government-backed NFT initiative in Africa, AFEN, has partnered with crypto exchange Quidax. The collaboration will allow AFEN to list its token on the exchange.
The AFEN initiative wants to use blockchain technology to revolutionise opportunities in Africa with a focus on arts, education, and real estate. AFEN is using Binance Smart Chain (BSC) for its project.
"We will have the exclusive right to mint legacy African arts upon the launch of our NFT marketplace, adding value to Africa's art. The $Afen token will be used for transactions on the NFT marketplace. We will release a new roadmap that will include the development stages of its NFT platform as well as extensive tokenomics," the company recently said.
Crypto Demand on PayPal Exceeds Expectations
According to PayPal CEO Dan Schulman, the demand for crypto on the platform has exceeded their expectations. The payment platform announced the buy and sell crypto service in October 2020. The service became available in November 2020.
"Demand on the crypto side has been multiple-fold to what we initially expected. There is a lot of excitement," he told TIME Magazine.
He also said that in ten years, the use of cash and credit cards will go down because financial transactions will be taking place through smartphones.
"When all of those things start to happen, then central banks need to rethink monetary policy as well because you cannot just issue more paper money into the system because people are not using paper money," Schulman explained.
To learn more about Bitcoin, download the Bitcoin Beginner's Handbook for free.