Weekly Roundup: IMF Ready to Collaborate with Nigeria to Improve eNaira, Nigerian Musician Launches Token & More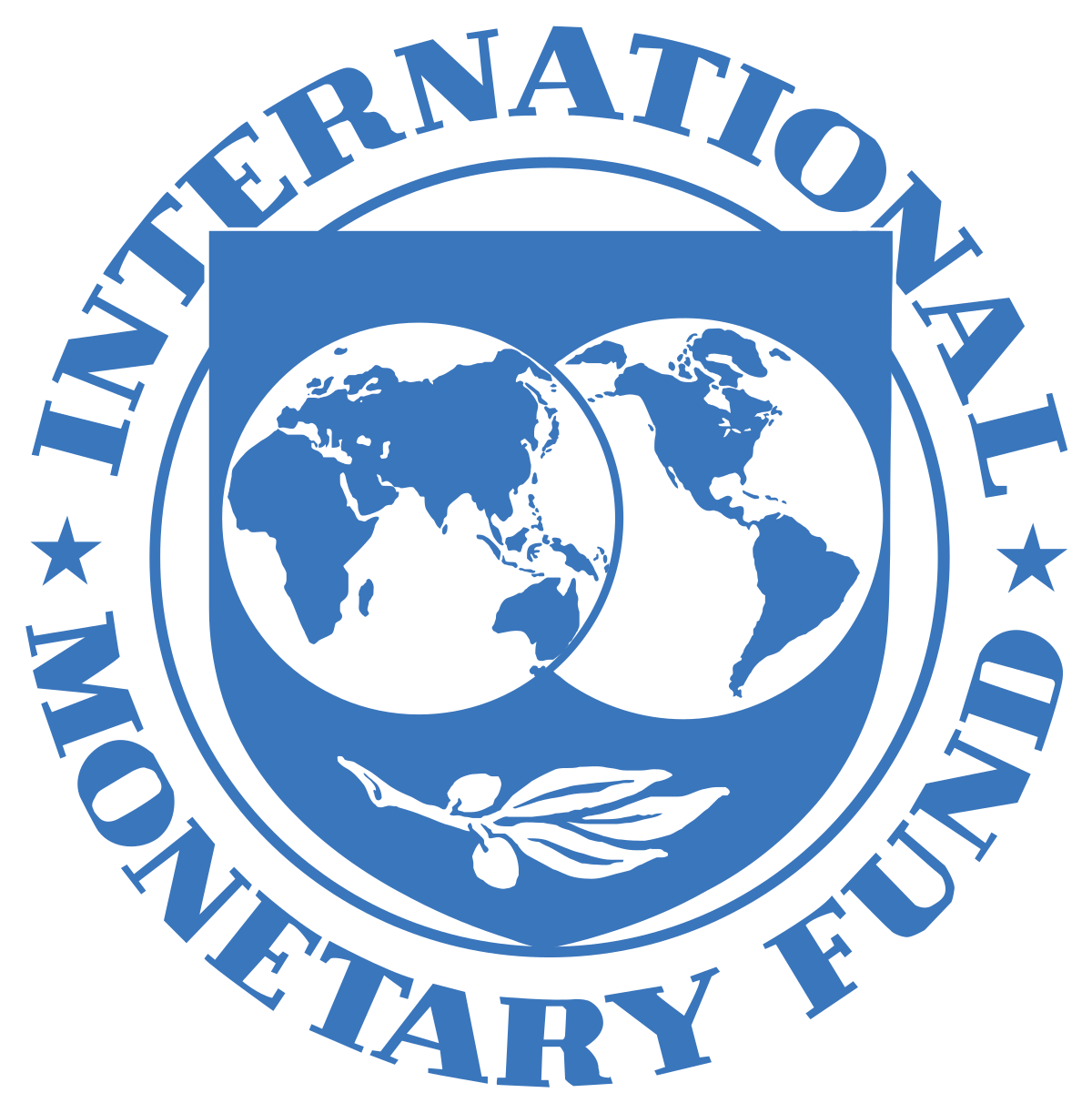 In this week's news roundup, you'll read about the IMF's readiness to work with the Central Bank of Nigeria to help improve the eNaira, Nigerian cryptocurrency exchange Busha raising a US$4.2 million seed round, and other top crypto stories.
The International Monetary Fund (IMF) Ready to Collaborate with Nigeria to Improve the eNaira
The International Monetary Fund (IMF) has said it is ready to work with the Central Bank of Nigeria to improve its CBDC, the eNaira. The news comes after Nigeria launched its CBDC on October 25, 2021.
Since going live, the eNaira wallet has been downloaded by more than 100,000 people on the Google Play Store. However, its first week was marred by various issues leading to an embarrassing first week. Despite all that, the IMF has now said it's ready to collaborate with Nigeria to provide the technical assistance and policy advice needed.
The IMF's Monetary and Capital Markets Department has been involved in the rollout process of the eNaira and also provided reviews of the product design. The IMF also emphasised that it's ready to work with the relevant authorities on cross-country studies, data analysis, discussing further evolution of the eNaira including its design, regulatory framework, and other aspects as well as sharing the eNaira experience with other countries.
While the IMF acknowledged some of the measures that Nigeria had put in place to mitigate the risks that come with launching a CBDC, it still pointed out the risks that the West African country needs to carefully navigate in regards to the eNaira. The risks included cyber security, financial integrity and stability, monetary policy implementation, and operational resilience.
Nigerian Musician, Davido, Launches the 'Echoke Social Token' in Partnership with Bitsika Africa
Davido, a Nigerian musician, has launched the 'Echoke Social Token' in partnership with Bitsika Africa's new crypto company Omegoat.
Bitsika Africa is a Pan-African remittance company that is at the moment only serving the Nigerian market.
Davido described the Echoke token as a community token that has been developed to provide value to fans.
In an Instagram post, he wrote, "Every day, millions of fans create value that is captured by a few execs in a boardroom. Not anymore. We're giving the power back to the fans."
The tokens will, however, not be sold to the public. Instead, the tokens will be released to fans through periodic giveaways over the next 12 months. Additionally, the token holders will get free access to giveaways, non-fungible tokens (NFTs), jobs, backstage passes, exclusive merchandise, festivals, media, and hospitality benefits.
Nigerian Cryptocurrency Exchange Platform, Busha, Secures a Seed Funding Round Worth $4.2Million to Expand Across Africa
Busha, a Nigerian cryptocurrency exchange, has raised US$4.2 million in its seed funding round. The company intends to use the funds to scale its operations across Africa.

As reported in Disrupt Africa, the funding round was led by Jump Capital, a venture capital firm specialising in scalable software opportunities in the fintech, crypto, IT, and data infrastructure space. Other investors that participated in the round include Blockwall Capital, Cadenza Ventures, CMT Digital, Greenhouse Capital, Raba Capital, among others.
"Our immediate mission is to onboard the next one million Africans into the crypto economy. We have seen the significant difference in financial freedom that crypto can make in the lives of our over 200,000 users, and we are very motivated to extend this to more people on the continent," said Michael Adeyeri, co-founder and chief executive officer (CEO) at Busha.
The company was founded in 2019 and makes it easy for users to buy, sell, as well as manage their crypto portfolios from its mobile app.
Speaking on the investment, Peter Johnson, a partner at Jump Capital said, "We believe Nigeria and the African continent are one of the most promising places for crypto to make a significant impact in offering financial freedom to millions of individuals. We are excited to work with the Busha team to continue to enhance their market-leading product offering."
Report Shows that $10.5 Billion Has Been Lost to DeFi Scams and Hacks in 2021 Alone
According to a report done by Elliptic, a London-based blockchain analysis provider, investors have lost over $10 billion due to theft and fraud cases on decentralized finance (DeFi) products in 2021 alone.
The report stated that losses caused by exploits to DeFi platforms have totalled $12 billion. Out of the $12 billion, fraud and theft alone accounted for $10.5 billion which is a 10 times increase from the previous year where fraud and theft alone accounted for $1.5 billion. The increased fraud cases come at a time when the DeFi sector has increased a major spike in terms of money being deposited at DeFi services from $500 million to $247 billion. Additionally, it also comes at a time when the price of cryptocurrencies such as Bitcoin and Ethereum have rallied this year.
To learn more about Bitcoin, download the Bitcoin Beginner's Handbook for free.

Amber Group's April Corporate News Recap 2022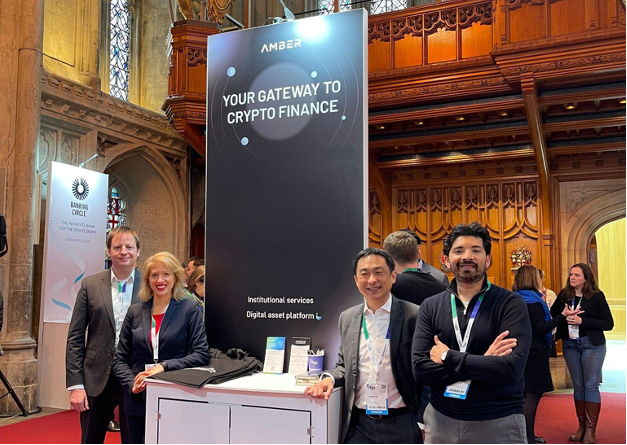 Approved as a member of the International Swaps and Derivatives Association (ISDA).
Managing Partner Annabelle Huang named on Makinsey's annual Top Women Innovators list.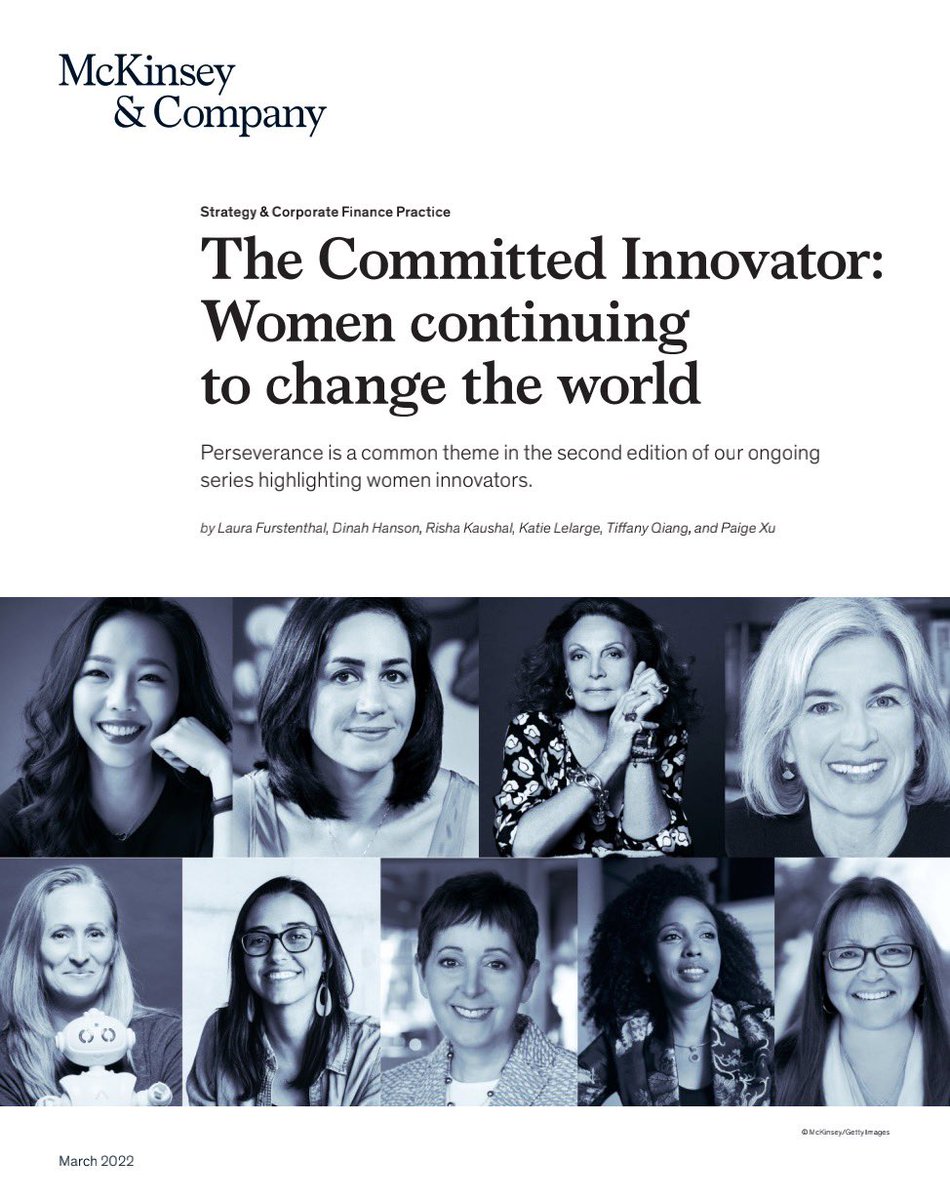 Product Development and Partnerships
Partnered with The Dodge NFT and PleasrDAO to make NFTs more accessible.
In the News
Disruption Banking: Amber Group joins International Swaps and Derivatives Association; among one of the few global crypto players in ISDA.
Yahoo Finance: First fractionalized NFT on tier 1 exchange.
U.Today: Amber Group, PleasrDAO ready to launch DOG fractionalized NFT on Huobi.
CoinGape: The Doge NFT, PleasrDAO and Amber Group partner Up to make NFTs more accessible.
Cointelegraph: Crypto seen as the 'future of money' in inflation-mired countries.
Mckinsey Website: The Committed Innovator: Women continuing to change the world.
YouTube: Can cryptos fit in your retirement portfolio? Here's how – Amber Group's Sophia Shluger.
Medium: Automated Market Makers (AMMs): Versioning up.
Events and Media Appearances
Managing Partner Annabelle Huang joined a panel discussion titled "Institutional Adoption of Cryptos – How fast and deep institutions are adopting the new asset class" by the FinTech Association Hong Kong.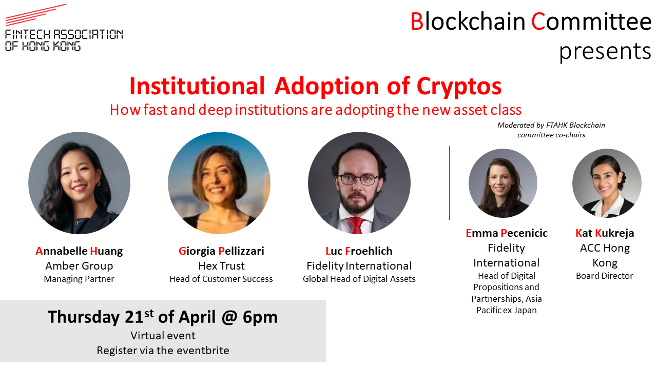 Managing Partner Annabelle Huang joined Citigroup's 9th Digital Money Symposium in a panel discussion on mainstreaming digital assets and building bridges between TradFi and DeFi.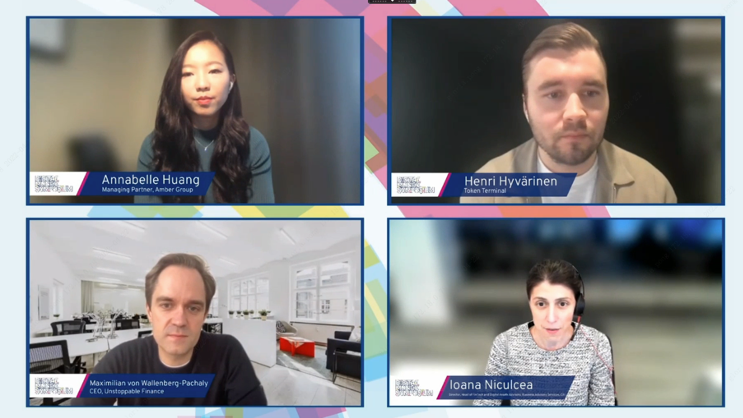 CSO Dimitrios Kavvathas joined The Hong Kong Securities and Investment Institute's webinar series and delivered two keynote speeches on "A New (Crypto-Enabled) Financial System". 
Attended IFGS 2022 in London;  Europe Managing Director Sophia Shluger joined two panel discussions: one on digital wealth management and the other one on the infrastructure of responsible innovation.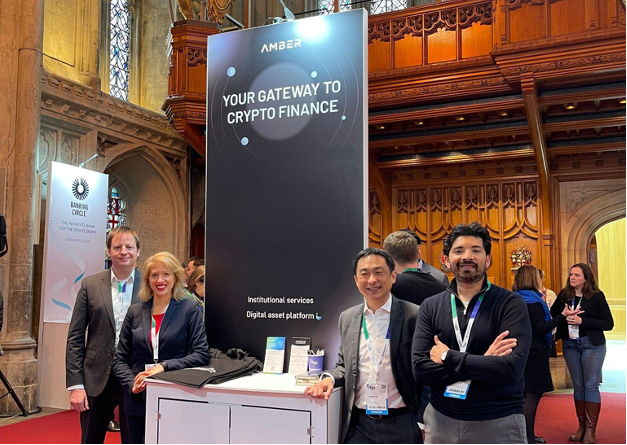 Europe Managing Director Sophia Shluger joined a panel discussion on "Unicorns In The Cryptosphere – How Blockchain Will Revolutionize The World" at the WILD3 Conference.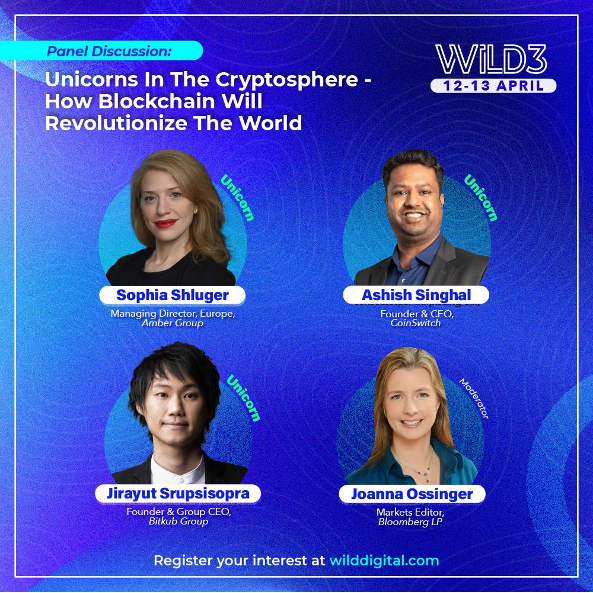 Sponsored the Paris Blockchain Week Summit 2022 and Europe Managing Director Sophia Shluger joined two panel discussions on "Financial markets & Web3" and "The Rise of Decentralized Finance".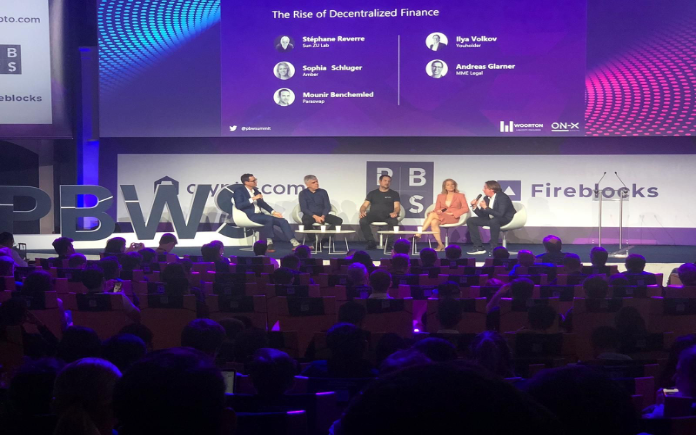 Europe Managing Director Sophia Shluger joined Group Futurista's Future of Treasury Management Virtual Summit and delivered a keynote speech on "Digital Wealth: The Evolution of Value".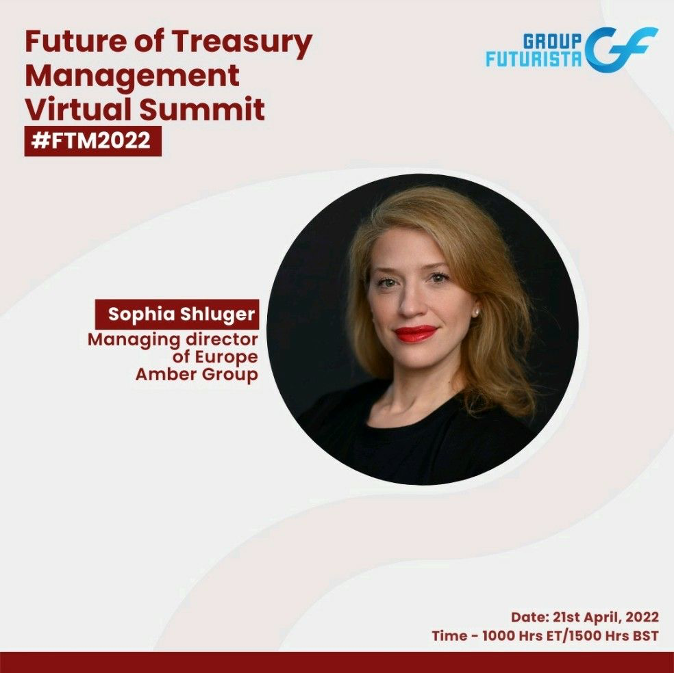 Europe Managing Director Sophia Shluger joined a panel discussion titled "Investing in Digital Assets in an Institutional Context" hosted by Nordic Blockchain Association and Copenhagen Fintech Lab in Copenhagen.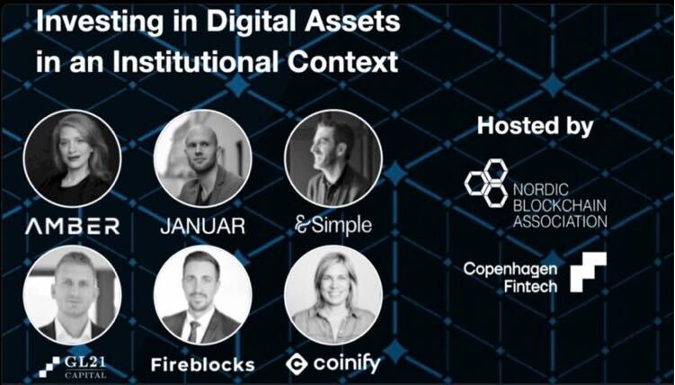 Sponsored and attended Bitcoin 2022 in Miami by Bitcoin Magazine.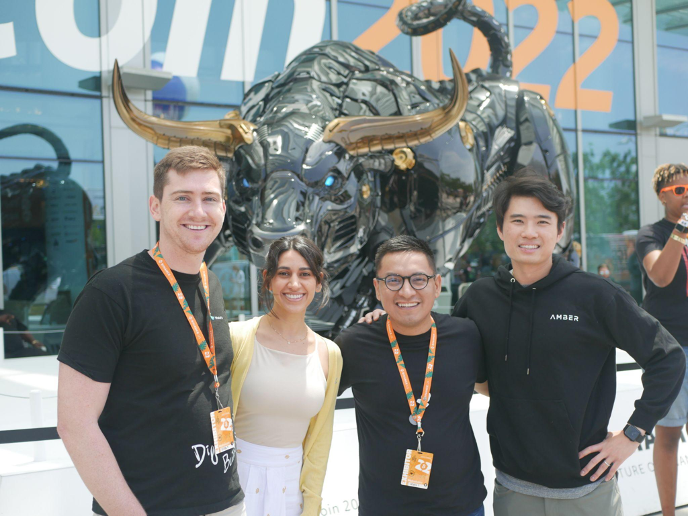 Sponsored the 2022 Future Commerce in Taipei and Taiwan Regional Director John Lee joined a keynote session on digital wealth and a panel discussion session on angel investment.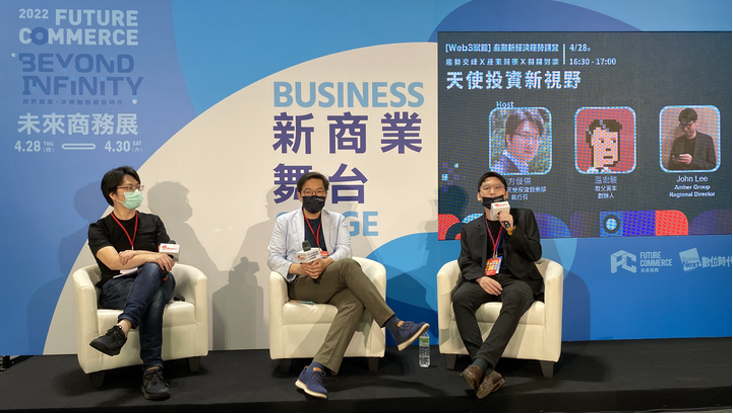 Taiwan Regional Director John Lee delivered a speech at Hackathon 3.0|Solana Asia Series – Taiwan by EPOCHS.STUDIO.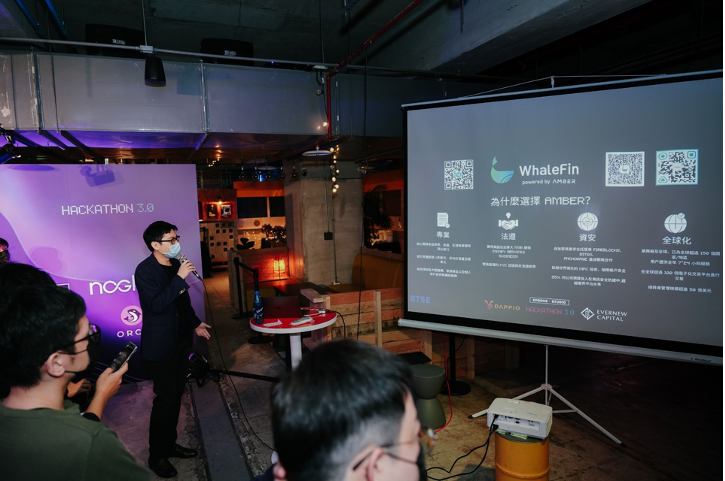 Weekly Roundup: Central African Republic Adopts Bitcoin as an Official Currency & More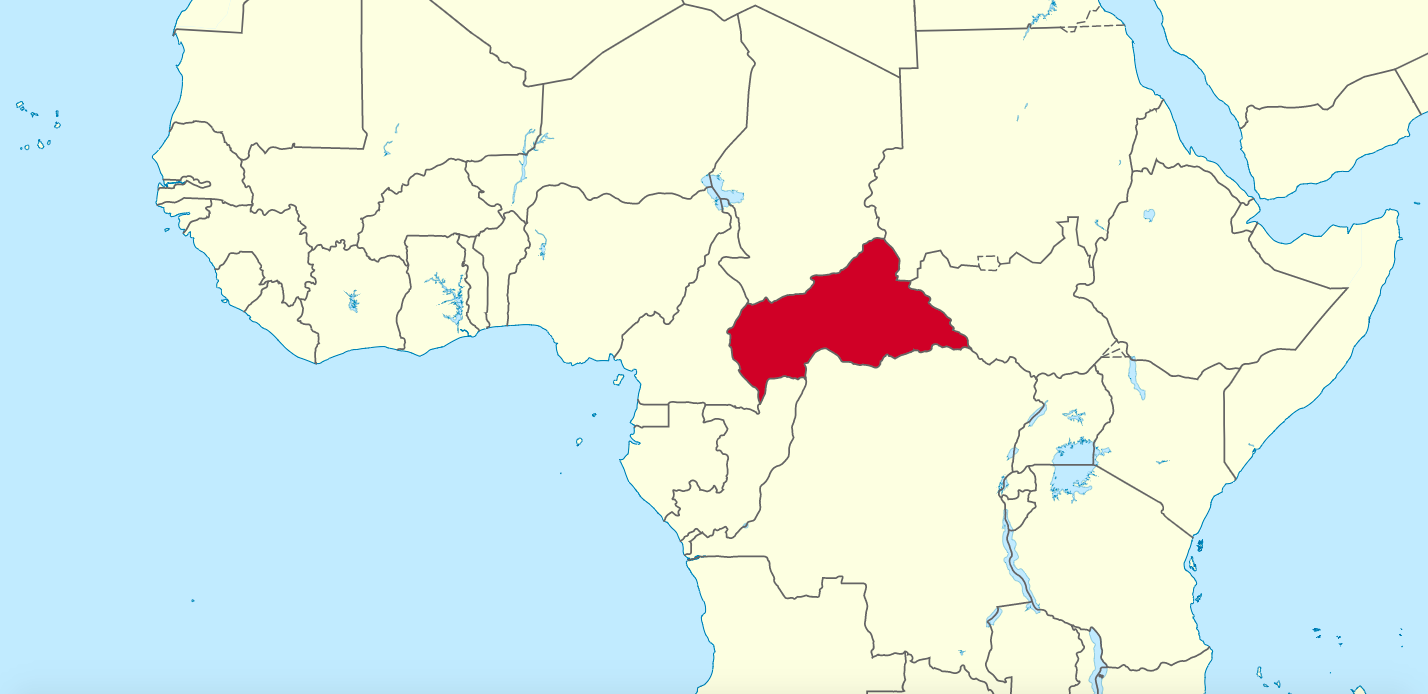 In this week's news roundup, you'll read about the Central African Republic following in the footsteps of El Salvador and adopting Bitcoin as an official currency, Afriex closing its Series A funding with a $10 million raise to expand its blockchain money transfer app, and more.
Central African Republic Adopts Bitcoin as an Official Currency
Central African Republic has officially adopted Bitcoin as a legal currency. The news was announced on April 27, by the presidency. The Central African Republic has officially become the first country in the African continent to do so and the second in the world after El Salvador.
A statement signed by Chief of Staff of President Faustin-Archange Touadera, Obed Namsio, said that a bill governing the use of cryptocurrencies was unanimously adopted by parliament last week.
"The president supports this bill because it will improve the conditions of Central African citizens," said Namsio.
In his statement, Namsio went ahead to say that the move was "a decisive step toward opening up new opportunities for our country".
The news comes at a time when various African governments have taken a varied approach to regulate cryptocurrencies and blockchain technology with countries like Nigeria launching their own CBDC and others like Kenya, Zimbabwe, and Zambia are still exploring the same.
Nigerian Fintech Startup Afriex Secures $10 Million in Series A Funding For Its Blockchain Money Transfer Platform

Nigerian blockchain-based money transfer startup, Afriex, has announced that it has raised $10 million in its Series A funding with a valuation of $60 million. Afriex is a multi-currency app that enables users to send and receive money from anywhere in the world.
The funding round was led by Sequoia Capital China and Dragonfly Capital and received participation from other investors such as Goldentree, Exceptional Capital, Stellar Foundation, among others.
Afriex processes over %5 million in monthly transfers and has grown its customer base by 500 percent within the last six months. The company makes money by arbitraging the currency and crypto exchange rates when customers transact.
Speaking in an interview, Tope Alabi, the Co-Founder and CEO of Afriex said, "Because we are building this network of connected financial institutions, we have built on-ramps for local Nigerian banks and on-ramps for local currency exchanges. We are building this Web3 mesh of financial institutions that could almost become something like the next Visa."
The app that offers instant, zero-fee transfers for Africans at home and in the diaspora, plans to use the funds to expand its blockchain money transfer app.
Nigeria's Fintech Startup Transfy Eyes Continental Growth Following a Successful First Year
Transfy, a Nigerian fintech startup, has announced that it's planning for continental expansion following a strong early uptake of its payment infrastructure. The company has built a blockchain-powered financial services platform that makes it easy for business and individuals to seamlessly, securely, and freely send and receive money across Africa.
Having processed transactions worth $15 million in its first year of operations with zero marketing spend, the platform enables users to create an account, pass KYC, and start transacting.
Vincent Omulo, the startup's Co-founder and Chief Operations Officer, said, "Most of the money remittance companies concentrate on other corridors outside of Africa like origination of transactions from the United States, Canada, United Kingdom, and Middle East among others. There are very few companies, which are committed to connecting Africa financially. We therefore came in to bridge this gap."
The bootstrapped startup is currently raising a seed round and plans to use the funds to propel the company into further growth.
"We are currently operational in Kenya, Nigeria, South Africa, Rwanda, Uganda, Zambia, Ghana, and Botswana," Omulo said. "We are rapidly expanding, and before the end of Q2, we will be present in 30 African countries."
To learn more about Bitcoin, download the Bitcoin Beginner's Handbook for free.

Weekly Roundup: Luno Hits New Milestone with 10 Million Customers & More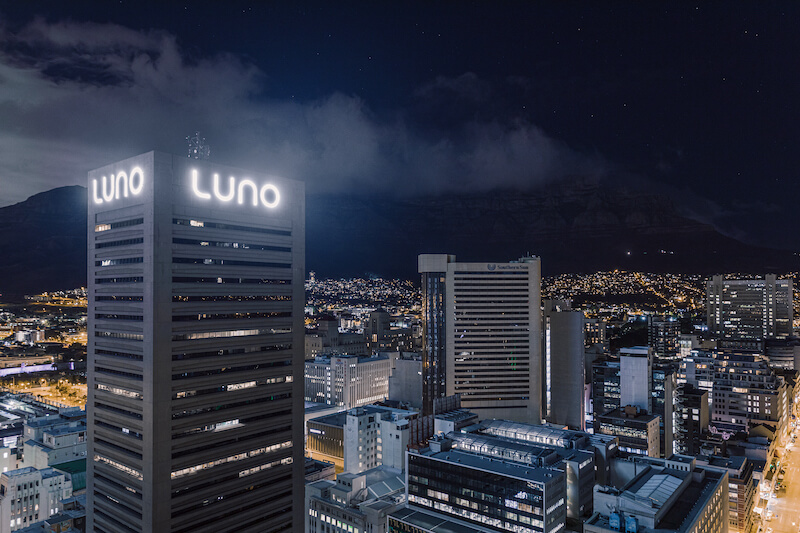 In this week's news roundup, you'll read about crypto exchange Luno hitting a new milestone having onboarded ten million customers, Yellow Card launching in Senegal to continue building the crypto ecosystem in the country, and more.
Luno Hits New Milestone with 10 Million Global Customers
Crypto exchange Luno has announced that it has hit a new milestone with 10 million global customers. One million customers were onboarded in just six months.
South Africa remains Luno's most active and strongest market with the exchange recording a 40% year-on-year customer growth. In fact, more than 40% of the one million customers onboarded over the last six months reside in South Africa. Additionally, South Africans roughly deposit R480 when they open a Luno account and tend to hold it for about ten months.
82% of the new customers who purchased crypto bought Bitcoin while Ethereum was purchased by the remaining 28%. The exchange allows users to purchase crypto for as little as R1 which is in line with its mission of putting the power of crypto in everyone's hand.
"There are an estimated 300 million people using crypto worldwide as of March 2022 – a figure that is expected to grow as global markets gain better access to the crypto ecosystem. Luno aims to bring crypto to over one billion people by 2030, so reaching 10 million customers is an important milestone which supports a transition towards building a better, more fair financial system," said Marcus Swanepoel, CEO and co-founder of Luno.
Luno's milestone announcement comes nearly a month after it launched Luno Expeditions – its global early-stage investment arm founded to support crypto/Web3 and fintech founders.
Marius Reitz, Luno's GM for Africa said that it took Luno five years to build a base of its first one million customers in 2017. "Luno's growth has accelerated significantly since then. Our top two regions – South Africa and Nigeria – illustrate the high demand for crypto in emerging markets," he said.
Yellow Card Financial Launches in Senegal to Advance the Crypto Ecosystem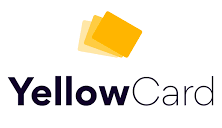 Yellow Card has announced its launch in Senegal to help advance the crypto ecosystem. The Senegal launch now brings the total number of countries the company is operating in to 16 across the African continent.
Since its launch in Nigeria in 2018, the company has been working to make it easy for anyone, anywhere in Africa to purchase crypto using cash, card, bank transfer, and mobile money.
The Senegal launch means that users will be able to purchase crypto using Senegal's local currency (XOF Cfa).
Speaking about the launch, Yellow Card's Country Manager in Senegal, Ines Lowe SALL, noted that the country's market is ready for success despite it being new to crypto. She said, "The opportunities here are vast as there is a good community of local traders and crypto enthusiasts willing to trade. In addition, the market is still easy to access with few crypto companies in operation. For us, it's about providing the best crypto exchange platform to the population and making financial inclusion for all a reality."
Ines went on to say that the company was ready to work with the different regulators and actors in the crypto space in the decision-making processes so as to create guidelines to aid in the regulation of crypto activities in Senegal.
Cardano Launches Africa Blockchain Incubator Program to Support New Businesses
Input-Output Global, the company that oversees Cardano, has announced the launch of an incubator scheme in Africa that is meant to support new business ventures in the continent.
Dubbed Ariob, the scheme was launched in partnership with iceaddis, a pan-African business incubator developed to promote the growth of businesses that are funded by Cardano's innovation engine Project Catalyst. Under the collaboration, Ariob will give high potential startups access to unlimited resources and venture-building expertise that will permit the select business owners to develop useful products that can solve real-life challenges in different parts of the world but with more focus on the African continent.
"Together, we want to demonstrate that the next big ideas are emerging from African countries, and we are ready to invest our resources to make that happen," said Markos Lemma, Co-founder and Chief Executive at iceaddis.
DirectED, Hippocrades, Thrift Finance, and WADA, are some of the projects that will be joining Ariob.
To learn more about Bitcoin, download the Bitcoin Beginner's Handbook for free.