How to Earn Free Tron (TRX) Online in 2023

Tron (TRX) is a cryptocurrency aimed at decentralising the Internet for digital entertainers and online content creators. In this guide, you will learn how to earn free Tron (TRX) tokens online.
How to Get Free Tron
There are numerous ways to earn TRX online. Some are simple and easy and don't require any capital while others require more effort.
Tron Faucets
Tron faucets are apps or sites that give small amounts of TRX for free on the completion of certain tasks. The tasks could range from completing a survey to viewing an ad or something as simple as clicking a link.
The faucets usually require the users to earn a stipulated minimum amount of TRX before it can be withdrawn into their wallets. Granted, Tron faucets won't make you a millionaire, but they are still a risk-free way to earn free TRX.
Free-Tron gives you get free TRX every hour when you click a button. You could earn by playing games as well. The best thing about this site is that once you reach their minimum amount of 10TRX, you can withdraw without a withdrawal fee charged.
Faucet Crypto has several options for earning free cryptocurrency. You can choose to only claim the free reward given every forty minutes or to explore the offer walls. It is also possible to earn through referrals, up to 20% of what the person you referred is earning. You can withdraw your earnings directly into your account.
Idle-empire is a platform where you can earn free Tron coins by playing games, answering surveys, watching videos, completing offers, and testing software. After you have acquired up to their minimum amount for withdrawal, you can withdraw into any wallet address you choose. You will get your reward within 24 hours.
Tron Games
Another fun way to earn TRX is to mine them by playing games, then stake them to earn TRX dividends. The higher the difficulty level of the game, the more TRX you can earn.
Here are two games that reward you in TRX: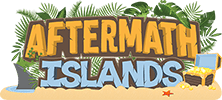 Aftermath Islands involves island owners in a decentralized economy who can buy and sell various items. The more you level up, the more you earn.
Eggies World is an online game on the Tron blockchain. You earn in this game by accumulating EXP and lots of TRX as a reward.
Earn from Airdrops & Giveaways
Cryptocurrency startups use airdrops as a marketing strategy to create awareness about a new business or a new cryptocurrency in the market.
Small amounts of cryptocurrency – usually a new coin – are sent to the wallets of participants. Users receive them in exchange for completing a small task such as viewing a post or retweeting a tweet.
You can typically find airdrops on the company's website or in cryptocurrency forums, and Tron has done a bunch of them. So keep your eye out on social media for #CryptoGiveaway and airdrops where you can earn TRX for free.
Earn by Staking TRX
Staking means keeping cryptocurrency in your wallet for a long time to help secure a blockchain network. Stakers are compensated for the contribution to the network in the form of a network's native token.
On the Tron blockchain, block producers (called super representatives) receive TRX as a reward, which is then given out to their voters. To stake your TRX, you need to freeze it into Tron Power (TP). One TP is equal to one vote. With the TP, you can vote for any SR of your choice. Tron staking yield is around 7% per annum.
If you want to buy TRX, check out our guide to the best cryptocurrency exchanges in 2021.