Kraken vs Coinbase: A Cryptocurrency Exchange Comparison [2022]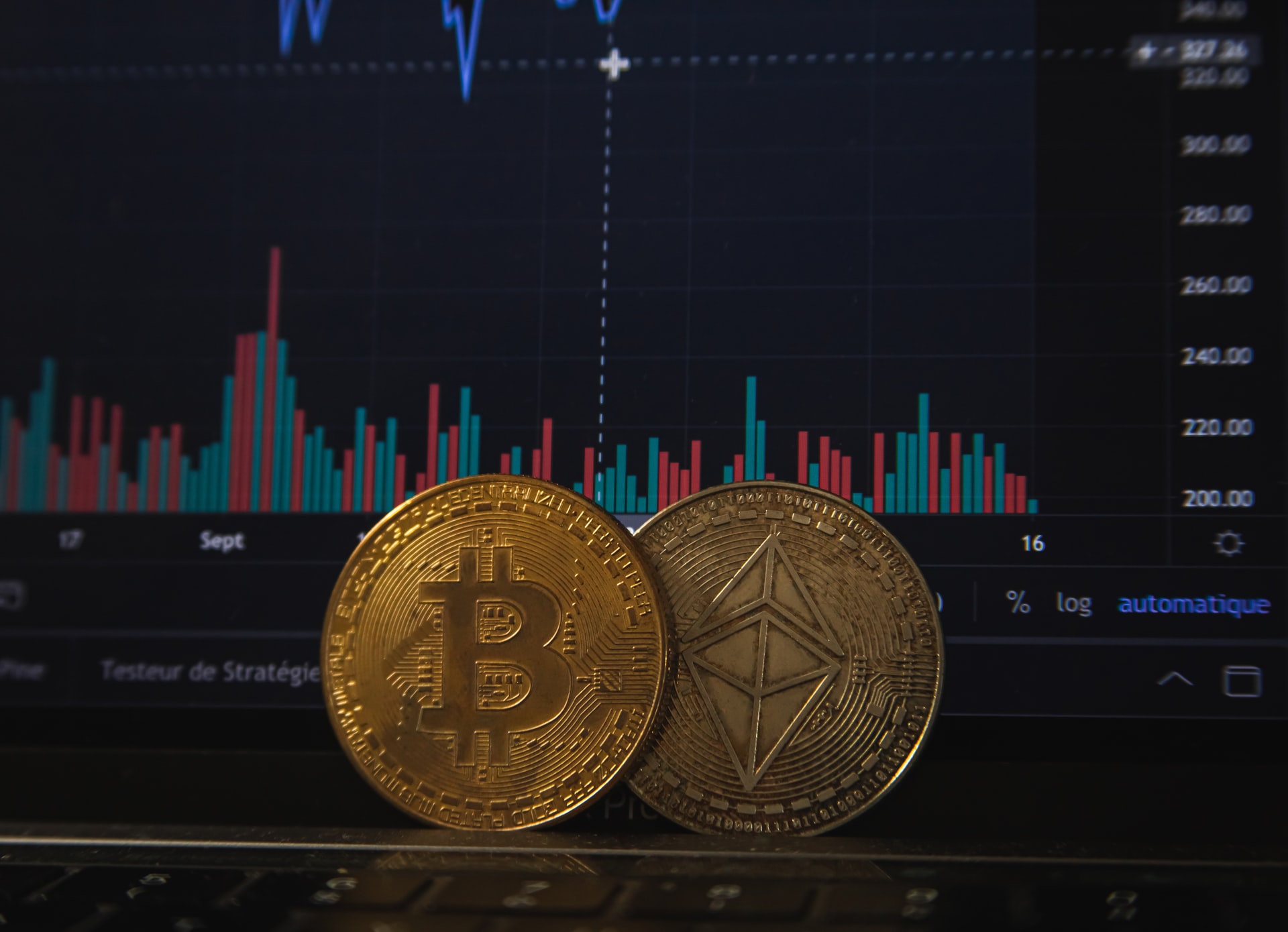 Kraken and Coinbase are among the top US-based crypto exchanges where you can buy and sell most cryptocurrencies. In this Kraken vs Coinbase guide, you will learn how the two exchanges compare.
What is Kraken?
Kraken is a crypto exchange and bank based in San Francisco and owned by Payward, Inc. Jesse Powell founded it in July 2011 as a replacement for the now-defunct Mt. Gox. The exchange is accessible in 190 countries, including most states in the US.

Kraken caters to both institutions and exchanges with a diverse range of services. Developers, for instance, can access a Websockets API for building real-time applications. Kraken is also working on a crypto bank to seamlessly integrate crypto and traditional finance.
What is Coinbase?
Coinbase is a San Francisco-based crypto exchange that Brian Armstrong founded in June 2012. Fred Ehrsam later joined the company as a co-founder. In April 2021, the company went public on Nasdaq through a direct listing. Coinbase is listed under the ticker name, COIN.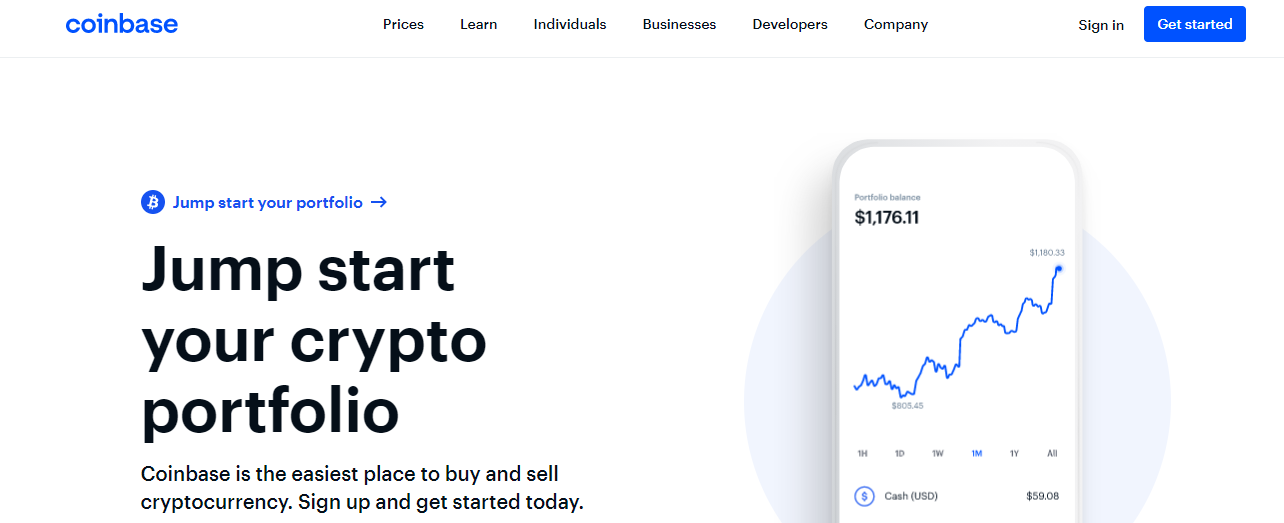 The crypto exchange has more than 56 million verified users and is accessible in the US, Canada, Europe, Australia, and the United Kingdom.
Coinbase has a wide range of products catering to individuals and institutions. Moreover, the exchange provides multiple tools and APIs for developers to build applications. For instance, developers can find tools to help them run infrastructure on several blockchains and connect DApps to mobile wallets.
Kraken Vs Coinbase
Both Kraken and Coinbase are popular exchanges for accessing and trading cryptocurrencies. Below is a Kraken vs Coinbase comparison based on key features.
User Interface
Upon visiting the Kraken website for the first time, you will notice its colourful and intuitive interface with engaging animations. Users can easily tell what the exchange is all about at first glance. They can also access various buttons with ease. After signing up, the dashboard is also easy to use, allowing users to access one feature after another.
Conversely, the Coinbase interface is simple and easy to use. However, it is not as engaging as the Kraken website. The user dashboard after signing up is intuitive, giving users a smooth experience.
Fees
Of the two exchanges, Kraken has the lower fees. So, if you are looking for an affordable exchange, Kraken is clearly better than Coinbase.
Coinbase charges a fee of 3.99 percent on instant buys using a debit card, possibly one of the highest fees in the market. Kraken, on the other hand, claims to charge fees as low as zero percent. Users pay a 0.9 percent fee when they instantly buy stablecoins and FX pairs with USD or another stablecoin. If you buy a stablecoin with another cryptocurrency, you will pay a 1.5 percent fee.
The Coinbase Pro trading fees are between 0.04 percent and 0.5 percent. By contrast, the Kraken Pro fees are between 0.04 percent and 0.26 percent.
Wallet
Kraken does not offer a personal wallet service for its users. However, the exchange allows users to deposit funds to their corporate wallet for safekeeping while they are trading or staking.
On the contrary, Coinbase offers a wallet service available on the web or the mobile app. Users can add the supported cryptocurrencies of their choice and get a QR code for each.
However, both wallets are custodial wallets, which means the companies hold your funds on your behalf.
Available Cryptocurrencies
Coinbase supports over 50 cryptocurrencies. Some of these digital assets include Maker, Chainlink, Wrapped Bitcoin, Bitcoin, and Polygon. Nevertheless, all supported assets are not available in all countries. That means users should confirm the digital currencies accessible in their country before making any deposits.
Kraken has also listed more than 50 cryptocurrencies. They include Aave, Yearn Finance, Ocean, Melon, Bitcoin, and Decentraland. Users should check which cryptocurrencies are available in their country.
Trading Options
Experienced traders can access margin and futures trading on Kraken Pro. You can trade Bitcoin, Ethereum, Litecoin, Ripple, and Bitcoin Cash futures, while margin trading is available for BTC, YUSDT, ADA, TRX, LINK, among others. Traders can leverage up to five times with margin trades and up to 50 times with futures. Through the crypto watch feature, traders can track market movements, analyse various data types, and make trades on crypto through multiple exchanges.
Institutions and high net worth individuals can also trade over the counter to fill large orders. Kraken supports USD, Euro, British Pounds, Canadian Dollars, Japanese Yen, Swiss Francs, and Australian Dollars for OTC trades.
Coinbase Pro is a place where individual traders can trade crypto with various trading pairs. Coinbase Prime, on the other hand, is a place where institutions can purchase large volumes of crypto, keep their digital assets in cold storage, trade crypto, and manage their assets.
Users without trading skills can buy and sell crypto instantly on Kraken and Coinbase. That means that both exchanges are beginner-friendly. Kraken, however, goes a step further to offer trading options for advanced traders.
Supported Payment Methods
Coinbase accepts several payment methods like debit and credit cards, PayPal, wire transfers, SEPA, Swift, and ACH transfers. In contrast, Kraken has fewer payment options. Users can pay using credit and debit cards, other cryptocurrencies, wire transfer, Swift, and SEPA. Card payments on Kraken only support Euro at the moment.
Users that want a wide range of payment methods will find that Coinbase is the better exchange.
Customer Support
Kraken provides 24/7 customer support globally. In the support center, users can find answers to questions under different categories. For instance, if you need help with account verification, you can click this category and look for the relevant answer. Users can also click the live chat button on the right-hand bottom side of the screen to speak with a virtual assistant.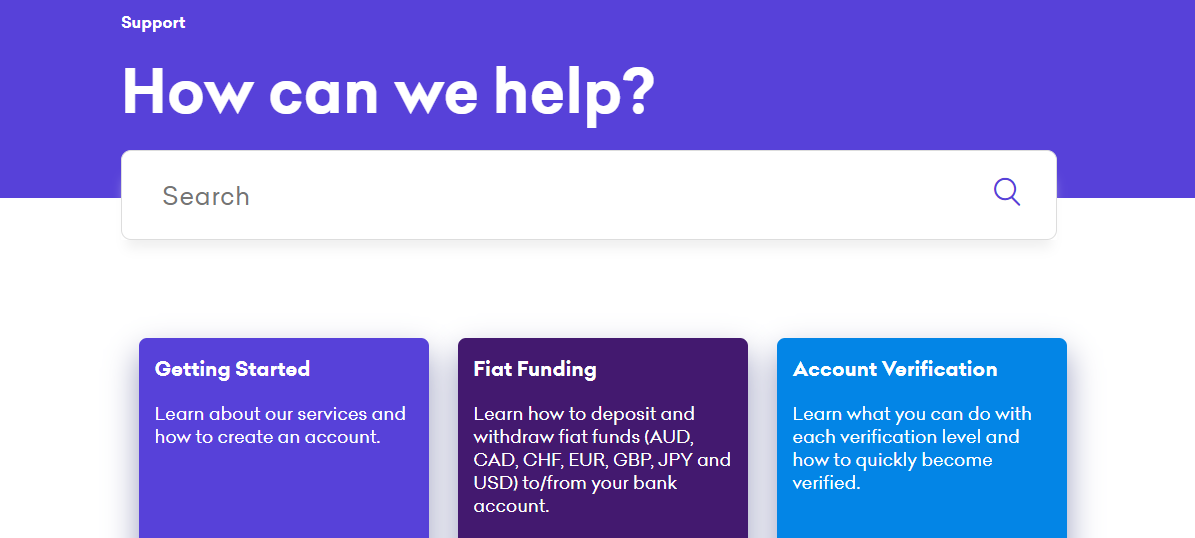 Coinbase, on the other hand, offers a wealth of answers in the help center for Coinbase, Coinbase Pro, Coinbase Custody, and more. You can also talk to the support bot if you need further assistance. Coinbase also provides phone numbers for users that want to lock their accounts because of suspicious activities.

If you still cannot find what you are looking for on both platforms, use the contact button to seek further assistance. Note that Kraken may ask you to sign in before you can access the contact details.
Users could find the customer support experience on Coinbase somewhat frustrating. For instance, if you want to learn what the mobile app offers, you will not find a direct answer when you type "mobile app" in the search field. The support bot is of no help either regarding this matter. Moreover, Coinbase has a lot to improve on the customer service front, according to the bitcoin community on social media.
Security
Kraken has taken numerous steps to safeguard the investments of its users. For instance, it has employed a team of world-class security professionals to keep all systems secure from any vulnerabilities. Also, 95 percent of all digital asset deposits are stored offline, sensitive account information is encrypted, and the platform's servers are under 24/7 surveillance.
Other security features include two-factor authentication, email confirmations for withdrawal, account timeout, and "granular API key permissions with range boundaries," among others. Users can view Kraken's proof of reserves on the website.
By contrast, Coinbase encrypts important data like bank details. It also requires two-step verification from users. FDIC-insured banks maintain pooled cash balances of US customers on Coinbase. Moreover, Coinbase holds the funds of non-US customers in dedicated custodial accounts. The platform stores 98 percent of user funds offline.
Of the two exchanges, Kraken has provided more details about the security measures it has implemented.
Mobile App
Both crypto exchanges offer mobile apps to their customers. Kraken has three apps for different uses. The Kraken Pro mobile app is for advanced trading, the other app supports futures trading, and the newest application allows users to buy and sell crypto with ease. Android and iOS users can download these apps on their devices. The new Kraken app is not available in all supported countries yet.
The Coinbase app enables users to buy, sell and store cryptocurrencies. It is available for both Android and iOS devices.
According to user reviews, the apps from both exchanges are buggy, causing delays. Kraken's provision of more than one app means that users can get the application that best suits their needs. That said, both exchanges have their work cut out for them with regards to exterminating bugs.
Learning Resource
The two exchanges have a learning resource where users can sharpen their knowledge of various crypto subjects. On Kraken, users can read crypto guides, listen to a few podcasts, and watch videos and webinars. For instance, CEO Jesse Powell has covered various topics in the crypto 101 series. The use of videos helps users to understand topics better.
Conversely, Coinbase offers articles on crypto basics and markets. Users can also view a few video tutorials and tips and earn several cryptocurrencies by learning about how they work.
Kraken is the winner here due to the larger and more diverse wealth of learning resources. The webinars are especially great if you want to hear from industry experts like Michael Saylor.
Other Features
Here is a comparison of Kraken vs Coinbase based on other features.
| | | |
| --- | --- | --- |
| Feature | Kraken | Coinbase |
| Status page | Yes | Yes |
| Earning by learning | No | Yes |
| Recurring buys | No | Yes |
| Account management service for advanced clients | Yes | No |
| Crypto indices | Yes | No |
| Bug bounty | Yes | Yes |
| Customer KYC | Yes | Yes |
| Staking | Yes | Yes |
Coinbase Vs Kraken. Which is Better?
After comparing the features above, the question of whether to use Kraken or Coinbase boils down to a simple answer: it depends on what you want.
Both exchanges have almost similar features, which means that either exchange can fulfil your needs of buying and selling crypto. It is only when you need specific features that you can choose one exchange over the other.
Ultimately, crypto users need an exchange that is safe, trustworthy, and easy to use.
Kraken definitely has a better reputation for both security and how they treat their customers. In light of the numerous issues that Coinbase users (and employees) have faced with the company, it is fair to say that Kraken is widely considered the "better" exchange out of the two. However, it always comes down to you – the user – to choose which exchange is right for your trading and investment needs.
To learn more about Bitcoin, download the Bitcoin Beginner's Handbook for free.