5 Ripple Price Predictions That The 'XRP Army' Should Hear in 2022


Ripple (XRP) is one of the most discussed cryptocurrency projects in the market today. Despite the 2018 crypto bear market, XRP has managed to survive and maintain its position as one of the largest cryptocurrencies by market capitalisation.
In this guide, we will highlight five ripple price predictions that every "XRP army" member and investor should hear.
What Are Ripple And XRP?
The Ripple network was developed and deployed by Ripple Labs Inc, a privately held company based in California. Founded by Ryan Fugger and Jed McCaleb, Ripple was formerly known as OpenCoin but rebranded to Ripple in 2013. Ripple is responsible for developing the cryptocurrency XRP and the RippleNet platform.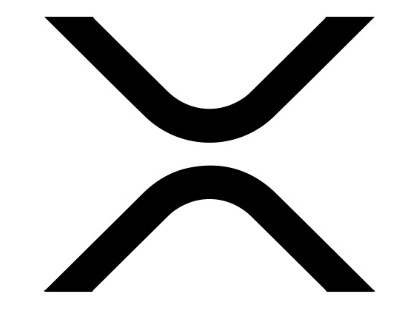 XRP is the native cryptographic asset of the XRP ledger. XRP has a maximum cap of 100 billion units. However, Ripple Labs holds the majority of the cryptocurrency (over 50 percent of the total units) in escrow. This means that less than 40 percent of the cryptocurrency is actually being held by users, a situation that has drawn criticism by a segment of the industry.
XRP has quick settlement times, being able to achieve finality in four seconds, and can process 1,500 TPS, making it on par with Visa and other card networks. XRP can be bought and sold on a range of cryptocurrency exchanges.
Ripple's RippleNet network is comprised of three solutions namely, xRapid, xCurrent, and xVia, which are designed to improve the global value transfer systems especially for banks and financial institutions. It is important to note that only xRapid utilises XRP, mainly to provide liquidity for banks, while the other solutions depend on other aspects of the platform and do not use XRP.
XRP Price Predictions
Nigel Greene: Ripple May Reach the $2 Mark by the End of 2019
Nigel Greene, the founder and CEO of leading financial consultancy deVere Group, believes XRP will gain momentum and its price is likely to reach the $1 to $2 range by year-end.
Speaking with BusinessCloud, Greene explained that Ripple has been cleverly positioning itself as a leading platform for global payments and settlements, especially in emerging economies in Asia, Africa, and Latin America. During the interview, he stated:
"The use of XRP is set to increase and naturally this will positively impact its price. I think it is likely that we'll see it hit the $1.00 price level before year-end. It could even be double this in 12 months' time as XRP adoption and usage soars."
Investing Haven: Ripple Might Rise to $20 in 2019
Investing Haven, a global forecasting platform, predicts that the price of XRP could rise to $20, partly driven by a resurgence of a crypto bull market. Moreover, the company believes that XRP is the cryptocurrency with the highest potential for investors.
Investing Haven backs its XRP price prediction with the belief that XRP's rise will be a result of the success of Ripple being used by banks to facilitate payments and settlements. The partnerships will increase the flow of institutional money into the ecosystem, which will have the effect of making the digital currency attractive to investors.
Also, Ripple recently announced plans to converge their different technology solutions over time into one stack. According to the site, this will have a significant impact on the price of XRP.
BeInCrypto: XRP Could Potentially Reach up to $0.65 in 2019 and up to $7.50 by 2020
Alexander Fred, a cryptoasset analyst at BeInCrypto, believes there are a number of similarities between the corrections in 2017 and 2018, such as the degree of price fluctuations, the duration of time taken to generate downward movement and the rapid price increase before a gradual decrease.
Therefore, the XRP price prediction of a $0.55 to $0.65 range is made with the assumption, that the price will follow the pattern outlined in the previous correction and within the time frames defined.
Interestingly, BeInCrypto also predicts the price of XRP will peak at $9 following a Ripple bull run, during the spring of 2020. However, gradual losses will lead the price to stabilise within the $6.50 to $7.50 range by the end of 2020.
Josh Olszewicz: Ripple Could Eventually Reach Between $4-$5 in the Long-Term
Josh Olszewicz, a reputable technical analyst at Brave New Coin, believes that the price of XRP will rise in the face of continued banking adoption. However, he argues that whether these banking partnerships will result in a long term deal with Ripple or an increase in the value of XRP remains to be seen.
Nevertheless, Olszewicz explains that events such as a direct fiat gateway on either Binance or Coinbase will lead to speculation which would drive the price of XRP substantially.
Olszewicz believes XRP will reach an inflection point and experience a bullish reversal to drive the price to $1.75 and eventually reach between $4 to $5.
Coinswitch: XRP May Reach Between $1.20-$2 in 2019
Coinswitch, a crypto publication, predicts that the XRP price will rise to $2, driven by Ripple's plans to converge into one stack.
Furthermore, the publication believes that a series of initiatives being implemented in 2019 will result in more institutional money flowing to the XRP ecosystem, which will have a positive effect on the price of the digital asset. The developments will make XRP one of the most attractive cryptocurrencies in 2019, Coinswitch claims.
Disclaimer: This is not investment advice. Investing in digital currencies and tokens carries a substantial amount of risk. Consult your investment advisor and/or conduct thorough research before investing in any digital assets.