7 Altcoins You Should Be Aware Of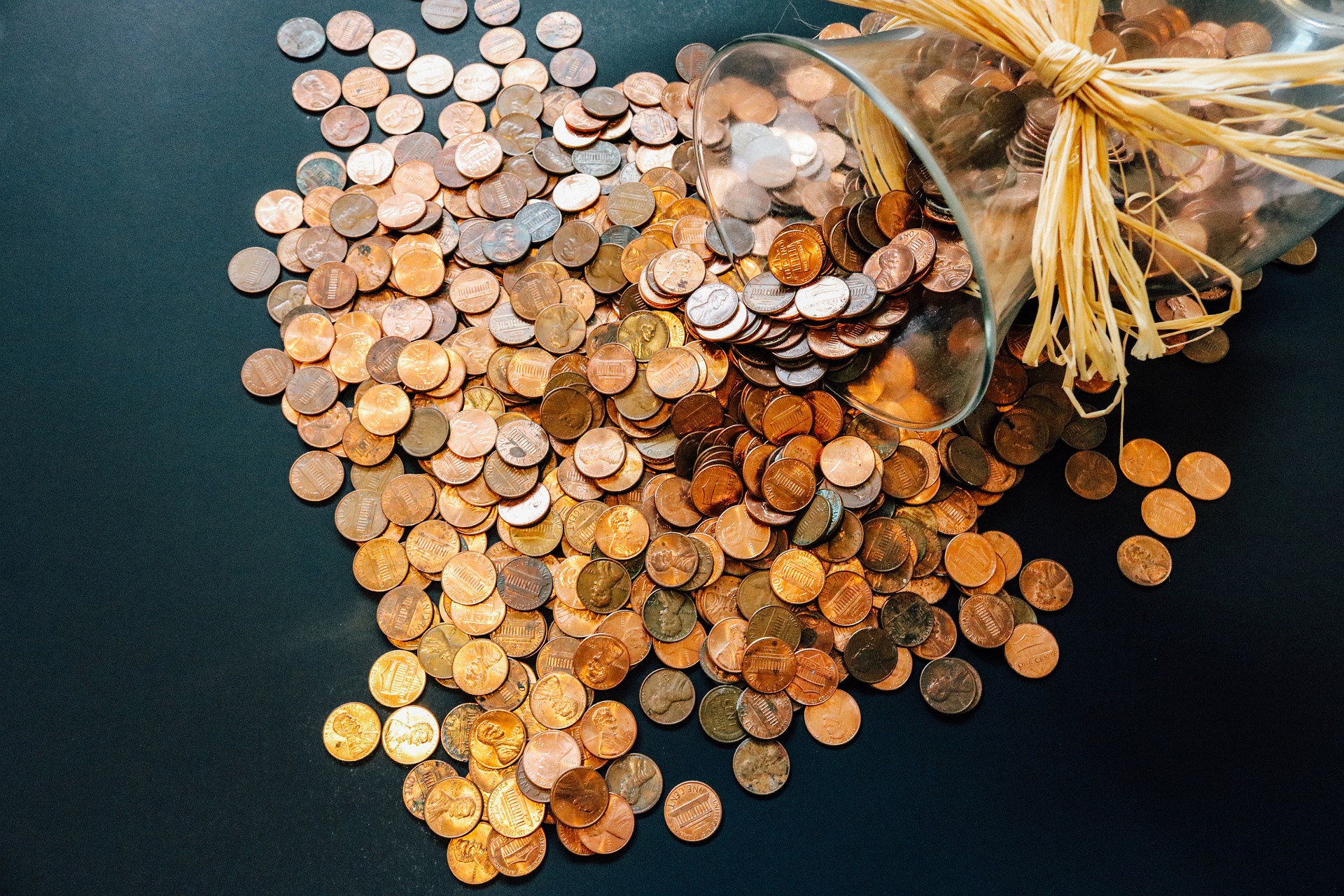 The word altcoin describes every cryptocurrency that is not bitcoin. Altcoins are referred to as bitcoin alternatives because, at least to some extent, most altcoins aim to either replace or improve upon at least one bitcoin component. There are hundreds of altcoins (CoinMarketCap lists over 700 at the time this guide was written), and more appear each month. Most altcoins are little more than bitcoin clones, changing only minor characteristics such as its transactions speed, distribution method, or hashing algorithm. Most of these coins do not survive for very long. In this post, however, you will be introduced to seven altcoins you should be aware of as they have the potential to turn into major global cryptocurrencies.
Ethereum
Ethereum is a blockchain-based platform that lets anyone build and use decentralized applications that run on blockchain technology. Unlike the Bitcoin protocol, Ethereum was designed to be adaptable and flexible. It is easy to create new applications on the Ethereum platform, and with the Homestead release, it is now safe for anyone to use those applications. Rather than give users a set of pre-defined operations (e.g. bitcoin transactions), Ethereum allows users to create their own operations of any complexity they wish as it is a programmable blockchain in the form of so-called "smart contracts". In this way, it serves as a platform for many different types of decentralized blockchain applications. Ethereum's cryptocurrency is called ether (ETH).
Steem
SteemIt is a social media platform where users get paid to post information online. It is powered by blockchain technology and rewards users that upload articles, images, commentary, and blogs while paying users for sourcing and up-voting popular content. The earlier a person up-votes a post that becomes popular, the more they are rewarded. Users are paid half in "Steem Power," a vesting currency that supercharges voting power, and half with Steem Dollars (SBD), which can be exchanged for USD. SteemIt, therefore, creates a great opportunity for African writers to monetize their content.
Siacoin
Sia is a totally new approach to cloud storage platforms where you put data into cloud and still retain control. The token used in the smart contracts to pay the host is what is called the siacoin.  Both the host and the renter put siacons into the contract once the file is created.  The only time the host gets siacoins is if they have the data at the expiry of the contract. If you decide to put up your data on cloud, it is usually one company that will have control of all your data such as Dropbox. In the case of Sia, you are still able to have control over your own data. When you upload a file to Sia, it is encrypted and then uploaded to many hosts, of which none of these hosts can manipulate your data, tamper with your privacy, or hinder you from accessing your data at any given time. The smart contract protects renters by ensuring that no payment is made to the host until the renter's data is stored.
Monero
Monero (XMR) is an open source secure, private and untraceable cryptocurrency created in April 2014. Unlike many cryptocurrencies that are derivatives of bitcoin, monero is based on the CryptoNote protocol and possesses significant algorithmic differences relating to blockchain infrastructure. With Monero, you are your own anonymous bank. Only you control and are responsible for your funds, and your accounts and transactions are kept private from prying eyes. Monero has become a very popular currency used in the dark web in the last 12 months.
Lisk
Lisk is a blockchain application and sidechain platform that provides a full stack solution for the most widespread programming language in the world – JavaScript. Creating one of the best cryptocurrency user experiences with its easily controllable user interface and its integrated App Directory, Lisk is aiming to become the standard for blockchain apps and custom blockchains developed in JavaScript. Lisk (LSK) aims to be the first (successful) of its kind as a modular cryptocurrency. The idea is that every blockchain app is on its own sidechain, separate from the main blockchain. This should help with scalability issues that many cryptocurrencies are facing, such as bitcoin.
HEAT
H.E.A.T. Ledger is an acronym for Heuristically Enhanced Asynchronous Transactions Ledger.  It is completely a new way of structuring cryptocurrency and a peer-to-peer decentralized asset ledger. It is optimized for speed and architected in enterprise friendly Java for custom private chains, HEAT slices the currently used blockchain database technology to modular components and provides flexible scalable server-side technology for corporate needs of any size.
The ledger is built on Java and based on NXT, HEAT is capable of handling over 1000 transactions per second while supporting "unlimited scaling." A press release for the project stated that 20 second or lower blocks generation times, combined with both Proof of Stake and Proof of Work, are what make HEAT so fast.
DASH
Dash (which stands for 'digital cash') is an open source and privacy-centric digital currency that offers instant transactions. It allows you to keep your finances private as you make transactions without having to wait for your transaction to complete. The other advantage is that the transaction fees are much lower than banks or credit cards and are often even free. Payments are received instantly by the other party thanks to InstantX and the cryptocurrency uses a decentralized network, so no centralized third party to trust. Advanced encryption and a 2-tier network are implemented for complete security and it allows you t send money to anywhere in the world.
Synereo Launches Content Creator Platform with Direct Monetisation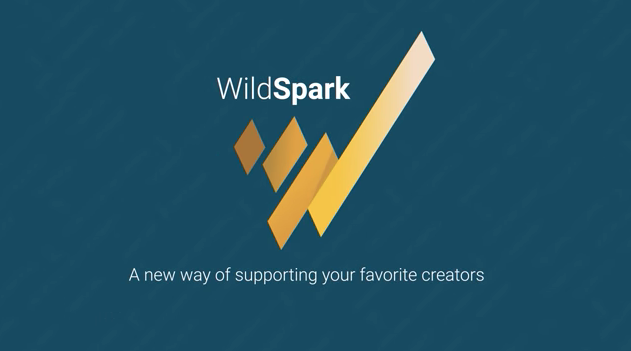 The Internet has enabled people around the world to make money online through the creation and publication of digital content. However, most established content platforms such as YouTube, for example, keep the lion's share of the revenue generated from that content for themselves. End users, on the other hand, can only "support" the creative writers with shares, comments, and likes on the vast majority of platforms. This is what blockchain venture Synereo is aiming to change.
Synereo – a company that is using the blockchain to provide content creators with a solution to monetise directly from their content – has already launched the beta version of their first product called WildSpark. WildSpark will enable content creators make money directly from their content, with zero restrictions, for which they will be rewarded for using Synereo's cryptocurrency AMP. In addition, content curators will also be rewarded for sharing popular high-quality content.
Since WildSpark is currently in open beta, users have been facing some restrictions. Additionally, the platform has so far been working with YouTube only but more platforms are expected to be integrated into the project following their official launch release that is set to happen in two weeks. For now, Synereo has launched a Creator Program and are expecting more than 100 content creators to sign up on the platform.
Creator Program Reward
Synereo offers a noteworthy reward program that is classified into four different tiers: Silver, Gold, Platinum, and Diamond. A content creator in the Silver Tier of Creator Program needs to have more than 300 subscribers; the Gold Tier will need one to have more than 1,000 subscribers; over 7,500 subscribers for the Platinum Tier and the highest being 10,000 subscribers for the Diamond Tier. Content creators will start earning bonuses at 750 AMP for the lowest tier, which will go upwards from there. Synereo has allocated $500,000 for the AMP Creator Program.
YouTube creators interested in joining the program can fill this form.
While creating good content that is engaging is only half of the journey, finding the audience to spread the content is another battle on its own. WildSpark has factored this in and as such, offers a reward for both the creator and curator. Creators using WildSpark as an additional revenue stream can also give their followers an opportunity to earn monetary rewards. When a curator sends AMP to the owner of the content they love, they get a portion of all future AMP rewards that others send to the same content piece. This creates an ecosystem whereby creators are compensated for their content and curators earn by spreading the content.
Why is WildSpark Unique?
While there are other incentivised content creation platforms, WildSpark stands out for users as the platforms they post their content on do not receive any form of reward – and neither does WildSpark itself. If a subscriber gives AMP, it goes directly to the person who created the content and to the person who helped to spread it. The exact calculations for the AMP compensation distribution are outlined in Synereo's whitepaper. However, this is expected to change with developments to the project.
The WildSpark team plans to continue developing the platform to enable content creators to reward their active fans while finding alternative ways for users to promote and monetise their content.
With such a well thought out platform and ambitious plans, WildSpark could become a big success among content creators in Africa as it creates a new avenue for them to generate an income online.
South African Bitcoin Cash Wallet Centbee Raises Funds from nChain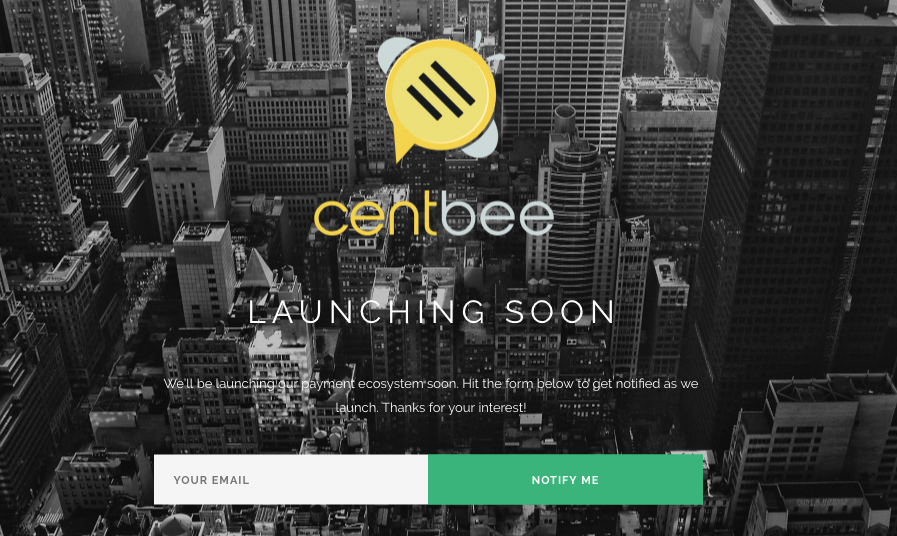 South African blockchain startup Centbee has received an equity investment from nChain – a global leader in research and development of blockchain technologies – for the development of its new mobile bitcoin cash wallet. Centbee aims to make it easy for global consumers to acquire, hold and spend bitcoin cash at retailers and other merchants.
Founded by Lorien Gamaroff and Angus Brown, Sandton-based Centbee will be launching its bitcoin cash (BCH) wallet on the Google Play stores and Apple in 2018 according to nChain's press release. Centbee's vision is to enable users to make payments for goods and services using bitcoin cash as well as enable purchases over-the-counter at accepted retailers.
"Centbee will be rolling out mechanisms for merchants to accept bitcoin payments more cheaply and securely than current bank payment systems. […] In addition, we will help consumers move money simply and cheaply across borders to support family and friends. We have been working closely with regulators in the region to educate, ensure good governance and to address any regulatory risk," Brown said.
Undisclosed Funding Details
When contacted by Ventureburn regarding the amount of funding or stake taken by nChain, Centbee's co-founder, Gamaroff, did not want to divulge the funding details.
"I can't say much other than nChain is the only investor in this funding round and the funding is sufficient for Centbee to meet its envisaged product roadmap," stated Gamaroff.
He went on to add, "In addition to providing financial investment, nChain's research, intellectual property and deep technology expertise will enable Centbee to become a functional and secure wallet provider which will open up Bitcoin Cash merchant payments to a global market."
Ventureburn also reached out to Matthew Gilleard, nChain Reaction's media contact person, who stated categorically that nChain is "the only investor in this funding round'" He added, "The investment amount is confidential but is sufficient for Centbee to meet its planned product roadmap."
Jimmy Nguyen, nChain's Group Chief Executive Officer said,
"Centbee has one of the most user-friendly Bitcoin wallets and merchant payment solutions we have seen. It smartly embraces Bitcoin Cash because its bigger blocks, low fees and fast transaction network represent the true vision of Bitcoin. We look forward to supporting Centbee as it sparks greater merchant and consumer adoption of Bitcoin Cash in sub-Saharan Africa and beyond."
Even YouTube Ads Can Now Have Crypto Mining Malware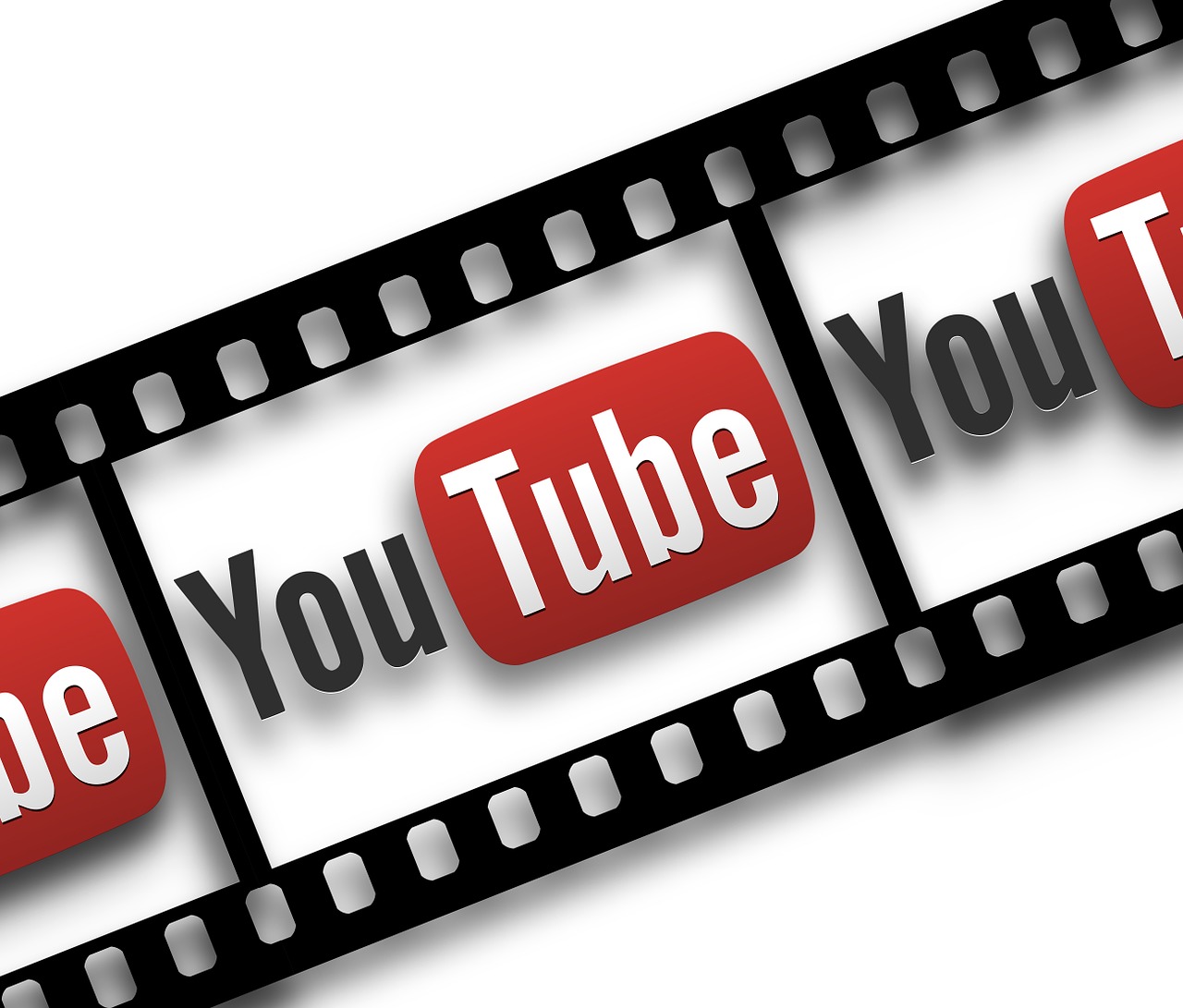 YouTube ads have now become the latest playground for covert cryptocurrency mining malware. The video sharing website was caught displaying ads that covertly use a visitor's CPU power to mine cryptocurrencies.
The issue became evident last week after complaints emerged on social media that YouTube ads were causing a red flag on various anti-virus software. The warnings continued even after users changed browsers and appeared limited to when people visited the YouTube site.
Researchers from Trend Micro –  an international cyber security firm –  confirmed on Friday that there was a strong uptick in the use of Coinhive earlier in the week. According to Trend Micro, attackers were exploiting the DoubleClick ad platform by Google to display the mining malware to YouTube visitors in specific countries such as France, Spain, Taiwan, Japan, and Italy.
The ads have a script that mines the anonymous digital currency Monero (XMR). In nine out of ten cases, the ads publicly make use of the JavaScript given by Coinhive. Ten percent of the remaining time, the ads on YouTube use private mining JavaScript that helps save the attackers the Coinhive cut that is at 30 percent. Both scripts have been programmed to utilise 80 percent of a website visitor's CPU power.
Coinhive is a digital currency mining software that has stirred up a lot of controversies as it allows subscribers to benefit by mining cryptocurrencies using the CPU power of user's computers. The idea behind this is to provide website owners with an alternative monetisation route so that they do not need to fill their websites with adverts. However, the majority of Coinhive scripts have been used without informing users that their CPU power is being drained to mine monero, which is why the Coinhive software is largely being classified as malware today.
Prolonged YouTube Site Visits
Troy Mursch, an independents security researcher, told Ars Technica in an interview:
"YouTube was likely targeted because users are typically on the site for an extended period of time. This is a prime target for cryptojacking malware, because the longer the users are mining for cryptocurrency the more money is made."
Mursch went on to mention the September campaign that used Showtime's website to give cryptocurrency mining ads as an example of video sites that were being targeted by attackers.
In some instances, the malicious mining script had images that displayed ads for fake antivirus programs that then scam people and have them pay for fake programs. A user will run the software thinking it is an antivirus but unbeknownst to them, it is malware. Ads analyzed by researchers at Trend Micro and shared on social media showed that the fake antivirus ads mined Monero coins and used a Coinhive site key. The international cyber security company said the campaign kicked off on the January 18, and that it was hard to know the exact number of coins that had so far been mined.
Google Statement Regarding the Malware
In an email sent to Ars Technica, a Google representative wrote,
"Mining cryptocurrency through ads is a relatively new form of abuse that violates our policies and one that we've been monitoring actively. We enforce our policies through a multi-layered detection system across our platforms which we update as new threats emerge. In this case, the ads were blocked in less than two hours and the malicious actors were quickly removed from our platforms."
While the above statement from Google states that the ads were quickly blocked, Trend Micro's findings showed that the scripts were activated from 18 of January and about a week later – 24 of January to be precise – the company had witnessed a 285 percent spike in Coinhive miners. The Google representative did not respond to any follow up questions regarding the timelines for the blocked ads.
As the web-based crypto mining malware issue becomes more rampant, different antivirus programs are warning people of cryptocurrency mining malware that are present on websites and are providing users with an option to block them.