What is Bitcoin Cloud Mining and is it a Good Investment?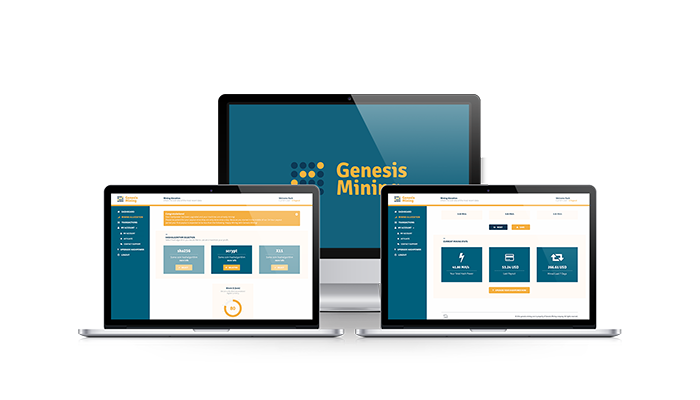 Bitcoin mining refers to the use of your computing power to process transactions on the bitcoin blockchain for which you get returns (in the form of new bitcoins). Bitcoin Cloud Mining refers to the process of 'mining' bitcoins with the use of a remote datacentre that has a processing power that is shared. With cloud mining, you don't need to manage mining hardware. The miner might get lower returns as cloud mining is a service, hence there is a cost involved. Cloud mining enables to people earn bitcoins without the hassle of having to buy and maintain mining hardware.
Genesis Mining is currently the largest provider of bitcoin mining. It is the safest way to purchase hashpower as it doesn't require any software and hardware set up.
Some of the advantages of bitcoin cloud mining are:
No excess heat to endure.
Zero costs of electricity.
No problems of ventilation when handling hot equipment.
There will be no cases of suppliers failing to deliver on time.
One of Genesis Mining's most popular cloud mining contracts is the unlimited bitcoin mining contract, which will run indefinitely as long as the price of bitcoin does not drop to a level where the costs of mining exceed the revenues it generates. If that occurs, machines are shut down and the mining contract ends. Hence, cloud mining is only profitable as long as the price of bitcoin maintains an upwards (or at least sideways) trend.
WATCH OUT FOR SCAMS
Unfortunately, it is important to note that mining scams are on the rise like the possible $500,000 bitcoin cloud mining Ponzi scheme that was uncovered. Potential buyers of cloud mining services need to be extremely careful before purchasing any bitcoin mining contracts as companies posing as bitcoin cloud mining providers are one of the most common scams in the bitcoin economy. Hence, when choosing a bitcoin cloud mining operator, you need to be very careful and always consult community forums, such as bitcointalk.org, to receive information about the cloud mining company you plan to use.
One of my favourite bitcoin publications, BTCManager, has an excellent bitcoin cloud mining comparison site that can help choose a bitcoin cloud mining service, should you decide to purchase cloud mining contracts.
IS BITCOIN CLOUD MINING A GOOD INVESTMENT?
Well, the answer is yes and no. Since the mining difficulty of bitcoin has increased substantially in the last few years, mining at home using bitcoin mining hardware has become unprofitable for individuals as they can not compete with large international mining operations that own warehouses full of bitcoin mining machines.
In terms of bitcoin cloud mining, since the price of bitcoin has continuously increased in recent years, cloud mining contracts have been profitable investments and will stay profitable as long as bitcoin continues to gain in value. Having said that, historical data shows that investors who simply bought and held bitcoin made higher returns than those who invested in bitcoin cloud mining contracts.
Hence, it is up to you to decide whether you prefer to invest a larger amount once to then receive smaller daily or weekly bitcoin payouts "indefinitely" or do you prefer to buy and hold bitcoin and benefit purely from the capital gains of the digital currency?
There is an excellent article on how long it will take you to generate a return on investment using the most prominent cloud mining provider Genesis Mining by 99Bitcoin's Ofir Beigel on Finance Magnates. If you are considering investing in a cloud mining contract, you should read this post first.
WHY I CLOUD MINE BITCOINS
Personally, I cloud mine bitcoin using Genesis Mining for idealistic reasons. I purchased their cheapest lifetime bitcoin mining contract (for $30) as I want to play my small part in ensuring that the bitcoin network continues to operate effectively. To get a return on investment it will take me well over a year, provided the price of bitcoin stays stable. Having said that, I am not too fussed about $30 should I not break even on this "investment" anytime soon. 
While you may like the idea of receiving regular passive income payments in bitcoin (I know I do!), you will most likely generate a much better return on investment by investing bitcoin peer-to-peer loans or simply buying and holding various promising cryptocurrencies (such as Dash, ether or everyone's favorite bitcoin) as long-term investments.
Is Egypt Finally Warming Up to Bitcoin?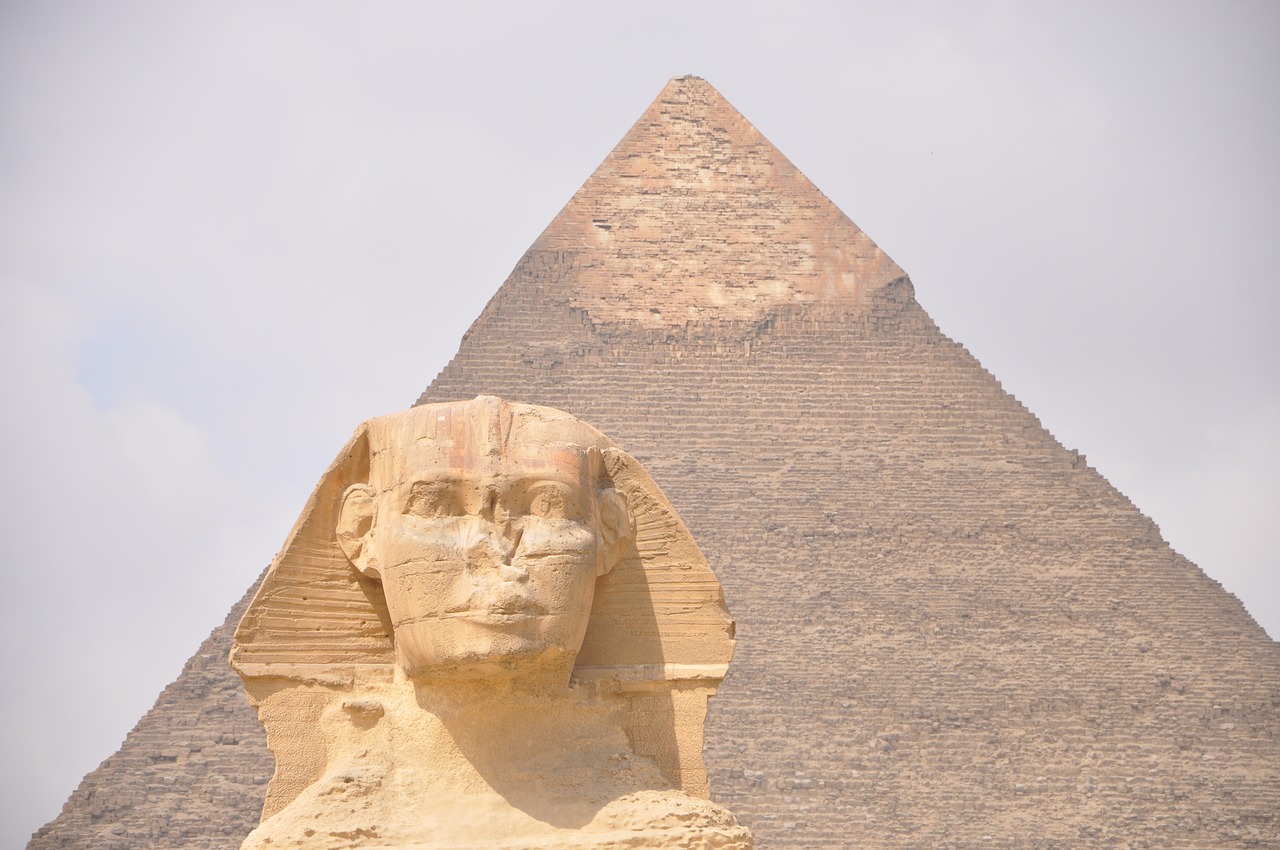 A new banking law has given the Central Bank of Egypt (CBE) the right to ban the establishment, promotion or operation of platforms issuing or trading cryptocurrencies without acquiring the required licenses. However, this move suggests that the country is softening its stance on bitcoin as it enables crypto startups to operate under an official license.
The New Banking Law
According to an unnamed official source that spoke to MENA news agency, CBE's Board of Directors has the right to regulate cryptocurrencies and demand for multiple licenses under the new draft bill. The draft bill acknowledges the importance of financial technology, keeping pace with global banking changes, and leveraging modern technology to provide financial and banking services.
"The new law provides legal authority for the electronic authentication of bank transactions, electronic payment orders, and transfer orders as well as for the electronic settlement of checks and the issuance and circulation of electronic checks and electronic discount orders provided that Board of Directors of CBE issue rules and procedures regulating all the aforementioned actions," the source said.
Furthermore, these electronic means will have the same authenticity as original papers as long as they meet the set technical criteria, the source stated.
The new draft bill is not yet available for public reading.
Is Egypt Warming Up to Crypto?
In 2018, Egypt's Grand Mufti Shawki Allam banned cryptocurrencies based on Islamic law that declared these currencies as potential threats to the current financial system and risky due to scams and extreme price fluctuations. Moreover, he disregarded cryptocurrencies, such as bitcoin, because they can be issued and used without the control of any governing authority.
The new law could be a sign that the country is warming up to cryptocurrencies as crypto firms continue to penetrate the North African market and as the CBE considers issuing a digital currency.
How easy or difficult it will be for crypto startups to register for licenses remains to be seen. However, it does signal a willingness by Egyptian authorities to talk with the industry as opposed to outright ban it as has been the case previously.
Crypto.com Introduces Crypto Earn and Crypto Credit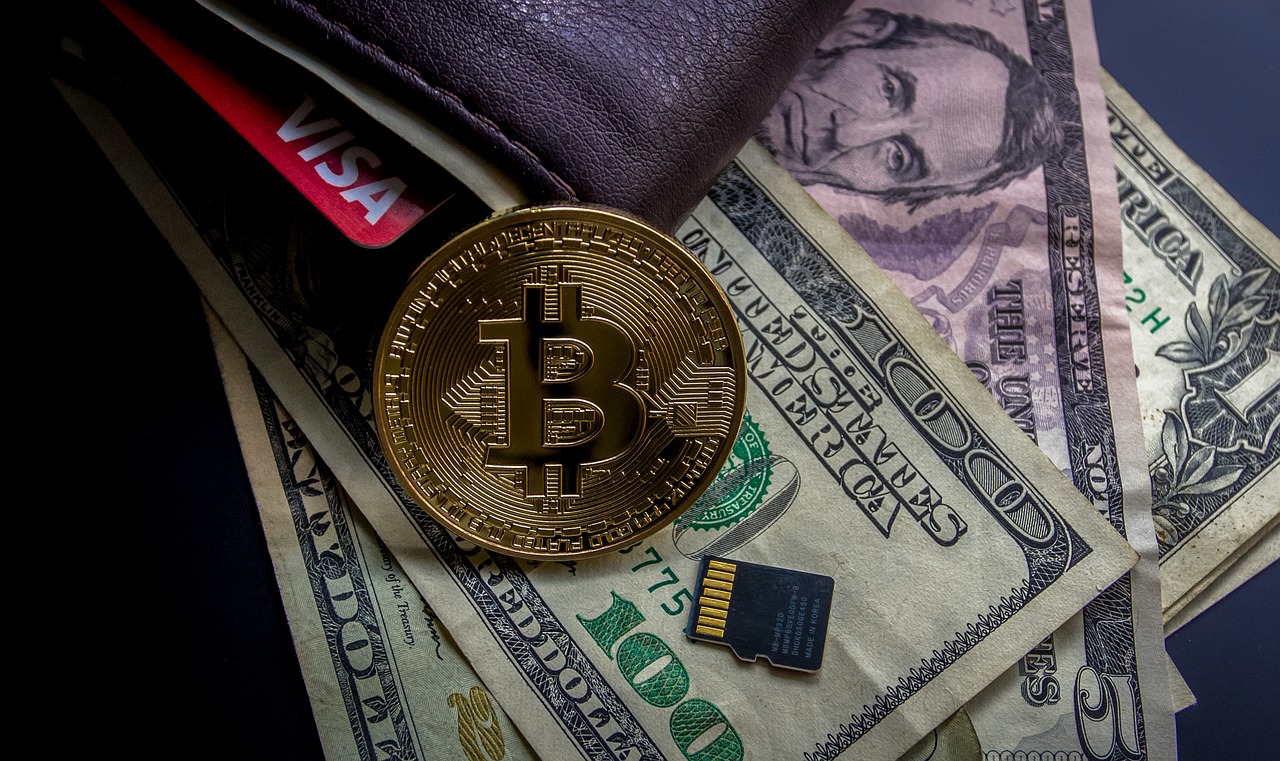 Cryptocurrency platform Crypto.com has introduced Crypto Earn and Crypto Credit to enable users to earn interest on their coins and borrow by using digital currency as collateral.
Crypto Earn And Crypto Credit
Crypto Earn is a financial product that allows users to earn as much as eight percent per annum in interest on their cryptoasset holdings.
To do this, users deposit digital assets into Crypto Earn through the Crypto.com app and then begin accumulating interest each day through their preferred cryptocurrency. To get started with Crypto Earn, users will have bitcoin, Paxos, and TrueUSD to choose from, according to a company press release.
Crypto.com is offering users two fixed periods namely one-month and three-month terms to earn interest on digital assets. The company will soon provide users with a flexible holding term. With Crypto Earn, you can also withdraw and deposit coins at no fees and spend what you earn.
Crypto Credit gives users instant loans with bitcoin as collateral. Users are free from fixed repayment schedules, monthly fees, payment deadlines, and late fees which financial institutions such as banks often impose. Users, therefore, enjoy a flexible repayment schedule in the twelve months from the beginning of the credit term.
Furthermore, users owning MCO tokens staked in the app receive a special rate of eight percent per annum. Users can use their loans to buy more cryptocurrencies on the app or they can spend it on the MCO Visa Card with cash back of up to five percent.
Other benefits of using Crypto Credit are that you do not require credit checks and that you can get the credit limit you want.
"Crypto Earn offers the most attractive interest rates in the market today. With the MCO Visa Card and Crypto Credit, we are uniquely positioned to do it while maintaining sustainable unit economics. MCO Visa Card, Crypto Earn, and Crypto Credit together form a powerful product suite that nobody else in the industry has today. We have never been more excited about the potential of our platform and look forward to continue scaling it globally later this year," said Kris Marszalek, co-founder and CEO of Crypto.com.
Different Kinds of Bitcoin Trading Strategies You Should Know About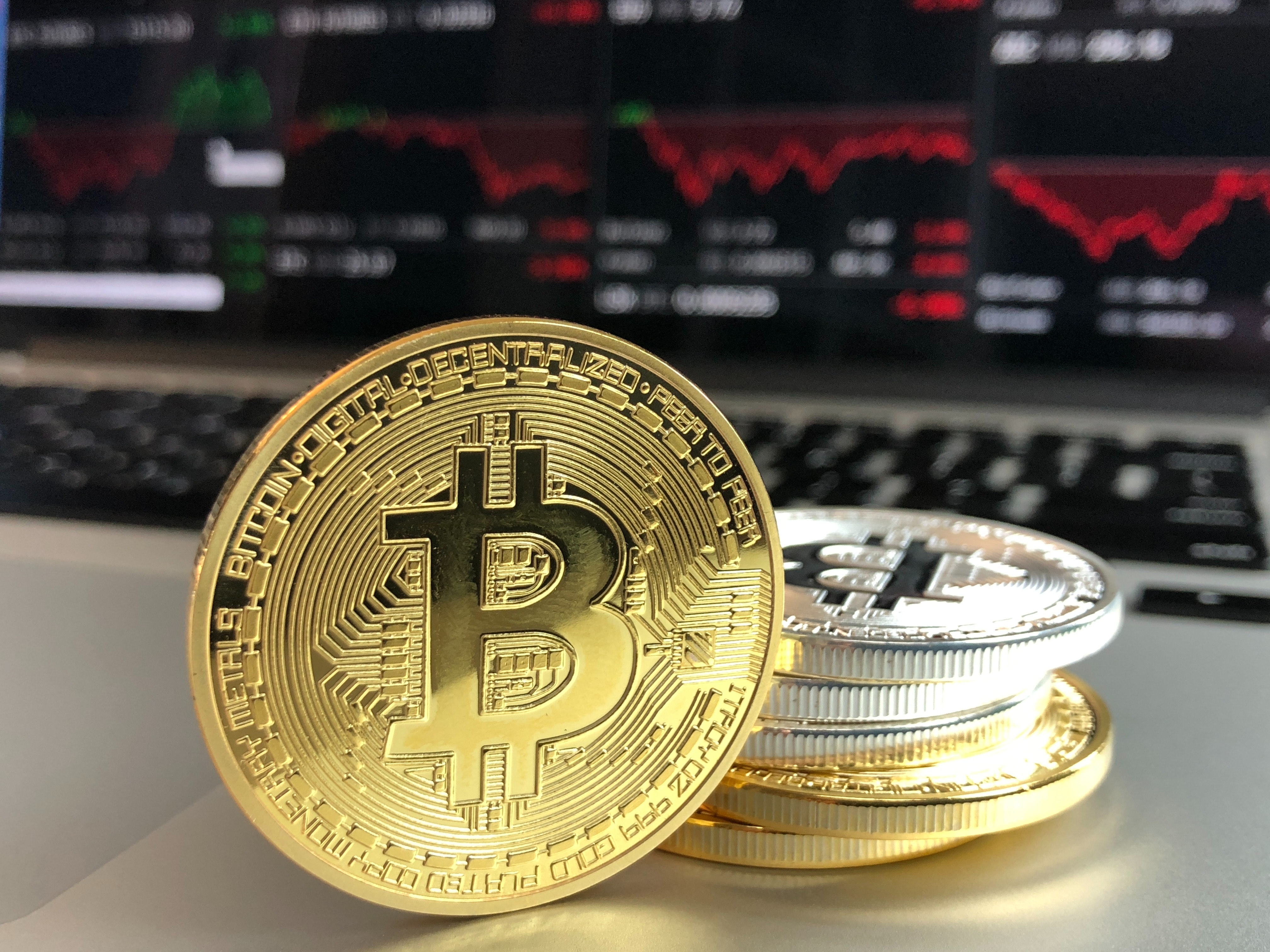 Bitcoin has been around for over 10 years now. There are a lot of things that have evolved with it over the years, including how easy and secure it is to buy, the different ways we can buy it, and the various bitcoin trading strategies that people use now.
There are a lot of bitcoin trading strategies now that it could intimidate a lot of newbies trying to get into bitcoin. The truth is, each strategy caters to a specific kind of trader so if you're new, these strategies might be worth looking into before you invest any kind of money.
Different Strategies
To help get you started on choosing the kind of strategy you're looking for, here are the two most common strategies that bitcoin traders use:
HODLing
You may have seen this slang around while doing your research. "HODL" refers to holding your position. It was created in 2013 when bitcoin's price was dropping but a certain user decided not to sell his shares. He meant to write "HOLDing" but ended up making a typo instead: "HODLing". It eventually caught on and people decided to give it a new meaning: "Holding On for Dear Life."
The HODLing strategy refers to the holding of your bitcoins in hopes that your investment will grow over time. To start HODLing, buy bitcoins in bulk when the price is low and then keep it close while watching the crypto market. People can hold their positions from weeks to months to even more than a year. It's the easiest and one of the more common trading strategies.
Day-trading
Day-trading is another very common form of trading in the bitcoin world. The strategy refers to closing all your positions before the day ends. It involves executing long and short trades to capitalize on the market price of that day. Basically, this prevents having open positions overnight by finishing all your trades within the day.
It's a more technical form of trading and it requires your full attention and a lot of your time. You'll need to keep a close eye on all your positions and possibly watch multiple screens to do so. It requires a high degree of focus as well as a good knowledge of how the crypto industry works.
Just getting started
These two trading strategies are literally the most common forms of trading. There are so many more strategies such as swing trading and alt-coin filipping that you'll need to learn but these two should get you started on your bitcoin journey.
Now, all you'll have to do is decide on which of the two suits you more. Be sure to figure out your game plan before getting into bitcoin at all and your style should follow.
This guest post was contributed by cryptocurrency education and news platform WeAreCryptos.