7 Altcoins You Should Be Aware Of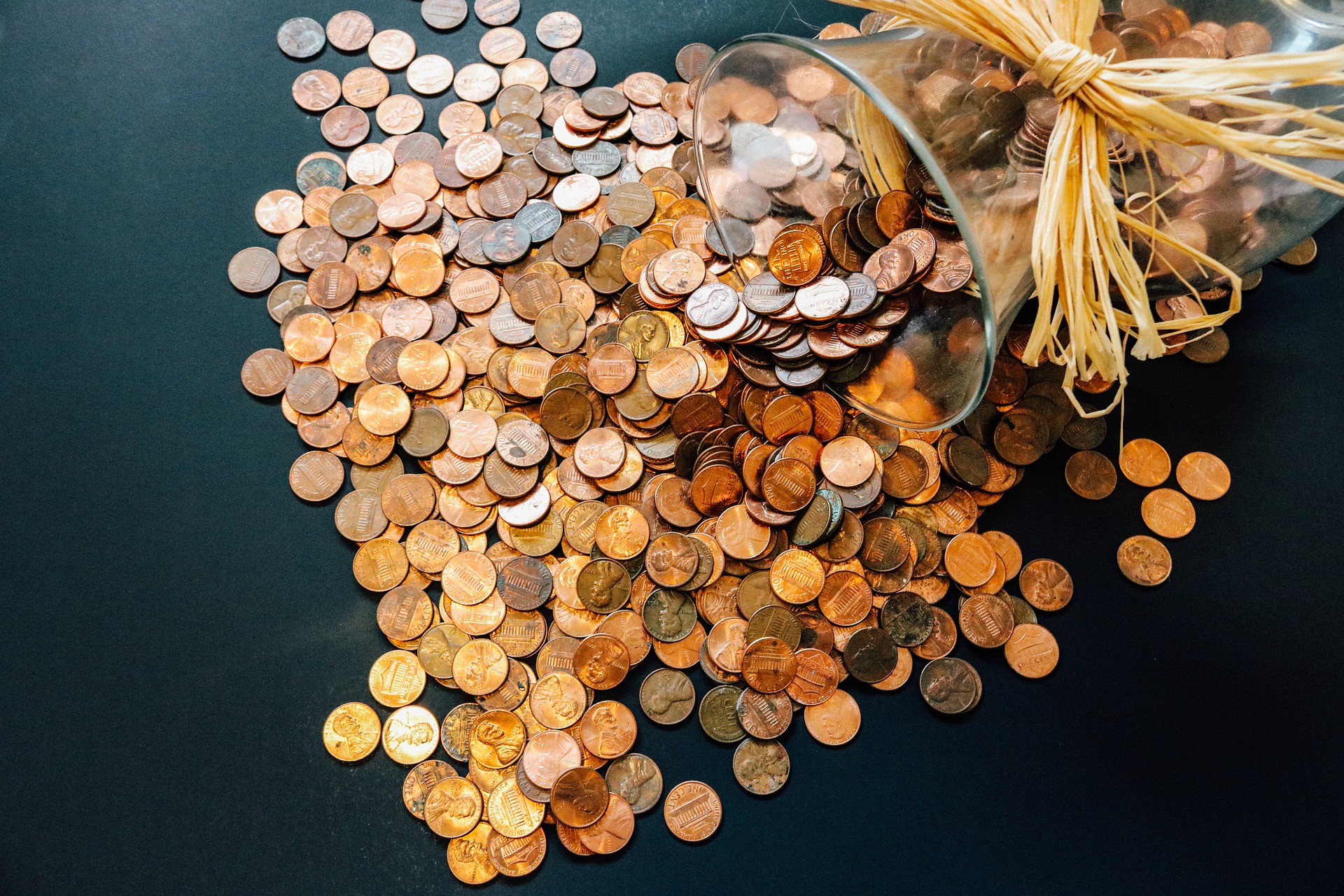 The word altcoin describes every cryptocurrency that is not bitcoin. Altcoins are referred to as bitcoin alternatives because, at least to some extent, most altcoins aim to either replace or improve upon at least one bitcoin component. There are hundreds of altcoins (CoinMarketCap lists over 700 at the time this guide was written), and more appear each month. Most altcoins are little more than bitcoin clones, changing only minor characteristics such as its transactions speed, distribution method, or hashing algorithm. Most of these coins do not survive for very long. In this post, however, you will be introduced to seven altcoins you should be aware of as they have the potential to turn into major global cryptocurrencies.
Ethereum
Ethereum is a blockchain-based platform that lets anyone build and use decentralized applications that run on blockchain technology. Unlike the Bitcoin protocol, Ethereum was designed to be adaptable and flexible. It is easy to create new applications on the Ethereum platform, and with the Homestead release, it is now safe for anyone to use those applications. Rather than give users a set of pre-defined operations (e.g. bitcoin transactions), Ethereum allows users to create their own operations of any complexity they wish as it is a programmable blockchain in the form of so-called "smart contracts". In this way, it serves as a platform for many different types of decentralized blockchain applications. Ethereum's cryptocurrency is called ether (ETH).
Steem
SteemIt is a social media platform where users get paid to post information online. It is powered by blockchain technology and rewards users that upload articles, images, commentary, and blogs while paying users for sourcing and up-voting popular content. The earlier a person up-votes a post that becomes popular, the more they are rewarded. Users are paid half in "Steem Power," a vesting currency that supercharges voting power, and half with Steem Dollars (SBD), which can be exchanged for USD. SteemIt, therefore, creates a great opportunity for African writers to monetize their content.
Siacoin
Sia is a totally new approach to cloud storage platforms where you put data into cloud and still retain control. The token used in the smart contracts to pay the host is what is called the siacoin.  Both the host and the renter put siacons into the contract once the file is created.  The only time the host gets siacoins is if they have the data at the expiry of the contract. If you decide to put up your data on cloud, it is usually one company that will have control of all your data such as Dropbox. In the case of Sia, you are still able to have control over your own data. When you upload a file to Sia, it is encrypted and then uploaded to many hosts, of which none of these hosts can manipulate your data, tamper with your privacy, or hinder you from accessing your data at any given time. The smart contract protects renters by ensuring that no payment is made to the host until the renter's data is stored.
Monero
Monero (XMR) is an open source secure, private and untraceable cryptocurrency created in April 2014. Unlike many cryptocurrencies that are derivatives of bitcoin, monero is based on the CryptoNote protocol and possesses significant algorithmic differences relating to blockchain infrastructure. With Monero, you are your own anonymous bank. Only you control and are responsible for your funds, and your accounts and transactions are kept private from prying eyes. Monero has become a very popular currency used in the dark web in the last 12 months.
Lisk
Lisk is a blockchain application and sidechain platform that provides a full stack solution for the most widespread programming language in the world – JavaScript. Creating one of the best cryptocurrency user experiences with its easily controllable user interface and its integrated App Directory, Lisk is aiming to become the standard for blockchain apps and custom blockchains developed in JavaScript. Lisk (LSK) aims to be the first (successful) of its kind as a modular cryptocurrency. The idea is that every blockchain app is on its own sidechain, separate from the main blockchain. This should help with scalability issues that many cryptocurrencies are facing, such as bitcoin.
HEAT
H.E.A.T. Ledger is an acronym for Heuristically Enhanced Asynchronous Transactions Ledger.  It is completely a new way of structuring cryptocurrency and a peer-to-peer decentralized asset ledger. It is optimized for speed and architected in enterprise friendly Java for custom private chains, HEAT slices the currently used blockchain database technology to modular components and provides flexible scalable server-side technology for corporate needs of any size.
The ledger is built on Java and based on NXT, HEAT is capable of handling over 1000 transactions per second while supporting "unlimited scaling." A press release for the project stated that 20 second or lower blocks generation times, combined with both Proof of Stake and Proof of Work, are what make HEAT so fast.
DASH
Dash (which stands for 'digital cash') is an open source and privacy-centric digital currency that offers instant transactions. It allows you to keep your finances private as you make transactions without having to wait for your transaction to complete. The other advantage is that the transaction fees are much lower than banks or credit cards and are often even free. Payments are received instantly by the other party thanks to InstantX and the cryptocurrency uses a decentralized network, so no centralized third party to trust. Advanced encryption and a 2-tier network are implemented for complete security and it allows you t send money to anywhere in the world.
RightMesh Partners with Golix Exchange to Improve Internet Connectivity in Uganda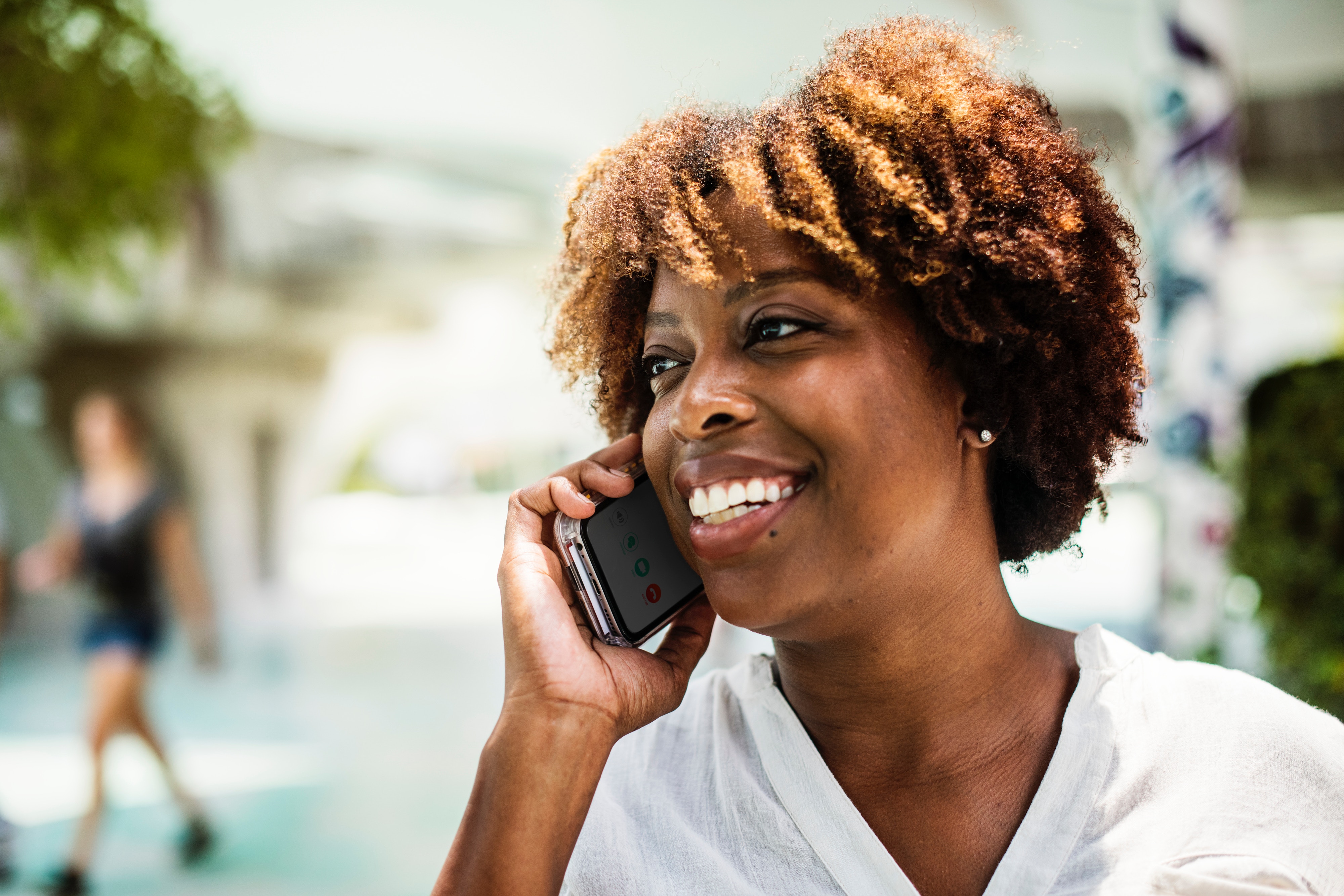 RightMesh, a connectivity company currently developing a decentralised mobile mesh network, announced that their RMESH tokens will now be listed on Golix in Uganda.
Golix, founded in 2014, is one of Africa's leading cryptocurrency exchanges with its headquarters in Zimbabwe. Golix joins RightMesh's mission of bringing online connectivity to the people of the African continent. This will be done by harnessing the combined power of a mobile mesh network, blockchain, and its own RMESH tokens within a self-forming, self-healing mesh network.
The integration of Rightmesh's software is easy in any application without additional hardware. The hardware infrastructure powering this initially is the individual users of Android phones.
In May this year, RightMesh announced the successful completion of a $30 million token sale.
"It's important for us to partner with like-minded companies focused on connecting the next billion users," said John Lyotier, RightMesh's co-founder.
"In order for us to start bridging the digital divide, we need people living in areas with poor infrastructure to have access to RMESH tokens so they can start connecting with each other using their smartphones," he added.
Lyotier said that Golix makes it easy for Ugandans to buy and sell cryptocurrencies. He also looks forward to working with them to have a real and lasting impact for people in the region.
Under the agreement, Golix users living in Uganda have access to the tokens, made available on September 10, 2018.
Uganda's Oppressive Social Media Tax
Since July 2018, Ugandans have had to pay a daily tax on social media apps due to an oppressive taxation law passed by parliament. These high costs of taxation have played a crucial role in limiting access to these important applications for many Ugandans. However, introducing a mobile mesh networking could avoid those high fees because data does not go through a central ISP. 
Golix CEO, Tawanda Kembo, said: "Internet connectivity in Africa has an interesting juxtaposition. The many that cannot afford internet connectivity mostly jump through hoops to get connections that are slow and have restrictions as to what content can be accessed."
"In Africa, it's very expensive to be poor. On the hand, the privileged few who can afford good subscriptions mostly underutilise their internet subscriptions and pay for more than they actually use. By reducing the cost for the former to get connectivity, and providing a benefit for the latter for sharing their connection, RightMesh solves this problem for both demographics. We have needed a solution like this in Africa for years," added Kembo.
Purchasing mobile data from others once the protocol goes live, will be done using RMESH tokens. They are planning to launch RightMesh Soft Mainnet and release its first commercially available app in Q1 of 2019.
Swiss Franc-backed Cryptocurrency Will Be Issued in Switzerland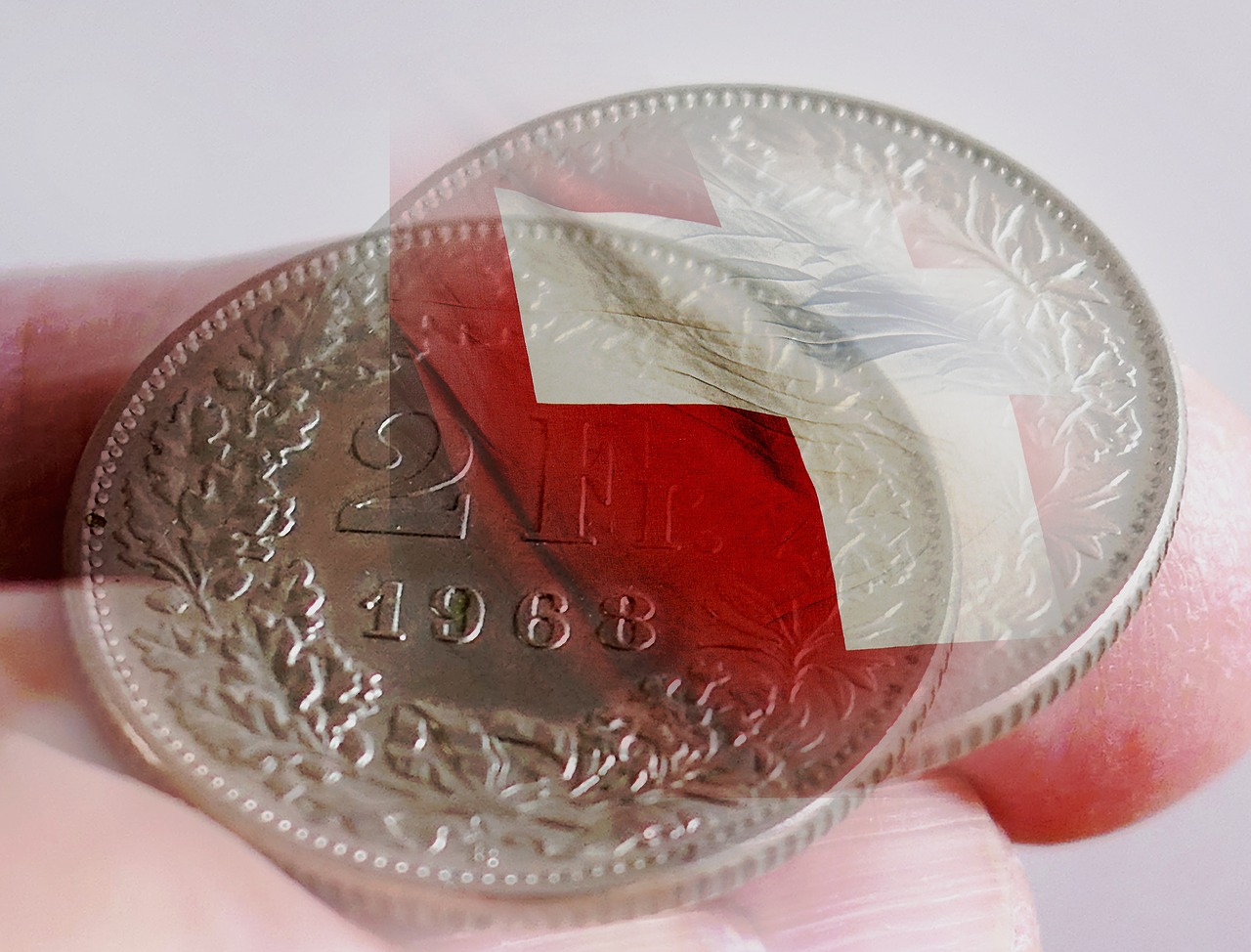 Swiss company Alprockz AG announced the development of a new financial tool, the ROCKZ stable coin, according to the official press release. The new asset will be issued on the Ethereum platform and backed by the Swiss franc.
ROCKZ has no difference from the rest of the stable cryptocurrencies: its rate does not demonstrate the volatility, unlike that of Bitcoin or Ethereum, it is stable as traditional money, and at the same time supports the speed of digital currency transactions. The most important difference of this coin is that it is backed by the Swiss franc. From now on, Swiss funds may start going into the crypto market much faster. The company's press release also states that it will store 90 percent of reserve funds in CHF banknotes in Swiss high-security bank depositories. Another 10 percent will be placed in various Swiss banks to provide sufficient liquidity.
Thus, ROCKZ eliminates the main drawbacks of cryptocurrencies and creates a buffer between digital assets and the traditional economy. The developers of the new coin have also considered the mistakes of Tether (a stablecoin, backed by USD).
"ROCKZ will replace Tether as the major pair used to take profits and stay in cash by crypto investors. Technically and legally superiority – this is what we have achieved. You can't beat us there, you can only copy us," said the ROCKZ founder, Yassine Ben Hamida.
Representatives of Alprockz AG are planning to publish monthly financial reports, which will contain all the information – from the volume of emission to the names of banks in which the fiat is stored – ensuring the stability of ROCKZ. In the fourth quarter of 2018, Alprockz AG will launch the ICO.
After receiving funding, the company will deploy the infrastructure for interacting with banks and developing new financial products – stable coins, secured by the euro and the South Korean won.
On September 10, 2018, the launch of stable coins backed by the US dollar was also reported by the Winklevoss brothers and the Paxos company.
*Readers should do their own due diligence before taking any actions related to the company, product or service. BitcoinAfrica.io is not responsible, directly or indirectly, for any loss or damage caused by or in connection with the use of or reliance on any content, product or service mentioned in this guest post.*
Gold-Backed Cryptocurrency OneGram to Launch in South Africa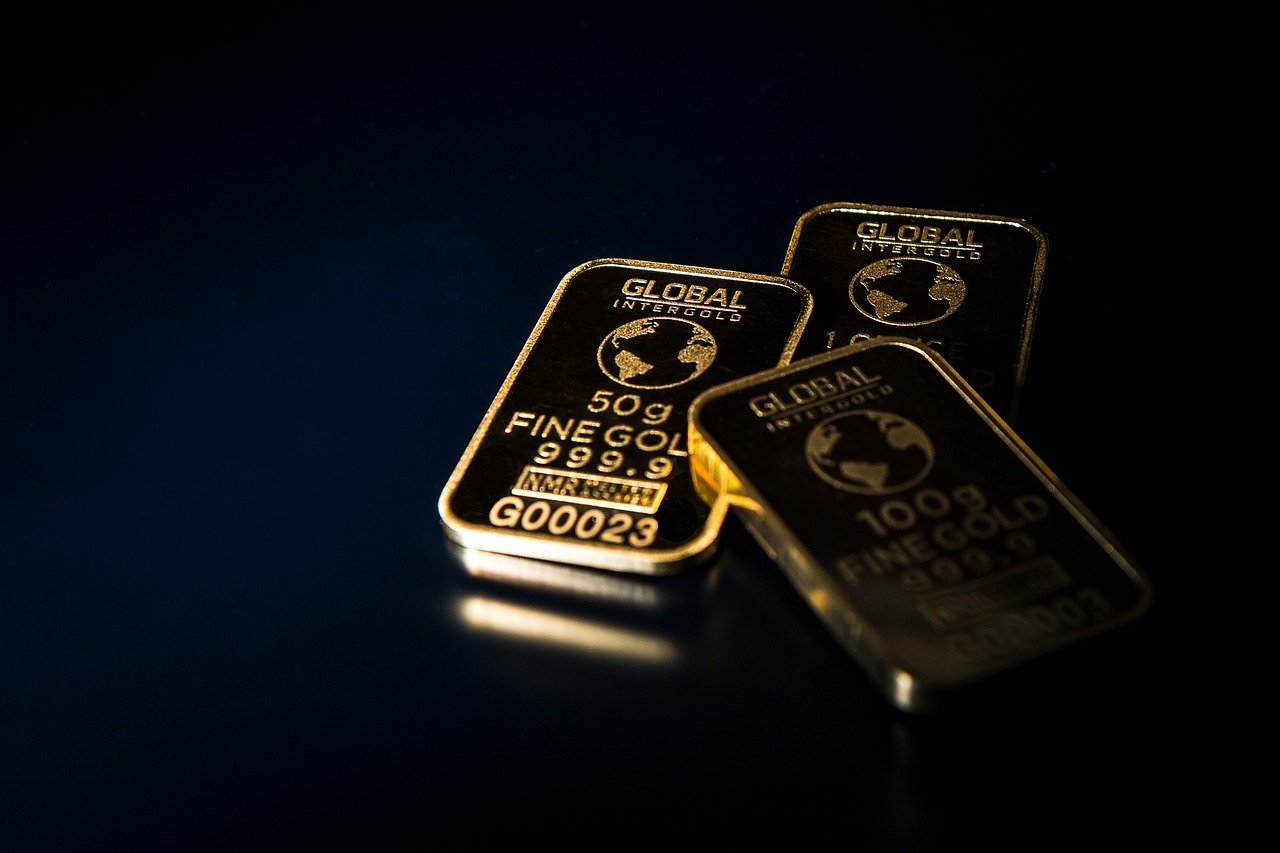 Gold-backed cryptocurrency OneGram has entered the South African market to offer investors the possibility to invest in tokenised gold and to diversify away from more volatile cryptographic assets.
The cryptographic asset markets have been in a heavy bear market for most of 2018. Unsurprisingly, therefore, stablecoins and asset-backed coins have gained in popularity as they can be used by investors to store their funds during a market downtrend.
OneGram – A Gold-backed Cryptocurrency
Most cryptocurrencies lack the backing of a tangible asset or collateral, leaving their value up to market forces. It has been debated whether solving the "volatility issue" of cryptocurrencies will increase investor confidence in digital assets, and by extension, increase adoption by the mass market. The OneGram team has embarked on the journey to create an asset-backed token that could test this thesis.
OneGram was co-founded by Ibrahim Mohammed to become the first digital coin backed by gold reserves as well as provide full compliancy with Shariah law.
OneGram uses a proof of stake consensus mechanism, whereby the token holders with a greater stake are responsible for verification and appendage of transactions to the blockchain. There is no mining on the blockchain platform. Instead, stakeholders are incentivised to act in the best interests of the network to continue earning new coins for staking.
Since its release in January 2017, it has reportedly been adopted by over 100,000 investors in 88 countries, and it has raised over $400 million in its initial coin offering. Significant interest has been shown in Africa, particularly in South Africa, Kenya, and Nigeria, as it offers investors a strong incentive to invest in a cryptocurrency without the risks of volatility that have marked other crypto assets.
A 1 percent fee is charged on every transaction on the platform. 70 percent of the fee goes to buying gold, thereby ensuring that there will be sufficient reserve of gold to back the cryptocurrency. 30 percent of the fee goes to the maintenance of the network, such that 2.5 percent is allocated to OneGram Foundation, a charitable organisation and another 2.5 percent to the validators; and 25 percent is the network's profit.
Optimism
OneGram founder Ibrahim Mohammed is confident about the cryptocurrency, expressing optimism about it, its potentially increasing demand in Africa and the future of regulation for cryptocurrencies. The company chose Shariah compliance, for its strength in protecting investors' rights. They envision setting an example for other blockchain platforms in creating optimal regulations and policies for digital assets, thereby making it easier for investors to adopt these alternative avenues of investment.
Mohammed hopes that the future will be asset-backed, in order to ease the onboarding of regulators, who have been struggling to provide guidelines and standards for cryptocurrencies.
*Readers should do their own due diligence before taking any actions related to the company, product or service. BitcoinAfrica.io is not responsible, directly or indirectly, for any loss or damage caused by or in connection with the use of or reliance on any content, product or service mentioned in this article.*