Meet Africa's Blockchain Startups: Cryptogene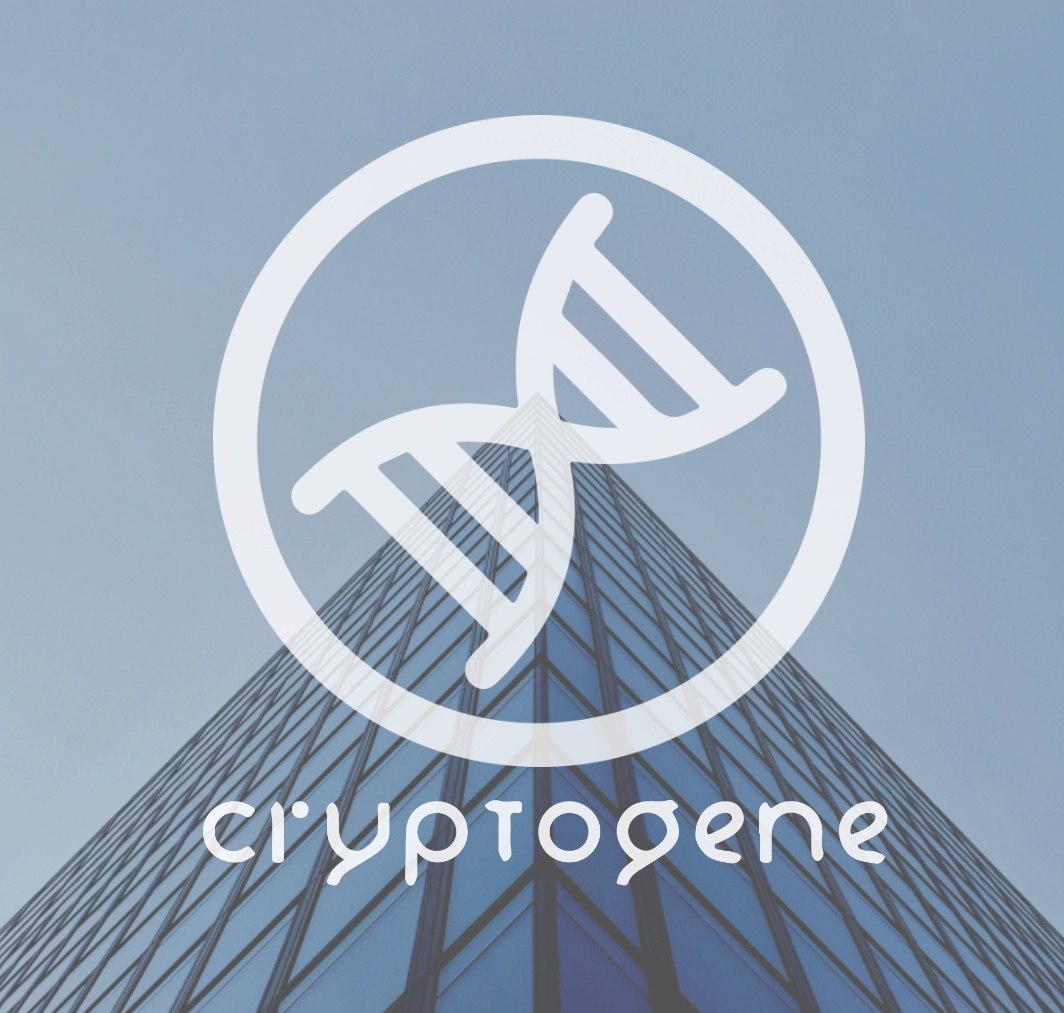 Cryptogene is a Nigeria-based startup that is building a hub to bring blockchain technology to the mainstream in Africa through education and the development of blockchain tools for individuals as well as organizations.
Cryptogene was founded in mid-December 2016 by a passionate crypto-enthusiast Bashir Aminu as a telegram community where people of all nationalities were welcome to share verifiable sources of information towards building interesting cryptocurrency and blockchain-based technologies.
In an interview with BitcoinAfrica.io, founder "Bash" (as popularly called by the members of Cryptogene's telegram group) explains how Cryptogene aims to utilize cryptocurrency and its underlying technology to improve business and social infrastructures in Nigeria and beyond.
BitcoinAfrica.io interviewed Bashir, co-founder of Cryptogene, to find out more about this new African blockchain startup.
How did you come to establish Cryptogene?
Last year in December, I had an argument with the billion coin (TBC) supporter about whether TBC was a viable cryptocurrency or not. This was a telegram group that I was in. After laying down my points and convincing everyone that it wasn't and was, in fact, a scam, I had a lot of messages from people asking me to create a group just for the cryptocurrency market, which I did on the 14th of December last year. That's basically how Cryptogene came to be.
What makes Nigeria the right place for this kind of innovation?
The blockchain can potentially transform the way we interact with each other and our environment. It could potentially revolutionize banking, government, etc. Nigeria is ripe because we currently have a lot of youths with great ideas and wonderful visions and no one to help them accomplish their goals. A lot of things are still based on who you know. Blockchain can eliminate that.
Centralization breeds corruption and abuse of power especially when you are dealing with centralized systems controlled by humans which affect the lives of many people
Take a look at resources for example. Imagine oil and gas were equally distributed or decentralized around the world. You would not have all these senseless wars or a handful of Nigerian families controlling all the oil wealth.
The future is about putting people and humanity first. This is what Cryptogene aims to achieve. It's meant to give everyone a fair chance. It doesn't mean there won't be competition or reward for hard work. It just means that everyone has a fair chance of succeeding if they put in the same amount of effort and time.
What are the areas of immediate focus for Cryptogene?
Right now, our focus is the following
1. Educate
2. Adopt
3. Implement
1. We educate citizens on what blockchain is all about. What its potential is and how it can help them in their daily lives and businesses.
2. We get into the adoption stage. After we have educated, we have to now convince them that what we've educated them on is actually worth it.
3. Implement. After education and adoption comes implementation. Getting things on the ground for blockchain and cryptocurrency use in real life cases.
What are some of the milestones you've achieved in your 6 months? And looking forward, what are you excited about?
Over the past 6 months, we've witnessed phenomenal growth. We've had upwards of a thousand sign-ups on cryptocurrency trading sites like Poloniex and Bittrex, and many of these signups come from people that came from a background of investing in HYIPs and other Ponzis. Cryptogene has been able to change their mindsets towards more use cases. The trading group has grown in leaps and bounds in just a few months. We also have the exchange. It has become a safe haven for buyers to meet sellers and conduct cryptocurrency transactions without fear of being scammed.
For the future, I look forward to a future in which Cryptogene will become a reference point for all cryptocurrency and blockchain activities in Africa and indeed the world at large. I see Africa as a hub for cryptocurrency, where the new generation of startups will spring up and take the world by storm.
It's been suggested that blockchain may be able to help solve long-standing problems in Africa, which area is Cryptogene interested in?
The economic development of many African countries is dependent on the success of local SMEs receiving the financial support they need to grow. This is where blockchain could prove particularly beneficial. Our platform would allow entrepreneurs share their ideas and get crowdfunded. This is our major play, which is why it's the final step in our roadmap. We intend to make sure we have enough people understand the potentials of blockchain technology so as to adopt and then finally implement it in their businesses.
What do you see as the biggest challenge to adopting blockchain technology in Nigeria?
I think the biggest challenge to adoption is regulation. The government has a huge role to play in getting this technology mainstream. Blockchain faces a hurdle in widespread adoption by pre-existing financial institutions if its government regulation status remains unsettled.
Are you optimistic about the future of blockchain technology in Nigeria and Africa in general?
Optimistic, yes. Blockchain is going to give Nigeria and indeed Africa what it lacks and has been hampering its development for too long.
1. Transparency: With more people getting to know the capability of the blockchain tech, it would not be long before the people demand such transparency in essentially everything, from the individual workplace to the affairs of the state thereby reducing corruption and eventually eliminating it.
2. Technology: It is arguably true that blockchain is the next technological revolution or fintech revolution and this means that Nigerians and Africans would have a stake in it and not be reduced to consumers but also contributors even at this early stage. We want innovative Africans that create and contribute positively to the growth of the world. An Africa that can look inward and solve its problems.
3. A Global Village: As is the aim of the internet and technology itself, Nigeria/Africa will be made into a more cohesive unit. This promotes peace as well as confidence in a stable business environment.
4. Economic advantage: With security and transparency, more entrepreneurs will seek ways to develop or invest in otherwise neglected sectors. Individuals also get to invest in sectors of their choice without being subjected to the popular corrupt oligarchy. This means an increase in economic and human value, combating poverty and promoting development.
You can find out more about Cryptogene and its activities on its website at Cryptogene.co.
Nigeria Wants Regulatory Framework for Cryptocurrencies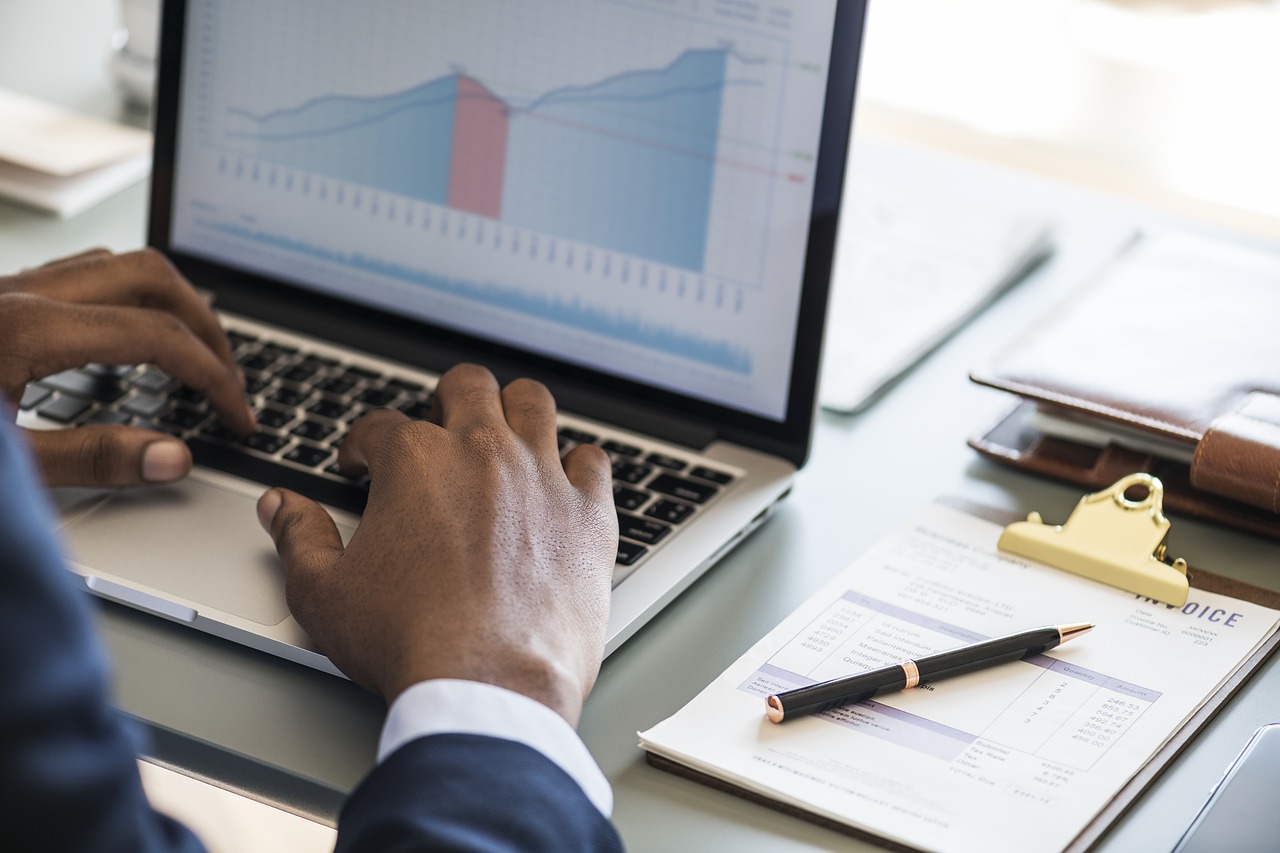 With cryptocurrency adoption soaring in Nigeria, it is no surprise that on April 25, 2018, members of the House of Representatives, urged the Central Bank of Nigeria (CBN) and the Nigerian Deposit Insurance Commission (NDIC) to create a legal framework for the regulation of blockchain technology.
The resolve was passed following the adoption of a continuous motion titled 'Need to regulate blockchain applications and Internet technology', which was supported by Solomon Adaelu, who emphasised the innovation that the blockchain brings such as the potential to accelerate payments in the country's financial services industry.
Adaelu said: "Blockchain as a digital and decentralisation ledger technology that records all transactions without the need for financial intermediary bank is new to humanity and can be a core payment facilitator for financial services industry. A blockchain is a continuously growing list of records, called blocks, which are linked and secured using cryptography as an open, distributed ledger that can record transactions between two parties efficiently and in a verifiable and permanent way."
The blockchain was invented in 2008 for the cryptocurrency bitcoin. Since its establishment, it has helped solve the issue of double spending on digital currency transaction without the need for a central server or trusted authority.
Adaelu went on to state that the deadline for a unified cryptocurrency regulation had been set for July 2018 following the G20 Finance Ministers' meeting in March.
He further added: "Countries such as the USA, the UK, Russia, Venezuela, and Kenya have [already] provided [a] framework for the regulations of this emerging technology," and believes that Nigeria should be next in line to do so.
Other lawmakers supported the motion while acknowledging the warning given by the NDIC to be careful when trading cryptocurrencies, given the complexity and uncertainty surrounding them.
Binance Partners with Blockchain Innovation Hub in Uganda to Promote Economic Development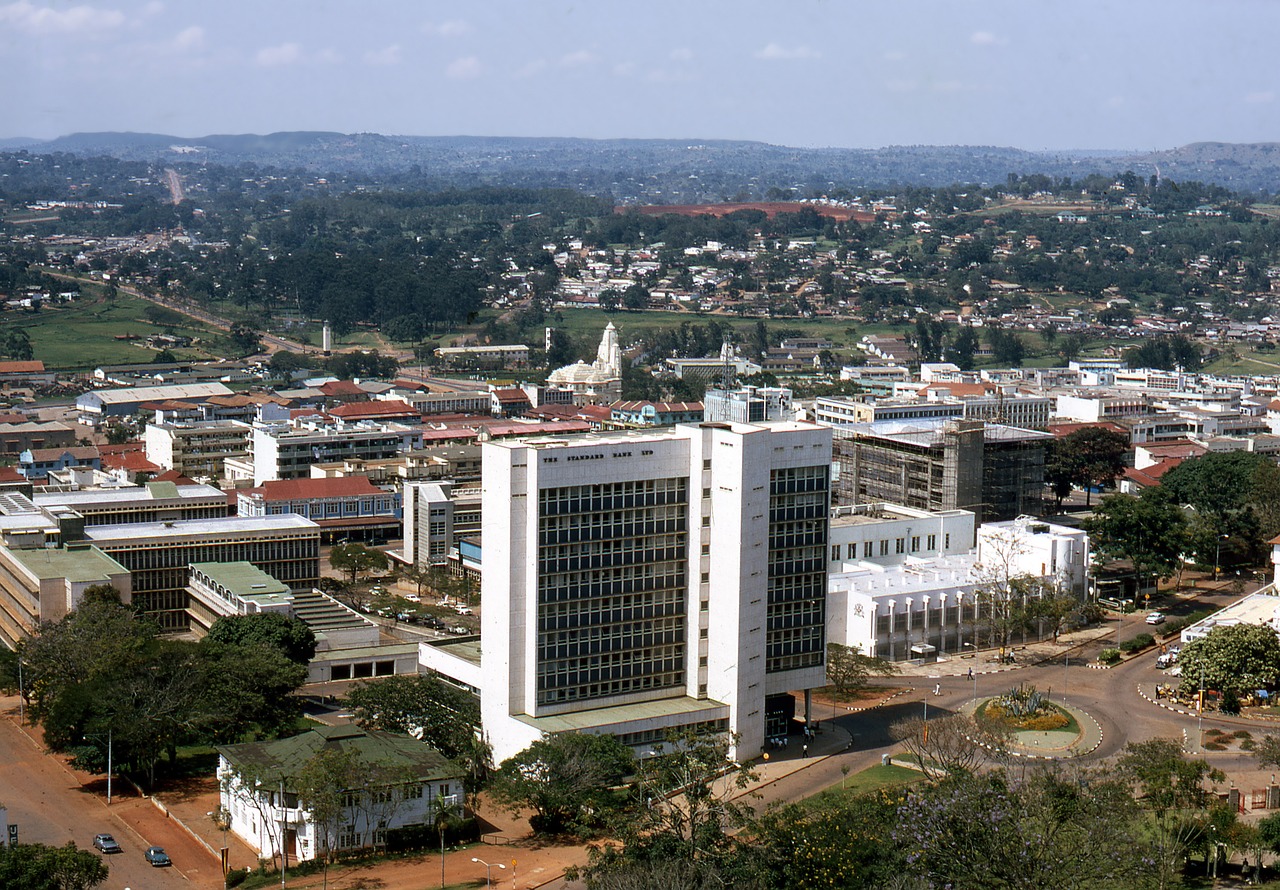 Binance, a global cryptocurrency exchange, has partnered with Crypto Savannah, Made in Africa initiative, and Msingi East Africa to promote economic development and youth employment in Uganda using blockchain technology. The partnership aims to achieve these goals by "creating thousands of jobs and bringing investments to Uganda."
Made in Africa initiative and Msingi East Africa are organisations that are dedicated to the economic transformation of African countries while Crypto Savannah is a newly created African blockchain innovation hub.
According to Trading Economics' data, the employment rate in Uganda stood at 47.80 percent in 2012 compared to 88.30 percent in 2009. The broad use cases for blockchain technology have the potential to change these statistics for the better by providing innovation opportunities for young people.
Changpeng Zhao, CEO and founder of Binance, announced these plans on Twitter and hinted at the possibility of Binance getting more involved in African projects.
Binance's initiative is believed to have peaked at a recent meeting with the Blockchain Association of Uganda (BAU) where Zhao interacted with the local blockchain community and promised to support and train young entrepreneurs leveraging the blockchain. He also advised young entrepreneurs to offer solutions that are going to improve the lives of the society.
"Binance is tailor-making partnerships according to the environment. We want to understand the landscape and grow our understanding of the market."
Zhao's meeting with BAU will be followed by the Africa Blockchain Conference 2018 which will be held in Kampala in May.
Blockchain Technology is Gaining Momentum in Africa
The Binance initiative is just one of the several upcoming blockchain-based projects that are taking place in Africa. For instance, the World Food Program recently announced a partnership with Devery to make food delivery to Tunisian school children safe. Furthermore, the World Blockchain Summit held in Nairobi last month has helped to open doors for global blockchain companies to establish themselves in Africa.
In view of the Binance initiative, Africa could attract more global blockchain companies in the future as the technology continues to take root on the continent.
BitMari Conducts First Test Remittance on the Bitcoin Lightning Network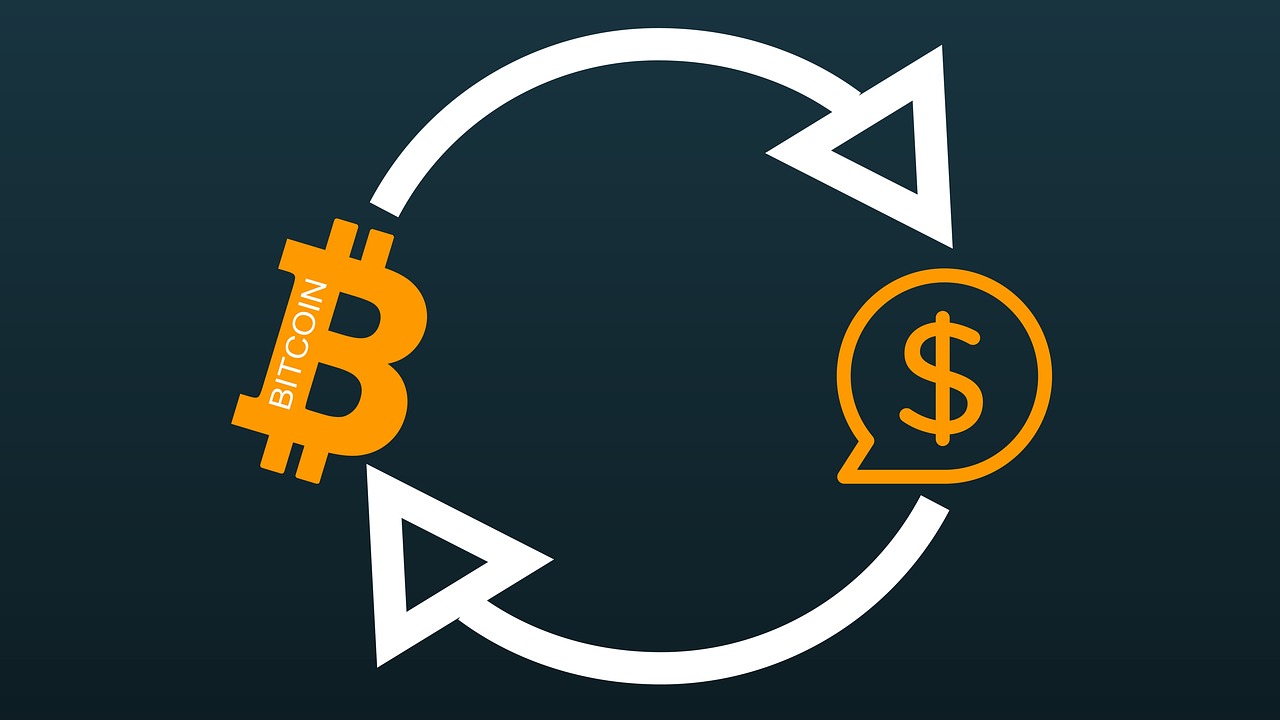 Zimbabwean startup BitMari has managed to successfully conduct its first Bitcoin Lightning Network test transaction with Tanjalo, a bitcoin startup from Lagos, Nigeria. The transaction signals a shift for remittances in Africa as users can soon expect almost instant low-cost bitcoin remittances.
Fast Transactions, Low Fees
BitMari is a Zimbabwe-based bitcoin company that leverages blockchain technology to expand into new remittance markets for the African diaspora. The startup was founded in 2015 by Sinclair Skinner and Christopher Mapondera to address the challenges faced by Zimbabweans when sending money overseas and vice-versa. In 2017, the company made history by becoming the first bitcoin enterprise to receive a money transfer license from the Reserve Bank of Zimbabwe. The company also formed a strategic partnership with Agribank to handle remittances for their customers using bitcoin.
Tim Akinbo, the co-founder and CTO of Tanjalo, was able to transfer $15 from Nigeria to a recipient in Zimbabwe through the BitMari platform using bitcoin. He believes the almost instantaneous money transfer will be instrumental in transferring value and promote cohesion by bridging local communities. The company is excited about the new development especially after successfully setting up the Lightning nodes.
Skinner, who is an ardent supporter of the adoption of bitcoin and blockchain technology in Africa to solve everyday challenges, stated:
"BitMari's quick adoption of Lightning is active use of Bitcoin and Blockchain technology to solve real World challenges facing Africans on the continent and in the diaspora; such as costly remittance fees."
The Bitcoin Lightning Network
The Bitcoin Lightning Network (LN) is a system built on top of bitcoin that enables people to send and receive payments instantly, and lower transaction costs by bypassing the blockchain. The Lightning Network's use of payment channels lets users transact with each other directly without having to broadcast their business to the entire network. Currently, the Lightning Network is growing after being launched a short while ago on main-net by the Lightning Labs team.
BitHub Africa, a Nairobi-based blockchain accelerator of which BitMari is a member, has published a guide on how someone can go about setting up a Bitcoin Lightning Node on a cheap computing device called Raspberry Pi. The device can be used to process transactions by anyone with the resources and skills to host the node.
For now, BitMari is searching for other Lightning nodes to connect to their own. The company is also focusing on improving its user experience to increase adoption of its services and pass on the benefits of fast and affordable remittances to its customers.