The State of Bitcoin in Nigeria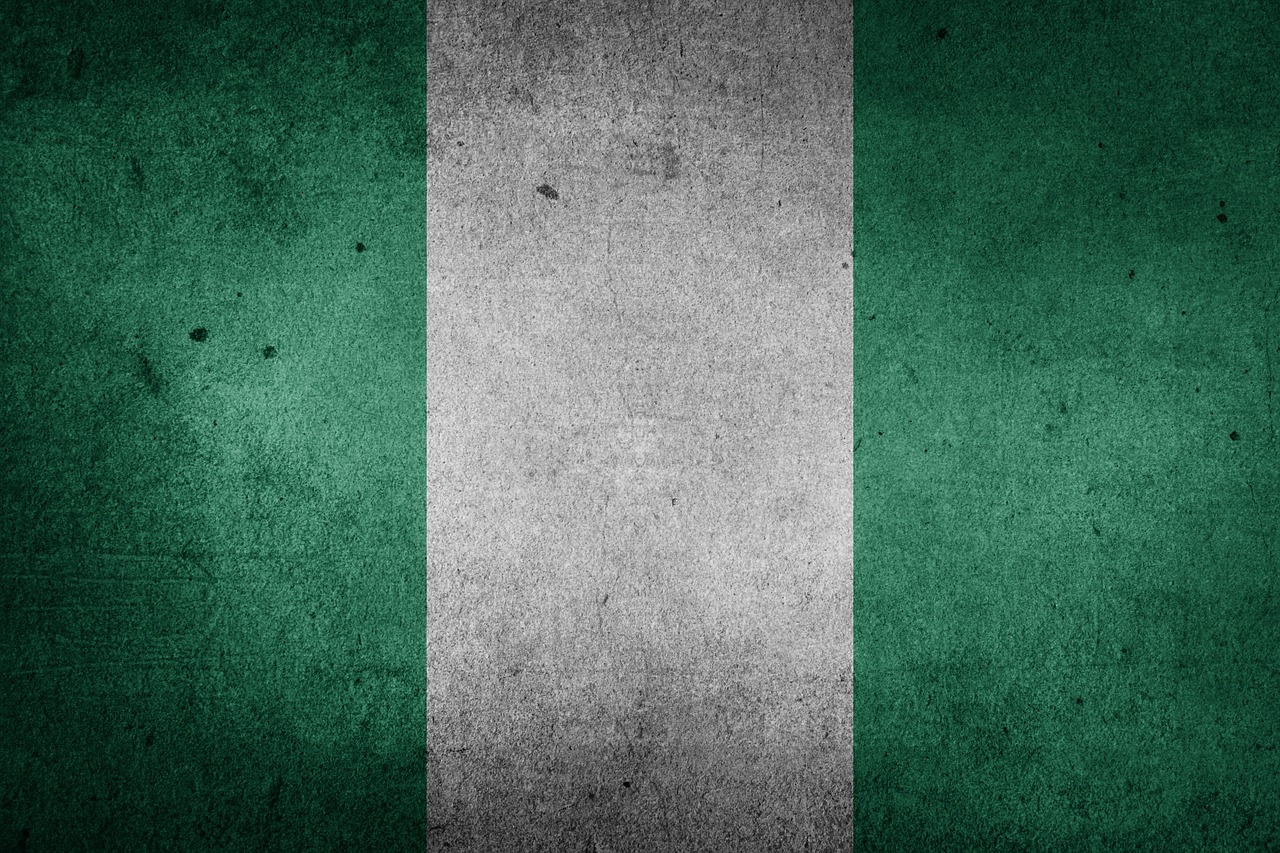 Without a doubt, the rise of bitcoin and its underlying technology blockchain represent a historical technological disruption. While the technology has already found success in economically developed countries, bitcoin is just starting to gain momentum here in Africa. Over the past 2-3 years, we've seen growing interest in bitcoin and the technology behind its increase in African countries such as Kenya, South Africa, Ghana, and in Nigeria.
In this article you will be introduced to the state of bitcoin in Nigeria, the people's perception of this new technology and how it is being used.
Nigeria's Bitcoin Ecosystem
The bitcoin ecosystem in Nigeria has been experiencing tremendous growth over the past two years. This is evidenced by the growing number of bitcoin related queries on Google Trends charts as well as increasing bitcoin trading volumes in the West African nation.
Nigeria is already witnessing the birth of new startups, initiatives, local meet-ups and social groups with the aim of educating interested parties about the fundamentals of bitcoin and blockchain technology as well as promoting its benefits. Some of this startups and initiatives include CDIN, PEX Bank, Cryptogene, Cryptomart, NGExchanger, and Nairaex. Additionally, top bitcoin companies such as Luno and ICE3X are already exploring the Nigeria market.
Cryptographic Development Initiative Nigeria (CDIN)
The Cryptographic Development Initiative in Nigeria (CDIN) is one of the blockchain focused groups that has successfully positioned itself as a pacesetter in this new industry.
The CDIN is a non-governmental organisation and platform that encourages the learning and practice of cryptography amongst relevant stakeholders from both the public and private sectors. It is subdivided into three groups: Crypto Nigeria, Blockchain Nigeria, and Nigeria Blockchain Alliance (NBA).
The CDIN has been able to deliver on some of its promises from educating the masses on the cryptocurrency. Through its Crypto-Nigeria arm, local meet ups have been arranged in order to tackle criminal activities by collaborating with government agencies and relevant bodies in fighting against crypto-related crimes, such as HYIP and Ponzi schemes that use bitcoin and other cryptocurrencies for payment.
Recently, the CDIN announced that the Nigeria government is willing to offer its support to the initiative. The organisation has announced a partnership with the National Electronic Fraud Forum (NEFF) for the Blockchain Nigeria 2017 conference. NEFF's chairman, who's also the director of banking and payment system of the Central Bank of Nigeria, Dipo Fatokun said:
"Please be informed that NEFF is willing to collaborate with CDIN and will assist with technical advice and/or speakers at the […] 2017 conference on Blockchain. Also note that as the collaboration progresses, Neff will also, count on your support."
The Central Bank of Nigeria's Stance on Bitcoin
The Central Bank of Nigeria seems to understand the potential that comes from bitcoin and blockchain technology. However, the CBN is concerned about the financial losses that traditional banks will incur as well the growth of bitcoin-related crimes, such as ransomware and pyramid schemes if the technology becomes widely accepted.
Factors slowing down the adoption of digital currency
The CBN issued a circular to banks, similar to a statement released by the Nigeria Securities and Exchange Commission to the public, on January 12, 2017. Both regulatory bodies warned against the usage of digital currencies like bitcoin as it is not a legal tender in the country and any bank or business that would deal or invest in such would do so at their own risk.
Furthermore, in a March 2017 meeting focused on digital currencies organised by the Chartered Institute of Bankers in Nigeria, the CBN through its Deputy Director for Banking and Payment Musa Itopa Jimoh reiterated the central bank's view of cryptocurrencies like bitcoin.
"The Central bank cannot control or regulate blockchain. Just the same way no one is going to control or regulate the Internet. We don't own it."
Mr. Itopa Jimoh further clarifies the CBN's previous warning that he believed was misunderstood by the public.
"A lot of people misinterpreted it that we wanted to stop bitcoin. We can't stop bitcoin. Bitcoin is not an invention of 2015 or 2012; it's not even an invention of 2010. So, how can the Central Bank of Nigeria, not central bank of the world, stop the running and implementation of bitcoin?"
In spite the warnings from the government, the growing interest in bitcoin has refused to slow down. A key reason behind it is the persistent depreciation of the country's local currency, the naira. Many people are beginning to see bitcoin as a good alternative to hedge their wealth against currency losses.
The remittance market is another major area driving the usage of digital currency. As a cost-effective and borderless payment network, bitcoin and other digital currencies are offering a long-term solution to Nigeria's large remittance markets' challenges.
Nigeria's Bitcoin Startups
Nigeria is also the home to several bitcoin startups with the largest being the country's leading bitcoin exchange NairaEx.
NairaEx offers a quick and easy way of for Nigerians to purchase the digital currency using credit cards, debit cards, or bank deposits using local currency. There is also BTC.ng, which is a NairaEx run bitcoin publication that aims to close the big gap by educating newbies in Nigeria on everything happening in the bitcoin ecosystem.
Cryptogene is another Nigerian startup, which launched in late 2016 to focus on educating African on the benefits of bitcoin and blockchain technology.
Cryptomart and NGExchanger are two further startups in Nigeria's bitcoin community while leading African bitcoin exchanges Luno and ICE3X are also exploring the Nigerian market. ICE3X, for example, enables Nigerians to buy bitcoin, litecoin, and ether with the naira.
How Nigerians Are Using Bitcoin
A recent study conducted by leading bitcoin wallet provider Luno reveals a great deal of faith in the future of the digital currency in Nigeria.
57 percent of the respondents believe bitcoin to be the future of money. When asked to state their main reason for buying bitcoin, 28.8 percent used it for investing while 20.3 percent used it for remittance purposes while others used it for trading and speculation purposes. Interestingly, a majority of Nigerians, 45.3 percent, would rather own bitcoin than gold. This is a large number in comparison to the 10.3 percent figure for gold ownership.
Binance Launches Fiat-to-Crypto Exchange in Uganda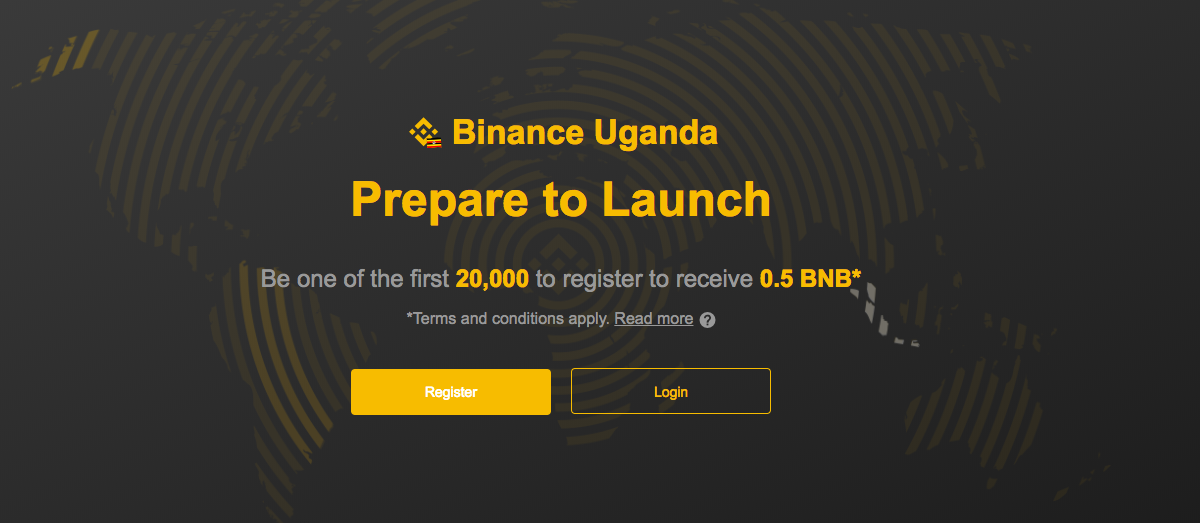 Global bitcoin exchange Binance has launched a new fiat-cryptocurrency exchange in Uganda. The exchange will also be offering a reward of 0.5 BNB to the first 20,000 users that register on the site as part of its promotion in Uganda.
The announcement comes nearly two months after Binance partnered with Crypto Savannah, Made in Africa initiative, and Msingi East Africa to promote economic development in the East African country.
Changpeng Zhao and Yi He founded Binance in 2017 and raised $15 million through an initial coin offering for its ERC20 token BNB in July of the same year.
The exchange plans to move its offices to the island nation of Malta after the implementation of stricter regulations in China and Japan. In January 2018, Binance was the largest crypto exchange with a market capitalisation of $1.3 billion.
Binance in Uganda
Binance will also offer its Ugandan users a month of zero trading fees when trading goes online. The exchange will announce the opening for trading at a later date.
Users can find out if they have won any rewards by logging into their accounts and accessing 'Distribution History' in the Account Center. In addition, users will be required to complete ID verification to be able to withdraw funds from Binance.
Ugandan users will enjoy an exchange that offers fast transactions of up to 1.4 million per second and state-of-the-art storage technology for utmost security. The exchange also provides 24/7 customer support and has a user-friendly interface.
The presence of Binance in Uganda aims to boost financial inclusion in the country, which has increased from 28 percent in 2009 to 54 percent in 2013 according to its national financial inclusion strategy 2017-2022.
LINE Corp to Launch Cryptocurrency Exchange BITBOX in July for Global Trading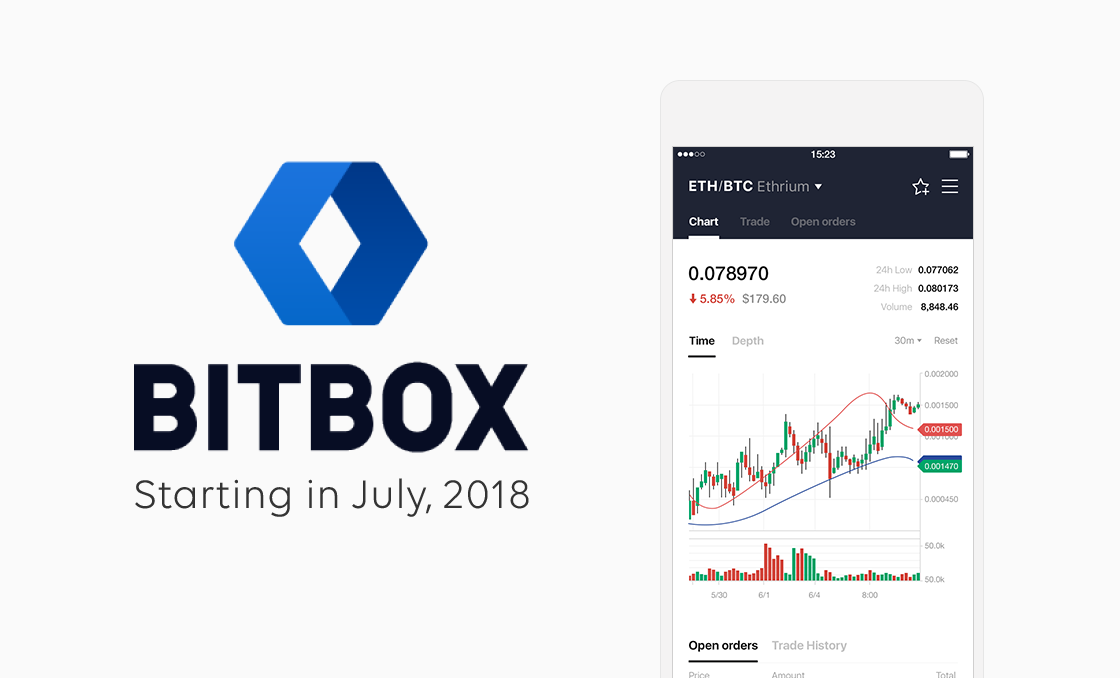 The developers of popular messaging app LINE and LINE Group's cryptocurrency and blockchain company LVC Corporation have announced that they are set to launch a new cryptocurrency exchange called BITBOX in July 2018. The Japan-based firm made the announcement during the LINE Conference 2018 held in Tokyo.
The New BITBOX Exchange
BITBOX will offer over 30 high-demand cryptocurrencies to users globally with the exception of Japan and the US. The exchange will trade coins such as bitcoin, ether, litecoin, and bitcoin cash while charging low trading fees of 0.1 percent. BITBOX will support 15 languages, according to the company press release.
The selected cryptocurrencies for the exchange have undergone an extensive screening exercise and have been picked by an internal committee, promising users a convenient and safe trading experience. LINE will also incorporate its top security standards to the cryptocurrency exchange.
LINE Corporation CEO Takeshi Idezawa said:
"As a key part of LINE's new financial services, BITBOX shows our commitment to fulfilling the growing demand for more diverse financial options. With BITBOX, LINE users will be able to access cryptocurrencies more easily, while also being assured of state-of-art security measures to protect their assets."
Nigerians Have Invested Over $5m in Cryptocurrencies Despite Regulator Warnings Says KureCoin Hub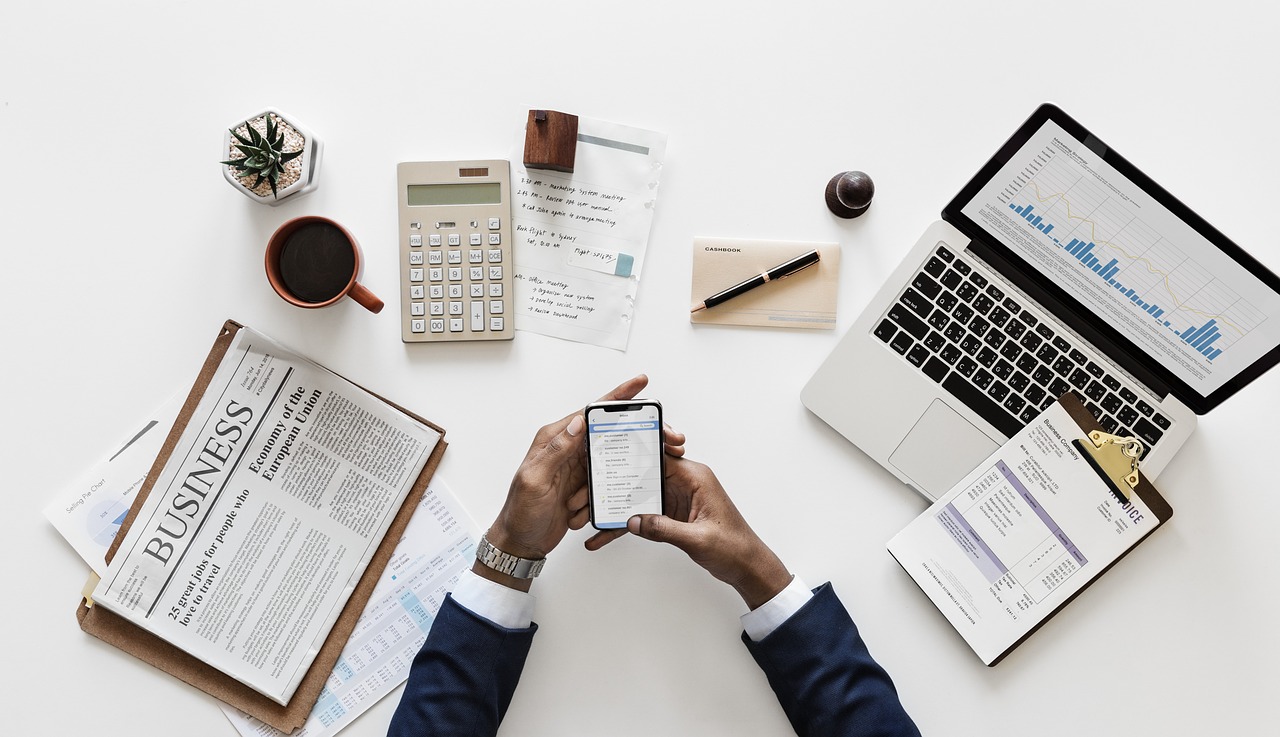 Nigerians have invested over five million US dollars in the cryptocurrency market in the last couple of years according to data from Nigerian cryptocurrency platform KureCoin Hub.
The data shows that Nigerian retail investors are investing heavily in the cryptocurrency market despite warnings from the Central Bank of Nigeria (CBN) and Nigeria Deposit Insurance Corporation (NDIC) against investing in an unregulated market.
KureCoin Hub's co-founder and CEO Tega Abikure has criticised the stance regulators have taken and argues that the country will lag behind as other countries enjoy the benefits of blockchain technology and cryptocurrencies. Abikure told New Telegraph:
"It is not a matter of whether the government likes it; it is about whether they need it. I am not sure the internet was liked when it first came. […] It is not a matter of whether they are going to embrace it; it is about when they are going to do so."
Abikure observed that other countries such as Uganda and South Africa have already taken steps towards adopting blockchain technology while Kenya is pushing forward with a functioning blockchain taskforce.
"Nigeria is being left behind," he noted.
The Blockchain as a Source of Foreign Direct Investments
Abikure also believes that blockchain technology could be a major source of Foreign Direct Investments (FDIs) in the next five to ten years. In addition, he is of the opinion that a lot of money is being made in cryptocurrencies on the continent with most of it leaving Africa's economy.
On one of the benefits of blockchain technology, he said: "[The blockchain] is completely transparent and cannot be changed; it can be used to create a decentralised system of payment where the taxpayer had an unhindered access to the collector which is the government. It enhances revenue collection and removes the challenges of remittances."
Blockchain technology can also improve the banking sector, the electoral process, the use of donations in charitable projects, and the supply chain, among many other use cases.