How to Earn Passive Income by Staking PIVX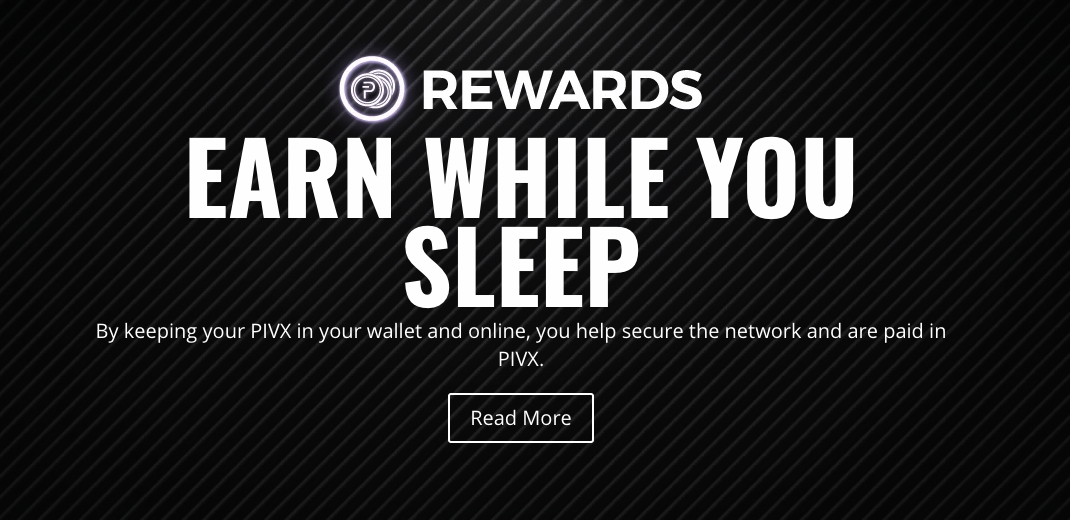 In this guide, you will discover how you can earn passive income by staking PIVX, the popular privacy-centric cryptocurrency.
What is PIVX?
PIVX, which stands for Private Instant Verified Transaction, is a fork of the digital currency Dash (DASH). However, unlike Dash, which uses a Proof-of-Work (PoW) consensus mechanism, PIVX uses Proof-of-Stake (PoS). That means that new PIVX coins are not mined using mining hardware or CPUs. Instead, new PIVX coins are earned as a reward for staking your PIVX holdings using the official PIVX wallet. As this does not require any additional computing power, proof-of-stake is considered to be the more environmentally-friendly alternative to proof-of-work cryptocurrencies such as bitcoin (BTC) or litecoin (LTC).
Furthermore, PIVX's core focus is on privacy. In November 2017, PIVX announced the implementation of the privacy-enhancing Zerocoin protocol, which makes PIVX the first proof-of-stake coin to do so. PIVX users are now able to send and receive anonymous financial transactions. Further items in PIVX's roadmap include I2P Network integration, an iOS mobile wallet, a decentralized exchange, elastic block sizes, in-wallet voting, and more.
What is Proof-of-Stake?
Proof-of-Stake is a consensus mechanism that is used to secure a blockchain network. The most popular consensus mechanism is known as proof-of-work, which requires network participants to contribute computing power to secure the network by verifying and processing transactions. Bitcoin, for example, uses proof-of-work to keep its network running. However, as proof-of-work requires a substantial amount of computing power, it is not a very environmentally-friendly.
Proof-of-stake cryptocurrencies, on the other hand, do not require a high amount of computing power to secure its blockchain network. Instead, those who hold the most cryptocurrency and are staking it will play the largest roles in securing the network. For this, they are rewarded with new cryptocurrency that is minted. Hence, those who have the highest stakes in a blockchain network also have the greatest incentive to ensure that the blockchain runs smoothly.
How to Earn New Coins by Staking PIVX
Since PIVX employs a proof-of-stake mechanism, anyone who holds PIVX in the official desktop wallet is able to earn new PIVX by staking their existing PIVX holdings. To receive a rough estimate of how many new PIVX coins you will earn for the amount of PIVX you hold, you can use the PIVX Staking Rewards Calculator.
To stake PIVX, you first need to download the official desktop wallet and then install it. Once installed, you will have to download the PIVX blockchain, which will take you several hours. Next, you can purchase PIVX on online exchanges such as Bittrex, Binance, and Upbit.
Upon purchasing your PIVX coins, you need to transfer them to your PIVX wallet. Next you need to encrypt your wallet using a password. (Remember this password as you will need it to access your coins!)
Once you have encrypted your wallet with your password, unlock your wallet using your password and tick the box that says "For anonymization and staking".
Now, you should see a little green arrow pointing up at the bottom right of your wallet. That means you are now successfully staking!
To receive the full reward for staking, you will need to have your wallet running constantly. If you only have it running for half a day, you will only receive half the reward.
According to the PIVX Rewards Calculator, if you hold 1000 PIVX (at a current value of around $5,000), you will receive around 4.31 PIVX (worth around $21.60) roughly every 15 days.
More About PIVX
PIVX currently has a market capitalisation of $300 million and continues to gain momentum. Averaging 1.5-2 million per day in volume, it is now used in over 174 countries, with over 9000 members. If you want to learn more about this community-driven privacy-centric cryptocurrency, join the PIVX Discord channel.
Brave Rewards: How to Earn BAT Using the Brave Browser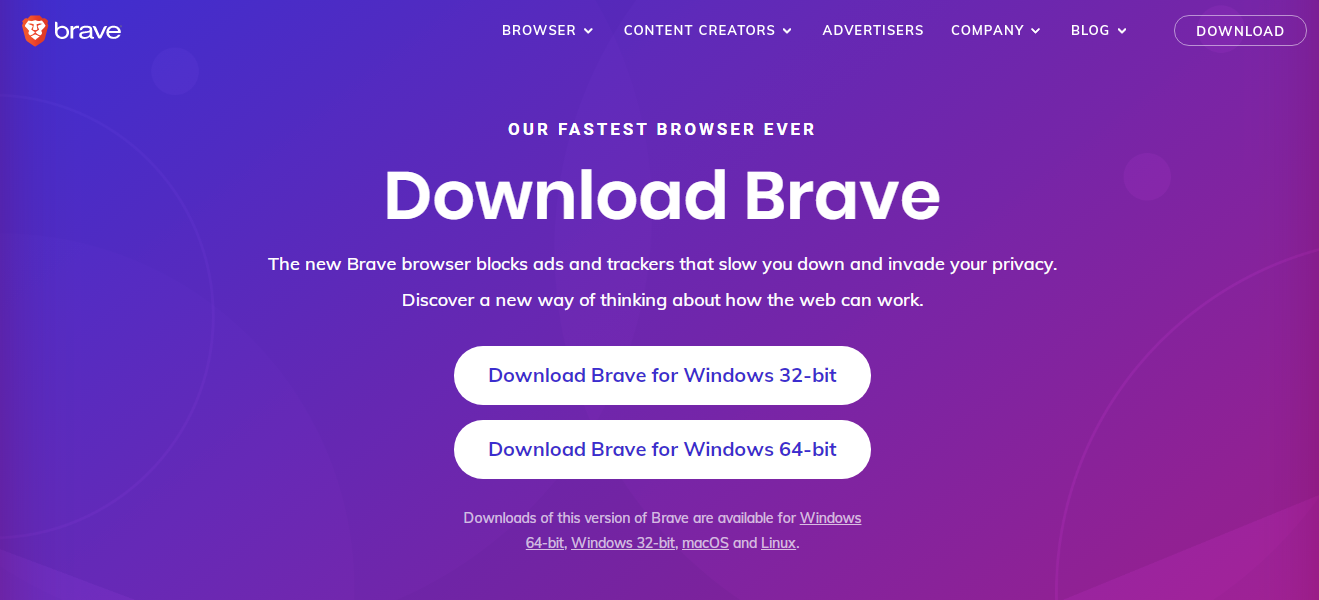 Chances are you are using an ad blocker on your browser because you find ads intrusive. But did you know there is a free browser that comes with built-in ad and tracking blockers? In this guide, you will learn about the Brave browser and how you can earn Brave Rewards.
What is Brave?
Brave Software introduced the first version of Brave in 2016, a web browser that blocks ads and website tracking while allowing users to tip content creators with Brave Rewards.
Advertising websites target the data of users, therefore, infringing on their privacy. Brave is mitigating this issue by offering privacy protection. As a user of Brave, you have the power to choose whether you want to view ads or not. You can earn Brave Rewards by opting into ads that respect user privacy.
Content creators that publish on other browsers like Google Chrome depend on advertisements to make money. However, on Brave, you can tip content creators and support them for their contributions directly.
Here is how Brave stands out:
You can turn Brave Rewards and ads on or off
Brave ads do not retrieve your personal data
Brave picks ads that are suitable for you
When you view an ad on Brave, you get 70 percent of what the advertiser paid
Ads on Brave appear like system notifications and are, therefore, not intrusive
Since brave blocks harmful ads and trackers, you will experience faster browsing
At the end of November 2019, Brave hit more than ten million active monthly users after the release of Brave version 1.0. Like Google Chrome, Brave is based on Chromium, Google's open-source software project.
How to Start Earning BAT
Basic Attention Token (BAT), the digital currency used on Brave, is based on the Ethereum blockchain. To start earning BAT, follow these steps:
Visit the Brave website and click "Download."
Choose the download version that suits your operating system. Brave is compatible with Windows, macOS, and Linux. You can also access the Brave apps for Android or iOS on the same page.
Open the application and click "Run."
After a second or two, the application will start downloading.
Once the download process is complete, the installation process will begin.
When your browser has installed, you can now launch it.
Go to the main menu and click "Brave Rewards" then the "Rewards Icon." Next, click on "Rewards Settings" to enable Brave Rewards.
On this page, turn on Brave Rewards and ads.
You can now start surfing the internet and viewing ad notifications as they come. Note that you will receive BAT for viewing the ads not for clicking them. Brave sends an alert on or before the fifth of each month allowing you to claim the Brave Rewards you have earned from viewing ads.
Furthermore, you can choose to hold or tip content creators with your Brave Rewards. To view the BAT you have earned, go to the "Rewards Icon" on the main menu and then click the "Rewards Panel" which will appear on the right-hand side of the address bar.
Brave allows users to transfer their BAT to another wallet where they can convert it to other digital currencies or to fiat and have it transferred to their bank accounts. To do this, you have to link your Brave wallet to your Uphold account.
Besides using the Brave browser, you can also earn a small amount of BAT for participating in the Coinbase Earn Program. The program rewards you in BAT for learning about Brave and BAT.
Scam Alert! Scammers in Kenya are Now Using Facebook's Libra to Defraud Crypto Users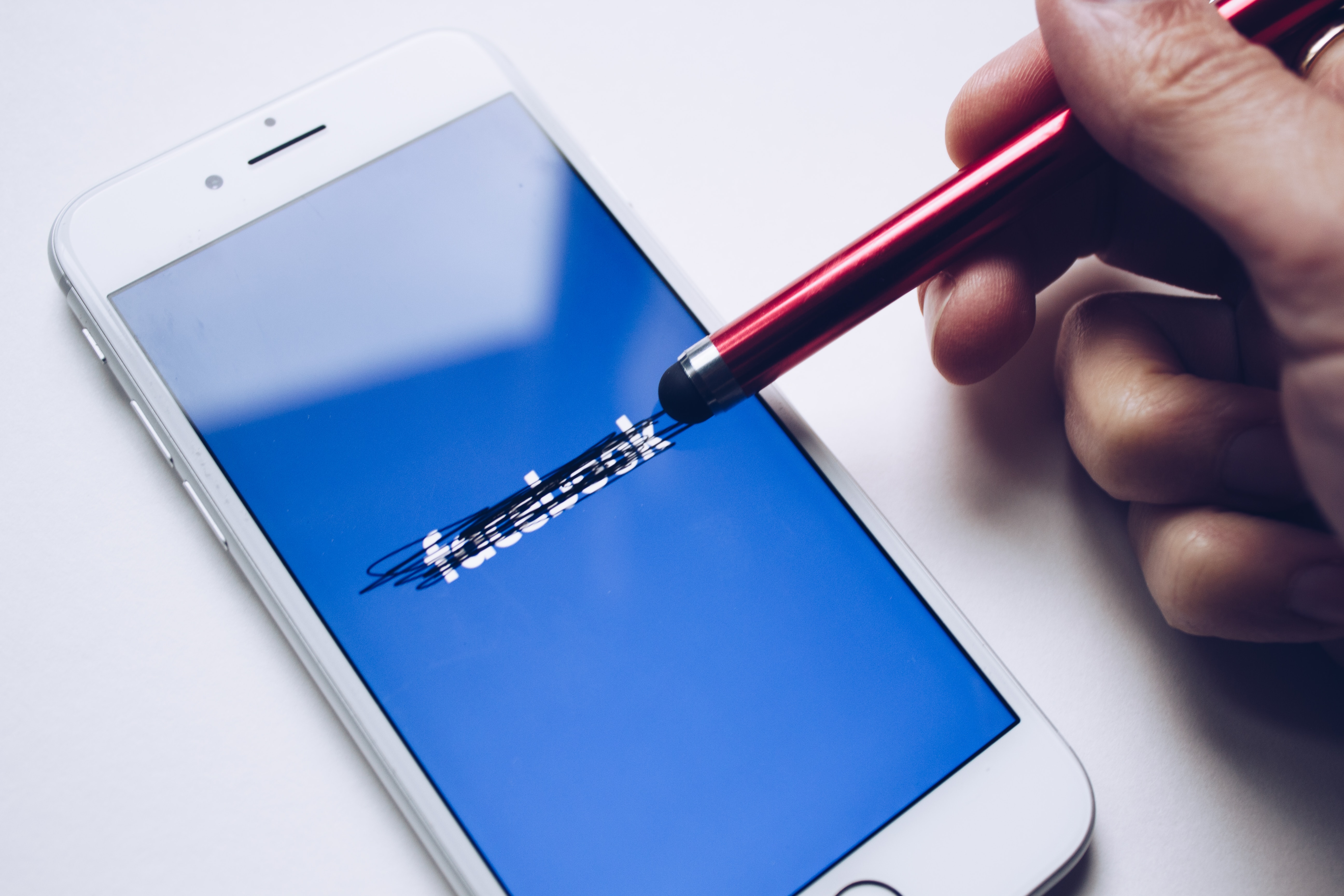 Scammers in Kenya are now using Libra to make quick gains from unsuspecting victims through a company called Calibra Kenya.
According to its website, the "company" is promising to increase investors' money three-fold within six months if they invest amounts from KES 20,000 to KES 950,000. The deadline for this "investment deal" (read scam) is November 31, 2019.
Facebook's Libra is yet to Launch
"Calibra Kenya" is cashing in on Facebook's Libra, a cryptocurrency that is not yet rolled-out. Calibra Kenya told Gadgets Africa that they are waiting for the Libra launch in January 2020 for investment to begin. However, it is currently unclear when Libra will launch. Facebook had originally announced 2020 as the launch date but the company has said that it will only launch until it has sorted out regulators' concerns.
Since Facebook announced the cryptocurrency in June, the embattled crypto project has lost a quarter of its members while Mark Zuckerberg is set to testify before the US House Committee on Financial Services today.
The Kenyan "company" has borrowed the name from Libra's digital wallet, Calibra.
Scammers That Are Also Self-Proclaimed Philanthropists
"Sir John," a Twitter account holder promoting Calibra Kenya, claims he is a philanthropist. This is similar to a scam story BitcoinAfrica.io recently covered where the alleged swindler was a self-proclaimed philanthropist on LinkedIn. The aforementioned Twitter account also belongs to the Libra Cryptocurrency Association Kenya.
GROW your money by 3 times within 6 months. INVEST Kshs 20,000-Kshs 950,000 in CALIBRA KENYA and earn a return of 50% every month.

NB: LIMITED OPPORTUNITY.
Grab your ticket to financial freedom. INVEST TODAY.

Call: 0722100453
Visit: https://t.co/1NaMNHTv38 #KenyansTAKEOVER

— Sir John | Libra Cryptocurrency Association Kenya. (@SirJohnLibra) October 19, 2019
While scamming and philanthropy have nothing in common, it appears that scammers could have found a way to entice their victims in the name of social good.
Moreover, the fact that Sir John claims he is a nature-lover and a passionate entrepreneur and investor in the fintech industry goes to show how far scammers will go to appear legit.
Spotting the Red Flags
It might be obvious to most that Calibra Kenya is a scam but to some, this might not be the case. Therefore, here is a list of what is wrong with this "investment opportunity":
Libra has not yet launched. Anyone asking you to invest in a currency that does not exist is a fraud.
Any individual or company that is promising a 50 percent return every month on investments is a scammer. Such high returns are unrealistic. Additionally, in a volatile market, returns cannot remain constant and are bound to fluctuate from month to month.
Facebook's Libra only has one association, the Libra Association, which currently has 21 members. These members are well-known international companies like Uber, Spotify, Vodafone, Mercy Corps, Xapo Holdings, PayU, and Coinbase. Libra Cryptocurrency Association Kenya and Calibra Kenya, therefore, have nothing to do with the real Libra Association.
Should you consider a website with grammatical errors suspicious? Yes, you should! Calibra Kenya's website is guilty in this regard.
According to Calibra Kenya, investors will get their money back at the end of the contract. This is a cause for alarm as any legit investment platform should allow investors to withdraw their investment plus returns at any time.
On their website, Calibra Kenya throws around crypto and blockchain-related terminologies to confuse and mislead their readers. For instance, they claim that they create smart contracts, that they are the official Libra cryptocurrency exchange in Kenya, and that they are a tier two member of the Libra Association. This does not make any sense and is only meant to confuse readers.
The website contains a lot of payment information which is another red flag. It indicates they are only focused on making money.
Their website is too "salesy." Words like "investment opportunity," "invest now," and "we make your dreams a reality" are obvious red flags.
Calibra Kenya does not provide a platform for investors to track their investments. That means that once you send them money, you have no way of finding out how your investment is performing. The only mode of contact is a phone number that they could easily disconnect.
Unfortunately, reports of crypto-related scams are increasing as major developments take place in the industry. Similar fraudulent websites also appeared during Telegram's token sale, for example.
Particl Launches Decentralised Marketplace With Zero Commission Fees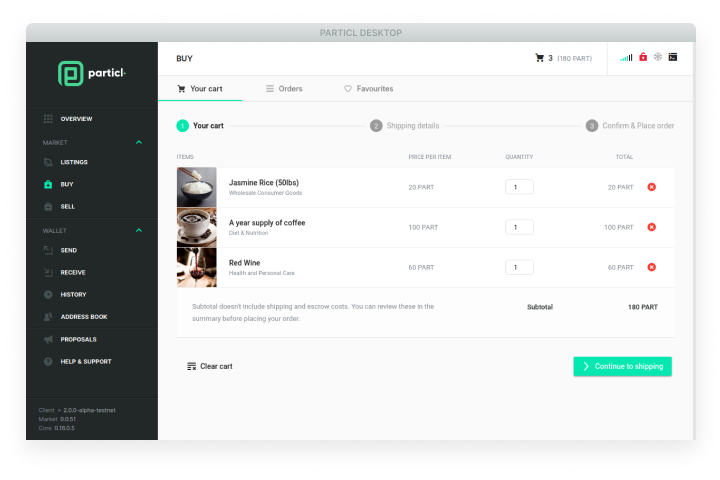 Privacy-focused cryptocurrency project Particl has launched a decentralised marketplace with zero commission fees. The new e-commerce platform is leveraging blockchain technology to compete with the likes of Amazon and OpenBazaar.
Privacy and Zero Commission Fees
Cryptocurrencies can be difficult to spend on a day-to-day basis and Particl wants to solve this through its private coin, PART. On the Particl marketplace, users can put the digital currency to use.
The new decentralised marketplace respects user privacy and does not require personal information from its users. The platform only requires a shipping address. Moreover, the decentralised nature of the Particl marketplace ensures that no commissions are added to sales as is the case on Amazon.
According to an article on Big Commerce, fees for sellers can be as much as 45 percent of a product's cost on Amazon. Particl's zero-free model, therefore, enables sellers to significantly increase their revenue and lower their prices to stay ahead of the competition while still making a profit.
"Using a combination of P2P and blockchain technologies, Particl Open Marketplace can provide a verifiable private shopping experience that ensures no user data can be created or collected by any party other than the one you are transacting with. The Particl protocol also brings the cost of buying and selling online to the bare minimum as no central entity can charge fees," said Particl's Project Marketing and Strategy Manager Paul Schmitzer.
How Particl's Decentralised Marketplace Works
Particl is uniquely approaching fraud and trade insurance through the use of a double deposit escrow system without intermediaries and with zero fees. This system is based on MAD game theory where two parties deposit PART coins as collateral into a smart contract. Once the transaction between them is complete, the coins are released back to the parties and no fees are charged. This system allows users to be in control of their transactions and to eliminate fraud.
Since the marketplace is decentralised, the protocol generates all listing fees and redistributes them to the global network of users.
Particl is made up of three components: an untraceable multi-purpose privacy coin, a private decentralised marketplace where users can shop with cryptocurrencies, and a platform where developers can build decentralised applications.
Particl allows a wide range of cryptocurrencies and uses atomic swaps and third-party integrations to convert these coins to PART during transactions. The company will soon add more payment options to its marketplace.
In 2018, Bitcoin Africa talked to Particl's spokesperson Desi-Rae about the project. Read the full interview here.