Humaniq Global Challenge Winners Go To Kenya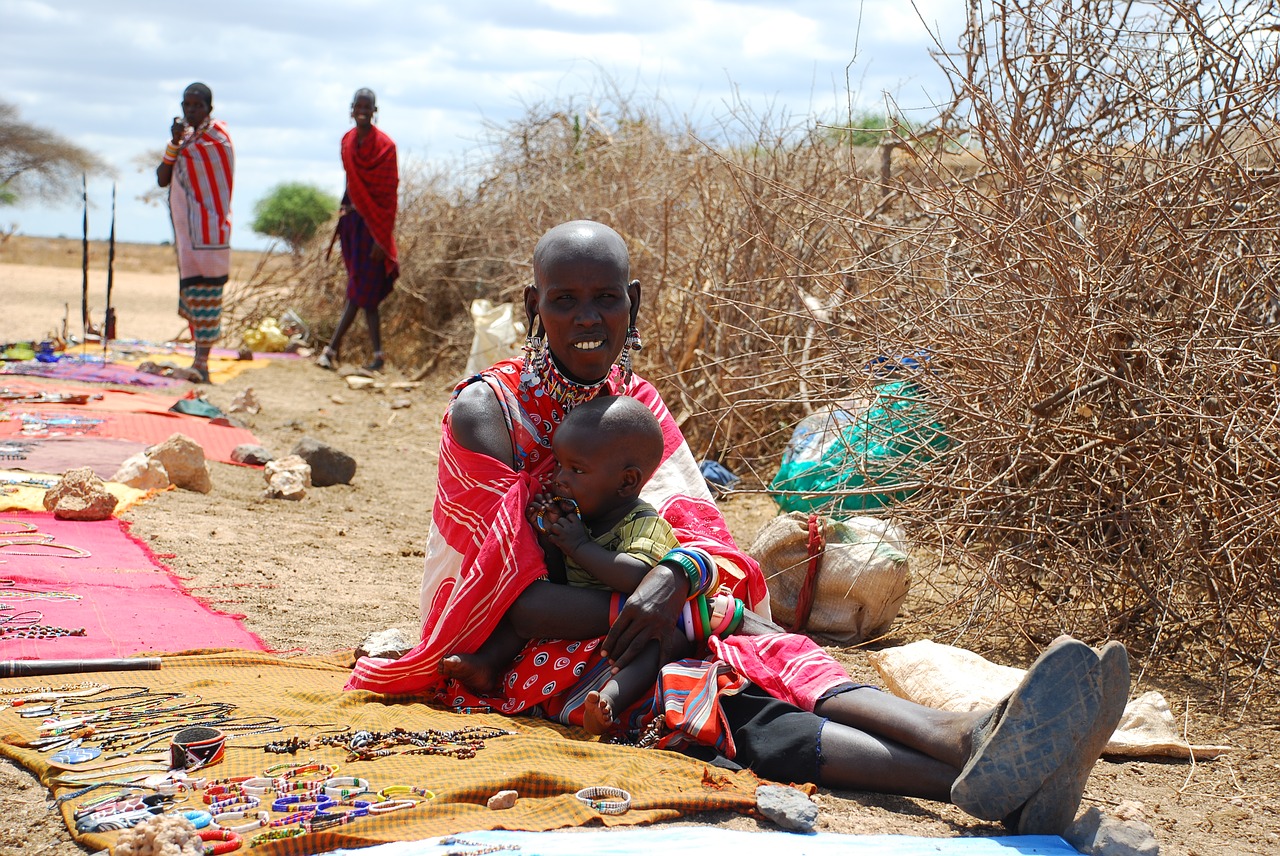 Companies working to overcome the challenge of two-thirds of Africans not having access to banking services are acknowledging the need to draw on the needs and experiences of African communities themselves.
A global vision, set by the UN, aims to extend banking to everybody in the world without access to a financial account by 2020. There has been progress this decade, driven by mobile money accounts, especially in East Africa, where more than a third of all people have one. And yet the Consultative Group to Assist the Poor, based at the World Bank, has highlighted that only half of all new financial accounts being opened worldwide are being used. This has underlined to startups seeking to accelerate progress on this financial agenda that they must meet the real needs of the unbanked if they are to succeed.
Startups working in this space aim to serve the unbanked by making accounts easier to open. Blockchain technology means financial services can be deployed to more people more quickly because it removes the need for costly intermediaries. Biometric technology, meanwhile, means that those without identification can register with financial service apps and gain a digital identity.
One startup deploying such technologies says that deploying technology alone will not in itself ensure that new accounts are used.
"It is not enough for entrepreneurs to generate business ideas from afar," says Alex Fork, CEO of Humaniq. "Proposed new solutions can be perfect on paper, but only those founded in listening to the real needs of Africans will succeed."
This is why Humaniq runs a 'global challenge' to facilitate the development of new financial inclusion solutions, which invites social entrepreneurs to submit proposals for blockchain startups targeted at Africa's unbanked. The challenge involves selected developer teams meeting the unbanked people who stand to benefit from new services in Kenya, in order to test and adapt emerging business plans.
Three projects selected for the first Humaniq expedition, which attracted a total of 450 entries, included a blockchain-based land registry project, a micro-venture capital loans system and a remote-workplace app. The challenge winners went on an expedition to Kenya as part of their efforts to build on the rapid take-up of mobile money in the East African nation. The idea was to develop further financial services that make use of smartphones which are increasingly available in Kenya. Already, more than a quarter of people own one, according to Pew Research Center survey last spring. The widespread adoption of smartphones in the nation over the next few years will mean that a wider range of solutions to be offered, beyond the transactions the mobile-based money transfer service M-Pesa makes possible.
To develop their plans, the winning entrepreneurs invited ideas for solutions to problems from communities in Kenya themselves in a more bottom-up way of developing new tech services.
For example, in places such as Nakuru, in the Great Rift Valley, Richard Beresford met business owners and farmers and heard from them that there was demand for loans, but these are not provided by traditional banks. He also heard interest in making bartering between farmers easier, and in bringing traditional goods, such as those sold by the Masai in curio shops, to a larger number of people.
"One of the things that are most important about blockchain is that it can help to create interactions between small groups of people at the bottom of the pyramid," said Bereford.
A second winner, Chad Pasha discovered in Namanga, a town divided by the Kenya-Tanzania border, that a platform that facilitated the exchange of goods and information could help bring down barriers between people from the two nations and from different tribes and religions. "I think we have a great opportunity to do this," he commented. The third, Grace Wong, in her meetings with Kenyans, was told that people felt that if young people had more information on new technologies and solutions, this "would create incentives for young people to create new opportunities for themselves," she said.
Following the trip, the first winners will now refine their business propositions and move forward to initial coin offerings, the crowdfunded way of attracting investment for projects using cryptocurrency.
Humaniq concluded that the trip had deepened the understanding of the needs of businesses, young people, and others in Kenya. It has now decided to make the global challenge an annual event, with a second challenge due to be held later this year. The startup believes that this will allow it to both engage further partner developers, and also further potential users. The first trip allowed scores of organisations of thousands of people to feed in their ideas to the development of financial inclusion solutions, according to Humaniq.
As R. Beresford said on the results of the first expedition: "I'm very hopeful that all the different experiences we've listened to… can be analysed to produce a mobile app development plan that produces the product that can be used by the unbanked."
South Africa's Xago Deploys RippleNet in its Gateway to Boost Financial Inclusion

Xago, a money transfer startup that aims to increase financial inclusion in Sub-Saharan Africa, has announced the integration of RippleNet to its gateway.
The Xago Gateway
The South Africa-based fintech company has deployed RippleNet to its gateway to enable local and international fiat currency and digital asset transfer. RippleNet is a blockchain-based global payments network that is made up of payment providers, banks, and financial institutions launched by San Francisco-based Ripple.
According to Xago, the users of its payments platform will be able to access the transfer and exchange of digital assets via the XRP ledger. Additionally, the integration of RippleNet to the Xago gateway will enable customers to exchange the South African Rand for XRP.
"Xago uses the XRP Ledger as a distributed exchange where users can exchange XRP for ZAR," said Xago.
The Xago gateway provides an entry point to the Ripple Network where customers can enjoy low-cost cross-border payments, instant payments, frictionless transfers, and transparent transactions.
Xago's gateway is built for businesses while Ripple's payments network is an enterprise blockchain solution. The Xago gateway acts as a connection between market makers and customers.
How it Works
To register to use the gateway, both businesses and individuals will need to undergo a KYC process. Xago also uses a third-party service provider to ensure that the platform is compliant with the Financial Intelligence Centre Act regulations.
Xago acts as both an issuing gateway and a private exchange with the gateway offering "a way for money and other forms of value to move in and out of the XRP ledger."
Xago's withdrawal fees are fixed at ZAR 8.50 while transaction fees vary with market prices. All fees are quoted for customers once an order is placed.
Boosting Financial Inclusion to the Unbanked
Xago said it picked RippleNet for its gateway because the network offers low-cost, secure, transparent, and instant payments to the unbanked, according to a report by TodaysGazette. The move could boost Xago's goal of increasing access to financial services through technologies such as mobile phones to the unbanked.
According to data from the World Bank, 66 percent of the Sub-Saharan African population does not have access to financial services. However, mobile money is driving financial inclusion in the region with the number of adults holding mobile money accounts doubling to 21 percent. That could mean that mobile phones could be the key to driving financial inclusion in Sub-Saharan Africa.
Commit Good Launches Charity Project in Botswana With $GOOD Cryptocurrency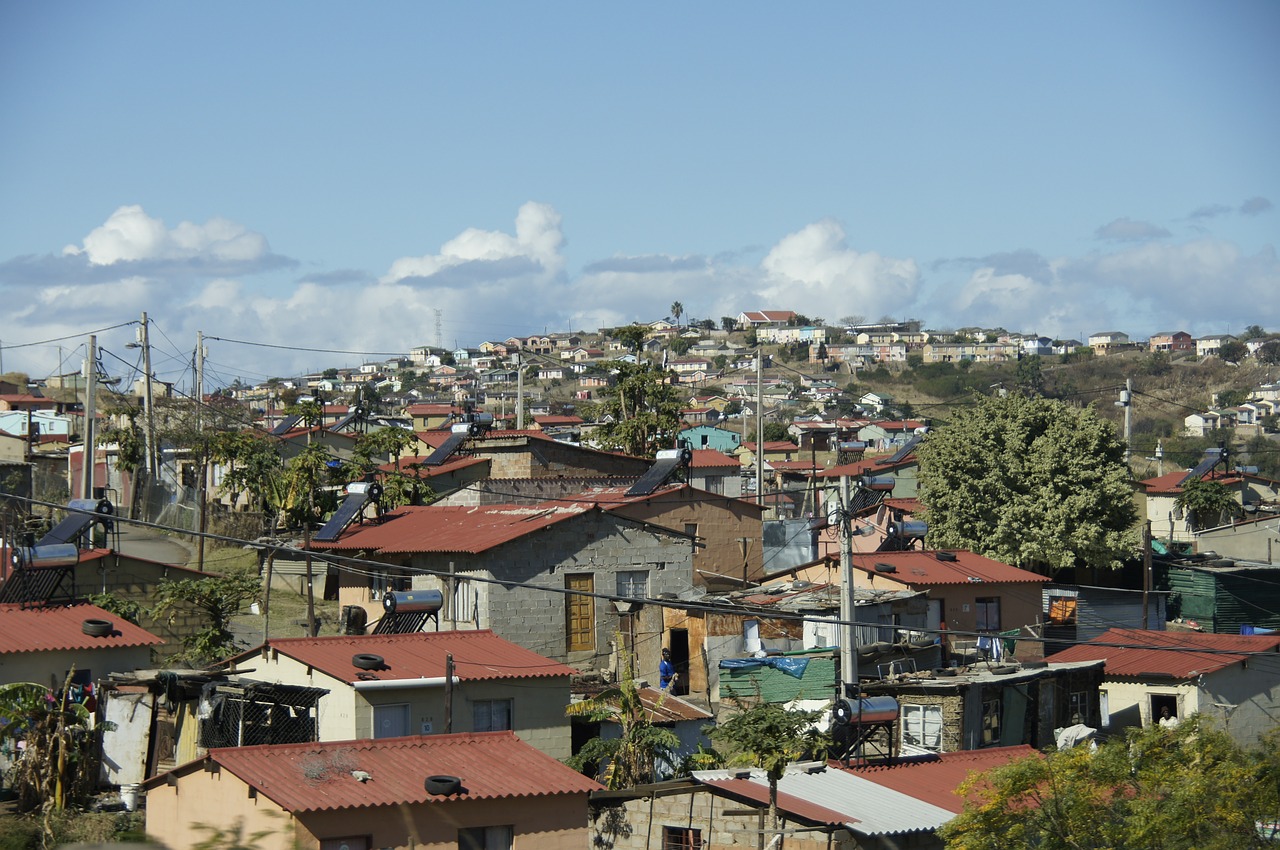 Commit Good, a blockchain-based charitable organisation, has launched its first proof-of-concept project with the Rentse Foundation Trust. The reward-based, charitable platform will help the foundation to build homes in Otse, Botswana using the startup's digital currency, $GOOD.
The $GOOD Currency
Commit Good's Currency of Good campaign allows users to grant funds in $GOOD tokens to any charity anywhere in the world. Charities post current projects on the website where users can then vote on the most impactful projects. These users are rewarded with GOOD tokens.
The recently announced project to build homes in Otse, Botswana will be one of the first of the Currency of Good campaign, which will award a $10,000 grant each month to the charitable organisation that receives the most votes from Commit Good users.
The Rentse Foundation Trust, a non-profit organisation committed to providing homes to the elderly and individuals in underdeveloped areas of Botswana, was given a grant of 58,824 $GOOD – the equivalent of $10,000 – from the Currency of Good campaign funded by the Financial Trading Group (FTG).
"The collaboration with Commit Good and FTG are opening new doors for our project. By using $GOOD as a new source of funding, we are developing low-cost homes to shelter the most poverty-stricken families in Botswana," said Rentse Ugokwe, founder and CEO of the Rentse Foundation Trust.
The foundation will use a third of its received $GOOD to build one of 50 desired homes in a remote village of Botswana. IMATU Enterprises, a construction company, will accept $GOOD as payment, making it one of the first housing projects in the world to be funding with cryptocurrency.
Commit Good Blockchain Fundraising Platform
Commit Good is a reward-based, fundraising platform dedicated to creating a global charitable economy on the blockchain through the integration of marketplace features and fundraising.
The startup believes using the blockchain could bring transparency to the philanthropy industry. The organisation also helps charities locate other resources like in-kind donations and volunteers. The Commit Good organisation verifies all charities and needs before they are posted on the platform.
Launched in the second quarter of 2018, the "Currency of Good" campaign allows charitable organisations to post projects that are currently underway on the Commit Good Platform. These organisations can then make a request for funding or items that are needed to complete their projects.
There are some large charities on the platform like Habitat for Humanity, Catholic Charities, Ronald McDonald House, and Feed the Children but the organisation wants to focus on smaller charities that have limited access to funding.
Clay Braswell, the CEO of Commit Good, told TechBullion in an interview that he believes the charitable space could be one of the early success stories that will enable mainstream user adoption of the blockchain.
BitMinutes to Reduce Cost of Money Transfer With Blockchain in Nigeria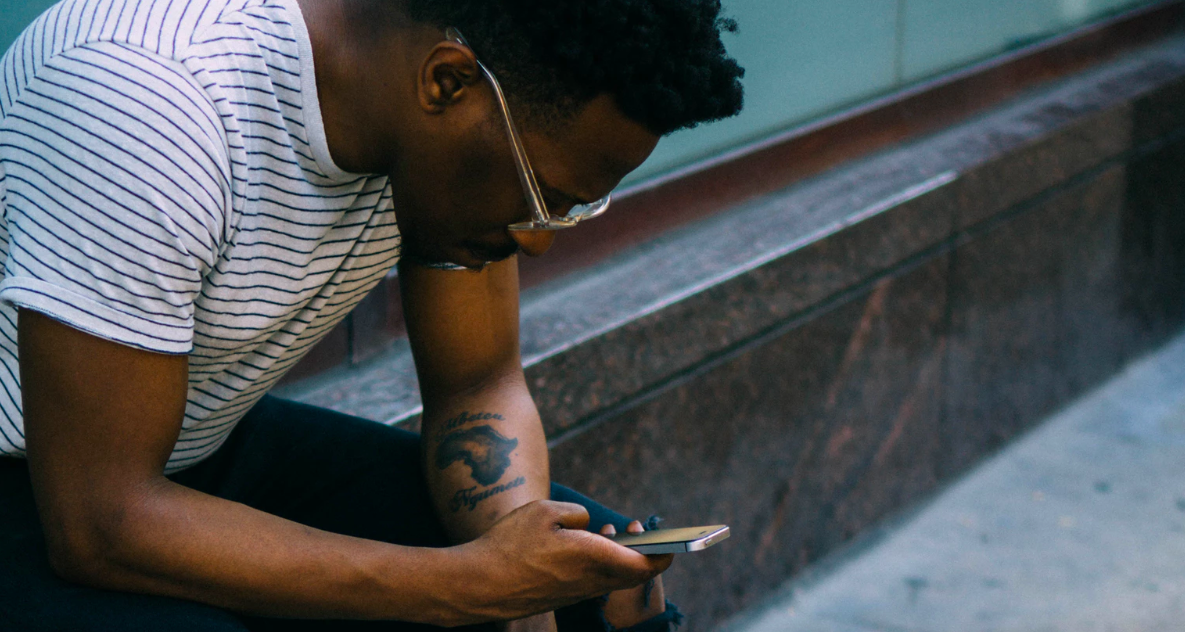 US-based blockchain company, BitMinutes Inc., has launched a blockchain token and an agent network in Nigeria to lower the cost of transferring money and to ease access to micro-loans.
BitMinutes Enters the Nigerian Market
In January, BitMinutes announced a partnership with BODC Trading & Investment Company in a bid to enter the Nigerian market.
BitMinutes would be offering people in the country the ability to purchase goods and services with BMTs, send them to friends and family, and convert unused mobile phone minutes into BMT which could then be turned into Naira for deposit into a bank account. Moreover, in the future, Nigerians will also receive access to micro-loans backed by BitMinutes tokens.
After just two months in the country, the CEO of BitMinutes, Tom Meredith, says adoption has been on the up, according to a report by Business Post.
"We're ecstatic that Nigeria's citizens have embraced the BitMinutes Nigeria program. They recognise that the economic incentives, including five percent cash back on purchases of BitMinutes and 12 percent annualised return on those BitMinutes that remain in their account, are very compelling propositions," Mr Meredith said.
Nigeria will serve as a trial point for BitMinutes before the company expands the business model across other countries on the continent.
The BitMinutes Token
BitMinutes token (BMT) is a prepaid airtime minute on the blockchain. The prepaid minute is a real asset that can be traded and, according to the company, is already traded informally by mobile phone owners around the world.
This token is a cryptocurrency that facilitates free peer-to-peer cash transactions to users' bank accounts and provides the ability to extend micro-credit and nano-credit to individuals and businesses that have limited access to capital and the traditional financial system.
The blockchain enables the tracking of token ownership and transactional records to build a credit score of users. And the inter-changeability between prepaid minutes and cash makes it possible to collateralise peer-to-peer loans.
BitMinutes' Business Model
BitMinutes deploys a Trusted Agent Network (TAN) model to provide a physical presence for the network. The BitMinutes Nigeria team will drive the effort to identify and manage TAN Agents, which would be mostly small businesses.
These agents sell BMTs that can be converted to phone minutes on different local carriers and also help users to convert unused cell phone minutes into BMTs, which could be used for payments of goods and services at TAN retailers. TAN agents would also facilitate the process of giving microloans to users. The TAN program already has over 100 agents.
"We have been very pleased with the interest of Nigerians, both in becoming trusted agents and BitMinutes account holders,"
said Ravi Narain, the Director of the BitMinutes Nigeria program.
With only 40 per cent of Nigerian adults having a bank account, blockchain use cases like BitMinutes could play a pivotal role in the financial inclusion programs of the Nigerian government.
Nigerians are already one of the top adopters of bitcoin on the continent, using the cryptocurrency primarily for investment and remittance purposes. According to a recent Luno survey, which sampled over 1,000 Nigerians, 70 percent buy cryptocurrency as a form of investment while only 30 percent use digital currencies for payment and remittance.