Humaniq Global Challenge Winners Go To Kenya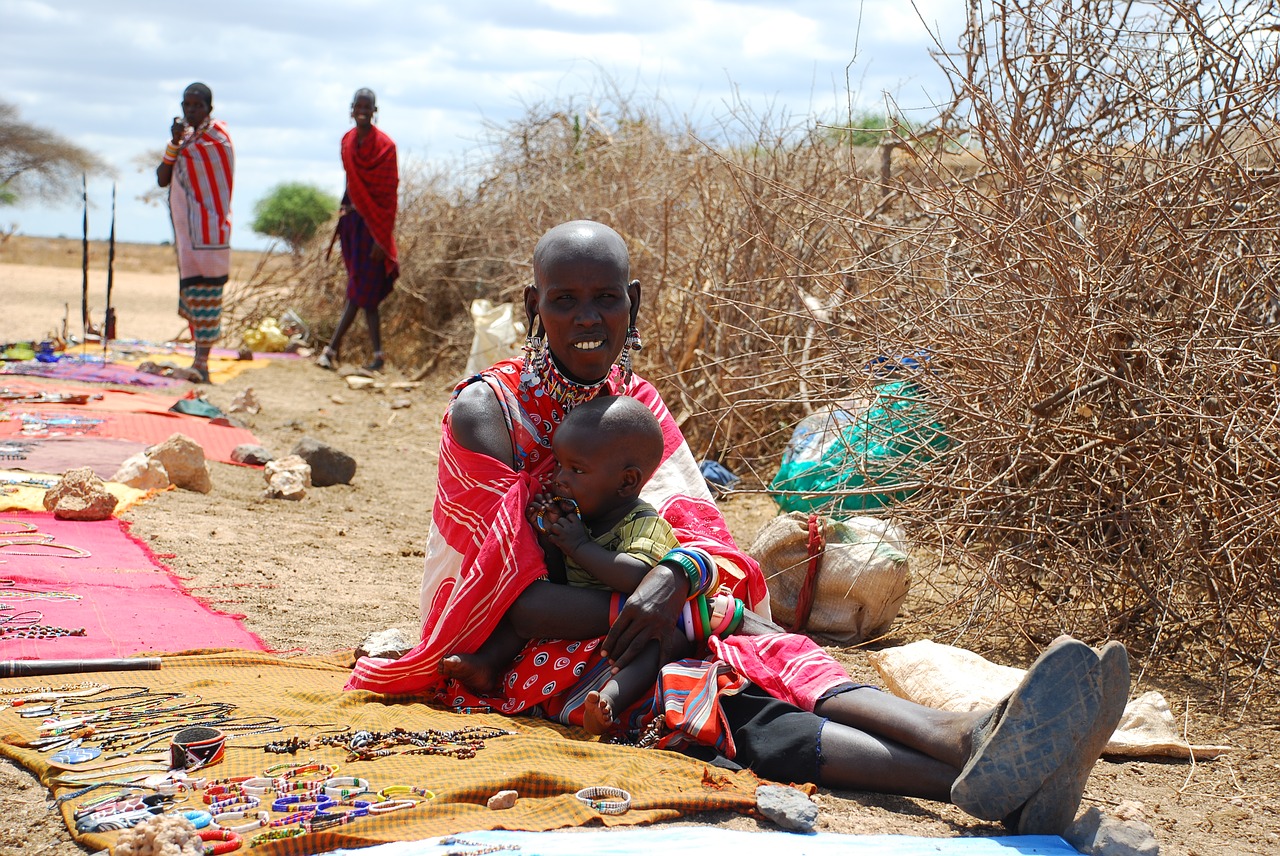 Companies working to overcome the challenge of two-thirds of Africans not having access to banking services are acknowledging the need to draw on the needs and experiences of African communities themselves.
A global vision, set by the UN, aims to extend banking to everybody in the world without access to a financial account by 2020. There has been progress this decade, driven by mobile money accounts, especially in East Africa, where more than a third of all people have one. And yet the Consultative Group to Assist the Poor, based at the World Bank, has highlighted that only half of all new financial accounts being opened worldwide are being used. This has underlined to startups seeking to accelerate progress on this financial agenda that they must meet the real needs of the unbanked if they are to succeed.
Startups working in this space aim to serve the unbanked by making accounts easier to open. Blockchain technology means financial services can be deployed to more people more quickly because it removes the need for costly intermediaries. Biometric technology, meanwhile, means that those without identification can register with financial service apps and gain a digital identity.
One startup deploying such technologies says that deploying technology alone will not in itself ensure that new accounts are used.
"It is not enough for entrepreneurs to generate business ideas from afar," says Alex Fork, CEO of Humaniq. "Proposed new solutions can be perfect on paper, but only those founded in listening to the real needs of Africans will succeed."
This is why Humaniq runs a 'global challenge' to facilitate the development of new financial inclusion solutions, which invites social entrepreneurs to submit proposals for blockchain startups targeted at Africa's unbanked. The challenge involves selected developer teams meeting the unbanked people who stand to benefit from new services in Kenya, in order to test and adapt emerging business plans.
Three projects selected for the first Humaniq expedition, which attracted a total of 450 entries, included a blockchain-based land registry project, a micro-venture capital loans system and a remote-workplace app. The challenge winners went on an expedition to Kenya as part of their efforts to build on the rapid take-up of mobile money in the East African nation. The idea was to develop further financial services that make use of smartphones which are increasingly available in Kenya. Already, more than a quarter of people own one, according to Pew Research Center survey last spring. The widespread adoption of smartphones in the nation over the next few years will mean that a wider range of solutions to be offered, beyond the transactions the mobile-based money transfer service M-Pesa makes possible.
To develop their plans, the winning entrepreneurs invited ideas for solutions to problems from communities in Kenya themselves in a more bottom-up way of developing new tech services.
For example, in places such as Nakuru, in the Great Rift Valley, Richard Beresford met business owners and farmers and heard from them that there was demand for loans, but these are not provided by traditional banks. He also heard interest in making bartering between farmers easier, and in bringing traditional goods, such as those sold by the Masai in curio shops, to a larger number of people.
"One of the things that are most important about blockchain is that it can help to create interactions between small groups of people at the bottom of the pyramid," said Bereford.
A second winner, Chad Pasha discovered in Namanga, a town divided by the Kenya-Tanzania border, that a platform that facilitated the exchange of goods and information could help bring down barriers between people from the two nations and from different tribes and religions. "I think we have a great opportunity to do this," he commented. The third, Grace Wong, in her meetings with Kenyans, was told that people felt that if young people had more information on new technologies and solutions, this "would create incentives for young people to create new opportunities for themselves," she said.
Following the trip, the first winners will now refine their business propositions and move forward to initial coin offerings, the crowdfunded way of attracting investment for projects using cryptocurrency.
Humaniq concluded that the trip had deepened the understanding of the needs of businesses, young people, and others in Kenya. It has now decided to make the global challenge an annual event, with a second challenge due to be held later this year. The startup believes that this will allow it to both engage further partner developers, and also further potential users. The first trip allowed scores of organisations of thousands of people to feed in their ideas to the development of financial inclusion solutions, according to Humaniq.
As R. Beresford said on the results of the first expedition: "I'm very hopeful that all the different experiences we've listened to… can be analysed to produce a mobile app development plan that produces the product that can be used by the unbanked."
Nairobi Securities Exchange May List Africa's First Cryptocurrency ETF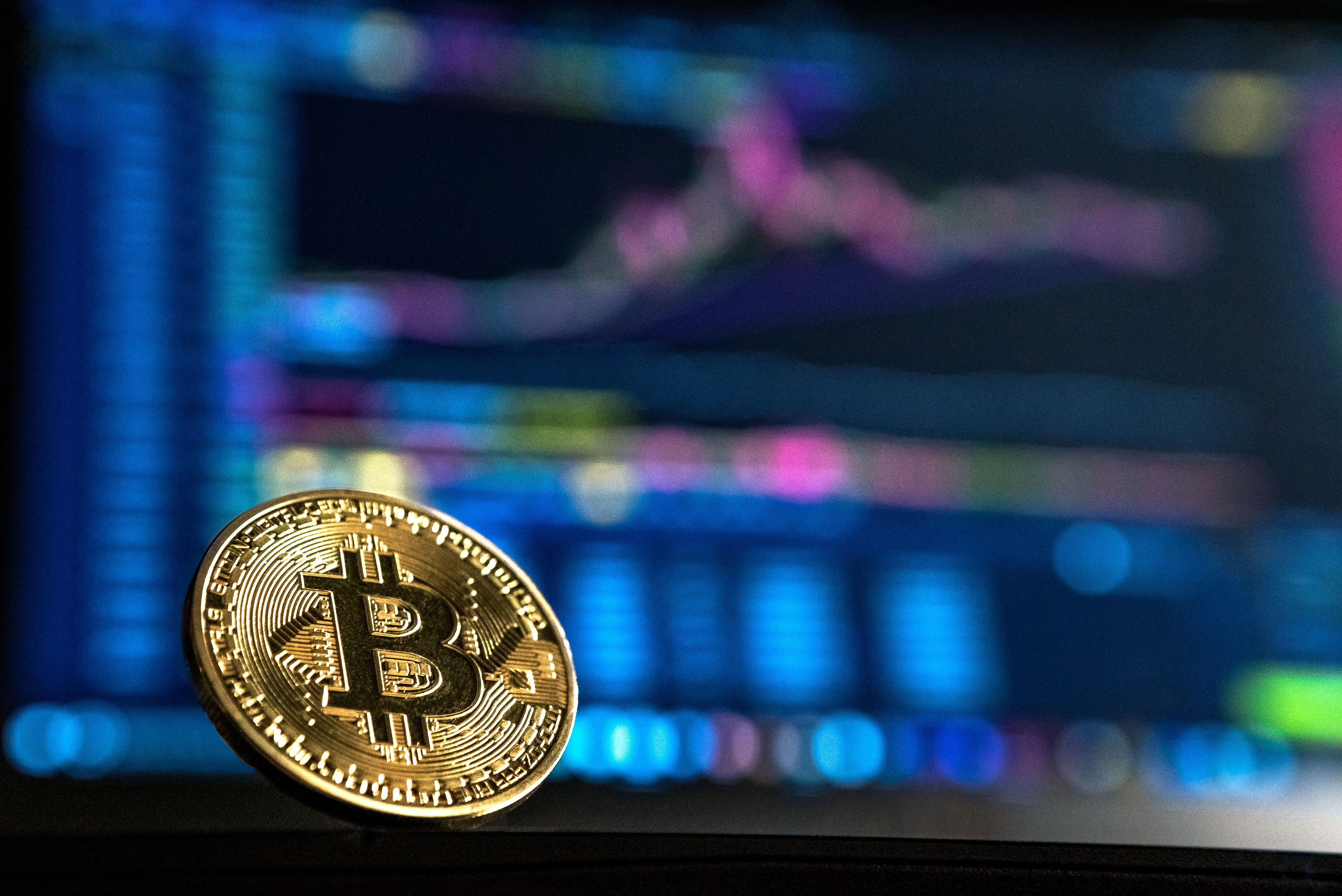 Kenya-based Badoer Group ADK ETF is gearing up to launch a crypto-based exchange traded fund (ETF) on the Nairobi Securities Exchange in the first quarter of 2019. If their application is successful, it would become Africa's first cryptocurrency-backed ETF.
Africa's First Cryptocurrency ETF
Badoer Group ADK ETF, a private company incorporated in October, is reportedly finalising an ETF listing arrangement on the Nairobi Securities Exchange (NSE), according to a report by Business Today.
If approved, the NSE would regulate Badoer Group ADK ETF, giving ordinary investors regulatory protection to invest in the asset. About 50 percent of the total ADK in supply, which is 12.5 million ADK, would be available for the ETF.
The founder of ADK, Ricardo Badoer, has reportedly met with the NSE's commercial director, Ms. Bahati Morara, and the head of Innovation and Project Management, Mr. Irungu Wagema to finalise the ETF listing arrangement.
The NSE is one of the leading securities exchange in East Africa with 66 listed companies and over $20 billion (KES 2.10 trillion) in market capitalisation.
Road to the First ETF
In 2018, there have been debates about whether or when a Bitcoin ETF will get launched. Many believe it will allow investors to diversify their investments without actually owning the assets tracked by an ETF. While others think it is just a distraction to the development of the technology.
Last month, the U.S. Securities and Exchange Commission (SEC) had stopped accepting public feedback on their Bitcoin ETFs policy review. The market regulator postponed decisions or denied applications to list various ETFs. The SEC cited issues like the volatility of bitcoin and rumoured manipulation of prices as obstacles.
However, in Sweden, XBT Providers already provide bitcoin and ether as exchange-traded products (ETP) on Nasdaq Stockholm, a major Swedish exchange. ETFs are one of the investment vehicles under ETPs.
Having crypto-based fund will make sense to many investors who were cautious of putting their money in an unregulated cryptocurrency market. ADK's anticipated move with an African-based ETF could open the market to a lot more African investors and institutions.
Egypt's Central Bank is Considering Issuing a Digital Currency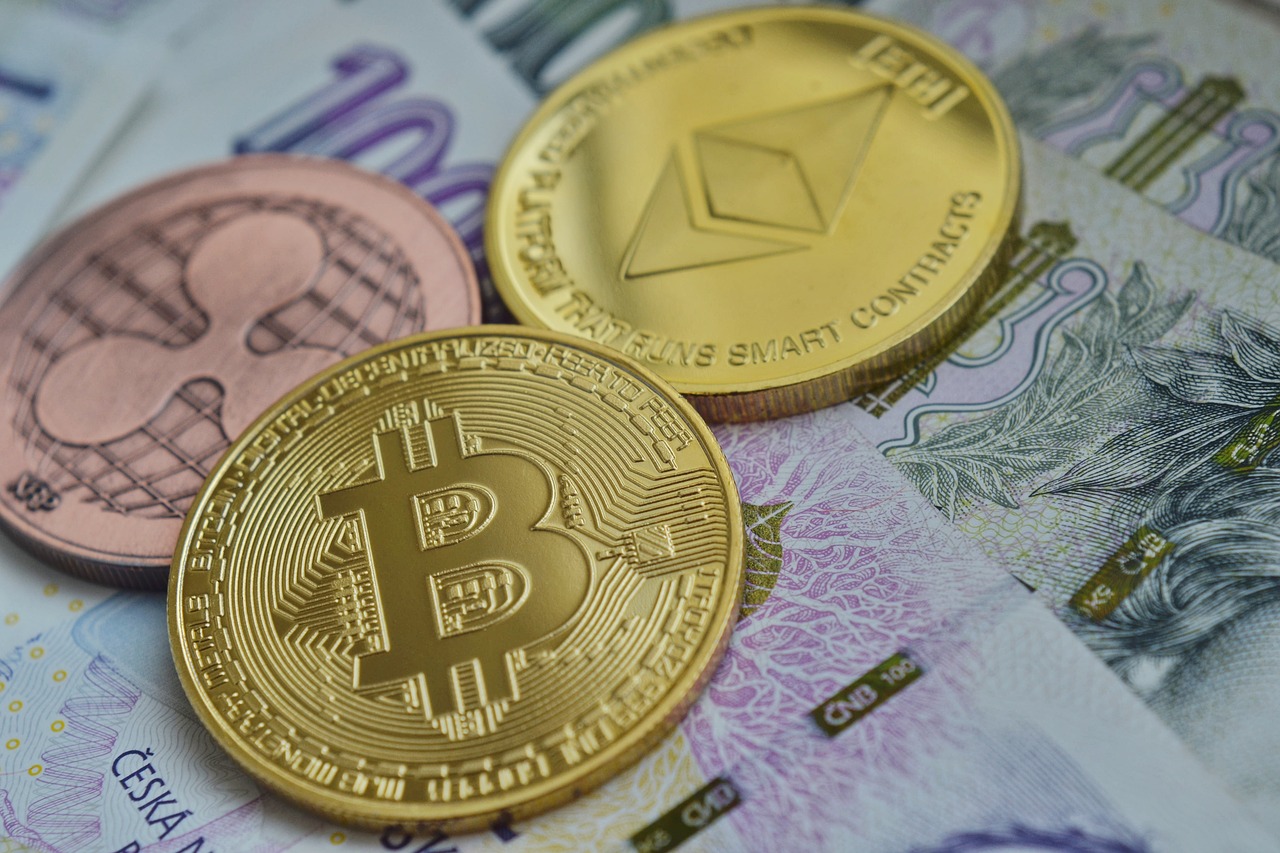 Egypt has reportedly joined the list of countries that have started studying the issuance of digital currency as an option or alternative for their fiat currencies. That makes Egypt one of the few sovereign countries in Africa to consider a national digital currency option, which is somewhat surprising given the country's negative stance towards cryptocurrencies.
The "Egypt Coin"
The Cairo-based news outlet, Amwal Al Ghad, reported that the sub-governor of the Central Bank of Egypt (CBE), Ayman Hussein, confirmed the prospect of government-issued virtual currency in a conference in Abu Dhabi. He said the bank is conducting a study in collaboration with some international financial institutions.
However, he did not disclose details about the proposed currency and did not address whether it would be traded between banks only or issued to the general public.
Amwal Al Ghad says the bank believes the digital currency could "lower the cost of banknote issuance and use of cash."
State-Issued Digital Currencies
Many central banks all over the world have considered issuing their own digital fiat money, rather than support cryptocurrencies like bitcoin.
In July 2016, the Bank of England became one of the first institutions to analyse the possibility of state-issued virtual currency. Followed by central banks in Canada, Russia, China and Sweden among others, as well as the European Central Bank.
However, Tunisia was the first country in the world to put their national currency on a blockchain in a trial in 2015. The eDinar initiative did not receive enough backing to go beyond proof of concept but highlighted the interest of central banks in testing a blockchain-based currency system.
The following year, various news media wrongly reported that the Senegalese government issued a digital currency on the blockchain. It had issued an e-currency, the eCFA, but it was not created on a blockchain.
Making State-Issued Digital Currencies Work
The use of this progressive financial technology is a positive step forward to help unbanked people in Africa. Also, it could aid electronic payments and support a cashless society.
Still, some people have questioned the approach of these countries. Centralised blockchains with power concentrated with the central banks could impose limitations on general adoption. The allure of the blockchain technology in the first place is decentralisation, giving people freedom from the traditional centralised banking system.
The impact of a central bank issuing its own cryptocurrency is potentially disruptive, even on the business model of commercial banks. The most practical approach for most central banks, it seems, is to restrict the use of cryptocurrency within an inter-bank context.
Cashaa Announces Launch of Global Crypto Accounts for Businesses and Individuals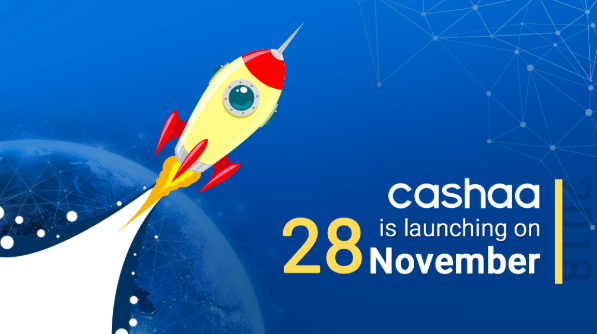 Cashaa, a London-based blockchain startup, has announced the launch of its global multi-currency crypto-friendly accounts for businesses and individuals, which will take place on November 28, 2018.
What is Cashaa?
Cashaa was launched in 2016 to ease the challenges that were being faced by bitcoin remittance companies such as country-specific regulations, KYC/AML requirements, illiquidity of exchanges among others, will be able to bank all kinds of individuals and businesses from startups based in garages to large businesses or exchanges with revenues in the millions.
Unlike most bitcoin remittance businesses in operation today, Cashaa uses a peer-to-peer model that lets local traders manage fiat currency exchanges with the cryptocurrency feature of the whole transaction occurring in the background.
Talking about the planned launch of its gobal accounts, Cashaa stated in a press release: "The Crypto community has continuously been denied support from high street banks who like to talk and sponsor blockchain events but in reality do not want the blockchain revolution to happen. To speed up our mission to "Bank the Unbanked", starting from the Crypto community, we have merged our wallet release with the account plans – this first version of Cashaa will be launched on November 28, 2018."
Cashaa's Business Products and Fund Security
Cashaa has five business products with different tiers for both businesses and individuals. The five different products are Blue, Basic, Smart Value, Premier and Advance. Each product membership is different for both individuals and businesses in terms of monthly limit.
All the accounts will require CAS tokens to function apart from the free account. CAS is also listed on several exchanges such as Idex and HitBTC, among others. The first release will see Cashaa users get:
Multisig crypto wallet for Bitcoin, Ether and CAS tokens
Accounting and auditing features
Banking product details with different membership plans
Pre-registration for the membership plans
Onboarding business users for the banking services
Deposit CAS token holding period to activate the accounts
Since Cashaa will have business and individual accounts that will potentially have millions of dollars in them, the startup has opted to go with a 100 percent fund protection scheme with European Central Institutions. This means that all deposits made through Cashaa will be kept in a segregated account with the Bank of England to ensure that Cashaa does not risk or invest their users' money in any way.