KryptoPal to Launch Cryptocurrency Channel for Help2kids NGO Operating in Africa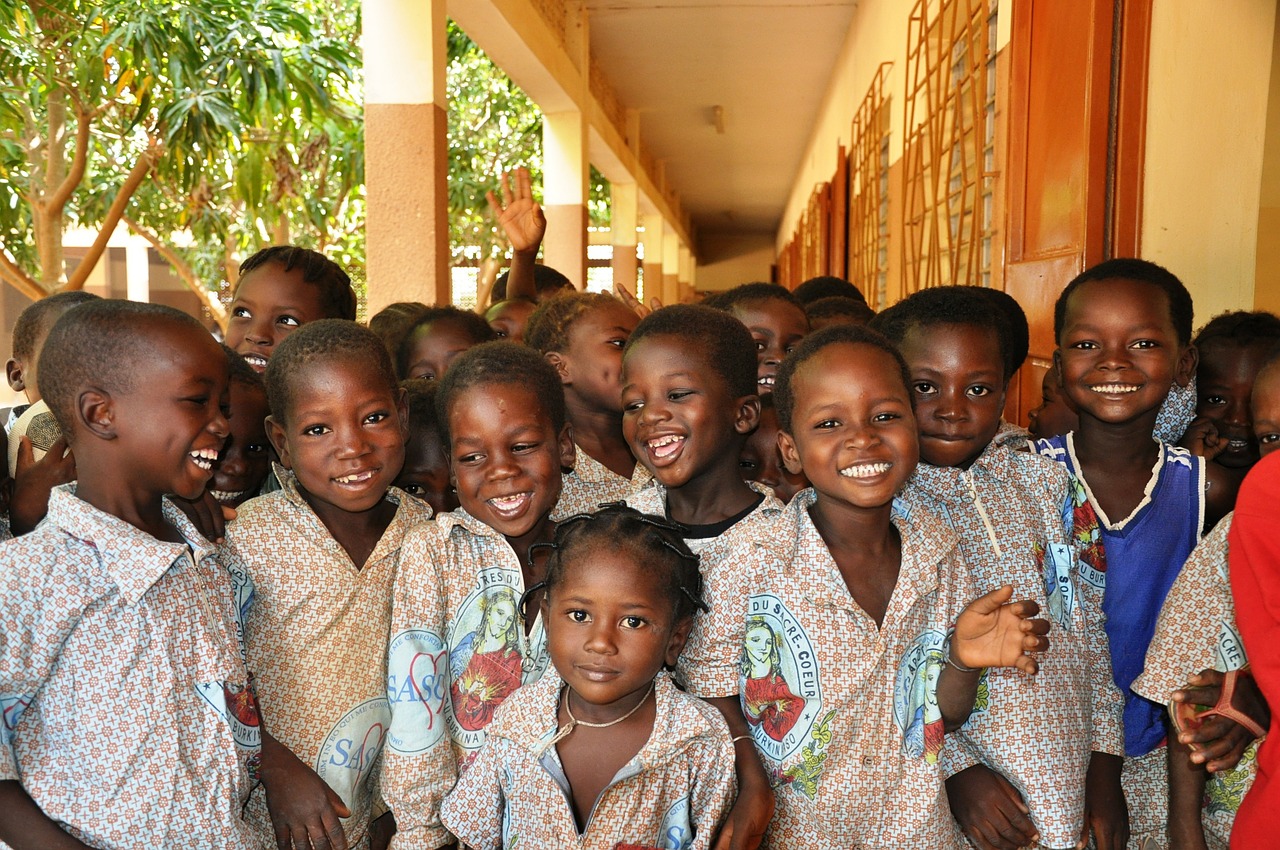 Blockchain startup KryptoPal will be launching a cryptocurrency channel for Swiss non-profit organisation help2kids, which helps children in Malawi and Tanzania to access education, healthcare, and food.
KryptoPal founder and CEO Venkat Nallapati said: "We're very excited about this year-long pilot program that we will be conducting with help2kids because not only will it enable people across the world to donate and improve the lives of children in Africa, but by also using cryptocurrency the flow of the financial transactions is transparent until the actual usage of the funds on site in Africa."
KrptoPal's roles will involve setting up a public key, acquiring know your customer (KYC) details for every help2kids project, and carrying out complete background checks for each project. In addition, the blockchain firm will integrate its software development kit (SDK) into the NGO's website to allow it to accept donations in cryptocurrency, which will be safe, secure, and traceable.
"We hope to offer help2kids a framework to accept cryptocurrencies that will pave the way for other large international charities to follow," stated Nallapati.
The help2kids Charity
Help2kids has been making an impact on children's lives in Tanzania through the 750 children in Dar es Salaam that benefit from its network.
One remarkable project has seen the charity offer support to 440 pupils in Bajeviro Primary School in Mbezi Beach, Dar es Salaam.
Despite primary education being free, children from poor families fail to receive an education because of the cost of compulsory school uniforms and provisions.
"I think this new cryptocurrency donation channel will be a great additional help for us to raise funds in our priority areas, especially when it comes to providing healthcare services and nutritious food to children in need. Every child should have a fair opportunity to education and we want them to focus on learning without facing obstacles like hunger and illness," said Harriet Smith, help2kids' on-the-ground field manager in Dar es Salaam.
Nairobi Securities Exchange May List Africa's First Cryptocurrency ETF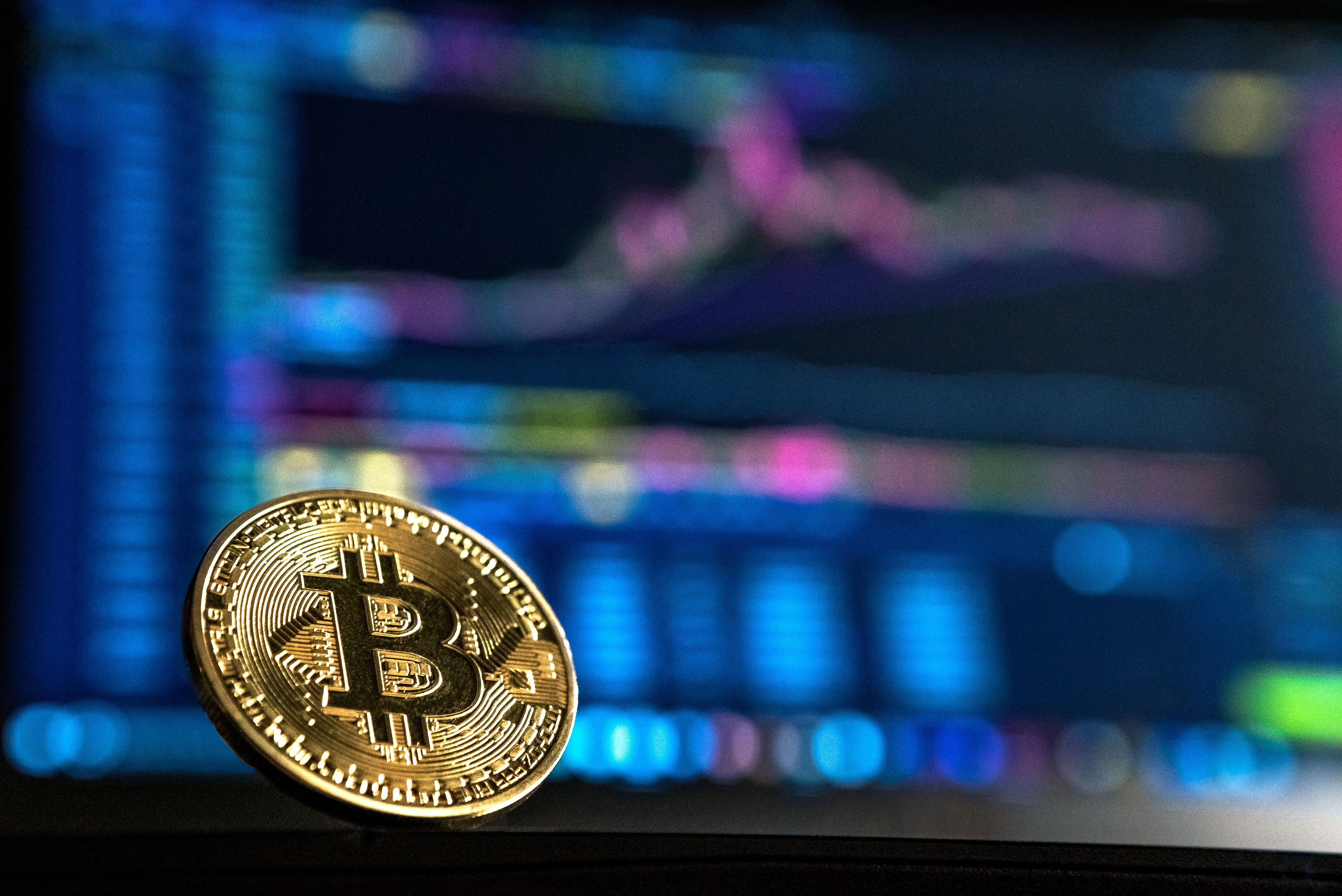 Kenya-based Badoer Group ADK ETF is gearing up to launch a crypto-based exchange traded fund (ETF) on the Nairobi Securities Exchange in the first quarter of 2019. If their application is successful, it would become Africa's first cryptocurrency-backed ETF.
Africa's First Cryptocurrency ETF
Badoer Group ADK ETF, a private company incorporated in October, is reportedly finalising an ETF listing arrangement on the Nairobi Securities Exchange (NSE), according to a report by Business Today.
If approved, the NSE would regulate Badoer Group ADK ETF, giving ordinary investors regulatory protection to invest in the asset. About 50 percent of the total ADK in supply, which is 12.5 million ADK, would be available for the ETF.
The founder of ADK, Ricardo Badoer, has reportedly met with the NSE's commercial director, Ms. Bahati Morara, and the head of Innovation and Project Management, Mr. Irungu Wagema to finalise the ETF listing arrangement.
The NSE is one of the leading securities exchange in East Africa with 66 listed companies and over $20 billion (KES 2.10 trillion) in market capitalisation.
Road to the First ETF
In 2018, there have been debates about whether or when a Bitcoin ETF will get launched. Many believe it will allow investors to diversify their investments without actually owning the assets tracked by an ETF. While others think it is just a distraction to the development of the technology.
Last month, the U.S. Securities and Exchange Commission (SEC) had stopped accepting public feedback on their Bitcoin ETFs policy review. The market regulator postponed decisions or denied applications to list various ETFs. The SEC cited issues like the volatility of bitcoin and rumoured manipulation of prices as obstacles.
However, in Sweden, XBT Providers already provide bitcoin and ether as exchange-traded products (ETP) on Nasdaq Stockholm, a major Swedish exchange. ETFs are one of the investment vehicles under ETPs.
Having crypto-based fund will make sense to many investors who were cautious of putting their money in an unregulated cryptocurrency market. ADK's anticipated move with an African-based ETF could open the market to a lot more African investors and institutions.
Egypt's Central Bank is Considering Issuing a Digital Currency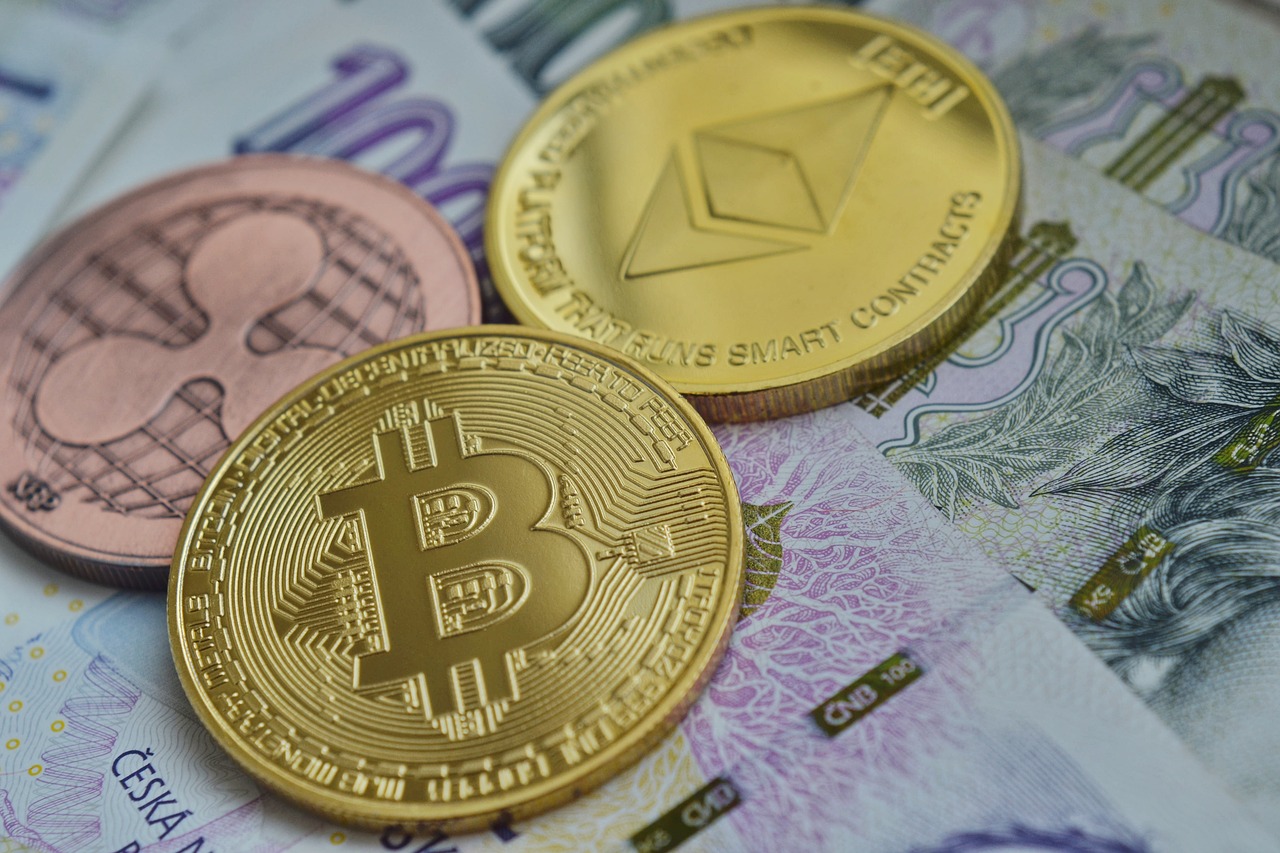 Egypt has reportedly joined the list of countries that have started studying the issuance of digital currency as an option or alternative for their fiat currencies. That makes Egypt one of the few sovereign countries in Africa to consider a national digital currency option, which is somewhat surprising given the country's negative stance towards cryptocurrencies.
The "Egypt Coin"
The Cairo-based news outlet, Amwal Al Ghad, reported that the sub-governor of the Central Bank of Egypt (CBE), Ayman Hussein, confirmed the prospect of government-issued virtual currency in a conference in Abu Dhabi. He said the bank is conducting a study in collaboration with some international financial institutions.
However, he did not disclose details about the proposed currency and did not address whether it would be traded between banks only or issued to the general public.
Amwal Al Ghad says the bank believes the digital currency could "lower the cost of banknote issuance and use of cash."
State-Issued Digital Currencies
Many central banks all over the world have considered issuing their own digital fiat money, rather than support cryptocurrencies like bitcoin.
In July 2016, the Bank of England became one of the first institutions to analyse the possibility of state-issued virtual currency. Followed by central banks in Canada, Russia, China and Sweden among others, as well as the European Central Bank.
However, Tunisia was the first country in the world to put their national currency on a blockchain in a trial in 2015. The eDinar initiative did not receive enough backing to go beyond proof of concept but highlighted the interest of central banks in testing a blockchain-based currency system.
The following year, various news media wrongly reported that the Senegalese government issued a digital currency on the blockchain. It had issued an e-currency, the eCFA, but it was not created on a blockchain.
Making State-Issued Digital Currencies Work
The use of this progressive financial technology is a positive step forward to help unbanked people in Africa. Also, it could aid electronic payments and support a cashless society.
Still, some people have questioned the approach of these countries. Centralised blockchains with power concentrated with the central banks could impose limitations on general adoption. The allure of the blockchain technology in the first place is decentralisation, giving people freedom from the traditional centralised banking system.
The impact of a central bank issuing its own cryptocurrency is potentially disruptive, even on the business model of commercial banks. The most practical approach for most central banks, it seems, is to restrict the use of cryptocurrency within an inter-bank context.
Cashaa Announces Launch of Global Crypto Accounts for Businesses and Individuals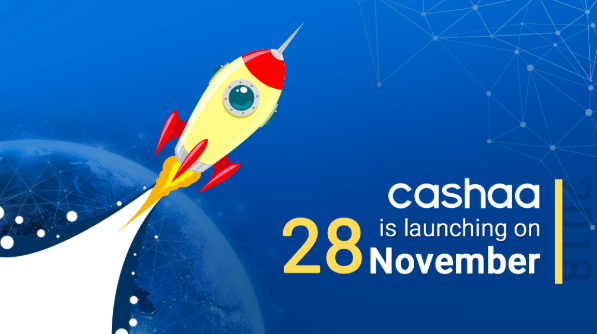 Cashaa, a London-based blockchain startup, has announced the launch of its global multi-currency crypto-friendly accounts for businesses and individuals, which will take place on November 28, 2018.
What is Cashaa?
Cashaa was launched in 2016 to ease the challenges that were being faced by bitcoin remittance companies such as country-specific regulations, KYC/AML requirements, illiquidity of exchanges among others, will be able to bank all kinds of individuals and businesses from startups based in garages to large businesses or exchanges with revenues in the millions.
Unlike most bitcoin remittance businesses in operation today, Cashaa uses a peer-to-peer model that lets local traders manage fiat currency exchanges with the cryptocurrency feature of the whole transaction occurring in the background.
Talking about the planned launch of its gobal accounts, Cashaa stated in a press release: "The Crypto community has continuously been denied support from high street banks who like to talk and sponsor blockchain events but in reality do not want the blockchain revolution to happen. To speed up our mission to "Bank the Unbanked", starting from the Crypto community, we have merged our wallet release with the account plans – this first version of Cashaa will be launched on November 28, 2018."
Cashaa's Business Products and Fund Security
Cashaa has five business products with different tiers for both businesses and individuals. The five different products are Blue, Basic, Smart Value, Premier and Advance. Each product membership is different for both individuals and businesses in terms of monthly limit.
All the accounts will require CAS tokens to function apart from the free account. CAS is also listed on several exchanges such as Idex and HitBTC, among others. The first release will see Cashaa users get:
Multisig crypto wallet for Bitcoin, Ether and CAS tokens
Accounting and auditing features
Banking product details with different membership plans
Pre-registration for the membership plans
Onboarding business users for the banking services
Deposit CAS token holding period to activate the accounts
Since Cashaa will have business and individual accounts that will potentially have millions of dollars in them, the startup has opted to go with a 100 percent fund protection scheme with European Central Institutions. This means that all deposits made through Cashaa will be kept in a segregated account with the Bank of England to ensure that Cashaa does not risk or invest their users' money in any way.