The Complete List of Token Airdrop Listings: Best Airdrop Platforms 2018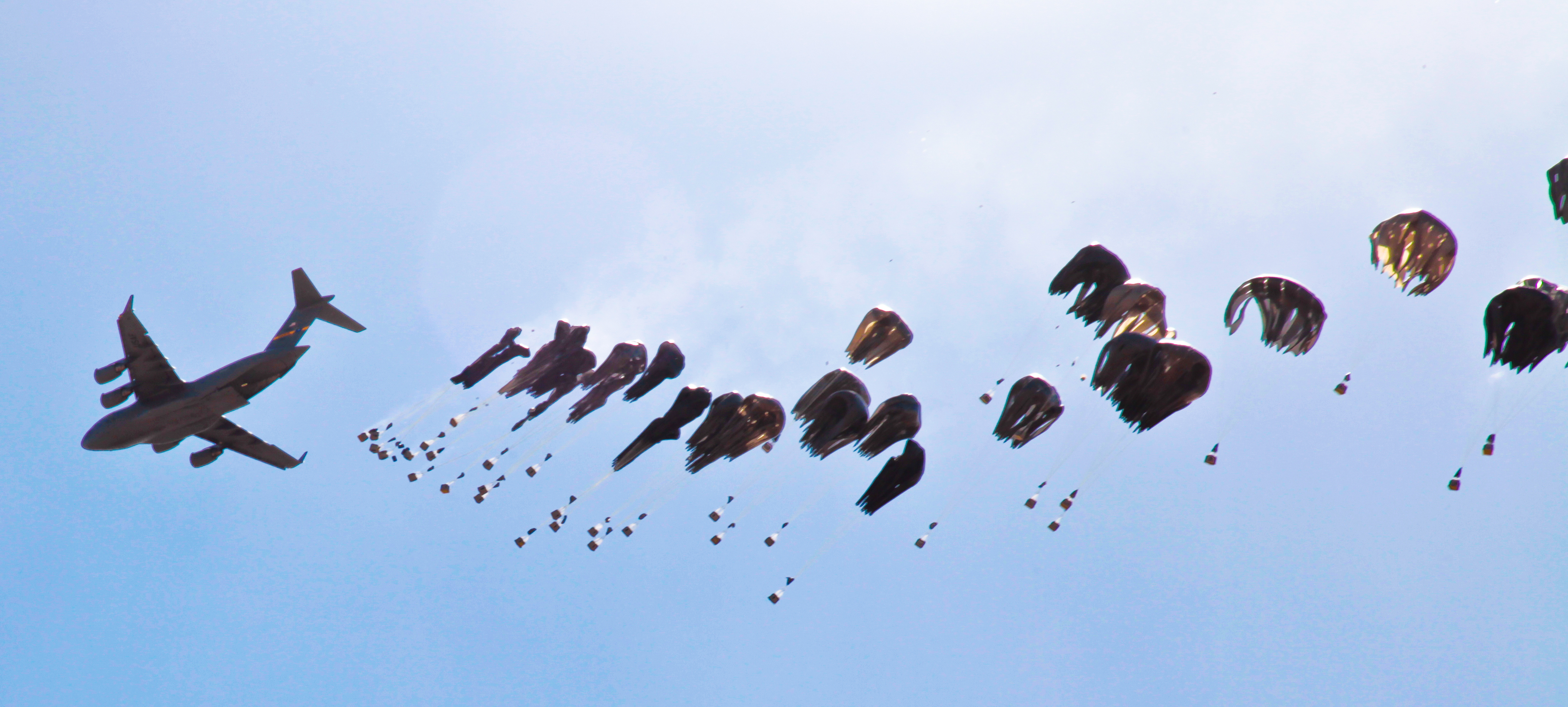 Cryptocurrency airdrops have become a popular method for new blockchain projects to raise awareness for their project and digital token. In this guide, you will find a list of the best airdrop listing platforms so that you can partake in the most lucrative airdrops available in the market.
99airdrops
99airdrops is a platform that offers a list of airdrops including their ratings, start and end dates, and the estimated value of the airdropped tokens in USD.
You can click on an airdrop to view more details such as project description, token type, the number of tokens, total token supply, airdrop rating, and airdrop instructions. You can also view news about the airdrop and get an airdrop widget for your website. To participate, click "Join Airdrop."
Airdrop Addict
Airdrop Addict provides a list of daily airdrops and untrusted airdrops with the latter likely to be scams and the former being trustworthy. The platform provides information such as project description, rating, the platform the token is on, and the time left until the airdrop closes.
Airdrop Addict also provides a history of past airdrops including the number of participants, how many tokens each participant received, and how much the token is worth in USD. To participate, click "Join Airdrop Here."
Airdrop Bob
Airdrop Bob is another platform where you can scout for potential airdrops to participate in. The platform offers details such as airdrops that are active or closed, the difficulty level, the date when the airdrop ends, token type, the value of the token in USD, total token supply, the requirements, and the number of users that can participate in an airdrop. This platform also provides an airdrop calendar showing closing and payout dates.
The airdrops listed on the platform are rated. In order to suggest an airdrop, you need to register with the site. To participate in an airdrop, click "Earn Free Coins Now."
Airdrop Land
Airdrop Land provides a list of active airdrops you can consider participating in. Simply click "Details" to read the project description and the airdrop guide. Click "Join Airdrop" to participate.
Airdrop Notify
Airdrop Notify is another airdrop listing platform. Once you click on an airdrop, you will find details such as the description of the project and the airdrop's duration and requirements. To participate in an airdrop listed on this platform, click "Join Airdrop Now."
Airdrop Scouter
Airdrop Scouter lists featured airdrops ranked as gold, silver, and bronze. Under this list, you will find information such as the number of tokens, the token value in USD, airdrop link, and airdrop requirements.
To learn more about an airdrop, click the "More Info" section and read about the project description, token supply and the instructions on how to participate. Click the airdrop link to participate.
Airdrop Tracker
Airdrop Tracker has a list of airdrops that is updated daily. To begin, click on an airdrop to view the project description, the requirements, and the airdrop links. Click "Airdrop Page" to participate.
Airdropalert.com
Airdropalert.com is an online platform that lists upcoming, past, and active airdrops taking place. Click on any of the listed active or upcoming airdrops to read the instructions needed to receive free digital tokens and to view the airdrop rating. Airdropalert.com offers an option for users who want to receive information about regular and exclusive airdrops to subscribe to their mailing list.
Besides reviewing projects before listing airdrops, the site aims to stay scam-free by offering five dollars worth in ETH to people who alert them to scams listed under active or upcoming airdrops.
Airdroply.com
Airdroply.com lists airdrops including company name, currency, the number of free tokens, the token value in USD, when they were added, when they will end, the difficulty level, and the airdrop link. To get free tokens, click "Join Airdrop."
Airdrops.io
Airdrops.io is a platform that lists airdrops in various categories such as the latest, hottest, and exclusive. In addition, the platform lists airdrops that require you to have Twitter and Telegram accounts and those that require participants to be holders of a certain coin.
The platform describes the airdrop project and the step-to-step guide for participating in each airdrop. The users on airdrops.io can also view the total value of the token, the date when the airdrop begins, the airdrop link, and the platform the project is using such as Ethereum or Stellar. Click "Claim Airdrop" to get started.
Airdrops.live
Airdrops.live lists the latest crypto airdrops including a brief description of the project, the link to the airdrop site, and which airdrops are new or have ended. The platform also offers details on airdrop requirements such as social media accounts.
AirdropsMob
Once you land on the AirdropsMob platform, you will see a list of airdrops including details such as difficulty level, number of days left to closing, the token platform, the rating, and the social media accounts required.
To learn more about an airdrop, click on "View" and you will see a guide to getting free tokens, the value of the token, number of tokens per airdrop, the number of views the airdrop has received, and the maximum number of participants required. To begin, click "Go To Airdrop.' Once you complete the airdrop, you can click "Done" on AirdropsMob.
Airdropter.com
Airdropter.com lists airdrops together with their end dates, requirements, ranking, estimated ranking in USD, the number of views, and the number of tokens.
Click on the airdrop to view the project description and the instructions. Once you have read through this additional information, click "Get Your Free Tokens Now" to participate in the airdrop.
Alertairdrop.com
Alertairdrop.com lists airdrops by date starting with the most recent one. Simply click on "Get Free Token" to participate in an airdrop. Under the featured section, alertairdrop.com lists airdrops from projects with guaranteed high-value cryptocurrencies.
Coinairdrops.com
Coinairdrops.com is another platform for seeking potential airdrops to participate in. Go to an airdrop of your choice to learn about the project, the airdrop tokens, and how to get the free tokens. Once done, click 'claim token.'
CryptoCoinCharts
CryptoCoinCharts features a tabled list of airdrops comprising of a project's description, task list, the blockchain platform the token is on, the date, the airdrop link, and a voting tab. The platform lists both live and past airdrops. Click the airdrop link to receive free tokens.
CryptoCreed.com
CryptoCreed.com lists airdrops into two categories; exclusive and normal airdrops. CryptoCreed also recommends wallets that users can use to receive their free tokens in. To receive free tokens, click on the airdrop of your choice.
The above platforms provide a wide range of airdrops to choose from. To learn how airdrops work, check out our guide on "How to Get Free Digital Tokens from Airdrops".
Ethereum 101: What Is It And How Is It Different to Bitcoin?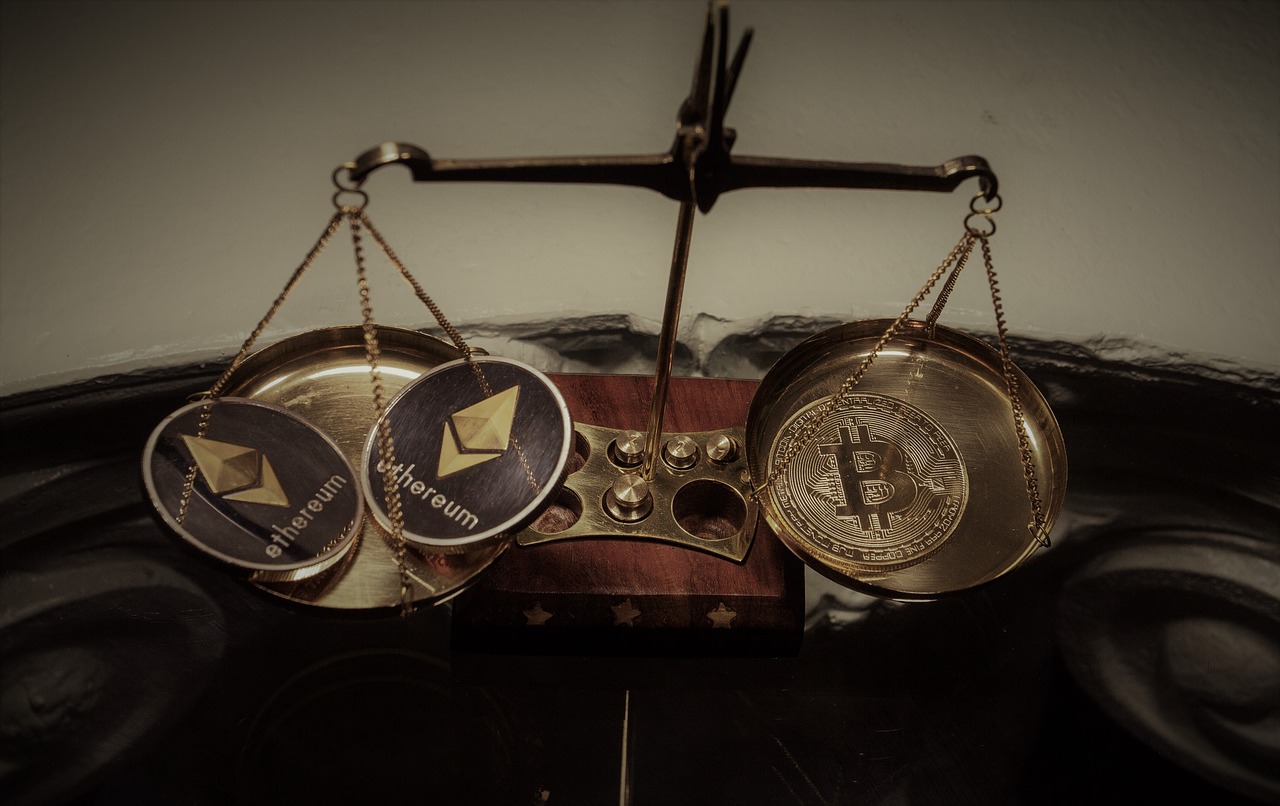 Cryptocurrency is a hot topic today, especially given how the various cryptocurrencies offered tout things such as security, privacy, and anonymity to people who use them. While Bitcoin remains as perhaps the most popular cryptocurrency today, competition like Ethereum has started to dominate the field. Just what is Ethereum, and how is it different to Bitcoin?
Ethereum 101: What Is It?
If you've ever heard of Ethereum, you'll most likely associate it with Bitcoin. And while there are some similarities, Ethereum is very different from Bitcoin. In fact, Bitcoin and Ethereum are just two of hundreds of applications that use blockchain technology. If you want to learn about Ethereum, it's best to begin with understanding what a blockchain is first.
In essence, a blockchain is a type of digital ledger that records information. Whereas real life ledgers are controlled by an entity — be it you, an owner, or a bank — a blockchain is a ledger that's owned by everyone. It's a ledger that logs in changes only when all users allow these changes to happen, through cryptography. Each "change"  becomes a block in this "chain" of changes, hence the name. A blockchain has three central properties:
Private and anonymous

: Blockchains offer a lot of anonymity and safety to users, not only because a lot of systems are capable of hiding their identities, but because blockchains are self-contained into their own groups. Unless an outsider is allowed to enter, they can't influence a chain's activities.

Decentralized systems free of external influence

: Unlike ledgers and accounts controlled by banks, blockchains develop trust via decentralizing their systems. This means there's no one owner of the blockchain, and everyone decides whether a particular change is acceptable.

Secure and protected:

Blockchains have become extremely attractive because of their means to provide safe transactions between users. Users pitch in part of their computing power to solve cryptographic puzzles that allow transactions to take place. Cryptographic puzzles in blockchains are only solvable by computers with a lot of computing power. People who volunteer their systems for this process, called miners, are compensated with cryptocurrency or other services as a result.
Ethereum: How Is It Different To Bitcoin?
With the above in mind, it may now be much easier to digest just how Ethereum differs from Bitcoin. While Ethereum is in itself a blockchain network distributed to the public, there are several technical differences between them. Here are some of the key things that differentiate the two concepts:
Facilitate exchanges via smart contracts:

Unlike Bitcoin that focuses on maintaining a digital wallet, Ethereum users actually rely on things called smart contracts. These contracts are akin to actual contracts, as they facilitate some form of exchange. In the case of Ethereum, smart contracts also work by exchanging anything of value such as shares, property, content, or even money.  The fact that users can make different kinds of smart contracts — and therefore make different applications — can make trading in Ethereum quite an exciting prospect.

Trade in services and features, that can be formed into apps:

Whereas miners in Bitcoin mine for the currency, Ethereum miners actually mine for something called Ether. This is a type of cryptographic token that can be used to avail services and transaction fees inside the network. Ethereum in itself is a "marketplace" of sorts where users can actually trade in various features and functionalities of smart contracts for Ether.

Very flexible and customizable for clients and owners

: People who want to interact with cryptocurrencies would know how tricky it is to do things anonymously when ease-of-use is in the question. Even bank accounts can be tricky, especially when it comes to the string of numbers and letters just to send money. Ethereum is flexible in this regard as recent services like the

Ethereum name service

is making waves in making it much easier for everyone to access Ethereum. This is because the ENS is actually a service that allows users to tie in unique domain names to their wallet addresses, making services much easier to handle.

Built-in system to help users run programs:

Given that Ethereum relies on "trading" and creating all sorts of applications to facilitate trade, the problem of running them comes in. After all, different applications have different sets of requirements and needs. The creator of Ethereum, Vitalik Buterin, solved this by creating an Ethereum Virtual Machine that runs on the Ethereum network and allows any user to run programs of any programming language given enough memory and time. As such, instead of creating entirely new chains for new applications, there can be one single platform for all sorts of applications.

Deployment and use across different industries

: Whereas Bitcoins can be used to trade for services, Ethereum can be used to outsource different sorts of programs into a secure, anonymous, and tamper-free network. These applications aren't controlled by individual entities, and users will have to make changes to the applications together. This makes it quite a revolutionary move for a lot of companies, as now entire teams and even

industries

can make a consensus on how to change applications, and no one user has complete control over everything.
Ethereum Trumps Bitcoin With Features
Ethereum and Bitcoin are online cryptocurrencies, yes, and they do follow similar procedures given their nature as blockchains. However, their similarities stop there. Ethereum does trump Bitcoin in a few factors of its own, especially considering its increasing popularity as an "alternative" for Bitcoin. This article hopefully gave you a much better understanding of how Ethereum works and how it may be used for your benefit.
Changelly Review: Should You Buy Cryptocurrencies on Changelly?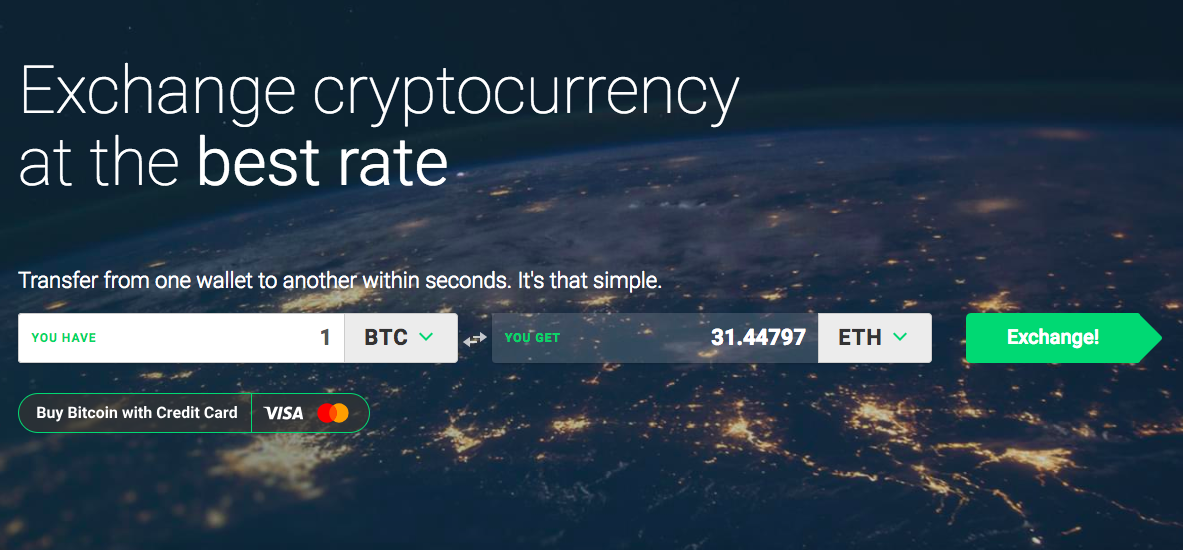 Changelly is one of the most popular cryptocurrency exchanges that offer users the opportunity to buy and sell a wide range of digital currencies and tokens. The exchange offers an easy-to-use service that combines user-friendliness, speed, and low fees. In this Changelly review, you will discover the benefits and drawbacks of this popular exchange and learn how to buy cryptocurrencies on Changelly. 
Introducing Changelly
Changelly was launched in 2016 by the people behind MinerGate, a mining multipool service, and now has over one million customers that use its exchange.
When buying cryptocurrencies on the exchange, rates and the time of the transaction are made clear from the beginning. However, the rate given before the transaction being completed by the user is an estimation. This may not be the actual amount in crypto received, depending on the exchange rate at any given point in time (which can rapidly change when it comes to crypto).
Changelly gives users the option of choosing crypto-to-crypto exchanges and also allows users to exchange fiat currency to cryptocurrency by using a VISA, MasterCard credit or debit card. The service can be accessed by anyone anywhere in the world as long as their requirements are met.
How Does Changelly Work?
It is pretty easy to get an account at Changelly, the only thing you need to provide is your email address. Once you sign up, you receive an email confirmation with a password to log in with (make sure you change the password to make it more personal to you as well as more secure).
Next, there are dropdowns for you to select the two currencies you want to exchange. Then, put in the amount of currency you want to exchange from. Changelly will show an estimate of the amount of the new currency to be received. The exchange rate, the amount you will receive, and estimated arrival time is shown as well. Changelly also calculates and displays its 0.5 percent transaction fee leaving no room for confusion as you continue through the process.
Once this is done, enter the wallet address that you want your funds to be sent to. Check that this address is correct! There will be no way to get your cryptocurrency after the exchange is made if you enter an incorrect address. 
Once you click on "Next", the information entered previously shows up and you are asked to confirm that everything is correct. At this point, it is recommended to re-confirm the details of your wallet and amount. This is the last step to make sure your details are correct.
Finally, transfer the funds of the original currency to the wallet that Changelly provides. You can either do this by copying the wallet address listed or scanning the QR code at the bottom of the page. 
You will receive a confirmation email once Changelly has received your funds. Expect to have the purchased cryptocurrency in your wallet within 5 to 30 minutes.
Identity verification is not needed for trade at Changelly, unlike at most other exchanges. The only limitations set are the ones designed for specific regions, and they are all removed after a month of using their services.
Cryptocurrencies Available on the Platform
Changelly has a high number of supported cryptocurrency. It offers over 100 different digital currencies and tokens. The swap transactions are available for all coins though they can be delisted in the future if little interest is shown for the particular altcoin.
Methods of Deposit
Changelly does not hold fiat money in the account balances of its traders. However, you pay for the coins and receive them in your wallet address instantly.
The acceptable fiat payment methods are credit or debit cards expressed in either USD or EUR. Wherever you are in the world, if you hold a valid bank card, you are eligible to purchase any coin from Changelly. The exchange claims that there are no fees on your purchase with the card, apart from the commission. The fees are added in as part of the exchange rate when purchasing coins.
Changelly's Exchange Rate and Fees
There are two types of costs that one should keep in mind. First is the commission, charged at 0.5 percent of the transaction value and the other is the network fee. The network fee is a commission that a blockchain takes from the amount sent in each currency. If the amount is too low to cover the fees of the network, the transaction will not go through. The network costs are specified for each coin and do change on daily basis, depending on the trade volume.
These are the limitations put on credit-card based transactions:
The UK, Canada and Australia – $200 limit for the first transaction, the next purchase could be made in four days (500$ limit), $3000 after seven days of the first buy. No more than three payments within the first week. No limits in one month at all.

CIS region (Russia/Ukraine/Belarus/Kazakhstan/Armenia/Georgia) – $1000 limit for the first transaction. The next limit increase could be done in 24 hours. The total limit for the first week is $3000 and for the first month is $10000. No limits in one month at all.

EU and other countries – $500 limit for the first transaction, the next purchase could be made in four days with $1000 limit. No more than 6 payments within the first week. No limits in one month at all.
Security
Changelly has two-factor authentication and funds are never stored on the site because all cryptocurrencies are processed to the respective wallets directly. Additionally, there is no confirmation via email to deal with the site and all transactions are anonymous.
Conclusion
Changelly's features make it very easy to use, even for first-time cryptocurrency buyers. The platform takes you through the process step by step and you make your first purchase within minutes of signing up.
Moreover, the fact that Changelly supports so many digital currencies and tokens and does not require you to verify your identity when you trade, has made it a popular digital asset exchange. 
If you want to buy or sell digital currencies and tokens on Changelly, sign up to the platform here!
*Readers should do their own due diligence before taking any actions related to the company, product or service. BitcoinAfrica.io is not responsible, directly or indirectly, for any loss or damage caused by or in connection with the use of or reliance on any content, product or service mentioned in this article.*
The Best Bitcoin Trading Platforms in 2018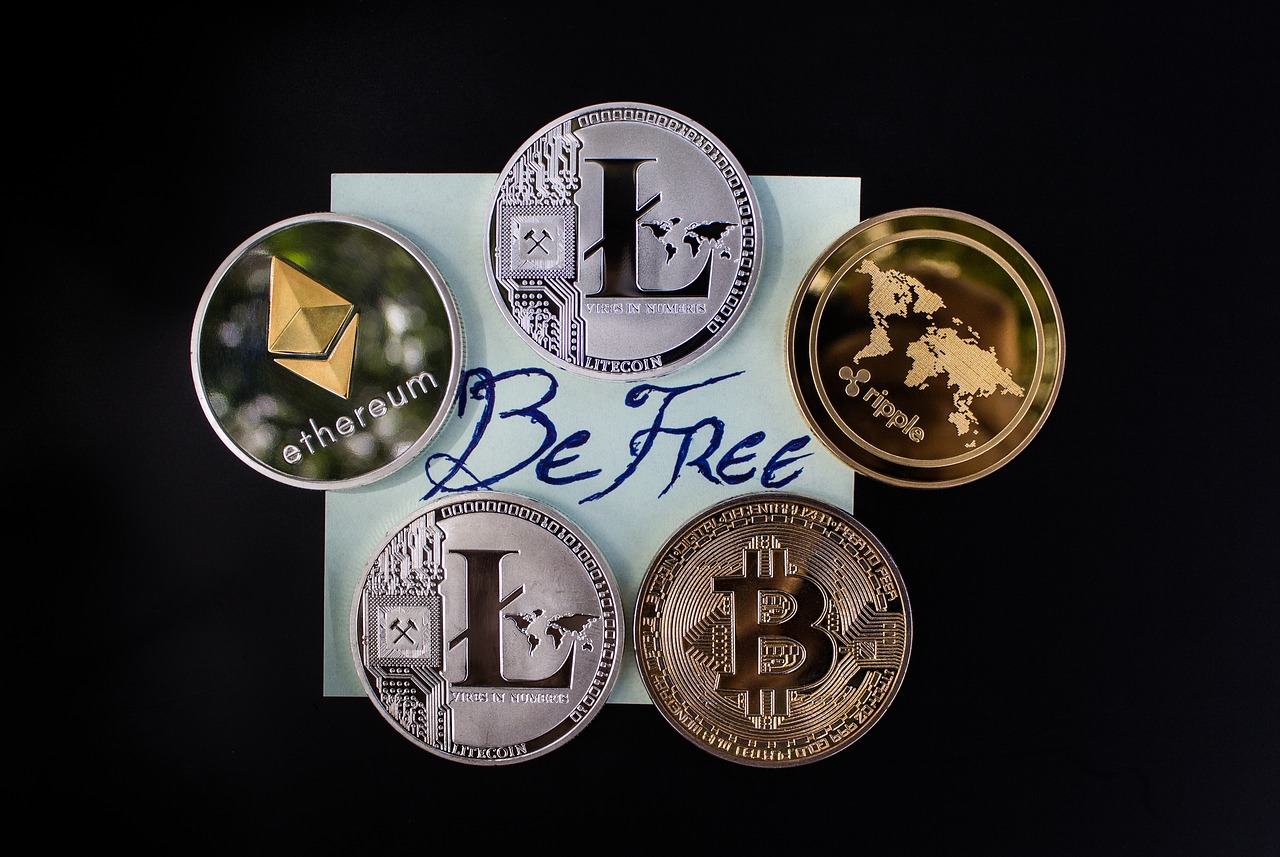 The high number of bitcoin trading platforms can make it difficult for newcomers to the cryptocurrency investment space to decide which platform to sign up for. To aid in this endeavour, Bitcoin Africa has compiled a list of the top five best bitcoin trading platforms available today.
Binance
Binance
is a new cryptocurrency exchange that has already succeeded in making a name for itself as a popular trading platform. The exchange started its operations in July 2017 after raising a significant amount in its ICO. The Chinese platform is headed by Changpeng Zhao who has an impressive amount of experience with blockchain technology having previously worked at Blockchain and OKcoin.
The cryptocurrency exchange supports the trading of an impressive number of digital currencies. It is possible to trade well-known coins such as bitcoin, ether, and litecoin as well as smaller and lesser known digital currencies and tokens. Binance supports over 40 cryptocurrencies. This is an advantage for users who want to trade in tokens that are not easily available on other exchanges.
Moreover, Binance boasts of one of the lowest trading fees in the cryptocurrency market. The trading fee is not based on a tiered structure as is common amongst other platforms. Instead, it is fixed at 0.1 percent of your trade. Additionally, it is possible to slash this fee in half if you decide to use the native cryptographic token of the platform, called BNB. It is important to note this reduction is a temporary promotion being run by the exchange and will be stopped at some point in the future.
Without verification, it is possible to withdraw up to 2 BTC daily. However, after registration, you can withdraw up to 100 BTC daily. The withdrawal fees vary for each token and are updated regularly. Binance trading features are advanced and require an existing understanding of trading platforms.
Lastly, it is important to note that it is not possible to fund trades on Binance using fiat currency. To begin trading, you must fund your account with cryptocurrency by sending it to your account on the trading platform. This means you must first acquire cryptocurrency before you can start trading on Binance.
Bittrex
US cryptocurrency trading platform Bittrex is one of the largest and most popular exchanges in terms of trading volumes. The exchange started operating in 2014 and is well trusted by the community.
Bittrex makes it a point to focus on security to ensure the safety of its customers' funds. The platform utilizes industry-leading security practices and stores the bulk of the users' funds in a cold wallet in order to avoid any losses through thefts or hacks. In fact, Bittrex is one of the few exchanges that has never been hacked since it started operating.
The exchanges most prominent feature is the large number of currency pairs it offers its customers. Furthermore, it features a fairly simple user interface that is easy to use for beginners and traders can withdraw up to 1 BTC daily without verification. To withdraw a larger sum, you need to submit to the KYC and AML practices enforced by Bittrex.
The trading fees on the platform are set at 0.25 percent of the trade. To begin trading, you must fund your account with the cryptocurrency of your choice. However, it is possible to purchase a minimum of $10,000 in bitcoin, ether, or USDT through a bank wire transfer with an 'enhanced verified account.'
Kraken
Kraken is one of the oldest and most established bitcoin exchanges in the market. It has been in operation since 2011. The design of the exchange makes it easy to execute trades while still offering a wide array of trading tools such as automated orders, stop-loss orders, and margin trading.
The San-Francisco-based cryptocurrency exchange utilizes encrypted cold storage to store its customers' funds. Moreover, accounts on the platform must be secured using two-factor authentication to further enhance security. Additionally, Kraken prides itself on its ability to provide a high level of liquidity.
In addition to America and Canada, the platform supports customers from a number of European countries which makes it popular on the continent. Moreover, Kraken supports fiat trading pairs in a number of different currencies. This allows users from different countries to easily fund their accounts and begin trading. The exchange also has a dark pool, which allows users to trade anonymously.
The fee structure on Kraken is somewhat complicated. Funding and withdrawal fees are dependent on the method and currency utilized. Trading fees are charged on a tiered structure according to trading volumes which are calculated on a thirty-day basis. Trading fees include a taker and a maker fee. Lastly, it can take up to a week for accounts to be registered on the site due to KYC and AML protocols.
Poloniex
Launched in 2014, Poloniex is a well-known and popular cryptocurrency exchange. The platform is best known for its trading tools. It boasts a number of tools and information packages that allow users to make the best decisions with regards to trades. Moreover, it supports lending and margin trading.
However, due to its comprehensive tools, the platform can be difficult for first-time crypto traders to use. Additionally, it is not possible to fund your account with fiat currency. The American exchange also boasts high trading volumes and subsequently liquidity thus it is possible to settle trades in a fairly timely manner.
Poloniex supports a wide number of cryptocurrency trading pairs. Creating an account is easy but the amounts supported for withdrawal are based on the verification level of your account. Trading fees are charged on a tiered structure based on trading volumes but are low in comparison to other exchanges.
Lastly, the platform stores the funds in a cold wallet. It also enforces two-factor authentication for all accounts. The platform did suffer one security breach in 2014 but made sure to refund all affected users.
Bitfinex
Hong Kong-based Bitfinex was started in 2012. The exchange is considered one the biggest based on daily trading volumes as it handles upwards of $2 billion daily. It provides users with a wide array of trading tools that support both basic and advanced level trading. It is possible to navigate the user interface as a novice but the platform is better suited for more experienced users. Moreover, the exchange has a mobile app for on-the-go trading.
Due to its large trading volumes, Bitfinex boasts a significant amount of liquidity. This enables the platform to quickly settle trades which helps users exploit changes in the market. The exchange supports margin trading, margin funding as well as more complex order types such as fill or kill and iceberg orders.
The trading platform has encountered a number of security breaches in the past. Due to this, it stores its funds offline with just enough to facilitate trades kept online. It also enforces two-factor authentication, encryption and other security measures to avoid other compromises in its security.
Fees on Bitfinex are tiered. The greater the trading volumes, the less the fees levied. The trading volumes are calculated monthly. The platform makes a point to update the fee structure regularly.