Encrypted Email Service Provider Tutanota Tests Cryptocurrency Payment Options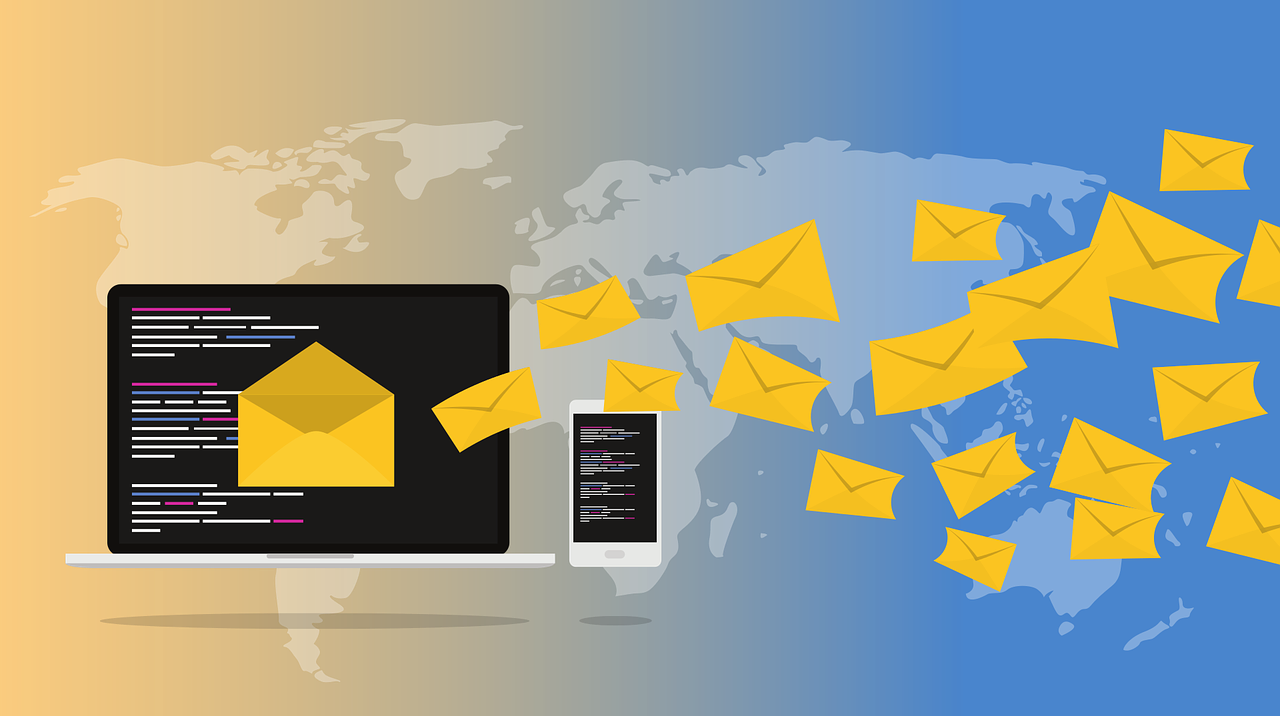 Germany-based end-to-end encrypted email service provider Tutanota is testing cryptocurrency payment options, a move that aims to integrate digital currency support to its service.
The company launched a poll on Twitter and Reddit earlier this year asking its communities to vote for bitcoin cash (BCH), monero (XMR), and ether (ETH) as the currencies it considers supporting in addition to bitcoin. The cryptocurrencies received between 16 and 27 percent votes while respondents also suggested litecoin (LTC) and verge (VXG), an indication that people do not just want to make payments in bitcoin (BTC) alone.
The Tutanota team wants its users to help them decide which cryptocurrencies they should include as payment options by making donations in their favourite coin. The donations will help them gain experience in handling cryptocurrency payments and automating the payment process.
"We at Tutanota have always been in support for cryptocurrencies because we welcome the idea of a decentralised payment method that works independent of centralised payment processors such as banks or credit card institutions," Tutanota co-founder and developer Matthias wrote on the company's blog.
Introducing Anonymous Payment Options
The open-source and encrypted email service provider also wants to introduce anonymous payment options for anonymous email services.
"With Tutanota, we want to provide an anonymous email service for journalists, whistleblowers, and human rights activists who need the extra protection they get from the built-in encryption of Tutanota," the company said.
Some of the current privacy and anonymity-oriented altcoins that could be used for such payments are dash, monero, and zcash.
Plans to Accept Crypto Payments Delayed
Last year, Tutanota made its first announcement to introduce cryptocurrency payments but had to postpone the plans after realising it needed to rebuild its encrypted email client. Now, the new client is in beta and is characterised by improved performance, a better design, and extra features. Tutanota also has an Android app in the beta stage of development while the iOS app update will be released soon.
Tutanota is not the first privacy-focused email service firm to accept cryptocurrency payments. Popular encrypted email service ProtonMail, for example, began accepting bitcoin payments almost a year ago. The email service allows users to pay for email plans in bitcoin. Once a transaction is complete, users receive ProtonMail credit, a unique currency that is used to upgrade an account.
Weekly News Roundup: SendCash Grows and ChainEx Partners With OkEx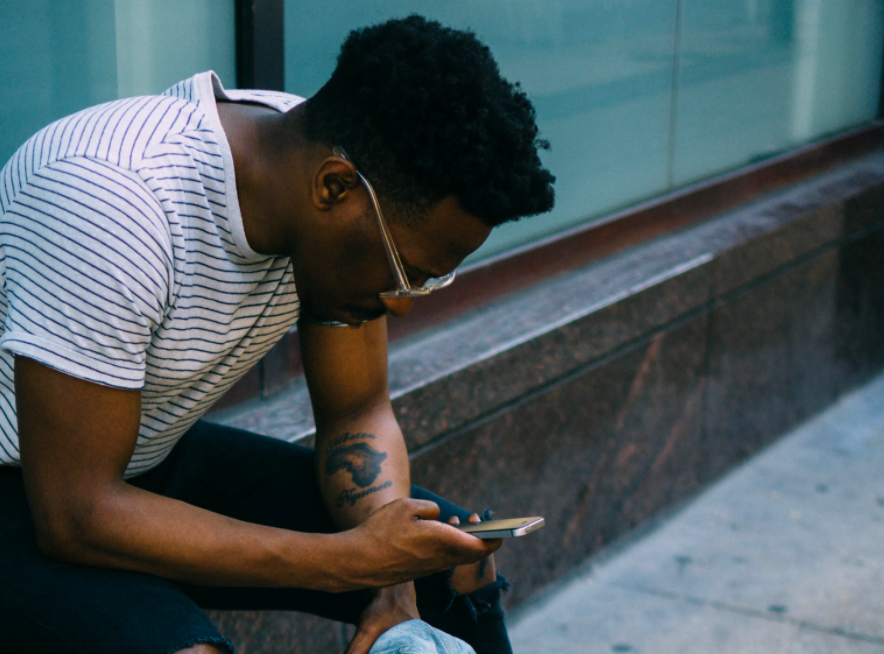 In Bitcoin Africa's Weekly News Roundup, we look at the most trending blockchain and cryptocurrency stories from Africa this week.
Here are our top picks!
SendCash Records $1 Million In Transactions in First 4 Months
Nigerian cryptocurrency developers continue to develop FIAT gateways to expand access to cryptocurrencies. One of such platforms is SendCash by BuyCoins Africa. The new platform was launched in April 2020.
SendCash allows users to transfer directly from the bank to crypto or crypto to the bank. Timi, Co-founder of BuyCoins Africa, makers of SendCash, sent a tweet this week highlighting the platform's growth.
Nigerians have received half a billion Naira from all over the world with @SendcashAfrica. 🚀

— Timi (@timigod) June 24, 2020
This tweet means that, in 3 months, Nigerians have processed over $1 million transactions on SendCash. What's more, BuyCoins Africa also experienced a surge in trading volume during in May. The platform saw over $17 million in trading volume in May.
ChainEx Partners With OKEx
In the last few weeks, OKEx has announced partnerships with major players on the continent. After partnering with Paxful, OKEx has partnered with South African exchange, ChainEx. The partnership between ChainEx and OKEx allows ChainEx to establish a quick buy and sell feature for traders.
Further, traders will have more access to more cryptocurrencies and simplified trading experience.
"This collaboration will give many South Africans and Africans access to a Top Tier, Global Cryptocurrency Exchange, as well as bring new liquidity and volume to ChainEX." –  Ryno Mathee, CTO of ChainEX
"OKEx respects partnership as the key steps to develop and provide local services to users. In the meanwhile, building a win-win cooperation with ChainEX will lead us to a better future." – Ivan Chen, Business Manager of OKEx Africa
Binance Kenya Nears Launch
In our last weekly update, we mentioned that Binance is testing MPESA payments on Binance P2P for Kenyan users. According to Bitcoins, Binance P2P will offer 0 percent escrow trading fees. MPESA payments on Binance P2P is expected to go live in mid-July.
Binance P2P intends to compete with other P2P platforms that have become very popular. Paxful and LocalBitcoins are the top P2P platforms in Kenya. Local newcomer Bitlipa is also seeing immense growth.
Binance P2P's main selling point in the Kenyan market is set to be its zero-fee structure and promotions for new traders. On the market, bitcoin saw a hike to over $9,400 and fell back to $9,200. On the other hand, some altcoins experienced a rally.
A highlight worth noting this week is the sudden rise of the digital currency Dogecoin (DOGE) due to promotion by TikTok influencers.
Weeky News Roundup: Binance Enables MPESA, Bitlipa Records Growth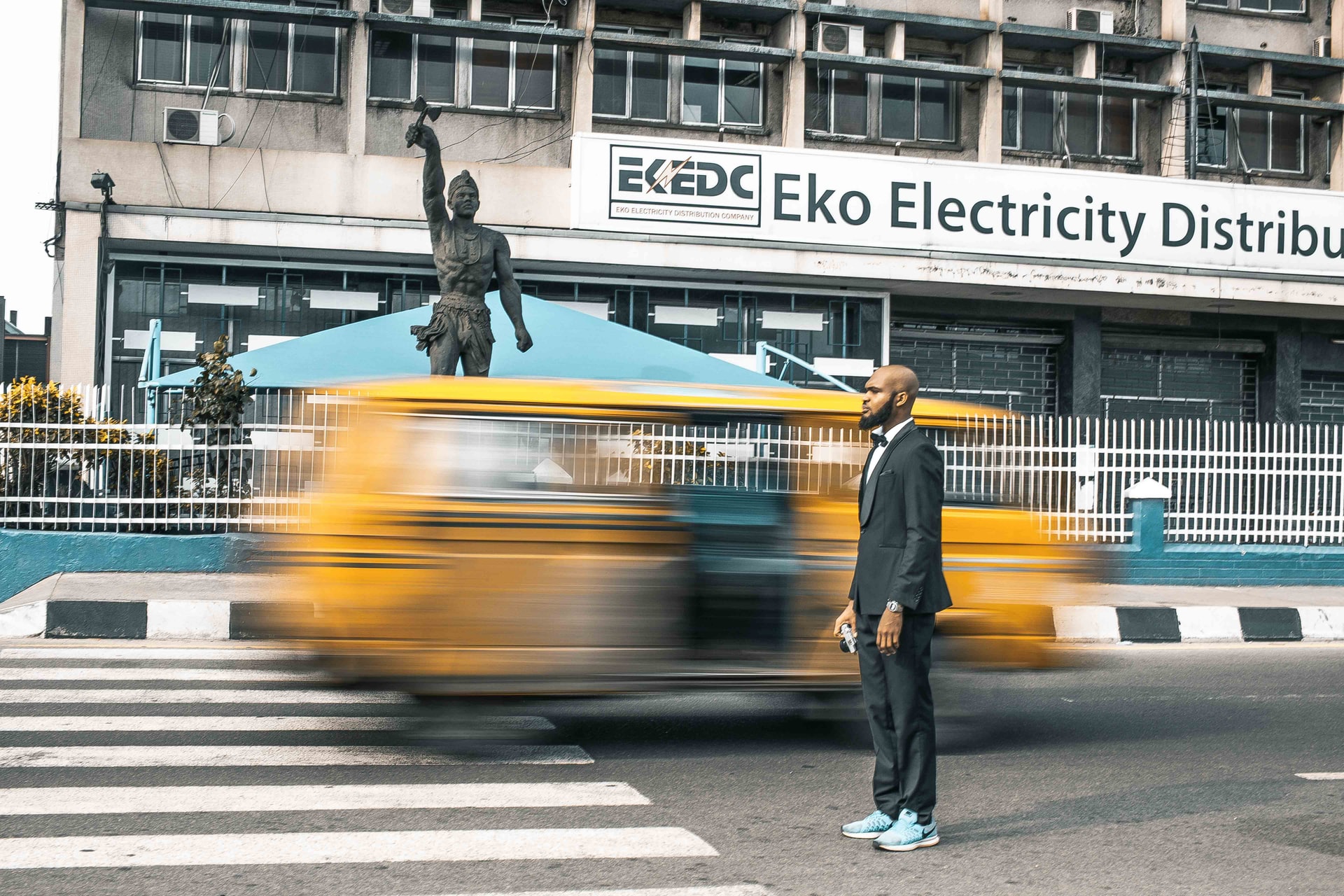 In Bitcoin Africa's Weekly News Roundup, we look at the most trending blockchain and cryptocurrency stories from Africa this week.
Here are our top picks!
Binance Enables MPESA Payments
Top global cryptocurrency exchange by volume, Binance has added popular Kenyan mobile money payment option MPESA to its P2P platform.
At the time of writing, the option is not available to every user but can be accessed by some users as it is still being tested. Binance P2P is Binance's answer to the sharp increase in transaction volumes by other marketplaces like Paxful.
In Africa, it first launched for the Nigerian market and is set to add Kenya in the coming weeks.
Kenyan P2P Platform, Bitlipa, Records Exponential Growth During Beta Program
Continuing with more P2P news, Kenyan based platform Bitlipa claims to have recorded impressive volumes since launching its beta.
Speaking to a Kenyan blog, CEO, Apollo Eric stated that Bitlipa currently has over 5,000 users with a daily volume of over $120,000. Bitlipa only released its beta version and Android application in April 2020. This growth level makes Bitlipa one of the top peer-to-peer platforms in Kenya by transaction volume.
Bitlipa is a P2P exchange and payment application. Users can receive and send MPESA and crypto payments on Bitlipa. What's more, users can exchange between Kenyan Shillings and cryptocurrencies.
Bitlipa supports bitcoin (BTC), ether (ETH), dash (DASH), and aeteninty (AE). The platform intends to provide services at minimum fees and KYC verification limits.
Akoin Foundation to Launch Blockchain Hub in Kenya and Ghana
Akoin Foundation is collaborating with Effects AI to establish Blockchain hubs in Kenya, Ghana, and Senegal. The first blockchain hub is scheduled to go live in Kenya, in the last quarter of 2020.
The aim of building these hubs is to provide support for young entrepreneurs interested in Blockchain development in Africa.
Ghana and Senegal will benefit from the second phase of hubs, set to launch in the first quarter of 2021. These hubs will also serve as job boards for African interested in the blockchain industry and jobs that pay in cryptocurrency.
Weekly News Roundup: Akoin City Secures New Partnerships, Blockchain Startups Join Kenya's Regulatory Sandbox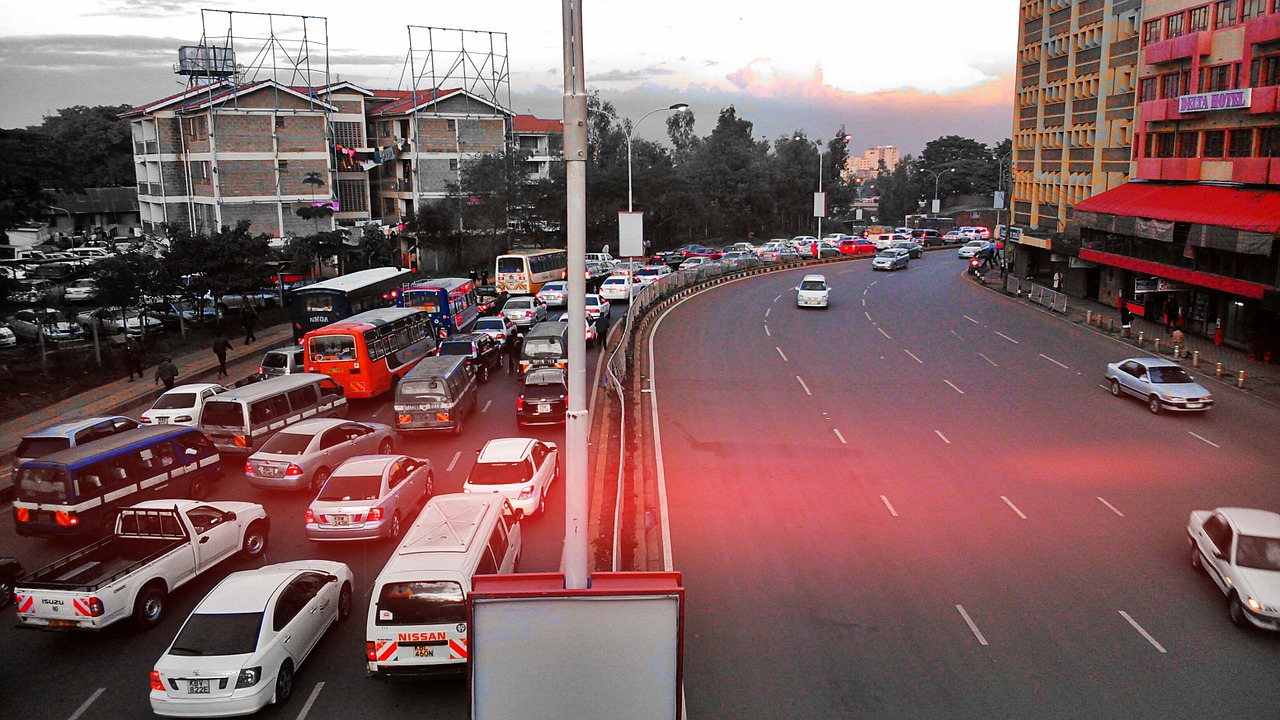 In Bitcoin Africa's Weekly News Roundup, we look at the most trending blockchain and cryptocurrency stories from Africa this week.
Here are our top picks!
Two Blockchain Companies Join Kenya Capital Markets Authority's Regulatory Sandbox
The Kenya Capital Markets Authority has set up a regulatory sandbox limited to financial solutions with a capital market component. As part of the additions to the sandbox, two blockchain companies – Pyypl Group Limited and Belrium Kenya – have been included.
Pyypl Group Limited is a fintech platform for issuing unsecured bonds on the blockchain. Belruim Kenya is an electronic Know Your Customer (e-KYC) solution for capital markets running on the blockchain.
Developments like this promote the use of blockchain technology in Africa and bring positive sentiments among regulators towards blockchain-related technology.
Akoin City Secures New Partnerships
Akoin City, the mega blockchain city project lead by famous music artist Akon has been met with praise and skepticism in different quarters. Regardless, the project continues to develop more business partnerships for the construction of the city. Akoin City sealed a $6 billion construction deal with KE International to build the project.
Further, Akoin City partnered with Mwale Medical and Technology City (MMTC) in Western Kenya. The partnership will make cryptocurrencies a major method of payment at the health facility.
MMTC is another city complex that focuses on health-related facilities. The mega project that started in 2014 is set to be opened in December 2020.
Other partnerships include collaboration with Jeev Network in Rwanda and blockchain chat application, Sense Chat. 
PayPal May Bring Bitcoin to 300 Million Users
In an exclusive report on Coindesk, the top industry publication speculated that PayPal might be adding the ability for people to buy and sell bitcoin soon. The news was corroborated by three people familiar with the matter.
The new addition would allow users of PayPal and Venmo to buy and sell bitcoin.
The bitcoin price saw some bullish sentiments after this headline made waves online. Since then the bitcoin price has dropped by 4 percent and is trading under $9,200.