Encrypted Email Service Provider Tutanota Tests Cryptocurrency Payment Options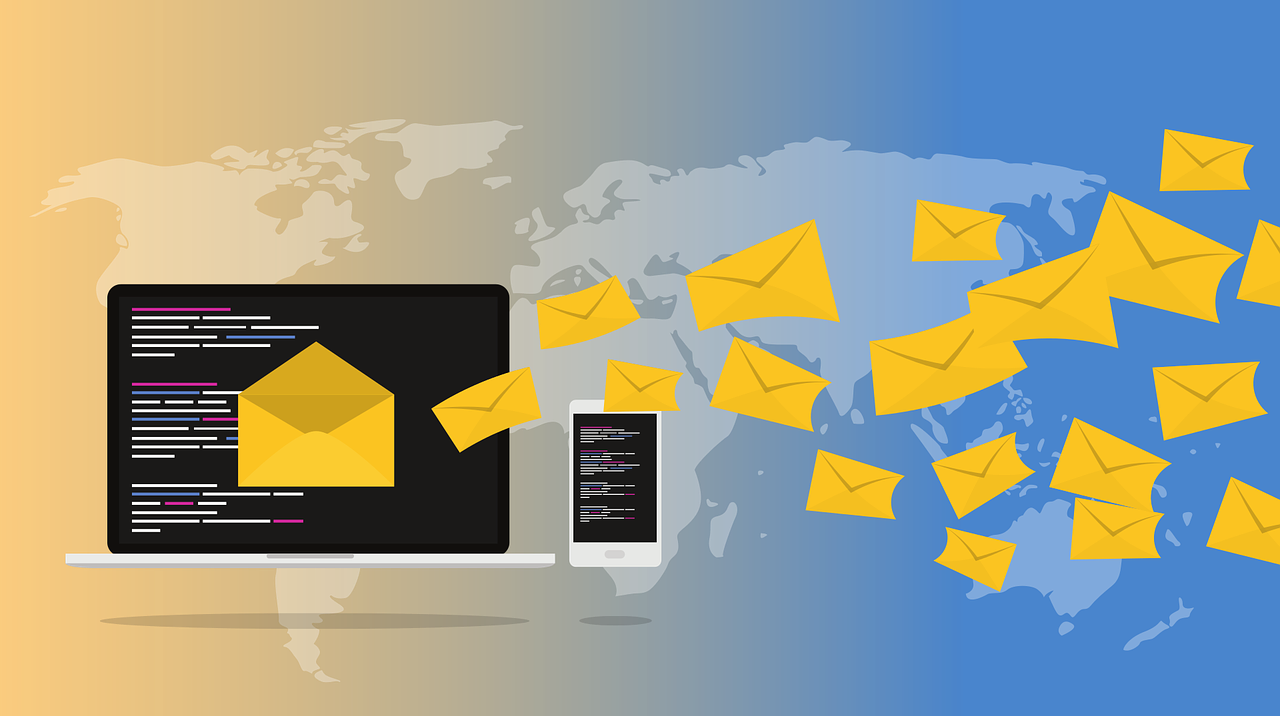 Germany-based end-to-end encrypted email service provider Tutanota is testing cryptocurrency payment options, a move that aims to integrate digital currency support to its service.
The company launched a poll on Twitter and Reddit earlier this year asking its communities to vote for bitcoin cash (BCH), monero (XMR), and ether (ETH) as the currencies it considers supporting in addition to bitcoin. The cryptocurrencies received between 16 and 27 percent votes while respondents also suggested litecoin (LTC) and verge (VXG), an indication that people do not just want to make payments in bitcoin (BTC) alone.
The Tutanota team wants its users to help them decide which cryptocurrencies they should include as payment options by making donations in their favourite coin. The donations will help them gain experience in handling cryptocurrency payments and automating the payment process.
"We at Tutanota have always been in support for cryptocurrencies because we welcome the idea of a decentralised payment method that works independent of centralised payment processors such as banks or credit card institutions," Tutanota co-founder and developer Matthias wrote on the company's blog.
Introducing Anonymous Payment Options
The open-source and encrypted email service provider also wants to introduce anonymous payment options for anonymous email services.
"With Tutanota, we want to provide an anonymous email service for journalists, whistleblowers, and human rights activists who need the extra protection they get from the built-in encryption of Tutanota," the company said.
Some of the current privacy and anonymity-oriented altcoins that could be used for such payments are dash, monero, and zcash.
Plans to Accept Crypto Payments Delayed
Last year, Tutanota made its first announcement to introduce cryptocurrency payments but had to postpone the plans after realising it needed to rebuild its encrypted email client. Now, the new client is in beta and is characterised by improved performance, a better design, and extra features. Tutanota also has an Android app in the beta stage of development while the iOS app update will be released soon.
Tutanota is not the first privacy-focused email service firm to accept cryptocurrency payments. Popular encrypted email service ProtonMail, for example, began accepting bitcoin payments almost a year ago. The email service allows users to pay for email plans in bitcoin. Once a transaction is complete, users receive ProtonMail credit, a unique currency that is used to upgrade an account.
Female Bitcoin Traders Thriving More Than Male Counterparts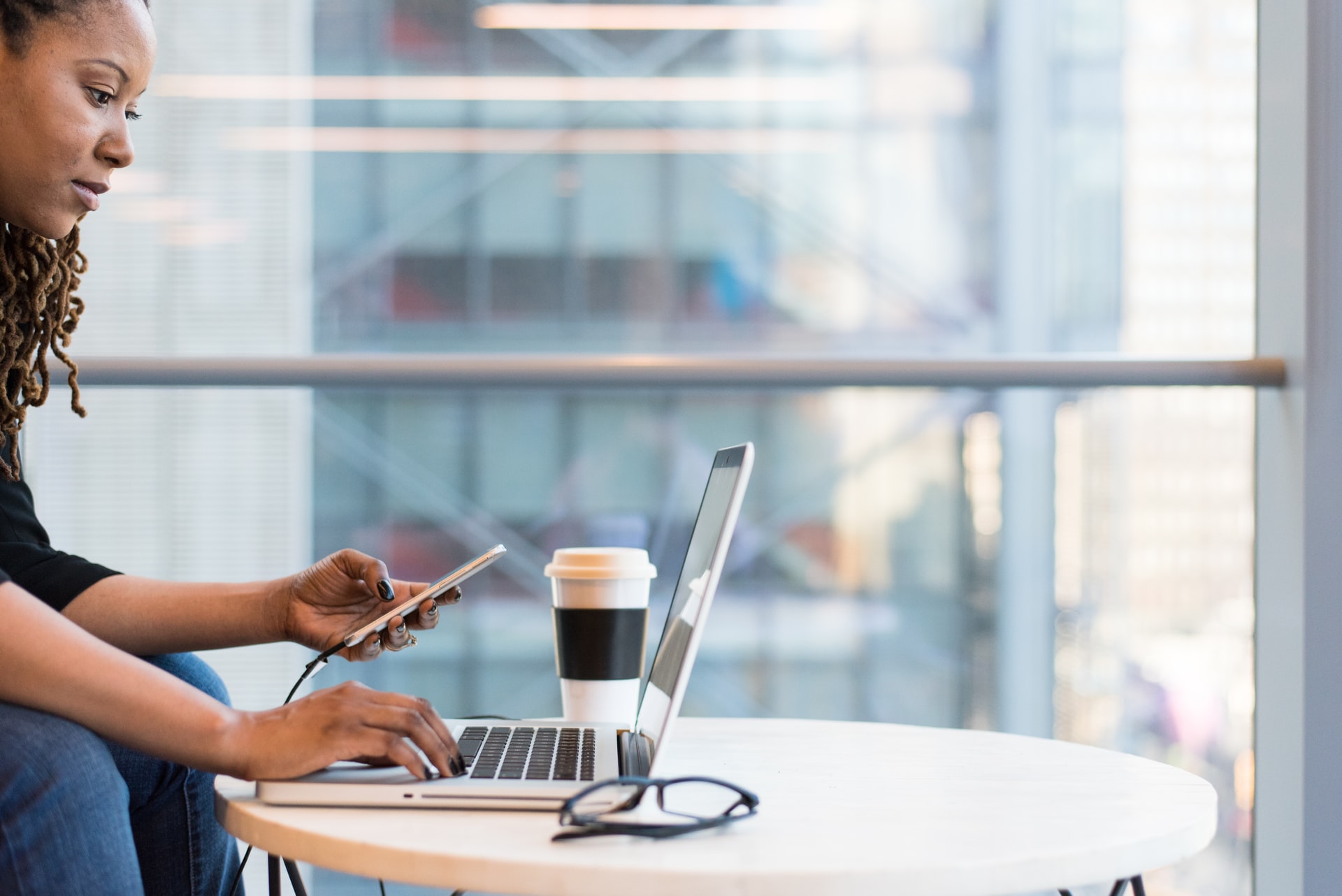 A study by IG has revealed that female traders are succeeding at trading bitcoin and other commodities more than their male counterparts.
No Longer a Boy's Club
In the early years of bitcoin's rise in popularity, men showed higher interest than women in it. The cryptocurrency was associated with complexity, risk, and illegal activities as there was no official government regulation to support its public use. The occurrence of scams over the years worsened things for potential investors as there was little to bring assurance of sustainable investment in bitcoin. 
Today, however, you will be hard-pressed to find (virtual) blockchain conferences and meetups, digital asset startups, and blockchain projects without a female presence. 
An increase in crypto education and female-led blockchain initiatives have been the main drivers for more women to join the industry. 
What The Numbers Say
According to an analysis conducted by UK-based CFD trading platform IG, there was a 43% increase in the number of women in the cryptocurrency industry in the first quarter of 2020. Most notably, in Greece, the growth was at about 164%. This growth reflects on both technical and non-technical users who tend to be millennials. 
It is great to note that more women are part of this industry. More notably, they are succeeding at trading.
An exclusive IG study followed male and female traders for over a year to compare their behavior in trading bitcoin and other commodities like crude oil and gold.
The table below shows the success rate of male and female traders: 
| | | | | | |
| --- | --- | --- | --- | --- | --- |
|   | Bitcoin | Gold | Brent crude (oil) | Silver | Average |
| Male | 71% | 83% | 79% | 74% | 77% |
| Female | 76% | 85% | 82% | 74% | 79% |
76% of females succeed at bitcoin, compared to 71% of males. For gold, 85% of female traders succeeded against 83% of males. In trading Brent crude oil, 82% of females superseded a 79% success rate among males. While factoring silver trading, on average, female traders succeeded at a 79% rate compared to 77% for males.
As per preference by different generations, gold carried the highest ranking, followed by bitcoin, brent crude oil, and silver at the least of the four. Gen X prefers bitcoin the most, at 24.55%, slightly more than millennials at 24.45%. Gen Z and baby boomers showed a lower preference for bitcoin at 23.25% and 20.41% respectively. 
To learn more about Bitcoin, download the Bitcoin Beginner's Handbook for free.
Weekly Roundup: Bundle Africa Launches in Ghana, Binance Follows Suit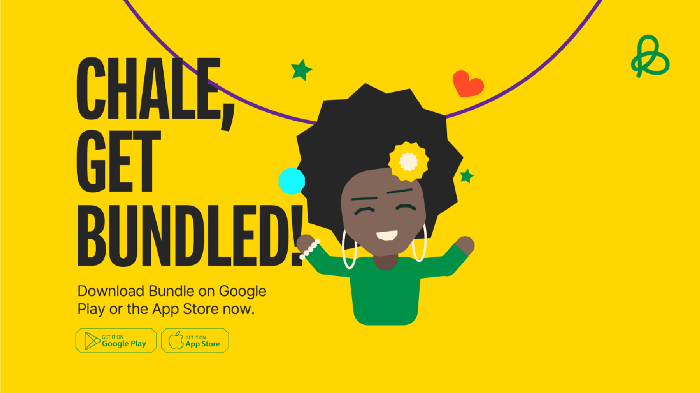 In this week's news roundup, you will learn about the crypto masterclass that Binance Kenya has planned, the launch of Bundle Africa in Ghana, and Binance's acceptance of Ghanaian cedi (GHS) deposits.
Bundle Africa Launches in Ghana
Bundle Africa has launched in Ghana. That means that Ghanaians can use the Bundle app to buy and sell crypto using the cedi. Also, users can send, receive, and request cryptocurrencies.
"We are super-excited to finally bring Bundle to Ghana. I believe the country has immense potential for crypto adoption. Ghana is the right environment for Bundle to thrive," said CEO and Founder Yele Bademosi.
The launch is part of the company's plan to expand to other parts of Africa before the end of 2020. With the Bundle app, Ghanaians can store and trade bitcoin, ether, binance US dollars (BUSD), bitcoin cash, litecoin, chainlink, binance coin, and tron.
Furthermore, Bundle Africa recently launched a crypto savings feature for binance US dollars called Vault. The feature enables users to earn interest on BUSD holdings through two options: fixed and flexible vault.
Binance
Bundle is not the only digital asset exchange to enter the Ghanaian market. Crypto behemoth Binance also announced that is now officially in Ghana through its acceptance of deposits in cedi (GHS).
Users are now able to deposit Ghanaian Cedi (GHS) via mobile money into their Binance wallet and buy crypto, providing a new and competitive fiat gateway for Ghana.
After depositing funds to Binance, users will be able to buy BTC, BUSD, ETH, and BNB with GHS, Binance explained in an announcement.
Binance Kenya to Hold Crypto Masterclass
Binance Kenya has announced a crypto masterclass that will take place on 27 November 2020.
The online masterclass aims to teach learners the fundamentals of cryptocurrencies. If you join the Zoom webinar, you will also learn how to purchase and sell crypto using the Kenyan Shilling.
The two-hour crypto masterclass will start at 5 PM, EAT. You can sign up for the event here. The webinar is ideal for crypto beginners or anyone that wants to start trading cryptocurrencies.
Kenyan Blockchain Project Wins Chainlink Grant
The Chainlink Community Grant Program has awarded a grant to a Kenyan blockchain project. The project is a joint initiative of ACRE Africa and Etherisc. The two companies plan to create a decentralised insurance protocol that will offer blockchain-based crop insurance solutions. The project will protect up to 250,000 small scale farmers in Kenya from the impact of climate change over the next three years.
ACRE Africa CEO George Kuria said: "We are excited to be able to further our work with farmers in East Africa by receiving support through the Chainlink Community grant to help build out and implement a more reliable and cost-effective model for crop insurance with the collaboration of Etherisc."
The grant will fund the technical and research aspects of the project. The technical aspects include developing smart contracts and a user-friendly insurance solution. On the other hand, the research aspect entails investigating the economics of crop insurance in several African regions, assessing weather patterns, and plant and soil biology.
To learn more about Bitcoin, download the Bitcoin Beginner's Handbook for free.
The Sun Exchange Expands into Sub Saharan Africa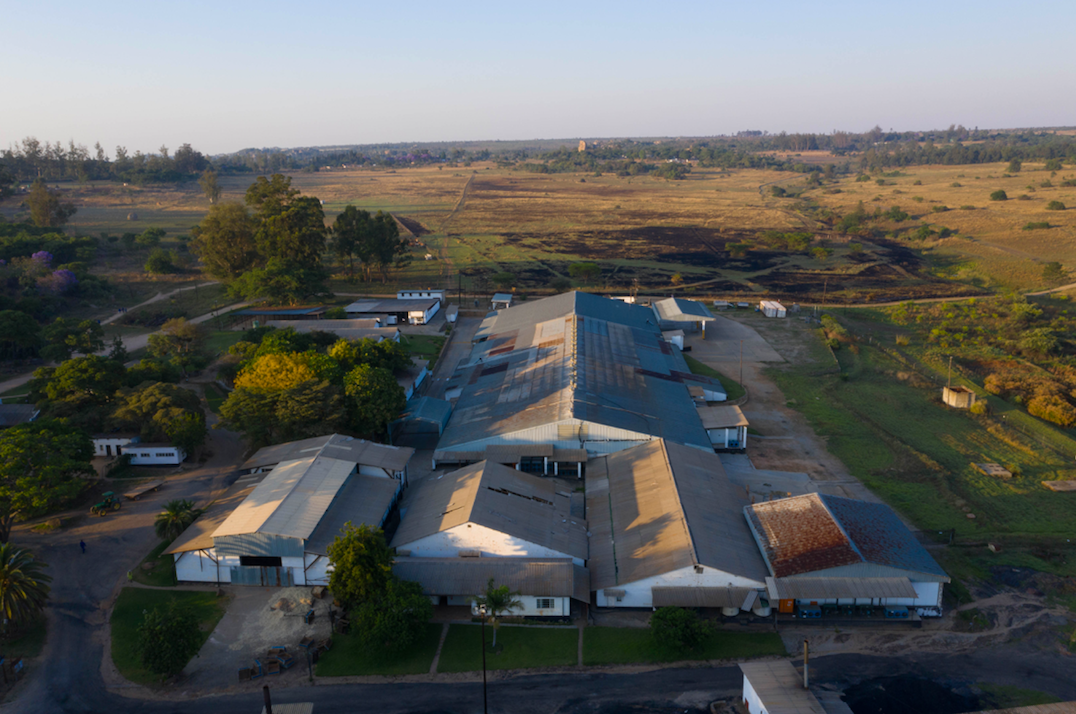 South African startup, The Sun Exchange, has announced its Sub-Saharan Africa expansion with a 1.9 MW Solar-Storage Project for Nhimbe Fresh in Zimbabwe. 
What is Sun Exchange?
Sun Exchange is the world's first peer-to-peer solar leasing platform. Its members can buy and lease solar cells to communities near them, earning from the clean energy they create. Abraham Cambridge and Larry Temlock founded the company in 2015 to connect the world to the sun. 
Access to affordable energy is a vital driver of sustainable agriculture, which employs 52% of Africans. The sector contributes to 23% of Sub-Saharan Africa's GDP.
Users who buy solar cells lease them to facilities such as schools and hospitals under a 20-year contract.
The platform tracks local energy pricing and inflation. Additionally, it offers a clean and affordable alternative to generators, grid connections, and other conventional sources.
Key Project Milestones
The Sun Exchange addresses one of the key problems in agriculture: access to financing for clean energy.
Conventional energy sources remain easily accessible. Yet, they're increasingly damaging as annual agricultural yield continues to show.
The Sun Exchange's 19,000 members can earn rental income from the clean energy they generate and offset their carbon footprint. 35 South African schools and institutions benefit from the project, with others in line as the company successfully raised a Series A $4 million in June.
Pilot with Nhimbe Fresh
Nhimbe Fresh is a major agricultural fresh produce exporter in Zimbabwe. Its partnership with The Sun Exchange is set to launch a crowdsale for the first phase of a 1.9 megawatt (MW) solar and storage project. This will be the largest project of its kind yet and first beyond South Africa's borders. It will supply power to the Nhimbe Fresh packhouse, cold store facilities, pump sites, and to its Churchill Farm.
Nhimbe Fresh is keen on doing business sustainably and with environmental responsibility. This partnership aligns with its vision to pursue a greater purpose in serving its communities and recognising its interdependence with the environment. It will certainly minimise their climate impact, energy costs while increasing their resilience and business efficiency, according to the Chairman, Edwin Masimba Moyo.
Nhimbe Fresh will operate on solar energy entirely, which will save hundreds of thousands of dollars annually. Moreover, the solar cells will be leased at a fixed price pegged to the dollar, to hedge against currency fluctuation, which would be a key concern for a project of this magnitude in Zimbabwe.