Morocco Set to Receive a Wind Farm for Bitcoin Mining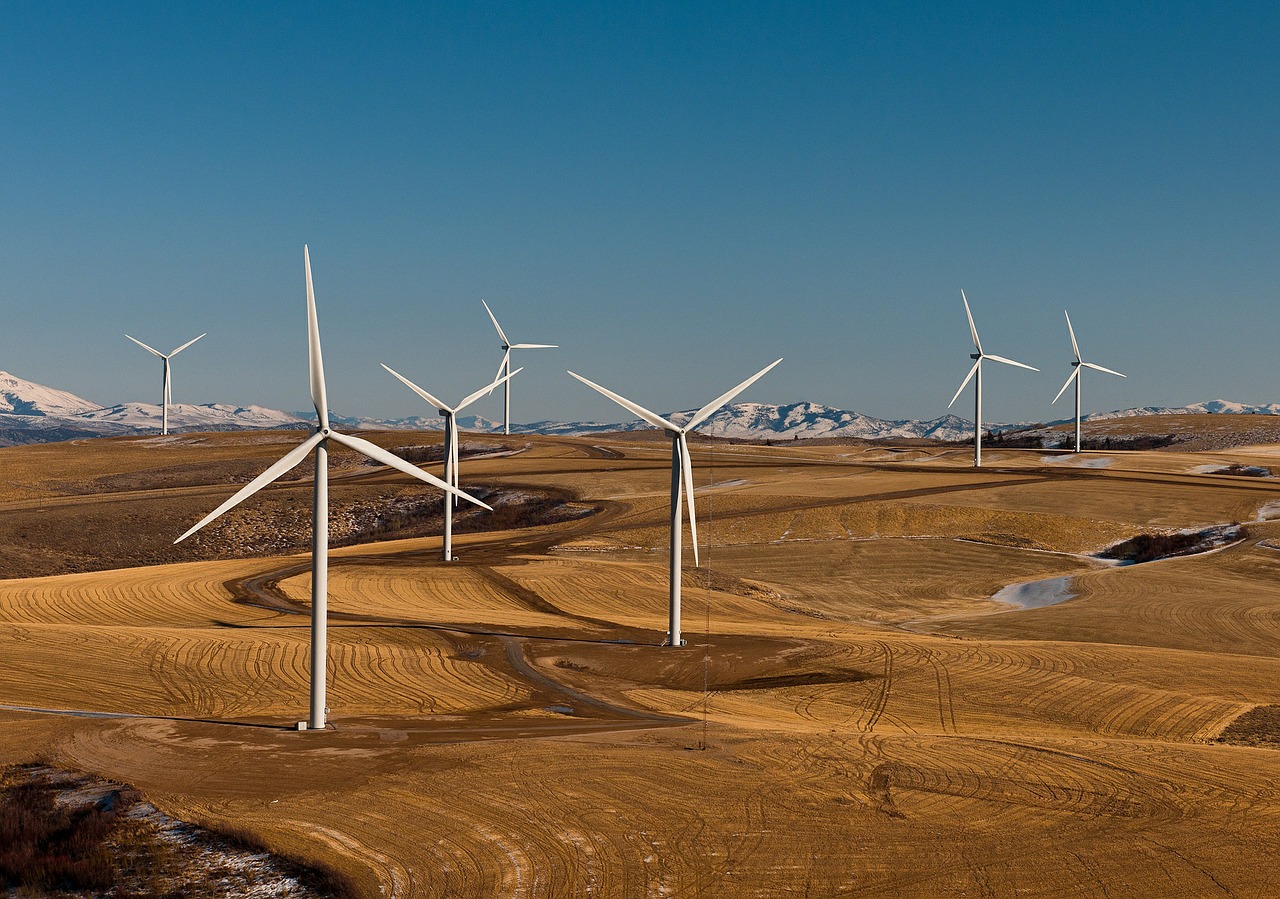 Over the years, there has been a lot of controversy surrounding bitcoin mining due to the amount of electricity used in the mining process. To tackle this, Brookstone Partners, a New York-based private equity firm, announced that it will be raising capital for the construction of the first phase of a 900-megawatt wind farm for the purpose powering a data centre and to mine bitcoin. The planned wind farm which will be located in Dakhla, Morocco, which is located about 1,400 kilometers south of Marrakesh between the Atlantic Ocean and the Sahara Desert.
Due to the high amount of electricity used in bitcoin mining, renewable energy has become an alternative means of mining cryptocurrencies. This is after the mining sector was forced to spend a lot more money on computing power due to the surge in electricity cost last year. Although traditional fuels such as coal are still predominantly used for most utility grids, some big miners have had to switch to cheap renewable power to minimise their carbon footprint in order to attract investors.
Speaking to Bloomberg about the plans to open the wind farm, Brookstone's Managing General Partner, Michael Toporek, said: "We have exclusive rights to the area for a wind farm, but the issue was there's no real place to put. These days, what you can do with stranded power is set up a computing center, develop this as an off-grid project."
Raising Funds Through an ICO
After acquiring the rights to the 37,000 acres wind farm from German company Altus AG, Brookstone Partners founded Soluna earlier in the year. Soluna, a "green" blockchain company, will develop the wind farm. The company is looking to raise $100 million through an initial coin offering (ICO) that will be used in the development of 36 megawatts of turbines.
According to the project's whitepaper, the electricity will be used by crypto-mining and data centres that process blockchain transactions that run on 18 megawatts of power. Completing the whole project is expected to cost about $3 billion.
Soluna has backings from tech giants such as Google and Facebook and is meant to use renewables to power operations. Today, tech giants like Google, Amazon, Microsoft, and Apple among others have so far contracted more than nine gigawatts of clean energy by signing purchase agreements with farm developers of wind and solar energy globally.
"When we say we're matching our energy, we mean that for every terawatt of power that we consume at Alphabet, we're matching that by a physical terawatt-hour that's being generated somewhere else. We are looking at ways on how to match our actual consumption," said Head of Energy at Google's parent company Neha Palmer.
Soluna has plans to link its data processing with renewables by positioning wind generation next to their servers. Speaking of the project, Soluna's Chief Executive Officer, John Belizaire, said:
"Our power cost will be among the lowest in the world. That gives us benefits and allows us to keep participating in the ecosystem while others might not be able to sustain their businesses."
It will be interesting to see how Soluna's bitcoin mining operation will fair in a country where bitcoin has been made illegal.
The Golix Controversy: Has the African Exchange "Exit Scammed" Users And Investors?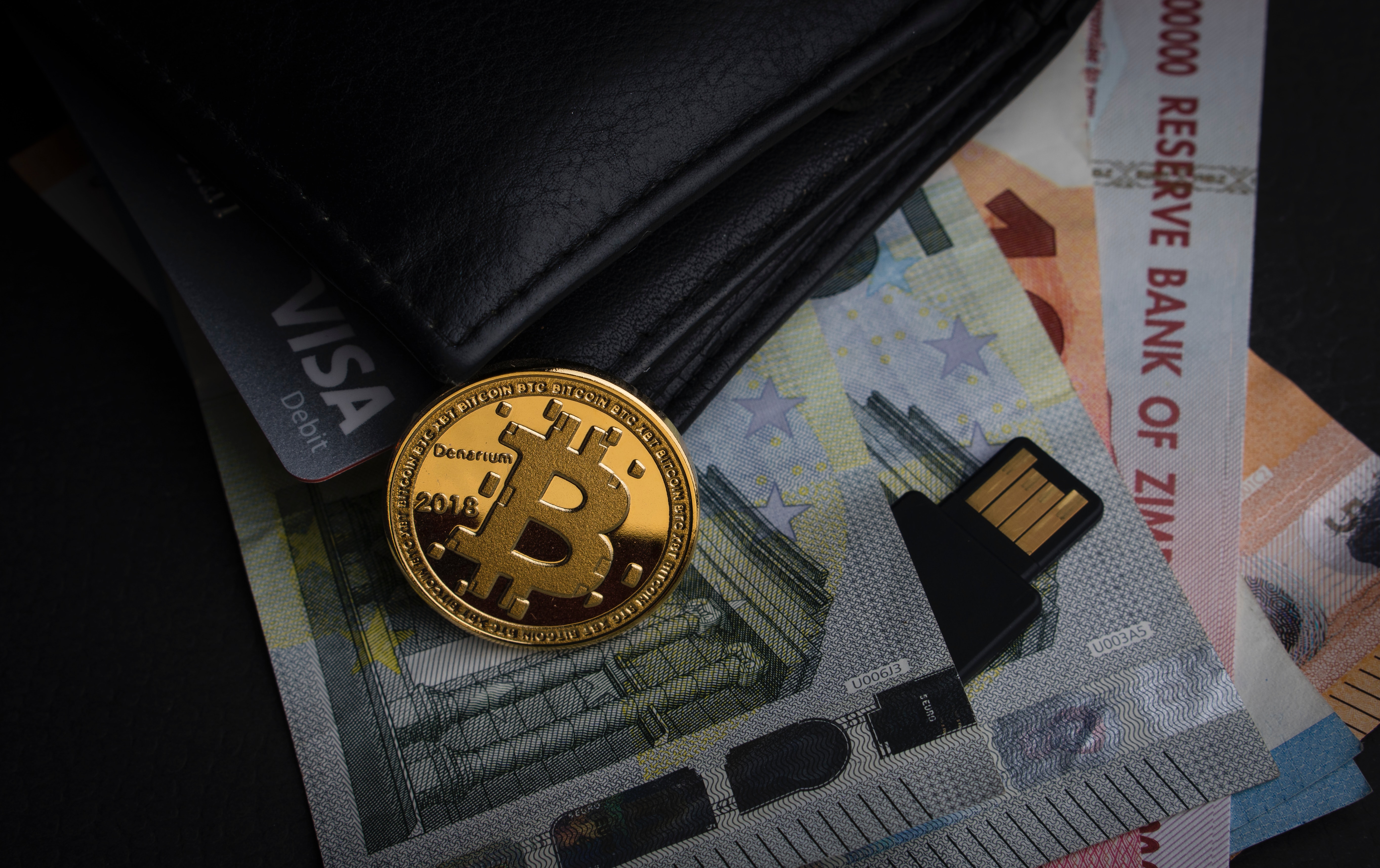 Prior to May 2018, Zimbabwe-based bitcoin exchange Golix was bullish about its future prospects. The startup claimed it had raised $32 million from a token sale and had plans to set up operations in several other African countries. However, more than a year later, the digital asset exchange has had a reversal of fortunes and, after its forced shutdown in Zimbabwe, some of Golix's former clients are struggling to get their funds reimbursed despite promises and frantic efforts to recover these. 
Embezzlement Allegations
Former Golix users now point to possible embezzlement of funds by Golix executives while one investor in the startup blames the hostile operating environment as the reason for the company's general failure.
Tawanda Kembo was the chief executive officer (CEO) of Golix when it was shut down in Zimbabwe. Bitcoin Africa reached out to him to get his side of the story but he had not responded to our questions at the time of publishing.
However, Bitcoin Africa still managed to contact Taurai Chinyamakubvu, an individual who says he was an investor in the company. Chinyamakubvu claimed he is not aware if client funds had been reimbursed or not since he was not involved in the day to day affairs of the crypto startup.
"On funds, you can check with the CEO, he was doing the day to day stuff. I was just an investor," Chinyamakubvu pushed back when asked if they had recovered client funds that were reportedly locked in banks.
In May 2018, Zimbabwe's central bank issued a directive that forbade financial institutions from dealing with crypto exchanges. According to Golix, this led to banks blocking access to client funds and the company from using the financial system.
Central Bank Defiance And Crypto Adoption
When asked why Golix had not resumed operations following a High Court ruling that set aside the central bank order, Chinyamakubvu suggested that Golix's Zimbabwe operations remain hamstrung by the central bank's reluctance to lift the order.
"They (Reserve Bank of Zimbabwe) did not lift the order they sent to banks. So no bank wants to defy a regulator. But that said, you muddy the water once, that's enough to change its colour for a while," he stated.
Chinyamakubvu is convinced that the central bank's apparent defiance of a court ruling continues to hinder the growth of the crypto space in a country that should be embracing privately-issued cryptocurrencies.
Zimbabwe has been plagued by hyperinflation for the past two decades, which is spurred on by a volatile fiat currency. Critics point to the central bank's penchant for unrestrained printing of money as the main cause of the country's currency troubles.
The Golix investor called the central bank's decision to shut down the crypto exchange 'retrogressive'.
Ironically, the Reserve Bank of Zimbabwe recently announced the setting up of a committee to study financial technologies such as bitcoin. The regulator now says it wants to come up with what it calls a "National Fintech Strategy."
Disappeared Client Funds
Bitcoin Africa also reached out to former Golix clients as it tried to establish what happened with their funds. Some did not respond but a few did – although they requested anonymity. One lady, in particular, expressed exasperation with the way Golix has been handling the issue.
"I do not know about others but I still have not been reimbursed. Tawanda (CEO of Golix) has made several promises to settle but nothing has happened," claimed the lady who preferred to remain anonymous.
She further explained that currently there is nothing noteworthy happening but promised to reveal more details as and when they become known. 
Kembo on the Run?
Following the central bank decision to stifle cryptocurrency trading, some crypto traders have gone on to create informal trading platforms using social media networks like Whatsapp, Telegram, and Facebook.
Bitcoin Africa was also able to get access to one such Whatsapp chat group feed wherein clients are discussing strategies of recovering funds from Golix. In a discussion that occurred in July 2019, one member of the group asks fellow members to furnish her with information that includes Kembo's personal identification number or even a vehicle registration number. This could then be used to help a hired tracing agent to locate him.
It is apparent from the discussions that Kembo has made several promises – including re-payment plans – to reimburse but nothing has happened to date. Adding intrigue to the controversy, this client claims Tawanda told them he had lost the key to the cold storage wallet. Thus, he could not access the bitcoin.
Keys to a crypto wallet are essentially a passcode that grants access to funds and without them, the funds are lost and cannot be recovered.
In the meantime, another post on the same thread suggests that Chinyamakubvu was being disingenuous when he expressed ignorance about the status of client funds. In the post, another member insists that prior to the central bank order, Golix was asked to remove all funds before accounts were closed.
The anonymous member was referring to a part of the central bank circular to banks which states the following:
"Exit any existing relationships with virtual currency exchanges within sixty days of the date of this Circular and proceed to liquidate and restitute existing account balances."
This central bank circular was issued on May 11, 2018, and Golix seemingly had enough time to exit from banks as well as to reimburse clients.
No Consumer Protection
The anonymous member suggests that since this did not happen, the issue should now be treated as a criminal case.
It is apparent from the rest of the discussion that members were aware of the risks involved with crypto businesses. The central bank had warned the public of risks of dealing with cryptocurrencies and associated businesses prior to Golix's demise.
Zimbabwe does not have consumer protection laws that specifically deal cryptocurrencies and those dealing with such digital currencies do so at own risk, a point clearly articulated by the central bank circular. Perhaps it is with this in mind that some Golix clients are now pursuing fraud charges against Golix executives.
Lack of legal protection is another factor inhibiting the widespread adoption of cryptocurrencies but that may yet change as the central bank is now having a change of heart.
Bitcoin Africa will continue to follow the events surrounding the alleged exit scam of Golix and update our readers when new information surfaces.
Alleged Con Man Taken to Court in Kenya Over Fake Bitcoin Deal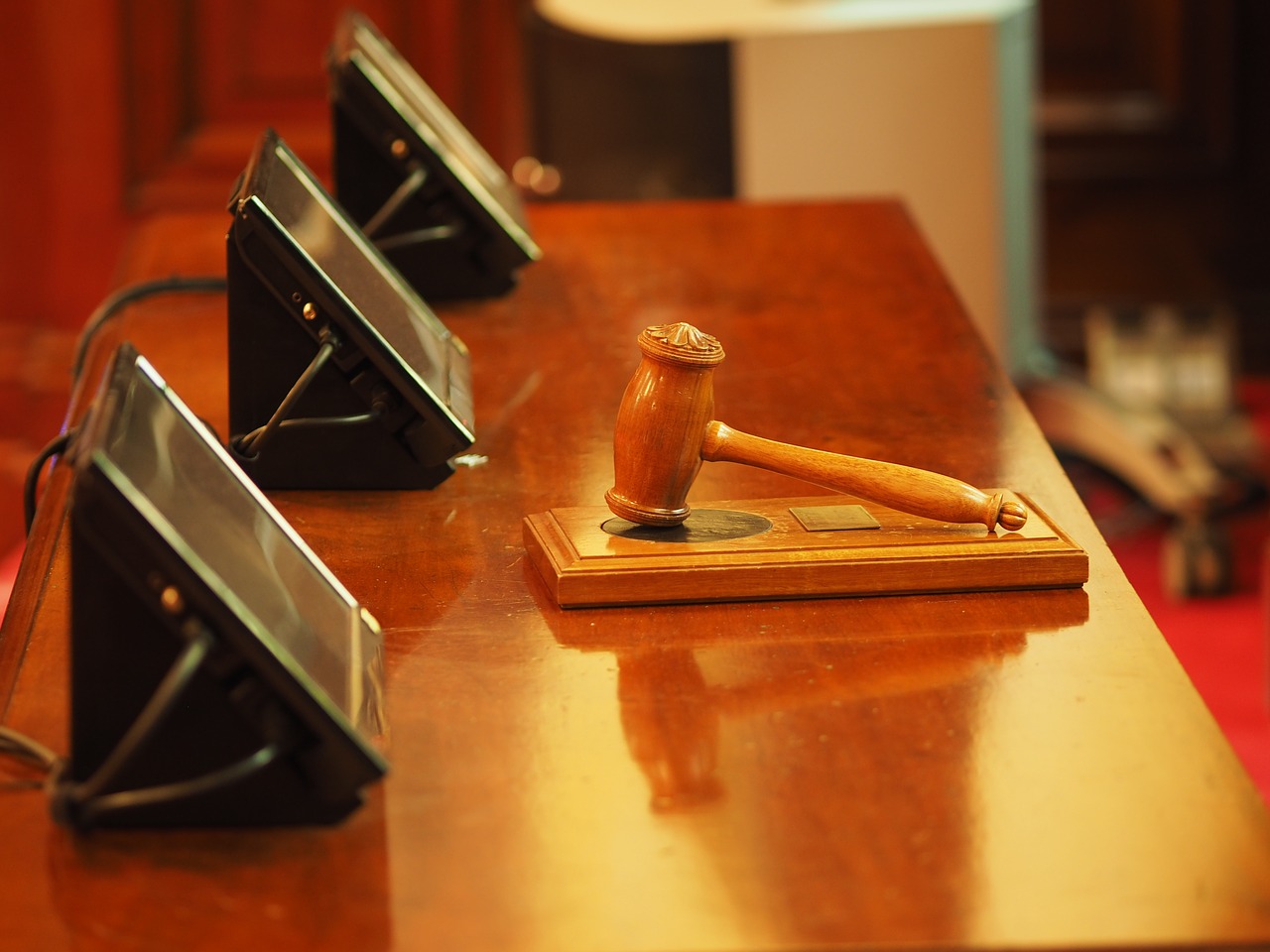 A man is reportedly facing charges in a Nairobi court after allegedly swindling an accountant out of 375,000 Kenyan shillings (KES) in a fake bitcoin deal. The accused, Patrick Kamau, allegedly committed the fraud on several dates between December 2018 and May 2019.
Bitcoin Investment Deal Goes Sour
Kamau reportedly promised to open a forex trading account for the complainant and invest in forex bitcoin through BNB Forex. Benjamin Mugoya entered into the deal with the hope of making crypto trading profits after a friend introduced him to Kamau. The accused posed as a sales representative for BNB Forex in Kenya.
To open the forex trading account, Kamau asked Mugoya to wire KES400,000 to his bank account. However, after receiving a total payment of KES375,000 on May 22, Kamau switched off his phone.
In addition to this payment, Mugoya had sent Kamau KES50,000 in two installments in December 2018 and January 2019.
This is not the first bitcoin-related case that has been heard in a Nairobi court. In 2017, three bitcoin traders were charged with allegedly stealing KES10.2 million from I&M bank and Mpesa. The case involved a purchase of bitcoin from the traders using stolen money.
The case against Kamau has been scheduled for 22 February 2020. The accused was released on a cash bail of KES150,000 or a bond of KES200,000.
Unregulated Crypto Space
Mugoya could be one of many victims that have fallen prey to fake bitcoin investments despite the Central Bank of Kenya's warning against investing in bitcoin.
The Bank's Governor, Patrick Njoroge, has been vocal about the risks associated with cryptocurrencies such as fraud.  In 2018, the Governor ordered Kenyan banks to refrain from making crypto transactions or engaging with entities transacting in virtual currencies.
The unregulated crypto space in Kenya means that victims of crypto fraud are unprotected, thereby, preventing them from recovering their funds. However, with sufficient evidence, Mugoya could obtain justice from the Kenyan court system.
UNICEF to Accept Cryptocurrency Donations Through Newly-Created Fund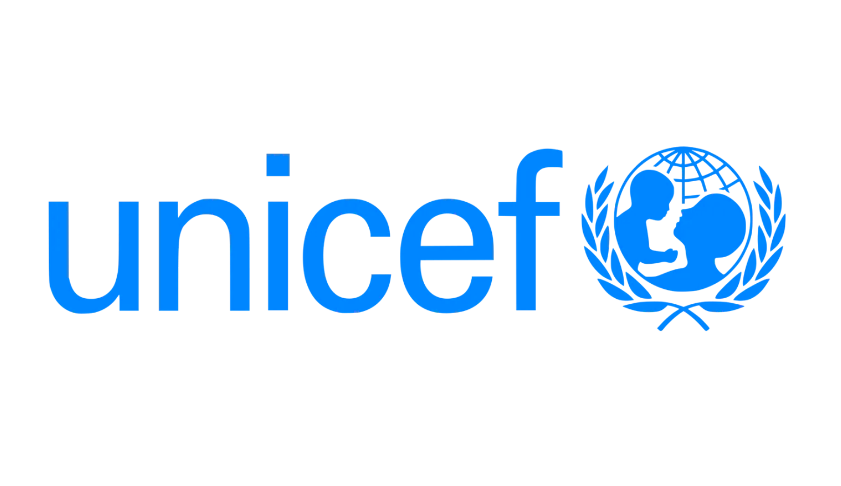 The United Nations Children's Fund (UNICEF) has rolled out a cryptocurrency fund that will enable the organisation to receive, hold, and distribute donations in bitcoin and ether. UNICEF will use cryptocurrencies to support open-source technology assisting children and young people across the globe.
The Cryptocurrency Fund
Contributions to the cryptocurrency fund will be held in the cryptocurrency of donation and will be disbursed in the same cryptocurrency.
UNICEF's Executive Director Henrietta Fore stated: "This is a new and exciting venture for UNICEF. If digital economies and currencies have the potential to shape the lives of the coming generations, it is important that we explore the opportunities they offer. That is why the creation of our Cryptocurrency Fund is a significant and welcome step forward in humanitarian and development work."
UNICEF is the first United Nations Organisation to establish a cryptocurrency fund. The fund is part of the organisation's current work with blockchain technology. UNICEF and WFP are the leaders of the UN Innovation Network, a body that researches the impact of emerging technologies, such as the blockchain.
First Crypto Contributions
The first crypto contributions to the newly-created cryptocurrency fund will come from the Ethereum Foundation. The contributions will profit grantees of the UNICEF Innovation Fund and the GIGA initiative project that connects schools with the internet.
Aya Miyaguchi, Executive Director of the Ethereum Foundation said: "The Ethereum Foundation is excited to demonstrate the power of what Ethereum and blockchain technology can do for communities around the world. Together with UNICEF, we are taking action with the Crypto Fund to improve access to basic needs, rights, and resources. We aim to support the research and development of the Ethereum platform, and to grow the community of those that benefit from a technology that will better countless lives and industries in the years to come."
The grantees of the UNICEF Innovation Fund that will receive the initial funds are Prescrypto, Utopixar, and Atix Labs. Prescrypto offers prescription tracking while Utopixar leverages blockchain technology to solve social and environmental challenges. Atix Labs is a blockchain solutions company.
The Ethereum Foundation will make the first contribution through UNICEF's French National Committee. Other UNICEF National Committees that accept crypto are the US, New Zealand, and Australia.