Bitcoin on Coal? Cryptocurrency Mining Requires More and More Electricity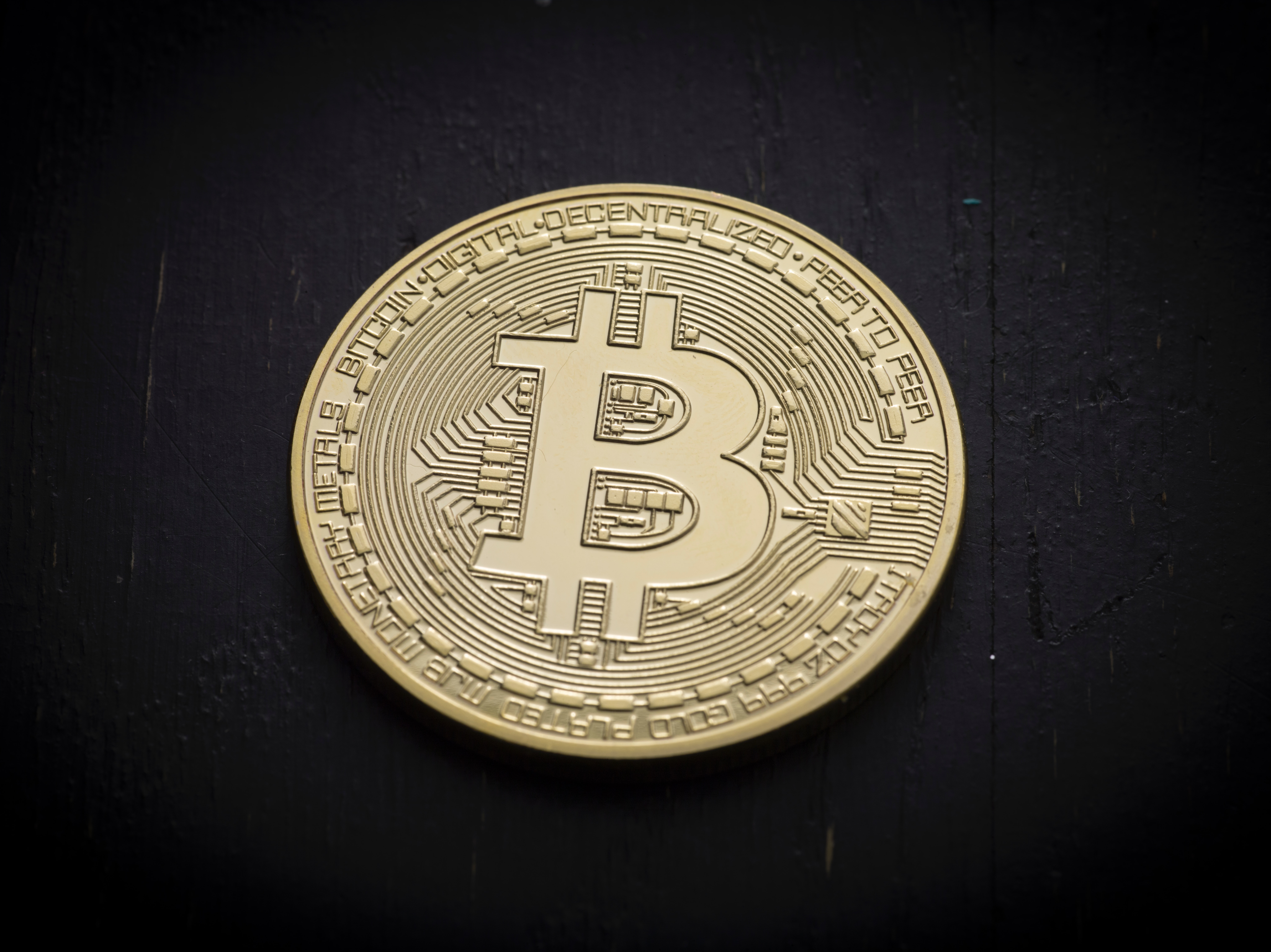 With digital currencies gaining popularity, discussions about Bitcoin's future attract more and more attention with concerns being raised over the ways it's being mined and the energy costs of the mining process. This article deals with different mechanisms of cryptocurrencies' emission and outlines the main advantages and disadvantages on the example of Bitcoin and MILE, a fully decentralised, transparent and environmentally-conscious ecosystem that uses a completely different approach to money-minting.
Bitcoin is rather expensive for the economy. Even if miners use the most inexpensive electricity in the world that costs three US cents per kWh, Bitcoin's annual electricity bills exceeded two billion USD in summer 2018. According to the most realistic estimates, it was amounted to 3.5 billion USD, if 1 kWh cost miners five US cents. Rapid growth of energy consumption was caused by exponential growth of hashing operations that are used for adding new blocks into the blockchain. Such operations were performed 26 quintillion times per second in March 2018, and now the figures are already equal to 52 quintillion.   
In the last year and a half, starting from 2017, Bitcoin's energy consumption grew approximately from 7-8 to 73 TWh. Bitcoin consumes more energy now then countries like Austria and Chile (72 TWh). According to the estimates of Arvind Narayanan, a computer scientist, who delivered his speech at the US Congress, approximately 1 percent of global power capacity is being used by Bitcoin's miners – 5 GW.
Digital money is extremely convenient. It does not take space in your wallet, and large transactions can be completed almost instantly. But how environmentally-conscious is cryptocurrency? According to the estimates of Alex de Vries, PwC cryptanalyst, Bitcoin's production capacity last year was equivalent to 2.55 GW. It consumed approximately 22 TWh/h what is almost equal to the levels of energy consumption in Ireland. To compare, Google consumed 5.7 TWh/h with its giant servers what is four times less.
Blockchain's energy consumption is rapidly increasing. It was increased by five times in 2017. Why does Bitcoin that exists only in the digital space require so much energy? The problem is in the mechanism called Proof-of-Work. Distributed systems that store information about money and its movement are secured from malpractices with blockchain receiving information after the completion of complicated algorithmic problems. Miners are competing in solving these problems (blocks), and once the block is being solved successfully, they are being rewarded with 12.5 Bitcoins and 1000 USD. This reward is being decreased by half every four years. 
The Proof-of-Work mechanism allows the network node to verify that another node responsible for adding a new block into blockchain has completed necessary calculations. In the process of verification, the string of the new block's header is being discovered. It contains the link on the former block. In March 2018, such hashing operations, according to de Vries, were performed 26 quintillions times per second in the world.
This mechanism created the mining industry and made it a giant consumer of electricity. In 2012, Bitcoin's total capacity exceeded the most powerful supercomputer in the world. Computers require a lot of energy to solve algorithmic problems, but they become more and more powerful. Consequently, Bitcoin's protocol gets more complicated upon the completion of the next 2016 blocks once every two weeks as otherwise miners would have been generating too many Bitcoins. It is a perpetual cycle: the faster the computers get, the more complicated problems miners are solving become. People engaged in mining have to upgrade their devices that consume more and more energy.
It is impossible to win this race. The cheaper and the more effective the mining equipment gets, the more complicated the problems become, and the more energy is required to solve them. Fortunately, the original number of Bitcoins is not infinite. Therefore, the energy consumption of Bitcoin's blockchain will gradually decrease, but the final outcome will depend on its price. According to Bitcoin Energy Consumption Index, energy consumed by miners will soon reach the level of Austria or 20 percent of the UK's energy intensity.
De Vries is concerned with the fact that Bitcoin's overall electricity consumption will grow from current 0.5 percent of the global figures to 5 percent. This year's profit of the mining industry will exceed 5 billion USD, and its costs (electricity and equipment) will amount to 3.7 billion USD. However, de Vries' estimates are just one of the models assessing Bitcoin's energy consumption. His opponents argue that in reality, Bitcoin's energy consumption is approximately three times lower.
If miners' profit no longer exceeds the electricity and equipment costs, mining firms will be dismantled. There are cases, however, when miners do not pay their electricity bills or buy mining equipment. According to the report prepared by the University of Illinois, National Science Foundation's supercomputer was used to mine Bitcoins worth of 8.000-10.000 USD what caused the university 150.000 USD in charges. In Orenburg, Russia, the authorities ceased the operations of the biggest mining firm in Russia and Europe stationed in the building of an abandoned factory that did not pay the bills for 8 million kWt/h it used. Miners' profit exceeded almost half of the costs in August 2018. It means that we will not be able to witness the growth in Bitcoin's energy consumption if its price remains the same. One can only imagine what the mining costs will be if it reaches 50.000 USD.
Entrepreneurs are finding different locations for mining where they would either have cheaper electricity bills or they would not have to pay for it at all. This is the reason why the main mining equipment producer is the Chinese company Bitmain and the center of mining industry in Inner Mongolia in China, where 1 kWt per hour costs 4 US cents, what is five times lower than in the UK.
21 thousand computers work at the biggest mining firm located in Ordos, Inner Mongolia, what is amounted to four percent of the global energy consumption to mine Bitcoin. Each of these computers generates 14 trillion hashes per second and consumes the same amount of electricity as a microwave. Approximately 30-40 percent of energy consumption in a lot of data-centers is being used for cooling: Bitmain computers cannot function when the temperature reaches 38 degrees Celsius. Electricity supplied to the firm in Ordos is being produced from coal (the fifth in China, coal production-wise), that's why it is argued that mining is not an environmentally conscious activity. Bitmain consumes 40 MWt/h, the number equivalent to the energy consumption of 12 thousand apartment buildings. Bitmain pays its bills with industrial tariffs, approximately four cents for kWt/h: if the electricity costs the same as for households, this type of business would not be considered attractive. The amount of electricity used in order to serve Bitcoin's entire industry is equal to the amount consumed by 7 million households in the US.
Bitcoin is extremely unecological.  A single Bitcoin's transaction in summer 2018 consumed 934 kWt. In comparison, 100.000 transactions in the Visa system require 5.5 times lower energy. Bitcoin's "carbon footprint" is equal to 17.7 million tons of CO2. Mining capacities will reach its economic limits with Bitcoin's current price as profit will no longer cover the electricity costs. However, if its price hits the 20.000 USD target, a steady increase in its energy consumption will be observed. It is not surprising as Bitcoin's protocol offers a 200.000 USD reward every ten minutes to those who will be able to find inexpensive electricity and fire their laptops.
It can cause problems for Ireland with cold climate where it is not necessary to spend money on cooling of computers and where almost 80 percent of electricity is being generated on hydro stations. It makes it so attractive that this year local crypto firms would need more electricity than households.
It is possible that crypto industry will find the way to decrease its energy consumption. One of them is the substitution of the Proof-of-Work mechanism with Proof-of-Stake (PoS). In this case, those blocks will have higher chances to generate the next block that already have a large number of tokens and keep them longer. It is not necessary to build mining firms that are competing in solving algorithmic problems. If the entire crypto industry has transferred to the Proof-of-Stake simultaneously, its energy consumption would have decreased significantly. Keeping one coin in the wallet in the system of delegated Proof-of-Stake is equivalent to having the right to add the next block into the blockchain. MILE's emission is built in a similar manner. Each participant of MILE's ecosystem can become both the owner and the emitter of the money and get a small percentage from issuing it.
The difference lies in the fact that MILE uses a mining protocol (environmentally conscious mining) sdBFT that only slightly resembles PoS. Any PoS protocol has limitations in the form of several dozens of active masternodes what increases the probability of decentralisation. It can be observed in case of Ethereum or stablecoins like Bitshares. As opposed to conventional strategies, in MILE's ecosystem, the first ecosystem that was able to implement sdBFT on practice, decentralisation is programmed in the way that only hundred nodes are selected from thousands in order for the block to be solved. Selection happens according to the algorithm that guarantees high-level entropy combined with energy consumption.
Bitcoins' emission requires a lot of energy, and with the Proof-of-Stake mechanism, it is necessary to have cryptocurrencies in order to emit it. If in the process of Bitcoin's emission miners compete with one another, money is being emitted by the community itself in Proof-of-Stake. The drawback of such a mechanism is in the fact that cryptocurrency is being concentrated in the hands of a limited group of people. There are hybrid versions as well, and one of them is described above, that combine both mechanisms and help to save the energy. Insignificant time constraints and financial costs of finding the consensus make it possible to assume that the future is ahead of energy efficient minting, and not mining.
This guest post was contributed by the Mile Unity Foundation, an international, non-governmental organisation, announces the launch of a broad network of its Embassies with the aim to popularise the knowledge about the digital assets industry and to inform the population about ultra-effective mechanisms for the development of the global economy.
*Readers should do their own due diligence before taking any actions related to the company, product or service. BitcoinAfrica.io is not responsible, directly or indirectly, for any loss or damage caused by or in connection with the use of or reliance on any content, product or service mentioned in this guest post.*
46 Companies Join Binance Charity to Launch Stablecoin in Support of Feminine Health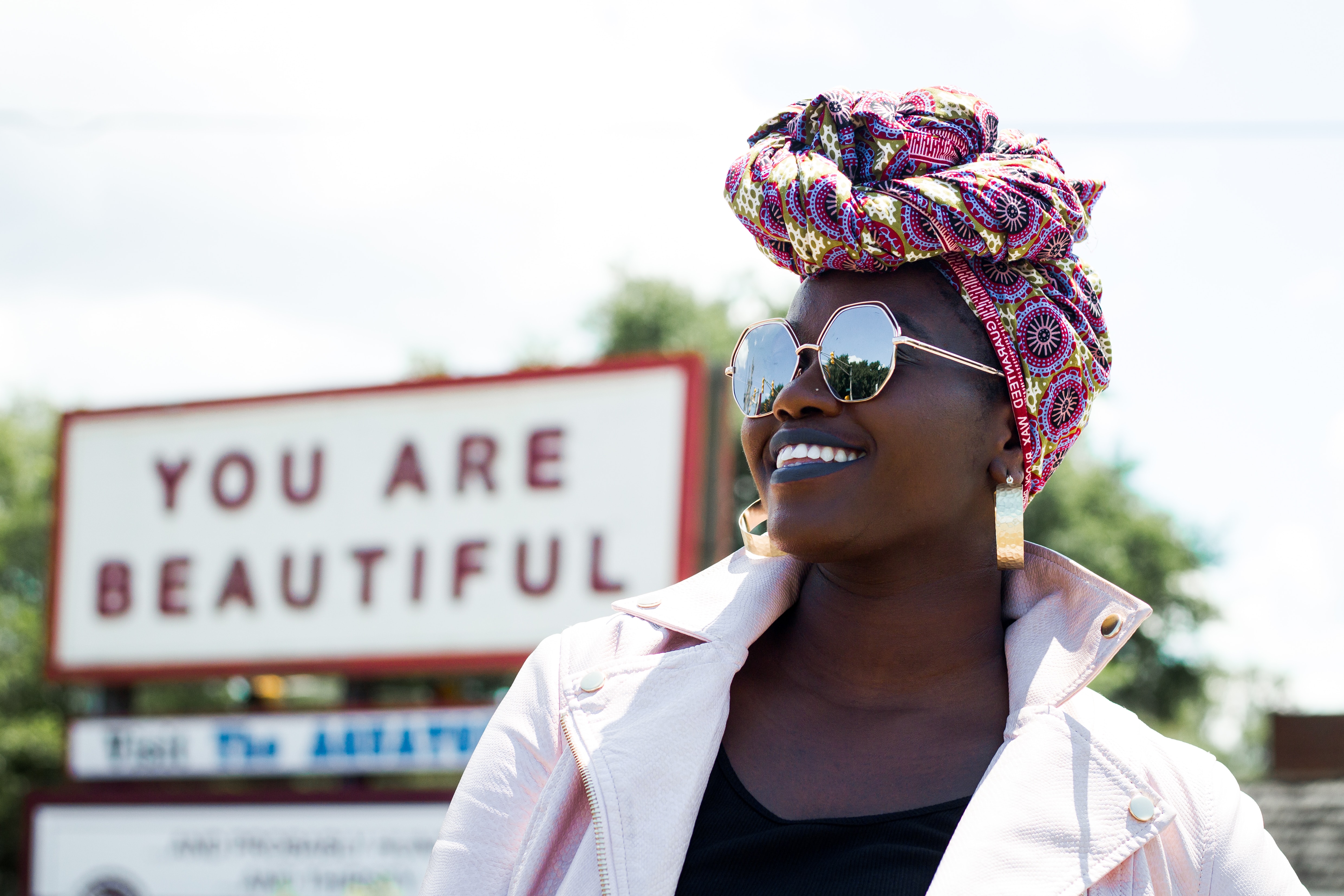 An alliance of blockchain companies has joined forces to support a philanthropic project focused on the African continent. Led by Binance Charity Foundation (BCF), the charitable arm of the world's largest cryptocurrency exchange, the initiative will involve the issuance of Pink Care Token (PCAT), a stablecoin that will operate on Binance Chain.
The project will help channel funds to Uganda for the purchase of sanitary products, which many women lack access to. The first batch of Pink Care Token and sanitary pads is scheduled for delivery in the country in mid-July in Uganda, with the aid of government ministers.
"Pink Care Token is the first social-impact stablecoin issued on Binance Chain. A part of our mission is to promote cryptocurrency adoption, and I think charity is one of the most efficient ways to bring cryptocurrency value to more people," said Binance CEO Changpeng Zhao (CZ).
Leading blockchain and financial companies that have pledged their support for the initiative include Ripple, Tron, Vechain, Matic, Arrington Capital, and Celer. As the size of the cryptoconomy has grown, delivering outsized returns to its early believers, many supporters within the ecosystem have sought to share their success with the world through altruistic means.
Despite their global nature, crypto assets have yet to permeate many of the world's most underdeveloped nations, where access to food, shelter, and medicine remain challenges that must be overcome in addition to realising full financial access. Initiatives such as Pink Care Token provide an effective way of helping communities in some of the world's most impoverished regions while capitalising on the transparency that is one of the hallmarks of the blockchain technology that underpins the industry. All of the funds that are contributed to the project and delivered in Uganda can be tracked on-chain.
Contributors are encouraged to join the campaign by donating at:
https://www.binance.charity/period-poverty
Funds will go towards ending 'period poverty' through providing sanitary products for Ugandan women, improving their quality of life and providing a clear demonstration of what the crypto industry can achieve through multilateral philanthropic efforts such as BCF's Pink Care Token.
Luno Survey Shows Low Consumer Confidence in Current Financial System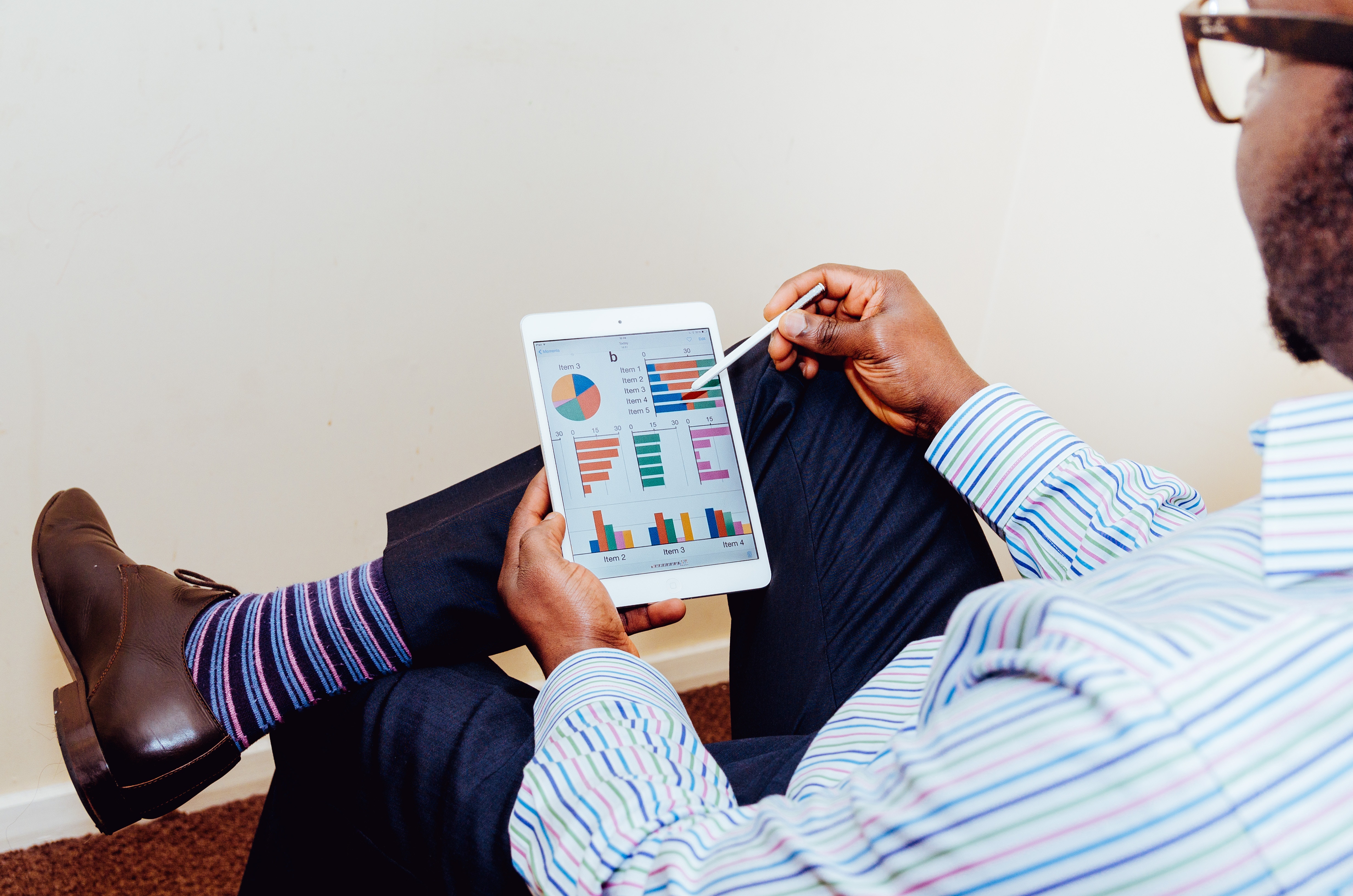 As the United Nations Monetary and Financial Conference celebrated its 75th anniversary on July 1, Luno released findings indicating that consumers from emerging markets have low confidence in the current financial system. The conference, also known as the Bretton Woods Conference, established the financial system we use today in 1944.
The Future of Money Survey
Luno's Future of Money survey discovered that security is one of the areas of concern in the current financial system. These views were given by 36 percent of respondents from South Africa, 35 percent from Nigeria, and 24 percent from the UK. The other areas of main concern are transparency and economic benefit.
Marcus Swanepoel, CEO of Luno, said: "The survey results show that emerging markets are seeking a change to the financial system which was created 75 years ago. The increase in population, changes to the distribution and inequality of wealth, at a time of tremendous steps forward in technology means that the current financial systems need to undergo another Bretton Woods moment."
Furthermore, the survey showed that consumers from emerging markets have a more developed understanding, protection, and knowledge of money compared to those from developed markets. This is because they do not have direct access to wealth, the report explained.
Struggling Economies
Although our current financial system was established 75 years ago, many countries are still struggling economically. According to the survey, 27 percent of South Africans and 23 percent of Nigerians felt that their economies were performing poorly. This view was held in rural areas more than in urban areas because the former has inadequate financial systems.
Moreover, 23 percent of respondents in Nigeria and 22 percent of respondents in South Africa said it was challenging for them to send money overseas.
"We have seen little change to the global monetary system over the last 75 years, particularly amongst developed economies where financial institutions have built a system around the transfer of currencies, assets, and commodities which benefit a stable and strong economy. As technology advances, it is important that institutions globally find a way of adopting these advancements, enabling emerging markets to have the same access to money and transfer of assets," Swanepoel stated.
The survey further revealed that 91 percent of South Africans pay for a personal bank account while 75 percent use mobile banking. Additionally, South Africa had the second highest percentage of respondents that said they invest in products such as mutual funds and stocks.
Luno is a global crypto company that carried out the Future of Money survey to understand the world's view of the current financial system. The survey questioned more than 7,000 people from South Africa, Nigeria, Italy, Malaysia, the UK, France, and Indonesia.
Youngest Cryptocurrency Entrepreneur in Africa Leads Education Drive in Ghana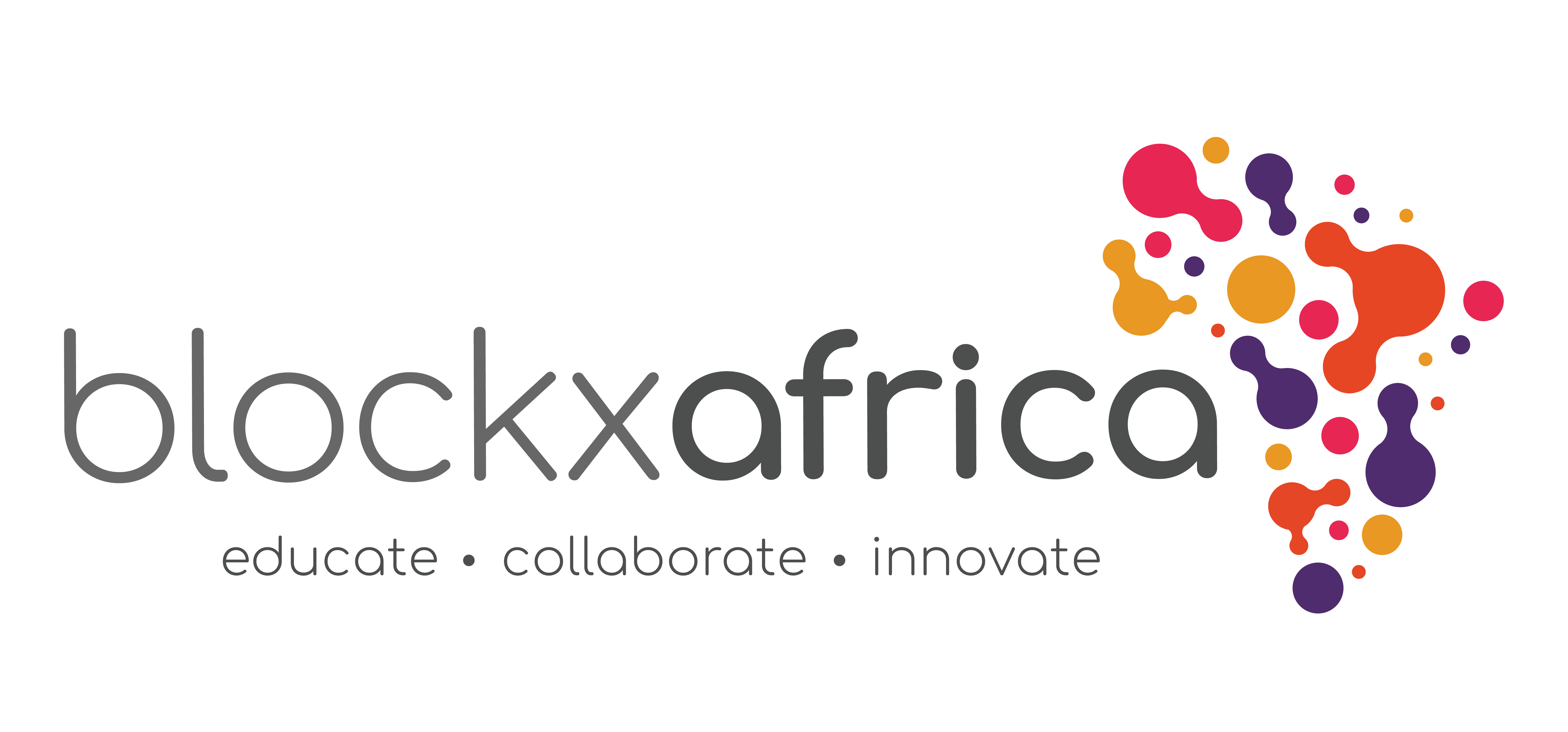 Ghana and the rest of Africa continue to lack behind in bitcoin usage and adoption. Despite the fact that Ghana led the Google Trends chart for the keyword "bitcoin" recently and continues to be part of the top three on the same chart, the West African nation has recorded very low patronage of blockchain technology.
In light of this, the ​Youngest Bitcoin Entrepreneur in Africa​, Elisha Owusu Akyaw, who started his journey of innovation in the blockchain space at the age of 16 seeks to promote bitcoin and blockchain adoption in Ghana through an education campaign.
The young Ghanaian has made headlines with his work in the industry, being described as the youngest "Bitcoin Entrepreneur" and was listed as part of the ​Top 20 Blockchain Influencers in Africa​ by BitcoinAfrica.io.
Elisha's education drive will be done under the BlockXAfrica brand. BlockXAfrica is a Ghanaian based blockchain startup that seeks to bridge the blockchain and cryptocurrency education gap through advocacy, collaboration, and innovation.
BlockXAfrica believes that blockchain has a lot of potential in accelerating the development of Ghana, including fixing our financial woes through cryptocurrency usage, checking corruption through blockchain backed record systems, fixing our birth and death registry with blockchain solutions and more.
BlockXAfrica is made up of a group of young people from Ghana with the aim of teaching, advocating and spreading the gospel of cryptocurrencies. The aspiring blockchain advocacy powerhouse intends to do this through strategic educational campaigns and social intervention programs & projects.
BlockXAfrica's education campaigns seek to enlighten people on the importance of cryptocurrency and its various use cases across the continent while addressing the various cryptocurrency scams that have invaded the industry in Africa which is one of the highest contributing factors to distrust in the technology by promoting tested industry standards.
Aside from education, ​BlockXAfrica​ will also be partnering with local developers to create innovations backed by blockchain technology to solve various social issues in Ghana. What's more, the company will be donating some of its proceeds to charities across the country, as a way to show the masses how blockchain can change lives.'
BlockXAfrica organised its first meetup during the last weekend and plans to embark on a tour across the country.
The guest post was contributed by BlockXAfrica.