Bitcoin on Coal? Cryptocurrency Mining Requires More and More Electricity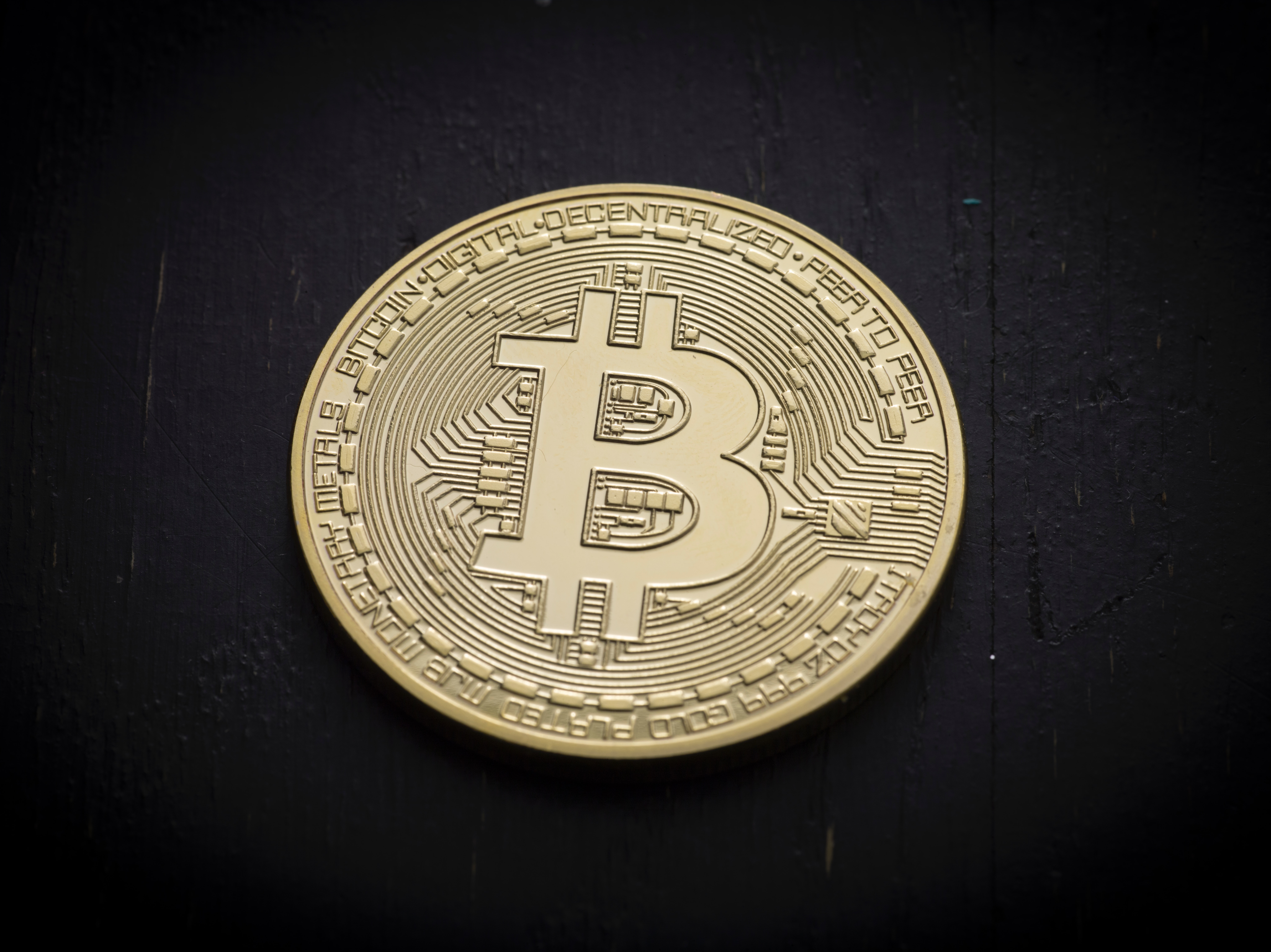 With digital currencies gaining popularity, discussions about Bitcoin's future attract more and more attention with concerns being raised over the ways it's being mined and the energy costs of the mining process. This article deals with different mechanisms of cryptocurrencies' emission and outlines the main advantages and disadvantages on the example of Bitcoin and MILE, a fully decentralised, transparent and environmentally-conscious ecosystem that uses a completely different approach to money-minting.
Bitcoin is rather expensive for the economy. Even if miners use the most inexpensive electricity in the world that costs three US cents per kWh, Bitcoin's annual electricity bills exceeded two billion USD in summer 2018. According to the most realistic estimates, it was amounted to 3.5 billion USD, if 1 kWh cost miners five US cents. Rapid growth of energy consumption was caused by exponential growth of hashing operations that are used for adding new blocks into the blockchain. Such operations were performed 26 quintillion times per second in March 2018, and now the figures are already equal to 52 quintillion.   
In the last year and a half, starting from 2017, Bitcoin's energy consumption grew approximately from 7-8 to 73 TWh. Bitcoin consumes more energy now then countries like Austria and Chile (72 TWh). According to the estimates of Arvind Narayanan, a computer scientist, who delivered his speech at the US Congress, approximately 1 percent of global power capacity is being used by Bitcoin's miners – 5 GW.
Digital money is extremely convenient. It does not take space in your wallet, and large transactions can be completed almost instantly. But how environmentally-conscious is cryptocurrency? According to the estimates of Alex de Vries, PwC cryptanalyst, Bitcoin's production capacity last year was equivalent to 2.55 GW. It consumed approximately 22 TWh/h what is almost equal to the levels of energy consumption in Ireland. To compare, Google consumed 5.7 TWh/h with its giant servers what is four times less.
Blockchain's energy consumption is rapidly increasing. It was increased by five times in 2017. Why does Bitcoin that exists only in the digital space require so much energy? The problem is in the mechanism called Proof-of-Work. Distributed systems that store information about money and its movement are secured from malpractices with blockchain receiving information after the completion of complicated algorithmic problems. Miners are competing in solving these problems (blocks), and once the block is being solved successfully, they are being rewarded with 12.5 Bitcoins and 1000 USD. This reward is being decreased by half every four years. 
The Proof-of-Work mechanism allows the network node to verify that another node responsible for adding a new block into blockchain has completed necessary calculations. In the process of verification, the string of the new block's header is being discovered. It contains the link on the former block. In March 2018, such hashing operations, according to de Vries, were performed 26 quintillions times per second in the world.
This mechanism created the mining industry and made it a giant consumer of electricity. In 2012, Bitcoin's total capacity exceeded the most powerful supercomputer in the world. Computers require a lot of energy to solve algorithmic problems, but they become more and more powerful. Consequently, Bitcoin's protocol gets more complicated upon the completion of the next 2016 blocks once every two weeks as otherwise miners would have been generating too many Bitcoins. It is a perpetual cycle: the faster the computers get, the more complicated problems miners are solving become. People engaged in mining have to upgrade their devices that consume more and more energy.
It is impossible to win this race. The cheaper and the more effective the mining equipment gets, the more complicated the problems become, and the more energy is required to solve them. Fortunately, the original number of Bitcoins is not infinite. Therefore, the energy consumption of Bitcoin's blockchain will gradually decrease, but the final outcome will depend on its price. According to Bitcoin Energy Consumption Index, energy consumed by miners will soon reach the level of Austria or 20 percent of the UK's energy intensity.
De Vries is concerned with the fact that Bitcoin's overall electricity consumption will grow from current 0.5 percent of the global figures to 5 percent. This year's profit of the mining industry will exceed 5 billion USD, and its costs (electricity and equipment) will amount to 3.7 billion USD. However, de Vries' estimates are just one of the models assessing Bitcoin's energy consumption. His opponents argue that in reality, Bitcoin's energy consumption is approximately three times lower.
If miners' profit no longer exceeds the electricity and equipment costs, mining firms will be dismantled. There are cases, however, when miners do not pay their electricity bills or buy mining equipment. According to the report prepared by the University of Illinois, National Science Foundation's supercomputer was used to mine Bitcoins worth of 8.000-10.000 USD what caused the university 150.000 USD in charges. In Orenburg, Russia, the authorities ceased the operations of the biggest mining firm in Russia and Europe stationed in the building of an abandoned factory that did not pay the bills for 8 million kWt/h it used. Miners' profit exceeded almost half of the costs in August 2018. It means that we will not be able to witness the growth in Bitcoin's energy consumption if its price remains the same. One can only imagine what the mining costs will be if it reaches 50.000 USD.
Entrepreneurs are finding different locations for mining where they would either have cheaper electricity bills or they would not have to pay for it at all. This is the reason why the main mining equipment producer is the Chinese company Bitmain and the center of mining industry in Inner Mongolia in China, where 1 kWt per hour costs 4 US cents, what is five times lower than in the UK.
21 thousand computers work at the biggest mining firm located in Ordos, Inner Mongolia, what is amounted to four percent of the global energy consumption to mine Bitcoin. Each of these computers generates 14 trillion hashes per second and consumes the same amount of electricity as a microwave. Approximately 30-40 percent of energy consumption in a lot of data-centers is being used for cooling: Bitmain computers cannot function when the temperature reaches 38 degrees Celsius. Electricity supplied to the firm in Ordos is being produced from coal (the fifth in China, coal production-wise), that's why it is argued that mining is not an environmentally conscious activity. Bitmain consumes 40 MWt/h, the number equivalent to the energy consumption of 12 thousand apartment buildings. Bitmain pays its bills with industrial tariffs, approximately four cents for kWt/h: if the electricity costs the same as for households, this type of business would not be considered attractive. The amount of electricity used in order to serve Bitcoin's entire industry is equal to the amount consumed by 7 million households in the US.
Bitcoin is extremely unecological.  A single Bitcoin's transaction in summer 2018 consumed 934 kWt. In comparison, 100.000 transactions in the Visa system require 5.5 times lower energy. Bitcoin's "carbon footprint" is equal to 17.7 million tons of CO2. Mining capacities will reach its economic limits with Bitcoin's current price as profit will no longer cover the electricity costs. However, if its price hits the 20.000 USD target, a steady increase in its energy consumption will be observed. It is not surprising as Bitcoin's protocol offers a 200.000 USD reward every ten minutes to those who will be able to find inexpensive electricity and fire their laptops.
It can cause problems for Ireland with cold climate where it is not necessary to spend money on cooling of computers and where almost 80 percent of electricity is being generated on hydro stations. It makes it so attractive that this year local crypto firms would need more electricity than households.
It is possible that crypto industry will find the way to decrease its energy consumption. One of them is the substitution of the Proof-of-Work mechanism with Proof-of-Stake (PoS). In this case, those blocks will have higher chances to generate the next block that already have a large number of tokens and keep them longer. It is not necessary to build mining firms that are competing in solving algorithmic problems. If the entire crypto industry has transferred to the Proof-of-Stake simultaneously, its energy consumption would have decreased significantly. Keeping one coin in the wallet in the system of delegated Proof-of-Stake is equivalent to having the right to add the next block into the blockchain. MILE's emission is built in a similar manner. Each participant of MILE's ecosystem can become both the owner and the emitter of the money and get a small percentage from issuing it.
The difference lies in the fact that MILE uses a mining protocol (environmentally conscious mining) sdBFT that only slightly resembles PoS. Any PoS protocol has limitations in the form of several dozens of active masternodes what increases the probability of decentralisation. It can be observed in case of Ethereum or stablecoins like Bitshares. As opposed to conventional strategies, in MILE's ecosystem, the first ecosystem that was able to implement sdBFT on practice, decentralisation is programmed in the way that only hundred nodes are selected from thousands in order for the block to be solved. Selection happens according to the algorithm that guarantees high-level entropy combined with energy consumption.
Bitcoins' emission requires a lot of energy, and with the Proof-of-Stake mechanism, it is necessary to have cryptocurrencies in order to emit it. If in the process of Bitcoin's emission miners compete with one another, money is being emitted by the community itself in Proof-of-Stake. The drawback of such a mechanism is in the fact that cryptocurrency is being concentrated in the hands of a limited group of people. There are hybrid versions as well, and one of them is described above, that combine both mechanisms and help to save the energy. Insignificant time constraints and financial costs of finding the consensus make it possible to assume that the future is ahead of energy efficient minting, and not mining.
This guest post was contributed by the Mile Unity Foundation, an international, non-governmental organisation, announces the launch of a broad network of its Embassies with the aim to popularise the knowledge about the digital assets industry and to inform the population about ultra-effective mechanisms for the development of the global economy.
*Readers should do their own due diligence before taking any actions related to the company, product or service. BitcoinAfrica.io is not responsible, directly or indirectly, for any loss or damage caused by or in connection with the use of or reliance on any content, product or service mentioned in this guest post.*
Can Cryptocurrency Disrupt the Online Gaming Industry?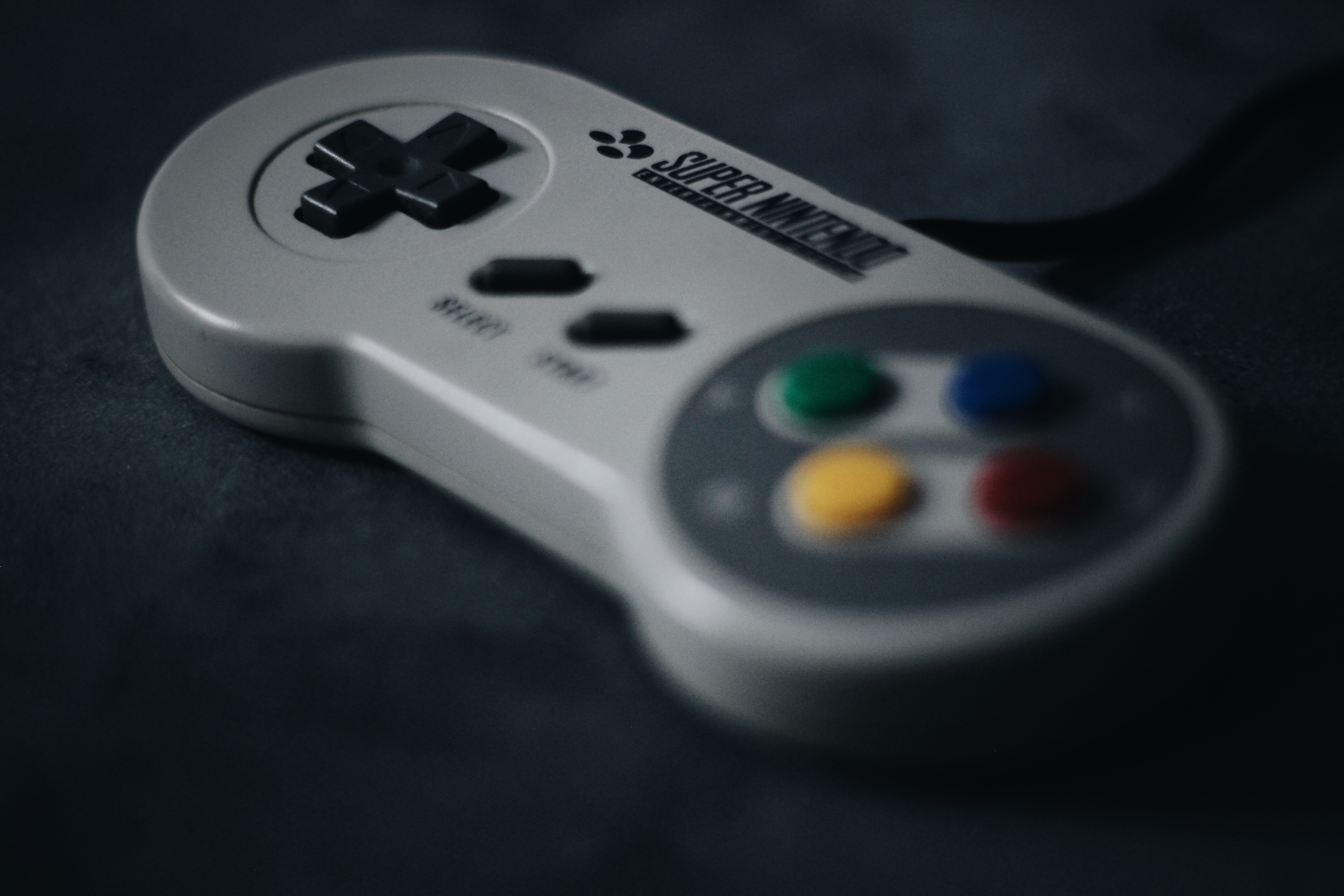 Cryptocurrencies have had a marked impact in various industries over the past few years, generating hype and controversy in equal measure.
When it comes to online gaming, there is ample opportunity for bitcoin and its contemporaries to cause disruption. But what shape will this shakeup take and how will this differ depending on the segment of the market that is affected?
Online Casino Sites
The rise of digital gambling services has been fuelled in the recent past by the relaxing of regulations surrounding web-based wagering, as well as the streamlining of the transactions required to deposit and withdraw cash from casino sites.
In spite of ongoing efforts to address claims that some countries are too liberal in terms of online gambling regulation, continued growth is anticipated and the industry could generate $100 billion annually within the next half-decade.
Unfortunately, most mainstream casino sites do not offer direct deposits and withdrawals using cryptocurrency. If you want to snap up bonus deals at Casumo or any other popular site, you will most likely have to rely on a credit or debit card transaction.
Indirect use of cryptocurrency can be achieved in this context through certain payment platforms. Skrill, for example, offers a crypto-oriented aspect of its service that can then allow for conversion into a classic fiat currency.
The reason that online casino sites are anxious about embracing cryptocurrency is that it is still subject to a significant degree of volatility, with signs that this state of affairs will persist indefinitely. This is something that players are also considering from a practical perspective, with the investment opportunities presented by cryptos being seen as enough of a gamble in their own right, without bringing the likelihood of losing money at a casino into the equation.
Esports
Online gaming used to be casually competitive, but it did not take long for professional players to emerge and tournaments focused on showcasing their skills to be developed.
Prize money for major events based on titles like Counter-Strike: Global Offensive and Starcraft can spiral into the tens of millions of dollars, while huge audiences from around the world tune in to see their favourite players and teams do battle.
The influence of cryptocurrency in this area of the market is similarly nascent and in the process of evolving, rather than being a truly disruptive force that is impossible to ignore. What is more relevant to esports is the way that blockchain technology is leaving its mark at the moment.
Blockchain provides the backbone of cryptos and ensures that security is optimal. This is being adopted by certain emerging online gaming service providers in order to reduce the chances of cheating and prevent unwanted outside intervention in both high profile esports events and everyday face-offs between amateurs in their own homes.
As with online casinos, gambling is also being factored into the esports scene at the moment, with both cryptocurrency and blockchain technology facilitating the emergence of new solutions to make this a possibility.
Being able to place a wager on the outcome of a digital competition in the game of your choice is not a new concept. What is gaining traction at the moment is the ability to bet on how well you will perform in a match that you actively participate in.
Platforms which let players host their own mini-tournaments, gamble on the result and make money while they play the games they love can use crypto services to make this happen. This is a dramatic shift from the traditional approach to online gaming and will continue to cause changes as the industry matures.
3 Reasons Why Africa Is Set For A Cryptocurrency Explosion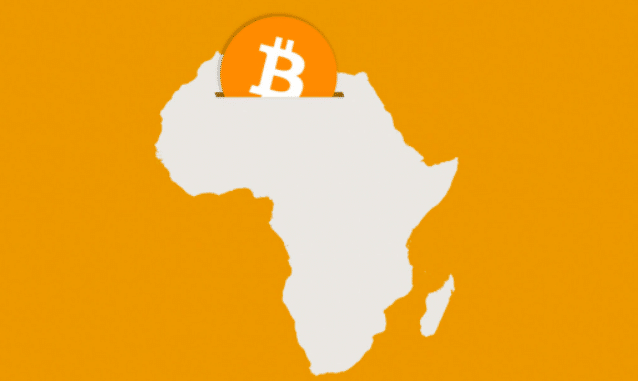 Bitcoin and other forms of cryptocurrency have irrevocably changed the way we think about money from a fundamental standpoint. Where most forms of hard currency are subject to government oversight and regulations, cryptocurrencies are typically free from such restrictions. Hence, it is easy to see why bitcoin was a favorite amongst dark web users and criminals. Controversy aside, cryptocurrencies are considered the way of the future and have the potential to bring about a revolution.
With a massive population and its wealth of natural resources, the continent of Africa has been described by Forbes as being the last frontier of investment. Now, in the face of changing times and an increasingly connected world, cryptocurrency is making its way to Africa.
Join us as we take a look at why Africa may be the next big thing for cryptocurrency.
1. The Lack of an Organised Financial System
With its bloody history of colonisation, political instability, and civil wars, Africa's growth in the banking and finance sector has been lacking. Despite initiatives undertaken by the IMF and World Bank, financial inclusion in Africa remains low.
A lack of political will and resources has made the task of developing a banking infrastructure a daunting one. As a result, this has left a sizable amount of the population with little to no access to financial services.
Fortunately, because cryptocurrencies can be transferred and received by anyone with an Internet connection, the need for middlemen or banks is eliminated. Throw in the fact that Internet connectivity in Africa has been on the rise and we have all the elements required to see an increase in cryptocurrency uptake.
The trend can be witnessed by the number of cryptocurrency exchanges appearing across Africa. From Golix in Zimbabwe to the Naira Exchange in Nigeria, one can expect to see an increase in uptake in the years to come as Africans move beyond banks and their legacy services.
2. The Youth Factor
With an entrepreneurial community and a high rate of tech-literacy, it should come as no surprise that a rising number of youths in Nigeria have turned to freelancing in lieu of traditional employment. Working with members of the international community, these freelancers offer a variety of services that range from copywriting to programming.
Unfortunately, the notoriety of Nigerian Internet fraudsters has resulted in some complications for burgeoning freelancers. For example, payment companies like Paypal do not allow the transfer of funds into Nigeria in order to discourage Internet fraud. On the other hand, payment companies who do offer such services to Nigerians often do so at an exorbitant cost.
To work around this, freelancers in Nigeria have turned to accepting cryptocurrency as a form of payment in lieu of cash transferred online. Among the crypto-literate in Nigeria, bitcoin is seen as being on par with the US dollar.
3. Cryptocurrency As a Stable Form of Currency
The African continent is no stranger to civil wars and unstable governments. From Venezuela to Zimbabwe, we've seen how hyperinflation can decimate the value of a nation's currency.
Bitcoin creator Satoshi Nakamoto has often cited that bitcoin was intended to be immune to economic turmoil due to its decentralised nature. Suffering from crippling hyperinflation, citizens of Zimbabwe have turned to Bitcoin and other cryptocurrencies despite being banned by the Reserve Bank of Zimbabwe.
Tech-savvy Zimbabweans have often cited that utilising bitcoin as a medium of exchange allows them to hedge the value of their cash against hyperinflation. In a nation where financial services are sketchy at best and foreign investment is minimal, bitcoin provides Zimbabweans with a measure of much-needed stability.
Further proof of this can be seen by how Venezuelans have turned to bitcoin and other cryptocurrencies in lieu of the now defacto useless Bolivar. Being free from bank and government intervention, cryptocurrencies allow citizens to freely transfer funds into or out of the country with minimal fuss.
Cryptocurrencies have the potential to democratise financial services due to their independence. With adoption rates of Bitcoin and cryptocurrency set to explode in Africa, you just need to hold your horses and wait for the value growth.
This guest post was contributed by cryptocurrency writer Benjamin Lee. 
eatBCH – Bitcoin Cash Community Has Raised Over $10,000 to Feed Vulnerable South Sudanese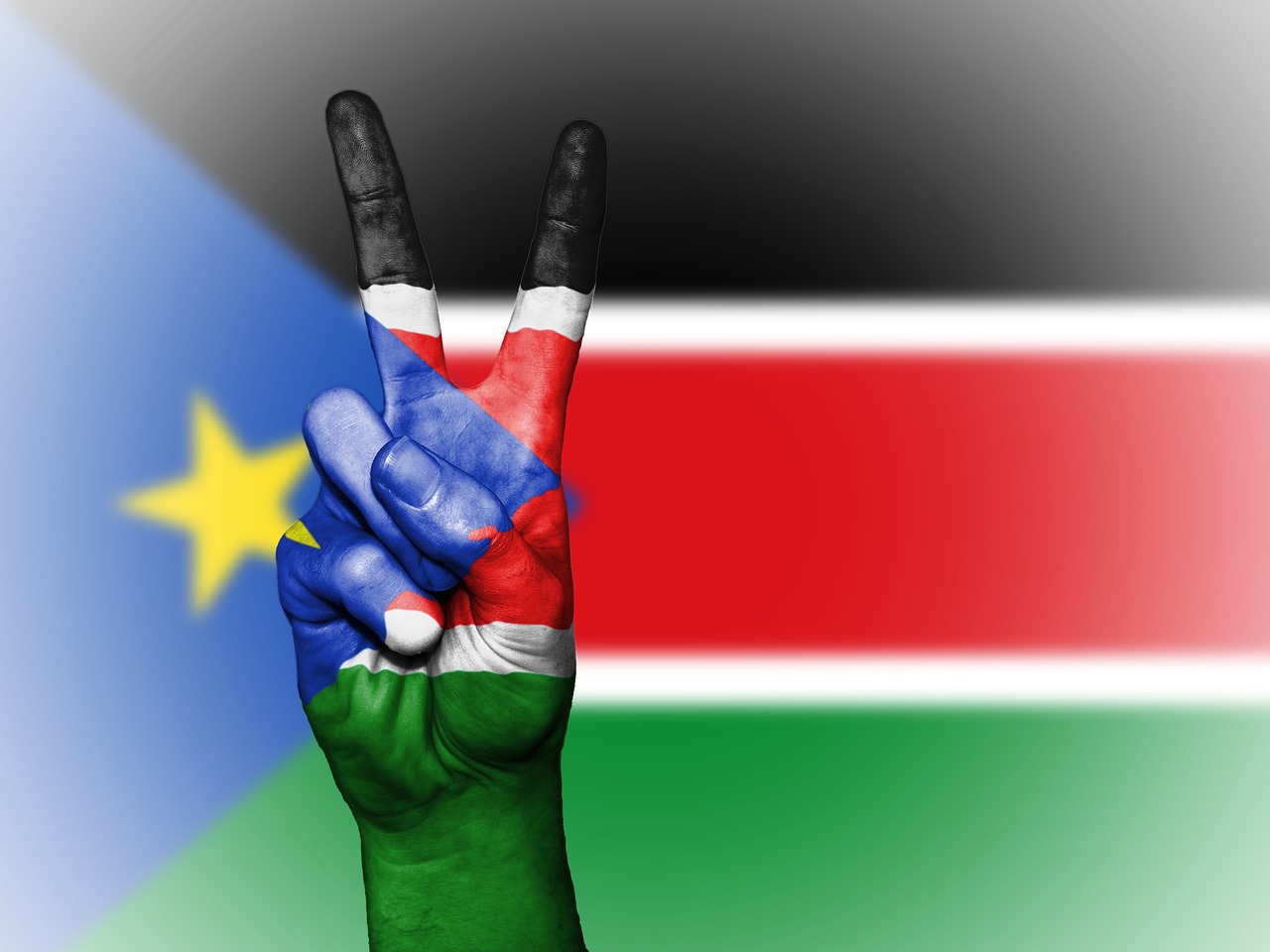 eatBCH is a charitable cause launched with the aim to help feed individuals who live in Venezuela's struggling economy through donations in Bitcoin Cash (BCH). After initially launching in Venezuela, eatBCH was also launched in South Sudan to bring the "peer-to-peer electronic cash-to-food system" to the central African nation.
To find out more about the eatBCH initiative in South Sudan, BitcoinAfrica.io spoke to one of the organisation's volunteers, Garang Deng.
eatBCH in South Sudan
In a conversation over Telegram, Garang Deng told BitcoinAfrica.io that the eatBCH South Sudan team, which works on a volunteer basis, was inspired by the initiative's impact in Venezuela after which a team member got in touch with eatBCH Venezuela to find out more how the charitable cause was run in the South American country.
After several of today's team members attended the Africa Blockchain Conference in Kampala in May 2018, the group decided to launch an eatBCH initiative in South Sudan.
"We launched it there and got our first donation, and we bought some food items on our way back home," Deng explained.
Since there are no businesses or vendors that accept bitcoin cash and no local cryptocurrency exchanges in South Sudan, the eatBCH team uses Ugandan exchange Coinpesa to convert the BCH to mobile money, which it then uses to make its food purchases.
"We started the charity part-time on weekends in the capital, Juba, in our neighbourhood and then expanded to some of the most affected areas by the conflict, such as the town of Yei or Bor. There, we were able to feed over 500 internally displaced people, mostly elderly and children. We were able to do that through our colleagues whom we trained after coming back from the blockchain conference," Deng elaborated.
Since May 2018, the eatBCH South Sudan initiative has managed to raise over $10,000 said Deng.
Over 500 kids were fed to today at the Junub Open Space (@junubos) here in Gudele, Juba. Thanks to all who have donated to help our community. #weareone #southsudan #humankind pic.twitter.com/VOTm5LcGqn

— eatBCH South Sudan (@eatBCH_SS) February 12, 2019
More to Come
Future plans of eatBCH in South Sudan are "to teach people to use this money to improve their lives not only for feeding but to trade with it. Also, we are planning to send these kids who work on the streets to school if we are able to get the support we need."
Anyone that is interested in contributing to the charitable cause on a voluntary basis is welcome to do so. Currently, the broader team includes students from high schools and colleges who help to distribute the food to children and the elderly.
Moreover, anyone wishing to contribute financially to the cause can donate to eatBCH's Bitcoin Cash (BCH) wallet found on the initiative's Twitter and website.