Ghanaian Payments Company Mazzuma Aims to Fix Mobile Money Using the Blockchain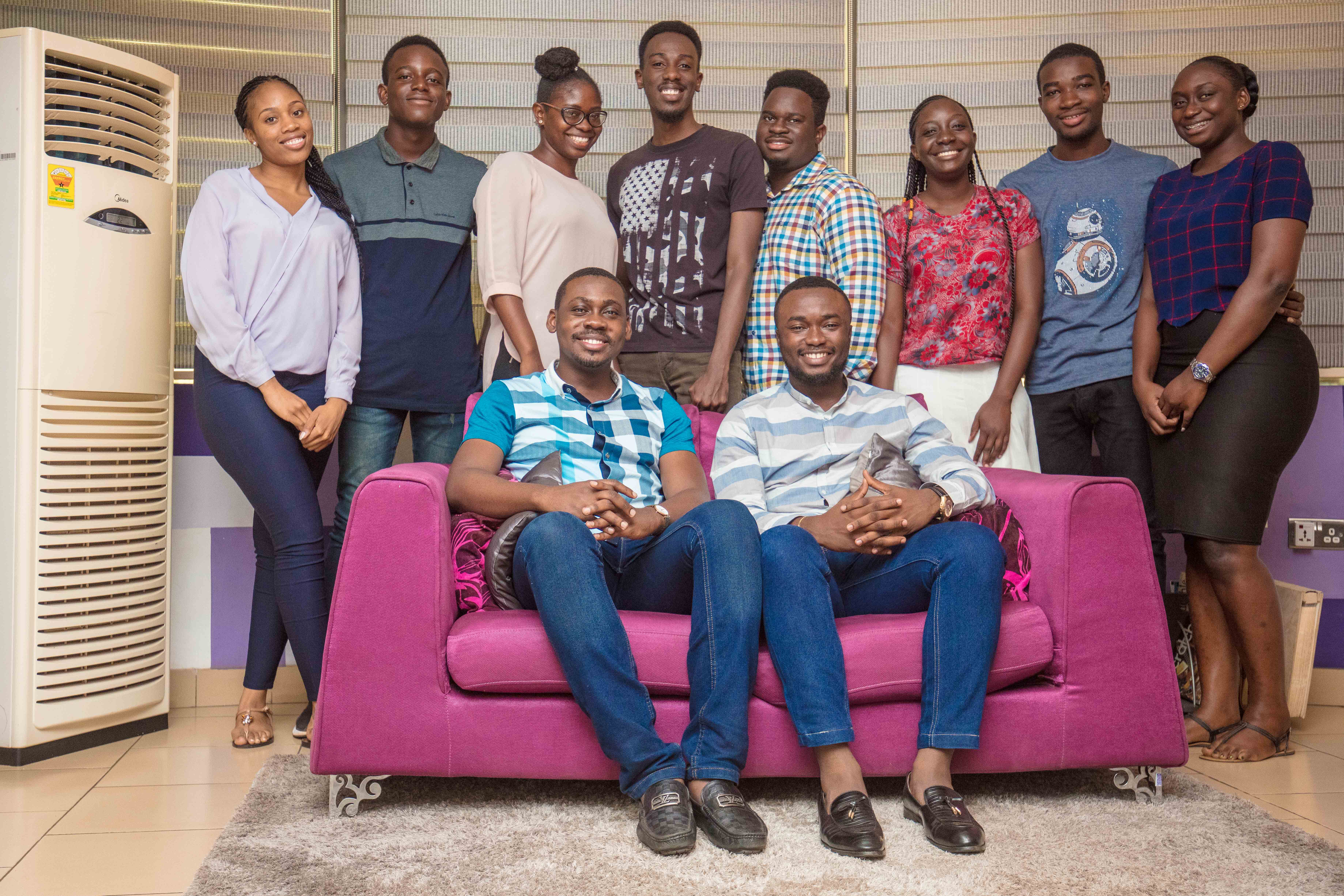 Ghanaian payments platform, Mazzuma, has launched the third phase of its initial coin offering (ICO) to fund the development of its new blockchain-based mobile payments solution that aims to tackle the challenges that mobile money users are facing in Africa.
Who is Mazzuma?
As the flagship product of CYST, Mazzuma is a Ghanaian-based mobile money payment platform that utilises a secure distributed infrastructure and a native digital token to allow for instant payments. Mazzuma combines the use of blockchain technology and artificial intelligence to boost the existing payment systems in Ghana.
The Mazzuma platform has over 26,000 accounts and has processed transactions worth over GHC 7.5 million (around $1.5 million). Currently, the platform registers over 100 new accounts daily and has been ranked as the third highest used payment platform based on transaction volume.
The Mazzuma token, known as MAZ, will be the main payment medium in the Mazzuma ecosystem. Transactions made on the platform will be instant and free of any transaction fees. This is in line with the Mazzuma philosophy, which seeks to create a strong and robust payment ecosystem that is available to the masses while providing them with the freedom to use their funds in a favorable and stress-free way.
In the long term, the Mazzuma platform's intent is to ensure that digital currencies slowly replace existing mobile money as the main method of payment in Africa by blending both systems on existing platforms. By merging the systems together, the platform will hasten the growth of cryptocurrencies and further expose users to the benefits of blockchain-based payments that will help solve existing problems faced with mobile money payments.
Fixing Mobile Money Problems Using Blockchain Technology
Mobile money platforms charge high transaction fees coupled with cross-telecom and cross-border exchanges that are slow, expensive and cumbersome. Registering accepting retailers creates overhead costs that get passed on to the consumers while limiting utility.
Security is another issue faced by mobile money platforms. All data is stored in a central place which makes the platforms susceptible to hacking. Since the blockchain is decentralised and immutable in nature, it allows for the secure recording, storing and transfer of any type of data.
Mobile money systems also suffer from inferior proofs of identity that become barriers to entry due to badly-defined creditworthiness. Most citizens are faced with the challenge of proving who they are, what they do and what they own in traditional channels.
In addition, mobile money systems are in most cases interoperable and require users to make transactions with those who are on the same service hence limiting its reach. Mobile money platforms also have daily transaction limits which can be too small for the middle-class individual's financial needs such as paying school fees or buying an international ticket.
The Mazzuma Token Ecosystem 
According to the company, the new platform will have e-commerce plugins for online shops to integrate and accept Mazzuma tokens for payments by simply choosing the "Pay with Mazzuma" option.
Additionally, an Application Programming Interface (API) will be made available for developers which will support iOS, Android and Web applications. The API will make it possible to accept the Mazzuma tokens as payments in their applications.
The platform will combine the use of chatbots and Artificial Intelligence on both Facebook, Messenger, and Telegram to enable users to send Mazzuma tokens to other users on the Mazzuma platform.
Future Plans
As the adoption of the platform continues, Mazzuma plans to expand its service to major e-commerce outlets and avenues worldwide. Their goal is to "bridge the gap between the huge economic benefits of cryptocurrencies and the existing financial ecosystem".
In order to position itself as the global payments leader in both the developed and emerging markets, Mazzuma intends to continue to make improvements to the system as well as research and implement artificial intelligence into payments while supporting payment-enabled IoT devices.
The Mazzuma token sale is expected to run till September 5, 2018. Interested investors can read the whitepaper for the Mazzuma tokens here and subscribe to the token sale here.
*Readers should do their own due diligence before taking any actions related to any company, product or service mentioned. BitcoinAfrica.io is not responsible, directly or indirectly, for any loss or damage caused by or in connection with the use of or reliance on any content, product or service mentioned in this article.*
To the Blockchain And Beyond: Are Security Tokens the Third Wave in Fintech?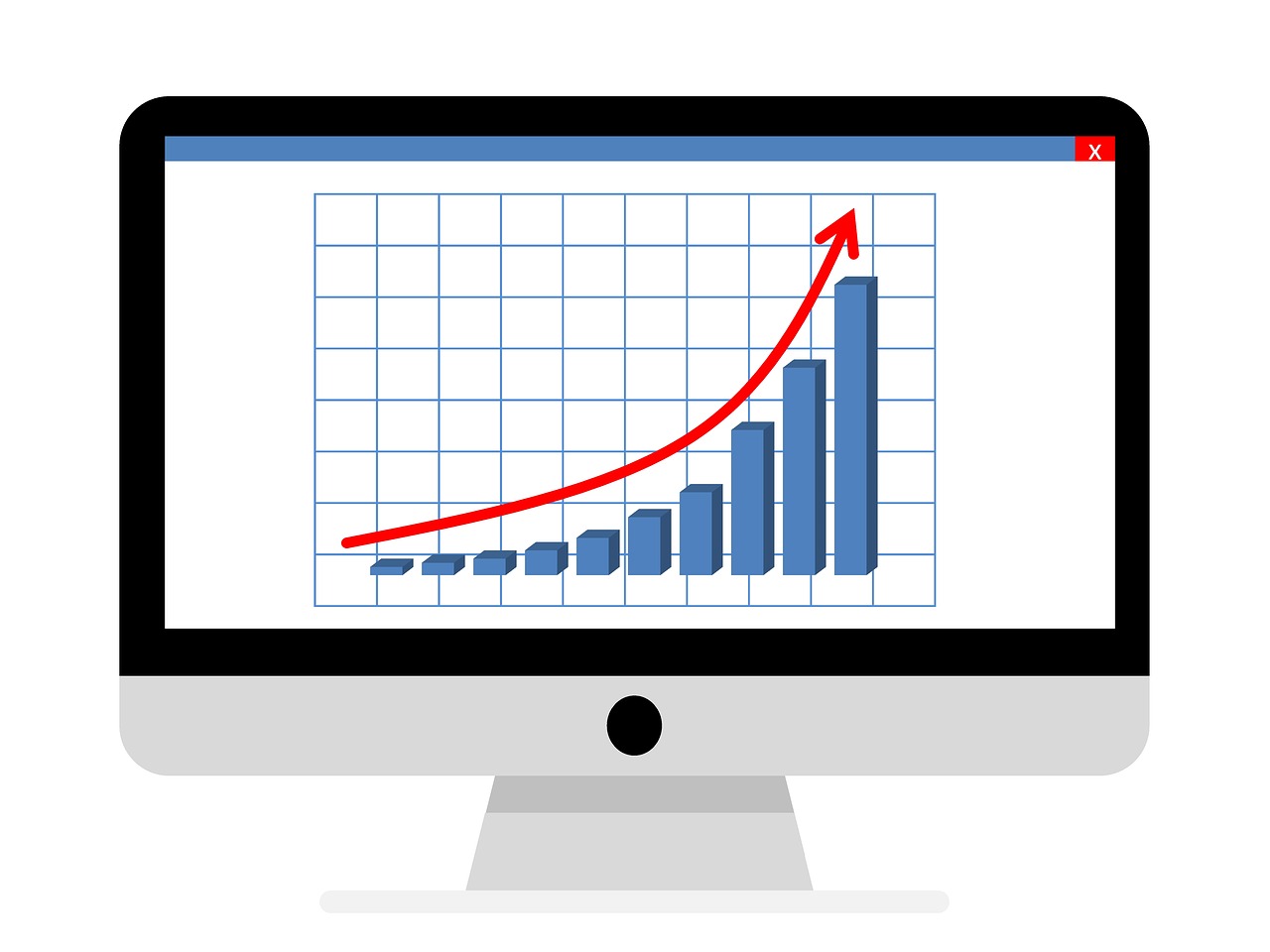 In a competitive landscape, Initial Coin Offering (ICO) funding has become a tough nut to crack. With various ICO scandals leaving a sour taste in investors mouths, more sophisticated offerings such as Security Token Offerings (STOs) find themselves subject to increased scrutiny.
The challenge lies in their unfamiliarity amongst most financial professionals. Despite being a model closer to traditional financial products, adoption and understanding in mainstream finance continues at a slow pace.
While the mainstream has been tentative to adopt security tokens, they have recently gained unparalleled popularity in the cryptocurrency industry. Security tokens, security-type certificates or tokens registered under a legal and regulatory framework, are seen by several key industry players as a more legitimate way to perform ICOs.
However, beyond this, security tokens also have the potential to completely revolutionise global financial practices like securities tokenisation.
For securities trading, the benefits of blockchain boil down to three key areas: circulation and liquidity, versatility and security and the securitisation of new assets.
Circulation and liquidity
The current structure of the securities market means that cross-border transactions are limited to a few exchanges only, and can often be slow and costly – trade reconciliation work has to be done manually, along with other labour intensive database tasks. Token exchanges have the potential to solve this – they now operate 24 hours, 365 days a year, trading is relatively liquid and transactions are settled in the same working day with no clearing period, otherwise known as 'T+0'.
Furthermore, these tokens can be traded in Satoshi units, which have nine decimal places – enabling smaller trades to be done and lowering the investment threshold, meaning more people can invest than ever before.
Should we apply this technology to the securities market, it would have the potential to solve the circulation and liquidity problem, as well as making transactions easier by removing cross-border restrictions.
Versatility and security
Industry adoption of security tokens could also provide some strengths when it comes to versatility, as they can have a high degree of interoperability. By tokenising any form of asset, you open it up to be traded for a much wider range of things, like security tokens, utility tokens or digital currencies, rather than just another security token.
The decentralised ledger system also means that it would be more difficult to hack compared to a centralised server system, making ownership of the tokens more secure.
In addition, security tokens offer more security than other cryptocurrencies, as everything is linked to the individual's ownership. For Bitcoin, if you are a victim of a hacked account or someone gets hold of your private keys, the Bitcoins in question would most likely be gone and the chances of you proving ownership of the Bitcoins are slim.
However, due to a tangible underlying asset, security token hacks take a different form. While hacks could lead ownership to be debatable, the asset in question will still be there. And as long as the company issuing the security tokens has been through sufficient Know Your Customer (KYC) checks, ownership can be resolved. Furthermore, stealing a security token from someone would leave a transaction record on the blockchain, which is the digital equivalent of leaving your fingerprints all over the crime scene.
Securitising new assets
Tokens are unique in that that they can securitise various forms of assets including both tangible and intangible assets. This has already had some success, with the recent auction of Andy Warhol's 14 Small Electric Chairs, an iconic contemporary art piece featuring an electric chair, allowing art lovers to buy a share in the painting.
This would also contribute to liquidity and interoperability of assets, as these small units can subsequently be traded. This goes beyond art – in the future we can expect to see assets like office buildings operating on a fractionalised ownership model, allowing smaller investors who previously would not be able to afford investment in this asset class to participate.
A 'super' future for securities?
As a result, not only do securities tokens provide a safer and more sustainable alternative to the ICO model, but they also have the potential to revolutionise the traditional securities market, possibly opening up the idea of 'super securities' further down the line.
Through blockchain technology, securities can be made more accessible, liquid, and secure by removing third-party risk and lowering transaction costs. Should the trend continue, we could see security tokens becoming standard practice, eventually replacing existing securities to become 'super securities'.
With this in mind, those who herald security tokens as third wave in Fintech may well be right, particularly when it comes to revolutionising securities trading. However, how we approach this next technological step is crucial. If implemented correctly, security tokens could significantly improve existing processes and make investment accessible to all, bringing positive change not only for the future of cryptocurrencies, but also for the wider financial markets.
This guest post was contributed by Jack Chia, MD of Cryptology.
Binance Uganda Will Open BNB and PAX Trading, Amid Wave of New User Signups

Binance Uganda, a new fiat-to-crypto cryptocurrency exchange, announced that it has signed up 40,000 users in the first week since its launch, highlighting the strong demand for cryptocurrency in Uganda. In the midst of this, the exchange is also opening trading for BNB and PAX. 
40,000 Crypto Traders
Despite the majority of Ugandans not having bank accounts, the demand for cryptocurrency is on the rise. In fact, Binance Uganda's mass sign-up wave suggests a strong appetite among Ugandans for purchasing bitcoin or ether, the two coins the new Binance unit currently lists. 40,000 Uganda have reportedly already signed up for the new exchange. 
Besides the local focus, there are two significant differences from Binance's flagship global trading platform. Binance's subsidiary in Uganda will partner with a local mobile payments provider that will convert fiat to crypto or vice versa. According to a spokesperson, Binance Uganda also plans to eventually open local bank accounts.
Before, Ugandans wanting to trade cryptocurrencies would use peer-to-peer exchanges like LocalBitcoins or trade on a peer-to-peer basis on WhatsApp and Telegram groups.
Ugandans Will Be Able to Trade BNB and PAX
Binance Uganda also plans to launch two new trading pairs on its platform on November 15. The platform will list Binance Coin (BNB) and Paxos Standard Token (PAX) against the Ugandan shilling (UGX).
The trading pairs will go live from 10 am EAT. Users can start depositing their BNB and PAX tokens to prepare for trading, subject to the fees and rules of Binance.
Nigeria's Chekkit Provides Tamper-Proof Supply Chain Product Tracking on the Ethereum Blockchain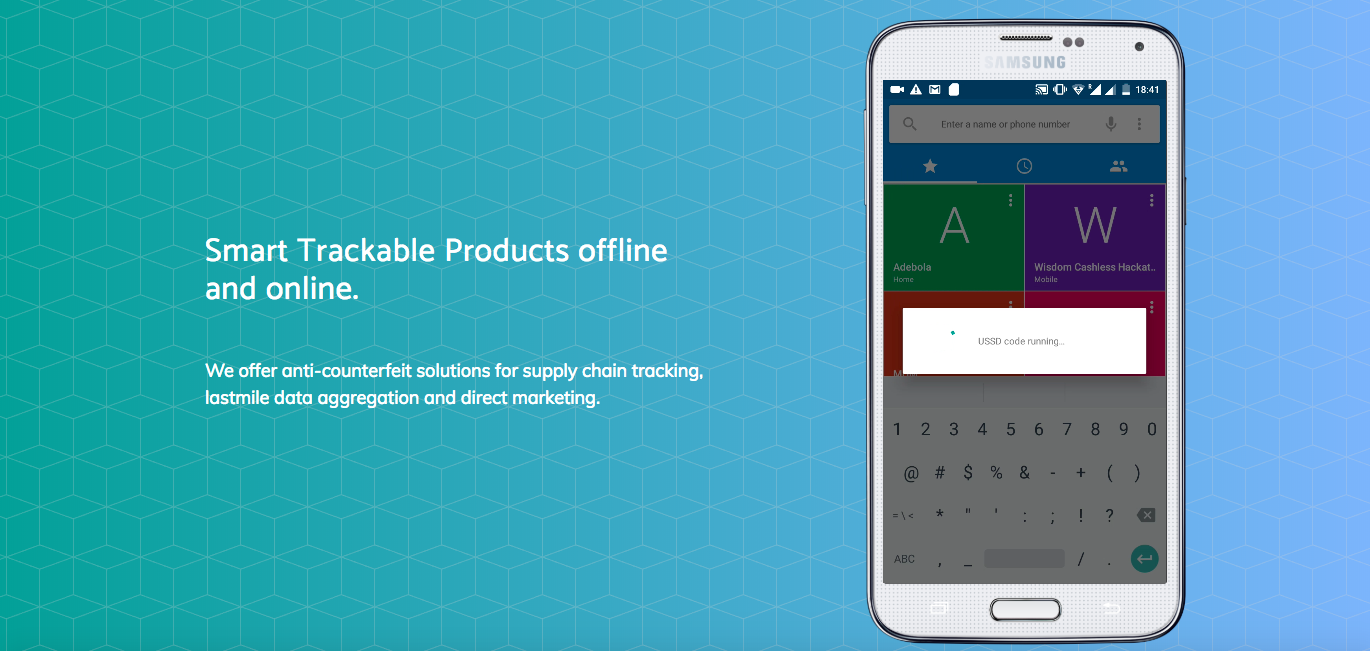 Nigerian startup Chekkit has launched a supply chain solution platform that ensures that all required steps and procedures are being followed during the transfer of products from the warehouse to the distributor and on to the final consumer.
Chekkit Provides Tamper-Proof Product Tracking
The platform provides each product registered on it, with a tamper-proof unique ID label, either as QR codes or numeric codes. Chekkit has been described as "an anti-counterfeiting, asset tracking and consumer feedback analytics tool."
In order to ensure adequate monitoring and flexibility in its use, the Chekkit platform can also be accessed via a mobile app. Through the mobile app, users can easily authenticate a product via the numeric codes found on the product's label.
Apart from providing customers with feedback on the product's movement from the warehouse through to a delivery point, the app also generates invoices as well as reward users with incentives such as airtime or loyalty points for using the app.
The Ethereum blockchain-based application is able to help businesses cut their sales circle from three days down to a few minutes.
About the Founders
Chekkit is a brainchild of two MEST programme alumni, Dare Odumade and Jida Asare. Odumade, a Nigerian UI/UX expert interested in the development of a product tracking platform to reduce counterfeiting in Africa, met with Asare, a pharmacist and software developer for the first time at the MEST programme.
Asare's interest in finding a solution to challenges caused by illicit drug traders and Odumade's interested in the development of a product tracking platform to reduce counterfeiting in Africa led to the creation of Chekkit.
Regarding the need for adequate tracking of product supply chain, Odumade stated:
"Reviewing past data, we found counterfeiting was reduced to 12 per cent in 2012 thanks to the existing Mobile Authentication Scheme (MAS) technologies provided by mPedigree and Sproxil, but suddenly from 2015 it rose again to over 40 per cent across Africa as a result of inefficiencies."
Expansion Plans
Currently, Chekkit is operational in Ghana and Nigeria. However, the company has announced plans for continent-wide expansion as well as to move into other regions such as Asia.
Odumade added: "We are also actively looking to commence licensing of the Chekkit platform for enhancing excise tax-stamp systems in Ghana and NAFDAC's serialisation policies in Nigeria through our interconnected anti-counterfeiting technology – enabling you and I report counterfeits while empowering producers to comply with government policies and greatly increase their ROI, a win-win situation for all."