Ghanaian Payments Company Mazzuma Aims to Fix Mobile Money Using the Blockchain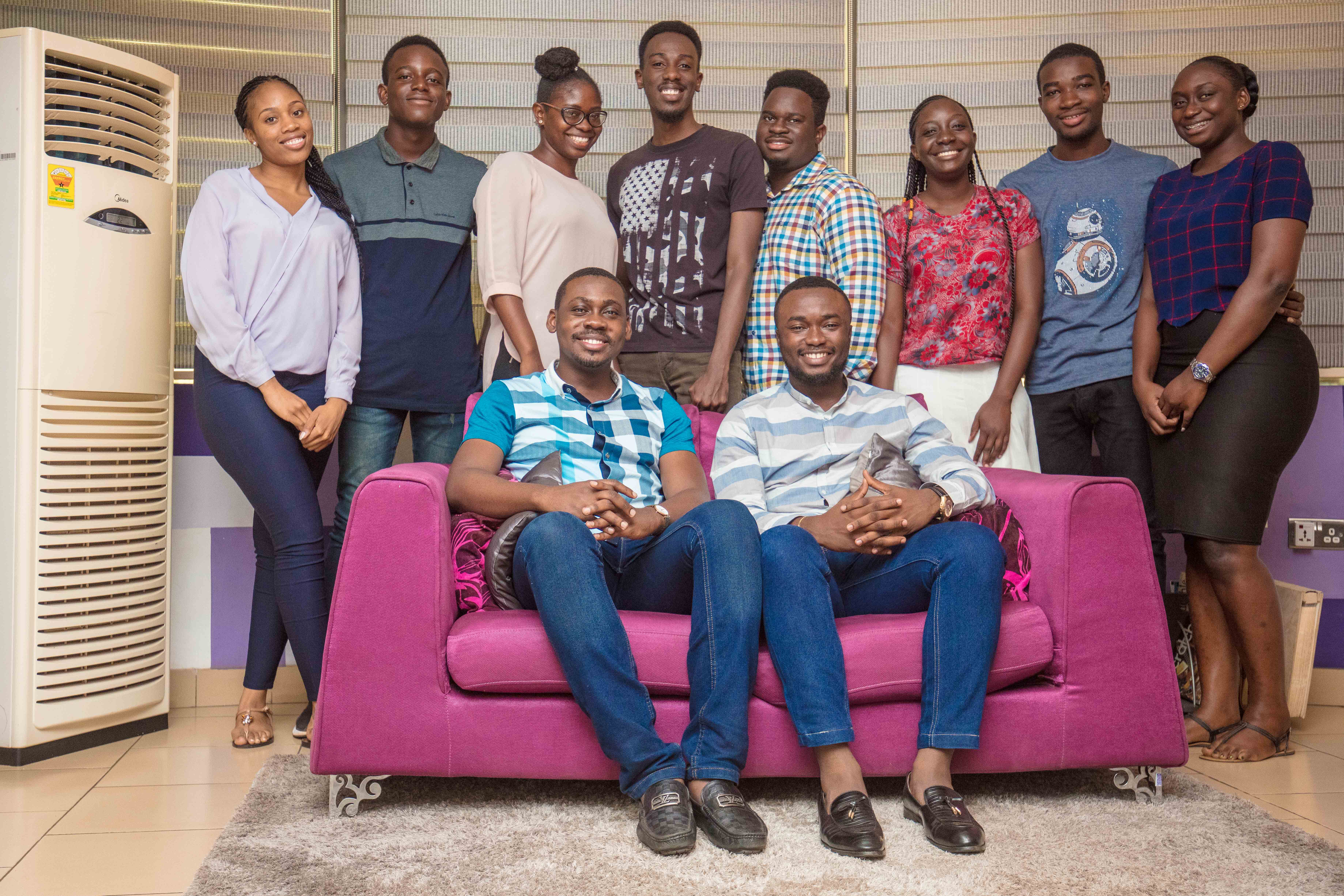 Ghanaian payments platform, Mazzuma, has launched the third phase of its initial coin offering (ICO) to fund the development of its new blockchain-based mobile payments solution that aims to tackle the challenges that mobile money users are facing in Africa.
Who is Mazzuma?
As the flagship product of CYST, Mazzuma is a Ghanaian-based mobile money payment platform that utilises a secure distributed infrastructure and a native digital token to allow for instant payments. Mazzuma combines the use of blockchain technology and artificial intelligence to boost the existing payment systems in Ghana.
The Mazzuma platform has over 26,000 accounts and has processed transactions worth over GHC 7.5 million (around $1.5 million). Currently, the platform registers over 100 new accounts daily and has been ranked as the third highest used payment platform based on transaction volume.
The Mazzuma token, known as MAZ, will be the main payment medium in the Mazzuma ecosystem. Transactions made on the platform will be instant and free of any transaction fees. This is in line with the Mazzuma philosophy, which seeks to create a strong and robust payment ecosystem that is available to the masses while providing them with the freedom to use their funds in a favorable and stress-free way.
In the long term, the Mazzuma platform's intent is to ensure that digital currencies slowly replace existing mobile money as the main method of payment in Africa by blending both systems on existing platforms. By merging the systems together, the platform will hasten the growth of cryptocurrencies and further expose users to the benefits of blockchain-based payments that will help solve existing problems faced with mobile money payments.
Fixing Mobile Money Problems Using Blockchain Technology
Mobile money platforms charge high transaction fees coupled with cross-telecom and cross-border exchanges that are slow, expensive and cumbersome. Registering accepting retailers creates overhead costs that get passed on to the consumers while limiting utility.
Security is another issue faced by mobile money platforms. All data is stored in a central place which makes the platforms susceptible to hacking. Since the blockchain is decentralised and immutable in nature, it allows for the secure recording, storing and transfer of any type of data.
Mobile money systems also suffer from inferior proofs of identity that become barriers to entry due to badly-defined creditworthiness. Most citizens are faced with the challenge of proving who they are, what they do and what they own in traditional channels.
In addition, mobile money systems are in most cases interoperable and require users to make transactions with those who are on the same service hence limiting its reach. Mobile money platforms also have daily transaction limits which can be too small for the middle-class individual's financial needs such as paying school fees or buying an international ticket.
The Mazzuma Token Ecosystem 
According to the company, the new platform will have e-commerce plugins for online shops to integrate and accept Mazzuma tokens for payments by simply choosing the "Pay with Mazzuma" option.
Additionally, an Application Programming Interface (API) will be made available for developers which will support iOS, Android and Web applications. The API will make it possible to accept the Mazzuma tokens as payments in their applications.
The platform will combine the use of chatbots and Artificial Intelligence on both Facebook, Messenger, and Telegram to enable users to send Mazzuma tokens to other users on the Mazzuma platform.
Future Plans
As the adoption of the platform continues, Mazzuma plans to expand its service to major e-commerce outlets and avenues worldwide. Their goal is to "bridge the gap between the huge economic benefits of cryptocurrencies and the existing financial ecosystem".
In order to position itself as the global payments leader in both the developed and emerging markets, Mazzuma intends to continue to make improvements to the system as well as research and implement artificial intelligence into payments while supporting payment-enabled IoT devices.
The Mazzuma token sale is expected to run till September 5, 2018. Interested investors can read the whitepaper for the Mazzuma tokens here and subscribe to the token sale here.
*Readers should do their own due diligence before taking any actions related to any company, product or service mentioned. BitcoinAfrica.io is not responsible, directly or indirectly, for any loss or damage caused by or in connection with the use of or reliance on any content, product or service mentioned in this article.*
Bitcoin on Coal? Cryptocurrency Mining Requires More and More Electricity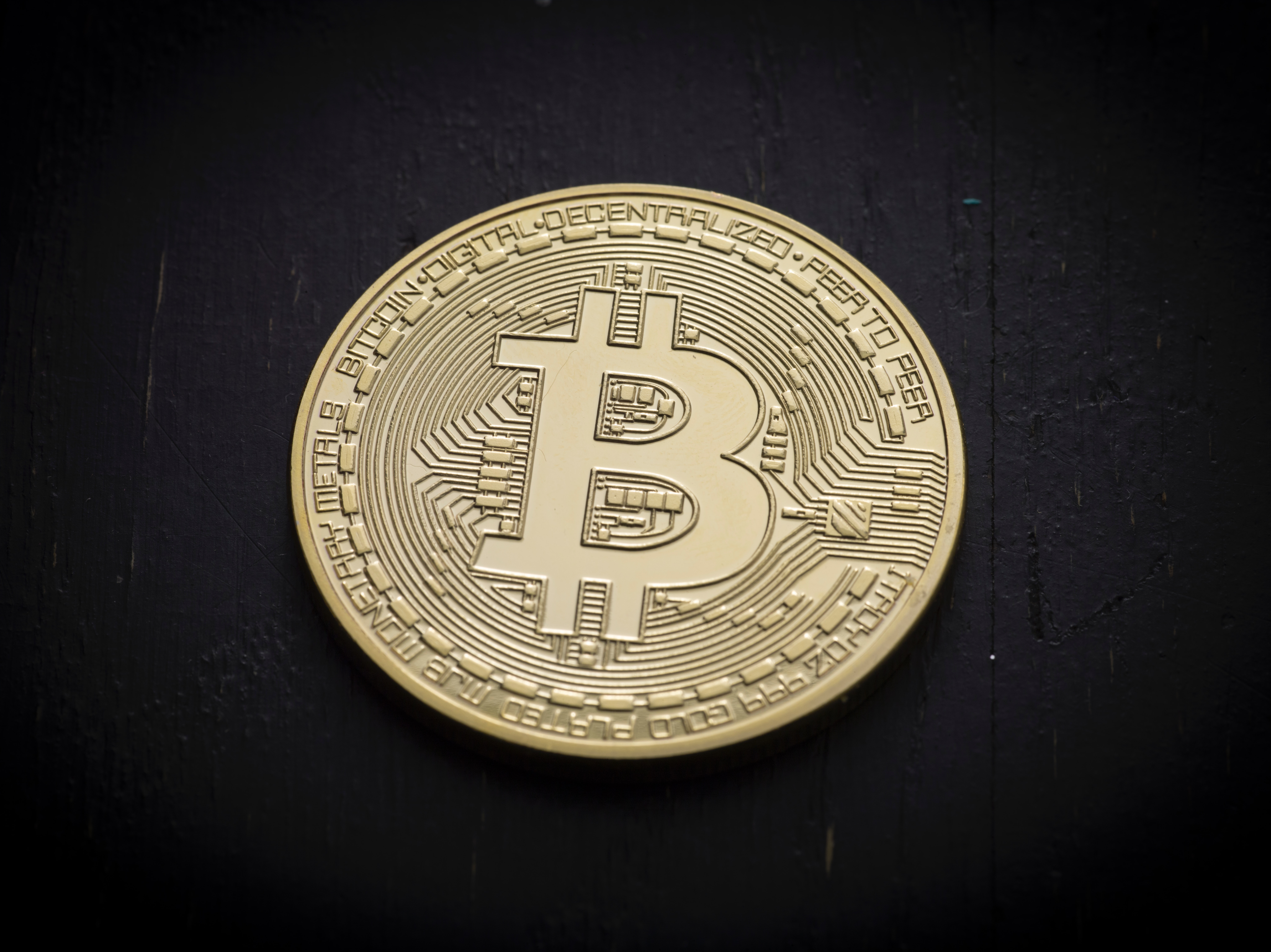 With digital currencies gaining popularity, discussions about Bitcoin's future attract more and more attention with concerns being raised over the ways it's being mined and the energy costs of the mining process. This article deals with different mechanisms of cryptocurrencies' emission and outlines the main advantages and disadvantages on the example of Bitcoin and MILE, a fully decentralised, transparent and environmentally-conscious ecosystem that uses a completely different approach to money-minting.
Bitcoin is rather expensive for the economy. Even if miners use the most inexpensive electricity in the world that costs three US cents per kWh, Bitcoin's annual electricity bills exceeded two billion USD in summer 2018. According to the most realistic estimates, it was amounted to 3.5 billion USD, if 1 kWh cost miners five US cents. Rapid growth of energy consumption was caused by exponential growth of hashing operations that are used for adding new blocks into the blockchain. Such operations were performed 26 quintillion times per second in March 2018, and now the figures are already equal to 52 quintillion.   
In the last year and a half, starting from 2017, Bitcoin's energy consumption grew approximately from 7-8 to 73 TWh. Bitcoin consumes more energy now then countries like Austria and Chile (72 TWh). According to the estimates of Arvind Narayanan, a computer scientist, who delivered his speech at the US Congress, approximately 1 percent of global power capacity is being used by Bitcoin's miners – 5 GW.
Digital money is extremely convenient. It does not take space in your wallet, and large transactions can be completed almost instantly. But how environmentally-conscious is cryptocurrency? According to the estimates of Alex de Vries, PwC cryptanalyst, Bitcoin's production capacity last year was equivalent to 2.55 GW. It consumed approximately 22 TWh/h what is almost equal to the levels of energy consumption in Ireland. To compare, Google consumed 5.7 TWh/h with its giant servers what is four times less.
Blockchain's energy consumption is rapidly increasing. It was increased by five times in 2017. Why does Bitcoin that exists only in the digital space require so much energy? The problem is in the mechanism called Proof-of-Work. Distributed systems that store information about money and its movement are secured from malpractices with blockchain receiving information after the completion of complicated algorithmic problems. Miners are competing in solving these problems (blocks), and once the block is being solved successfully, they are being rewarded with 12.5 Bitcoins and 1000 USD. This reward is being decreased by half every four years. 
The Proof-of-Work mechanism allows the network node to verify that another node responsible for adding a new block into blockchain has completed necessary calculations. In the process of verification, the string of the new block's header is being discovered. It contains the link on the former block. In March 2018, such hashing operations, according to de Vries, were performed 26 quintillions times per second in the world.
This mechanism created the mining industry and made it a giant consumer of electricity. In 2012, Bitcoin's total capacity exceeded the most powerful supercomputer in the world. Computers require a lot of energy to solve algorithmic problems, but they become more and more powerful. Consequently, Bitcoin's protocol gets more complicated upon the completion of the next 2016 blocks once every two weeks as otherwise miners would have been generating too many Bitcoins. It is a perpetual cycle: the faster the computers get, the more complicated problems miners are solving become. People engaged in mining have to upgrade their devices that consume more and more energy.
It is impossible to win this race. The cheaper and the more effective the mining equipment gets, the more complicated the problems become, and the more energy is required to solve them. Fortunately, the original number of Bitcoins is not infinite. Therefore, the energy consumption of Bitcoin's blockchain will gradually decrease, but the final outcome will depend on its price. According to Bitcoin Energy Consumption Index, energy consumed by miners will soon reach the level of Austria or 20 percent of the UK's energy intensity.
De Vries is concerned with the fact that Bitcoin's overall electricity consumption will grow from current 0.5 percent of the global figures to 5 percent. This year's profit of the mining industry will exceed 5 billion USD, and its costs (electricity and equipment) will amount to 3.7 billion USD. However, de Vries' estimates are just one of the models assessing Bitcoin's energy consumption. His opponents argue that in reality, Bitcoin's energy consumption is approximately three times lower.
If miners' profit no longer exceeds the electricity and equipment costs, mining firms will be dismantled. There are cases, however, when miners do not pay their electricity bills or buy mining equipment. According to the report prepared by the University of Illinois, National Science Foundation's supercomputer was used to mine Bitcoins worth of 8.000-10.000 USD what caused the university 150.000 USD in charges. In Orenburg, Russia, the authorities ceased the operations of the biggest mining firm in Russia and Europe stationed in the building of an abandoned factory that did not pay the bills for 8 million kWt/h it used. Miners' profit exceeded almost half of the costs in August 2018. It means that we will not be able to witness the growth in Bitcoin's energy consumption if its price remains the same. One can only imagine what the mining costs will be if it reaches 50.000 USD.
Entrepreneurs are finding different locations for mining where they would either have cheaper electricity bills or they would not have to pay for it at all. This is the reason why the main mining equipment producer is the Chinese company Bitmain and the center of mining industry in Inner Mongolia in China, where 1 kWt per hour costs 4 US cents, what is five times lower than in the UK.
21 thousand computers work at the biggest mining firm located in Ordos, Inner Mongolia, what is amounted to four percent of the global energy consumption to mine Bitcoin. Each of these computers generates 14 trillion hashes per second and consumes the same amount of electricity as a microwave. Approximately 30-40 percent of energy consumption in a lot of data-centers is being used for cooling: Bitmain computers cannot function when the temperature reaches 38 degrees Celsius. Electricity supplied to the firm in Ordos is being produced from coal (the fifth in China, coal production-wise), that's why it is argued that mining is not an environmentally conscious activity. Bitmain consumes 40 MWt/h, the number equivalent to the energy consumption of 12 thousand apartment buildings. Bitmain pays its bills with industrial tariffs, approximately four cents for kWt/h: if the electricity costs the same as for households, this type of business would not be considered attractive. The amount of electricity used in order to serve Bitcoin's entire industry is equal to the amount consumed by 7 million households in the US.
Bitcoin is extremely unecological.  A single Bitcoin's transaction in summer 2018 consumed 934 kWt. In comparison, 100.000 transactions in the Visa system require 5.5 times lower energy. Bitcoin's "carbon footprint" is equal to 17.7 million tons of CO2. Mining capacities will reach its economic limits with Bitcoin's current price as profit will no longer cover the electricity costs. However, if its price hits the 20.000 USD target, a steady increase in its energy consumption will be observed. It is not surprising as Bitcoin's protocol offers a 200.000 USD reward every ten minutes to those who will be able to find inexpensive electricity and fire their laptops.
It can cause problems for Ireland with cold climate where it is not necessary to spend money on cooling of computers and where almost 80 percent of electricity is being generated on hydro stations. It makes it so attractive that this year local crypto firms would need more electricity than households.
It is possible that crypto industry will find the way to decrease its energy consumption. One of them is the substitution of the Proof-of-Work mechanism with Proof-of-Stake (PoS). In this case, those blocks will have higher chances to generate the next block that already have a large number of tokens and keep them longer. It is not necessary to build mining firms that are competing in solving algorithmic problems. If the entire crypto industry has transferred to the Proof-of-Stake simultaneously, its energy consumption would have decreased significantly. Keeping one coin in the wallet in the system of delegated Proof-of-Stake is equivalent to having the right to add the next block into the blockchain. MILE's emission is built in a similar manner. Each participant of MILE's ecosystem can become both the owner and the emitter of the money and get a small percentage from issuing it.
The difference lies in the fact that MILE uses a mining protocol (environmentally conscious mining) sdBFT that only slightly resembles PoS. Any PoS protocol has limitations in the form of several dozens of active masternodes what increases the probability of decentralisation. It can be observed in case of Ethereum or stablecoins like Bitshares. As opposed to conventional strategies, in MILE's ecosystem, the first ecosystem that was able to implement sdBFT on practice, decentralisation is programmed in the way that only hundred nodes are selected from thousands in order for the block to be solved. Selection happens according to the algorithm that guarantees high-level entropy combined with energy consumption.
Bitcoins' emission requires a lot of energy, and with the Proof-of-Stake mechanism, it is necessary to have cryptocurrencies in order to emit it. If in the process of Bitcoin's emission miners compete with one another, money is being emitted by the community itself in Proof-of-Stake. The drawback of such a mechanism is in the fact that cryptocurrency is being concentrated in the hands of a limited group of people. There are hybrid versions as well, and one of them is described above, that combine both mechanisms and help to save the energy. Insignificant time constraints and financial costs of finding the consensus make it possible to assume that the future is ahead of energy efficient minting, and not mining.
This guest post was contributed by the Mile Unity Foundation, an international, non-governmental organisation, announces the launch of a broad network of its Embassies with the aim to popularise the knowledge about the digital assets industry and to inform the population about ultra-effective mechanisms for the development of the global economy.
*Readers should do their own due diligence before taking any actions related to the company, product or service. BitcoinAfrica.io is not responsible, directly or indirectly, for any loss or damage caused by or in connection with the use of or reliance on any content, product or service mentioned in this guest post.*
Decentralised Exchange Altcoin.io Raises Nearly $1 Million in Funding
SAN DIEGO, Sept. 2, 2018 /PRNewswire/ — Altcoin.io, a decentralised cryptocurrency exchange headquartered in San Diego, has raised nearly $1 million through WeFunder in its bid to become the world's safest platform for exchanging digital value.
Billions of dollars of digital assets, or tokens, are exchanged every day. The bulk of this volume is through centralised exchanges, which generally hold traders' funds inside centralised repositories that attract hackers. Since 2011, almost $3 billion has been stolen from such exchanges, according to Crypto Aware.
Altcoin.io aims to solve this problem by creating a peer-to-peer, trustless, and decentralised exchange that ensures users stay in control of their tokens, without ever relinquishing them to a third party. Trading on Altcoin.io is near-instant, scalable, and a fraction of the cost of centralised exchanges, while still offering an intuitive user experience.
CEO and Co-Founder, Andrew Gazdecki, said, "The team and I are really excited about building an exchange where you can trade securely, staying in complete control of your tokens at all times. Altcoin.io combines the safety of decentralisation with the speed and useability of a centralised exchange, which we believe is the next evolution of cryptocurrency trading."
Andrew Gazdecki is the founder of Bizness Apps, an app development company recently acquired by Think3. At its peak, Bizness Apps was behind 5 percent of all the apps on the App Store, having helped grow thousands of businesses through affordable yet effective app development. A seasoned cryptocurrency trader himself, Andrew now wants to fix the broken exchange market.
"A few centralised exchanges handle the majority of cryptocurrency trading volume, but their business model puts users' funds at risk. There's serious growth potential in this market but unless we fix this security flaw, the future of cryptocurrencies – and potentially blockchain in general – hangs in the balance. So we've put all our energy into creating an exchange that's as fast and easy to use as centralised exchanges, but with none of the custodial risk."
Andrew started Altcoin.io with Co-Founder Sulejman Sarajlija in 2017, and the team has already made headlines with several technological accomplishments. The first of which was an exchange of Bitcoin for Ethereum using atomic swap technology – the first successful swap of its kind in history. The release of an atomic swap wallet soon followed, and will form part of an upcoming Software Development Kit (SDK) that will help other decentralised projects get off the ground.
"We've overcome many of the challenges facing emerging decentralised exchanges, so it makes sense to work together. By helping others learn from our expertise, other exchanges can safeguard their users without sacrificing speed or useability, and by white-labelling our trading engine, we can boost liquidity across the market."
Since then, the team has been developing a Plasma-like sidechain model for the decentralised exchange. First proposed by Vitalik Buterin and Joseph Poon, Plasma is a blueprint for a scalable, hierarchical blockchain where transactions are underwritten by smart contracts. In the event of system failure or a security breach, users can trigger a mass exit event to release their funds from the smart contract.
Andrew is keen to point out that the right technology is only half the story:
"While our Plasma model lets you trade quickly and safely, for very little cost, we're working hard to create the best user experience, on and offline. You'll have 24-7 user support, and you'll be able to chat to and follow your favorite traders. We believe this will make it easier for newcomers to enter the market, boosting liquidity while keeping traders' funds safe."
Altcoin.io plans to use the successful WeFunder campaign to take their decentralised exchange live, and to continue developing the underlying technology and user experience. They will also invest in customer support and marketing teams.
"The overwhelming success of our WeFunder campaign is a symbol of the desire for change. We want to bring about that change faster so everyone can enjoy safer, better trading. And we believe we have the technology, talent, and drive to make it happen."
Traders anxious to try out the Altcoin.io decentralised exchange can test the latest version now.
For more information, email andrew@altcoin.io.
*Readers should do their own due diligence before taking any actions related to the company, product or service. BitcoinAfrica.io is not responsible, directly or indirectly, for any loss or damage caused by or in connection with the use of or reliance on any content, product or service mentioned in this press release.*
Algorithmic Trading Comes to Crypto
When it comes to financial investments, most people have the same goal – maximising profit. Most of us want to make money, and in this sense, the more, the better.
People employ numerous investment strategies to try and achieve the maximum profit possible from their investments. Unfortunately, these efforts are often counterproductive to the investor's goal. For instance, people spend hours pouring over market reports, watching for market movements, or following their favorite gurus on social media. They make critical decisions based on this information, and all too frequently, those decisions are to the detriment of the ultimate goal – maximum profit.
Unfortunately, the problem isn't the information. It's ourselves.
There are hundreds of cognitive biases that impact people's' ability to make the best determination in any given situation – including their investment decisions. As a result, investors unwittingly integrate emotion and personal preference into decisions that should be dominated by logic and intentionality.
Bias Impacts Our Financial Decisions
While there are hundreds of biases that impact our decisions, Deloitte identifies three biases that primarily hinder decision making – especially when finances are involved. In a detailed report released in conjunction with The Wall Street Journal, Deloitte recognises optimism bias, expert bias, and narrow framing as three of the most harmful prejudices afflicting our investment decision.
Optimism Bias
Optimism is an endearing quality in relationships, but it can be utterly destructive to wise investment decisions. As Deloitte notes, "Optimism, while not categorically bad, is often closely tied to overconfidence."
In a cited study, CFOs were asked to provide a confidence interval for predetermined stock market index funds. Only 33 percent of their selections actually performed as expected. The study found that these CFOs were equally as bad at predicting their own company's market performance.
Most people, even C-suite executives are frequently wrong, but most people can't acknowledge their optimism until it's too late. In other words, people tend to be unabashedly optimistic until the negative results roll in, and they frequently do.
Expert Bias
Optimism bias is frequently fueled by expert bias. Investors tend to have a select group of "experts" that they follow and listen to. This closed circuit of advice creates an echo chamber that falsely feeds optimism.
Many experts are really nothing more than pundits, and as the report notes, "Just because someone was the most accurate in the past does not mean we should only rely on his or her opinions going forward."
Narrow Framing
Both optimism and expert bias coalesce in narrow framing, the compartmentalisation of wholistic decisions into individual choices. For instance, investors frequently focus on one data point or indicator rather than making wholistic choices using complete information.
When considered together, it's evident that, despite our abounding confidence, people are definitely not as good at making decisions as we think we are.
You Haven't Seen Anything Yet
Cognitive bias undoubtedly plays an integral part in sidetracking our investment decisions, and its influence is amplified when investors enter crypto markets. In fact, crypto markets can be so tumultuous that investors use an acronym, FUD, to express that fear, uncertainty, and doubt are prodigious among crypto enthusiasts.
Unlike traditional investments, cryptocurrencies trade 24/7. The market never closes, which means that it is always active and that activity can be uncomfortably aggressive. Double-digit daily price increases or decreases are not uncommon, and this invites investors to make knee-jerk decisions based on relatively limited information.
Moreover, the crypto community is dominated by "to the moon" expectations, and FOMO, another crypto-centric acronym referring to the "Fear of Missing Out", becomes a viable investment model for too many people.
In short, crypto investors have their work cut out for them. Fortunately, they don't have to navigate crypto markets alone. 
The Blackmoon Solution
Although people are inherently bad at making rational decisions, computers are designed to only make rational decisions. Blackmoon brings programmatically executed solutions to crypto investors. An array of three simple strategies allow the blockchain cohort to deliver alpha on cryptocurrencies like Ethereum.
#1 One Day Most Volatile Strategy
One Day Most Volatile Strategy is focused on delivering alpha to ETH by tracking those coins that have had the largest volatility during the previous 24 hours period. The core objective of the strategy is to generate the returns corresponding to the yield of the crypto assets with the largest volatility.
#2 Top 20 Market Cap Monthly Strategy
Top 20 Market Cap Monthly Strategy is focused to deliver alpha to ETH by tracking those coins that have had the largest market capitalisation in the previous three month period. The core objective of the strategy is to generate the returns corresponding to the yield of the cryptocurrencies with the largest capitalisation.
#3 Daily Delta Rebalancing Strategy
Daily Delta Rebalancing Strategy is focused on delivering alpha to ETH by adjusting the basket of the top 6 market-cap of coins and cash. The core objective of the strategy is to generate the returns corresponding to the yield of the top 6 cryptocurrencies with the largest capitalisation providing downside risk protection by dynamically allocating portfolio between cash in crypto.
How to Get Involved
Crypto markets are currently experiencing a prolonged downturn, but there are plenty of opportunities to profit. However, those opportunities are unlikely to be discovered using our own intuition, research, or decision making. Our cognitive biases make it improbable that we will succeed.
However, when coupled with the power of AI and machine learning, these strategies provide a compelling, computer-driven method for capitalising on crypto markets. Visit the Blackmoon platform to learn more about our fund's history and our expectation for future performance. 
This article was contributed by Blackmoon CEO Oleg Seydak.
*Readers should do their own due diligence before taking any actions related to any company, product or service mentioned. BitcoinAfrica.io is not responsible, directly or indirectly, for any loss or damage caused by or in connection with the use of or reliance on any content, product or service mentioned in this article.*
*Investment in cryptocurrencies carries a high degree of risk and volatility and is not suitable for every investor; therefore, you should not risk the capital you cannot afford to lose. Please consult an independent professional financial or legal advisor to ensure the product meets your objectives before you decide to invest. Regional restrictions and suitability checks apply.*