3 Ways Governments Could Use Blockchain Technology to Oppress its Citizens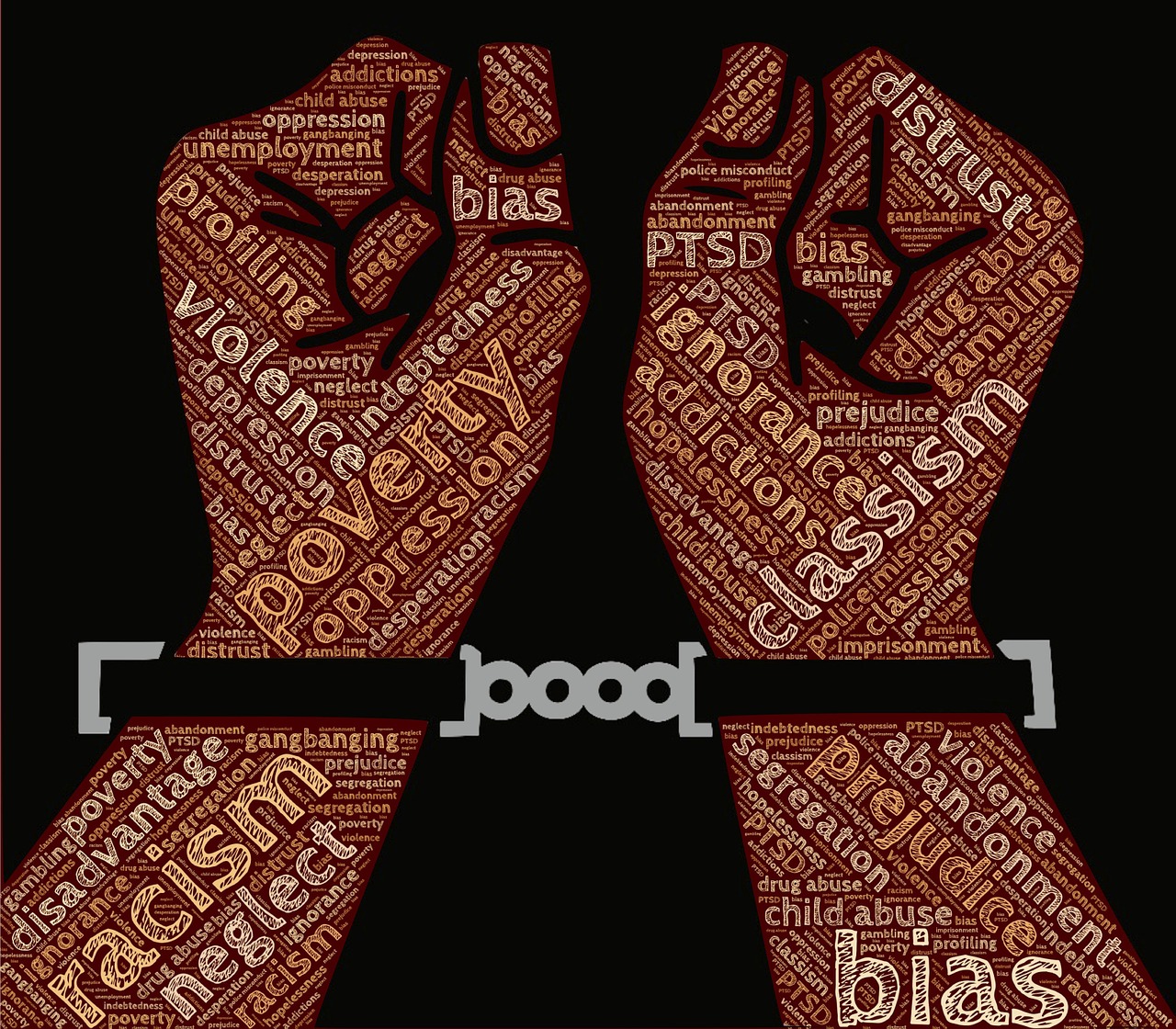 The blockchain has many applications for the public sector that can improve the quality of government services, safeguard property rights, prevent fraud, and cut red tape while improving transparency. However, what is not often discussed, is that malicious governments could also use blockchain technology to oppress its citizens.
This article highlights how governments could potentially misuse the blockchain to reduce the individual liberties of its citizens and suppress those with opposing views.
When a Sovereign Digital Currency Means Tracking All Financial Transactions
Blockchain-based decentralised digital currencies have the potential to enable economic, political and social freedom. Conversely, the emergence of sovereign centralized "cryptocurrencies" – issued by central banks – contradicts everything that bitcoin and the blockchain stand for and hoped to fix.
The main goal of cryptocurrencies was to decentralize power, not to boost existing authorities. With centralized state-run blockchains, power is heavily concentrated as governments maintain control over the entire network.
Government-controlled cryptocurrencies could impose dangerous limitations on citizen's civil freedoms, including pervasive anti-privacy measures.
By being able to track every single financial transaction, citizens would lose their financial sovereignty and the personal freedom that comes with spending one's money on whatever a citizen wants.
Having every single transaction tracked would inevitably lead to mass financial data collection to determine behavioural and spending patterns of each individual in the country, which could be used against them, should they become at odds with the government or someone with close government ties.
When Blockchain-based Digital Identities Are Used to Track Digital Footprints
One of the most impactful developments in the blockchain industry has been the advancement of secure digital identities. Identification is needed for everything from voting to health care. For the over one billion people worldwide who do not have a legal form of identity, digital identities can provide a much-needed solution.
Digital identities can be stored on a blockchain, which can then be used to handle information such as a patient's medical records, which can be easily and safely accessed by a health care provider when they are seeking care.
However, if a malicious government has full control of the digital ID system and all its citizens' data, it could use this to track each citizen's digital footprints. For example, if the social media accounts, financial services, mobile payment firms accounts of citizens are bound to their digital identity, the government could very easily track individuals' movements in real-time.
This already happens to a degree in countries like the U.S and U.K. as we learned from Edward Snowden's NSA leaks. Every day, intelligence agencies collect hundreds of millions of emails, texts, and phone calls and can collect and sift through billions more. The surveillance technology for tracking and identifying people is booming as is governments' appetite for it. Add in the current digital tracking systems with facial recognition software and digital identities, and this endangers citizen's right to privacy.
Blockchain-based digital identity systems thus need to be implemented with care and the oversight of the network should not be limited to the government as the potential for misuse is huge.
When Digital Identities Are Used to Create a Social Credit Scoring System
Credit scores dictate a person's involvement in the financial system, including loan or mortgage approvals, interest rates, and insurance rates. It can impact someone's ability to rent an apartment or secure a credit card, for example.
China's latest surveillance efforts include a social credit system that aims to rate each citizen's social value according to their actions.
Drawing data from government agencies, court verdicts, and even mobile payment firms, the scheme assigns each person an individual score. Failure to repay debts or smoked on a train, you could land on a blacklist posted on a public website. The plan is to rate citizens by their financial and legal histories, their online behaviour, education records, and employment activities.
If such an oppressive social credit scoring system is implemented and interlinked with blockchain technology, the data stored on the system would become immutable and easily shareable with permissioned third parties, such as corporations, who could, in turn, limit low-ranking individuals' ability to live freely even further.
Such a system could be used by governments to oppress its citizens especially those seen as having a lesser value or those that threaten its power. The blockchain could potentially amplify the oppressive nature of such a social credit scoring system.
Keep Your Leaders in Check
While the blockchain was created to decentralize power, the unfortunate reality is that as the technology has evolved, there are now ways it could be used to make oppressive governments more powerful.
Hence, it is important to stay mindful of how the blockchain can be misused when you hear of your government implementing a new blockchain initiative and to speak up if the initiative could go turn into a tool of oppression.
Blockchain Adoption in Kenya: An Interview With Blockchain Taskforce Chairman Bitange Ndemo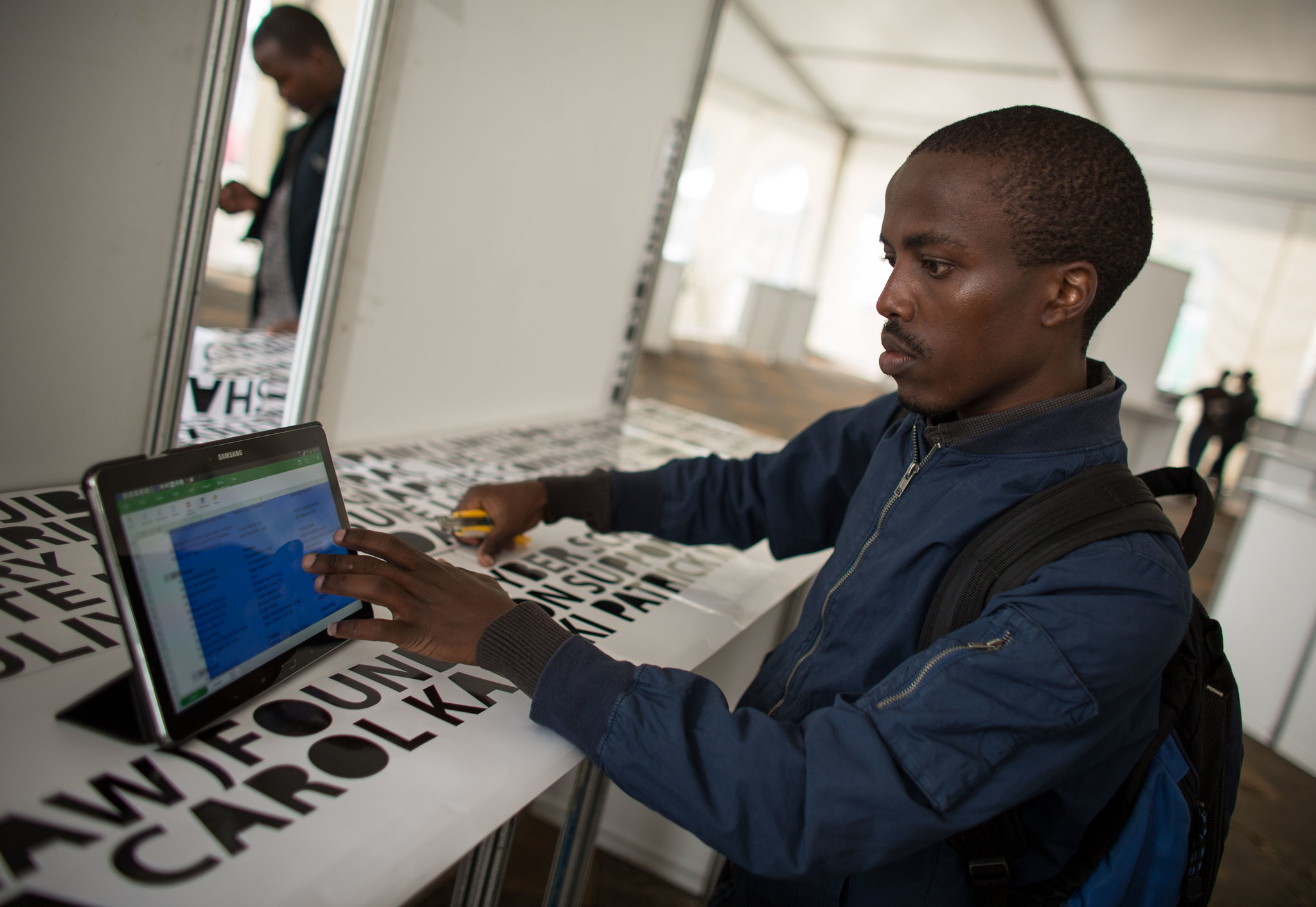 Kenya's private and public sectors have shown a keen interest in blockchain technology as the world attempts to tap into its potential benefits. To better understand the current state of blockchain adoption in Kenya, Bitcoin Africa reached out to Bitange Ndemo, the chairman of the Blockchain & AI Taskforce for his insights on the subject.
The State of Blockchain Adoption in Kenya
While blockchain adoption in Kenya is at its infancy, there are already a handful of companies implementing this disruptive technology to solve various challenges. The most notable of these companies include IBM, Twiga Foods, and TAZ technologies.
Moreover, Kenya's Ministry of Housing has declared its plans to execute its affordable housing project on the blockchain to improve transparency while Kenya's telecom giant Safaricom, Kenya's electoral body, and the Association of Construction Managers of Kenya have also shown interest in implementing distributed ledger technology.
Additionally, the government seems interested in creating an environment to enable widespread blockchain implementation. The creation of the Blockchain and AI taskforce, which has made several recommendations towards blockchain adoption, is a testament to this. Some of the taskforce's recommendations include creating trusted digital identities and a central bank digital currency.
Creating Trusted Digital Identities
In the past few months, Kenyans engaged in the registration of a digital identity, which will enable them to access government services more seamlessly.
According to Mr. Ndemo, the Huduma number (digital number) initiative was a recommendation of the taskforce to give Kenyans a trusted digital identity. The trusted digital identity will "enable the creation of the blockchain [for the flawless provision of] services," Ndemo stated.
A trusted digital identity will prevent problems such as the duplication of identification numbers and the necessity to hold multiple numbers from a driving license number to a birth certificate number.
Developing a Central Bank Digital Currency
In 2018, the taskforce proposed the development of a central bank digital currency (CBDC) that would act as a valid legal tender. Although it is not yet clear if the CBDC will be executed on the blockchain, the digital currency would improve transaction traceability and thus reduce cases of corruption in the East African nation.
The proposal is supported by the Central Bank of Kenya (CBK) where its officials are working together with the taskforce to create a legal sandbox, according to Ndemo.
South Africa's central bank, for example, is already making huge strides in exploring a CBDC, which could motivate the CBK and the taskforce to develop these plans further.
Tokenising the Kenyan Economy
The tokenisation of assets is another important aspect of blockchain adoption in Kenya. According to Ndemo, Kenya's economy needs to be tokenised in order for Kenyans to enjoy benefits such as increased liquidity, enhanced security during the transfer of assets, elimination of intermediaries, faster transfer of ownership, and the ability to sell or buy assets 24/7.
"We need to slowly begin to tokenise the economy and develop some value chains to help the citizens to understand [this process]," Ndemo stated.
Tokenisation is the act of digitally storing the rights to an asset on a blockchain enabling the transfer of ownership from one person to another. Some examples of assets that can be tokenised include houses, land, information, art, music rights, and identity.
The Future of Blockchain Adoption in Kenya
Much is expected from the Blockchain & AI Taskforce as Kenya strives to live up to its African Silicon Valley title. Therefore, the taskforce has an uphill task as it begins implementing some of its proposals.
"We finished the [blockchain and AI] report two months ago and now we start some of the implementations," Bitange asserted.
Asked about the future of blockchain adoption in Kenya, Bitange said adoption is inevitable.
"There is no choice but to embrace these disruptive technologies. Several enterprises have already started to use the fourth industrial revolution technologies with excellent results. Soon, virtually everybody will need these technologies."
With a vibrant local tech startup scene, a small but established cryptocurrency community, and a government that is supportive of blockchain technology, Kenya is positioning itself to become a leader in distributed ledger technologies. It will most likely not take long for blockchain trials to turn into blockchain solutions that are being used by Kenyans on a day-to-day basis.
Can Cryptocurrency Disrupt the Online Gaming Industry?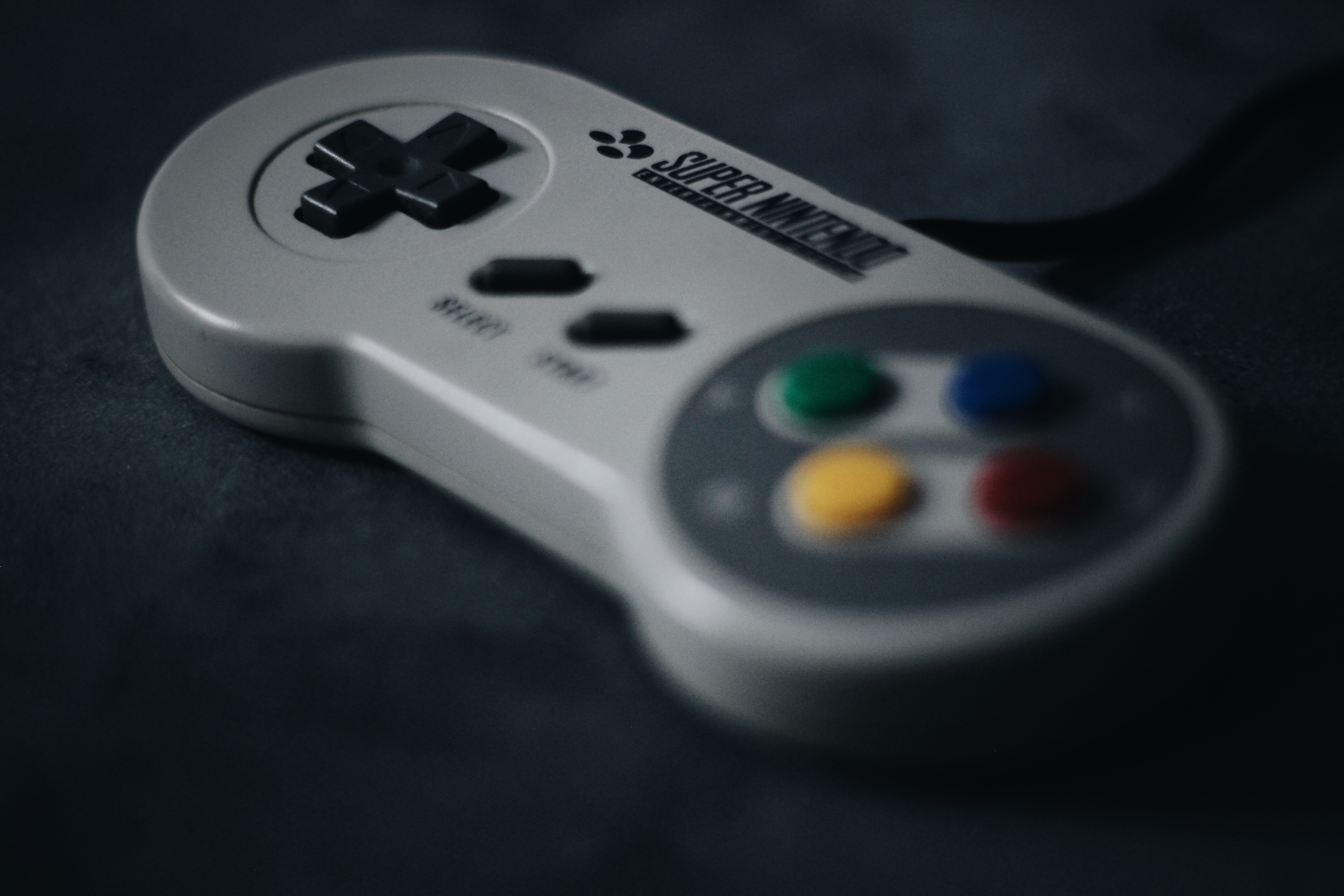 Cryptocurrencies have had a marked impact in various industries over the past few years, generating hype and controversy in equal measure.
When it comes to online gaming, there is ample opportunity for bitcoin and its contemporaries to cause disruption. But what shape will this shakeup take and how will this differ depending on the segment of the market that is affected?
Online Casino Sites
The rise of digital gambling services has been fuelled in the recent past by the relaxing of regulations surrounding web-based wagering, as well as the streamlining of the transactions required to deposit and withdraw cash from casino sites.
In spite of ongoing efforts to address claims that some countries are too liberal in terms of online gambling regulation, continued growth is anticipated and the industry could generate $100 billion annually within the next half-decade.
Unfortunately, most mainstream casino sites do not offer direct deposits and withdrawals using cryptocurrency. If you want to snap up bonus deals at Casumo or any other popular site, you will most likely have to rely on a credit or debit card transaction.
Indirect use of cryptocurrency can be achieved in this context through certain payment platforms. Skrill, for example, offers a crypto-oriented aspect of its service that can then allow for conversion into a classic fiat currency.
The reason that online casino sites are anxious about embracing cryptocurrency is that it is still subject to a significant degree of volatility, with signs that this state of affairs will persist indefinitely. This is something that players are also considering from a practical perspective, with the investment opportunities presented by cryptos being seen as enough of a gamble in their own right, without bringing the likelihood of losing money at a casino into the equation.
Esports
Online gaming used to be casually competitive, but it did not take long for professional players to emerge and tournaments focused on showcasing their skills to be developed.
Prize money for major events based on titles like Counter-Strike: Global Offensive and Starcraft can spiral into the tens of millions of dollars, while huge audiences from around the world tune in to see their favourite players and teams do battle.
The influence of cryptocurrency in this area of the market is similarly nascent and in the process of evolving, rather than being a truly disruptive force that is impossible to ignore. What is more relevant to esports is the way that blockchain technology is leaving its mark at the moment.
Blockchain provides the backbone of cryptos and ensures that security is optimal. This is being adopted by certain emerging online gaming service providers in order to reduce the chances of cheating and prevent unwanted outside intervention in both high profile esports events and everyday face-offs between amateurs in their own homes.
As with online casinos, gambling is also being factored into the esports scene at the moment, with both cryptocurrency and blockchain technology facilitating the emergence of new solutions to make this a possibility.
Being able to place a wager on the outcome of a digital competition in the game of your choice is not a new concept. What is gaining traction at the moment is the ability to bet on how well you will perform in a match that you actively participate in.
Platforms which let players host their own mini-tournaments, gamble on the result and make money while they play the games they love can use crypto services to make this happen. This is a dramatic shift from the traditional approach to online gaming and will continue to cause changes as the industry matures.
3 Reasons Why Africa Is Set For A Cryptocurrency Explosion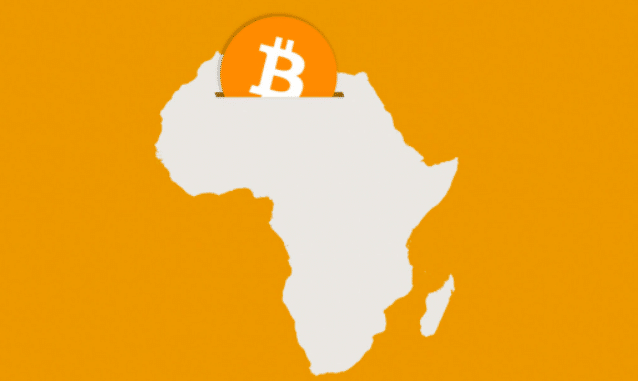 Bitcoin and other forms of cryptocurrency have irrevocably changed the way we think about money from a fundamental standpoint. Where most forms of hard currency are subject to government oversight and regulations, cryptocurrencies are typically free from such restrictions. Hence, it is easy to see why bitcoin was a favorite amongst dark web users and criminals. Controversy aside, cryptocurrencies are considered the way of the future and have the potential to bring about a revolution.
With a massive population and its wealth of natural resources, the continent of Africa has been described by Forbes as being the last frontier of investment. Now, in the face of changing times and an increasingly connected world, cryptocurrency is making its way to Africa.
Join us as we take a look at why Africa may be the next big thing for cryptocurrency.
1. The Lack of an Organised Financial System
With its bloody history of colonisation, political instability, and civil wars, Africa's growth in the banking and finance sector has been lacking. Despite initiatives undertaken by the IMF and World Bank, financial inclusion in Africa remains low.
A lack of political will and resources has made the task of developing a banking infrastructure a daunting one. As a result, this has left a sizable amount of the population with little to no access to financial services.
Fortunately, because cryptocurrencies can be transferred and received by anyone with an Internet connection, the need for middlemen or banks is eliminated. Throw in the fact that Internet connectivity in Africa has been on the rise and we have all the elements required to see an increase in cryptocurrency uptake.
The trend can be witnessed by the number of cryptocurrency exchanges appearing across Africa. From Golix in Zimbabwe to the Naira Exchange in Nigeria, one can expect to see an increase in uptake in the years to come as Africans move beyond banks and their legacy services.
2. The Youth Factor
With an entrepreneurial community and a high rate of tech-literacy, it should come as no surprise that a rising number of youths in Nigeria have turned to freelancing in lieu of traditional employment. Working with members of the international community, these freelancers offer a variety of services that range from copywriting to programming.
Unfortunately, the notoriety of Nigerian Internet fraudsters has resulted in some complications for burgeoning freelancers. For example, payment companies like Paypal do not allow the transfer of funds into Nigeria in order to discourage Internet fraud. On the other hand, payment companies who do offer such services to Nigerians often do so at an exorbitant cost.
To work around this, freelancers in Nigeria have turned to accepting cryptocurrency as a form of payment in lieu of cash transferred online. Among the crypto-literate in Nigeria, bitcoin is seen as being on par with the US dollar.
3. Cryptocurrency As a Stable Form of Currency
The African continent is no stranger to civil wars and unstable governments. From Venezuela to Zimbabwe, we've seen how hyperinflation can decimate the value of a nation's currency.
Bitcoin creator Satoshi Nakamoto has often cited that bitcoin was intended to be immune to economic turmoil due to its decentralised nature. Suffering from crippling hyperinflation, citizens of Zimbabwe have turned to Bitcoin and other cryptocurrencies despite being banned by the Reserve Bank of Zimbabwe.
Tech-savvy Zimbabweans have often cited that utilising bitcoin as a medium of exchange allows them to hedge the value of their cash against hyperinflation. In a nation where financial services are sketchy at best and foreign investment is minimal, bitcoin provides Zimbabweans with a measure of much-needed stability.
Further proof of this can be seen by how Venezuelans have turned to bitcoin and other cryptocurrencies in lieu of the now defacto useless Bolivar. Being free from bank and government intervention, cryptocurrencies allow citizens to freely transfer funds into or out of the country with minimal fuss.
Cryptocurrencies have the potential to democratise financial services due to their independence. With adoption rates of Bitcoin and cryptocurrency set to explode in Africa, you just need to hold your horses and wait for the value growth.
This guest post was contributed by cryptocurrency writer Benjamin Lee.