3 Ways Governments Could Use Blockchain Technology to Oppress its Citizens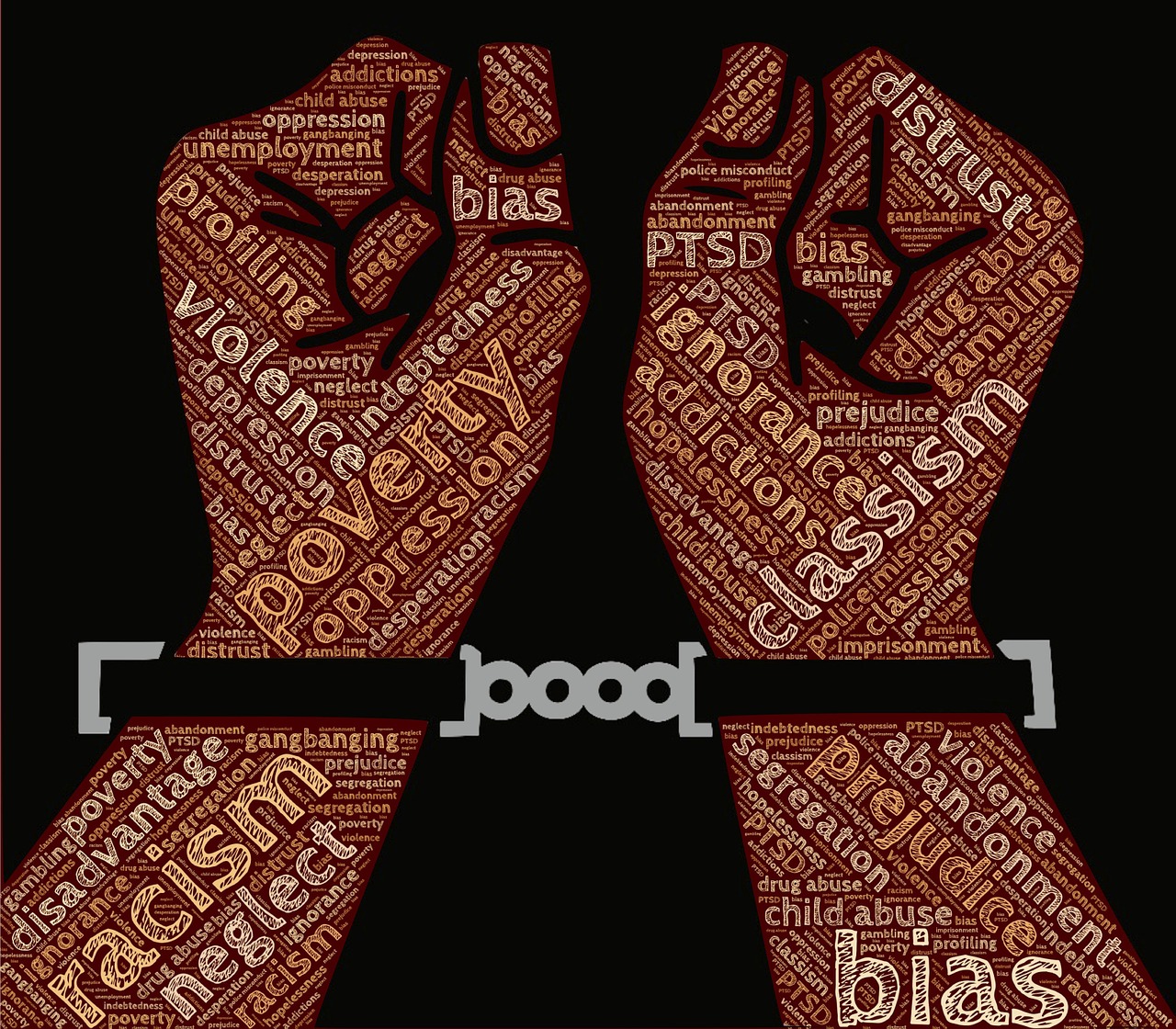 The blockchain has many applications for the public sector that can improve the quality of government services, safeguard property rights, prevent fraud, and cut red tape while improving transparency. However, what is not often discussed, is that malicious governments could also use blockchain technology to oppress its citizens.
This article highlights how governments could potentially misuse the blockchain to reduce the individual liberties of its citizens and suppress those with opposing views.
When a Sovereign Digital Currency Means Tracking All Financial Transactions
Blockchain-based decentralised digital currencies have the potential to enable economic, political and social freedom. Conversely, the emergence of sovereign centralized "cryptocurrencies" – issued by central banks – contradicts everything that bitcoin and the blockchain stand for and hoped to fix.
The main goal of cryptocurrencies was to decentralize power, not to boost existing authorities. With centralized state-run blockchains, power is heavily concentrated as governments maintain control over the entire network.
Government-controlled cryptocurrencies could impose dangerous limitations on citizen's civil freedoms, including pervasive anti-privacy measures.
By being able to track every single financial transaction, citizens would lose their financial sovereignty and the personal freedom that comes with spending one's money on whatever a citizen wants.
Having every single transaction tracked would inevitably lead to mass financial data collection to determine behavioural and spending patterns of each individual in the country, which could be used against them, should they become at odds with the government or someone with close government ties.
When Blockchain-based Digital Identities Are Used to Track Digital Footprints
One of the most impactful developments in the blockchain industry has been the advancement of secure digital identities. Identification is needed for everything from voting to health care. For the over one billion people worldwide who do not have a legal form of identity, digital identities can provide a much-needed solution.
Digital identities can be stored on a blockchain, which can then be used to handle information such as a patient's medical records, which can be easily and safely accessed by a health care provider when they are seeking care.
However, if a malicious government has full control of the digital ID system and all its citizens' data, it could use this to track each citizen's digital footprints. For example, if the social media accounts, financial services, mobile payment firms accounts of citizens are bound to their digital identity, the government could very easily track individuals' movements in real-time.
This already happens to a degree in countries like the U.S and U.K. as we learned from Edward Snowden's NSA leaks. Every day, intelligence agencies collect hundreds of millions of emails, texts, and phone calls and can collect and sift through billions more. The surveillance technology for tracking and identifying people is booming as is governments' appetite for it. Add in the current digital tracking systems with facial recognition software and digital identities, and this endangers citizen's right to privacy.
Blockchain-based digital identity systems thus need to be implemented with care and the oversight of the network should not be limited to the government as the potential for misuse is huge.
When Digital Identities Are Used to Create a Social Credit Scoring System
Credit scores dictate a person's involvement in the financial system, including loan or mortgage approvals, interest rates, and insurance rates. It can impact someone's ability to rent an apartment or secure a credit card, for example.
China's latest surveillance efforts include a social credit system that aims to rate each citizen's social value according to their actions.
Drawing data from government agencies, court verdicts, and even mobile payment firms, the scheme assigns each person an individual score. Failure to repay debts or smoked on a train, you could land on a blacklist posted on a public website. The plan is to rate citizens by their financial and legal histories, their online behaviour, education records, and employment activities.
If such an oppressive social credit scoring system is implemented and interlinked with blockchain technology, the data stored on the system would become immutable and easily shareable with permissioned third parties, such as corporations, who could, in turn, limit low-ranking individuals' ability to live freely even further.
Such a system could be used by governments to oppress its citizens especially those seen as having a lesser value or those that threaten its power. The blockchain could potentially amplify the oppressive nature of such a social credit scoring system.
Keep Your Leaders in Check
While the blockchain was created to decentralize power, the unfortunate reality is that as the technology has evolved, there are now ways it could be used to make oppressive governments more powerful.
Hence, it is important to stay mindful of how the blockchain can be misused when you hear of your government implementing a new blockchain initiative and to speak up if the initiative could go turn into a tool of oppression.
Guava Exchange to Ease Fundraising And Lower Investment Barrier in Africa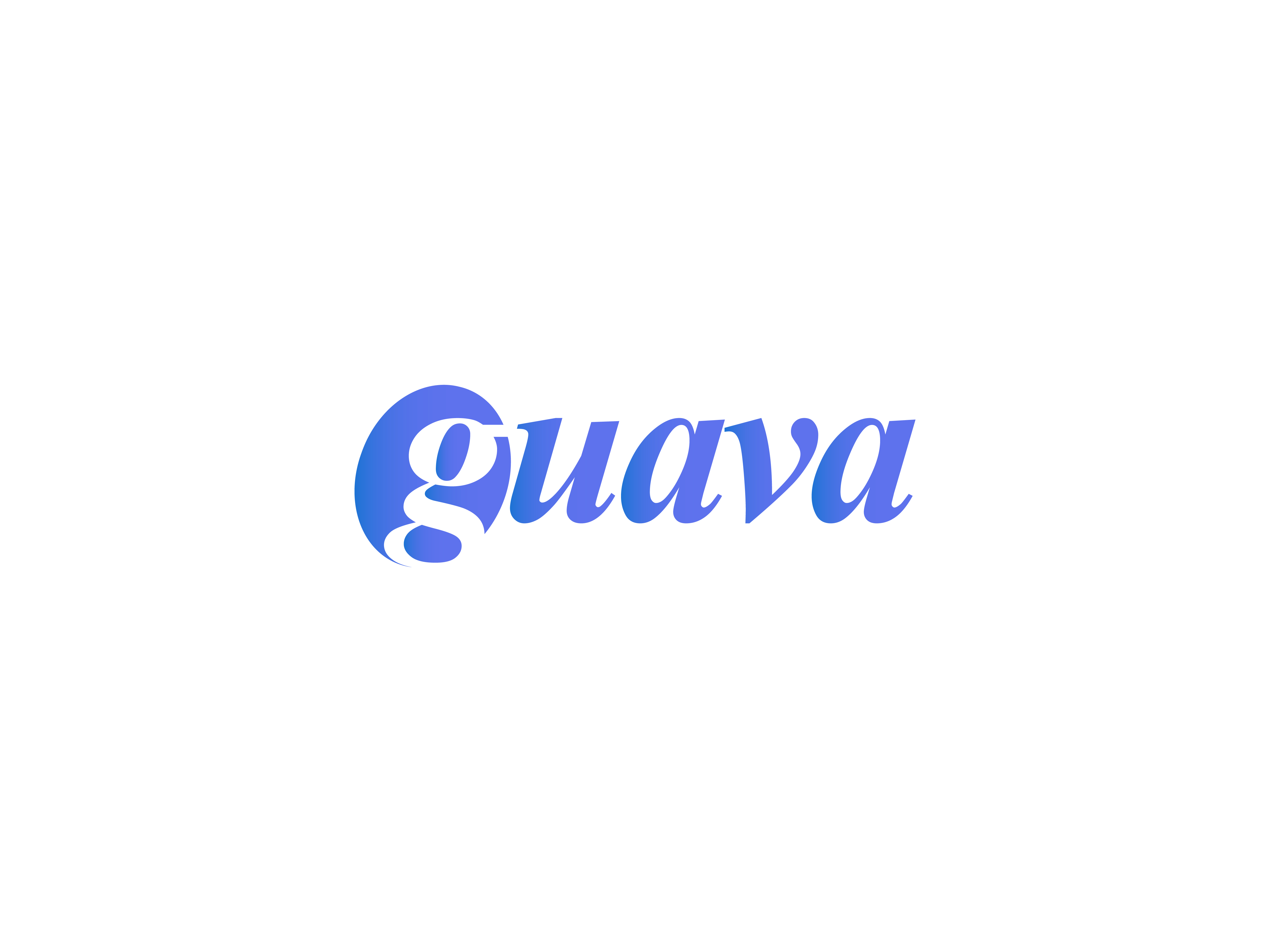 Guava, a Nigerian-based blockchain fintech startup, has launched a new digital asset platform that provides a safe and secure environment for retail investors and businesses to participate in the digital economy.
Meet Guava
Guava Digital Asset Exchange is an easy-to-use digital marketplace where investors can buy and sell cryptoassets (including cryptocurrencies, crypto resources, and crypto tokens) and businesses can raise funds to accelerate their growth. Guava believes the opportunities in the digital asset ecosystem extends way beyond just bitcoin and other cryptocurrencies.
Its mission includes helping businesses reach a broader investor base and providing an array of investment options to its users.
"There is a broad array of financial instruments that most of us don't have access to; the cost of entry can be prohibitively high, and ease of entry and exit otherwise referred to as liquidity can discourage potential investors. Our blockchain-based digital asset platform will fractionalise the potential investments and furthermore provide liquidity thereby allowing investors to easily enter and exit these instruments," the founder and CEO of Guava, Enitan Williams, told BitcoinAfrica.io.
The Problem
There is limited visibility for potential investment opportunities in Africa, the threshold for entry is high, and there is low access to liquidity for investors.
At the same time, many companies looking to raise funds do not have access to platforms where they can easily reach potential investors while traditional avenues can be time-consuming and arduous involving many intermediaries.
Guava's Solution
Guava believes that the blockchain has a role to play in strengthening the financial systems in African economies. The technology helps digitise assets that will help people living on the continent participate in the global financial market as well as assist local businesses to raise finance for projects.
Guava's state-of-the-art digital asset trading platform connects businesses searching for funds and investors seeking new opportunities. The platform digitises the ownership and value of any asset class – agricultural funds, real estate, equity – and offers it as tokens to potential investors. Our approach lowers the cost of entry for investments and reduces the burden of companies in crowdfunding.
Security and Due Process
The Guava Exchange has world-class security procedures including a multi-wallet storage strategy. Guava is also committed to complying with all current regulations that help prevent, detect and remediate unlawful behaviour by customers when using the platform or any of the company's other services.
At launch, Guava will allow users in Nigeria to buy and sell three cryptoassets: Bitcoin (BTC), Ethereum (ETH) and Ripple (XRP) but in the coming weeks, investors will have access to a stablecoin backed by the U.S. dollar and tokens of major local and international companies.
Guava is Nigeria's premier digital assets exchange that can help you learn about, invest in and manage digital assets in a safe and secure environment.
The Benefits of Cryptocurrencies On Africa's Economy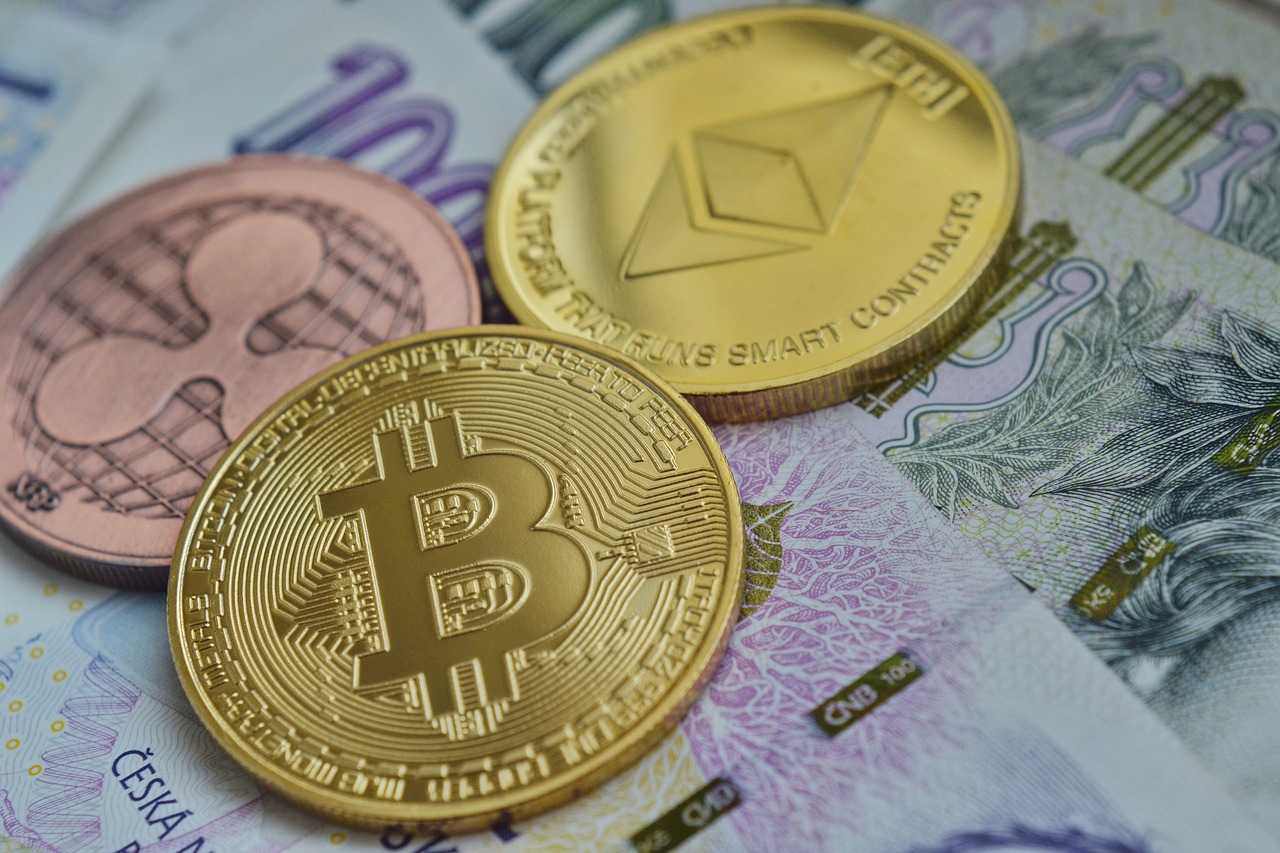 Societies today are seeing a progressive shift in the direction of a cashless system. This progress puts digital currencies as the imminent future of both commerce and banking. 
For African countries, such as Ghana, Nigeria, Kenya, Zimbabwe, and South Africa, there is starting to be a feel for digital currencies – mainly bitcoin – in society. Additionally, the blockchain is perceived as the eventual solution to Africa's present issues and economic growth. Industries in Africa are gradually understanding the basics of blockchain and how it works.
In advanced environments, the rate of approval of cryptocurrency is relatively slow. This is because the financial sector is standing as an obstruction to its utilisation. However, in Africa, these digital currencies are gradually being tested and accepted.
A significant reason for this is because it allows the African community to rise above the typical monetary institutions and establishments. The banks located in cities are also difficult to access from secluded, provincial villages with ease. The increased cost of transaction also adds to the reasons why financial services are limited amongst the African community.
Right here is where cryptocurrency comes in.
Cryptocurrencies provide added opportunities to the African economy. This is major because it is not being scrutinised or controlled by either the Government or financial institutions. 
Digital currencies have the ability of rendering assistance to people in under-developed areas. There is an authentic need for a much more protective method of making digital payments and even loans for little transactions.
What Do Cryptocurrencies Offer Africa's Economy?
As a non-scrutinised digital currency, cryptocurrency provides flexibility in the economy and a chance to carry out transactions involving diverse monetary markets all over the world.
Cryptocurrency is greatly protected and provides alternatives to the typical banking and transactions. The benefits and opportunities for this technology in Africa include;
Alternative Banking for the Unbanked
Cryptocurrency is perfect for unbanked African citizens because it is easily accessible and secured compared to the typical currencies. Also, making use of cryptocurrency accounts allows easy payment for services rendered and utilities.
Approval of this computerised banking allows the building of a virtual financial history which is necessary for the receipt of loans. It can be used for investment in diverse business opportunities.
Digital currencies are modelled to be decentralised with no central point of failure. They are not subject to management by the Government meaning that nobody can freeze your account at will maybe due to legal problems. Cryptocurrencies are immune to the ineffectiveness and disturbances of the Government.
Top international establishments believe that crypto trade between countries in Africa can act as a spur for an increase in the economy. Even more, digital currency can now back both international cross-border trade.
Local businesses know the importance of cryptocurrencies and how fast and effective it is for cross-border payments. This includes some products and services rendered in the increasing market in Africa.
Additionally, the easy access to a tremendous customer base through cryptocurrency approval provides a possibility for rapid growth in sales. 
Wrapping It Up
It is worthy to note that cryptocurrency is gradually gaining traction in Africa. This is turning the continent into a leader in the current monetary revolution and has the potential to boost Africa forward in its economic development. 
This guest post was contributed by Ibe Emmanuel, CEO and co-founder of BitBata.
How FinTech Companies Changed Africa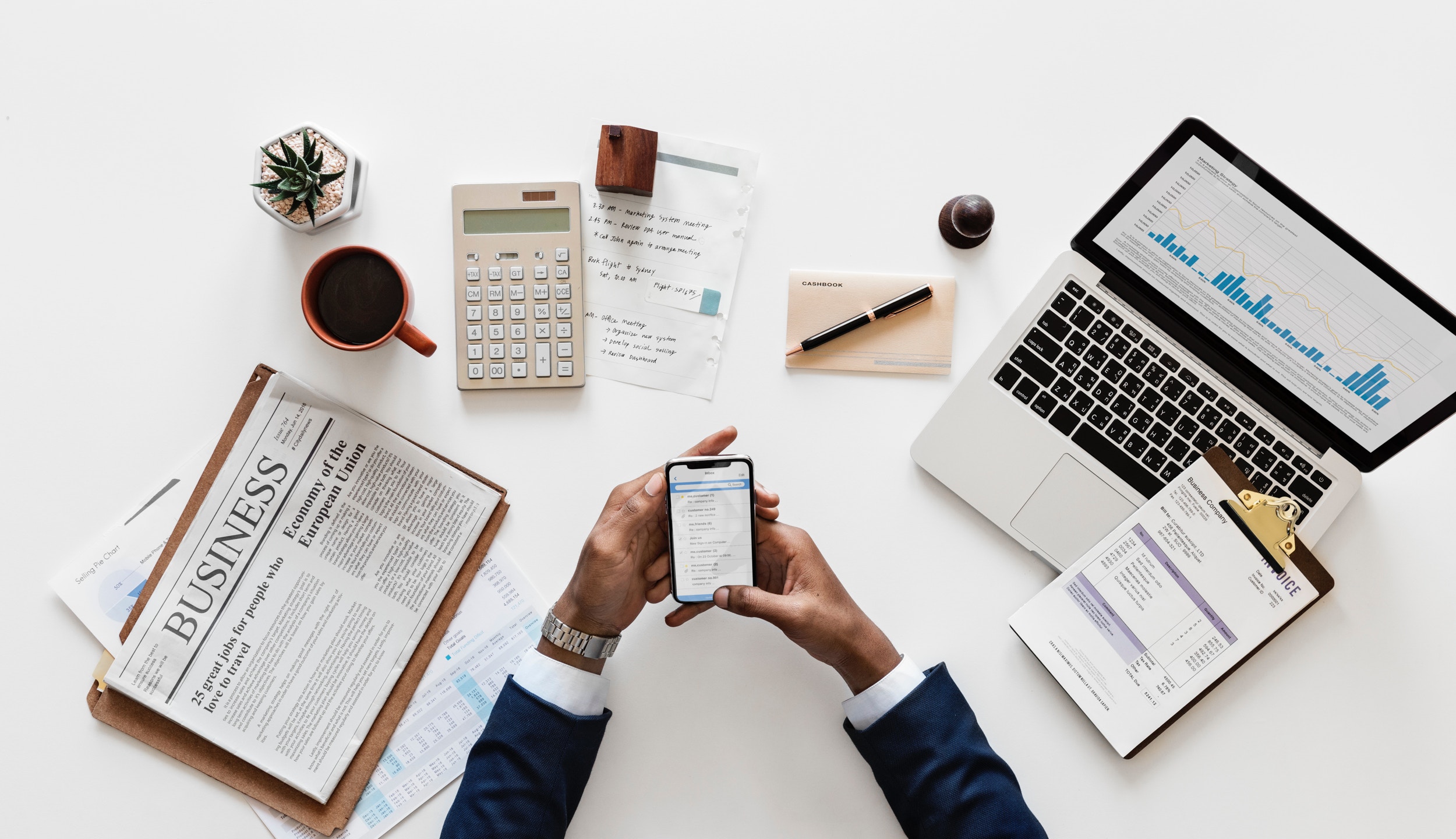 Although Africa's economies may be lagging behind its more developed counterparts, it seems that the continent is not immune to the global fintech revolution. Africa started witnessing a substantial surge in fintech startups in 2015. The total funding from venture capitalists spiked by 51 percent to $195 million between 2016 and 2017, with fintech funding accounting for a third of the amount. That's a significant amount given that total global funding for seed-stage companies, early-stage venture capitalist rounds, and VC rounds was $851 million, $7.137 billion, and $6.9 billion respectively. 
Currently, there are well over 300 startups in operation all over the continent — 94 operate in South Africa, 74 in Nigeria, and 56 in Kenya. It's not a surprise that these three countries are spearheading the fintech revolution in Africa as they are considered the top three investment destinations in Africa.
Regional comparisons in fintech adoption show that South Africa is in the lead with around 35 percent of fintech startups concentrated in the region. West Africa follows close behind with around 34 percent.
Africa'sfintech industry to a large extent owes its existence to the development of M-Pesa, a Kenyan-based mobile money transfer service that has given Kenyans the ability to access financial services away from banks. Currently, the platform supports over 25 million customers in over ten markets in Europe, Africa, and Asia. The number of M-Pesa users has grown by 32 percent from 17.12 million to 22.62 million as of June 2017. The massive success enjoyed by M-Pesa has influenced other FinTech companies to join the finance sector to develop financial solutions such as those offered by M-Pesa.
Fintech Implementation in Africa
Fintech companies in Africa are mostly focusing on two broad categories:
payments and transfers;

lending and finance.
Of the two categories, payments and transfers have recorded an influx of startup companies compared to the others. Reports show that a majority of these startups focus mainly on simplifying the process of sending and receiving money.
Some fintech companies in Africa that are taking major steps in revolutionising the finance sector in Africa include (aside from M-Pesa):
Flutterwave has operations in over 36 countries and is partnered with 10 African banks. It provides payment technologies and infrastructure to Africa's largest financial institutions. Today, Flutterwave has processed over $1.2 billion in payments. The primary goal of Flutterwave is to provide solutions for enterprises, entrepreneurs, and banks alike. It presents its customers with no special, annual, or upfront project fees. Instead, Flutterwave bridges the digital payments gap that exists between users and banks. Their Nigerian customers can execute money transfers directly into several bank accounts without any hassle.

Pezesha, initially launched in Kenya, is a peer-to-business micro-lending marketplace made up of low-income borrowers. In Africa, formal credit services are hard to attain, and on top of that, they have incredibly high interest rates. Therefore, most Africans are unable to secure reliable credit facilities that they can safely payback. Users of Pezesha can acquire instant loans on their mobile phones via SMS provided that minimum criteria are met. Apart from low-income earners, Pezesha also extends its services to SMEs that make up 80 percent of Africa's employment. It not only drives up the economies of the continent but ensures the continued existence of small businesses across the continent.

Cellulant, a digital commerce and payments service provider, is well established and operational in 11 countries. The company works with over 90 banks. The Cellulant ecosystem has support for over 100 million customers. As of January last year, the company served roughly

12 percent of Africa's mobile consumers

who utilise the platform to make payments. This year, Cellulant raised

$47.5 million

from a collection of investors that included Satya Capital, TPG Growth, Endeavour Catalyst, and the Rise Fund.

Tala, a mobile technology company that's providing access to credit by putting mobile credit services into the hands of consumers, is operational in several countries in Africa and outside Africa. The company leverages an android app that collects data from each consumer, determines their credit score, and disburses a loan in <10 minutes. So far, the company has disbursed over a million dollars to individuals in East Africa and outside Africa.

Numida, a digital financial services company situated in Uganda, won the Kampala Seedstar World Competition in 2017. The company boasts of a 99 percent repayment rate and has since disbursed about

190 loans to 135 Ugandan SMEs

. Other than providing small unsecured loans to small businesses, the firm helps these businesses digitise their financial records through the Numida app. Through the Numida app, Numida can assess a client's creditworthiness and then issues an appropriately sized unsecured loan.
Potential of using Fintech in Africa 
Africa is an immense continent with different economies supporting a total population of about 1 billion individuals residing in 54 sovereign countries. Surprisingly, only about 17 percent of the entire African population is banked. With nearly 80 percent of the total population still unbanked (and up to 95 million unbanked adults in Sub-Saharan Africa alone), Africa offers a unique breeding ground for the development of the fintech industry. A significant underbanked population ensures that fintech will most likely be an enabler of financial inclusion.    
Innovation takes time and is often a collection of economies and nations that have the financial capability to invest, research, and develop on a broader scale. African nations, not having the same capabilities as developed nations, are provided with a unique opportunity that they can leverage. They can 'jump' inferior and redundant stages of technology advancement and go straight to adopting innovations. For example, currently, millions of Africans are in possession of mobile phone devices without ever going through the hassle of owning a landline at all. A phase that already-developed nations could not have skipped.
Technology is a crucial driver of businesses and entrepreneurship today. Due to this, financial procedures have been developing extremely fast, and there is an immense transformation in many aspects of financial processes. The Internet penetration rate in Africa recently stood at around 35.2 percent while the mobile penetration rate in the continent stands at 44 percent. Out of these two, Kenya emerges as the strongest African country, as it has an internet penetration rate of 85 percent and a mobile penetration rate of 95.1 percent.
According to GSMA, mobile money accounts in Africa have surpassed traditional bank accounts. Mobile money accounts have been on the rise, with statistics showing a steady growth in numbers from 0.2 million to 277 million between 2007 and 2016. The number of active bank accounts in Africa was 178 million as of December 2015. This huge difference in numbers indicates the potential that Africa offers to fintech startups focused on providing payment solutions. Technology innovation coupled with increasing Internet and mobile penetration rates have made the growth of African fintech companies a possibility. Subsequently, this has substantially increased investor interest in the sector even further.    
Africa Welcoming Innovation
The fintech revolution in Africa is not a PR stunt. Fintech companies are attracting a previously unbanked population while at the same time retaining already existing traditional bank customers. Digitisation is helping financial institutions deliver digital financial products and services to a greater number of customers across the continent.
Increased dependence on these innovative fintech companies is projected to reduce demand for bank services. Subsequently, this could lead to bank branches shut down, with only a few remaining as destinations for problem resolution, advice, etc. For example, Kenya's M-Pesa mobile payment services have made it possible for P2P mobile payments to be made both locally and internationally.
These startups are redefining the industry's perception of what it means to be called a bank. Not only do they offer bank-like services, but they also avail loans, process financial transactions, and innovate much faster than banks.
Africa is hopping onto the fintech bandwagon, learning from the experiences of developed economies such as Asia, America, and Europe, and even leapfrogging past unnecessary steps, straight to modern innovation. 
This guest post was contributed by Paweł Tomczyk, founder of the blockchain-focused content marketing agency Cyberius.