Could Blockchain-Powered Anarcho-Capitalism Thrive in Africa?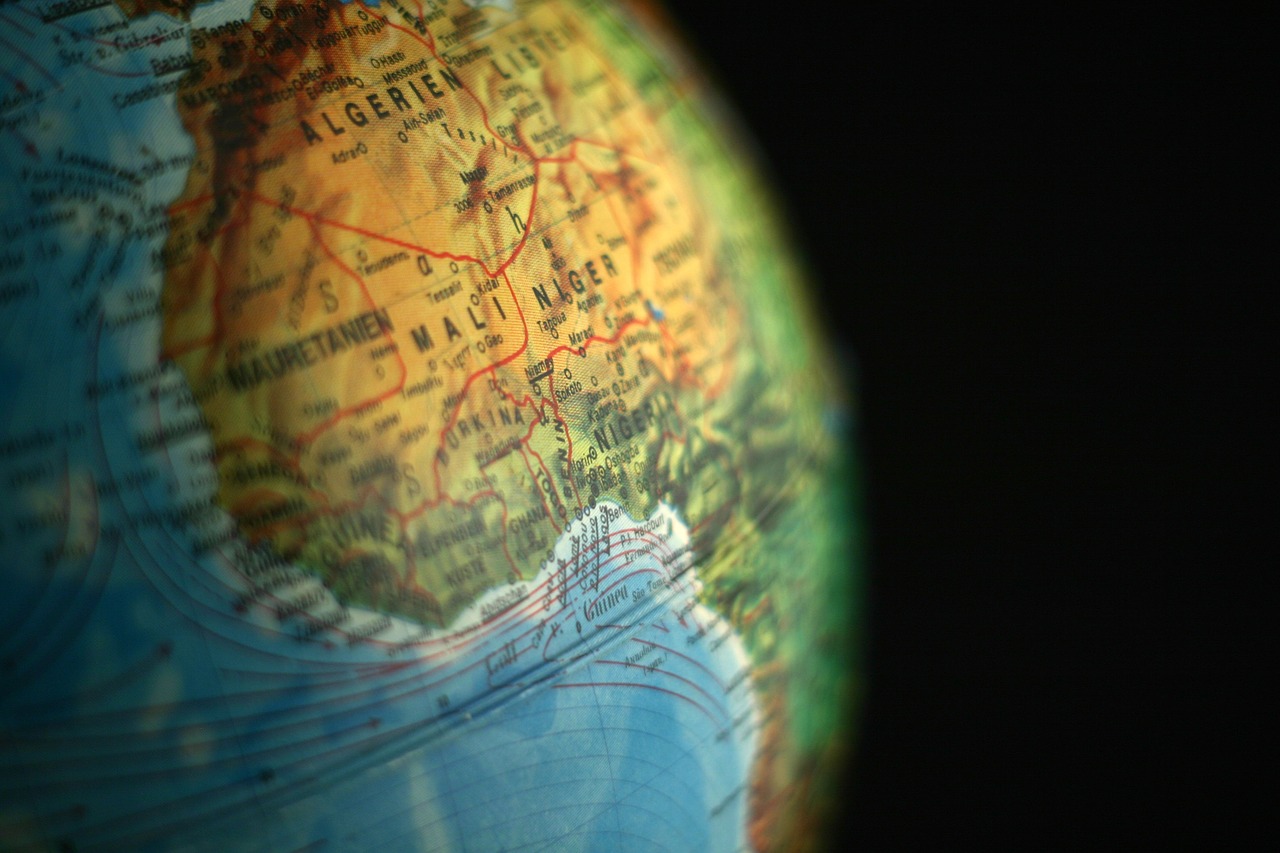 Africa is home to some of the most corrupt governments in the world. According to the Transparency International Corruption Perception Index 2017, 11 out of the 20 most corrupt countries are located on the African continent. These nations are also among some of the worst performing countries when it comes to socio-economic development.
This data suggests that the state is at least partly responsible for many of the economic and social challenges faced by Africans today. This begs the question: "Would African nations fare better if they were not restrained by the state?"
In this article, we will explore a political school of thought called anarcho-capitalism, which promotes the replacement of the state with a free-market based system that empowers citizens through self-ownership and private property and whether blockchain-driven anarcho-capitalism could provide a viable alternative model for socio-economically struggling nations in Africa.
What is Anarcho-Capitalism?
Anarcho-capitalism, also referred to as libertarian anarchy or free-market anarchism, is a political philosophy that advocates the elimination of the centralised state in favour of individual sovereignty and free markets.
Anarcho-capitalists believe that in the absence of statute societies self-regulate through what is referred to as spontaneous order – an order which emerges as a result of the voluntary activities of individuals and not one that is created by a government.
In an anarcho-capitalist society, instead of having government-run public sector institutions such as law enforcement and courts that are funded by taxation, these services would be operated by privately-funded businesses who are chosen by consumers in the open market. This, in turn, should create a more efficient economy with better services.
Legal disputes would be resolved using tort and contract law through dispute resolution organisations as opposed to through punishment determined by political monopolies, which tend to become corrupted.
As opposed to the public image of anarchy, which often associates this political concept to chaos and lawlessness, anarcho-capitalism is based on the non-aggression principle (NAP). In simple terms, the non-aggression principle states that you should not assert aggression towards others or their property as this is deemed unethical.
Anarchism is also often linked to left-wing political schools of thought such as socialism and communism. However, while there is a large anarcho-communist community, not all anarchists are opposed to private ownership of property and free-market economics. In fact, the anarcho-capitalist movement has been growing in recent years in places like the United States and Europe due to the dissatisfaction with the performance of recent and current governments.
The term "anarcho-capitalism" was coined by Murray Rothbard, an American economist, historian and political theorist, in the 20th century. Rothbard believed that:
"Capitalism is the fullest expression of anarchism, and anarchism is the fullest expression of capitalism."
Anarchism in Africa
Africa is not foreign to anarchist societies. Author Sam Mbah and I. E. Igariwey suggest in their book, 'African Anarchism: The History of a Movement', that many traditional African societies were built on anarchic elements and lacked state-like hierarchies.
"To a greater or lesser extent, all of […] traditional African societies manifested "anarchic elements" which, upon close examination, lend credence to the historical truism that governments have not always existed. They are but a recent phenomenon and are, therefore, not inevitable in human society. While some "anarchic" features of traditional African societies existed largely in past stages of development, some of them persist and remain pronounced to this day."
"What this means is that the ideals underlying anarchism may not be so new in the African context. What is new is the concept of anarchism as a social movement or ideology. Anarchy as an abstraction may indeed be remote to Africans, but it is not at all unknown as a way of life. This is not fully appreciated because there is not as yet a systematic body of anarchist thought that is peculiarly African in origin," the authors wrote.
How a Blockchain-Powered "Decentralised Economy" Could Disintermediate the State
The power of decentralised applications (DApps) and the new "decentralised economy" lies in the disintermediation of central authority. This does not only apply to businesses who act as intermediaries (such as financial institutions for financial transactions for example) but can also apply to public sector institutions.
Through the adoption of decentralised services, many centrally governed services that governments (aim to) provide could be largely replaced. The issuance of identities, business lending, asset and land ownership, startup funding, legally binding smart contracts, a direct peer-to-peer sharing economy, and decentralised digital currencies are among the possibilities that blockchain technology could provide to disintermediate many of the state's functions.
The issuance of digital identities could be performed using a blockchain-powered database that does not require a centrally governed authority to oversee it. Instead, individuals could create their identities on the platform, and third parties who may require information on the individual could access it with the individual's permission.
Business lending, as well as startup funding, which is often conducted through government grants or investment schemes, could be run by the private sector using blockchain solutions instead. Business lending, for example, could be performed on a peer-to-peer lending basis where investors lend to businesses directly without an intermediary taking a cut. Startup funding, on the other hand, could be conducted through initial coin offerings or security token offerings.
Asset and land ownership and transfers could be conducted on blockchain-based platforms for all stakeholders to view in a transparent and immutable manner. This way, there would be no need for public sector officials to become involved in the process and fees – and the potential for corruption – would thus be reduced.
Contractual agreements between businesses and individuals could be coded into immutable self-executing smart contracts, which would reduce the need for centrally-governed courtroom interventions in the matters between individuals and businesses. Moreover, the widespread adoption and societal implementation of smart contracts could drastically reduce the need for laws and bureaucratic legislation.
A true peer-to-peer sharing economy could also be created using blockchain technology, which could replace many public sector services with private sector solutions such as specialised healthcare or transport services, for example.
Furthermore, decentralised digital currencies such as bitcoin would eliminate the need for a central bank to meddle in the monetary affairs of a country and could empower citizens to "be their own bank" as opposed to relying on financial intermediaries to conduct their financial affairs.
Could Blockchain-Powered Anarcho-Capitalism Work in Africa?
It is difficult to know with any degree of certainty whether socio-economically struggling African nations would benefit from introducing blockchain-driven anarcho-capitalism as there have been little to no anarcho-capitalist societies to date.
According to freeblr, anarcho-capitalist societies have existed in the past, most notably in Celtic Ireland from 650 to 1650 and in the Icelandic Commonwealth from 930 to 1263. However, as these historical instances of anarcho-capitalism date back several hundred years it is difficult to determine whether these societies were truly 100 percent stateless and capitalist, and how well these societies functioned.
Anarcho-capitalism thus remains largely a political ideal and theoretical model that stands untested in modern history. This makes it difficult to judge whether an anarcho-capitalist society would flourish in countries that have suffered under corrupt governments.
In theory, however, anarcho-capitalism has the potential to create more wealth for a larger number of people in a society where it would be introduced. If you take away the state and its restrictive regulations, crony capitalism, and taxation, entrepreneurship and innovation could thrive while workers would be able to take home their entire paycheck as opposed to giving a share to their politicians.
The economy, in an anarcho-capitalist society, would become more efficient as private companies would have to compete to offer the best possible products and services that the consumer can then choose from. That would mean lower prices, higher quality products, and better services than in the current state of the economy.
Interestingly, one could argue that a high degree of economic and entrepreneurial freedom already exists in most African nations due to its thriving informal sectors that stay mostly untouched by government rules and regulations. Vendors in poor areas, for example, are often able to sell their goods wherever they please without government interference and taxation is only sporadically enforced in many African slums. This would suggest that anarcho-capitalism can be found in pockets of Africa's society today.
The lack of effective state-led policing in many African nations would also feed into this argument as punishment for crimes is often enacted by local communities themselves as a form of self-governing, which could be considered as quasi-dispute resolution organisations.
In light of Africa's experience with anarchy in many of its traditional societies, the lack of state-control in many of the poorer parts of the continent, and African citizens' general distrust of governments and their institutions would suggest that the continent may be fertile ground for anarcho-capitalism. Through the widespread adoption of decentralised blockchain solutions, many of the government's functions could be disintermediated and would thus become redundant, which would also feed into the argument that anarcho-capitalism could potential thrive in Africa.
Whether struggling African nations would be better off through the adoption of a free-market economy without government interference will remain unknown until the first libertarian society that embraces anarcho-capitalist ideals comes to fruition on African soil.
Unfortunately, due to corrupt government officials and the omnipresent corporate cronyism found all over Africa, it would be an uphill battle for the brave souls who attempt to create a free society based on the non-aggression principle, individual liberty, and personal financial sovereignty.
Women in Blockchain: An Interview with Blockchain Association of Kenya's Roselyn Gicira-Mwangi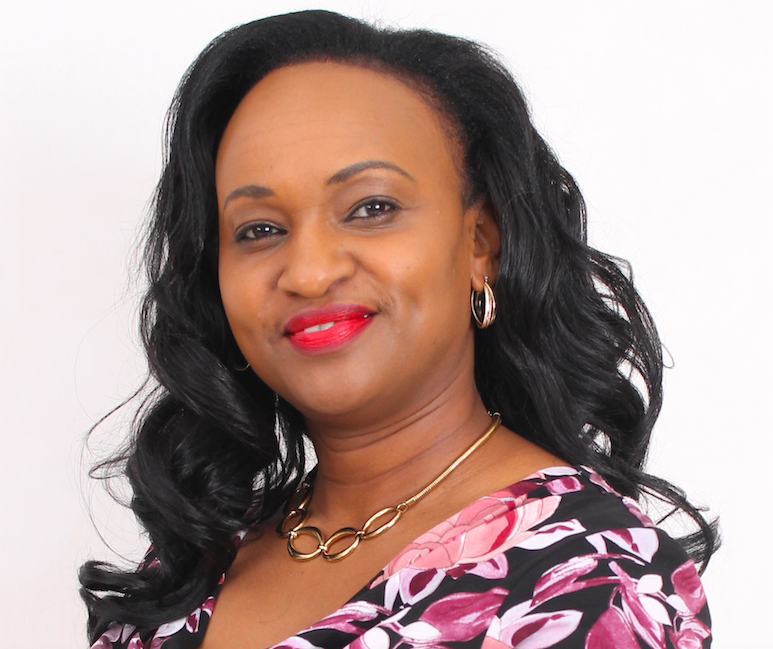 On June 22, 2019, the Blockchain Association of Kenya (BAK) elected a new chairperson during its AGM. Bitcoin Africa talked to the newly elected chairperson, Roselyn Gicira-Mwangi, to understand what the association has accomplished so far, what she plans to achieve as chairperson, and about women in blockchain.
BAK Achievements
Since it was registered in 2017 as a non-profit, the Blockchain Association of Kenya (BAK) has played a big role in catalysing the largest Kenyan community and network of people working in the blockchain space. According to Gicira-Mwangi, this is one of the achievements that is the "foundation and catalyst of everything that is happening regarding blockchain in Kenya and East Africa."
BAK has been an inspiration and role model to other blockchain communities and networks in Zimbabwe, Nigeria, Rwanda, and Uganda. Furthermore, the association has grown its non-profit brand through the commitment and help of its community and network.
Current Projects
Through the guidance of a two-year strategic plan, BAK is currently working on several projects to promote blockchain awareness, adoption, and to expand the blockchain community.
"We are creating linkages with strategic partners to roll-out educational programmes for the public. The programmes will span from simple understanding and application of blockchain technology to actual courses for developers. We are also positioning the BAK as a platform to highlight all our partners' activities to make it easy to plug into events whenever is convenient for them," Roselyn said. "To get there, first we are working to get representatives in the different regions of the country to enable seamless representation for all Kenyans. This will lead up to a Blockchain summit at the end of the year hosted in one of these regions," Gicira-Mwangi told BitcoinAfrica.io.
The association is reassessing its constitution and charter as it strives to grow its leadership, advisory, and board structure. A membership recruitment process for institutions, corporations, and individuals will follow this reassessment.
To support blockchain adoption, BAK has established working group forums to extract feedback and suggestions on how emerging technologies such as blockchain can drive development in the country at both levels of government.
Women in Blockchain
More than 50 percent of the people that reach out to BAK for a wide range of reasons are women, Gicira-Mwangi stated. As a woman in the blockchain industry, she believes that the diversity of players in any sector is crucial.
"My personal experience with Kenyan women is that they are keeping up with changes in technology and are keen to get a grasp on the future technological advancements and its impact on their lives. Women are also great networkers because they talk to each other about trends and events. Every other day, I get more women who want to be taken through Blockchain, its implications, and benefits," she added.
Currently, women in Kenya are holding a wide array of positions in blockchain companies. They are trading and investing in cryptocurrencies, and increasing blockchain awareness to the people within their circles.
Future Plans
In anticipation of the rising demand for blockchain developers in the coming years, Roselyn plans to lead BAK in promoting the training of professionals in this line of work. Furthermore, collaborating with other regional blockchain organisations is another item on her to-do list during her term. Such partnerships could be used to promote blockchain awareness, increase blockchain innovation, and implement blockchain projects.
Gicira-Mwangi is passionate about emerging technologies and formerly worked as a programme officer at UN Women East and the Horn of Africa for eight years. Besides heading BAK, she is the director of Azuri Blockchain Consultants, a firm that connects investors with blockchain startups.
Blockchain Game Gods Unchained Secures New Game Director and Introduces Debit Card Payments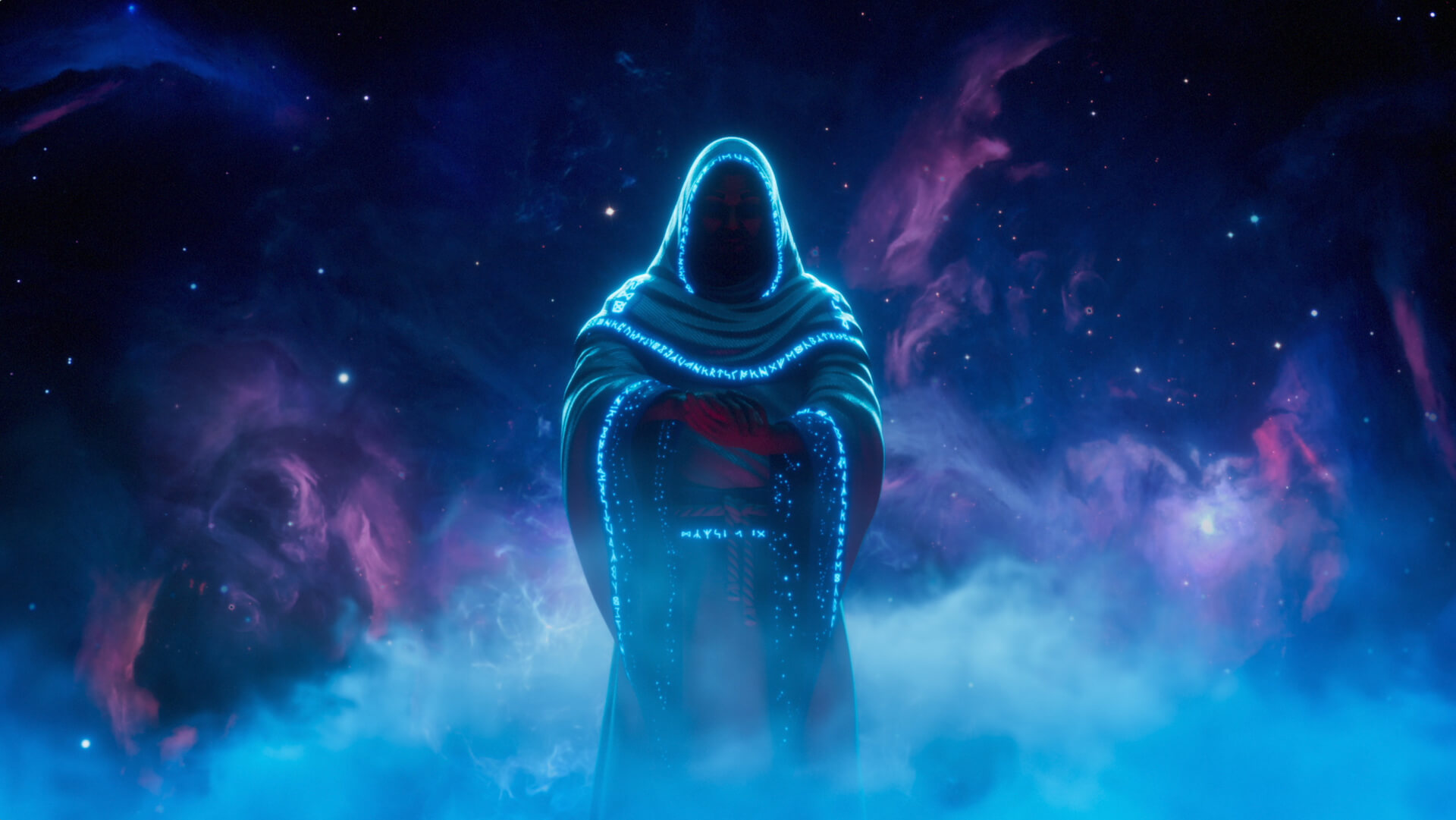 Blockchain card game Gods Unchained has added Magic: The Gathering Arena Game Director Chris Clay to its team and introduced debit card payments. These two decisions aim to drive the game closer to mainstream appeal.
Experience and Achievements
Clay's experience of more than 20 years in design and game development will be valuable to his new position as game director at Gods Unchained. His task entails prioritising visual designs, new features, and supporting community experience.
In his previous role at MTG Arena, Clay brought on-board three million active players and more than one billion games were played. According to a report by Dot Esports, MTGA – a digital collectible free-to-play card game published by Wizards of the Coast – grossed around $225 million.
Currently, Gods Unchained is the top-selling blockchain game of the year and with Clay's help, the game could reach greater heights and attract traditional players.
"I believe blockchain represents a new frontier for game developers. Digital asset ownership on the blockchain lets developers support games and their communities in ways we have never seen before in electronic gaming. […] Blockchain is not just for digital currency; it is laying the foundation for a whole new digital economy," Clay explained.
Game Payments
As an Ethereum-based esports game, Gods Unchained has been allowing its community to purchase booster packs using ether. Users now have an alternative payments option of debit cards. This move could help the game to reach a wider audience by appealing to traditional players.
"To date, blockchain games have provided a niche group of individuals a fun and experimental game ecosystem of NFTs. But now is the time for mainstream adoption. We need these games to show value, and we do not want 'blockchain' to sit as just another buzzword. Gods Unchained will become a game that any person can play, regardless of their blockchain familiarity. And the fun of the game will not be predicated on the underlying tech," stated Gods Unchained co-founder Robbie Ferguson.
In a press release, Gods Unchained announced the rebranding of Fuel Games to Immutable. Immutable is the creator behind Gods Unchained.
Last month, Gods Unchained launched its beta version enabling more players to experience blockchain-based gaming. The game also debuted its gameplay trailer in 2018.
If you are into blockchain gaming, check out our guide to the best blockchain games in 2019.
Kenya's Blockchain Taskforce Releases DLT Implementation Strategy for Kenya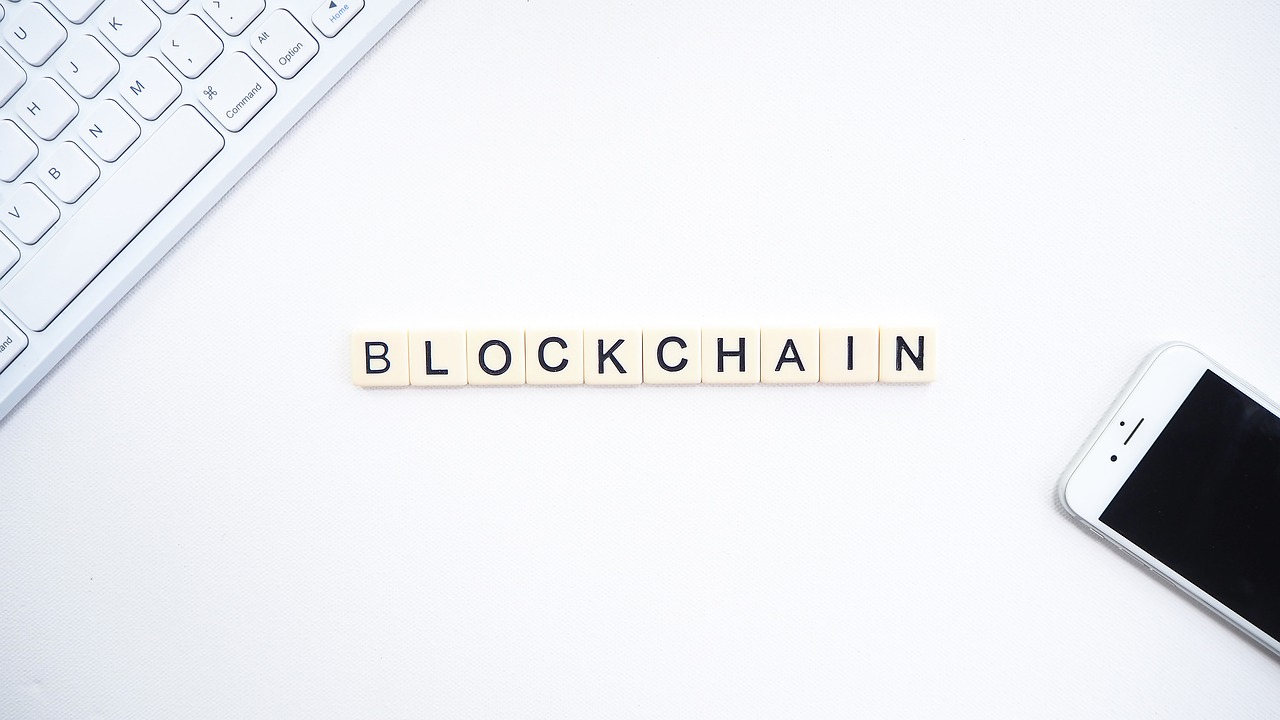 Kenya's Blockchain and AI Taskforce released its first report to the public since the ICT Cabinet Secretary Joe Mucheru launched the body in 2018. The report depicts an implementation strategy for the adoption of these two emerging technologies that will steer Kenya to the fourth industrial revolution.
Implementation Strategy
The report, titled Emerging Technologies for Kenya: Exploration & Analysis, has stipulated an implementation strategy based on blockchain technology and AI that will solve challenges such as financial exclusion, corruption, high public debt, inefficient public service delivery, food insecurity, and high transaction costs.
Furthermore, the report will guide the government in attaining the Big Four Agenda, which encompasses affordable housing, food security, manufacturing, and healthcare.
The Chairman of the taskforce, Bitange Ndemo stated: "I am confident that this report will guide policymakers in their efforts to stimulate an efficient and resilient economy with respect to the digital transformational technologies, especially with the realisation of the Big Four Agenda."
Some of the implementation strategies are as follows:
The Blockchain and AI Taskforce has proposed a digital asset framework that will guide companies wishing to list a cryptocurrency on an exchange. According to the report, the Capital Markets Authority (CMA) is looking into how to regulate initial coin offerings (ICOs) by using the authority's legal framework and the forthcoming regulatory sandbox.
The digital asset framework is meant to help small and medium-sized enterprises that are unable to raise capital through IPOs to have the alternative of using token sales.
The taskforce had earlier announced its proposal for a Central Bank Digital Currency (CBDC), which would facilitate financial inclusion and low-cost transactions.
With 90 percent of Kenyans already using mobile money, credit cards, and bank transfers to make transactions, adding a CBDC to the existing digital economy could be a seamless process.
To introduce a digital currency in Kenya, the taskforce acknowledges that the country first requires a regulatory sandbox and the tokenisation of government fiscal operations.
Another proposed strategy is the tokenisation of the economy which could help to solve unemployment issues. The unemployment rate in Kenya is one of the highest in the world and the taskforce envisions a platform where work is exchanged for tokens to tackle this issue. Service providers will use the platform to build a work marketplace, store data, and manage transactions.
The Ajira Program, an initiative created to enable more Kenyans to work online, will adopt this proposed strategy. Using the Ethereum platform, Ajira will offer inter-person and inter-service settlements and payments. The initial stage of creating the Ajira platform is ongoing. A flagship service called Ajira Machine Learning (AML) is currently running on this platform. The AI-based service links crowd workers to digital tasks.
AML offers human language interfaces in African languages and pays people for teaching the AI to translate these languages.
The Chairman of the blockchain taskforce, Bitange Ndemo, had mentioned in an interview with BitcoinAfrica.io the need to tokenise Kenya's economy. In addition, he had observed the importance of helping Kenyans to understand this process.
Target Implementation Areas
Some of the target implementation areas for blockchain and AI include the Ministry of Lands, Huduma Centres where important documents are issued, and the Ministry of Transport.
In the Ministry of Lands, illegally duplicated title deeds are a common issue. With blockchain technology, the land titling process will become transparent and secure.
Moreover, the blockchain will enable Kenya to build an efficient public service delivery system where digitised documents are sharable between various government offices and where Kenyans can trace the payments they make for services.
The Ministry of Transport can build a public transport model based on a sharing economy. This model is then built on a blockchain to ensure that all relevant stakeholders in the transport sector are part-owners and that everyone benefits.
"The Organisation would determine which participants would form part of the networked nodes that would run the validation software as well as the consensus mechanism. Typically, the network of participating nodes would include stakeholders with specific roles and mandates within the ministry and across the transport sector," the report reads.
The taskforce believes that the proposed strategies and solutions in this report will propel Kenya's economic development. Additionally, the ICT CS Joe Mucheru illustrates his commitment to have the entire contents of the report executed and to gain the backing of all stakeholders in making these recommendations a reality.