Could Blockchain-Powered Anarcho-Capitalism Thrive in Africa?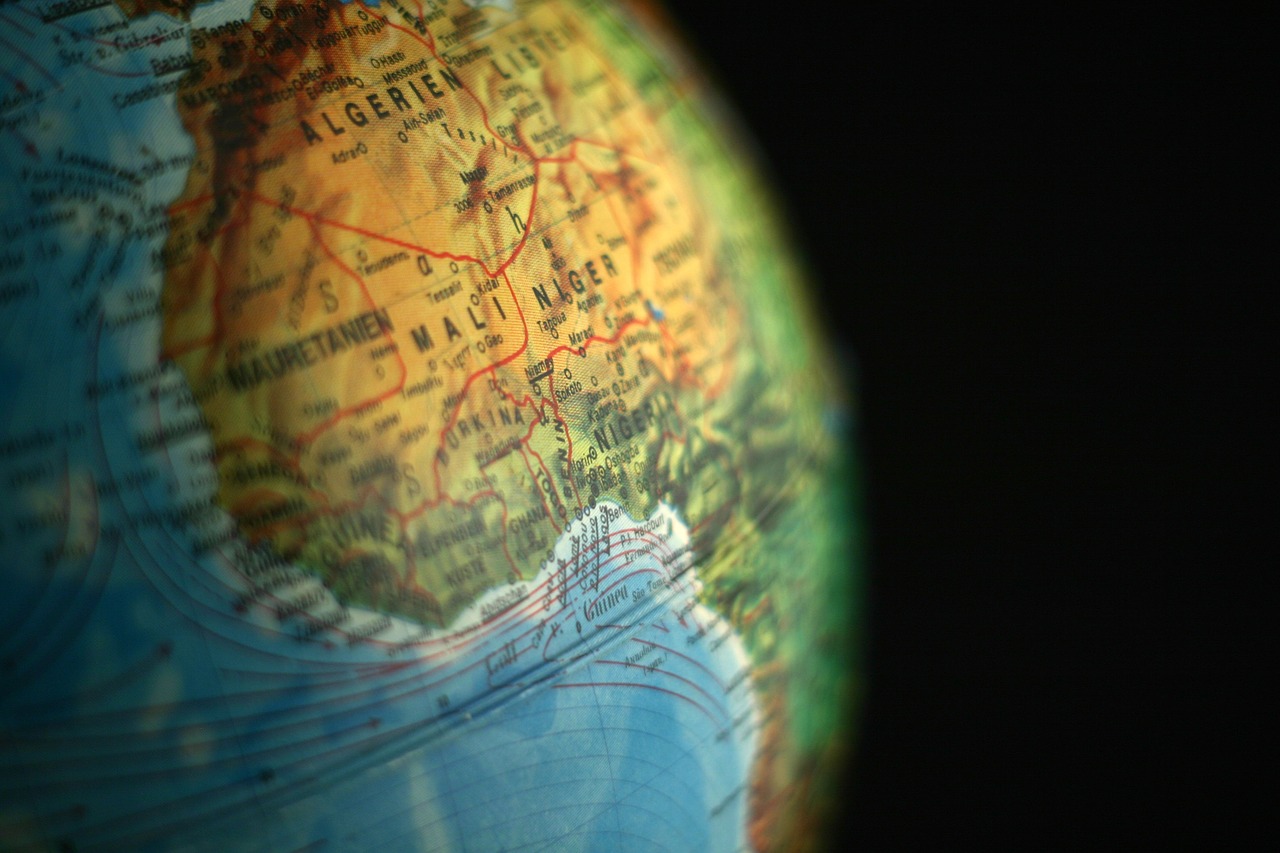 Africa is home to some of the most corrupt governments in the world. According to the Transparency International Corruption Perception Index 2017, 11 out of the 20 most corrupt countries are located on the African continent. These nations are also among some of the worst performing countries when it comes to socio-economic development.
This data suggests that the state is at least partly responsible for many of the economic and social challenges faced by Africans today. This begs the question: "Would African nations fare better if they were not restrained by the state?"
In this article, we will explore a political school of thought called anarcho-capitalism, which promotes the replacement of the state with a free-market based system that empowers citizens through self-ownership and private property and whether blockchain-driven anarcho-capitalism could provide a viable alternative model for socio-economically struggling nations in Africa.
What is Anarcho-Capitalism?
Anarcho-capitalism, also referred to as libertarian anarchy or free-market anarchism, is a political philosophy that advocates the elimination of the centralised state in favour of individual sovereignty and free markets.
Anarcho-capitalists believe that in the absence of statute societies self-regulate through what is referred to as spontaneous order – an order which emerges as a result of the voluntary activities of individuals and not one that is created by a government.
In an anarcho-capitalist society, instead of having government-run public sector institutions such as law enforcement and courts that are funded by taxation, these services would be operated by privately-funded businesses who are chosen by consumers in the open market. This, in turn, should create a more efficient economy with better services.
Legal disputes would be resolved using tort and contract law through dispute resolution organisations as opposed to through punishment determined by political monopolies, which tend to become corrupted.
As opposed to the public image of anarchy, which often associates this political concept to chaos and lawlessness, anarcho-capitalism is based on the non-aggression principle (NAP). In simple terms, the non-aggression principle states that you should not assert aggression towards others or their property as this is deemed unethical.
Anarchism is also often linked to left-wing political schools of thought such as socialism and communism. However, while there is a large anarcho-communist community, not all anarchists are opposed to private ownership of property and free-market economics. In fact, the anarcho-capitalist movement has been growing in recent years in places like the United States and Europe due to the dissatisfaction with the performance of recent and current governments.
The term "anarcho-capitalism" was coined by Murray Rothbard, an American economist, historian and political theorist, in the 20th century. Rothbard believed that:
"Capitalism is the fullest expression of anarchism, and anarchism is the fullest expression of capitalism."
Anarchism in Africa
Africa is not foreign to anarchist societies. Author Sam Mbah and I. E. Igariwey suggest in their book, 'African Anarchism: The History of a Movement', that many traditional African societies were built on anarchic elements and lacked state-like hierarchies.
"To a greater or lesser extent, all of […] traditional African societies manifested "anarchic elements" which, upon close examination, lend credence to the historical truism that governments have not always existed. They are but a recent phenomenon and are, therefore, not inevitable in human society. While some "anarchic" features of traditional African societies existed largely in past stages of development, some of them persist and remain pronounced to this day."
"What this means is that the ideals underlying anarchism may not be so new in the African context. What is new is the concept of anarchism as a social movement or ideology. Anarchy as an abstraction may indeed be remote to Africans, but it is not at all unknown as a way of life. This is not fully appreciated because there is not as yet a systematic body of anarchist thought that is peculiarly African in origin," the authors wrote.
How a Blockchain-Powered "Decentralised Economy" Could Disintermediate the State
The power of decentralised applications (DApps) and the new "decentralised economy" lies in the disintermediation of central authority. This does not only apply to businesses who act as intermediaries (such as financial institutions for financial transactions for example) but can also apply to public sector institutions.
Through the adoption of decentralised services, many centrally governed services that governments (aim to) provide could be largely replaced. The issuance of identities, business lending, asset and land ownership, startup funding, legally binding smart contracts, a direct peer-to-peer sharing economy, and decentralised digital currencies are among the possibilities that blockchain technology could provide to disintermediate many of the state's functions.
The issuance of digital identities could be performed using a blockchain-powered database that does not require a centrally governed authority to oversee it. Instead, individuals could create their identities on the platform, and third parties who may require information on the individual could access it with the individual's permission.
Business lending, as well as startup funding, which is often conducted through government grants or investment schemes, could be run by the private sector using blockchain solutions instead. Business lending, for example, could be performed on a peer-to-peer lending basis where investors lend to businesses directly without an intermediary taking a cut. Startup funding, on the other hand, could be conducted through initial coin offerings or security token offerings.
Asset and land ownership and transfers could be conducted on blockchain-based platforms for all stakeholders to view in a transparent and immutable manner. This way, there would be no need for public sector officials to become involved in the process and fees – and the potential for corruption – would thus be reduced.
Contractual agreements between businesses and individuals could be coded into immutable self-executing smart contracts, which would reduce the need for centrally-governed courtroom interventions in the matters between individuals and businesses. Moreover, the widespread adoption and societal implementation of smart contracts could drastically reduce the need for laws and bureaucratic legislation.
A true peer-to-peer sharing economy could also be created using blockchain technology, which could replace many public sector services with private sector solutions such as specialised healthcare or transport services, for example.
Furthermore, decentralised digital currencies such as bitcoin would eliminate the need for a central bank to meddle in the monetary affairs of a country and could empower citizens to "be their own bank" as opposed to relying on financial intermediaries to conduct their financial affairs.
Could Blockchain-Powered Anarcho-Capitalism Work in Africa?
It is difficult to know with any degree of certainty whether socio-economically struggling African nations would benefit from introducing blockchain-driven anarcho-capitalism as there have been little to no anarcho-capitalist societies to date.
According to freeblr, anarcho-capitalist societies have existed in the past, most notably in Celtic Ireland from 650 to 1650 and in the Icelandic Commonwealth from 930 to 1263. However, as these historical instances of anarcho-capitalism date back several hundred years it is difficult to determine whether these societies were truly 100 percent stateless and capitalist, and how well these societies functioned.
Anarcho-capitalism thus remains largely a political ideal and theoretical model that stands untested in modern history. This makes it difficult to judge whether an anarcho-capitalist society would flourish in countries that have suffered under corrupt governments.
In theory, however, anarcho-capitalism has the potential to create more wealth for a larger number of people in a society where it would be introduced. If you take away the state and its restrictive regulations, crony capitalism, and taxation, entrepreneurship and innovation could thrive while workers would be able to take home their entire paycheck as opposed to giving a share to their politicians.
The economy, in an anarcho-capitalist society, would become more efficient as private companies would have to compete to offer the best possible products and services that the consumer can then choose from. That would mean lower prices, higher quality products, and better services than in the current state of the economy.
Interestingly, one could argue that a high degree of economic and entrepreneurial freedom already exists in most African nations due to its thriving informal sectors that stay mostly untouched by government rules and regulations. Vendors in poor areas, for example, are often able to sell their goods wherever they please without government interference and taxation is only sporadically enforced in many African slums. This would suggest that anarcho-capitalism can be found in pockets of Africa's society today.
The lack of effective state-led policing in many African nations would also feed into this argument as punishment for crimes is often enacted by local communities themselves as a form of self-governing, which could be considered as quasi-dispute resolution organisations.
In light of Africa's experience with anarchy in many of its traditional societies, the lack of state-control in many of the poorer parts of the continent, and African citizens' general distrust of governments and their institutions would suggest that the continent may be fertile ground for anarcho-capitalism. Through the widespread adoption of decentralised blockchain solutions, many of the government's functions could be disintermediated and would thus become redundant, which would also feed into the argument that anarcho-capitalism could potential thrive in Africa.
Whether struggling African nations would be better off through the adoption of a free-market economy without government interference will remain unknown until the first libertarian society that embraces anarcho-capitalist ideals comes to fruition on African soil.
Unfortunately, due to corrupt government officials and the omnipresent corporate cronyism found all over Africa, it would be an uphill battle for the brave souls who attempt to create a free society based on the non-aggression principle, individual liberty, and personal financial sovereignty.
IBM, Ford, LG Chem and Huayou Cobalt Join Forces in Cobalt-Tracking Blockchain Project in Congo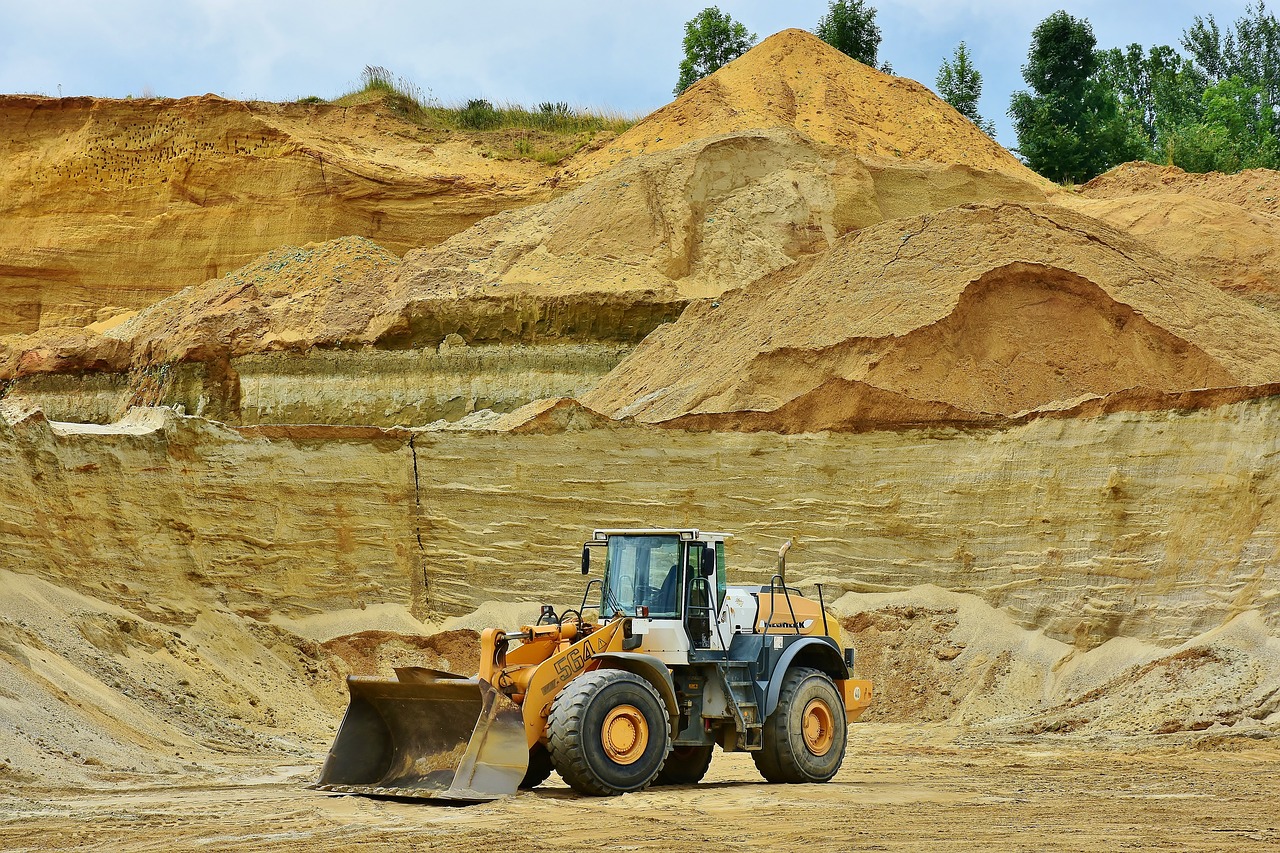 Technology giant IBM, carmaker Ford, China's Huayou Cobalt, and South Korean cathode maker LG Chem have partnered in a new blockchain project that is set to monitor the supply chain of cobalt in the Democratic Republic of Congo.
Making Cobalt Mining "Cleaner" in the Congo
The project is meant to help manufacturers ensure that children are not involved in the mining process for cobalt that is used in lithium-ion batteries and neither does it fuel any type of conflict, according to a report by Reuters. Responsible-sourcing group RCS Group has been overseeing the pilot project since December of last year until it was officially announced on Wednesday.
In the past few years, companies have been put under pressure by investors and consumers to prove that no human right abuses occur when minerals are mined. However, this has been a huge challenge given that manufacturers had no way of tracking the entire journey of the raw materials.
The project will focus on the industrially mined cobalt in Congo and monitor the supply chain process of lithium-ion batteries that are used in Ford vehicles.
DR Congo, a country that is afflicted with political tension and civil war, has a huge concentration of cobalt that is needed in high volumes for electronic devices and electric vehicles. The outcome of the elections that were held in December are still being contested to date despite being Congo's first democratic elections to be held in six decades and were geared towards change of power.
Blockchain-based Cobalt Tracking Platform
According to RCS Group, the IBM blockchain platform may be used to incorporate other minerals as well as give artisanal miners an opportunity to be part of a blockchain-based network of authorised participants in the future.
The pilot project, which is expected to end around mid-2019, will see cobalt from the Huayou's industrial mine be placed in secure bags, recorded onto the blockchain and tracked from the mine and smelter to the cathode and battery plant owned by LG Chem in South Korea and then to Ford's plant in the United States.
Minerals can be difficult to track given that they are often mixed with minerals from different sources in the smelting process. To counter this, the RCS project is expected to implement best practices by making use of the guidelines developed by the Organisation for Economic Cooperation and Development.
IBM also has plans to explore the probability of chemical analysis using artificial intelligence to identify the origin of cobalt and certify that clean cobalt was not fused with minerals that were sourced in an irresponsible manner.
Speaking to Reuters, the General Manager of IBM's mining and industrial sector business, said: "There is no fool-proof method, but you have to keep the ball moving forward, to keep raising the level of accuracy. Blockchain has been proven to be a very effective technology in raising the bar."
ConsenSys Partners With Black Girls Code to Teach Blockchain Coding to Young Women of Colour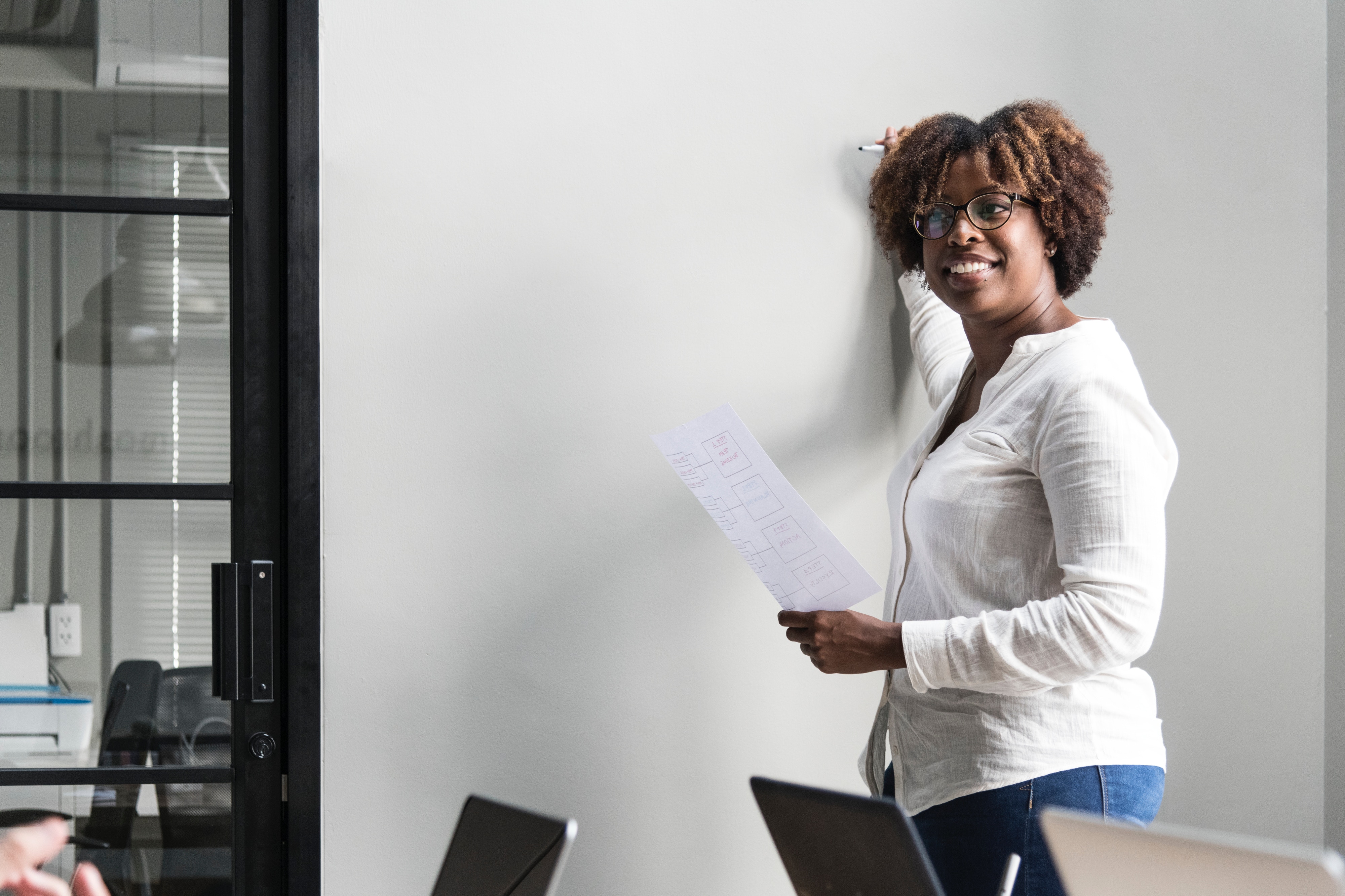 ConsenSys – the leading Ethereum development lab – has partnered with the non-for-profit organisation Black Girls Code to increase the number of young women of colour in the computer programming community.
ConsenSys and Black Girls Code to Teach Blockchain Coding to South African Girls
With its focus centred on impacting young women with blockchain coding knowledge, ConsenSys and Black Girls Code have decided to create a comprehensive blockchain technical training curriculum that will cover topics such as cryptocurrency, the fundamentals of blockchain technology as well as solving for user experience problems. Through this, young women of colour will be provided with everything they need to make an entrance into the blockchain industry.
According to a recent report by Forbes, young women between the age 7 to 17 across Black Girls Code chapters in Oakland, New York City, Atlanta and Johannesburg, South Africa will be the focus of the training program.
This partnership program will represent the very first blockchain training program on a national scale for young women of colour.
The Black Girls Code Token
Using the black girls code token, these young girls will be able to practice what they have learned. They will use the token to create their own cryptocurrencies as well as their own smart contracts.
So far, about 60 students have been introduced to blockchain basics (from Solidity development to aspects of cryptocurrency philosophy) through the program.
Speaking about the effectiveness of the project, Kimberly Bryant, Black Girls Code's CEO stated that:
"Our BGC tech divas have embraced blockchain technology with vigour and are excited by its potential to create equity and impact on a global scale. This partnership is an extremely important addition to an already vibrant ecosystem which will flourish by this influx of fresh ideas, perspectives, and insights."
CannaSOS Launches its Anonymous Cryptocurrency Wallet, PTPWallet, for Android and iOS Users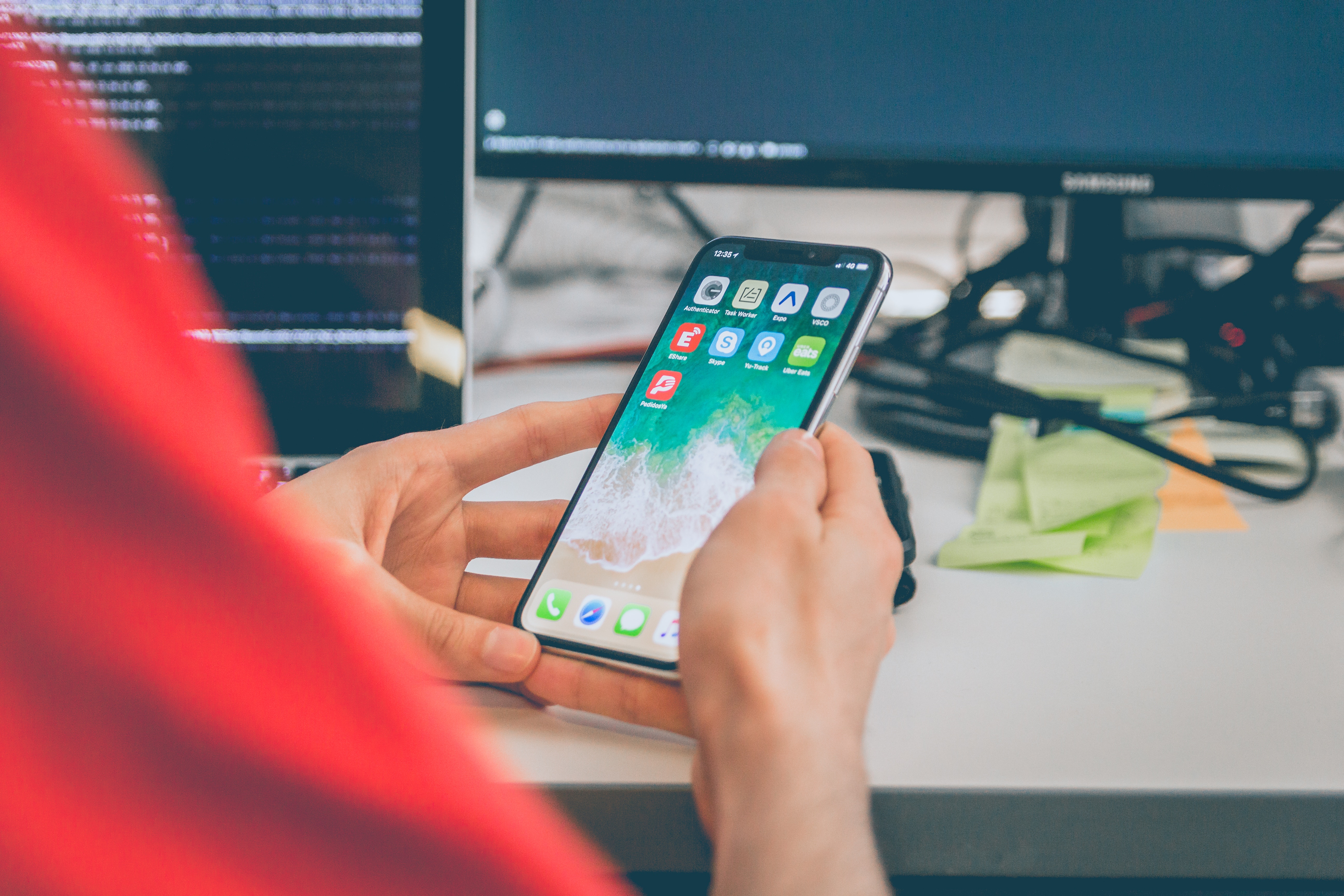 CannaSOS has completed the development of its PTPWallet – a hybrid cryptocurrency wallet that has been created to connect businesses and users in the crypto space. The mobile wallet was launched on the Apple App Store and Google Play Store and is now available for download.
CannaSOS' Contribution to the Cannabis Industry
CannaSOS is a social platform for the Cannabis industry that hopes to change the way cannabis enthusiasts interact with their peers and businesses. The company developed the PTPWallet in order to address the need for a payment processor for the cannabis industry. However, a change in the company's long-term objectives saw CannaSOS develop a wallet that would serve all industries worldwide.
Oleg Cheine, the President and Founder of CannaSOS Corp, said in a press release: "We are very happy and proud to announce that after 11 months of development, PTPWallet is finally live on Google Play Store and Apple App Store. We see the application bridging the gap in the retail sector; something that is crucially missing in the crypto industry."
The PTP Wallet
The team behind PTPWallet considers it a "revolution". This is based on the fact that the cryptocurrency wallet includes a centralised and decentralised technology that seeks to ease the use of its users. Although funds that are sent or withdrawn from the PTPWallet undergo the normal decentralised way, all transactions made within the wallet undergo centralised technology. This means that all transactions done within the wallet are instantaneous, fully anonymous and that the platform can process millions of transactions each second.
The PTPWallet has an inbuilt referral program and a game called 'Drain the Bank' that is akin to a lottery. In addition, the wallet provides users with the ability to build a business page as well as build a loyalty program that provides users with cash back in crypto for purchases they make. The wallet also gives users the ability to send digital currencies via email and SMS making it the only wallet with such a feature.
Cheine went on to add: "After conducting many surveys, businesses, for example, don't really care about decentralised or centralised technology. They all want to use crypto but have to deal with slow transactions speeds and for there to be too much transparency – which could lead to potential hacker attacks or robberies. So, what we did is we incorporated both centralised and decentralised technology, flopped in a bunch of cool new features and now businesses are more connected with our users. The app is free to use and setup takes only around three minutes when you include the business page and loyalty program."
CannaSOS gave users who installed and tested the PTPWallet 1,000 crypto coins for the first six days after it launched in order to celebrate the launch of the app. Users who download the app after the first six days will get 800 crypto coins for the next six days and the coin amount will keep decreasing.
The app is currently available on both Apple App Store and Google Play Store.