Could Blockchain-Powered Anarcho-Capitalism Thrive in Africa?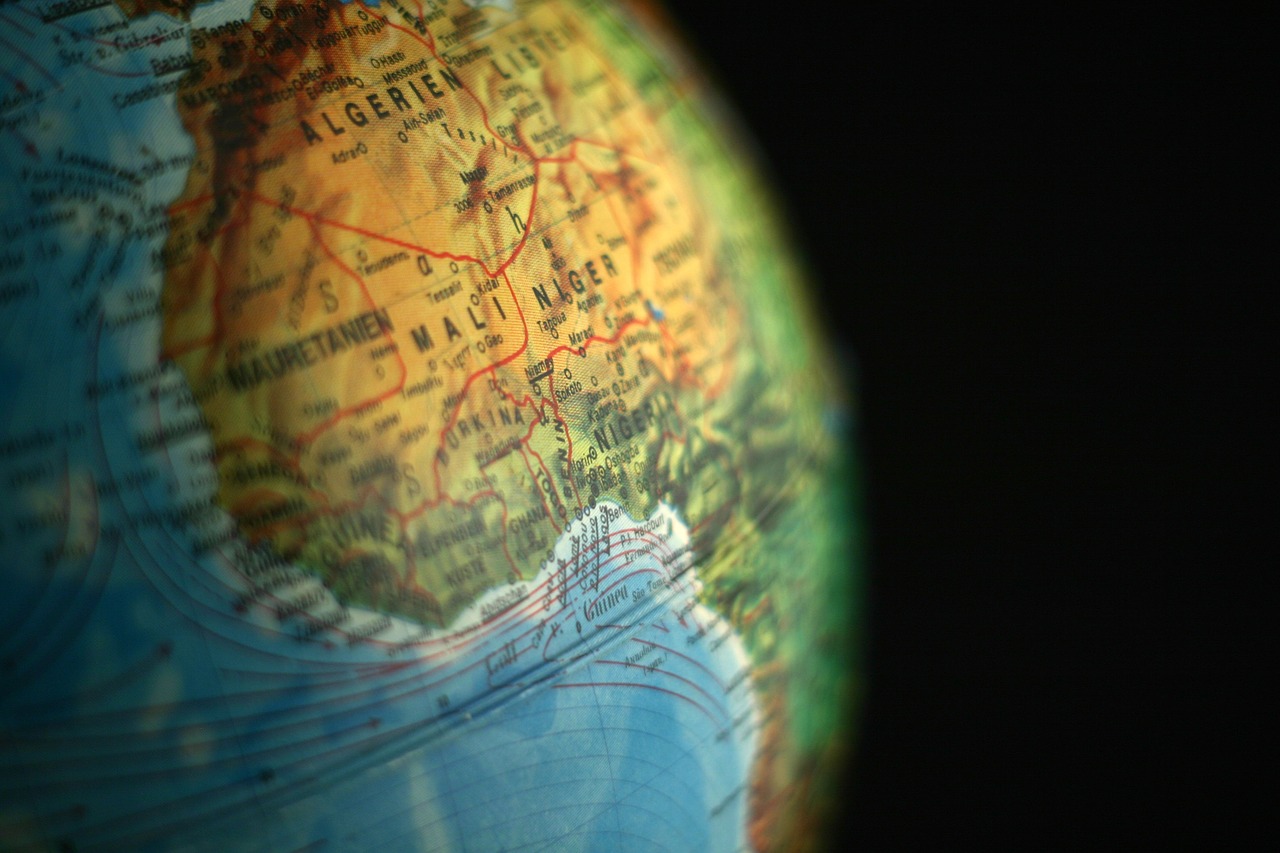 Africa is home to some of the most corrupt governments in the world. According to the Transparency International Corruption Perception Index 2017, 11 out of the 20 most corrupt countries are located on the African continent. These nations are also among some of the worst performing countries when it comes to socio-economic development.
This data suggests that the state is at least partly responsible for many of the economic and social challenges faced by Africans today. This begs the question: "Would African nations fare better if they were not restrained by the state?"
In this article, we will explore a political school of thought called anarcho-capitalism, which promotes the replacement of the state with a free-market based system that empowers citizens through self-ownership and private property and whether blockchain-driven anarcho-capitalism could provide a viable alternative model for socio-economically struggling nations in Africa.
What is Anarcho-Capitalism?
Anarcho-capitalism, also referred to as libertarian anarchy or free-market anarchism, is a political philosophy that advocates the elimination of the centralised state in favour of individual sovereignty and free markets.
Anarcho-capitalists believe that in the absence of statute societies self-regulate through what is referred to as spontaneous order – an order which emerges as a result of the voluntary activities of individuals and not one that is created by a government.
In an anarcho-capitalist society, instead of having government-run public sector institutions such as law enforcement and courts that are funded by taxation, these services would be operated by privately-funded businesses who are chosen by consumers in the open market. This, in turn, should create a more efficient economy with better services.
Legal disputes would be resolved using tort and contract law through dispute resolution organisations as opposed to through punishment determined by political monopolies, which tend to become corrupted.
As opposed to the public image of anarchy, which often associates this political concept to chaos and lawlessness, anarcho-capitalism is based on the non-aggression principle (NAP). In simple terms, the non-aggression principle states that you should not assert aggression towards others or their property as this is deemed unethical.
Anarchism is also often linked to left-wing political schools of thought such as socialism and communism. However, while there is a large anarcho-communist community, not all anarchists are opposed to private ownership of property and free-market economics. In fact, the anarcho-capitalist movement has been growing in recent years in places like the United States and Europe due to the dissatisfaction with the performance of recent and current governments.
The term "anarcho-capitalism" was coined by Murray Rothbard, an American economist, historian and political theorist, in the 20th century. Rothbard believed that:
"Capitalism is the fullest expression of anarchism, and anarchism is the fullest expression of capitalism."
Anarchism in Africa
Africa is not foreign to anarchist societies. Author Sam Mbah and I. E. Igariwey suggest in their book, 'African Anarchism: The History of a Movement', that many traditional African societies were built on anarchic elements and lacked state-like hierarchies.
"To a greater or lesser extent, all of […] traditional African societies manifested "anarchic elements" which, upon close examination, lend credence to the historical truism that governments have not always existed. They are but a recent phenomenon and are, therefore, not inevitable in human society. While some "anarchic" features of traditional African societies existed largely in past stages of development, some of them persist and remain pronounced to this day."
"What this means is that the ideals underlying anarchism may not be so new in the African context. What is new is the concept of anarchism as a social movement or ideology. Anarchy as an abstraction may indeed be remote to Africans, but it is not at all unknown as a way of life. This is not fully appreciated because there is not as yet a systematic body of anarchist thought that is peculiarly African in origin," the authors wrote.
How a Blockchain-Powered "Decentralised Economy" Could Disintermediate the State
The power of decentralised applications (DApps) and the new "decentralised economy" lies in the disintermediation of central authority. This does not only apply to businesses who act as intermediaries (such as financial institutions for financial transactions for example) but can also apply to public sector institutions.
Through the adoption of decentralised services, many centrally governed services that governments (aim to) provide could be largely replaced. The issuance of identities, business lending, asset and land ownership, startup funding, legally binding smart contracts, a direct peer-to-peer sharing economy, and decentralised digital currencies are among the possibilities that blockchain technology could provide to disintermediate many of the state's functions.
The issuance of digital identities could be performed using a blockchain-powered database that does not require a centrally governed authority to oversee it. Instead, individuals could create their identities on the platform, and third parties who may require information on the individual could access it with the individual's permission.
Business lending, as well as startup funding, which is often conducted through government grants or investment schemes, could be run by the private sector using blockchain solutions instead. Business lending, for example, could be performed on a peer-to-peer lending basis where investors lend to businesses directly without an intermediary taking a cut. Startup funding, on the other hand, could be conducted through initial coin offerings or security token offerings.
Asset and land ownership and transfers could be conducted on blockchain-based platforms for all stakeholders to view in a transparent and immutable manner. This way, there would be no need for public sector officials to become involved in the process and fees – and the potential for corruption – would thus be reduced.
Contractual agreements between businesses and individuals could be coded into immutable self-executing smart contracts, which would reduce the need for centrally-governed courtroom interventions in the matters between individuals and businesses. Moreover, the widespread adoption and societal implementation of smart contracts could drastically reduce the need for laws and bureaucratic legislation.
A true peer-to-peer sharing economy could also be created using blockchain technology, which could replace many public sector services with private sector solutions such as specialised healthcare or transport services, for example.
Furthermore, decentralised digital currencies such as bitcoin would eliminate the need for a central bank to meddle in the monetary affairs of a country and could empower citizens to "be their own bank" as opposed to relying on financial intermediaries to conduct their financial affairs.
Could Blockchain-Powered Anarcho-Capitalism Work in Africa?
It is difficult to know with any degree of certainty whether socio-economically struggling African nations would benefit from introducing blockchain-driven anarcho-capitalism as there have been little to no anarcho-capitalist societies to date.
According to freeblr, anarcho-capitalist societies have existed in the past, most notably in Celtic Ireland from 650 to 1650 and in the Icelandic Commonwealth from 930 to 1263. However, as these historical instances of anarcho-capitalism date back several hundred years it is difficult to determine whether these societies were truly 100 percent stateless and capitalist, and how well these societies functioned.
Anarcho-capitalism thus remains largely a political ideal and theoretical model that stands untested in modern history. This makes it difficult to judge whether an anarcho-capitalist society would flourish in countries that have suffered under corrupt governments.
In theory, however, anarcho-capitalism has the potential to create more wealth for a larger number of people in a society where it would be introduced. If you take away the state and its restrictive regulations, crony capitalism, and taxation, entrepreneurship and innovation could thrive while workers would be able to take home their entire paycheck as opposed to giving a share to their politicians.
The economy, in an anarcho-capitalist society, would become more efficient as private companies would have to compete to offer the best possible products and services that the consumer can then choose from. That would mean lower prices, higher quality products, and better services than in the current state of the economy.
Interestingly, one could argue that a high degree of economic and entrepreneurial freedom already exists in most African nations due to its thriving informal sectors that stay mostly untouched by government rules and regulations. Vendors in poor areas, for example, are often able to sell their goods wherever they please without government interference and taxation is only sporadically enforced in many African slums. This would suggest that anarcho-capitalism can be found in pockets of Africa's society today.
The lack of effective state-led policing in many African nations would also feed into this argument as punishment for crimes is often enacted by local communities themselves as a form of self-governing, which could be considered as quasi-dispute resolution organisations.
In light of Africa's experience with anarchy in many of its traditional societies, the lack of state-control in many of the poorer parts of the continent, and African citizens' general distrust of governments and their institutions would suggest that the continent may be fertile ground for anarcho-capitalism. Through the widespread adoption of decentralised blockchain solutions, many of the government's functions could be disintermediated and would thus become redundant, which would also feed into the argument that anarcho-capitalism could potential thrive in Africa.
Whether struggling African nations would be better off through the adoption of a free-market economy without government interference will remain unknown until the first libertarian society that embraces anarcho-capitalist ideals comes to fruition on African soil.
Unfortunately, due to corrupt government officials and the omnipresent corporate cronyism found all over Africa, it would be an uphill battle for the brave souls who attempt to create a free society based on the non-aggression principle, individual liberty, and personal financial sovereignty.
Mauritius-based Horizon Africa Launches Blockchain Education Platform for Africans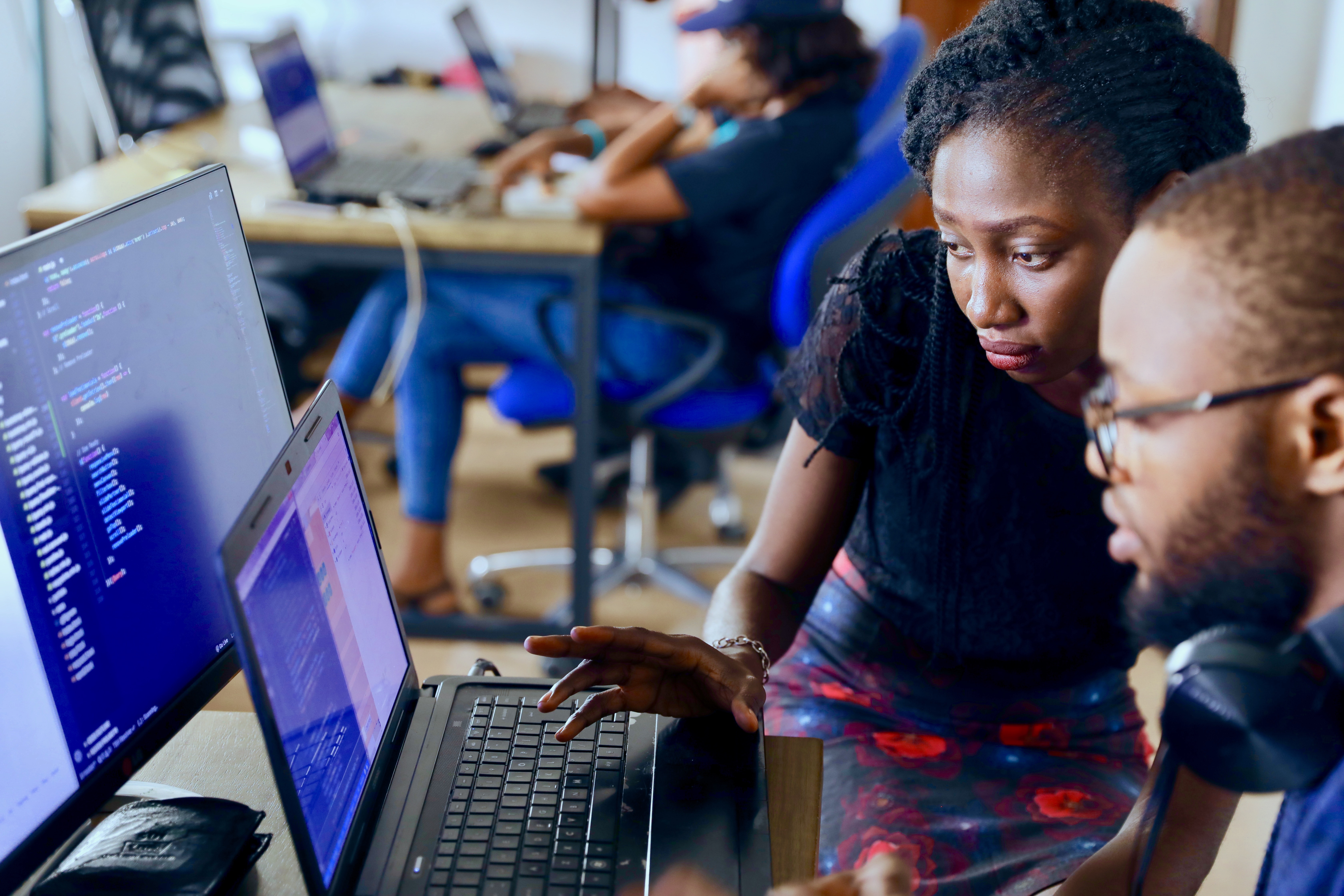 Mauritius-based technology firm Horizon Africa has launched a new platform aimed at educating Africans about blockchain technology and encouraging startups, corporations and public sector institutions to utilise it.
An Ethereum-based Network for Africa
Horizon Africa is an Ethereum-based blockchain platform that offers blockchain solutions and facilitates DApp development. The Horizon Africa Blockchain Network (HABN) aims to apply blockchain to a number of industries including fintech, digital healthcare, education, governance and more.
According to the company's co-founder, Suyash Sumaroo,
"Even though the public Ethereum (blockchain) has been available for years, the blockchain landscape in African countries has not developed much. There is a gap which is being filled by Horizon Africa. Its focus is not about creating a network or increasing the value of its token, but instead to allow people to learn about using the network. Building prototypes and ultimately real solutions is a large part of the mission," he stated in an ITWeb Africa interview.
To make this dream a reality, Horizon Africa aims to involve African developers in the creation of blockchain solutions. The HABN network will provide a 'test bed' for local developers to design and deploy DApps that solve specific challenges in areas such as identity management, land registry, supply chains, gaming, and agriculture.
Sumaroo believes the uptake of blockchain-based products in Africa will increase within five years. He argues that Horizon Africa's platform will play an important role in enabling African companies, startups and governments to learn about the technology, develop an implement blockchain systems.
Investing in Jobs of the Future
The platform launch comes after comments shared by the President of the African Development Bank (AfDB), Akinwumi Adesina, at the 2019 Mo Ibrahim Governance Week, where he urged African governments to move away from "investing in the jobs of the past, but rather in the jobs of the future."
He stated that Africa should position itself to maximise on the opportunities brought by digital technologies such as blockchain, AI, big data analytics, and 3D printing. Sumaroo mirrors the same belief and reiterates that blockchain technology will play a critical role in industries such as finance, agriculture and the public sector in the future of Africa.
How to Bridge the Gap Between Blockchain Hype and Adoption in Kenya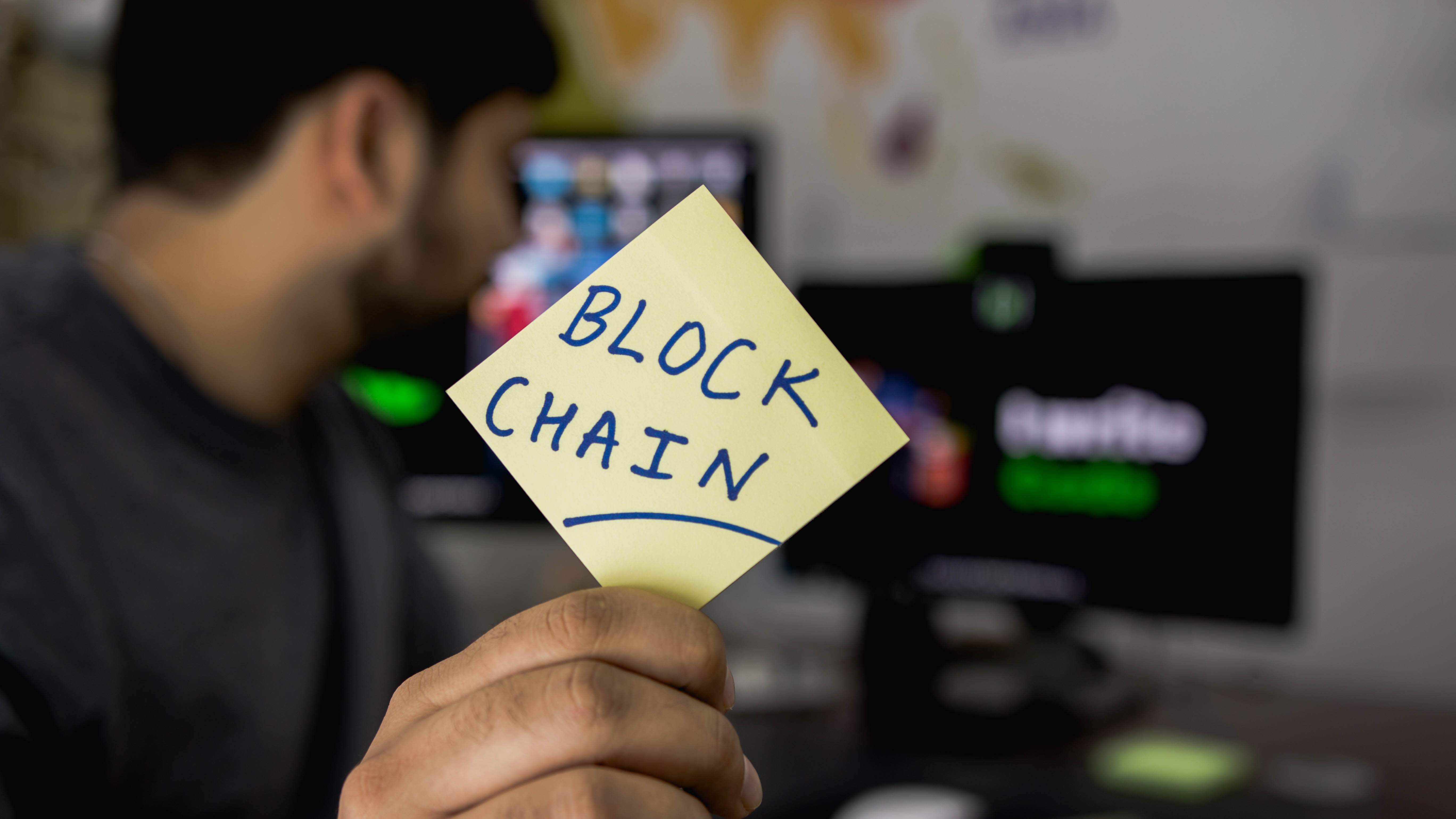 The blockchain has garnered a lot of hype thanks to its potential to disrupt various industries from healthcare and banking to the supply chain and elections. However, there is still a huge gap between blockchain hype and actual implementation.
BitcoinAfrica.io spoke with Kingsley Ndiewo, CEO of Nairobi-based blockchain development and education startup Funtrench, to hear his views on how this gap can be bridged.
Awareness is Everything
The first step towards moving from a lot of talk about what the blockchain could do to adoption is awareness. According to Ndiewo, the Kenyan government and the private sector should spearhead the sensitisation of civil servants, policymakers, and the public.
"When government functionaries are well-informed about the technology itself then they can better push for adoption within government bodies and recognise the benefits that accrue from widespread adoption. Institutions such as NITA and TVET can be equipped to train blockchain skills at a vocational level through private sector partnerships," he said.
The National Industrial Training Authority (NITA) and the Technical and Vocational and Educational Training (TVET) programs focus on instilling hands-on skills to learners. Ndiewo believes that for blockchain technology adoption to actually happen, hands-on training is important as well.
Moreover, for real blockchain adoption to take place in Kenya, the private sector needs to develop market-ready blockchain solutions.
"Only by well-implemented and viable solutions being in use can adoption become possible. A sensitised government will provide opportunities for the private sector to implement blockchain-based solutions," he added.
To this end, little is being done towards increasing awareness and executing blockchain-based solutions in Kenya.
For instance, the Kenyan government created a Blockchain and AI Taskforce in 2018 whose report is yet to be released publicly while only a handful of companies – such as Twiga Foods and the Kenya National Chamber of Commerce and Industry (KNCCI) – have announced partnerships for blockchain-based solutions.
Leading by Example: Blockchain Solutions and Education
With less than a year in the blockchain space, Funtrench is eager to make a change with its three blockchain-based solutions, Ndiewo noted.
The first solution the technology company is working on is a portable DLT. This solution will offer a portable solar-powered blockchain network.
The second solution is SACCO Chain, a mobile app that seeks to solve the challenge of fractional ownership of machinery, vehicles, and other assets.
Ndiewo explained: "Fractional ownership is a key aspect of table-banking and SACCO operation in Africa. The solution will manage member elections on investment and administrative decisions and manage revenue distribution and virtual meetings."
The third solution is Ganji, a cross-border payments and asset exchange platform. The solution solves the issue of cross-border trade in Africa and the high-cost of remittances.
Additionally, Funtrench has partnered with US-based certification company Blockchain Training Alliance (BTA) to offer blockchain education courses such as Blockchain Business Foundations, Blockchain Security Professional, Blockchain Solutions Architect, Blockchain Developer Hyperledger, and Blockchain Developer Ethereum.
The Nairobi-based startup is also working with organisations such as Oshwal College, AkiraChix, BlackRhinoVR, Kesholabs, Hyperledger Community, Kenya's Blockchain & AI Taskforce, and Botlab to promote the blockchain and other emerging technologies in Kenya.
Most Kenyan Companies Will Adopt Blockchain in the Next Five Years
In the next five years, the Funtrench CEO envisions an environment where most businesses, including SMEs, will have deployed blockchain solutions in their operations. Moreover, he expects that blockchain solutions in Kenya will be prevalent in government agencies where they will be used to enhance transparency and secure data.
"We expect that blockchain solutions will be as commonplace as databases and their benefits will be more deeply understood by the general public. This will increase confidence in systems that employ blockchain technology and subsequently increase demand for blockchain-savvy professionals," Ndiewo concluded.
Linum Labs Announces Decentralised Healthcare R&D Funding Platform 'Molecule'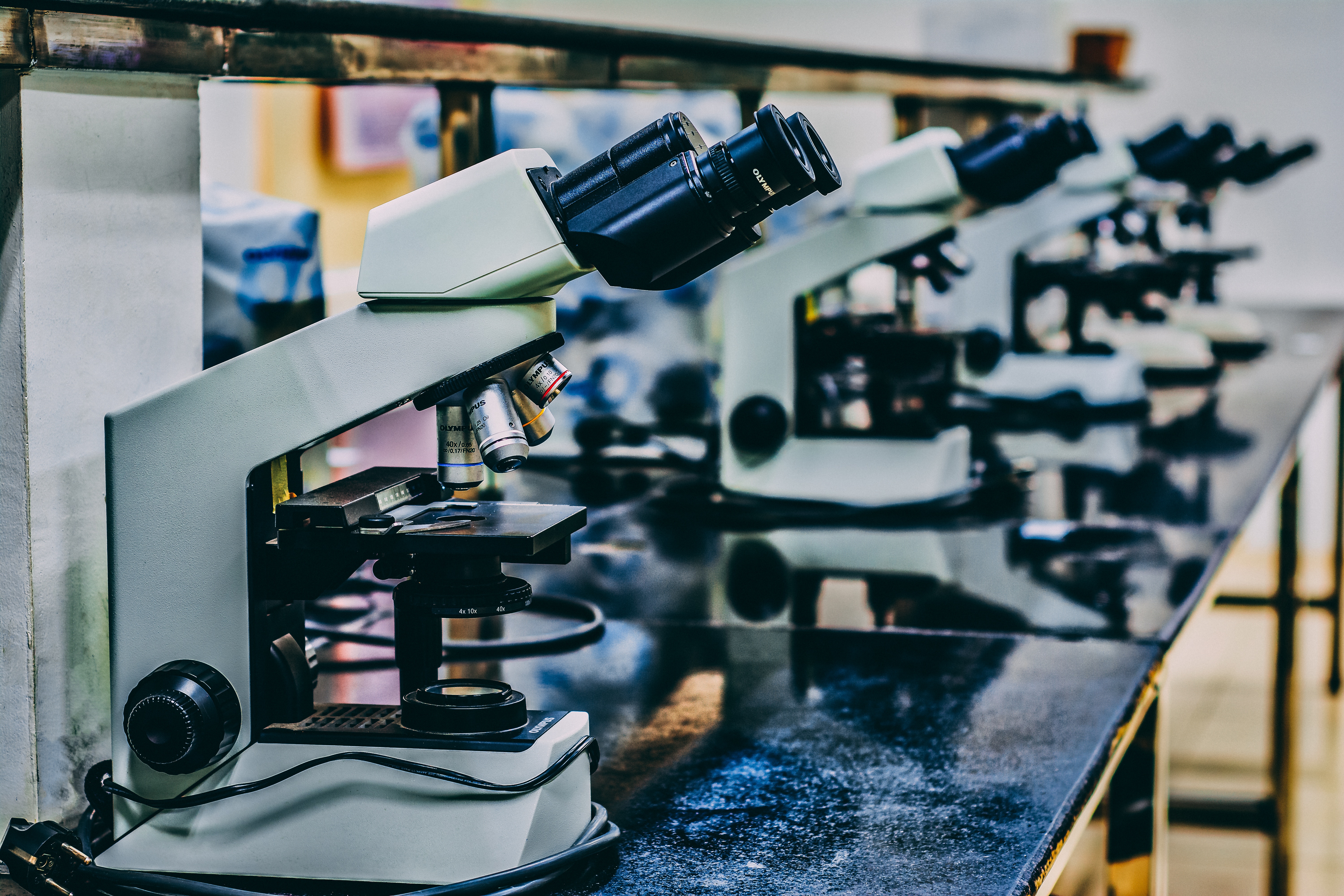 Blockchain development company Linum Labs has announced the launch of a decentralised open-source funding platform to fast-track innovation in pharma called Molecule.
The Molecule Platform
Linum Labs, which deals with blockchain-based solutions in healthcare and identity, has created the Molecule platform in order to bring together industry, patients, and scientists in an open collaborative market where drug development can be advanced.
The open platform allows participants to contribute funds towards drug development, thereby, achieving Lunum Labs' goal of distributing cost and risk.
To achieve this, Linum Labs is leveraging blockchain technology and open science to build a fair and accountable market-based platform for the research and funding of pharmaceutical intellectual property.
The Decentralised Answer to the Pharma Research Monopoly
Molecule aims to solve the problem of the monopolisation of research in the pharmaceutical industry, reduced trust, and the expensive, risky, and slow nature of drug development.
Paul Kohlhaas, CEO of Linum Labs, stated: "The pharmaceutical industry faces an innovation crisis caused by the challenges around drug development and the monopolisation of IP. Bringing a drug to market is a high-cost, high-risk, and slow endeavour, and it is generally large organisations that single-handedly shoulder these burdens, leading to massively inflated prices and a lack of innovation."
Molecule solves these challenges by offering a low-friction crowdsourcing research and funding platform that reduces risk to investors and IP creators in an inclusive environment.
"Molecule enables new economic incentive models for distributed R&D that leverage open science, Web3 and bonding curves to create a fair and accountable market-based platform for the discovery and funding of pharmaceutical IP. The ecosystem aims to align all stakeholders to collaborate in order to move away from environments where only 'blockbuster drugs' get approved for development, and towards a more patient-focused approach," Kohlhaas added.
Development
Linum Labs AG started building Molecule in early 2018 on behalf of Swiss non-profit, the Molecule Foundation.
The next stage of "development will include further iterations of the initial proof-of-concept, leading into a minimum viable product," Linum Labs writes in a statement. This stage will be backed by a financial round that will begin in the second quarter of 2019.
Linum Labs is presently hiring and looking for partners to back the Molecule platform.