How to Mine Monero Using Your Home Computer: A Beginner's Guide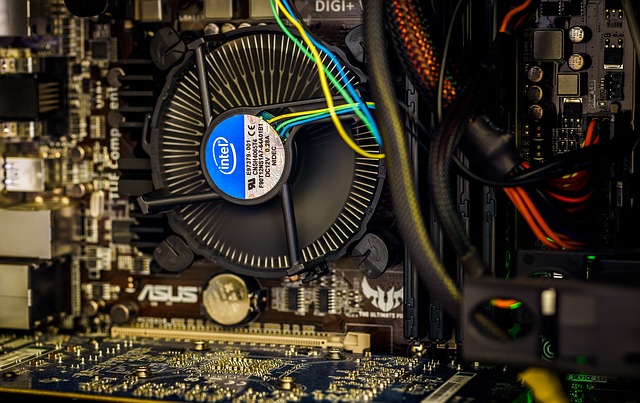 Monero is a privacy-focused cryptocurrency that resonates with a large number of users who are disillusioned with the level of financial privacy that public blockchain-based cryptocurrencies such as bitcoin and litecoin offer. Apart from offering users anonymity, Monero mining can be a profitable venture due to its CryptoNote protocol which is resistant to ASICs mining and enables anyone to mine Monero using a CPU.
Introducing Monero
Launched in 2014, Monero (XMR) has a number of features that set it apart from cryptocurrencies. Users are able to enjoy a higher degree of privacy since their balances are not broadcasted on the blockchain as is the case with bitcoin. This is made possible by the use of ring signatures, which operate by mixing a user's account keys with public keys from the Monero blockchain to create a ring of "signers" and thus shielding users balances on the network.
Furthermore, privacy is also reinforced through stealth addresses to obscure the details of transacting parties. Stealth addresses are one-time addresses, generated randomly on behalf of the buyer on each transaction. This makes transactions on the network untraceable.
Monero Mining
In proof-of-work cryptocurrency networks, mining refers to the process of miners contributing computational power to validate transactions and maintain the network. For instance, bitcoin miners generate hashes to solve complex algorithms to create blocks of validated transactions and include them in the Bitcoin blockchain. For their effort, successful miners are rewarded with new bitcoin. This reward works to incentivise miners to contribute to the processing power of the network.
The algorithms are solved by means of a hash function that produces a result within a certain range. In other words, a hash function takes a measured input and gives out an output of a specified length. In regards to bitcoin, the SHA256 is the hash function used. The hash rate is the computing speed necessary to solve a puzzle in the bitcoin code. The higher the hash rate the more likely a miner can succeed in finding the next block and receiving the reward.
Having said that, because of the level of difficulty of finding the correct output, mining can be an expensive and power intensive affair. In the early days of bitcoin mining, you could use a CPU or high-speed video processor cards. Nowadays that is no longer possible. The processing capabilities and high energy requirement needed can only be achieved through specialized ASICs hardware for bitcoin.
The high cost of specialised hardware coupled with the power needed prevents many people from mining bitcoin.
Monero, on the other hand, offers opportunities when it comes to mining. To begin with, since its based on the CryptoNote protocol, you can mine monero on a CPU or using a GPU. The hashing algorithm used in CryptoNote systems is known as 'CryptoNight' and was designed to build a more level and decentralised cryptocurrency.
Digital currencies that incorporate the CryptoNight hashing algorithm are AISC resistant, which means they cannot be mined using ASIC hardware. CryptoNight is built to take advantage of AES-Ni instruction, which allows for CPU mining with some of the work done by CryptoNight already being performed by hardware on modern consumer machines.
How to Mine Monero (XMR) on your PC
Monero is one of the few cryptocurrencies where you can still make money mining as an individual. A decent i5 or i7 should still make you a decent return and get you started.
Here is a step by step guide to CPU mining XMR on Windows:
Set up a Monero Wallet: You can use MyMonero.com to create an account and ultimately set up your wallet. Ensure you save the string of words it gives you since that will be your password. Once you obtain this do not forget to copy your Monero address.
Download the Miner and extract xmr-stak-cpu: Use this download link and choose xmr-stak-cpu-win64-zip.
Determine the number of threads you should use: You must first examine how much cache and cores your CPU possesses. For instance, your CPU has 4MB cache and 4 cores. To decide how many threads you require to divide your cache by 2MB. This way you only need 2 threads, which is the result you get after 4MB/2MB. In a different scenario, your CPU has 16MB and 8 cores. The assumption would be you require 8 threads, which is not the case. If the number of threads you need to use is equal to the number of cores you subtract one. You can still work with 7 threads since it is not necessary to use all the cores and that is why we subtract one.
Edit the config file: Here is an example of a config file. The threads you plan to use will be placed in the section under 'cpu_threads_conf' The file limit is seven threads so feel free to remove any you deem necessary. Also, remember to switch the wallet address at the bottom, to your wallet's address.
Load Huge Pages: In the config file you will notice a section showing how to allow huge pages on Windows.
Execute XMR-STAK-CPU: Browse your xmr-stak-cpu folder and start up the 'xmr-stak-cpu' executable file. You are now mining XMR on your CPU.
As you can see from this guide, It is relatively to get started with mining Monero as you do not requite expensive mining hardware as is the case of bitcoin. Moreover, Monero has established itself as the leading privacy coin and has cemented its spot in the top 20 largest cryptocurrencies. That means it has a lot of upside price potential which could boost your Monero mining profits.
REVEALED: 10 Biggest ICO Scams Swindled $687.4 million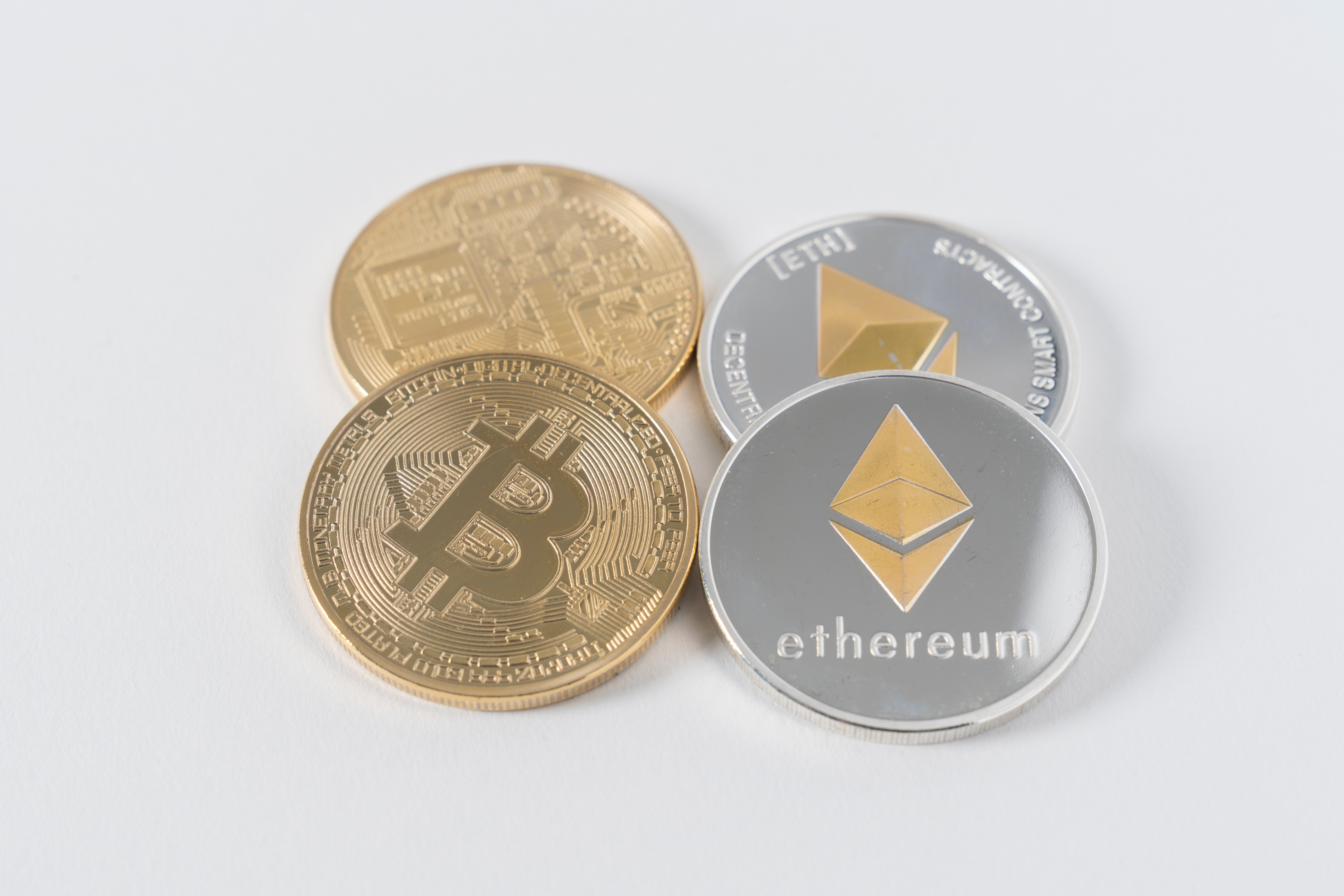 Initial Coin Offerings are one of the most tempting investment options for those hoping to profit from the ever-evolving world of cryptocurrency. However, the lack of regulation has allowed ICO investors to become targets of sneaky schemes.
Though ICOs have snowballed, with more than 750 being invested in during 2018 alone, the number of scams has also steadily risen, with more victims of fraud falling prey to cryptocurrency criminals.
Following Satis Group's revelation that approximately 80 percent of 2017 ICOs were identified scams, new data from Fortune Jack has found that just ten of the most high-profile ICO scams have swindled $687.4 million from unsuspecting investors.
In fact, Pincoin and iFan scam stole $660 million, with an estimated 32,000 investors falling prey to the money-making plot from Modern Tech.
As cryptocurrency continues to dominate headlines, more investors are pouring cash into ICO schemes in the hope of turning a quick profit. And with more than 150 scams listed on popular website Deadcoins, it's easy to see how inexperienced ISO investors are being suckered.
The losses have become so prevalent that the US Securities and Exchange Commission (SEC) launched its own ISO scam in a bid to show investors how easy it is to set up such schemes.
The top ten most notorious ICO scams to date
| | |
| --- | --- |
| Scam name | Amount of money scammed ($) |
| Pincoin and iFan | 660,000,000 |
| Plexcoin | 15,000,000 |
| Bitcard | 5,000,000 |
| Opair and Ebitz | 2,900,000 |
| Benebit | 2,700,000 |
| Bitconnect | 700,000 |
| Confido | 375,000 |
| REcoin and DRC | 300,000 |
| Ponzicoin | 250,000 |
| Karbon | 200,000 |
Despite the SEC warning that ICOs "bring an increased risk of fraud and manipulation" due to the lack of regulation, the number of ICOs, as well as the amount invested, has increased over the past year.
In 2017 $6,240,046,555 was raised across 371 ICOs. However, in 2018 a staggering $20,074,423,238 has been raised across 789 ICOs to date.
This reveals a 222% increase in the amount raised in 2018 so far, compared to the full year of 2017. Additionally, there is a 113% increase in the number of ICOs in 2018 so far compared to 2017.
If Satis Group's suggestion that almost 80% of 2017's ICOs were identified scams is correct, 297 ICOs in 2017 may have been fraudulent. If this trend was to continue in 2018, 631 ICOs could be fraudulent.
Despite such shocking statistics, ICOs remain a relatively popular investment in 2018, with $20.1 billion being invested into ICOs so far.
The amount invested in ICOs in 2018 to date
| | |
| --- | --- |
| Month | Money invested ($) |
| January | 1,985,750,821 |
| February | 1,660,013,613 |
| March | 4,173,112,271 |
| April | 1,268,948,460 |
| May | 1,985,596,961 |
| June | 5,778,213,703 |
| July | 809,577,207 |
| August | 989,375,043 |
| September | 1,423,835,159 |
So, what are the red flags that may alert you to an ISO scam? The following were present in the most high-profile incidents:
Silence from companies when contacted by investors
Lack of a whitepaper and inconsistencies on the ISO website
Fake Linkedin Profiles of "the team" with stock images or stolen photos
Any text humourous or otherwise outlining a scam
Promise of fixed profit or guaranteed ROI
This guest contribution was provided by Fortune Jack. 
Wala is Financing a Ugandan Solar Power Program Using Cryptocurrency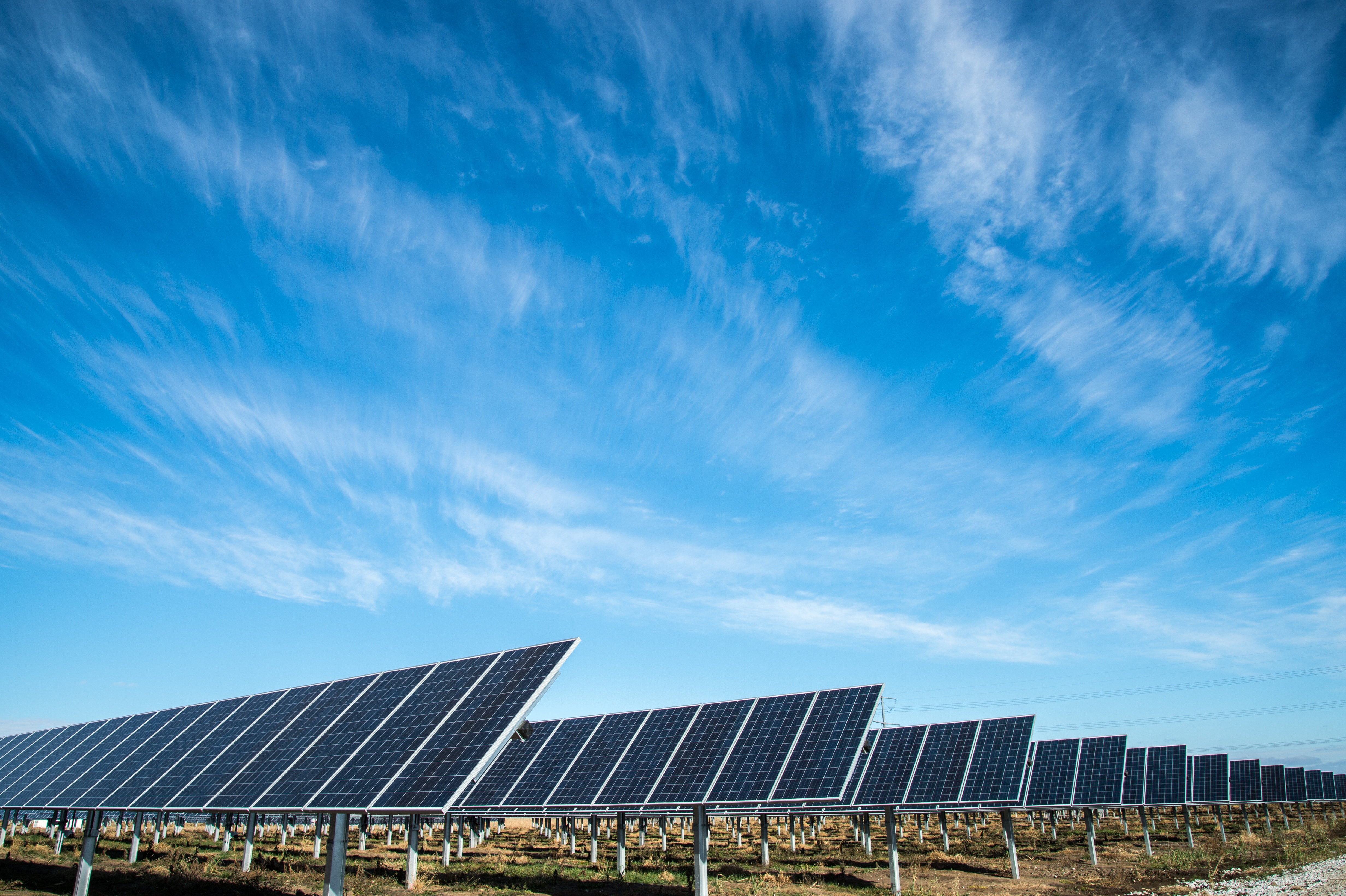 South Africa's Wala and CleanPath Emerging Markets (CP-EM) Uganda are collaborating to develop a solar programme that uses the cryptocurrency Dala as its main transactional currency to build a blockchain-enabled clean energy economy.
80 Percent of Ugandans Without Electricity
The CP-EM programme is said to cost about $1.5 billion. According to Tricia Martinez, the founder and CEO of Wala, it will provide 25 percent of Ugandans with clean energy.
According to Power Africa Energy 2018 Report, Uganda's current overall access rate is at 22 percent; with rural access at twelve percent and urban access at 52 percent. Uganda has one of the lowest electrification rates in Africa.
With the partnership employing Dala as its principle transactional currency, Ugandan consumers and vendors that are building up the ecosystem will get paid in Dala ($DALA). While CP-EM's solar programme aims to create utility-scale grid-connected renewable power systems to generate critical clean energy for commercial, industrial and residential consumers across Uganda. 
Ugandans Ready to use Cryptocurrencies
Martinez said: "The numbers we've seen since the launch of Dala have been staggering, and a large portion of our current users are Ugandan, so this partnership is a natural next step to allow users the opportunity to further benefit from using Dala. The high level of user traffic also shows us that Ugandans are ready to use crypto assets in day-to-day transactions,"
Prince Kudra Kalema of the Buganda Kingdom, managing partner and co-founder at CP-EM, was excited about the partnership. Kalema said: "By providing Ugandans with an opportunity to access clean energy through $DALA, we're fostering a more inclusive decentralised financial system not possible with legacy technologies."
The Ugandan Government is increasing support to the off-grid solar industry and adding strategies into the electrification plans and developing regulation to support private sector companies in this space.
RightMesh Partners with Golix Exchange to Improve Internet Connectivity in Uganda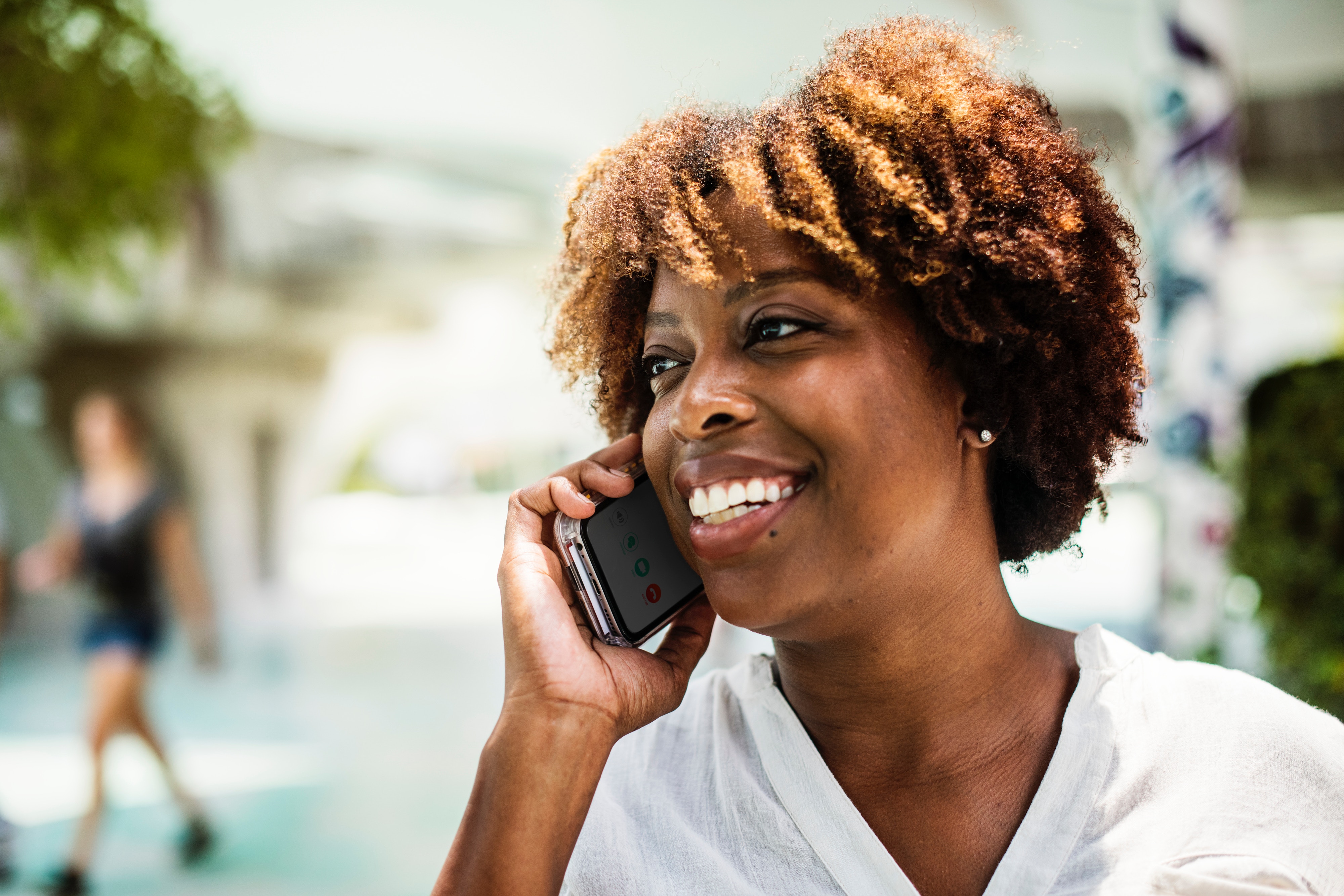 RightMesh, a connectivity company currently developing a decentralised mobile mesh network, announced that their RMESH tokens will now be listed on Golix in Uganda.
Golix, founded in 2014, is one of Africa's leading cryptocurrency exchanges with its headquarters in Zimbabwe. Golix joins RightMesh's mission of bringing online connectivity to the people of the African continent. This will be done by harnessing the combined power of a mobile mesh network, blockchain, and its own RMESH tokens within a self-forming, self-healing mesh network.
The integration of Rightmesh's software is easy in any application without additional hardware. The hardware infrastructure powering this initially is the individual users of Android phones.
In May this year, RightMesh announced the successful completion of a $30 million token sale.
"It's important for us to partner with like-minded companies focused on connecting the next billion users," said John Lyotier, RightMesh's co-founder.
"In order for us to start bridging the digital divide, we need people living in areas with poor infrastructure to have access to RMESH tokens so they can start connecting with each other using their smartphones," he added.
Lyotier said that Golix makes it easy for Ugandans to buy and sell cryptocurrencies. He also looks forward to working with them to have a real and lasting impact for people in the region.
Under the agreement, Golix users living in Uganda have access to the tokens, made available on September 10, 2018.
Uganda's Oppressive Social Media Tax
Since July 2018, Ugandans have had to pay a daily tax on social media apps due to an oppressive taxation law passed by parliament. These high costs of taxation have played a crucial role in limiting access to these important applications for many Ugandans. However, introducing a mobile mesh networking could avoid those high fees because data does not go through a central ISP. 
Golix CEO, Tawanda Kembo, said: "Internet connectivity in Africa has an interesting juxtaposition. The many that cannot afford internet connectivity mostly jump through hoops to get connections that are slow and have restrictions as to what content can be accessed."
"In Africa, it's very expensive to be poor. On the other hand, the privileged few who can afford good subscriptions mostly underutilise their internet subscriptions and pay for more than they actually use. By reducing the cost for the former to get connectivity, and providing a benefit for the latter for sharing their connection, RightMesh solves this problem for both demographics. We have needed a solution like this in Africa for years," added Kembo.
Purchasing mobile data from others once the protocol goes live, will be done using RMESH tokens. They are planning to launch RightMesh Soft Mainnet and release its first commercially available app in Q1 of 2019.