Blockchain in Africa: The Next Frontier – An Interview with Global Gaming Africa's John Kamara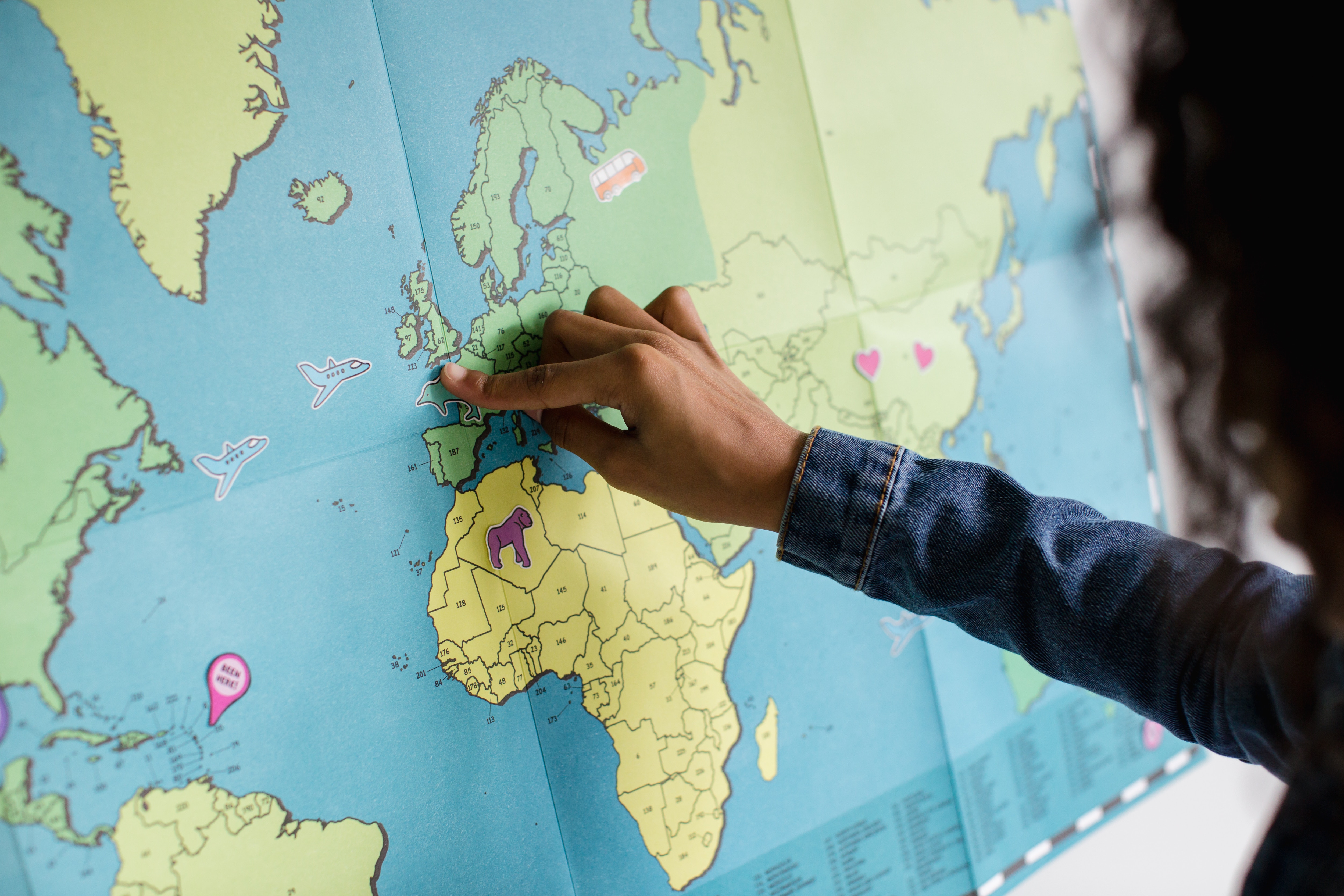 VALLETTA, Malta, September 19, 2018/ — What kind of solutions can blockchain technology offer the continent? Is Africa on the road to becoming a blockchain hub?
Africa is rising and technology is at the forefront of our growth as a continent. We have seen the explosion of the mobile space in the continent and how it has allowed a number of services and solutions to become easier. Blockchain is about to help solve a number of issues we are currently facing in the public and private sector. Pockets of blockchain innovation are fast springing up in innovation hubs across Africa, as the public and private sector alike seek effective new systems of record with trust embedded.
With Kenya, Nigeria, Uganda and South Africa among the countries taking the lead in blockchain experimentation, the financial sector looks set to be the continent's earliest big adopter. However, development and trials are also underway to apply blockchain technology to virtually every industry sector – from health and social development to retail and agriculture. Governments are exploring ways of using blockchain to aid corruption across multiple verticals and also to push value to service sectors.
One company planning to maximize blockchain's potential in Africa is Ecobank, a pan-African banking conglomerate with operations in 36 African countries. Ecobank's Fintech Challenge actively seeks out fintech innovations harnessing Blockchain, artificial intelligence, machine learning and other next-generation technologies.
Other countries like Kenya and Nigeria have either set up a blockchain committee or advisory programs to explore the opportunity. Some of the happenings in the private sector around blockchain education are also key to use case of the technology, i.e IBM research on blockchain and movement of trade in Africa.  ITEX, a payment solution company servicing multiple POS solutions and software for banks across Africa is exploring blockchain for security and trust.
From my perspective, Africa is looking at blockchain as a solution to solve some of the multiple problems we have, as we pioneer digital payment technologies in Africa as well.
As we move into the African future in technology blockchain represents a perfect decentralised and incorruptible 'truth engine' that cannot be hacked, which will help payments, SME trade and a number of identity management and transactional problems we have in Africa.
Nairobi and South Africa have implemented crypto-friendly laws and Kenya's president Uhuru Kenyatta has launched a blockchain and artificial intelligence task force. Do you think other African countries will follow suit?
Yes, more countries will follow and create other types of structures that will work for their economy based on their market need.
Some momentum has been gathered around the use of blockchain in Africa so far and throughout 2018. But what could be unusual is the role that governments and public sector organisations could play in raising its profile further. Typically, the development and application of emerging technologies is championed by the private sector before the public sector tends to take notice. Given that the potential use cases for blockchain align so closely with many public services, this is a technology where the public sector cannot afford to be sat in the passenger seat.
For example, the Blockchain Association of Uganda was established earlier this year to create a credible vehicle for driving standards for blockchain across industries in Uganda. The membership organisation also aims to make blockchain-related resources available to government and public-sector consumers.
We also see the evolution of the Blockchain centre for excellence positioned to provide education and train young developers on blockchain and how to build solutions that can solve African problems.
Do you foresee any difficulties with the implementation of blockchain systems? There are some concerns about the risk of crypto asset crime, including tax evasion and money laundering.
Bitcoin's wild skyrocket last year may well have turned the world's interest on to cryptocurrencies, but in Africa, we "still have a long way to go" before they will be considered legal tender, and as such are not of major interest. Governments are still struggling with how to manage crypto space and this is affecting the conversation around blockchain. Any decision to buy into a new cryptocurrency would be guided by the same criteria as other investment decisions, with a focus on avoiding the "cloud" created by the crypto buzz.
African Cryptocurrency exchanges – allowing people to trade various digital currencies against African currencies – may present a more valuable prospect in the short term, but overall, he leans away from the crypto proposition in favour of blockchain solutions. These, he says, will be far more attractive investment opportunities:  It will not be as straightforward as it may sound.
A lot of African banks and governments run when they hear the word crypto because of the effect they feel it will have on the economy and also loss of control. Issues around tax evasion are real and have to be discussed with clarity for us to find a way forward.
What potential does this have to revolutionize the lives of the unbanked, does it represent an opportunity to democratize the economy?
On the private sector side, it is a huge opportunity for the fintech and private sector space. Also, the drive for financial inclusion is one that bodes well for the crypto space in Africa.  We can already see a number of exchanges set up in Africa to take advantage of this growing opportunity.
Just as Africa skipped the early fixed-line telecommunication phases of the 20th century and moved straight on to mobile phone usage, could new blockchain tech provide it with a similar opportunity to bypass inefficient systems and leap into the future?
Yes, 1000% – blockchain is going to revolutionize the way we look at tech and solutions going forward in Africa.  And blockchain on mobile is the next frontier.
There is certainly a lot of buzz around blockchain tech and its potential to bring about change in Africa. In your opinion, is this sense of optimism realistic or are we jumping the gun a bit?
It is optimistic but needs guidance and clarity. It is also a huge educational opportunity for various private sector companies to create a whole new revenue and income stream. Africa is the land of milk and honey at the moment and blockchain is another form of milk that is going to become huge. Some interesting things happening in blockchain in Africa:
ITEX, one of the top payment solutions in Africa and specifically, Nigeria (over 14 years old), has exposure in over 23 countries throughout Africa and is currently working on an integrated Pan-African settlement platform on the blockchain.
Paxful has announced plans to establish a blockchain incubator hub in Lagos, Nigeria, as well as to run Blockchain and cryptocurrency events in Nigeria, Ghana and Cameroon.
AID:Tech and PharmAccess are harnessing AID:Tech's blockchain platform to collect and verify digital health data to make antenatal care more effective in Tanzania.
Kenyan real estate firm Land Layby Group plans to use blockchain to store land registry records, eliminating the existing real estate challenges of fraud, double ownership and false documents.
Kenyan startup 'Nurse in Hand', has signed a MoU with Apla Tech Company to build a blockchain-based accident and emergency response platform.
Blockchain start-up TariLabs has launched in Johannesburg, South Africa, with the aim of building the open source Tari blockchain protocol. The protocol is being constructed as a platform for the management, trade and use of digital assets, and will be merge-mined with the Monero blockchain.
The South African Reserve Bank (SARB) ran the Project Khokha proof of concept trialling a distributed ledger technology-based wholesale payment system in a 'real world' environment. It reported that the typical daily volume of the payments system could be processed in less than two hours with full confidentiality of transactions and settlement.
Jamborow, the Pan African B2B platform for financial inclusion in Africa is also building a blockchain solution to help secure data, transactional information and identity management for her clients in Africa.
These developments prove that the private sector and governments are taking blockchain seriously in the continent. The proof is in the drive of our private companies to explore and deploy funds into blockchain research as well as projects.
Distributed by APO Group on behalf of Malta Blockchain Summit.
*Readers should do their own due diligence before taking any actions related to the company, product or service. BitcoinAfrica.io is not responsible, directly or indirectly, for any loss or damage caused by or in connection with the use of or reliance on any content, product or service mentioned in this press release.*

ND Labs Launches Crypto Exchange Software Development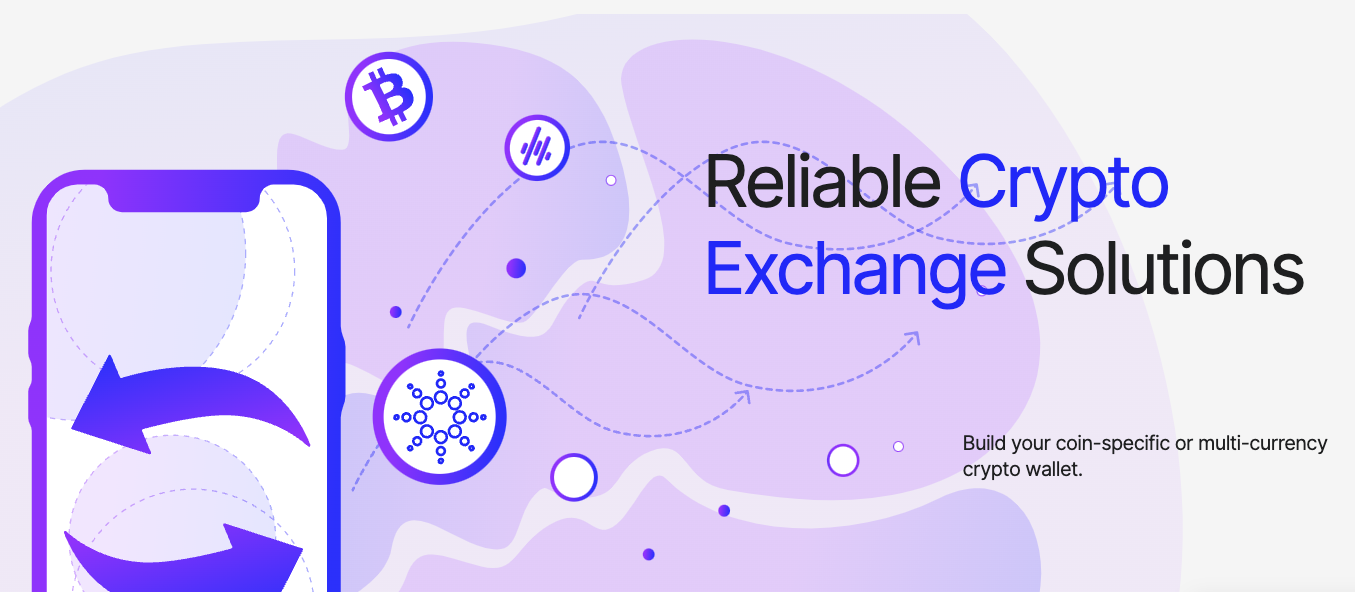 ND Labs, an international blockchain consulting and development company with offices in Poland and the United States, has recently announced the launch of crypto exchange development services.

ND Labs understands that cryptocurrencies are gaining even more popularity and predict their mass adoption in the future. Thus, the company offers full-cycle development services to IT businesses and non-IT enterprises from various industries, including retail, construction, oil & gas, etc.
Dmitry Khanevich, co-founder and CEO of ND Labs, commented on the news:
"Launching a crypto exchange is a good business idea. First, there is a growing demand for such platforms as digital currencies are becoming more widely used. Second, they can generate constant profit by charging fees for each transaction. Third, they are relatively easy to set up and maintain. Finally, they offer lots of flexibility, which makes them ideal for businesses of all sizes. If you lack the necessary skills or knowledge to build a crypto exchange, that's where our blockchain expertise will be helpful."
What is a crypto exchange?
A crypto exchange is a trading platform that allows users to buy and sell digital assets in a peer-to-peer manner, which means there is no third party involved. For instance, users can buy cryptocurrencies for fiat money and then trade them.
How to develop a crypto exchange platform?
Choose the platform type.

It can be a crypto trading app as well as a centralized, decentralized, or hybrid cryptocurrency exchange.

Build key features.

They include user authorization and verification, a trading engine, a crypto wallet, an intuitive user interface, and market and liquidity provider integration.

Add nice-to-have and advanced features.

They are manageable user profiles, portfolio tracking, push notifications, loyalty programs, a knowledge base, data analytics, NFT trading abilities, automated strategies, etc.

Meet regulatory compliance.

Depending on the jurisdiction you are going to work in, you will have to comply with GDPR, KYC, KYT, AML, and other requirements.
Develop a crypto exchange platform.
About ND Labs
ND Labs is an international company that offers blockchain consulting and development services. They build blockchain-powered solutions for businesses of all sizes from various industries, such as logistics, real estate, insurance, etc. The company's team consists of experienced blockchain professionals who focus on strategic outcomes and help clients generate long-term profits. 
Contact
For more details and updates, visit:
Disclaimer: This is a press release. Readers should do their own due diligence before taking any actions related to any company, product, or service mentioned in this article. BitcoinAfrica.io is not responsible, directly or indirectly, for any loss or damage caused by or in connection with the use of or reliance on any content, product, or service mentioned in this post. 

Get Lucky Tickets for World Cup Bets on 1xBit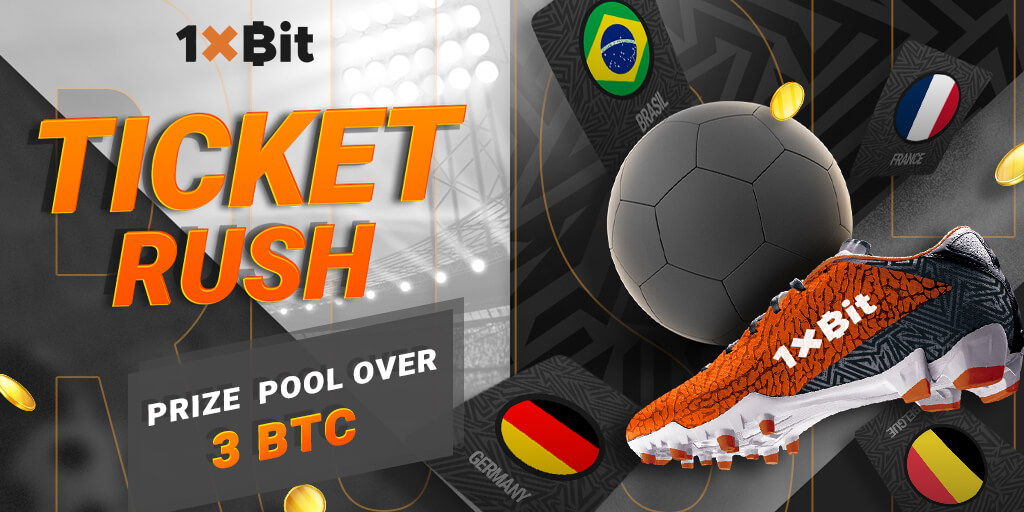 The long-awaited World Cup 2022 is here, bringing many opportunities to win big. Are you excited about seeing your favorite players on the pitch? Then the World Cup is an opportunity not just to do that but also to win big from your passion. 
Participating in 1xBit's Ticket Rush is all you need to have a fun World Cup experience. This tournament offers you the avenue to stay on top of the game, enjoying fascinating matches and securing impressive prizes.

1xBit has created Ticket Rush with numerous fanciful prizes that could change your entire gambling experience. With multiple prize draws designed to select many winners, you have a chance at winning big. The prize pool is 3 BTC, with numerous winners per category. 
To participate in the offer, you must log in or register on 1xBit. Proceed to the offer page, click "Take part," and bet on World Cup 2022!
Participants collect tickets for bets on World Cup 2022 matches. There are three ticket categories:
Individual match tickets – for bets on any World Cup matches

 

Supporter tickets – for bets on the picked 8 countries during the group stage

 

Play-off tickets – for bets on play-off matches

 
For the Individual match tickets prizes, the 1st place winner will emerge with 500 mBTC. The first-place winner in the Supporters' tickets prize draw goes home with 10 mBTC, while the first-place winner in the Play-off tickets prize draw will win 250 mBTC. 
1xBit: Your Best Bet
Ticket Rush is one of the many tournaments designed by 1xBit to help players profit from their passion while enjoying the World Cup. With 1xBit, you can rest assured about sumptuous prizes that make your gambling experience worthwhile.
As the fastest and leading crypto sportsbook, 1xBit is passionate about rewarding players' efforts in an exciting fashion. The platform provides its users with numerous benefits to maximize the crypto gambling space. 
You can make bets on 1xBit using over 40 supported cryptocurrencies. This crypto adoption eliminates the need for fiat currency. It removes the stress of first converting your cryptocurrency to fiat before depositing it in a sportsbook to bet on your favorite games. 
Instead, you can utilize these currencies directly, allowing you to maximize their value without losing any of it to conversion fees. Even more, 1xBit is constantly looking for relevant partnerships and new coins to add. 
You also enjoy instant payouts with zero fees. This allows you to enjoy your winnings without adversely affecting the platform's fee structure. 1xBit also provides educational blogs on crypto gambling to help you get started with the necessary tips to navigate the field. Whether a beginner or a veteran, 1xBit covers all you require.
Additionally, 1xBit offers users a Welcome Bonus of up to 7 BTC following their first 4 deposits – it gives you the required jumpstart to experience the platform and play your favorite games. 
Final Thoughts
All roads lead to Qatar for the 2022 World Cup, and you don't want to miss out on any match. With the Ticket Rush tournament, you can spice up your experience and win crypto!
Disclaimer: This is a press release. Readers should do their own due diligence before taking any actions related to any company, product, or service mentioned in this article. BitcoinAfrica.io is not responsible, directly or indirectly, for any loss or damage caused by or in connection with the use of or reliance on any content, product, or service mentioned in this post. 

Crypto Lists Announce Bitcoin Maximalist as Head of Content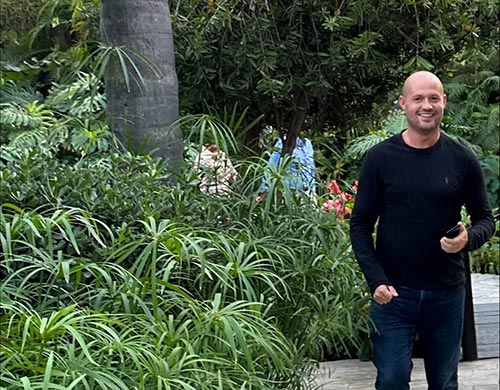 CryptoLists.com is delighted to announce the arrival of the new Head of Content, Tom White.
Tom is now a key member of the speedily growing crypto info site, with ambitions to take the content up a level and define and refine the tone of voice. A keen follower of crypto and Bitcoin, in particular on a personal level, he's well acquainted with blockchain and DeFi technology and has been investing in digital assets for some time.
In other news, Crypto Lists are also pleased to announce an updated mission statement and a new slogan: Crypto Done Smarter. 
As a native English speaker, Tom is well-positioned to take over the tone of voice and editorial oversight of the website, which was founded by two Scandinavians. Alongside this, Tom's main focus will be to ensure that fresh and informative news articles are released even more frequently, and reviews of new coins and brokers are published swiftly.
Tom White – A Bitcoin Maximalist?
While open to the potential of various altcoins, as somewhat of a Bitcoin Maximalist, Tom sees Bitcoin as digital gold of the new economy. A keen chart-watcher, he's excited about the next halving event in 2024 and seeing how high BTC can go during the next bull run. A bull run where he believes incredible new ATHs will be reached. A full review of Bitcoin with breaking news, FAQ, historical background, and the most recent updates can be found at https://www.cryptolists.com/coins/btc/. 
Things Tom will oversee
During his first week at the company, Tom has covered subjects surrounding changes within the traditional banking sector in regard to crypto, as well as a multitude of other topics. Being such a big advocate of Bitcoin and its potentially revolutionary capabilities, a topic he found especially interesting is how to survive on Bitcoin. He recently published a piece about Arnhem, a Dutch town that some call the world's only Bitcoin city. Alongside such specific topics, he will be making sure that the Crypto Lists brand voice is consistent across both the website and all externally facing written comms.  
Upcoming events in Africa
Tom will also write articles and releases about recent and upcoming Bitcoin and crypto events. In the near term, one such event is the Ghana DeFi Summit 2022.
Crypto Lists – Crypto Done Smarter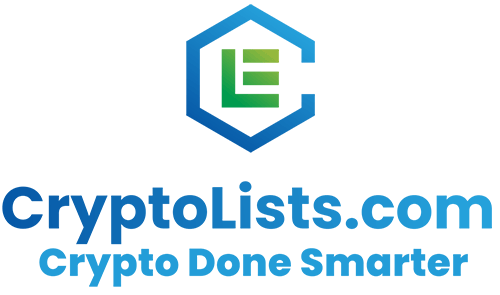 Tom also brought his creative mind to the forefront when brainstorming the new brand mission alongside the wider team. Crypto Lists had been searching for a new slogan, that is both accurate, descriptive, as well as evergreen – taking into consideration the future developments and growth of the company. Along with the senior leadership, a general consensus was reached: Crypto Done Smarter.
Why smarter? Well, Crypto Lists is there to help people make more informed decisions. The entire ecosystem of the site revolves around educating people on the crypto space, and the coins, platforms, brokers, exchanges and at the same time doing reviews of blockchains that compose it. In a nutshell, Crypto Lists is a site where you learn to make smarter decisions in the crypto space.
Disclaimer: This is a press release. Readers should do their own due diligence before taking any actions related to any company, product, or service mentioned in this article. BitcoinAfrica.io is not responsible, directly or indirectly, for any loss or damage caused by or in connection with the use of or reliance on any content, product, or service mentioned in this post.