Blockchain in Africa: The Next Frontier – An Interview with Global Gaming Africa's John Kamara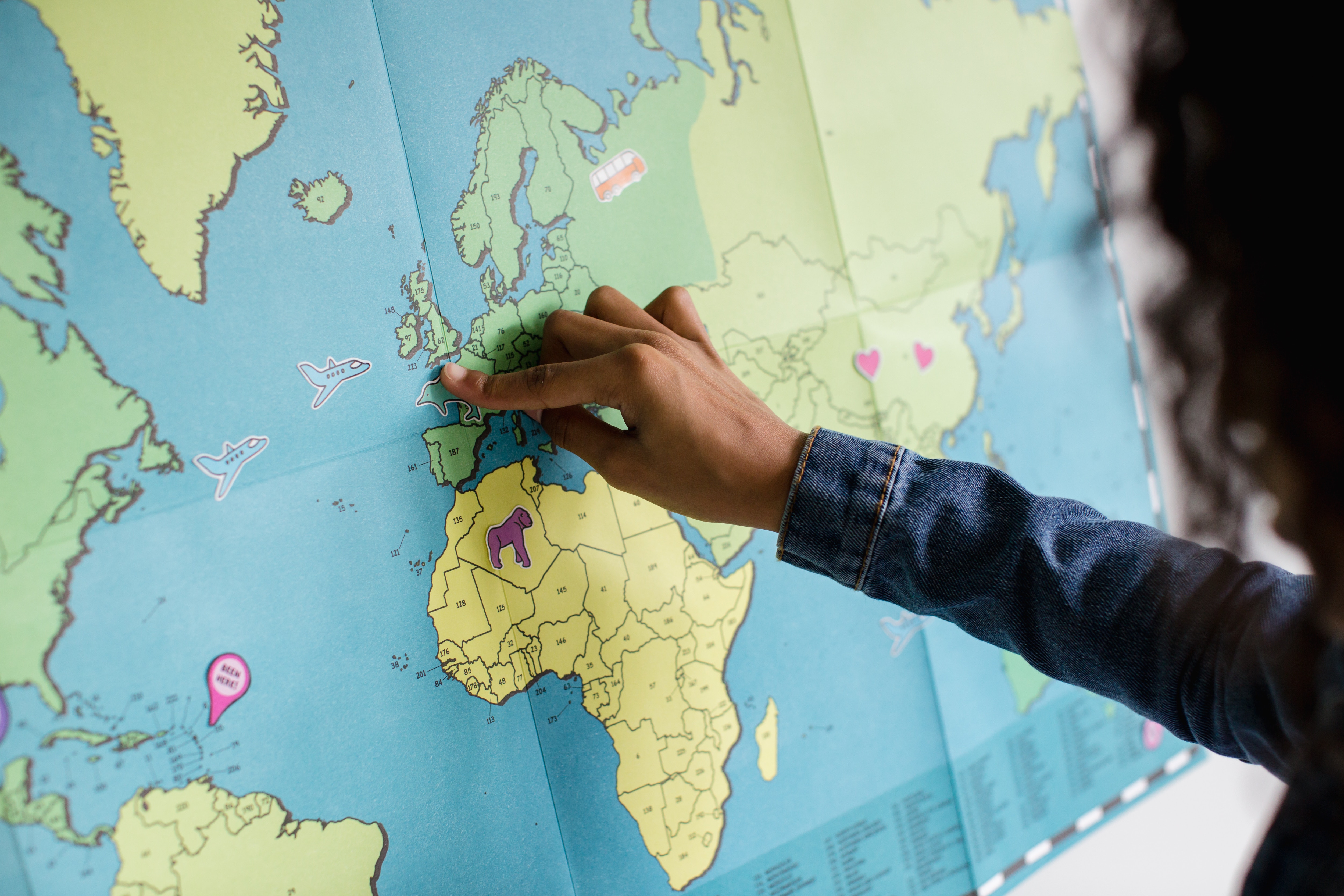 VALLETTA, Malta, September 19, 2018/ — What kind of solutions can blockchain technology offer the continent? Is Africa on the road to becoming a blockchain hub?
Africa is rising and technology is at the forefront of our growth as a continent. We have seen the explosion of the mobile space in the continent and how it has allowed a number of services and solutions to become easier. Blockchain is about to help solve a number of issues we are currently facing in the public and private sector. Pockets of blockchain innovation are fast springing up in innovation hubs across Africa, as the public and private sector alike seek effective new systems of record with trust embedded.
With Kenya, Nigeria, Uganda and South Africa among the countries taking the lead in blockchain experimentation, the financial sector looks set to be the continent's earliest big adopter. However, development and trials are also underway to apply blockchain technology to virtually every industry sector – from health and social development to retail and agriculture. Governments are exploring ways of using blockchain to aid corruption across multiple verticals and also to push value to service sectors.
One company planning to maximize blockchain's potential in Africa is Ecobank, a pan-African banking conglomerate with operations in 36 African countries. Ecobank's Fintech Challenge actively seeks out fintech innovations harnessing Blockchain, artificial intelligence, machine learning and other next-generation technologies.
Other countries like Kenya and Nigeria have either set up a blockchain committee or advisory programs to explore the opportunity. Some of the happenings in the private sector around blockchain education are also key to use case of the technology, i.e IBM research on blockchain and movement of trade in Africa.  ITEX, a payment solution company servicing multiple POS solutions and software for banks across Africa is exploring blockchain for security and trust.
From my perspective, Africa is looking at blockchain as a solution to solve some of the multiple problems we have, as we pioneer digital payment technologies in Africa as well.
As we move into the African future in technology blockchain represents a perfect decentralised and incorruptible 'truth engine' that cannot be hacked, which will help payments, SME trade and a number of identity management and transactional problems we have in Africa.
Nairobi and South Africa have implemented crypto-friendly laws and Kenya's president Uhuru Kenyatta has launched a blockchain and artificial intelligence task force. Do you think other African countries will follow suit?
Yes, more countries will follow and create other types of structures that will work for their economy based on their market need.
Some momentum has been gathered around the use of blockchain in Africa so far and throughout 2018. But what could be unusual is the role that governments and public sector organisations could play in raising its profile further. Typically, the development and application of emerging technologies is championed by the private sector before the public sector tends to take notice. Given that the potential use cases for blockchain align so closely with many public services, this is a technology where the public sector cannot afford to be sat in the passenger seat.
For example, the Blockchain Association of Uganda was established earlier this year to create a credible vehicle for driving standards for blockchain across industries in Uganda. The membership organisation also aims to make blockchain-related resources available to government and public-sector consumers.
We also see the evolution of the Blockchain centre for excellence positioned to provide education and train young developers on blockchain and how to build solutions that can solve African problems.
Do you foresee any difficulties with the implementation of blockchain systems? There are some concerns about the risk of crypto asset crime, including tax evasion and money laundering.
Bitcoin's wild skyrocket last year may well have turned the world's interest on to cryptocurrencies, but in Africa, we "still have a long way to go" before they will be considered legal tender, and as such are not of major interest. Governments are still struggling with how to manage crypto space and this is affecting the conversation around blockchain. Any decision to buy into a new cryptocurrency would be guided by the same criteria as other investment decisions, with a focus on avoiding the "cloud" created by the crypto buzz.
African Cryptocurrency exchanges – allowing people to trade various digital currencies against African currencies – may present a more valuable prospect in the short term, but overall, he leans away from the crypto proposition in favour of blockchain solutions. These, he says, will be far more attractive investment opportunities:  It will not be as straightforward as it may sound.
A lot of African banks and governments run when they hear the word crypto because of the effect they feel it will have on the economy and also loss of control. Issues around tax evasion are real and have to be discussed with clarity for us to find a way forward.
What potential does this have to revolutionize the lives of the unbanked, does it represent an opportunity to democratize the economy?
On the private sector side, it is a huge opportunity for the fintech and private sector space. Also, the drive for financial inclusion is one that bodes well for the crypto space in Africa.  We can already see a number of exchanges set up in Africa to take advantage of this growing opportunity.
Just as Africa skipped the early fixed-line telecommunication phases of the 20th century and moved straight on to mobile phone usage, could new blockchain tech provide it with a similar opportunity to bypass inefficient systems and leap into the future?
Yes, 1000% – blockchain is going to revolutionize the way we look at tech and solutions going forward in Africa.  And blockchain on mobile is the next frontier.
There is certainly a lot of buzz around blockchain tech and its potential to bring about change in Africa. In your opinion, is this sense of optimism realistic or are we jumping the gun a bit?
It is optimistic but needs guidance and clarity. It is also a huge educational opportunity for various private sector companies to create a whole new revenue and income stream. Africa is the land of milk and honey at the moment and blockchain is another form of milk that is going to become huge. Some interesting things happening in blockchain in Africa:
ITEX, one of the top payment solutions in Africa and specifically, Nigeria (over 14 years old), has exposure in over 23 countries throughout Africa and is currently working on an integrated Pan-African settlement platform on the blockchain.
Paxful has announced plans to establish a blockchain incubator hub in Lagos, Nigeria, as well as to run Blockchain and cryptocurrency events in Nigeria, Ghana and Cameroon.
AID:Tech and PharmAccess are harnessing AID:Tech's blockchain platform to collect and verify digital health data to make antenatal care more effective in Tanzania.
Kenyan real estate firm Land Layby Group plans to use blockchain to store land registry records, eliminating the existing real estate challenges of fraud, double ownership and false documents.
Kenyan startup 'Nurse in Hand', has signed a MoU with Apla Tech Company to build a blockchain-based accident and emergency response platform.
Blockchain start-up TariLabs has launched in Johannesburg, South Africa, with the aim of building the open source Tari blockchain protocol. The protocol is being constructed as a platform for the management, trade and use of digital assets, and will be merge-mined with the Monero blockchain.
The South African Reserve Bank (SARB) ran the Project Khokha proof of concept trialling a distributed ledger technology-based wholesale payment system in a 'real world' environment. It reported that the typical daily volume of the payments system could be processed in less than two hours with full confidentiality of transactions and settlement.
Jamborow, the Pan African B2B platform for financial inclusion in Africa is also building a blockchain solution to help secure data, transactional information and identity management for her clients in Africa.
These developments prove that the private sector and governments are taking blockchain seriously in the continent. The proof is in the drive of our private companies to explore and deploy funds into blockchain research as well as projects.
Distributed by APO Group on behalf of Malta Blockchain Summit.
*Readers should do their own due diligence before taking any actions related to the company, product or service. BitcoinAfrica.io is not responsible, directly or indirectly, for any loss or damage caused by or in connection with the use of or reliance on any content, product or service mentioned in this press release.*
BC.GAME Achieves Major Crypto Milestone! Converts License Into NFT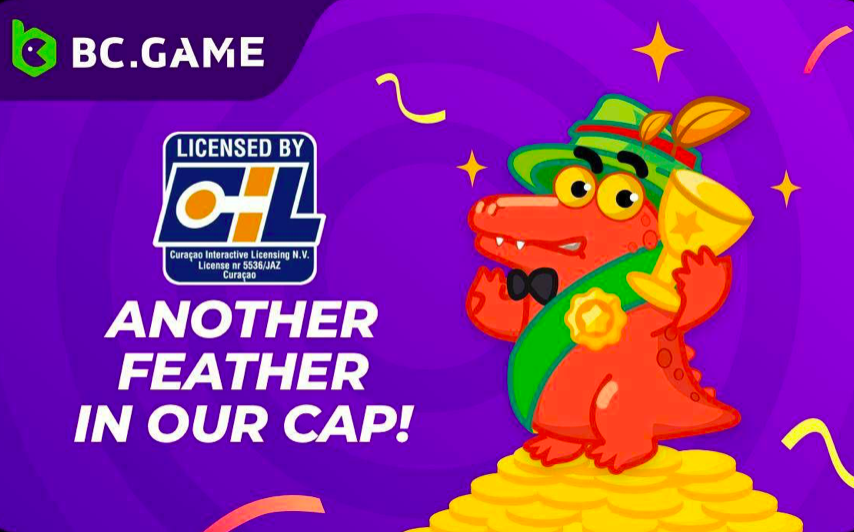 August 28, 2021 – We have fantastic news to share with you today! BC.GAME just added another feather to their cap! BC.GAME is now the proud owner of the much-awaited Curacao License!
Curacao Interactive Licensing N.V.(CIL)  is one of the top four most popular globally acknowledged casino licenses! In addition, Curacao Interactive Licensing N.V.(CIL) is one of the four master operators who received oversight roles from the Curacao government. The other three are E-Gaming (N.V. 1668/JAZ), Antillephone (N.V. 8048/JAZ), and Gaming N.V. (365/JAZ).
Curacao has an excellent reputation for having a trustworthy, responsible, and stringent licensing protocol. Having a Curacao license means adhering to all rules and complying with all applicable regulations!
In easy terms, it means BC.GAME will have a better standing with other companies and partners in the crypto gaming industry! This further strengthens the company's beliefs of providing complete security and an optimal & provably fair gaming experience to their users! 
A Curacao license opens up more significant avenues for a crypto gaming platform! This further makes it possible for BC.GAME to provide their players with better games, bigger rewards, highly recognized providers, easier integration of new currencies, to name a few!
For you, our dear community, it means a better and more trustworthy platform with a great gaming experience and a wide variety of games to choose from!
Obtaining the Curacao License helps BC.GAME attain a recognized standing in the global market and significantly strengthens its position as one of the Best Crypto Casinos! You can find the original company license here.
As the first-ever casino to support Bitcoin Lightning Network; BC.GAME is determined to achieve a globally acclaimed compliance standing! But all in good time as this is just the beginning!
For security, the license was uploaded to the decentralized storage blockchain, the IPFS, and minted into an NFT compliant with the EC-721 standard before being transferred to BC.GAME's ENS bcgame.eth account.
The online gambling platform's decision to secure the CIL sub-license in the IPFS before minting it as an NFT shows the flexibility and possibilities of blockchain, which BC.GAME is amongst the first ones to achieve!
All users, including regulators worldwide, can now view the license, which is an efficiency win, considering how governments have stepped up, shifting their muzzles to crypto entities.
BC.GAME would like to extend their heartfelt gratitude to each of their amazing players who stood by them and pushed them to reach greater heights with each achievement!
The company further mentions, "Thank You for trusting us and providing your unwavering support to BC.GAME! We are because of you! Thank You ! We aim to provide our players with the best crypto casino experience full of huge winnings, fun, and good times! But, as we always say, Don't Trust, Verify It.
Once again, we thank you, dear players, for constantly pushing us to be the Best!"
And to all the new users, they say: "Welcome! Become a part of the most rapidly growing crypto gaming community and have an experience like no other!"
Congratulations to all, and we wish you a super lucky winning time!🍻🍻  Join BC.GAME now!
Disclaimer: This is a press release. Readers should do their own due diligence before taking any actions related to any company, product, or service mentioned in this article. BitcoinAfrica.io is not responsible, directly or indirectly, for any loss or damage caused by or in connection with the use of or reliance on any content, product, or service mentioned in this post. 
Stake Your ETH (8.55% APR) and Reinvest Locked Funds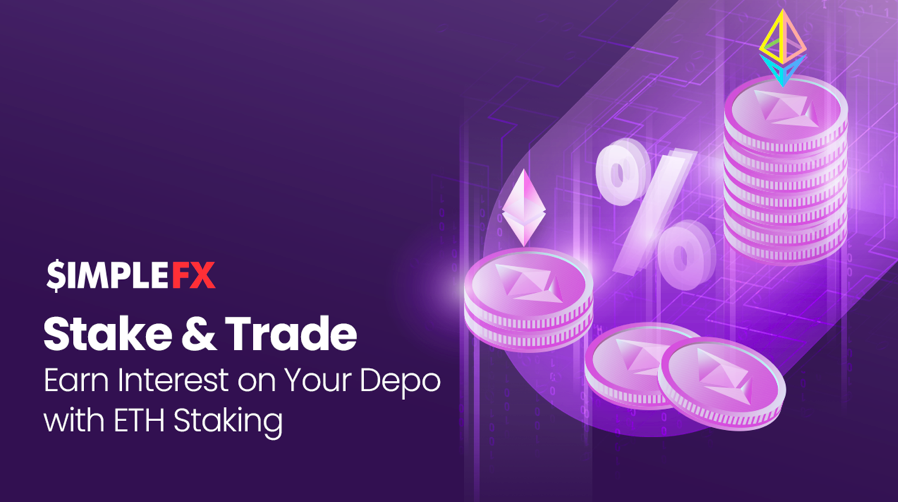 Are you tired of 0% interest on your fiat currency savings? Join the most significant cryptocurrency upgrade and earn up to 8.55% annualized reward rate (APR) for your deposit.
Ethereum 2.0 upgrade is the next big thing in crypto. The second-largest cryptocurrency is migrating from the energy-consuming proof-of-work (PoW) to a much more efficient proof-of-stake (PoS). Under PoS, you lock funds used for validating transactions, and you earn interest rates as a reward.
You can stake your ETH, become a validator, and earn high interest on your deposit. Holding ETH this year might be a good idea, as analysts expect the Ether price to soar in case of a successful upgrade. Staking is becoming more and more popular as validators can earn up to 8.55% APR. No wonder over $13 bln worth of ETH has been staked as ETH 2.0 already.
However, not everyone can run a validator node. You need 32 ETH at minimum (over $88k), deep knowledge of the Ethereum network, and your infrastructure.
It's much easier to join SimpleFX Stake&Trade. It's a unique staking pool service, where you can invest the frozen funds. Stake your ETH today. The earlier you do it, the higher the reward.
Here's what you get with SimpleFX Stake&Trade:
No fees and no minimum deposits

Stable Interest Earnings from your ETH deposit

ETH 2.0 offers a high APR

Profit from the rising Ethereum price

Use the staked funds for trading.
Invest your staked coins. Trade stocks, forex, gold, crypto. Hedge your ETH 2.0 funds with bright leveraged shorts. Staking your Ether, you make a profit while helping the ETH community secure the network and run a historic cryptocurrency upgrade.
200-times cheaper than traditional Ethereum transfers
Tired of paying high fees for your BTC or ETH transfers? We've got you covered! Our engineers have just integrated Binance Smart Chain (BSC) payments for ten new cryptocurrencies.
Open the following accounts and enjoy BSC payments that cost $0.25 per transaction instead of $50 using traditional Ethereum ETC20 tokens:
BTC – Bitcoin
ETH – Ethereum
LINK – Chainlink
LTC – Litecoin
BCH – Bitcoin Cash
ZEC – Zcash
ETC – Ethereum Classic
DAI – Dai
DOT – Polkadot
XRP – Ripple
BAND – Band Protocol
XTZ – Tezos
ONT – Ontology
ADA – Cardano
ATOM – Cosmos
YFII – yearn.finance
EOS – Eos
The transaction cost is very affordable. Here are the SimpleFX payments time and fees estimations for BSC and ETH Networks for May 2021:
| | | |
| --- | --- | --- |
| | BEP-20 | ETC-20 |
| Deposit | free | free |
| USDT Withdrawal | $0.25 | $50 |
| Deposit confirmation time | 1 min | 15 min |
Binance is one of the significant cryptocurrency exchanges, and they are developing their payments ecosystem to help their customers make cheaper and faster transfers.
About SimpleFX
SimpleFX is a renowned trading app that has been in business since 2014. Was one of the first brokers offering cryptocurrency accounts. You can sign up for Bitcoin, Ethereum, Binance Coin accounts with just an email.
The broker's agile team is improving its tools constantly. Recently they have created a native HarmonyOS app for Huawei users.
SimpleFX's purpose is to provide the easiest way to trade globally. SimpleFX is mobile-first, but you can use the same app across all devices. Trade with SimpleFX WebTrader, native iOS, Android, or Huawei app or MetaTrader4.
Their team is always up to date with the newest cryptocurrency trend. They offer the lowest transfer fees available; that's why they have recently introduced Binance Coin, Binance USD, and the fastest and most economical Binance Smart Chain.
If you'd like to trade a stock or any other asset they still don't have in their offer, give them a shout, and chances are they are already working on it; if not, they will include your proposition in the products roadmap.
Wall Street has zero control over them. Sign up with an email address, make a deposit, and cash in profits.
Using just your email address, you can also become a SimpleFX affiliate. You don't need to deposit a single cent to start earning lifetime revenue share (up to 30%) from your referral links.
Sign up to SimpleFX with an email, give it a try, and ride the ever-exciting global financial markets.
Here's why SFX is the best trading app:
no ID verification for cryptocurrency accounts. Sign up with an e-mail

Invest Bitcoin, Ethereum, Tether, Binance Coin, and more (22 cryptocurrency accounts)

No minimum deposits

No fees

Up to 50x leverage on stocks $1,000 depo = $50,000

Up to 500x leverage on Forex $1,000 depo = $50,000

Reputable – over seven years in the market

Global reach – check out for your local currency (over 20 fiat currencies)

Great support English, Spanish, Portuguese and more (probably in your language)

SimpleFX is independent and not controlled by Wall Street

Active development team willing to add new features especially for you

Frequently updated WebTrader (working in every browser), native iOS and Android apps

The most efficient cryptocurrency payments. Binance Smart Chain (BEP-20) fast transfers with super low fees (100 times lower than Ethereum ERC-20)

Stake & Trade – earn 8.55% annual interest on your ETH 2.0 deposit. Trade with your frozen money.
Disclaimer: This is a press release. Readers should do their own due diligence before taking any actions related to any company, product, or service mentioned in this article. BitcoinAfrica.io is not responsible, directly or indirectly, for any loss or damage caused by or in connection with the use of or reliance on any content, product, or service mentioned in this post. 
Millennials Make 25,000% Returns on New Crypto and Gaming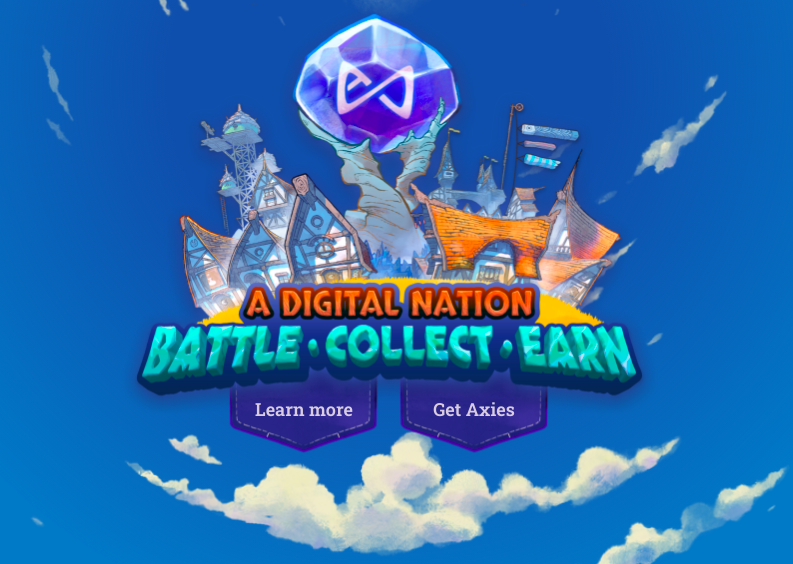 During the pandemic, the blockchain game Axie Infinity attracted a large number of millennials. The firm's token currently boasts a market worth of over $2.5 billion
So far, the gaming token, which was introduced in November 2020, has risen over 25,000 percent, implying that a $1,000 investment would have grown to Rs 2.5 lakh in just 9 months. It is a trend that is widely expected to continue, as more gamers prefer the indoor experience, as you can play online pokies or any other game from wherever you are. Jackpot City Casino, for example, is a leading online brand renowned for its wide array of impressive gaming offerings for people from across the globe.
The cryptocurrency AXS is one among the few exceptions, having weathered the storms of May and climbed to a new all-time high, hovering around $42. After China started a major crackdown on the crypto industry in May, the crypto market saw aggressive selling in the larger and more popular coins.
The ecosystem has half a million daily active consumers, according to Vikram Subburaj, CEO and co-founder of Giotto's Cryptocurrency Exchange, and new customers are coming from developing nations like the Philippines and Indonesia.
"For the gaming group though, AXS represents rather more than only a cryptocurrency, and therefore, it stays worthwhile in that ecosystem. The true problem that AXS will face can be in scaling each day's lively customers to manifold," he mentioned.
Axie, based on the Ethereum community, uses blockchain technology to entice participants. Axie Infinity Shard token (AXS) and the opposite in-game token can be earned in a variety of ways. Its universe may be quite similar to Pokemon, which many millennials can connect to.
Everyone wants to buy Axie to begin the game, and the digital pets in the games may be purchased with this digital currency. The possibility for financial gain is what has made the sport so popular, particularly in developing nations.
Siddharth, WazirX's COO, feels that crypto in the gaming space is one of the most significant markets. He praised cryptocurrency for its contributions in this field.
"Players spend countless cash in shopping for belongings, however are usually not capable of resale or carry that belongings to different video games. Crypto video games are a real worthy addition to video games," he added.
Axis Infinity offers a whitepaper outlining its roadmap and goals. Staking will be introduced soon. This allows token owners to invest their money for a specified length of time and receive interest.
Crypto-related video games, according to experts, will be a big trend in the near future, with players not only exchanging NFTs within the game but also selling them to cult members. Gaming as a career is gaining momentum in the Western world, and children's gaming expenses have increased.
New use cases for blockchain and cryptocurrencies, according to Subburaj of Giottus, will continue to revolutionize the larger world of gaming. He said that AXS had transformed gaming from a money-losing and time-consuming pastime to a money-making venture.
"When a recreation grows larger, gamers are usually not benefited aside from extra gamers to play with," mentioned Menon. "It is superb in this area as the sport community grows and gamers develop with them."
However, not everything is perfect for the Axie Infinity. The highly expensive Ethereum community has significant limits, and it needs reliable technology to help it progress.
Disclaimer: This is a press release. Readers should do their own due diligence before taking any actions related to any company, product, or service mentioned in this article. BitcoinAfrica.io is not responsible, directly or indirectly, for any loss or damage caused by or in connection with the use of or reliance on any content, product, or service mentioned in this post.