McAfee Labs Sees Cryptocurrency Mining Surge Continue in Second Quarter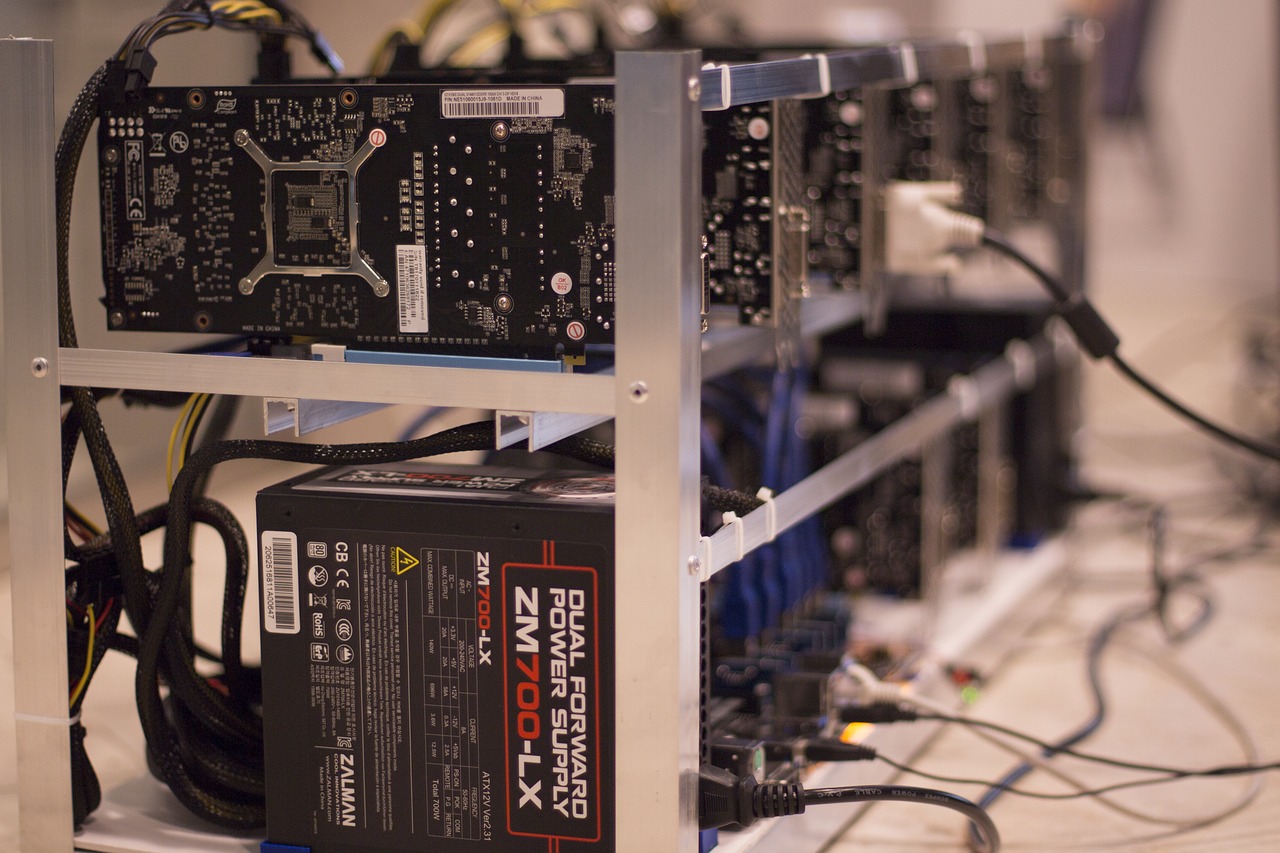 London, United Kingdom, September 25, 2018 – McAfee, the device-to-cloud cybersecurity company, today released its McAfee Labs Threats Report: September 2018, examining the growth and trends of new cyber threats in Q2 2018. In the second quarter, McAfee Labs saw the surge in cryptomining malware growth that began in Q4 2017 continue through the first half of 2018. McAfee also saw the continued adaptation of the type of malware vulnerability exploits used in the WannaCry and NotPetya outbreaks of 2017.
Although less common than ransomware, cryptomining malware has quickly emerged as a factor on the threat landscape. After growing around 400,000 in the fourth quarter of 2017, new cryptomining malware samples grew a stunning 629% to more than 2.9 million samples in Q1 2018. This trend continued in Q2 as total samples grew by 86% with more than 2.5 million new samples. McAfee Labs has even identified what appear to be older malware such as ransomware newly retooled with mining capabilities.
"Cybercrime is a business, and market forces, such as the rise in cryptocurrency values, will continue to shape where adversaries focus their efforts," said Raj Samani, McAfee Fellow, Chief Scientist at McAfee. "Exploiting cryptomining malware is simpler, more straightforward, and less risky than traditional cybercrime activities – causing these schemes to skyrocket in popularity over the last few months. In fact, cryptomining malware has quickly emerged as a major player on the threat landscape.
"Organisations need to remain vigilant to these threats, particularly in today's cloud-first landscape when many companies are seeing a rapid increase in cloud applications and environments to secure. To keep crypto-criminals at bay, businesses must find the right combination of people, process and technology to effectively protect their assets, detect cryptomining threats and, when targeted, rapidly correct systems – across both cloud and on-premises. Removing siloed security teams and making sure that tools and systems can work together is the first step to gaining the upper hand."
In some cases, cryptomining targets specific groups rather than a broad field of potential victims. One cryptomining malware strain has targeted gamers on a Russian forum by posing as a "mod" claiming to enhance popular games. Gamers were tricked into downloading the malicious software, which proceeded to use their computer resources for profit.
While cryptomining malware primarily targets PCs, other devices have become victims. For instance, Android phones in China and Korea have been exploited by the ADB.Miner malware into producing Monero cryptocurrency for its perpetrators.
"A few years ago, we wouldn't think of internet routers, video-recording devices, and other Internet of Things devices as platforms for cryptomining because their CPU speeds were too insufficient to support such productivity," said Christiaan Beek, Lead Scientist and Senior Principal Engineer with McAfee Advanced Threat Research. "Today, the tremendous volume of such devices online and their propensity for weak passwords present a very attractive platform for this activity. If I were a cybercriminal who owns a botnet of 100,000 such IoT devices, it would cost me next to nothing financially to produce enough cryptocurrency to create a new, profitable revenue stream."
Vulnerability Exploit Malware
A year after the outbreaks of the WannaCry and NotPetya attacks, new malware samples specifically designed to exploit software vulnerabilities increased by 151% in Q2. McAfee saw the exploits from these two high-profile threats repurposed within new malware strains, and newly discovered vulnerability exploits similarly adapted to produce entirely new threats.
"WannaCry and NotPetya provided cybercriminals compelling examples of how malware could use vulnerability exploits to gain a foothold on systems and then quickly propagate across networks," Beek continued. "It's still surprising to see numerous vulnerabilities from as far back as 2014 used successfully to spearhead attacks, even when there have been patches available for months and years to deflect exploits. This is a discouraging testament to the fact that users and organisations still must do a better job of patching vulnerabilities when fixes become available."
Windows 10 Cortana Vulnerabilities
McAfee Labs and the Advanced Threat Research team discovered a vulnerability in the Cortana voice assistant in Microsoft Windows 10. The flaw, for which Microsoft released a patch in June, could have allowed attackers to execute code from the locked screen of a fully patched Windows 10 machine (RS3 and RS4 before the June patch). McAfee addressed three vectors of research that have been combined by Microsoft and together represent CVE-2018-8140. McAfee submitted the vulnerability to Microsoft in April as part of McAfee's responsible disclosure policy. (more)
Billing-Fraud Apps on Google Play
The McAfee Mobile Research team found a new billing-fraud campaign of at least 15 apps on Google Play. The new campaign demonstrates that cybercriminals keep finding new ways to steal money from victims using apps on official stores such as Google Play. The actors behind this campaign, the AsiaHitGroup Gang, has been active since at least late 2016 with the distribution of the fake-installer applications Sonvpay.A, which attempted to charge at least 20,000 victims from primarily Thailand and Malaysia for the download of copies of popular applications. One year later, in November 2017, the Sonypay.B campaign was discovered on Google Play. Sonvpay.B used IP address geolocation to confirm the country of the victim and added Russian victims to the billing fraud to increase its potential to steal money from unsuspecting users. (more)
Blockchain Security Threats
McAfee Advanced Threat Research identified top security threats to users and implementers of blockchain technologies. The researchers' analysis found that phishing, malware, and implementation vulnerabilities are the primary attack vectors. (more)
Other Q2 2018 Threat Activity
In Q2 2018, McAfee Labs detected five new threats a second, including new threats showing notable technical developments that improve upon the latest successful technologies and tactics to outmanoeuvre their targets' defences.
Ransomware. The total number of ransomware samples continues to grow, increasing 57% over the past four quarters. Although the appearance of new ransomware families has slowed overall in recent quarters, McAfee also saw established ransomware families spawn new variants. For instance, McAfee saw a dozen new variants of the Scarab ransomware family appear in the Q2 alone. These newcomers account for more than 50% of the total number of known Scarab variants identified since the family's appearance in mid-2017.
Mobile malware. New mobile malware samples increased 27% in Q2; this is the second successive quarter of growth. McAfee customers in South America reported the highest rate of infection, at 14%. Total mobile malware grew 42% in the past four quarters.
JavaScript malware. A 204% increase in new samples suggests that hackers appear to have shifted to a new generation of JavaScript malware. After decreasing significantly over the last three quarters, JavaScript malware accounted for more than 7 million new samples, a record high, and up from around 2 million in Q1.
LNK malware. While PowerShell has been active among fileless malware developers in recent previous quarters, new samples slowed to 15% growth. But new LNK malware continues to grow, as cybercriminals are increasingly using .lnk shortcuts to surreptitiously deliver malicious PowerShell scripts and other malware. Total samples in the category have increased 489% over the past four quarters.
Spam botnets. The Gamut spam botnet outpaced all others in Q2. Most notably, it pushed high volumes of "Canada Revenue Agency" phishing scams. Notable recent campaigns were related to bogus employment offers that are commonly used as a "money mule" recruitment tactic.
For more information on these threat trends and statistics, please visit: McAfee Labs Threats Report: September 2018 (Infographic)
Bitcoin Events to Host South Africa's First Crypto Festival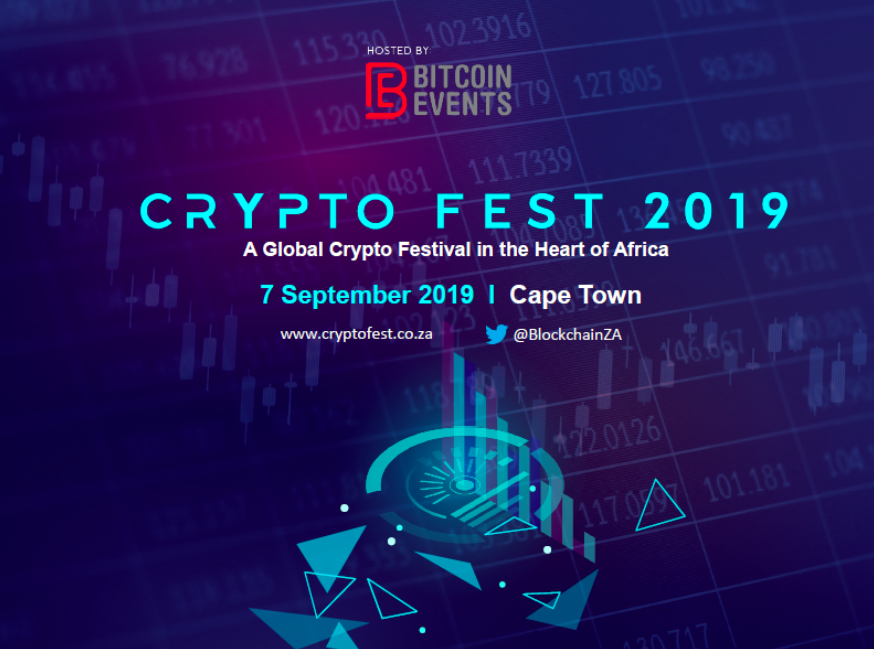 Bitcoin Events is delighted to be hosting South Africa's first Crypto Festival in Cape Town on 7 September 2019.
There's been a lot of renewed interest in cryptocurrencies in Africa and globally, and the Crypto Festival will highlight the exciting opportunities that cryptocurrencies offer individuals and organisations: from investing, trading, mining and transacting to privacy, security, price volatility, tokenisation of assets, Initial Coin Offerings (ICOs) and Initial Exchange Offerings (IEOs).
South Africa is at the forefront of crypto adoption. It has the highest percentage, 10.7%, of internet users owning cryptocurrencies, twice the global average of 5.5%, according to a recent international survey by social media management firm Hootsuite in partnership with London-based WeAreSocial.
Bitcoin and other cryptocurrencies have certainly changed the way we think about money, privacy, investments, payments and more. Cryptocurrencies are a disruptive innovation that numerous start-ups and individuals are leveraging, along with blockchain technology, to build innovative products and services for consumers and businesses alike.
We are expecting about 150-200 attendees from various backgrounds and industries at the Crypto Festival: crypto exchanges, payment systems, investment firms, mining operations, trading enthusiasts and companies, ICOs and IEOs, legal practitioners, crypto enthusiasts, blockchain developers, thought leaders, industry innovators and entrepreneurs.
Grab your Early Adopter ticket now for ONLY R450!
The Crypto Festival Call for Papers is Open
Our call for papers is now open, so don't miss this opportunity to share your insights and expertise with our audience by submitting your paper now.
For more information on the Crypto Festival, visit Cryptofest or email the team at info@blockchainafrica.co.
Disclaimer: Readers should do their own due diligence before taking any actions related to the company, product or service. BitcoinAfrica.io is not responsible, directly or indirectly, for any loss or damage caused by or in connection with the use of or reliance on any content, product or service mentioned in this press release.
"Mobile Localbitcoins" Totalcoin Integrates Ripple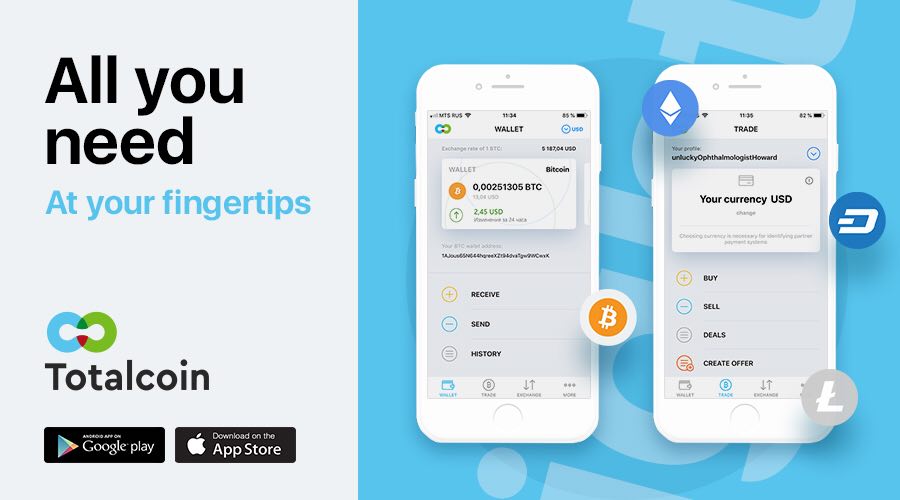 Mobile cryptocurrency platform Totalcoin to add support for Ripple. Users of Totalcoin will be able to create wallets for XRP in addition to Bitcoin, Ethereum, Litecoin, and Dash wallets.
For the first time in the history of cryptocurrency, XRP can be transferred anywhere in the world by phone number.
The update is currently being tested and will be released soon.
Moreover, Totalcoin added a feature of instant exchange of Bitcoin Cash ABC and Bitcoin Cash SV for Bitcoin and vice versa. The platform now supports 20 cryptocurrencies for exchange.
The nearest plans of Totalcoin are the development of a web version of the app, an increase of the number of supported cryptocurrencies, and redesign of user interface elements.  
Totalcoin is a unique mobile cryptocurrency app, that combines a cryptocurrency wallet, a P2P platform for buying and selling Bitcoin, and an opportunity to instantly exchange Bitcoin for another cryptocurrency and vice versa.
Beta testing of Totalcoin was successfully completed late in 2018. The app has been downloaded more than 15 thousand times.
Major advantages of the app are low fees, built-in cryptocurrency wallet, opportunity to send cryptocurrency using a phone number, live customer support, convenient user interface, and profitable referral program.
The application is available on iOS and Android.
Disclaimer: This is a paid press release. Readers should do their own due diligence before taking any actions related to the company, product or service. BitcoinAfrica.io is not responsible, directly or indirectly, for any loss or damage caused by or in connection with the use of or reliance on any content, product or service mentioned in this press release.
AnthemGold Announces Minting of First 1000 AGLD Gold Stablecoins Fully Backed And Fully Insured Gold Bars In Highly Secure Class 3 Vault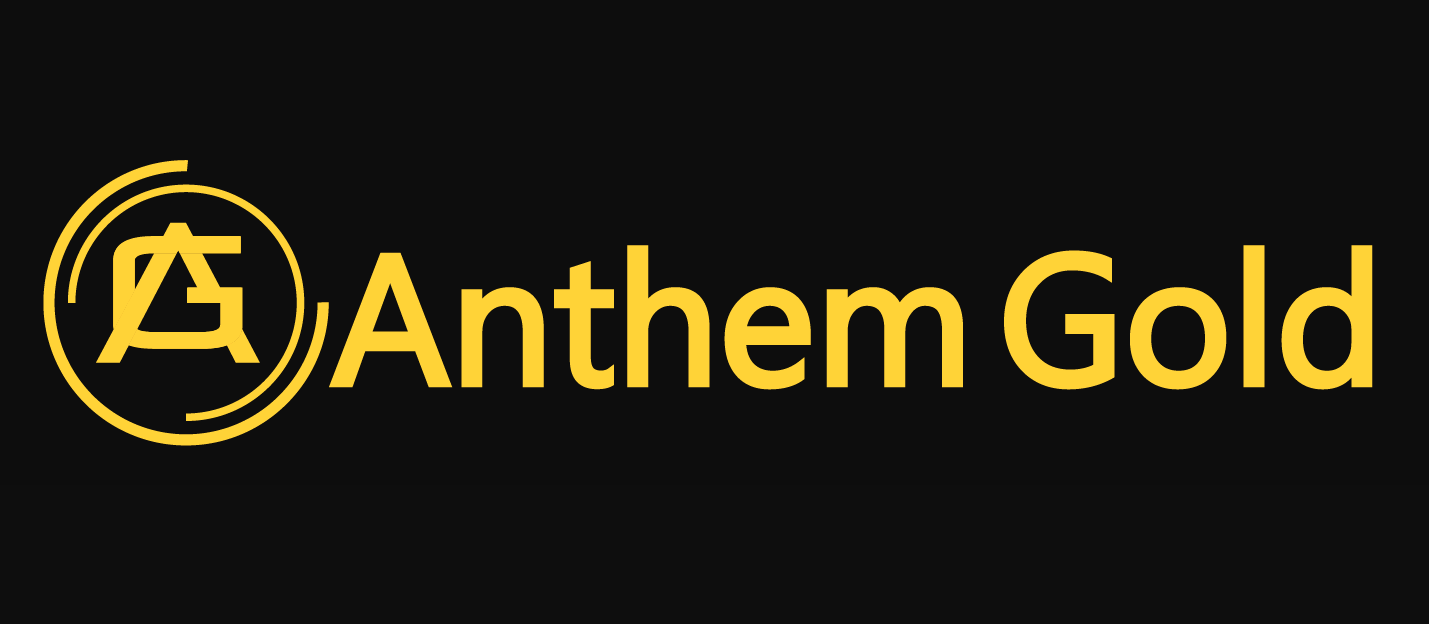 April 29, 2019, Austin, TX – AnthemGold, Inc. a Texas-based blockchain company, is proud to announce the minting of its first 1000 AGLD gold stablecoins on April 23rd, 2019.  After successfully launching mainnet live on April 10th, 2019, the company now has 100% insured, fully gold-backed with all bars on video asset tokens available for purchase. 
Anthem Blanchard, CEO of AnthemGold, states, "Our team is very excited to combine gold with a stablecoin, bringing the power of freedom of wealth movement and store of value stability to people all over the world."
AGLD gold token is the first gold stablecoin offered to U.S. citizens as well as to residents of 174 total countries.
Cynthia Blanchard, President of AnthemGold, says, "We have been working toward this goal for five years. This is a very proud moment for us."
Grey Jabesi, AnthemGold's Chief Visual Officer, adds: "AnthemGold is a perfect hybrid for those who strongly believe in both physical assets like gold, as well as the revolutionary potential of cryptocurrencies."
All AGLD tokens are fully backed by .9999 fine gold kilogram bars. Each kilobar backs 1000 AGLD stablecoins.  All kilobars are stored in a high security, private Class 3 vaulting facility on video surveillance.  All kilobars are fully insured, making AnthemGold the first blockchain stablecoin to have this highest level of security and insurance.
All bar inventory is photographed with x-ray spectrometer, tracked and stored by the Hercules protocol, an indisputable tracking system launched October 29th, 2018.  All bar inventory logs are viewable and all kilogram bars are on video display live on the AnthemGold website. 
About AnthemGold, Inc.
AnthemGold offers a new, cost-effective, convenient and secure way to buy, own and utilise physical gold electronically as a peer-to-peer store of value. Its blockchain-powered crypto token/digital asset AGLD provides one of the lowest cost and most flexible forms of direct gold ownership. Each AGLD is backed by one gram of gold, and each token represents direct ownership of physical gold bullion held in the form of fully-allocated, segregated London Bullion Market Association (LBMA) Good Delivery bars within the highly-secure and insured Anthem Bunker storage facility.
Contacts: 
Josh Gunter, Director of Client Services jgunter@anthemgold.com
Website: https://anthemgold.com/
Disclaimer: This is a paid press release. Readers should do their own due diligence before taking any actions related to the company, product or service. BitcoinAfrica.io is not responsible, directly or indirectly, for any loss or damage caused by or in connection with the use of or reliance on any content, product or service mentioned in this press release.