Will Bitcoin Return to its Old Shine?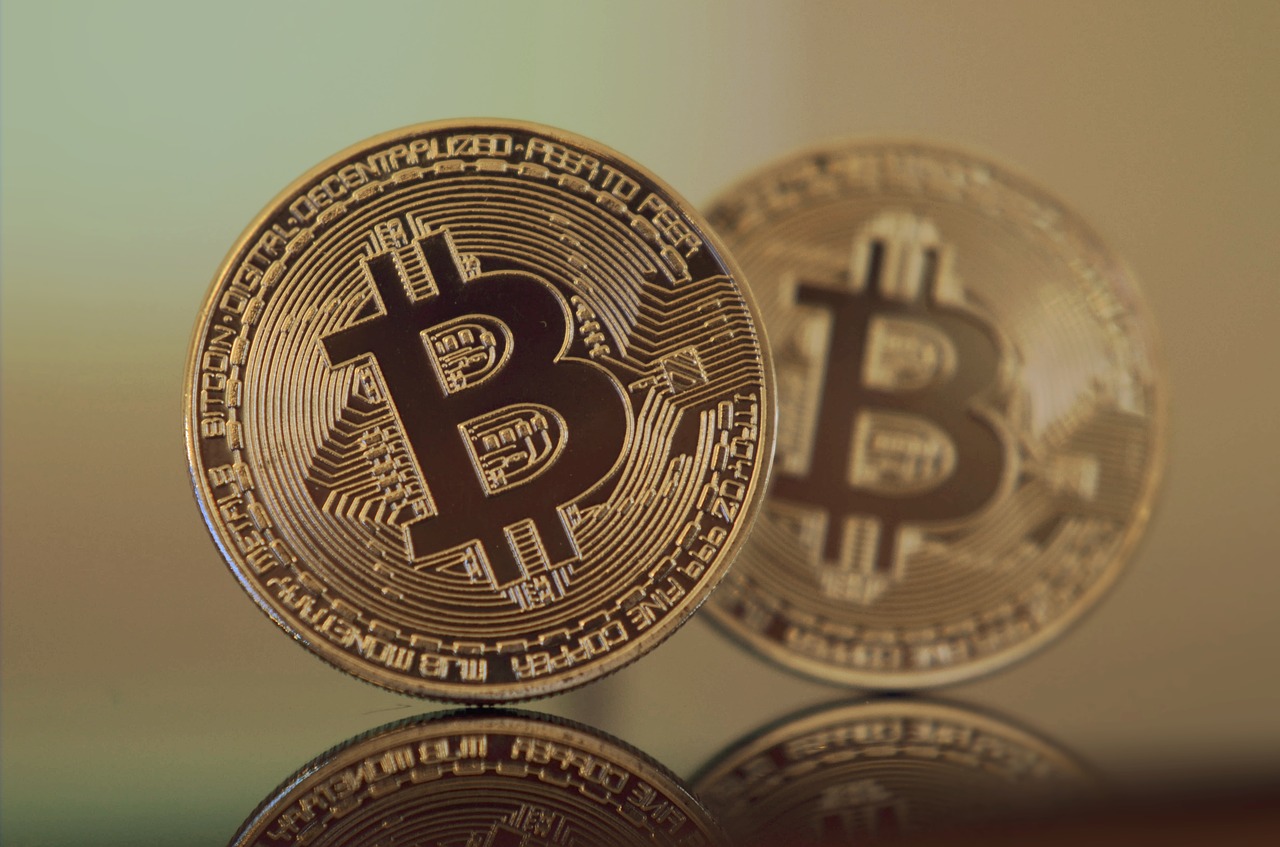 Bitcoin is having quite a rough year. After reaching an all-time high of $19,000 last December, the cryptocurrency shed off more than 80 percent value in the first eight months of 2018. A market correction, declining investor confidence, and bad press have been blamed for the price crash. But will bitcoin ever rise again?
Bitcoin first crossed below the $10,000 mark on February 1. Since then, the digital currency has only crossed the mark twice. Bitcoin came close to reaching the mark in the first week of May, but it never did.
History
Throughout bitcoin's history, the cryptocurrency has had ups and downs. Some of the downs have been soul-crushing to investors. But on the bright side, the cryptocurrency has recovered from every single price dip. Is anything different in 2018?
Many financial experts believe bitcoin is undergoing a price correction as most digital assets do. And like with every market correction, a price surge follows. Bitcoin's problems this year will most likely end with a rise in value. You can also check this infographic by Playcasinoonline.net.
After its bullish run in 2017, the cryptocurrency was expected to correct. Market corrections are commonplace in the stocks and bonds industries. It has happened before with bitcoin, and every crash was followed by a market rise. Although it has taken longer to rise past $10,000, that date will come.
Of course, the digital currency won't gain value out of the blues. After regulatory threats by governments decrease, investor confidence on the cryptocurrency will increase. Increased adoption by banks and large financial institutions will also help bitcoin's case. We may not know exactly when it will happen, but bitcoin's correction will be followed by a rise in prices.
The Law of Supply and Demand
Bitcoin's prices are determined purely by the law of supply of demand. Governments don't put a price on the cryptocurrency. When the digital currency's demand increases, its price increases because more people invest. When its demand decreases, its price reduces.
For the better part of this year, bitcoin's demand has been low. That is evident in the huge number of people dumping the cryptocurrency. Despite the low demand, something else is happening that could save bitcoin's value. Its supply is reducing at a fast pace.
Bitcoin's pseudo-anonymous founder Satoshi Nakamoto set a limit to how many bitcoins will ever be mined. That number is 21 million. As of April, 17 million bitcoins were mined. The remaining 20 percent will be mined in the cause of the next two decades. 
This year, bitcoin's price has been dropping for a number of reasons. Some of the factors like low investor confidence will fade with time. Once that is done, investors will be met with high prices as bitcoin's supply decrease. The longer the bear market continues, the higher the likelihood of bitcoin's value rising later on.
Post Regulatory Threats
Bitcoin's biggest nightmare is the threat of regulation all around the world. From Beijing to Seoul, Washington to London, governments are considering enforcing regulations on crypto. China already banned two crucial industries in the crypto world last year: ICOs and trading exchanges.
Earlier in the year, the Reuters reported that the Chinese government was threatening to ban any form of centralised trading and related businesses in the country. South Korea has also been introducing regulations that target bitcoin traders. The Japanese government and the US have also been contemplating similar moves.
China, South Korea, Japan, and the US ranked among the top 5 countries with high bitcoin trading volumes. Regulations in the countries have been influencing the industry hugely. As an example, some crypto's prices in South Korea went down 20 percent after the government claimed it would ban crypto trading. After the statement was corrected, EOS prices went up 40 percent within hours.
Since the US Securities and Exchange Commission hasn't made any clear regulations about bitcoin yet, the cryptocurrency is likely to continue struggling. Once regulations are put in place, bitcoin's price will change. Most governments don't intend to ban bitcoin entirely. In fact, most countries have been finding ways to incorporate bitcoin into their countries.
Once the uncertainty surrounding bitcoin's regulation declines, bitcoin's price will resume a steady path. While we can't be certain which direction the coin goes, it's highly likely it will rise. Many institutional investors are simply holding back to see what regulations SEC introduces. If the US and other countries back the cryptocurrency with favorable rules, it will rise again.
Low Volatility
Bitcoin's has always had a volatility problem since it was launched. With no regulations in place, the digital currency's prices are solely determined by what buyers want to pay. The prices have always gone sharply and then fallen in equal measures.
In recent months, bitcoin's value seems to have stabilised. Maybe the cryptocurrency has finally corrected. But in the past six months, bitcoin has not lost more than 20 percent value in one month. Investors who have always feared the coin's volatility problem are giving it a try.
Of course, many investors are still nervous about investing now that the cryptocurrency is on a bear run. But once the cryptocurrency resumes a bullish run again, investors will feel more confident to invest. 
Disappointing ICOs and Altcoins
As bitcoin grew in 2016, the initial coin offering industry was also booming. ICOs represent a financial model where crypto startups sell in-house coins in exchange for more established cryptocurrencies. While the industry had been growing sharply, things seem to have changed.
Investors no longer view ICOs and small altcoins as shortcuts to make big bucks in the crypto industry. A series of scam ICOs and underperforming altcoins has been shaking investor confidence in cryptocurrencies. Instead, the focus is getting back to bitcoin and other established cryptocurrencies. If more ICOs continue to disappoint, more people will get back to bitcoin and its value will rise.
To Conclude
Bitcoin has lost more than 80 percent its value since it peaked nearly $20,000 last year. There have been many theories about why it lost so much value. One theory pertains governments threatening to regulate bitcoin operations. Some argue the crypto is simply having a market correction and will get back to its old shine.
When and if that happens is anyone's guess. But given that there is a lot of support for bitcoin-related technologies, its price will likely increase in the coming months.
Ghana's Securities Exchange Commission (SEC) Warns Public About Investing in Crypto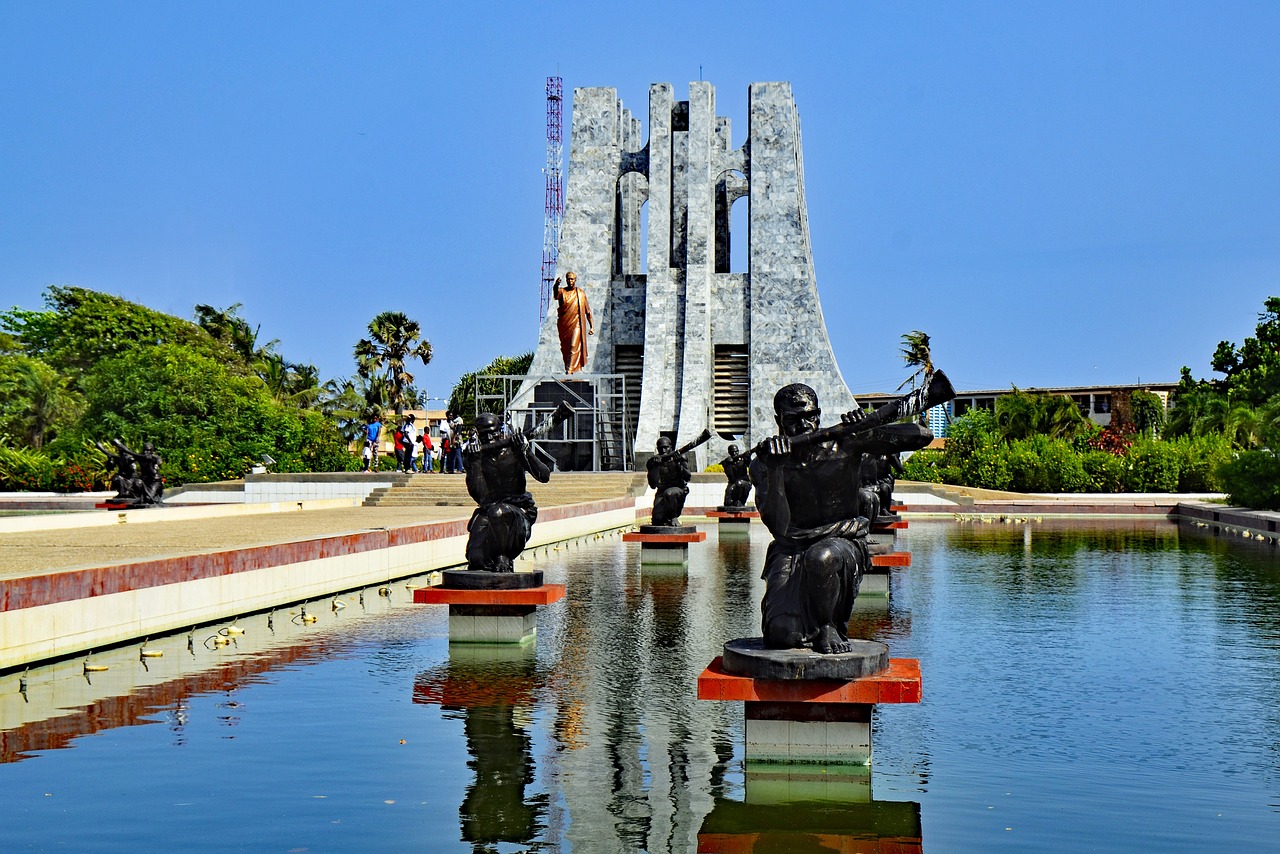 In a recent statement, the SEC of Ghana has warned the populace against investing in cryptocurrency and crypto-related investment schemes. This warning comes amidst a growing concern of the Security and Exchange Commission (SEC) about how Ghanaians are diving head first into the cryptocurrency market.
SEC Warns About Crypto
The Director General of the SEC, Rev. Daniel Ogbarmey Tetteh, signed an official statement released by the Commission that cautions the general public about cryptocurrency trading and all crypto-related activities as these are not regulated by the Securities Exchange Commission reports News Ghana. 
"[Cryptocurrency investments] offered by unregistered and unlicensed entities on digital online trading platforms with promises of high returns on investment are not sanctioned nor registered by the SEC", the statement read.
The Commission's statement further read:
"The SEC wishes to inform the general and investing public that none of these cryptocurrencies is recognised as currency or legal tender in Ghana. The platform on which they are traded are not also licensed nor regulated by the SEC. The SEC would like to make it clear that it does not currently regulate these types of products offerings and their accompanying online trading platforms or Exchanges. Members of the general public who are investing or intend to invest in such currencies or assets may be doing so at their own risk and can in no way be protected under the Securities law regime in Ghana."
Currently, digital asset trading remains a regulatory and legal grey area in the West African nation. Whereas the SEC has stated that it is presently not in support of or regulating cryptocurrencies, it also has not stated that cryptocurrency trading is illegal.
The regulator only mentions that they are "unregistered, unlicensed, and unregulated under the Securities Law of Ghana". Thus, this can be very much regarded as a "disclaimer" on the part of the regulatory body to the public to sensitise them that trading in cryptocurrencies in the country presently is only done at one's own risk.
Botswana Receives its First Bitcoin ATM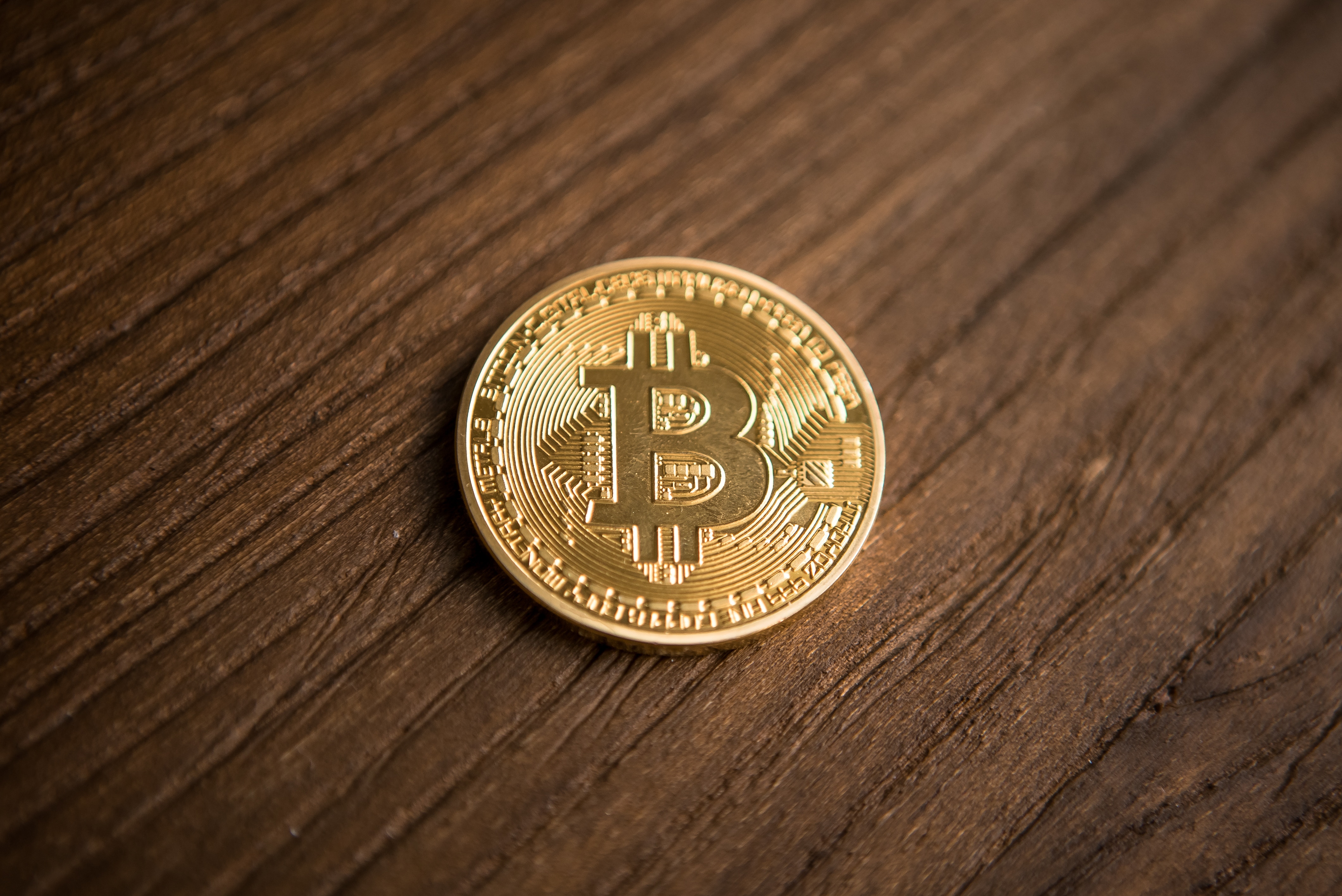 A startup in Botswana recently launched the country's first bitcoin ATM in a shopping mall in the country's capital Gaborone.
Botswana's First Bitcoin ATM
According to a report by Business Times, the new bitcoin teller machine, which is Africa's tenth bitcoin ATM, is located in Gaborone's city centre in a large shopping mall.
The company hopes that its bitcoin ATM will gradually increase the use of cryptocurrency in the city. Also, given the many negative stories surrounding cryptocurrencies, transactions without human interactions could be an attractive option to potential customers.
"We have been working tirelessly to make it easier for Batswana [people of Botswana] to buy cryptocurrencies and now we are bringing simplicity, convenience, and trust to the cryptocurrency purchasing experience," said Express Minds' Director Brose Watlala.
Mr. Watlala further states that the machine has a maximum daily transaction limit of around $5,000 and is the fastest, most convenient way to currently buy bitcoin in Botswana. Since there are no local cryptocurrency exchanges in the country, the local bitcoin community will likely benefit from the new bitcoin ATM.
The Future of Bitcoin ATMs
Botswana's government has paid negligible attention to digital currencies with its central bank not having made any official comments on cryptoassets or the blockchain. Currently, there are no clear rules and regulations around the legality of bitcoin and other crypoassets in the African nation. That means that the new bitcoin ATM may or may not last a long time should the country's regulatory position towards bitcoin change.
As for now though, Express Minds use their newly launched bitcoin ATM to teach more people about bitcoin and the crypto world, which could go a long way in helping the country's progress in crypto adoption.
Kenya's Regulatory Sandbox Will Not Accommodate Cryptocurrency Firms Says CMA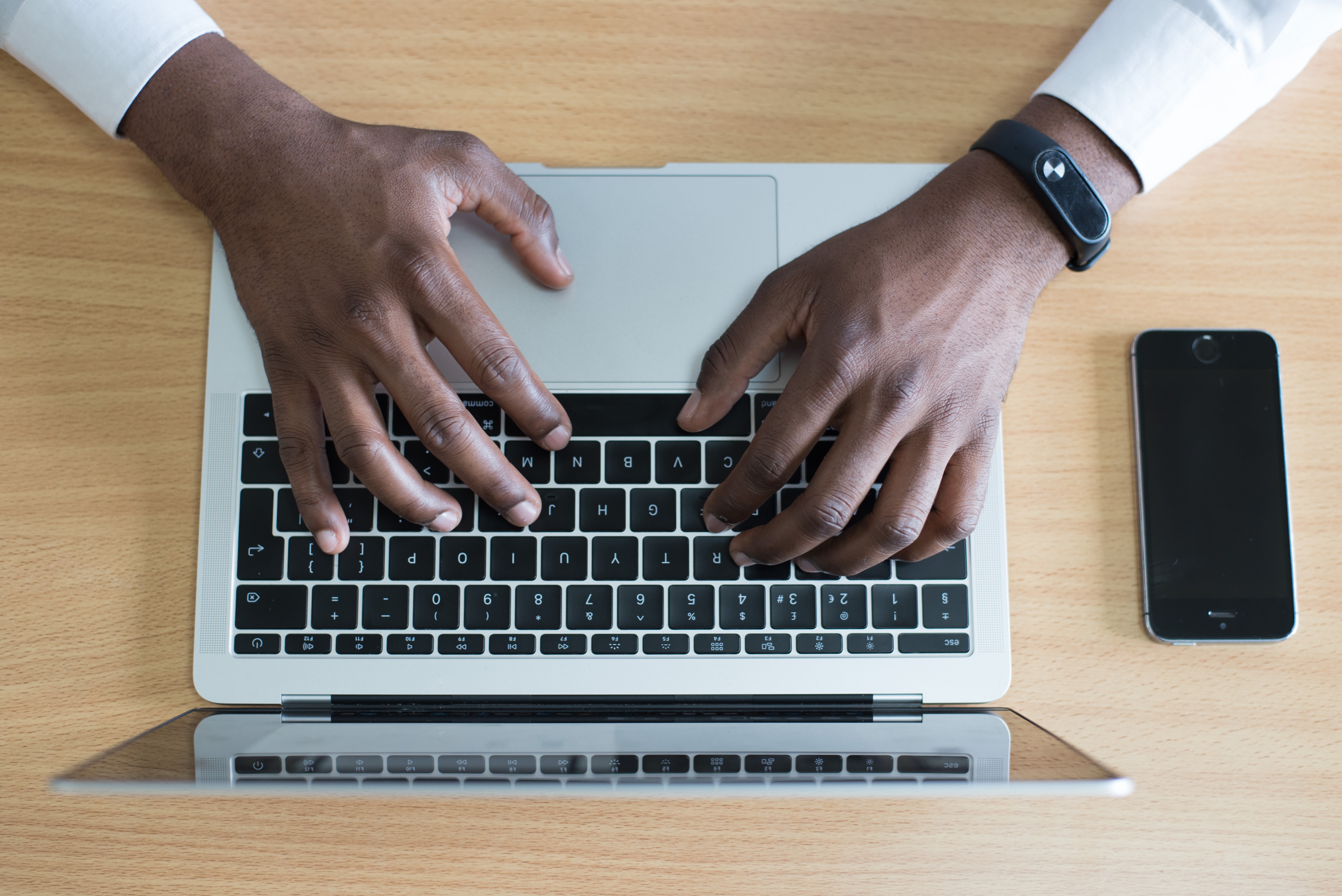 Kenya's financial regulator, the Capital Markets Authority (CMA), announced that the new regulatory sandbox will not accommodate blockchain firms dealing in cryptocurrencies.
The Regulatory Sandbox in Kenya
"[…] Blockchain firms will be considered so long as they are not dealing with cryptocurrencies since the CMA's mandate does not extend to currency. The CMA regulatory sandbox can only serve financial innovations that are directly within the regulatory perimeter of the CMA." said the Capital Markets Authority's chief executive Paul Muthaura, according to a report by BusinessDailyAfrica.
The new regulatory sandbox aims to offer a controlled environment for fintech firms to innovate and create financial products that protect the interests of consumers.
The regulatory sandbox has so far received interest from 70 firms that want to join. Most of these firms are in the payments sector while others are crowdfunding platforms in the real estate and health sectors. In addition, some of these firms are from outside Kenya.
The CMA recently held a validation exercise with the 70 firms of the opinions received from the public regarding the new laws guiding the sandbox. Before this, the regulator had requested for public feedback regarding the sandbox's regulations.
In April, the Authority will issue the final guidance notice to anchor the regulations into law before officially launching the sandbox in May.
An Anti-Crypto Regulatory Space
In the past, the Capital Markets Authority and the Central Bank of Kenya (CBK) have warned Kenyans to avoid participating in initial coin offerings (ICOs) and trading in cryptocurrencies respectively. These warnings were issued because investing in ICOs and cryptocurrencies poses a high risk to consumers.
"There are risks associated with cryptocurrency particularly on consumer protection, fraud, hacking and loss of data and they are prone to be used as pyramid schemes," the CBK governor, Dr. Patrick Njoroge asserted in 2018
In one of its 2018 soundness reports, the CMA recommended that a special body be created to oversee cryptocurrencies and ICOs. The report stated: "There is a need for regulators to devise a common approach towards handling issues revolving around cryptocurrencies and ICOs. A joint workgroup by financial sector regulators could be put in place to tackle issues around cryptocurrencies and ICOs."
In light of the upcoming regulatory sandbox, Kenyans could benefit from the platform since the market is currently flooded with fintech solutions, especially those in the mobile lending sector, which are high-risk.