Will Bitcoin Remain a Dominant Cryptocurrency?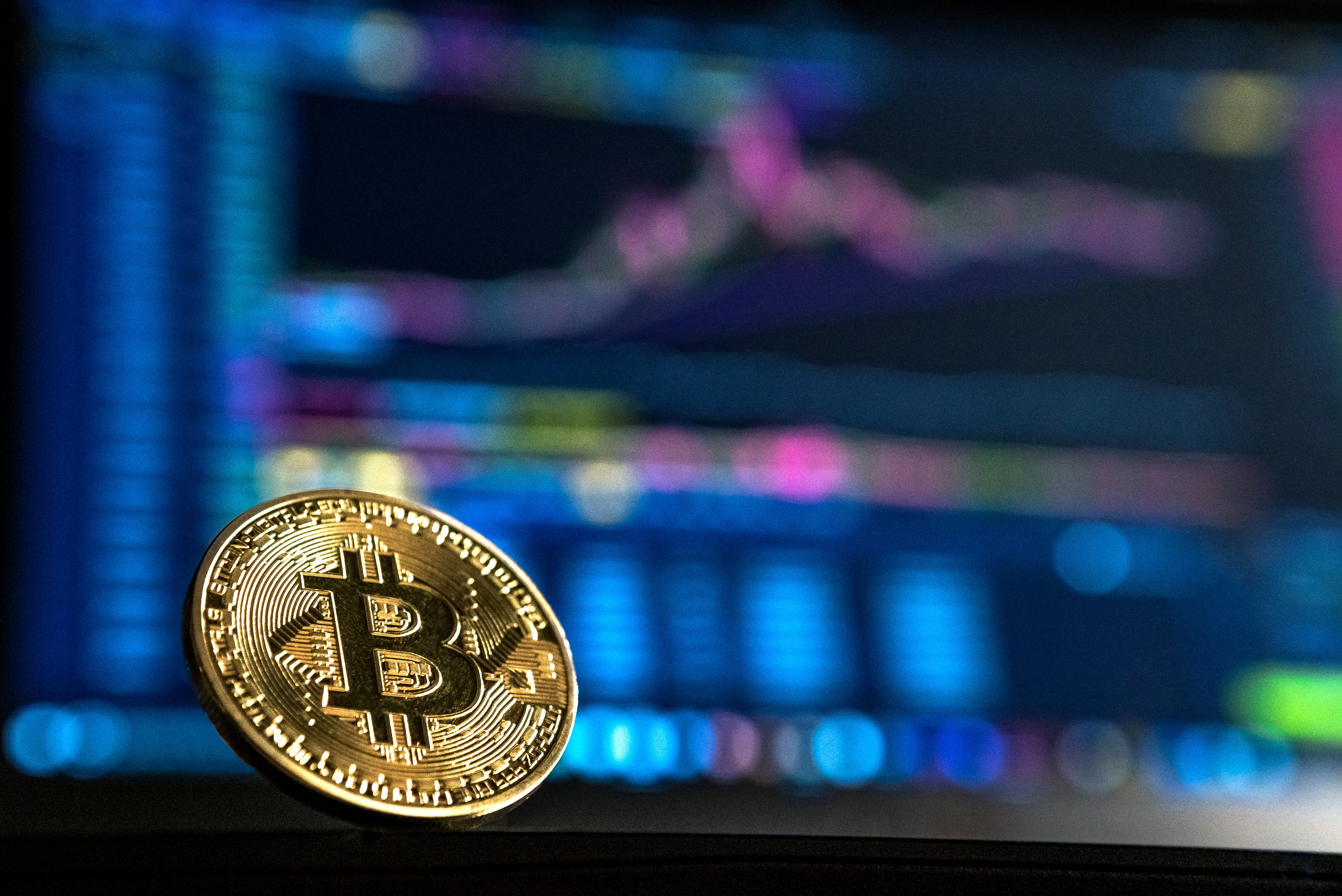 A Forecast for the Next Decade of Crypto
Cryptocurrency is young. Thursday — October 31, 2018 — will mark its first anniversary, 10 years since Satoshi Nakamoto's fateful email. It wasn't until January 2009 that the first Bitcoin block had been mined, and March 2010 that Bitcoin was first assigned a monetary value. Simple math shows that the anniversaries of those dates are still in the future.
Yet it's time to think about what this future will be like. Bitcoin has dominated the whole industry since its birth, dictating the trends on the market. However, now Ripple, Bitcoin Cash, and Ethereum are challenging the king. It's too early to say, but we might be heading towards a more competitive cryptocurrency market.
In this article we will:
Explain why Bitcoin was a dominant force on the market;

Review the significant alternative cryptocurrencies and their impact;

Predict the next 10 years of crypto, based on the current data.
Why Bitcoin Holds The Market Hostage
Satoshi Nakamoto was not the first to propose the idea of a privacy-focused value transaction system. He was standing on the shoulders of David Chaum, Douglas Jackson and Barry Dowey, Adam Back, as well as many other cypherpunk idealists.
And yet, the general public remembers only Nakamoto and Bitcoin. The absolute majority of the newcomers to crypto purchases Bitcoin and ignores the other currencies. This only increases the importance and influence of Bitcoin and leads more investors towards it.
According to CoinMarketCap, right now Bitcoin is claiming mind-boggling 52% of the total market capitalisation. Ethereum, which led to an ICO craze of late 2017, has less than 10%. Ripple has less than 9%. And it's not a good thing. Compare these three charts:
A Bitcoin capitalisation-over-time chart. Note the shape of the graph starting from 2017.
A cryptocurrency market capitalisation-over-time chart. Note the similar shape of the graph.
A capitalisation-over-time chart with Bitcoin removed. The shape of the graph is exactly the same.
The first two charts should be similar — after all, Bitcoin dominates the market. However, the last chart proves that Bitcoin has a significant influence on the value of the other currencies too. This situation is not healthy for the economy and makes the altcoins hostages to the Bitcoin.
Imagine if Apple had that much clout on the stock market. Imagine that everyone's stock would rise and fall in value according to Apple's decisions, news, and press releases. This situation would crush the businesses worldwide — but it will never happen. Apple's leadership is constantly challenged by other companies like Amazon, Microsoft, and Alphabet. In fact, Amazon might take over the next quarter, if the reports are accurate.
And yet, nothing even remotely similar ever happened on the cryptocurrency market. Which begs a question — will the next 10 years of cryptocurrency be equally dominated by Bitcoin?
What Can Challenge Bitcoin?
Bitcoin has 2070 competitors. However, even combined, they do not represent a proper competition. Take a look at the combined capitalisation-over-time chart:
However, the situation is slowly getting better. While back in 2013 Bitcoin controlled almost 90% of the market, it is "only" 52% right now. Moreover, some of the currencies begin to ignore the trends set by Bitcoin, becoming more and more independent. Let's review three of those currencies in more detail.
Ethereum (ETH)
Ethereum, released in 2015, was the first altcoin to register in the public mind. Just like Bitcoin, it wasn't the first overall — LiteCoin has been around since 2011. However, Ethereum offered something unique — smart contracts for everyone with minimal effort.
What followed was an ICO craze that propelled Ethereum far beyond the initial expectations. You can see the exact moment this happened on the chart above. It's marked as Jul '17 and represents the only moment when Bitcoin's dominance was threatened.
Unfortunately for the ETH holders, the ICO bubble burst in late 2017. Right now Ethereum is barely trucking on, continually losing the market volume and capitalisation. However, Vitalik Buterin, the founder of the Ether project, thinks that a comeback is more than possible.
Ripple (XRP)
Ripple is not a cryptocurrency in the narrow sense of the word. It is centralized and not really that transparent. However, it is still a private and a secure digital payment network that is based on a blockchain, so most cryptocurrency enthusiasts let it slide. Mainly since it now controls almost 9% of the market capitalization.
The best feature of Ripple is its ease of use. Due to a highly efficient system, Ripple allows for fast transactions with a standard fee of 0.00001 XRP. As a reference, Bitcoin's standard fee on October 29 was 1356 Satoshi or 0.19050295 XRP.
Such accessibility led to the creation of multiple gateways — official or semi-official exchange points between Ripple and other currencies, both fiat and crypto. Right now, Ripple is not only a transaction network, but also a favourite medium for transactions made in different currencies.
XRP took a couple of hits along the way due to controversial management decisions and the lack of trust from the cryptocurrency community. However, right now it is feeling better than ever and is, for the first time, ready to challenge Ethereum.
Bitcoin Cash (BCH)
Bitcoin Cash came to be due to a schism between Bitcoin Core developers. One group wanted to increase the size of a block in the chain. Others insisted that the issues with the transaction cost should be solved with less intrusive methods. In 2017, the "rogue" developers split and created a new currency — identical to Bitcoin, but with larger block size.
Despite controlling almost 5% of the cryptocurrency market capitalisation, Bitcoin Cash does not have great prospects. In 2018 the mainline Bitcoin introduced a Lightning Network, which is a different, yet a more conventional solution to the transaction cost issues. Since then, BCH is a just another altcoin, although a particularly popular one.
What Will The Next Decade of Crypto Look Like
The world of cryptocurrency changes daily, so making any kind of a forecast is impossible. However, some recent trends promise a better, more healthy tomorrow.
We reached out to Igor Afa, a financial analyst at Forex broker JustForex, and asked to share his vision of the next cryptocurrency decade. Here are his points:
Bitcoin will remain a dominant currency, yet it will lose some market value to its competitors.

Ripple and Ethereum will grow and start challenging Bitcoin's dominance. Neither will come as close as Ethereum in June 2017.

Bitcoin Cash will not advance from its positions, but likely won't fade away either. A large number of users acquired during the split will keep it afloat.

Should Tether, Petro and other stablecoins succeed, they will take over a niche market segment.
Of course, this doesn't take into account things that are impossible to predict. For example, cryptocurrencies might be banned. Or Vitalik Buterin will take that job at Google and run Ethereum into the ground. Or maybe an entirely new cryptocurrency will appear, with a completely unique offering, and take over the market.
Overall, the market will become a little healthier. It still won't be anywhere near normal, but at the very least we won't have a whole market living and dying on a single entity. Which, all things considered, is already a huge win.
Disclaimer: Readers should do their own due diligence before taking any actions related to any company, product or service mentioned in this article. BitcoinAfrica.io is not responsible, directly or indirectly, for any loss or damage caused by or in connection with the use of or reliance on any content, product or service mentioned in this sponsored post.
Playbetr.com – The Licensed Bitcoin Casino and Sportsbook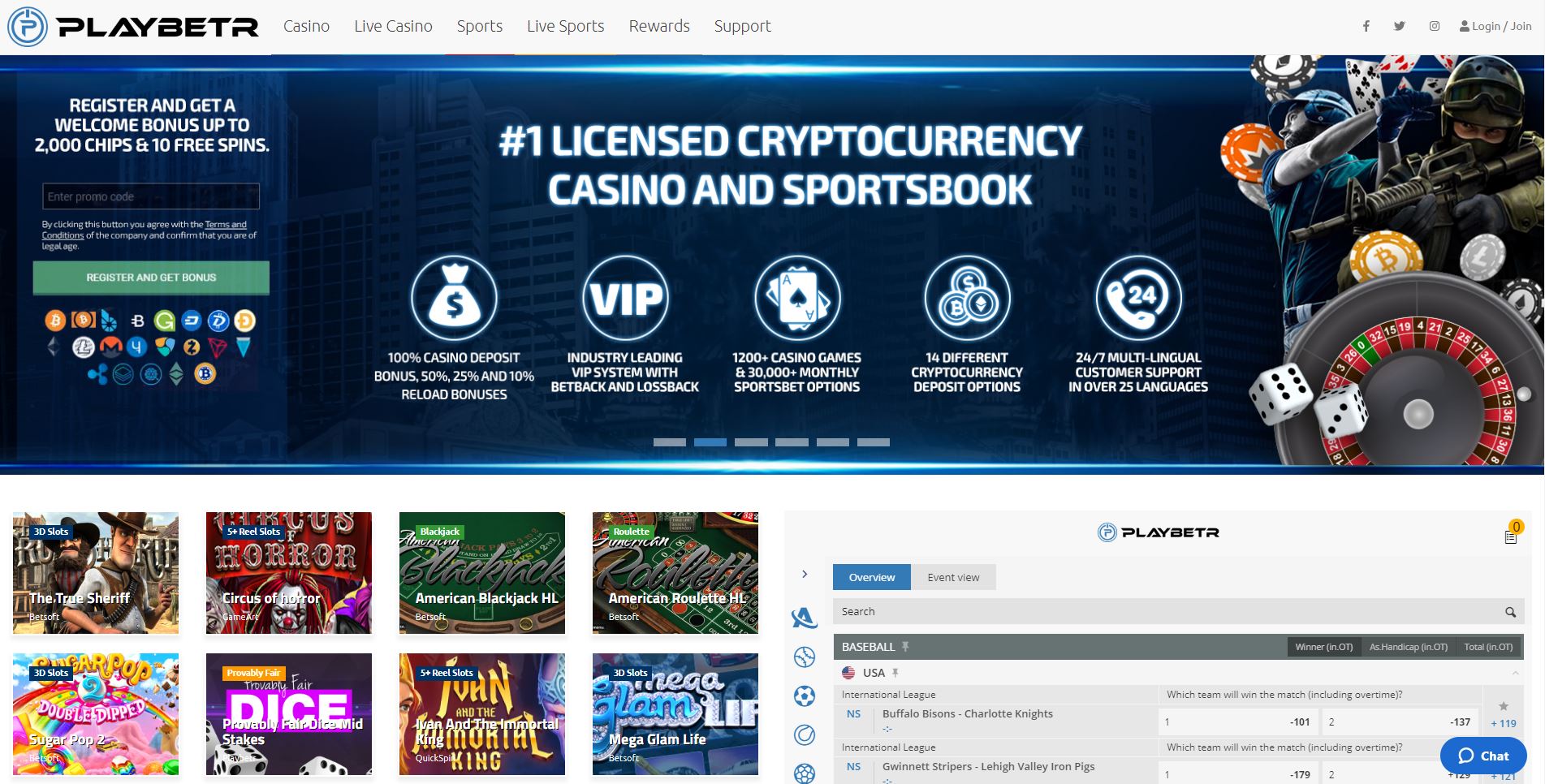 Licensed crypto gambling site www.Playbetr.com is a Bitcoin casino and sportsbook with some of the best loyalty promotions around! By mixing gambling selection with sports betting on the planet earth's largest associations and the latest casino games by only the most reputable gaming software providers, this BTC gambling site delivers the highest customer-experience at all times! Visit Playbetr's Bitcoin casino & sportsbook to taste the crypto gaming's standard.
History
Playbetr's Bitcoin casino & sportsbook is run by a gaming-driven team. This crypto gambling site launched during the peak era and has since only continued to grow in recognition. The team knew that entering a saturated field is not going to come easy, but where some see misfortune, others see opportunity! By launching innovations such as gaming stable coin (PBR), they carried on with more dedication in their hearts, and after years of work, Playbetr succeeded in developing one of the best Bitcoin gaming platforms on the blockchain.
14 Blockchain Coins Accepted at Playbetr
Every crypto gambler knows that with markets open 24/7, the price gets volatile, and while many accept the risks, others prefer to steer clear. Playbetr's team decided to tackle this problem head-on, and came up with a perfect solution, which is now known as the Playbetr Coin (PBR). PBR is a gaming stable token with its value tied to the United States dollar, eliminating any need for users to worry about price fluctuations. And while this crypto gambling site operates on the PBR, it accepts a total of 14 blockchain coins! Players get to play for Bitcoin (BTC), Ethereum (ETH), Dash (DASH), Litecoin (LTC), Monero (XMR), Paxos Standard (PAX), TrueUSD (TUSD), USDCoin (USDC), Bitcoin Cash (BCH), Ethereum Classic (ETC), Dai (DAI), Bitcoin Satoshi Vision (BSV), and Playbetr Coin (PBR).
Casino & Sportsbook Software
With a selection reaching over 1,300 table games, and 10,000 sports betting lines on unique monthly matches, Playbetr's Bitcoin casino & sportsbook is the best choice for any serious gambler. This BTC gambling site works together with the likes of Kiron, Gamebetr, Nsoft, QuickSpin, Pariplay, Evolution Gaming, Endorphina, Habanero, Asia Gaming, GameArt, Xplosive CW, ReelTime, Ezugi & more to give its users the variety they deserve.
Anyone who wants to play popular casino table games and slot machines for BTC can find access to the hottest entertainment on the scene at Playbetr. Some of the biggest formats include provably fair, video poker, virtual games, sports betting, live dealer, table games, slot machines, and more.
By delivering more than ten thousand unique betting markets every month, Playbetr's Bitcoin sportsbook is one of the best options for crypto bettors. The full range of markets features sports like cricket, golf, rugby, tennis, American football, mixed martial arts, rally, e-Sports (Rainbow Six Siege, Counter-Strike: GO, DotA 2, StarCraft 2, Rocket League, Overwatch, League of Legends, more), ice hockey, volleyball, beach volley, table tennis, badminton, darts, snooker & more. The interface is powered by fast grading and super-fast bet acceptance.
Loyalty Rewards
A few things that Playbetr does not lack is loyalty rewards and deposit bonuses! By welcoming new players with a 100% casino bonus, and creating an automated affiliate profile already merged with user's accounts when joining, this Bitcoin gambling site is setting their customers up for success. Playing at Playbetr's BTC casino and sportsbook earns you loyalty benefits like rakeback, lossback, and betback.
And the best part is that the more you play, the faster you build your rank to earn even higher loyalty rewards!
Affiliate Program
Rewarding loyalty is one thing, but Playbetr's Bitcoin gambling site takes it beyond that by throwing out BTC for promoting their casino and sportsbook! Whenever a player joins this site, an automated affiliate profile gets generated for that account. By using a unique identifier to promote Playbetr's games, you can grow your network with new users. With commissions paid instantly, and no fee to join, why skip this opportunity? Participate in the best Bitcoin casino & sportsbook affiliate program by visiting Playbetr!
Customer Care
This Bitcoin casino and sportsbook is powered by an expert customer care team that is available 24 hours a day, 7 days a week. Users may contact support using the ticket, live chat or e-mail channels. The team consists of multilingual specialists who are ready to serve players at an instant notice. Reach out to Playbetr's customer care team to ask any additional questions regarding their product.
Conclusion
Creating a crypto gaming hub with lots of loyalty rewards to earn shows that the team behind Playbetr keeps its customers in high regard. After years of development, this Bitcoin gambling site has grown into one of the best gaming platforms. Tables selection features more than 1,300 games, slots, and thousands of monthly sports betting markets. Since the player's first deposit gets matched with a 100% bonus, why not get yours?
Visit www.Playbetr.com to gamble at the best Bitcoin casino and sportsbook!
Disclaimer: This is a paid sponsored post. Readers should do their own due diligence before taking any actions related to any company, product or service mentioned in this article. BitcoinAfrica.io is not responsible, directly or indirectly, for any loss or damage caused by or in connection with the use of or reliance on any content, product or service mentioned in this sponsored post. 
5 Reasons to Trade Crypto CFDs as a Digital Asset Trader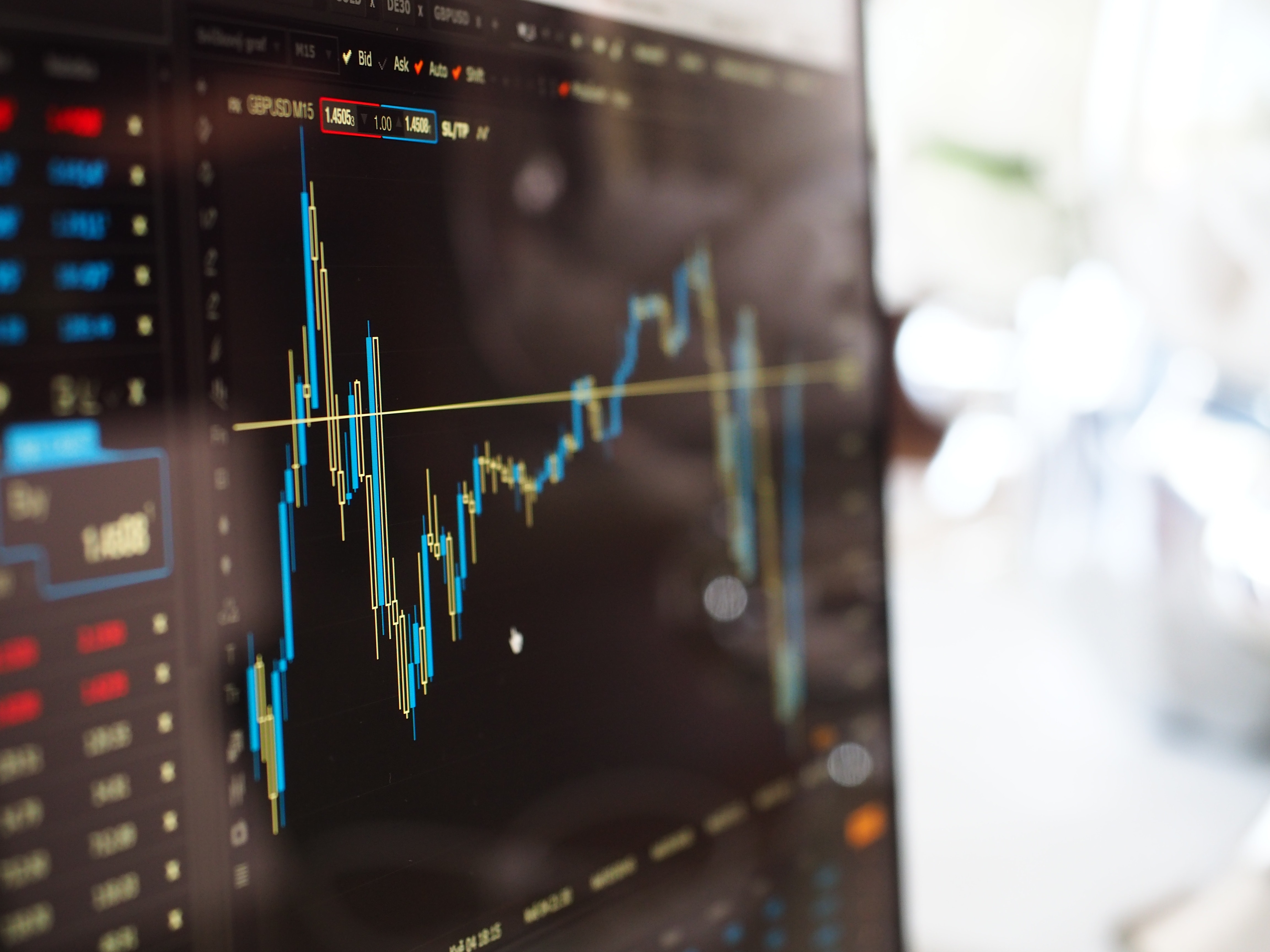 CFDs (Contracts for Difference) are an investment vehicle that allows you to trade assets such as stocks, bonds, commodities or digital currencies without having to own the underlying assets. In this article, we explore five reasons why cryptocurrency traders should consider trading crypto CFDs instead of the underlying digital assets. 
Easy to Get Started
It is easier to get started with trading crypto CFDs instead of buying and selling actual cryptocurrencies. CFD trading simply involves signing up for a CFD trading platform, like Oinvest, and you can get started. There is no need to set up a cryptocurrency wallet or learn the technical ins and outs of securely storing cryptographic assets. The CFD trading platform handles all the technical aspects of buying, selling and storing digital assets.
Also, CFD trading gives you access to an extensive variety of markets that are not usually available to retail investors, all from one trading dashboard. CFDs let you speculate on the price movement of individual shares, indices, currencies, bonds, commodities, and digital currencies. 
Does Not Require Technical Crypto Know-How
Individuals who do not trade cryptocurrencies can easily enter CFD trading without fear of facing challenges due to technicalities. At the very least, trading cryptocurrencies involves understanding how the blockchain works and how to securely buy and store digital assets. 
These technical challenges can be alleviated by trading CFDs on cryptocurrencies instead. Trading profits are paid out in fiat currency. So, you do not need to concern yourself with storing cryptocurrencies in digital wallets. The threat of having your crypto stolen by a hacker is also alleviated. 
Crypto CFDs allow investors who are new to crypto to start trading in a beginner-friendly environment.
Crypto CFDs Enable You to Go Long And Short
CFDs enable traders to go long or short. You can make profits by speculating on price movements in either direction. You can potentially profit as the market rises or as the market decreases. This feature is not always available on cryptocurrency exchanges.
Many bitcoin exchanges do not enable users to short digital currencies and tokens. That is a shame because traders can use short positions to hedge their portfolios.
Moreover, shorting enables traders to bet on the price of bitcoin dropping. Given how volatile bitcoin is, this is something that (most) traders want to be able to do. 
You Can Trade With Margin
CFDs are leveraged products. In other words, you pay a small percentage of the total trade value to open your position. This is known as margin.
When trading there are two types of margins: initial margin and maintenance margin. The initial margin is required to open a position during a trade. The maintenance margin allows you to keep a position open after you have incurred costs that your deposit margin and account balance cannot cover. Without a maintenance margin, you will receive a margin call from your broker asking you to top up your account to cover the loss to keep your position open.
Margin trading is riskier than traditional trading. However, the availability of trading with leverage gives CFDs traders the possibility to potentially generate higher trading profits.
CFD Brokages Are Regulated
CFD brokers are regulated, making them safer to use than unregulated crypto exchanges. Regulated brokers are under strict regulatory guidelines that protect you, the trader. 
In light of the high number of crypto exchanges that have been hacked in the last decade, there is a strong argument for trading on regulated brokerages instead. Regulated entities are required to adhere to the highest standard of security, which means that your funds are safe. The same cannot be said for bitcoin exchanges.
Crypto CFDs provide an excellent alternative to buying and selling actual digital assets. CFDs enable you to receive all the financial benefits of trading crypto without the technical and operational risks involved in dealing with cryptoassets. This makes CFD trading an excellent choice for new crypto investors who have very little or no trading experience.
To start trading crypto CFDs today, sign up to Oinvest!
Introducing the Reserve Stablecoin – A Stable Decentralised Currency for Africa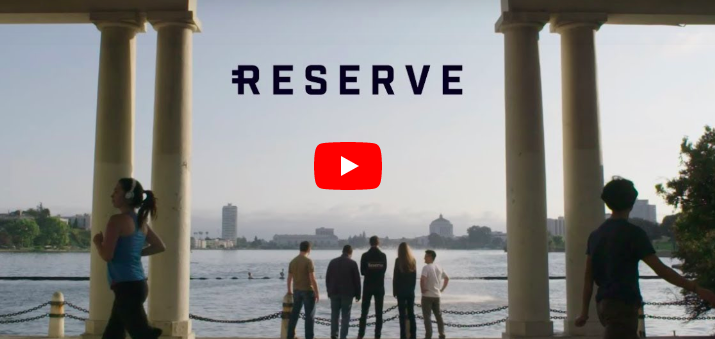 You have heard about Bitcoin, Ethereum, and thousands of other cryptocurrencies. A lot of us talk about how the price of cryptocurrencies are not stable and how it fluctuates every day, if not every minute. 2018 was the year for stablecoins and it seems like that is continuing.
A lot of investors and speculators were looking for a way to "park" their crypto holdings without converting to dollar/s in order to avoid taxes on capital gains. It worked for some investors until crypto to crypto conversions are taxed in countries like the U.S. However, stablecoins like Tether and MakerDao have been used beyond "saving us from crypto taxes," but also to store wealth (value), without having to worry about the fluctuation in price.
What Are Stablecoins?
Stablecoins are a type of cryptocurrency that has their value pegged to another asset like fiat currencies, such as the United States dollar, other cryptocurrencies, precious metals or commodities. Fiat seems to be the most popular option in the marketplace right now, meaning one unit of a stablecoin equals $1.
Before we talk about Reserve Protocol, a stablecoin we believe is truly decentralised, we should mention what is happening in countries like South Sudan, Zimbabwe, Argentina, Turkey, and Brazil.
What is Happening in Those Countries?
A lot of people from the middle and poor class (even the upper-middle class, in a lot of cases) are losing the wealth they stored for decades in a matter of months to a few years due to poor economic performance and hyperinflation.
Their economy is failing day by day, but it is the individuals who are paying the price. How? Imagine if you can buy milk just for $3 (in your local currency) but next month the cost of milk rises to $4. That is a ~34% increase in just a month.
What if such a price effect is happening in every industry and every commodity in your country?
The meat you eat, the tomatoes you use for your salad, and even the sugar you use for your cup of tea are all rise up in price.
You basically lose the wealth you have saved in your currency. Your currency power to buy everyday goods becomes weaker.
It is even scarier to think that these people don't usually have the power to protect themselves from currency depreciation, as they just don't have the opportunity to buy foreign stable currency.
YES, that is what is happening in a lot of countries in Africa, Latin America, and even Europe. What if there is a currency that can save you from losing your wealth? That is where Reserve Protocol comes in.
Introducing Reserve Protocol, the stable currency that is pegged to the dollar and soon to other assets, possibly including treasury bills, bonds, etc. At Reserve, we are excited to work with a team of entrepreneurs who are working to protect YOUR money.
We are also backed by the most successful Silicon Valley investors and companies including but not limited to PayPal founder Peter Thiel, YCombinator president Sam Altman, and Coinbase Ventures.
"With millions of financially displaced people watching helplessly as their wealth evaporates by the day, stablecoins can empower inflation-ravaged populations with the monetary constancy of the developed world. In distressed economies, stablecoins enable citizens to seamlessly migrate their wealth and savings into asset-backed digital currency accessible on their mobile phones.
Circumventing transaction monitoring by local banks, a widely adopted stablecoin ecosystem disables the financial surveillance capabilities of corrupt regimes. With a skillfully deployed stablecoin, people and businesses can transact peer-to-peer, using electronic money with more intrinsic and predictable value than their distressed local currencies."  ~ Robb Henshaw, Reserve Advisor.
How Does Reserve Work in Simple Terms?
Reserve Protocol uses an app that connects to the blockchain which, through a smart contract, keeps the price of RSV (our stablecoin) token pegged to a dollar. An end user that is willing to exchange his money for a stablecoin just logs into the app and via pressing a few buttons gets RSV tokens for his national currency.
As RSV price is always stable, an individual is protected from all of the price movements and other inflation-related problems. When users want to spend their money to buy something, he or she can easily exchange RSV back to the national currency.
We are very excited that we will soon launch our mobile app to help you purchase Reserve dollars on the African continent. We have launched a bounty program to reward early adopters like you with Reserve tokens that are worth $500 in total.
Please join our bounty program by visiting our Telegram channel, WhatsApp group, Facebook page, and Twitter. It should only take 30 seconds of your time. Please share our article on Facebook, Twitter, and other social media to increase your chances of winning the prize.
Disclaimer: This is a paid sponsored post. Readers should do their own due diligence before taking any actions related to any company, product or service mentioned in this article. BitcoinAfrica.io is not responsible, directly or indirectly, for any loss or damage caused by or in connection with the use of or reliance on any content, product or service mentioned in this sponsored post.